Bar Bohémien (Culver City, CA)
Bar Bohemien at Citizen Public Market
9355 Culver Blvd, Culver City, CA 90232
310.730.6610
www.barbohemien.com
Wed 04/28/2021, 08:30p-10:20p

My last post detailed a meal I had at
WeHo Sausage Co
, located inside Culver City's new Citizen Public Market. Now since I was already there, I decided to also check out Bar Bohémien, a bar on the second floor of the building that opened in early April.
The drinking spot owes its existence to Russell Malixi, Wade McElroy, and Andrew Corbett, the team behind establishments such as
Horse Thief BBQ
at Grand Central Market,
Cafe Birdie
/Good Housekeeping in Highland Park, Bar Angeles in Silver Lake (now closed),
Ma'am Sir
(which took over Bar Angeles but is now also closed), Ichijiku Sushi in Highland Park (in the old RBTA space right next door to Cafe Birdie), and Sunset Sushi (which took over Ma'am Sir).
Do note that, due to coronavirus restrictions, indoor seating was not permitted at the bar this evening, so I had to enjoy my drinks either on the attached rooftop patio, or in one of the downstairs dining areas.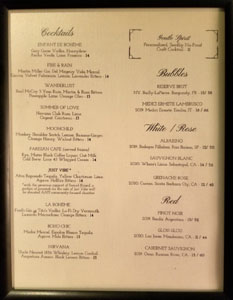 As for the menu at Bar Bohémien, you get a handful of beers and wines, but the real draw is the cocktail selection, all put together by Beverage Director AC Baker, an alumna of Simonette, Katana, Brennan's, Wabi-Sabi, Tao Group, and The Glendon Bar & Kitchen. Do note that there was no food offered. Click for larger versions.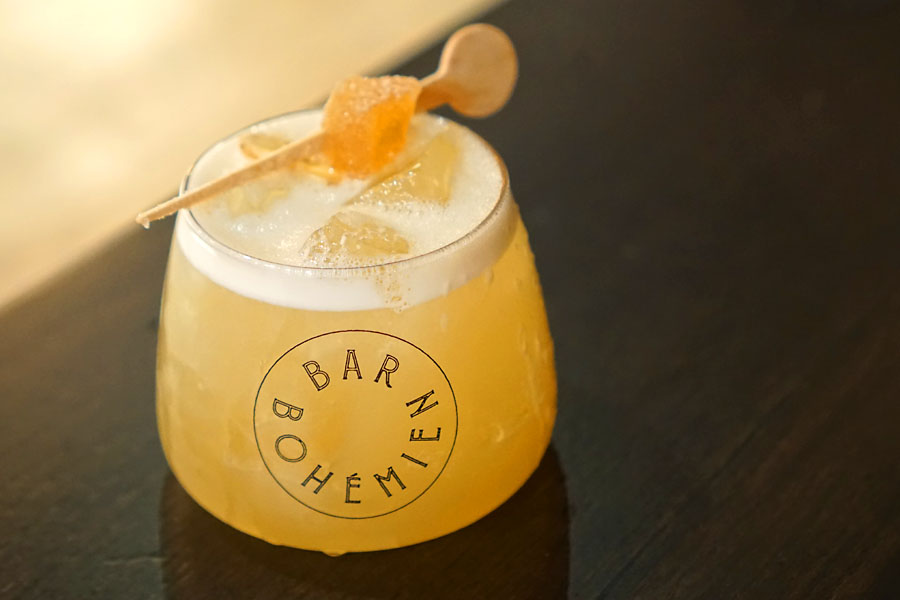 Moonchild [$14.00]
| Monkey Shoulder Scotch, Lemon, Banana-Ginger, Orange Honey, Walnut Bitters
We'll begin with this riff on the modern icon that is the Penicillin. I got all the fruity, zesty flavors I was wanting and expecting, backed up by the whisky of course, but it was the nuttiness on the finish that really set this cocktail apart.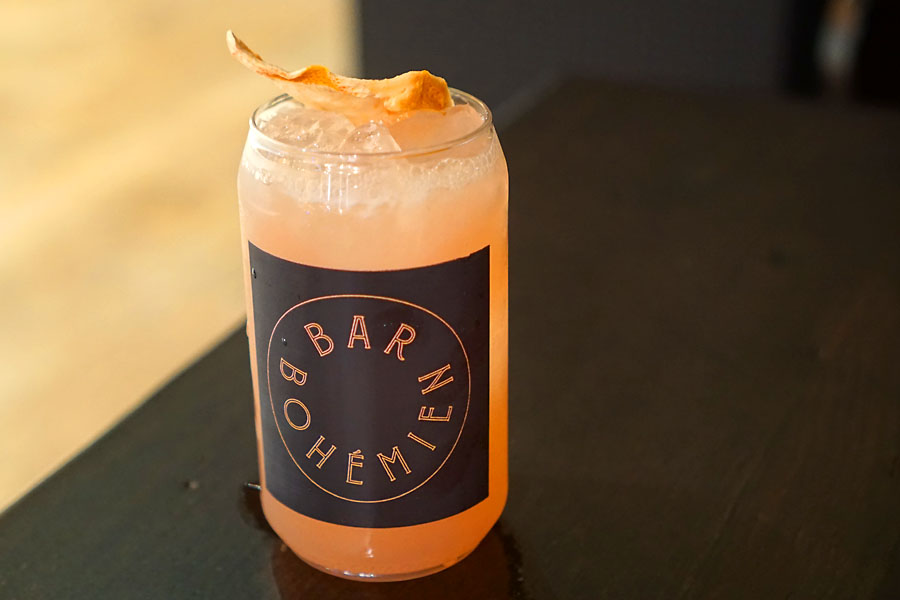 Fire & Rain [$14.00]
| Martin Miller Gin, Del Maguey Vida Mezcal, Guava, Velvet Falernum, Lemon, Lavender Bitters
This next cocktail brought notes of tropical fruit, heat, and smoke up front, overarched by a subtle floral character, but the back end turned into something that I found somewhat reminiscent of grapefruit soda.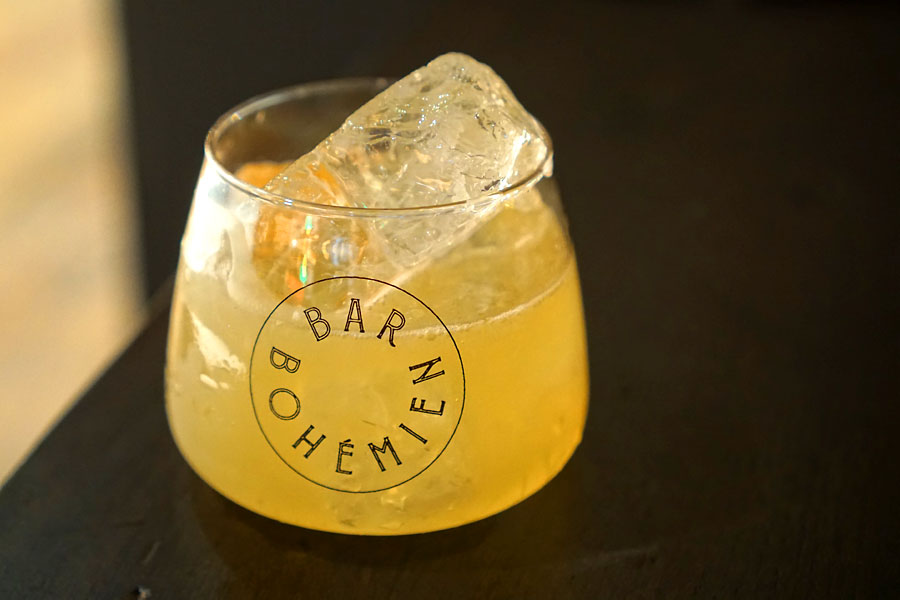 Just Vibe [$14.00]
| Altos Reposado Tequila, Yellow Chartreuse, Lime, Agave, Hellfire Bitters
The evening's third cocktail was a surprisingly harmonious marriage of tequila and Chartreuse, one demonstrating an agave-tinged, herbaceous heat cut by a marked undercurrent of sweetness.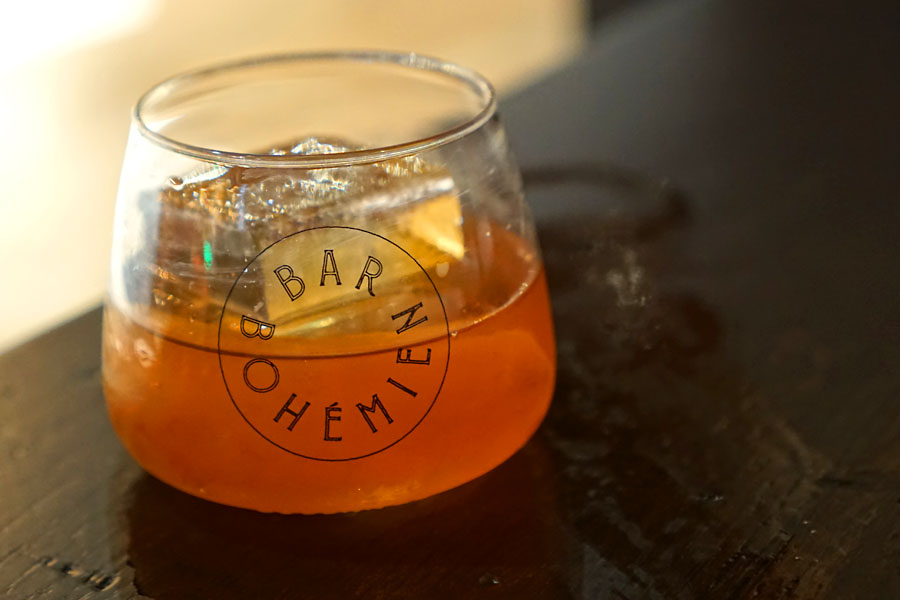 Nirvana [$15.00]
| Uncle Nearest 1856 Whiskey, Lemon Cordial, Angostura Amaro, Black Lemon Bitters
Last up was certainly the most potent cocktail I tried. My initial impressions were of an especially boozy cough syrup, but this quickly led to flavors that went in an earthy, spicy, herbal direction, but perked up by nuances of citrus fruit.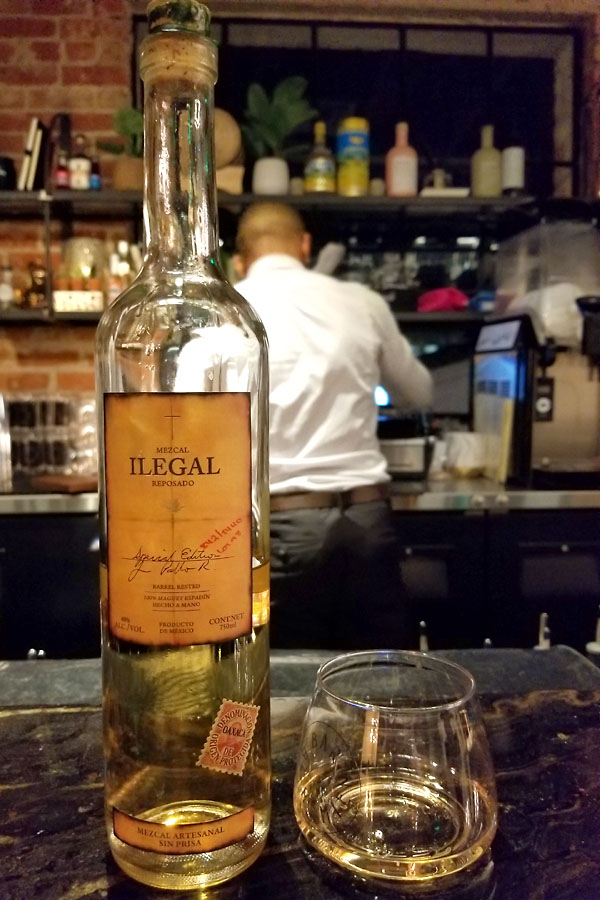 Closing out the night was a pour of the
Ilegal Mezcal Reposado [$16.00]
. Perhaps due to its four months spent aging in bourbon barrels, the spirit was noticeably easier drinking than a lot of other mezcals, showcasing a distinctive layer of caramel-like sweetness and a surprisingly soft mouthfeel.
Adding an upstairs drinking spot to Citizen Public Market was a smart move, and Bar Bohémien certainly made for a pleasant end to my evening. I'll be back here next time I'm at CPM.