Hui Tou Xiang (San Gabriel, CA)
HuiTouXiang Noodles House
704 W Las Tunas Dr, San Gabriel, CA 91776
626.281.9888
www.huitouxiang.com
Tue 08/30/2022, 08:40p-10:00p
You might recall that I had to pick up a bottle of old Armagnac in Pasadena a while back, and decided to get some food at
El Pastorcito
on the way. Well, another takeout option I was considering then was Hui Tou Xiang (回頭香 麵館), so I recently made it a point to give the spot a try finally. A dumpling and noodle purveyor with somewhat of a northern Chinese bent, the place opened back in March 2012, taking over the former Mission View Plaza home of Liu Xiang Yuan (and Mike's Pizza & Cosi Cafe before that), and is owned by Xinpeng "Jack" Li.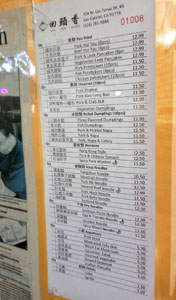 Pictured above is Hui Tou Xiang's menu, which, not surprisingly, features all sorts of starchy selections. In addition, the restaurant also offers frozen dumplings and jars of homemade chili oil (Li's mother's recipe, apparently) to go, a practice that I believe began during the pandemic. Do note that there's no on-site dining currently. Click for a larger version.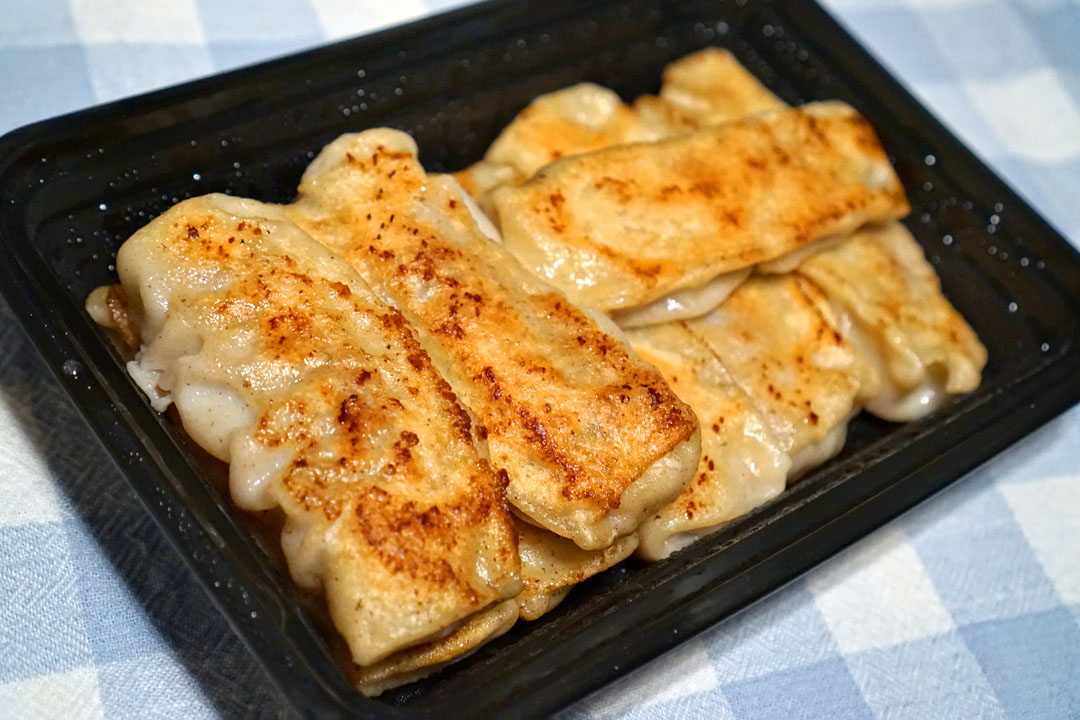 牛肉回頭 Beef Hui Tou [$12.99]
| Stuffed with beef
I think it makes sense to begin with the restaurant's namesake dish. What struck me first was the dumplings' sort of sweet-n-spicy aroma, which actually reminded me of the spring rolls of my childhood. Their skins were more substantial than most, but still tender, while the beef filling was hefty and hearty, though perhaps a tad underdone, with a mild spice and a slight onion-y tang that fit the bill nicely.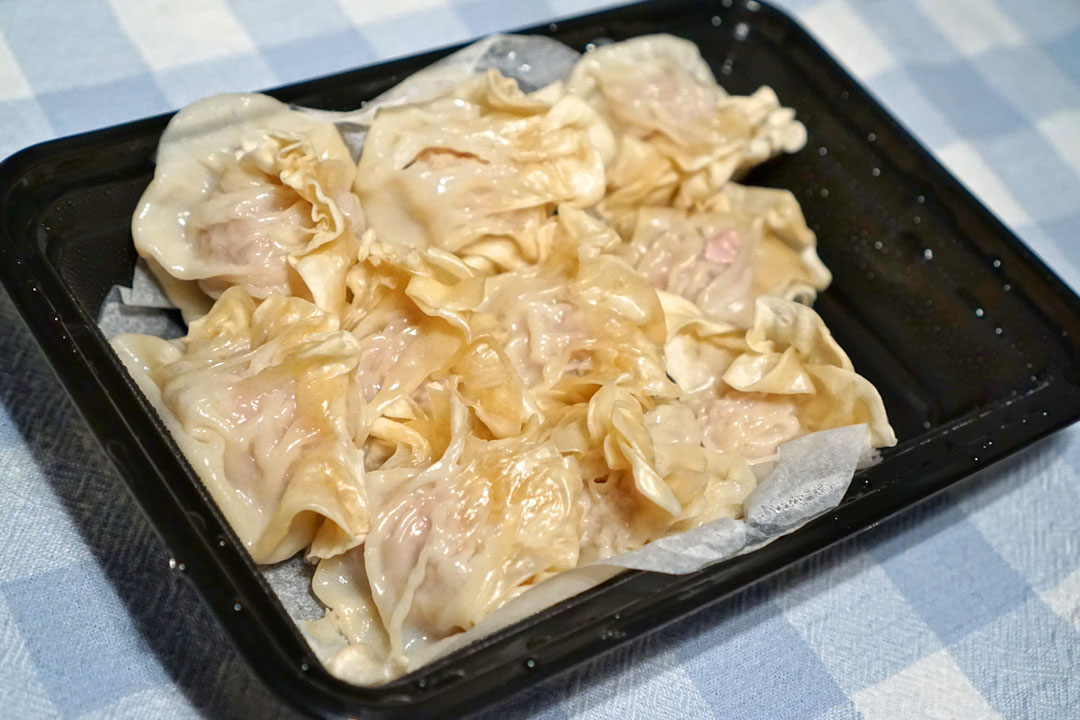 豬肉燒賣 Pork Shumai [$11.50]
| Stuffed with pork
The restaurant's version of
shāomai
featured generally thin, supple wrappers stuffed with a filling of juicy, comforting, delectably savory pork. This one was easy to enjoy.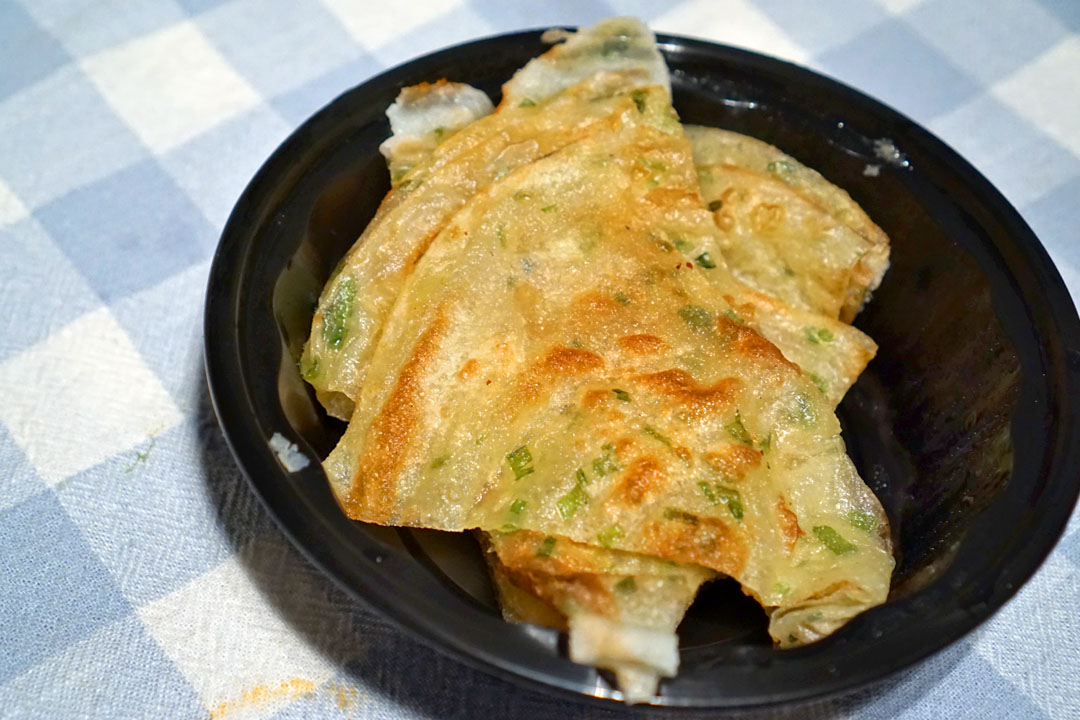 蔥油餅 Scallion Pancakes [$5.50]
The
cōng yóubǐng
missed the mark. The flatbread simply ate too tough, and lacked the crispy-chewy, multilayered consistency I was looking for.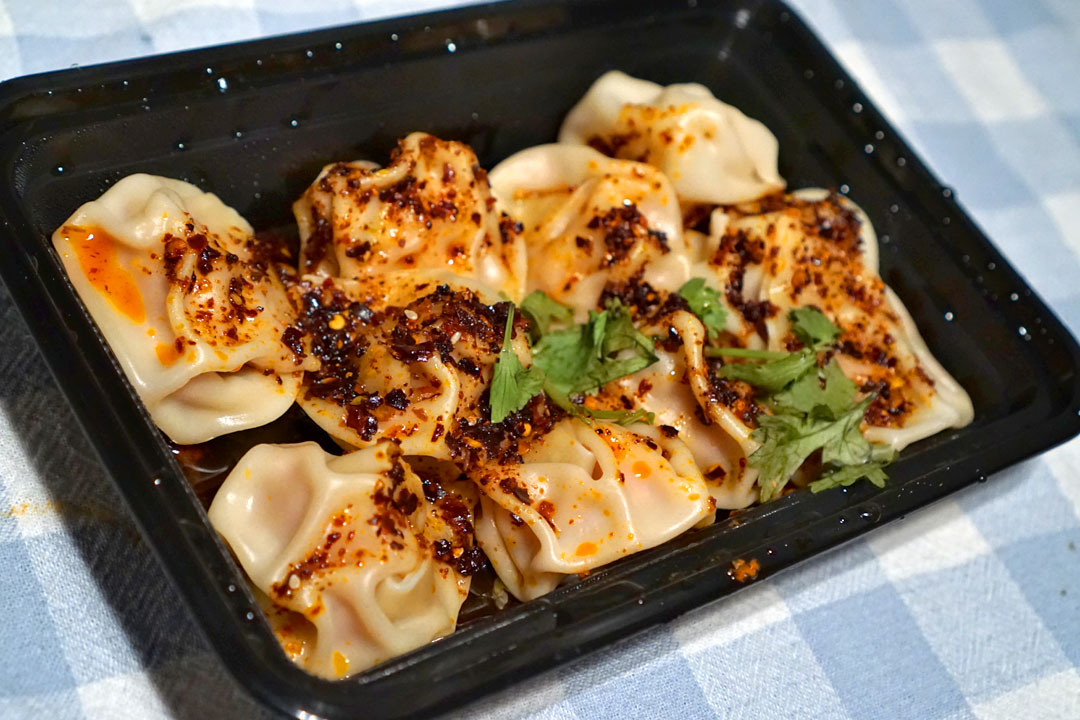 紅油 Spicy Pork Wonton [$11.50]
| Stuffed with pork
These next dumplings featured somewhat sturdy skins, and did a good job showcasing the heat and numbing notes of the chili oil, set against a backdrop of pork and cilantro. I would've liked more cook on the meat, though.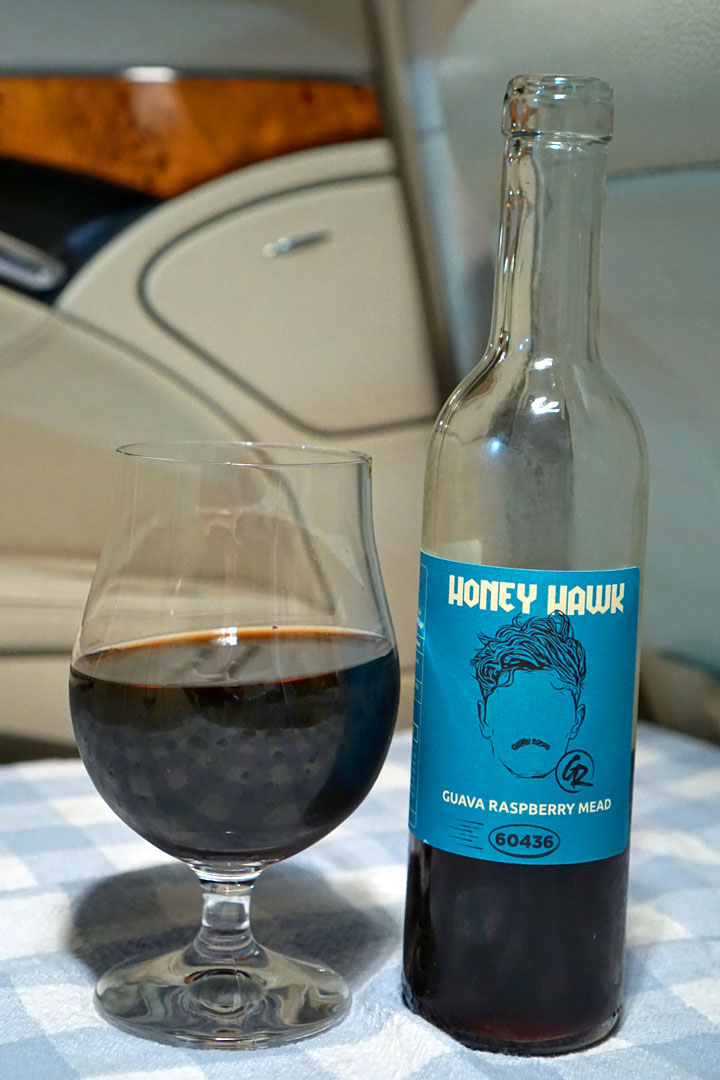 To drink, I brought the
2022 Horus Honey Hawk: Guava Raspberry
, a melomel-style mead with California yellow starthistle honey and dark Belgian candi sugar, created in collaboration with Gavin Rathbun. Nose was of ripe, rich, dark berries with a bit of tartness and honey peeking through. On the palate, the mead was smooth and sweet, and had a slight herbaceousness to balance things out. This was quite tasty, though I didn't really get much of the advertised guava.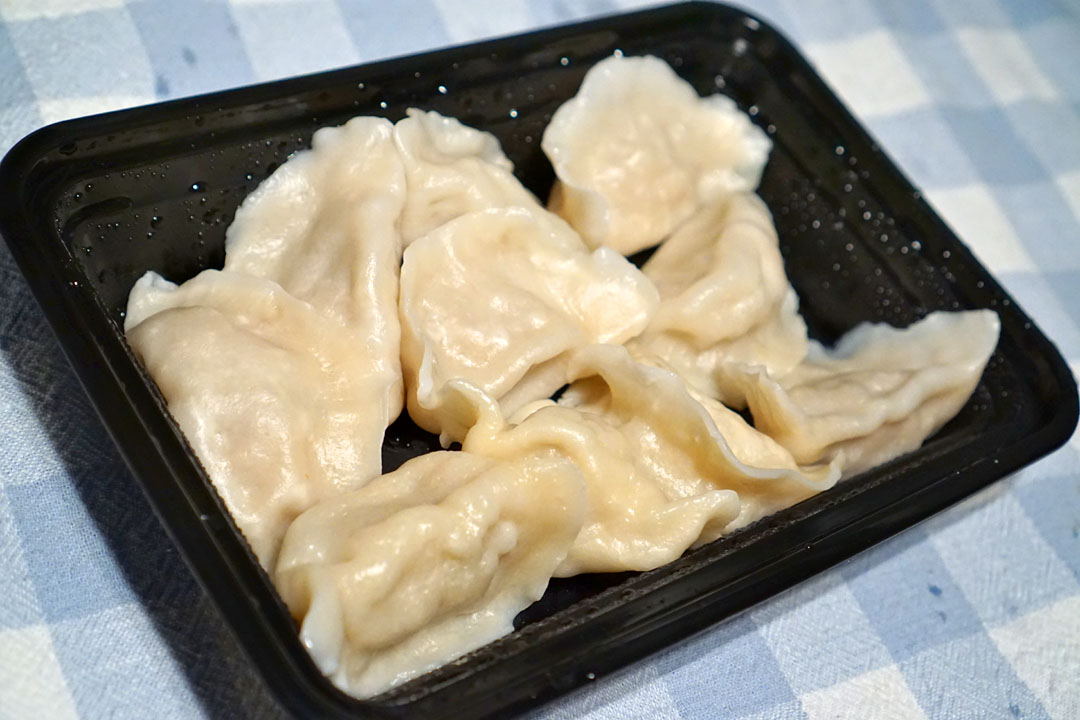 豬肉酸菜水饺 Pork & Pickled Napa Dumplings [$12.50]
| Stuffed with pork & pickled Napa cabbage
Our first
shuǐjiǎo
of the night ate extra porcine, with the intensity of the pork seemingly drawn out by the tanginess of
suāncài
. I also appreciated the weight of the wrappers here, which helped even out the strong flavors at play. A favorite.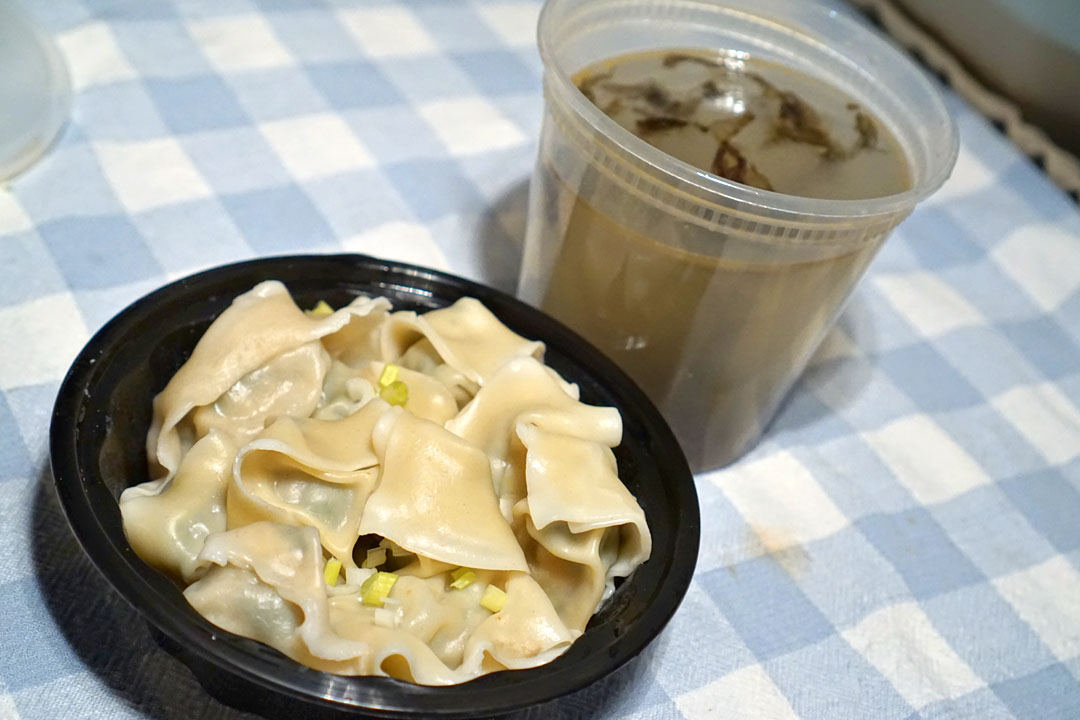 猪肉荠菜 Pork & Chinese Spinach [$12.50]
| Stuffed with pork, shrimp & Chinese spinach
My next set of dumplings did a commendable job juxtaposing the salinity of the shrimp against the zestiness of the
jìcài
, though the filling was a bit drier, and the skins a bit tougher than I would've liked. However, the dish was certainly improved when the wontons were set in the accompanying broth, which had a lovely vegetal depth to it.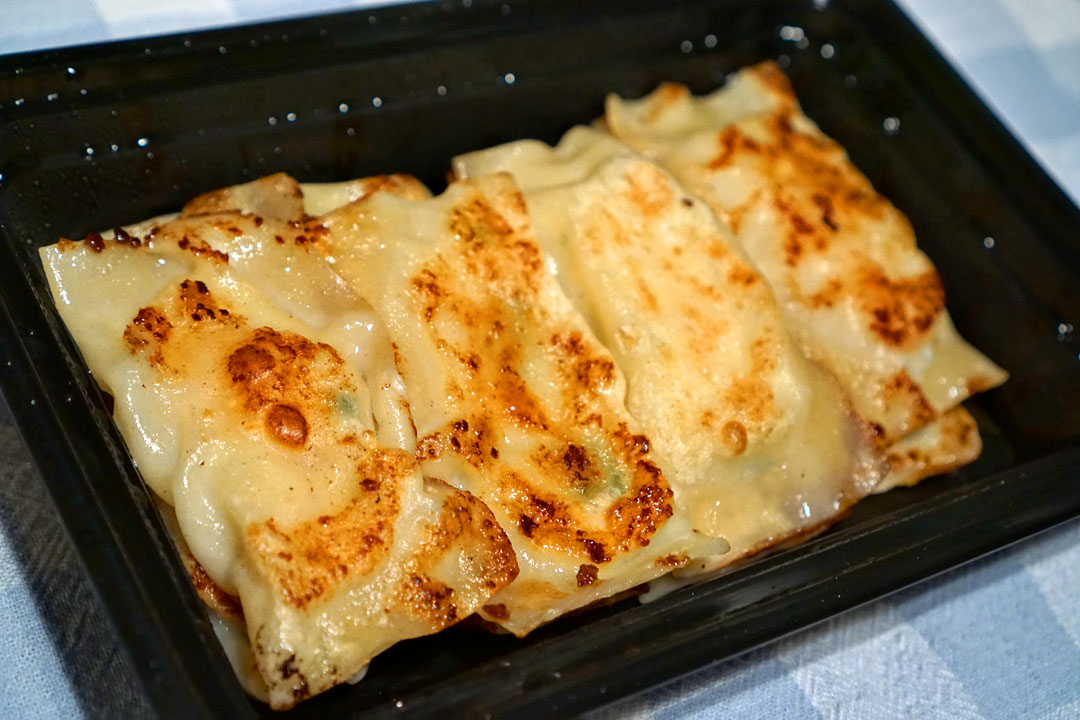 鱼锅贴 Fish Potstickers [$12.50]
| Stuffed with fish & chives
The fish
guōtiē
were a standout. I really appreciated the dumplings' warm, spicy aroma and how their mouthwatering brine meshed with those chives. I was also a fan of the texture of the skins here, as well as their caramelization and resulting savoriness.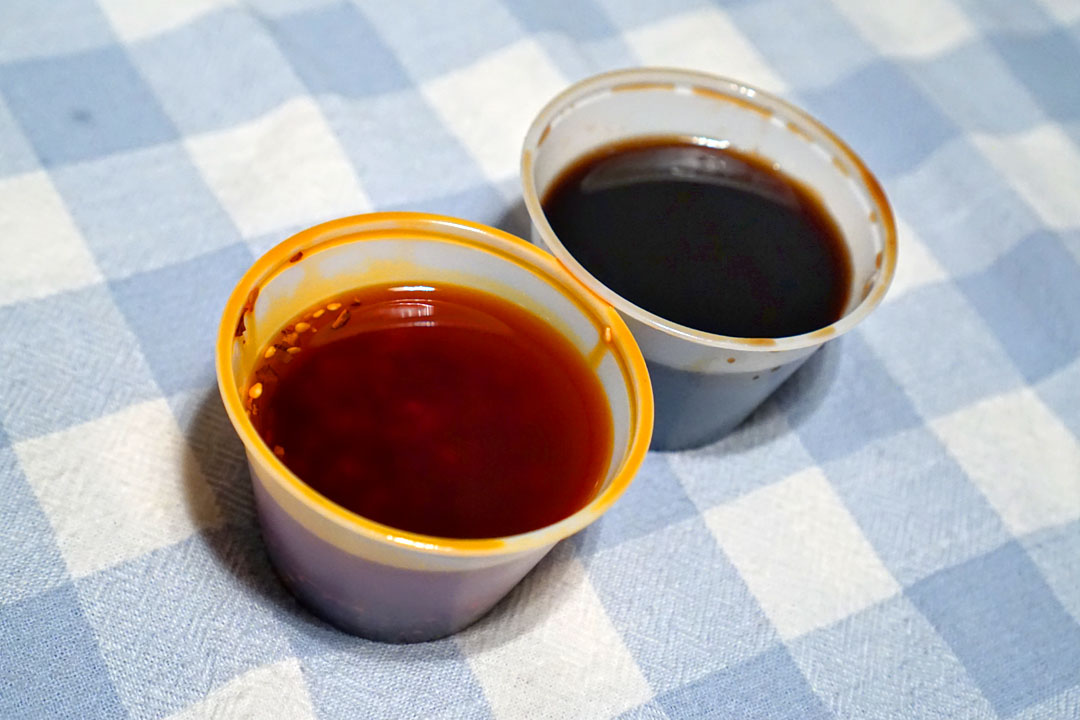 Complimentary condiments included the requisite soy sauce/vinegar and an extra nutty, slightly sweet, subtly floral chili oil.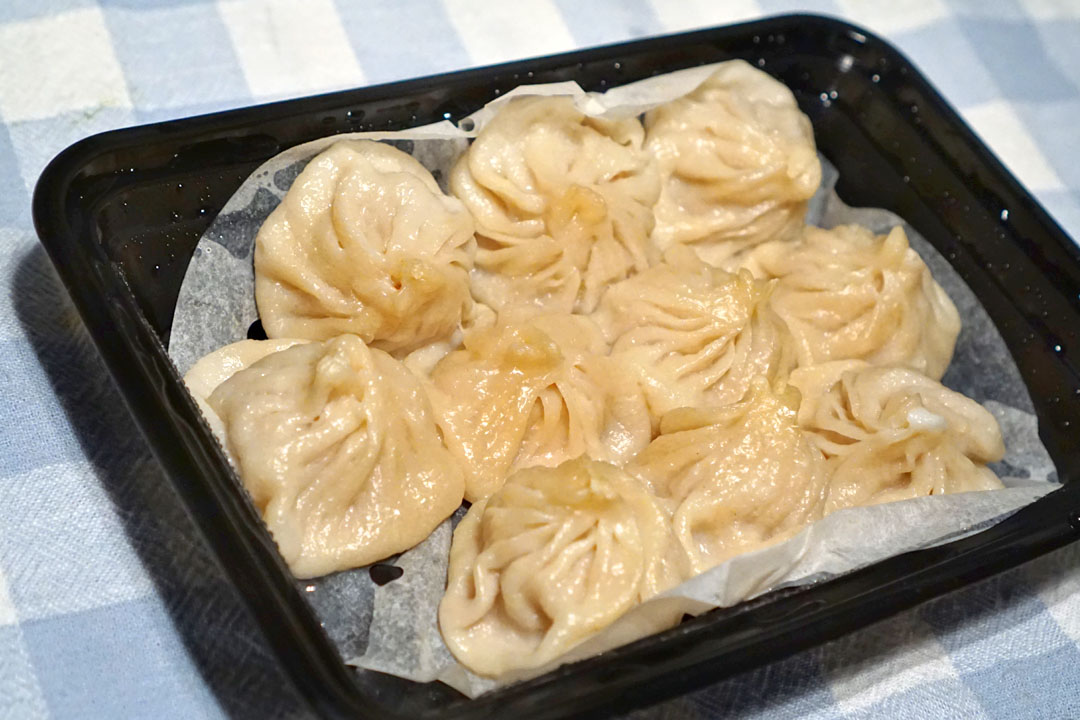 蟹小龍包 Pork & Crab XLB [$12.50]
| Soup dumplings stuffed with pork & snow crab
Of course, I had to try the
xiǎolóngbāo
, and they were a reasonable rendition. The wrappers here weren't quite as delicate as I would've liked, but the filling was properly juicy, and imbued with a pervasive ginger-y sweetness. I wanted to taste more from the crab, though.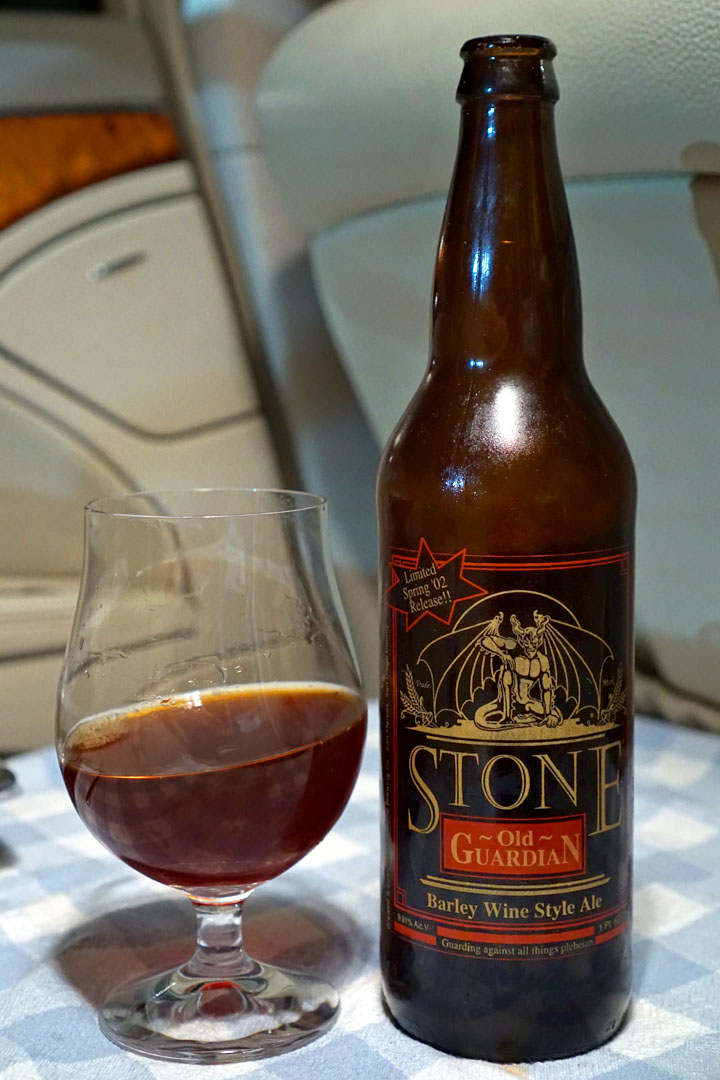 My next beverage was the
2002 Stone Old Guardian Barley Wine Style Ale
(yep, a 20-year-old bottle). The nose here was sweet and grapey, almost candied, but with a metallic edge and hints of oxidation. Taste-wise, the beer was super malty, with a caramel character, but also had a surprisingly forceful hoppiness for balance, while finish recalled bitter nuts. I'd say that this has held up quite well over the last two decades.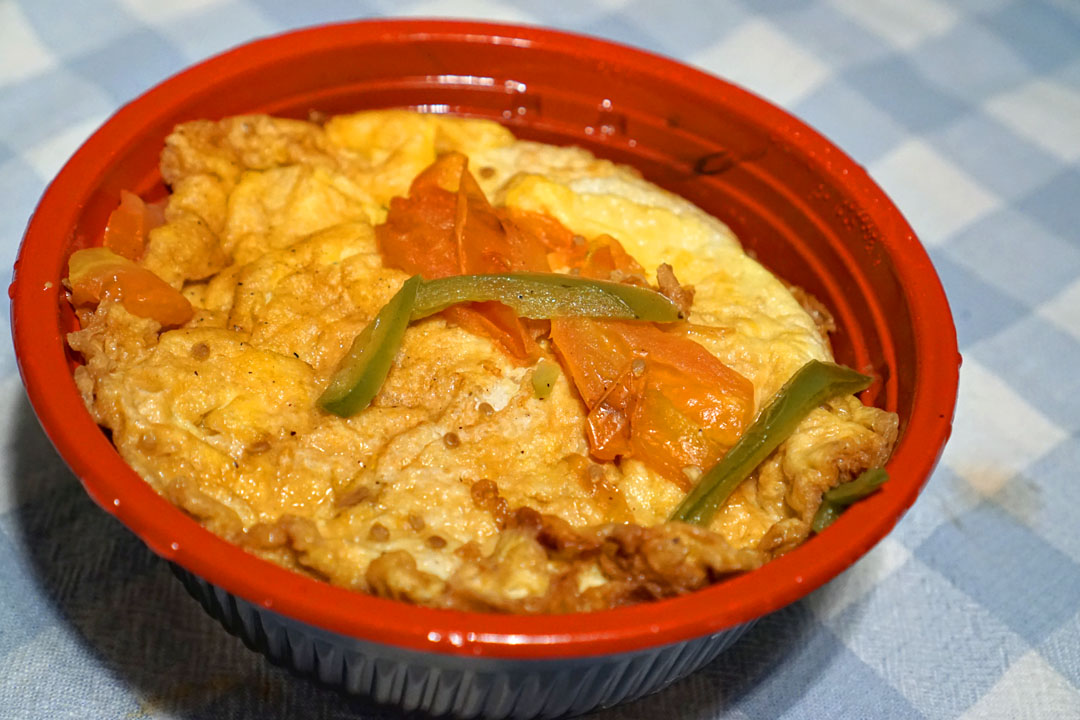 雞蛋番茄 Egg & Tomato Noodle [$12.50]
This version of
jīdàn fānqié
was lovely, and another favorite. The eggs were made into this pillowy, immensely savory omelet of sorts, which melded beautifully with the lighter notes from the tomatoes and bell peppers, all while the noodles on the bottom contributed texture and an oh-so satisfying savor.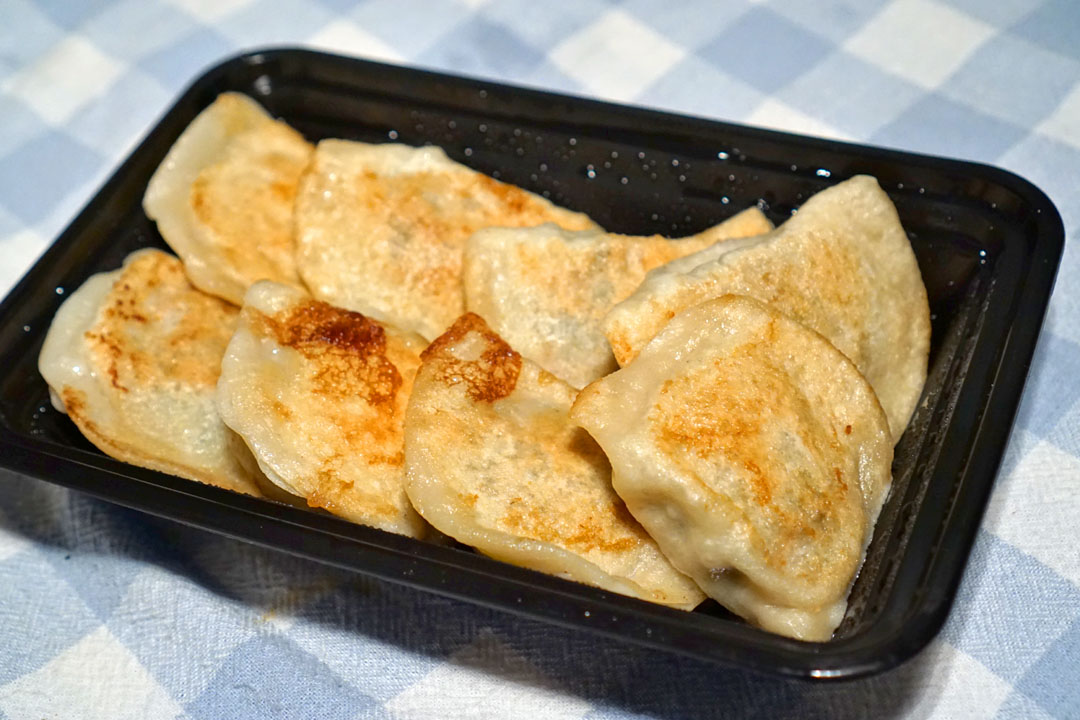 豬肉韭菜 Pork & Leek Pancake [$12.99]
| Stuffed with pork & chives
These pork and
jiǔcài
pockets were another fav. The key was how they weren't stingy with the garlic chives, which gave the dumplings a wonderful zippiness that served as the perfect foil to the meat.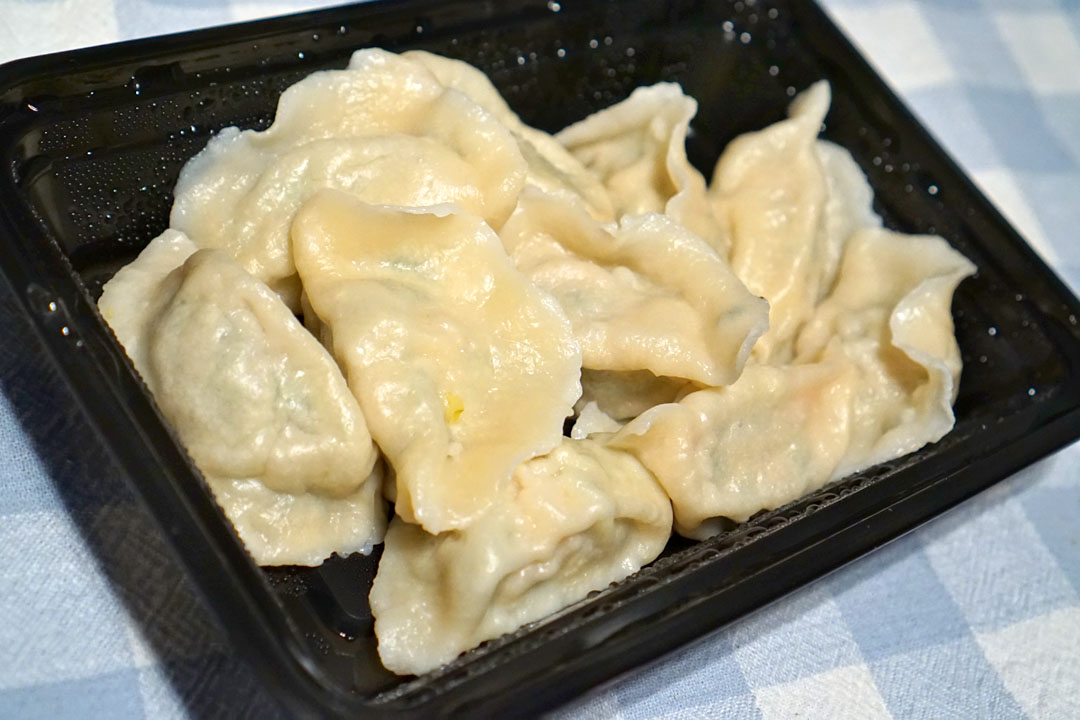 三鮮水饺 Three Flavored Dumpling [$12.99]
| Stuffed with pork, shrimp, egg & chives
These
jiǎozi
were also a winner. I really enjoyed how the salinity of the shrimp was conveyed, and how seamlessly it married with the combo of egg and chive. Nice fluffiness from that egg, too.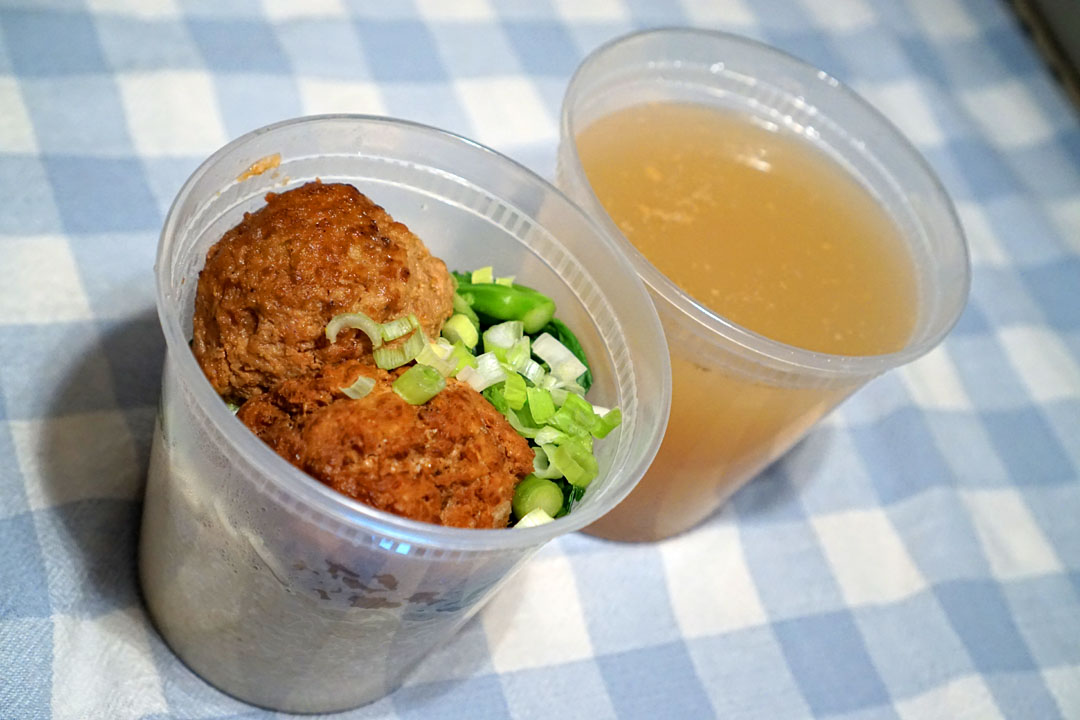 獅子頭面 Braised Meatball Noodle [$11.50]
I was quite fond of the lion's head meatballs as well. Soft and semi-loose in consistency, they had this sweet, savory, herby flavor profile that was comfortingly familiar. At the same time, the crunchy, bitter veggies worked for contrast, and did those springy noodles, while the just-salty-enough broth helped bring it all together.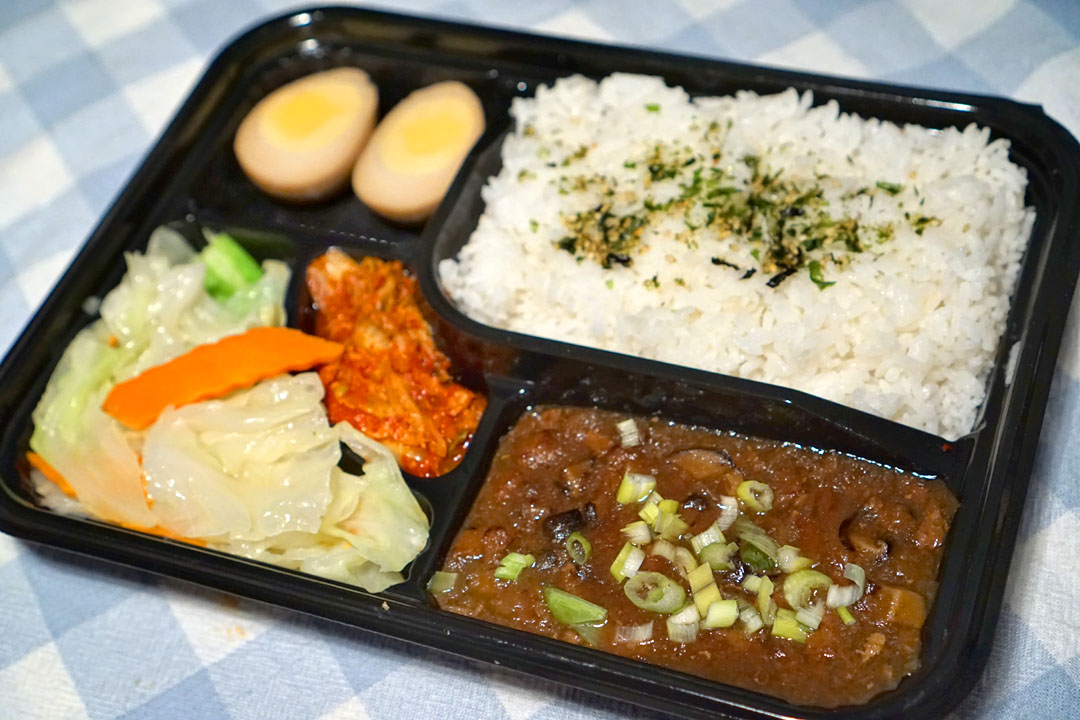 滷肉飯 Minced Pork Rice Box [$12.50]
We'll end with one of the restaurant's
biàndang
boxes. The star here was of course the
lǔ ròu fàn
, which ate salty and sweet and unabashedly porcine, but was also enhanced by the inclusion of mushroom and scallion. The rice was a touch stickier than I'd like, but it did fulfill its role admirably as a counterpoint to the meat, while the veggies and kimchi helped lighten the mood. That soy egg was spot-on, too.
Despite a couple concerns I had with some of the dishes, I'd consider my meal at Hui Tou Xiang pretty successful. As I've gotten older, I feel like I've taken on a renewed interest in dumplings and related foods, so I do appreciate a place like this, and I'd probably come here somewhat regularly if I lived close by. Speaking of which, ownership actually opened a second location of the restaurant back in March, in Hollywood of all places. The new outpost features a much fancier decor along with alcohol, so it's something to keep in mind I suppose.