Miyabi Uni (Torrance, CA)
Miyabi Uni
1231 Cabrillo Ave, Torrance, CA 90501
424.376.5135
www.miyabiuni.com
Sun 01/08/2023, 07:00p-08:35p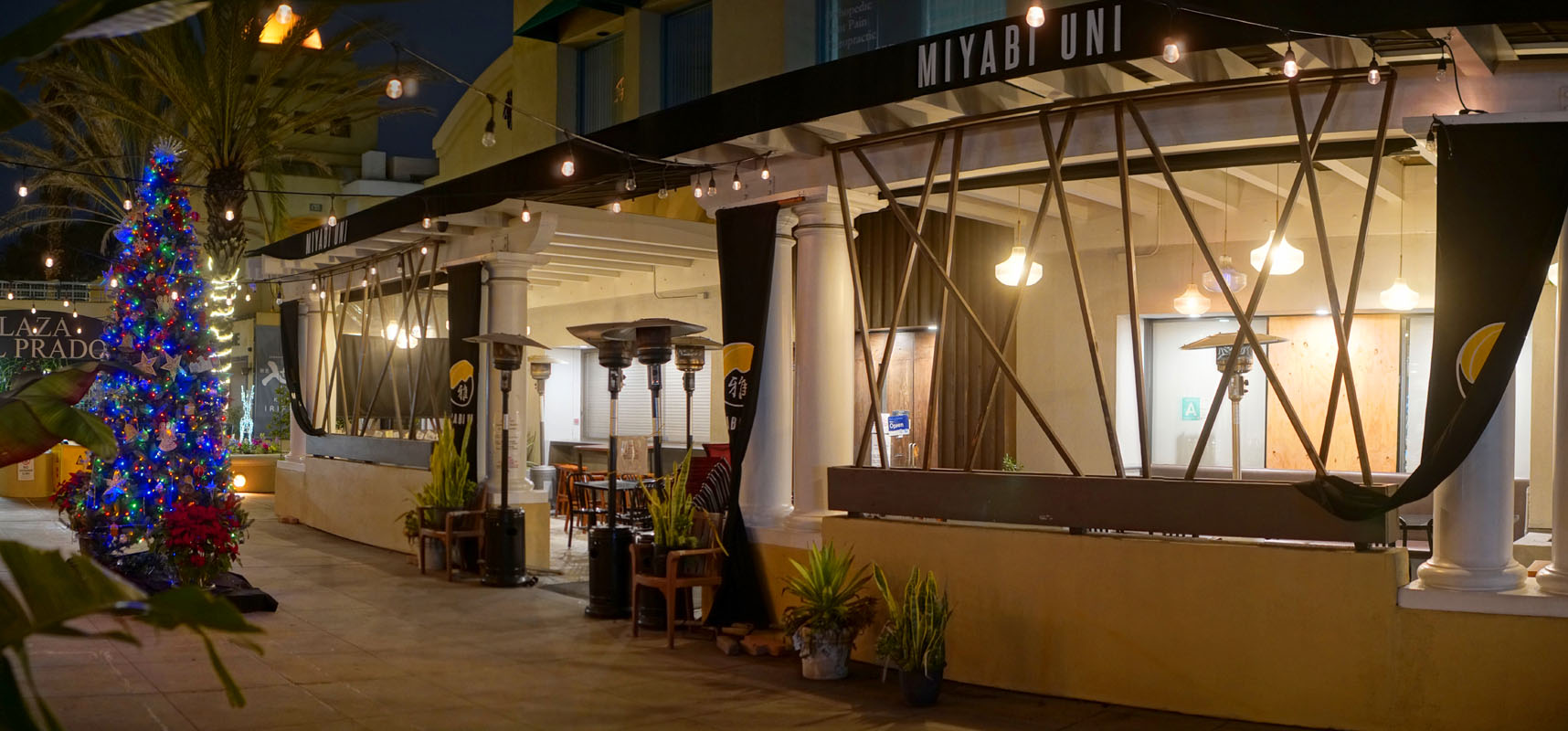 If we're talking about specialist sea urchin restaurants in Los Angeles, I think it's safe to say that the genre was popularized by the former
Maruhide Uni Club
, which opened in 2013 serving an uni-centric menu created by co-Executive Chefs Isao Minami and Hisao Kasama. Interestingly, the two first met at Benihana in Torrance, where they both started working back in 2003. Prior to that, Minami-san ran a French-Japanese restaurant in Aoyama, Tokyo, and Kasama-san operated a Japanese eatery in Florida, which he'd opened back in 1983.
Now, you might recall that Maruhide closed temporarily back in May 2016. When that happened, Kasama and Minami left and started Miyabi Uni (雅ウニ) with financial backing from Jacqueline An, Carl Tong (Ojai Burger), Michael Wu (Pokeworks, Ojai Burger), and managing partner Shintaro Yano. The restaurant opened in January 2017, serving a wider-ranging menu than what the Chefs had been offering back at Maruhide.

Miyabi Uni resides in the Plaza Del Prado complex in Old Town Torrance, and takes over the former home of Yuzu. Inside, things haven't changed too much, though the decor has been updated to a lighter, more relaxed vibe.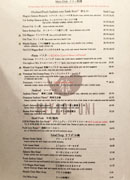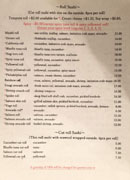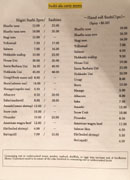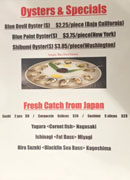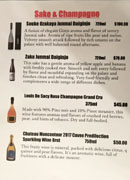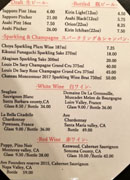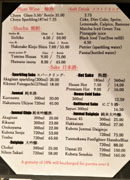 The menu here is fairly expansive, and features a lot more than just uni dishes; there's even a full sushi selection. Beverage options are about what you'd expect, while corkage is a reasonable $15. Click for larger versions.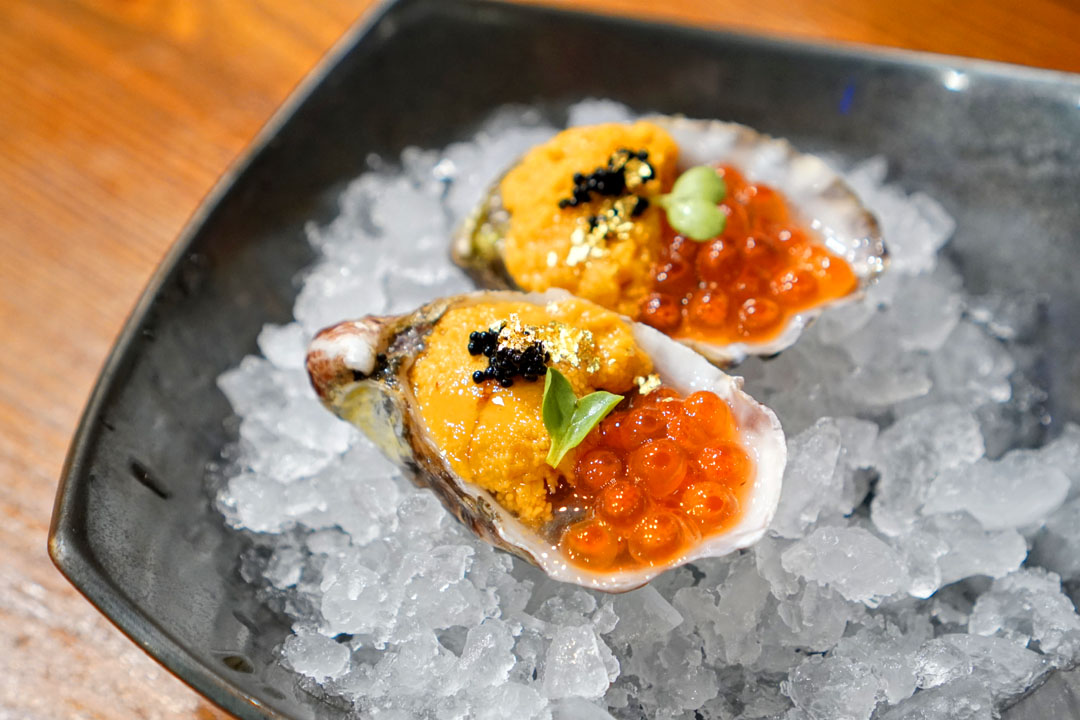 Miyabi Oysters (ミヤビウニ特製 生カキのウニ、イクラのせ) [$16.95]
| Two pieces of fresh oysters with uni, salmon roe, fish caviar
We began with a duet of "loaded" oysters, which showed off initial blasts of cool brine before transitioning to sweet, creamy notes of sea urchin, finished with the unmistakable tang of ponzu.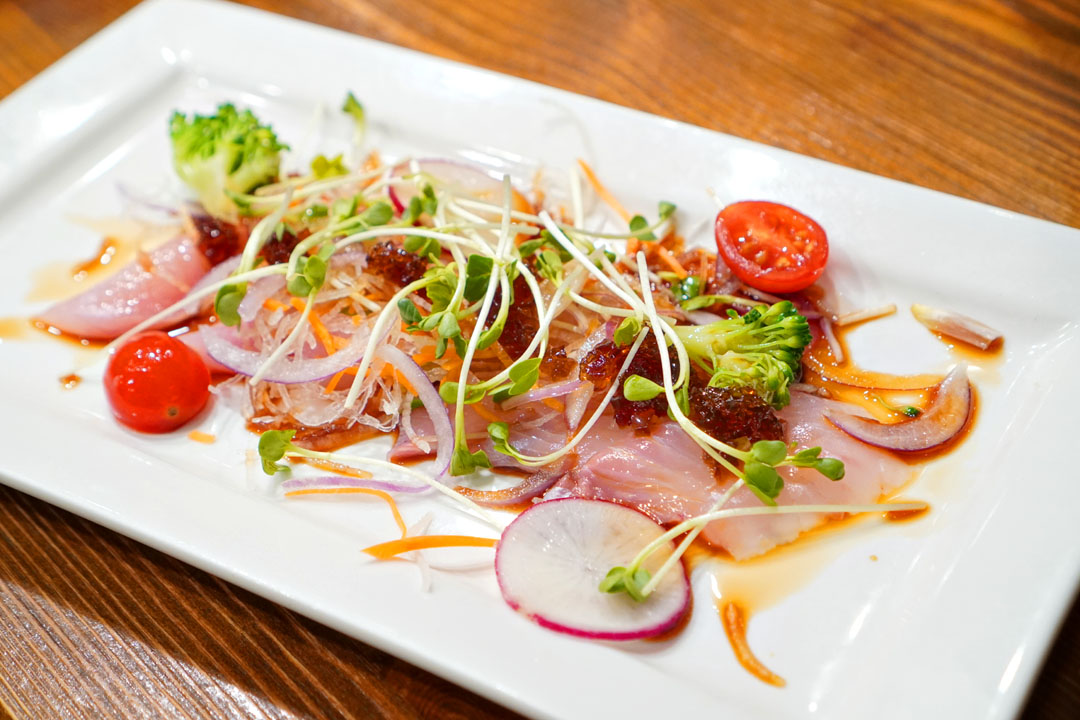 Carpaccio - Ishinagi (カルパッチョ - イシナギ) [$24.00]
| 6 slices of sashimi served with ponzu sauce and ponzu jelly
I don't think I'd ever seen
ishinagi
(a.k.a. fat bass or giant sea bass) offered on a menu before, so I felt compelled to give it a try tonight. Hailing from Miyagi, the fish featured a firm-ish, satisfying consistency and a relatively subdued flavor profile that took well to the bitter veggies, all while an overarching sourness from the ponzu helped tie everything together.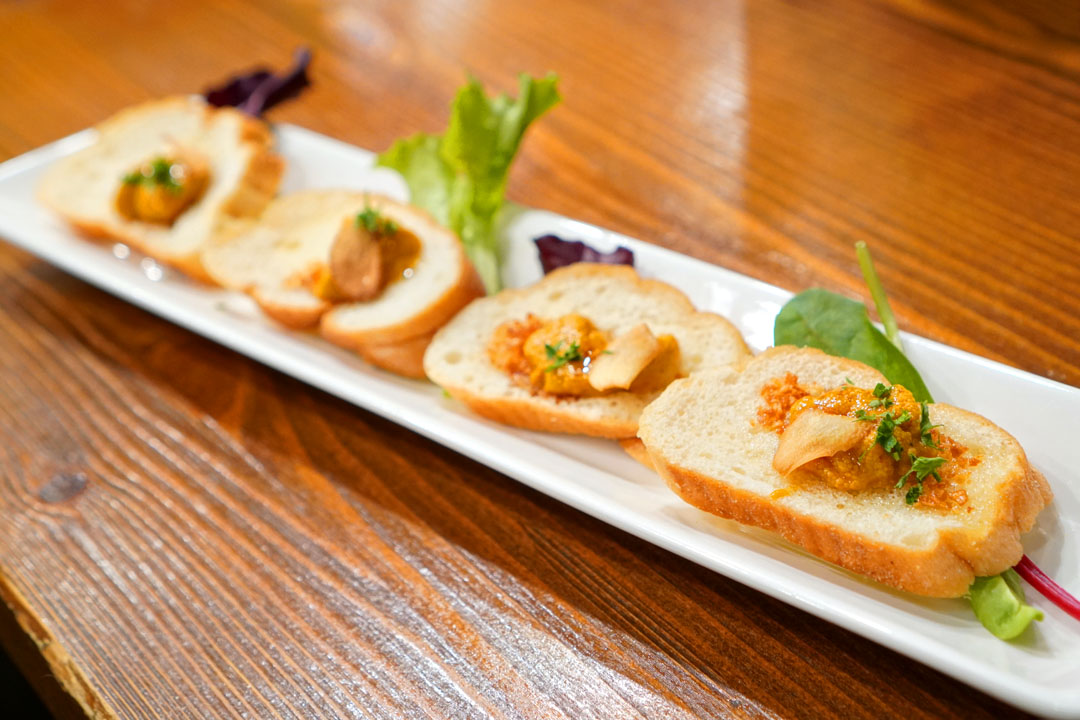 Uni Garlic Canape (ウニのガーリックカナッベ) [$14.50]
| Four slices of French toast with sea urchin and garlic butter
These canapés turned out better than I was expecting, as the uni meshed surprisingly well with the pungent smack of garlic, and I liked the crunchy, crumbly texture on the toast, too.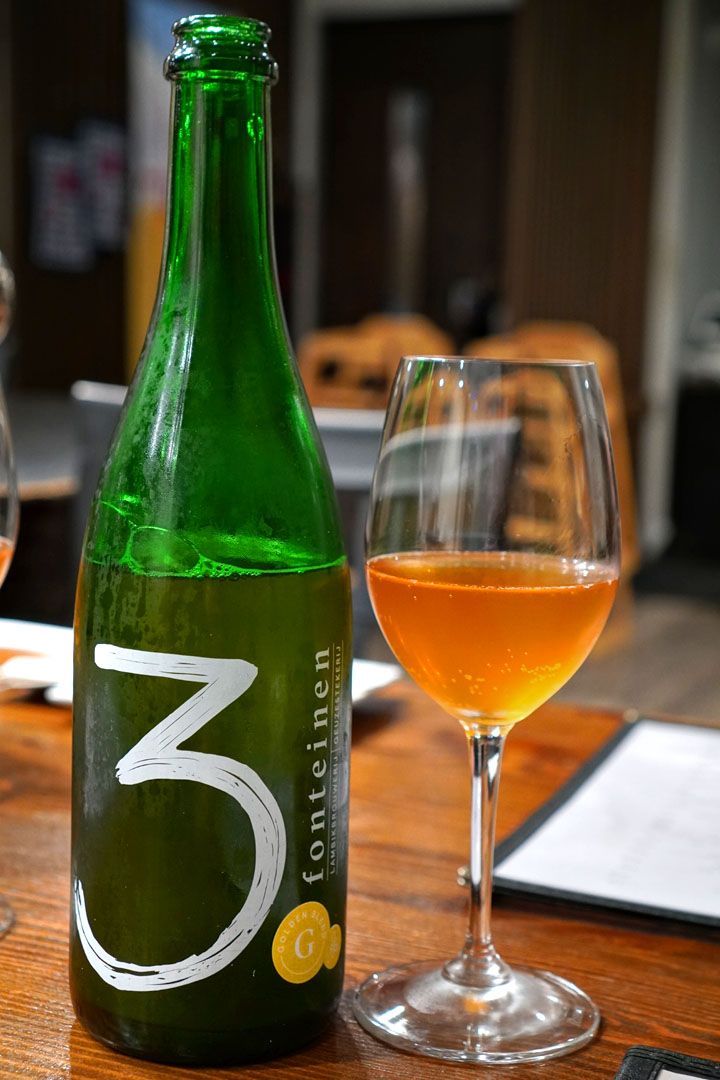 To go with the meal, I brought along two beers, and first up was the
2017 3 Fonteinen Oude Geuze Golden Blend (№ 51 • Season 16|17)
, a blend of one-, two-, three-, and four-year old oak-aged lambics, with honey added. The gueuze displayed an eminently appealing nose rife with funk, stone fruits, and hints of brine. On the palate, I found the ale surprisingly soft, its generally sour disposition supported by more stone fruit and restrained elements of earth. Delicate and delicious.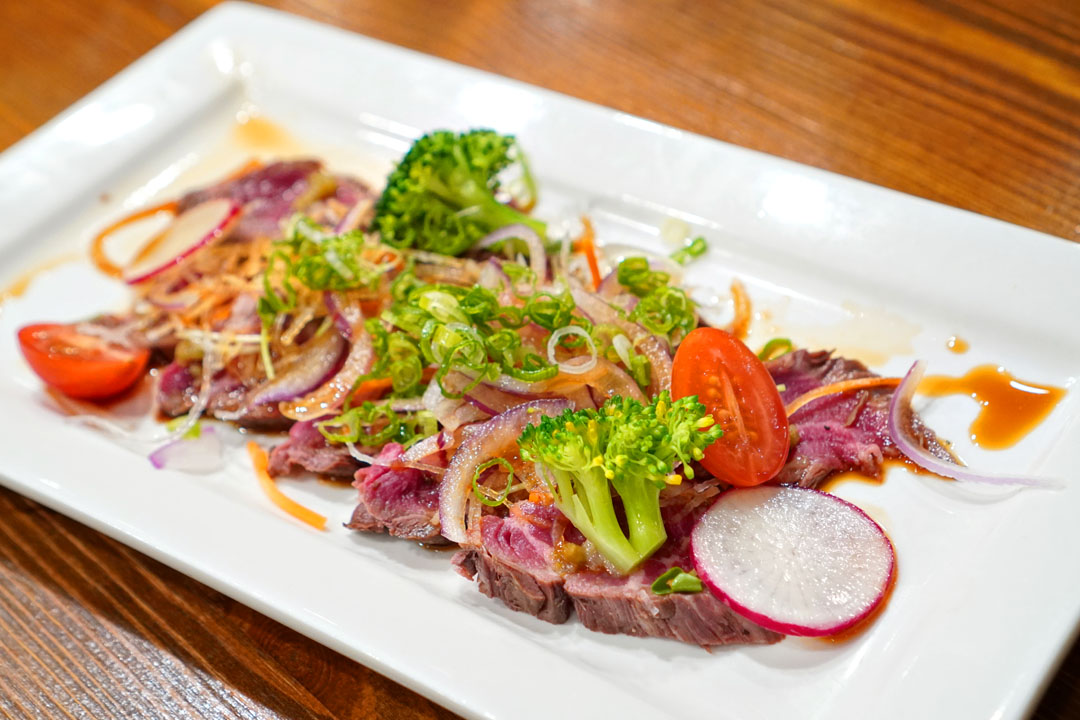 American Wagyu Beef Tataki (U.S. 和牛のたたき) [$22.95]
| Seared American Wagyu beef served with Yuzu kosho pepper and ponzu sauce
Hearty cuts of meat ate more tenderly than I was expecting, and made sense with the ponzu and especially the zippiness of red and green onion. I also appreciated the pepperiness from the
yuzukosho
, but would've liked more of it.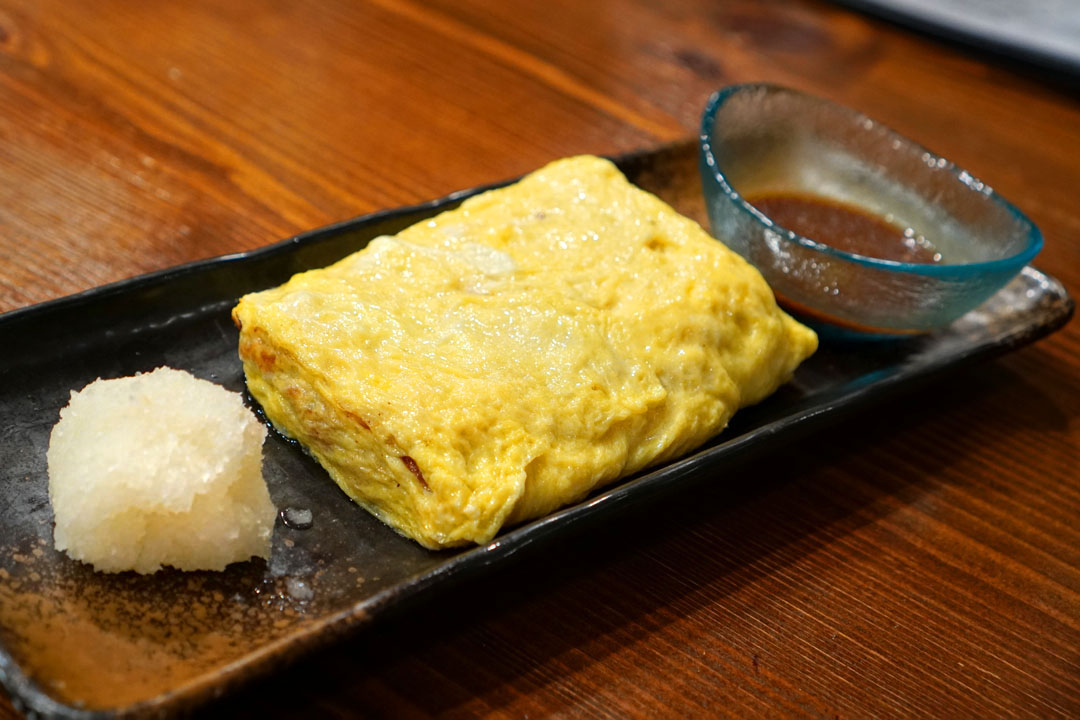 Uni Tamagoyaki (ウニ入り卵焼き) [$15.00]
| Japanese style organic egg omelet and sea urchin served with homemade uni soy sauce
The uni-stuffed tamago was a standout. I was a big fan of the dish's marriage of savory and sweet, commixed with the familiar, homey flavors of that fluffy egg. I didn't mind the grated daikon, though I thought that the soy sauce on the side was unnecessary.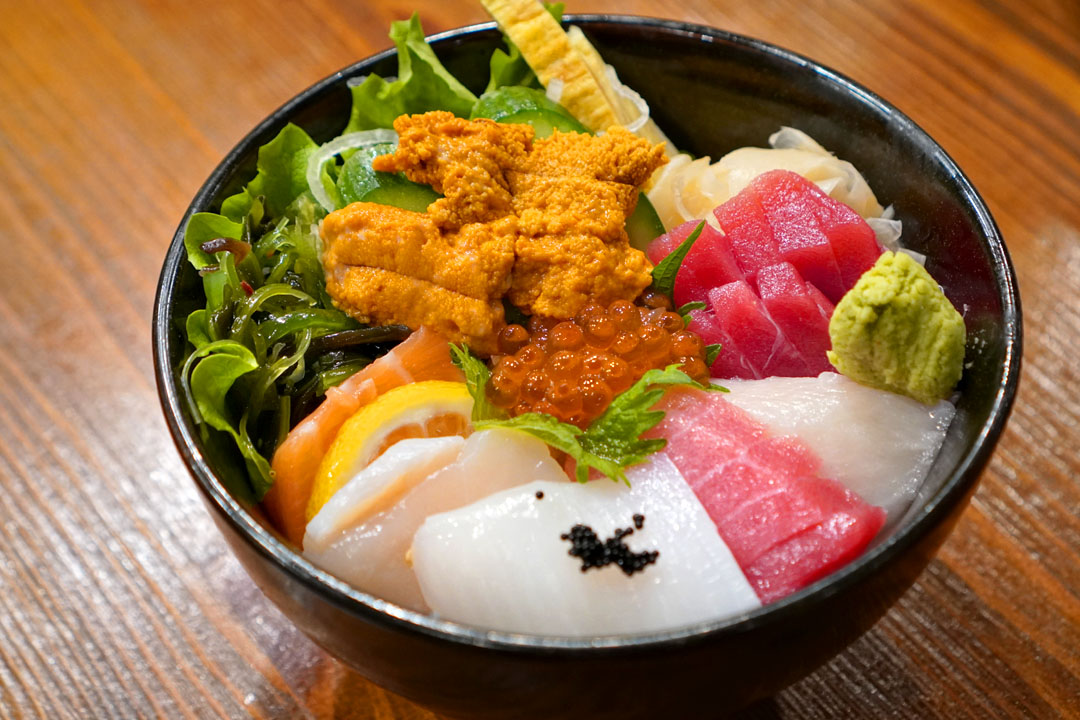 Miyabi Kaisen (ミヤビ海鮮丼) [$32.95]
| Sea urchin, bluefin tuna, fatty bluefin tuna, scallops, salmon, yellowtail, squid, salmon roe
This impressive-looking
kaisendon
generally met the mark with its various cuts of seafood. I particularly enjoyed the counterpoint provided by the wakame kelp, but would've liked a bit more oomph to the rice.
The
donburi
above was accompanied by miso soup, a cozy, classic preparation seemingly with a slight floral bent.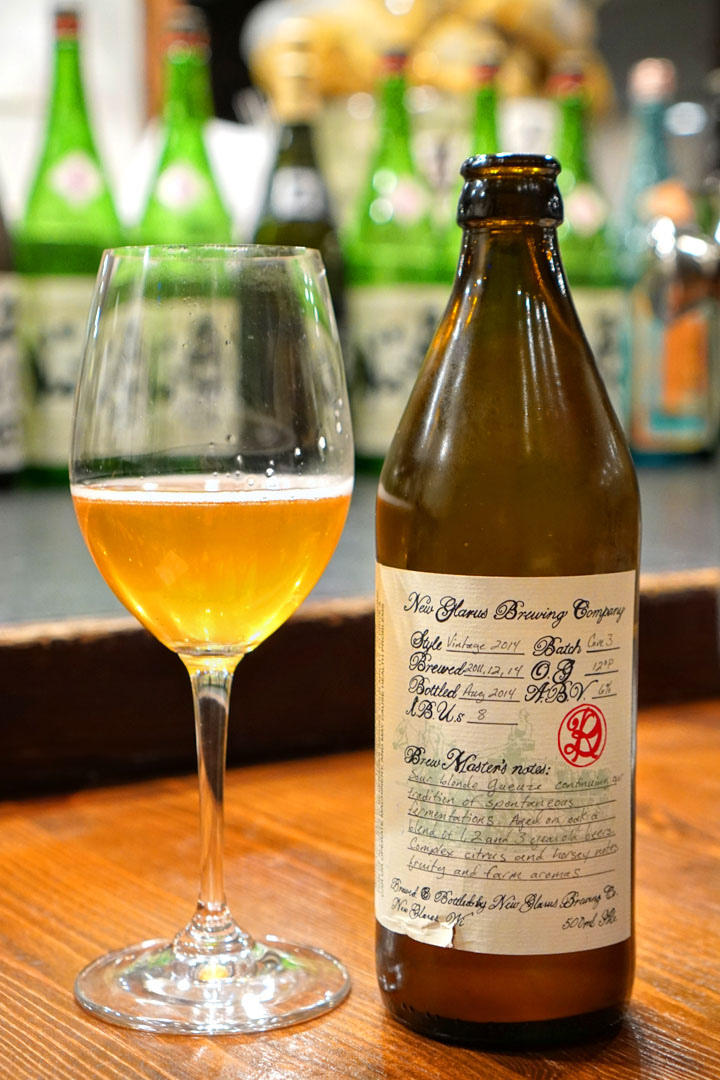 Next to drink was the
New Glarus R&D Vintage 2014
, a sour blonde gueuze comprising a blend of spontaneously fermented one-, two-, and three-year old oak-aged ales. The bouquet on this one was gently sour, with a crisp base of orchard fruits. Tasting it, I found the beer similarly refreshing, with apple and citrus flavors joined by a pert minerality and a smidge of barnyard for good measure. Surprisingly easy-drinking.
Uni Cream (ウニクリームパスタ) [$30.95]
| Creamy sea urchin sauce spaghetti topped with sea urchin
The uni cream pasta was a must-try for me. I was satisfied with the firmness of the noodles, while the sauce showcased a gratifying richness and butteriness, and actually did a commendable job conveying the character of the sea urchin.
Hamachi Kama (ハマチのカマ) [$24.95]
| Grilled yellowtail collar served with ponzu sauce
I hadn't had yellowtail collar in a while, so I was glad to enjoy the dish tonight. It was a prototypical preparation, and I reveled in the fish's soft, fatty, flavorful flesh, imbued with a healthy amount of char. A highlight.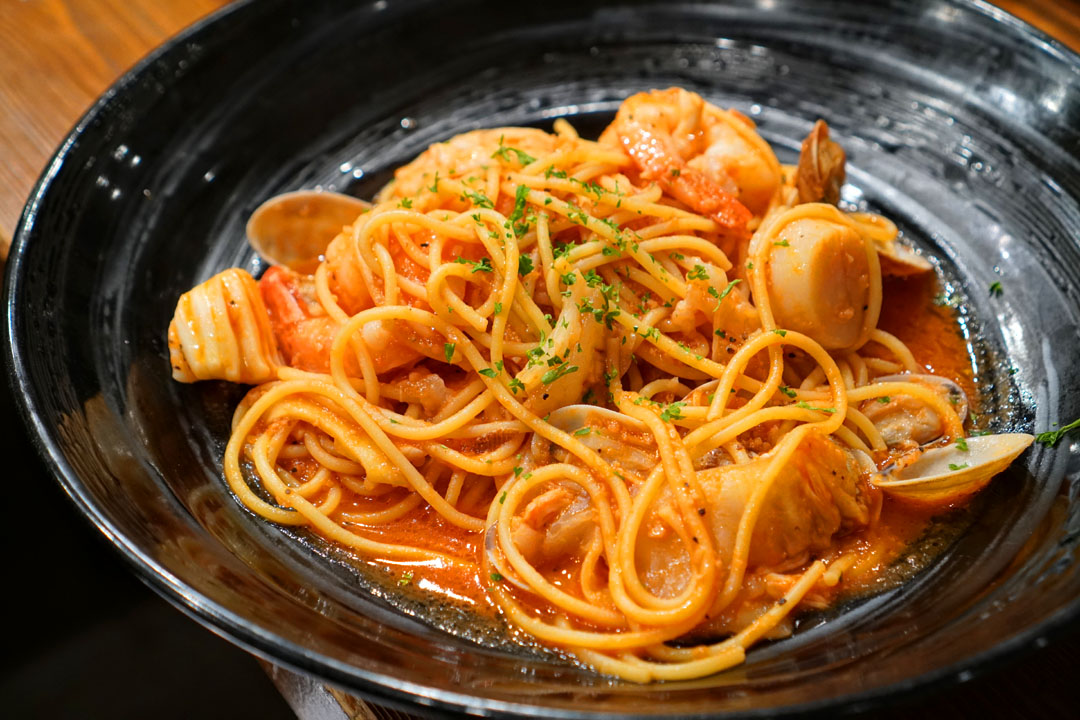 Pescatore (ペスカトーレパスタ) [$28.95]
| Hokkaido scallop, squid, salmon, manila clam, shrimp spaghetti served with spicy tomato sauce
Last up was the fisherman's pasta. Again, the spaghetti arrived well-textured, though I would've liked more aggressive spicing on the tomato sauce, and less cook on the seafood. Still, this was pretty enjoyable overall.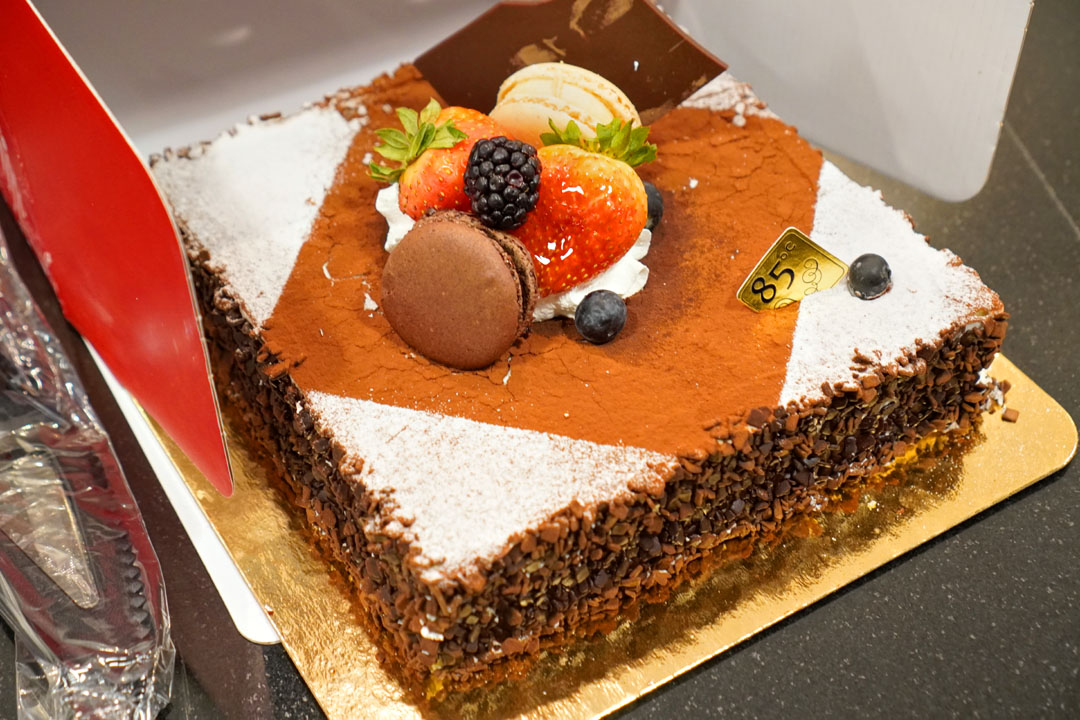 For dessert: a
Classic Tiramisu
from the nearby 85°C Bakery Cafe.
I'd actually dined at Miyabi a number of times before, as I typically find it a reliable spot in the area, but this was my first time documenting a meal at the restaurant. The Chefs normally do a pretty good job presenting the various facets of sea urchin in a variety of forms, but the non-uni dishes are generally solid, too. I'm sure I'll eventually find myself back here.