The Grant (Los Angeles, CA)
The Grant Bar
3515 Eagle Rock Blvd, Los Angeles, CA 90065
www.thegrantbarla.com
Wed 01/18/2023, 10:20p-12:00a

After our dinner at
Dunsmoor
, we moseyed on over to The Grant, a cocktail bar that just happens to be located in the same building. The place opened back in August 2021, and is the creation of T. Major Operations, a hospitality group founded by Michael Lippman and Joshua Weinstein, the guys behind Bar Bandini in Echo Park.

The Grant takes over the former home of Studio Iqaat, an Arabic-styled studio that was operated by Donavon Lerman from 1999 to 2017. The space has been completely redone, and now sports a comfy Art Deco-inspired aesthetic.



The menu lists a fairly large array of classic-leaning cocktails (including low- and no-ABV selections), along with a smattering of beers and natural-ish wines. There are also bar snacks on offer, if you wish. Click for larger versions.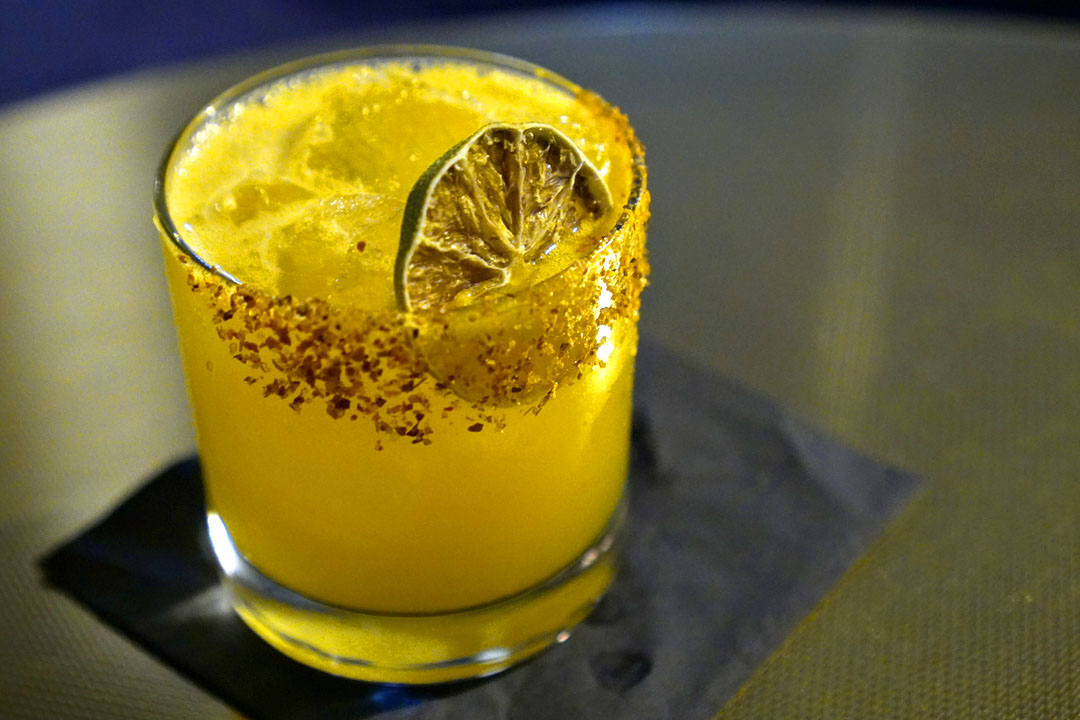 Time Share [$14.00]
| mezcal, lime, passionfruit, tajin
Our first cocktail combined the potent smoke of mezcal with tropical notes of passion fruit, all accented by hints of lime while the Tajín rim offered up blasts of sourness, salt, and spice.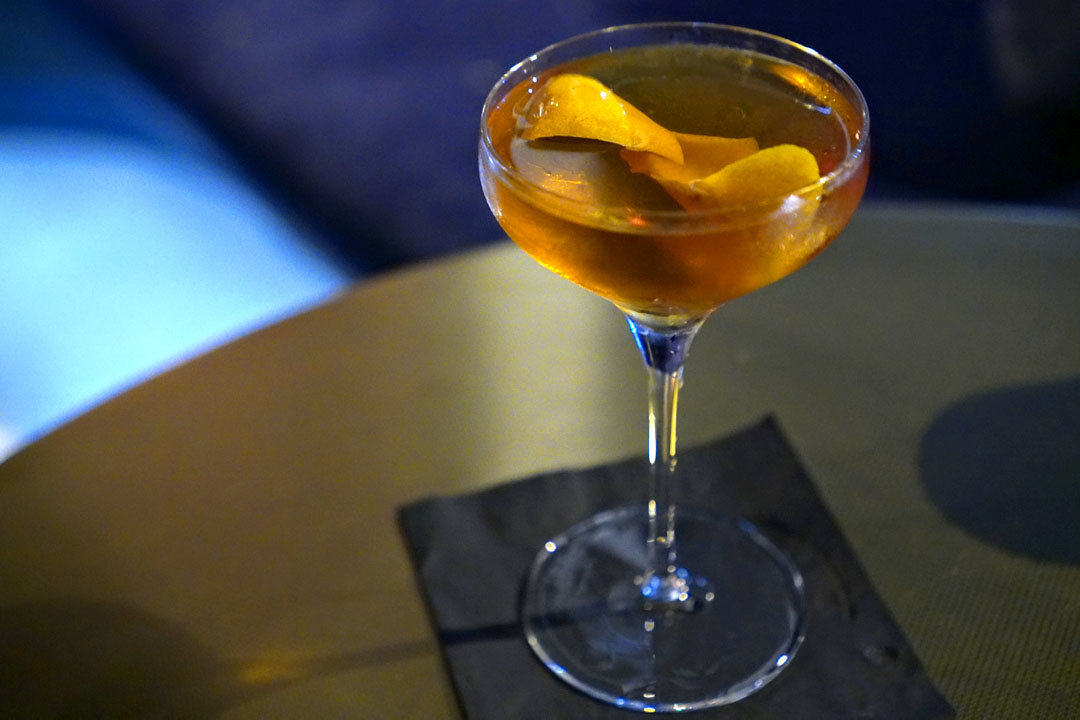 Handsome Harry [$14.00]
| scotch, amaro ciociaro, furlani vermouth, angostura
This Scotch-based cocktail demonstrated a surprisingly fruit-forward nose (I'm assuming from the vermouth) tinged with smoke. Tasting it, I got the unmistakable character of the whisky right up front, joined by flavors of caramel, herbal bittersweetness, and tobacco.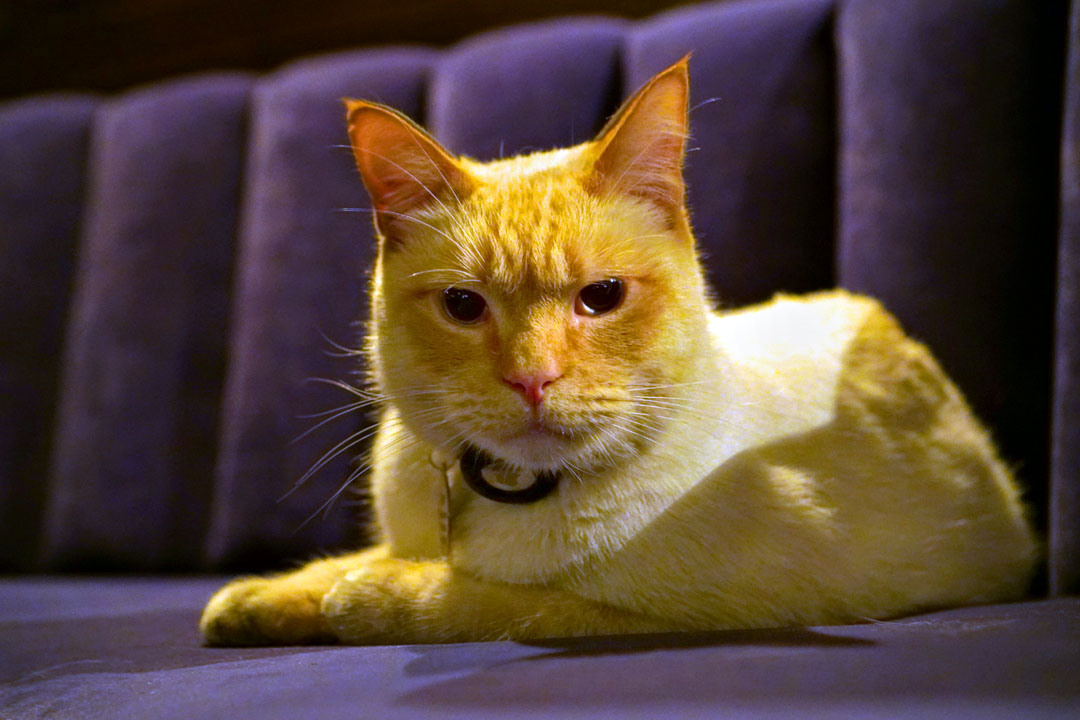 An additional draw at The Grant is
Lenny
, a "community cat" who often hangs around the bar.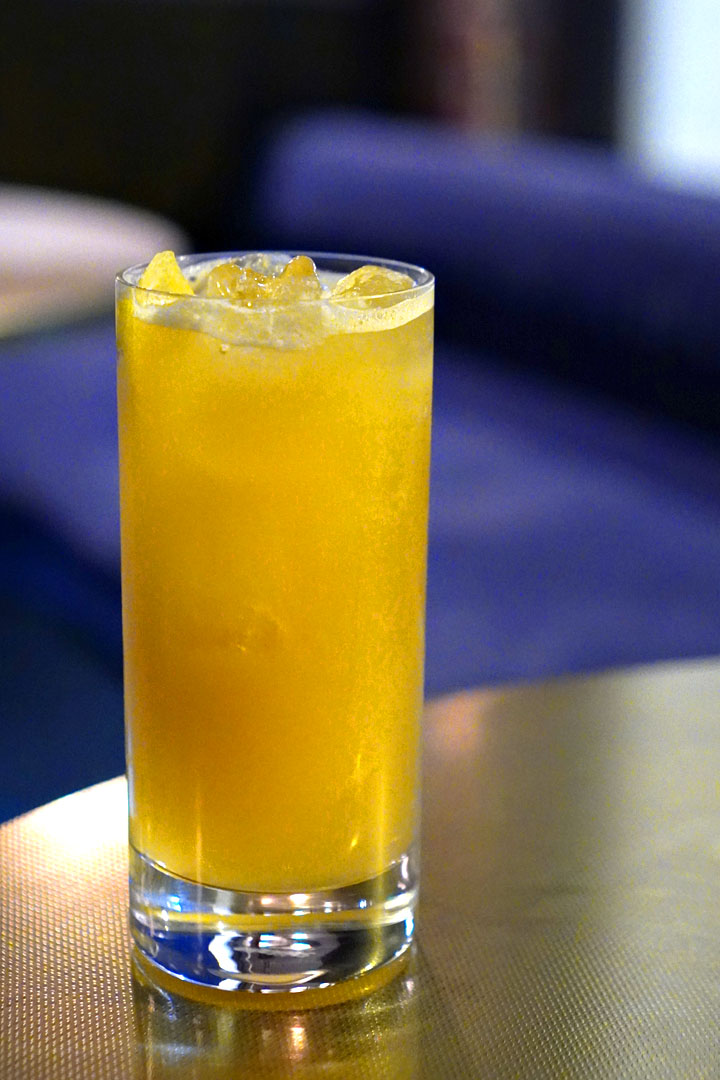 Chimney Sweep [$14.00]
| bourbon, carpano antica, cynar, lemon, simple, burma tonic
Next came certainly the easiest-drinking cocktail of the bunch, one that showed off a distinct fruitiness, but offset by herbaceous, astringent elements.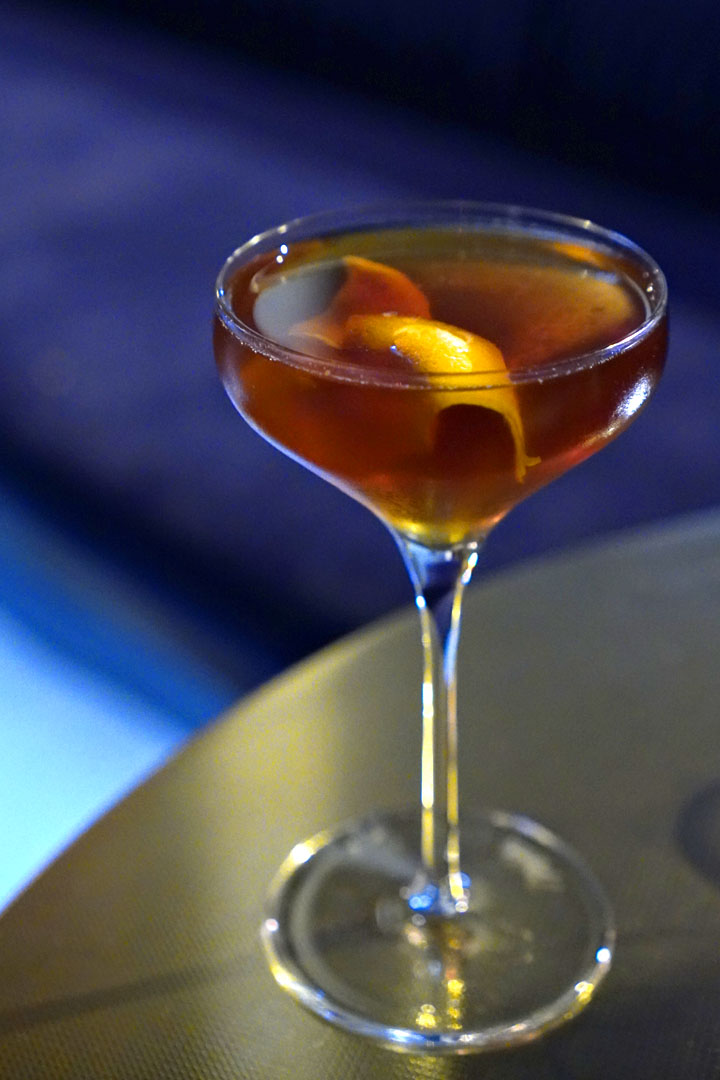 Rolling Blackout [$14.00]
| rye, carpano antica, cynar, orange bitters
My final cocktail conveyed the classic rye spice I was looking for, commingled with the requisite bittersweetness, and more interestingly, a marked nuttiness and a finish reminiscent of Chinese medicine.
Ideally, I would've liked to have been able to try more of the cocktails, but from what I did sample, The Grant looks to be a worthwhile addition to Glassell Park. It seems like a very "neighborhoody" type of spot that I might frequent if I lived nearby.