Tasa2Go (Fullerton, CA)
Tasa 2 Go Restaurant
907 W Orangethorpe Ave, Fullerton, CA 92832
626.560.0777
www.tasa2go.com
Fri 07/14/2023, 09:55p-11:25p

Back when I was more involved in the Orange County beer scene, one of my go-to bottle shops was Mr. K's Liquor over in Placentia (run by Mike Patel). I recently had a reason to return to the store, and thus wanted to get some takeout in the area. After doing a bit of searching, I decided on Tasa2go, a new Egyptian eatery that opened back in April this year. The place is the brainchild of Remon Gandy, a Fontana resident who actually has a background in the delivery business (he operates a courier company called
Chris Runner
), but has long dreamed of owning a restaurant. As for the name, I believe it's a reference to طاسه (
tasah
), an Arabic word meaning "bowl" or "cup."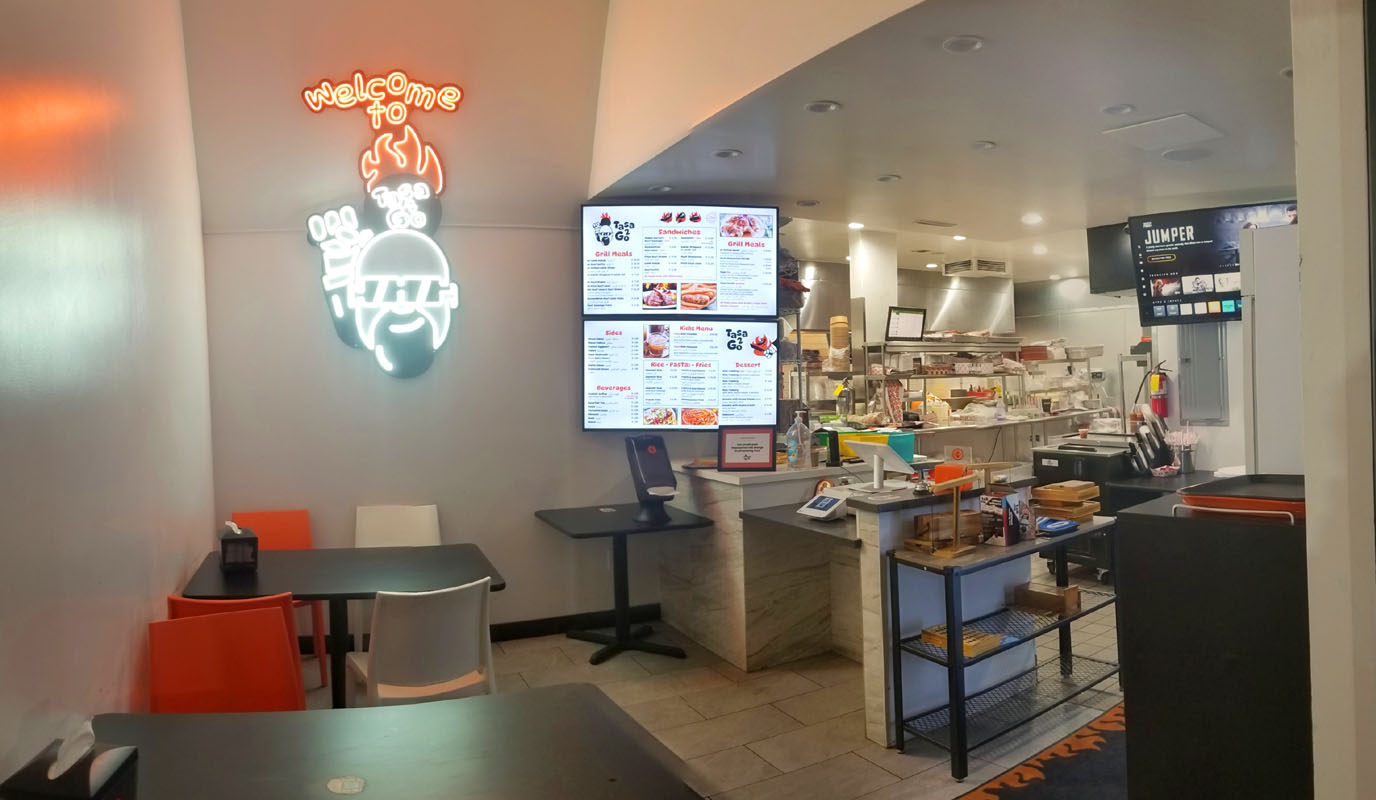 Tasa2go resides in the former home of Mexican joint Los Sanchez #2, though the space had been quite dramatically remodeled. As you can see, there's very little dining space indoors.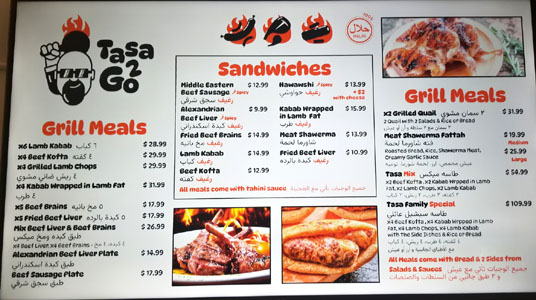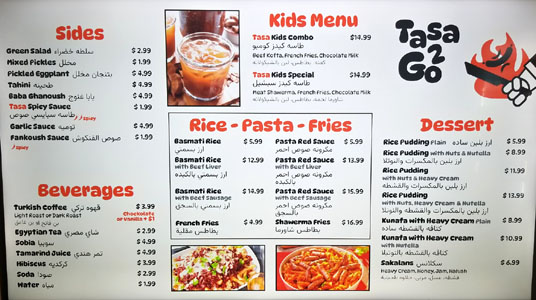 Pictured above is the menu, which is 100% halal and centered on charcoal-grilled meats available in various formats. Click for larger versions.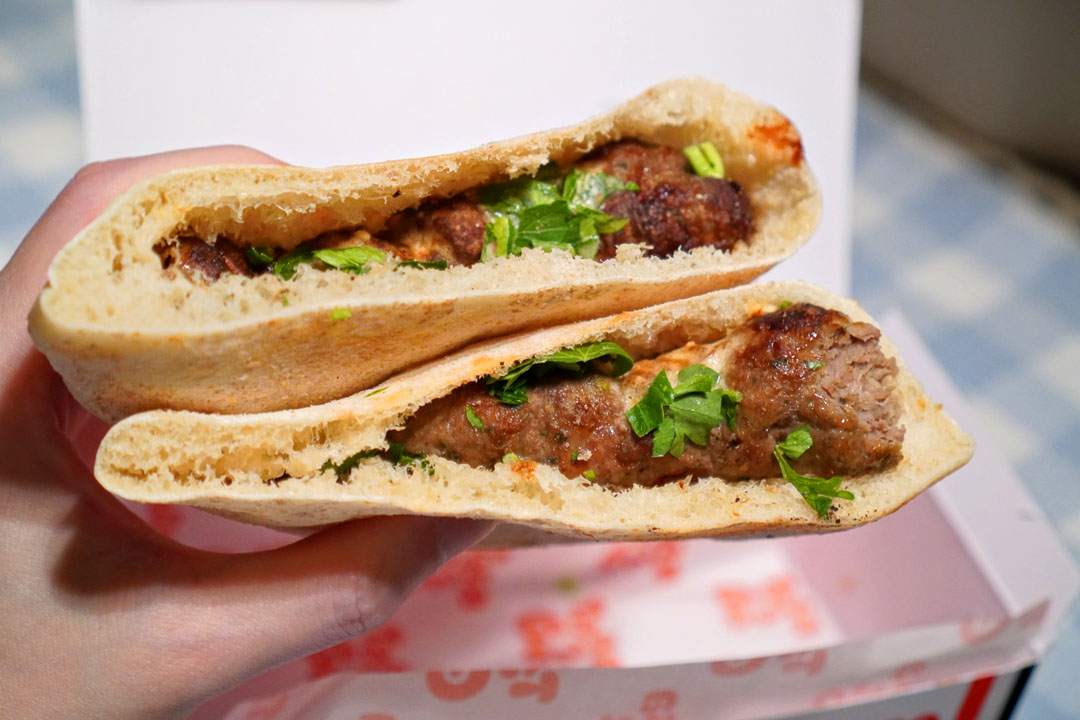 Beef Kofta [$12.99]
| رغيف كفته
Cylinders of minced beef were well-spiced, with a nice herby accent, and came stuffed in gratifyingly-textured
aish baladi
flat bread (reportedly made in-house). Make sure to apply some of the included tehina in order to moisten the sandwich and tie all the ingredients together.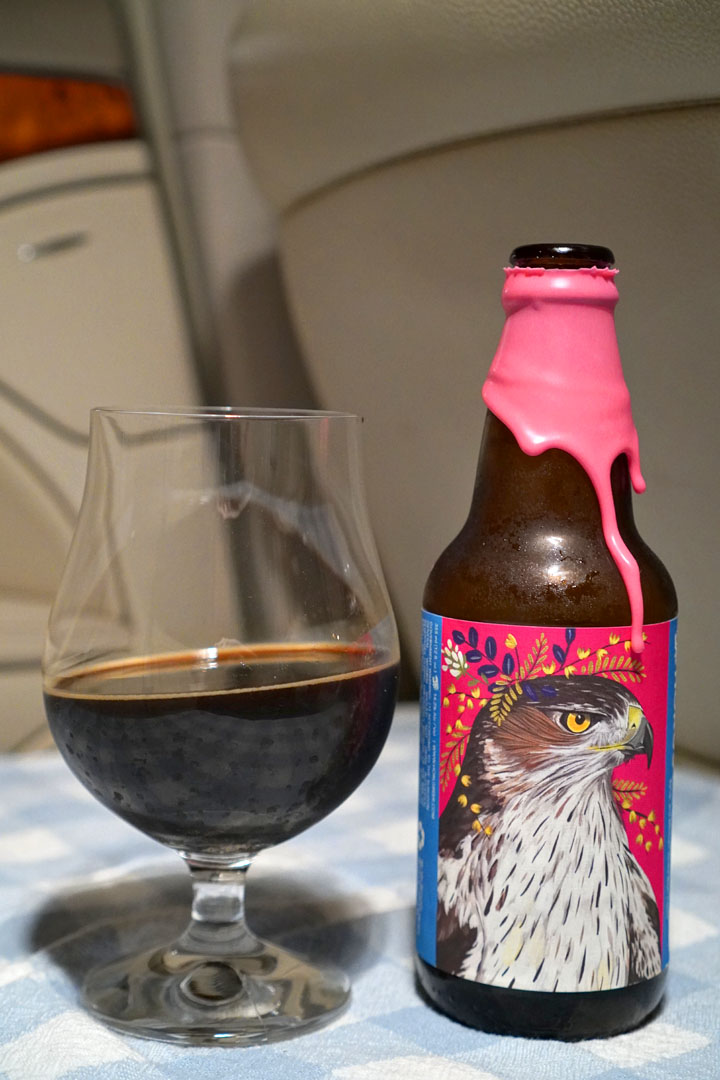 Beverage duties tonight were handled by a trio of beers, the first of which was the
2023 Horus Tropical Distraction
, an imperial stout with coconut, Geisha coffee, hazelnuts, maple syrup, and Mexican vanilla, aged in coconut rum barrels. The nose here was all about massive coconut and hazelnut inextricably intertwined, and was just lovely. On the palate, the ale was as thick and luscious as you'd want, with boatloads of vanilla commingled with maple up front, while hazelnuts came in later and lingered, joined by a tinge of rum-fueled heat. This might be the best beer I've had all year.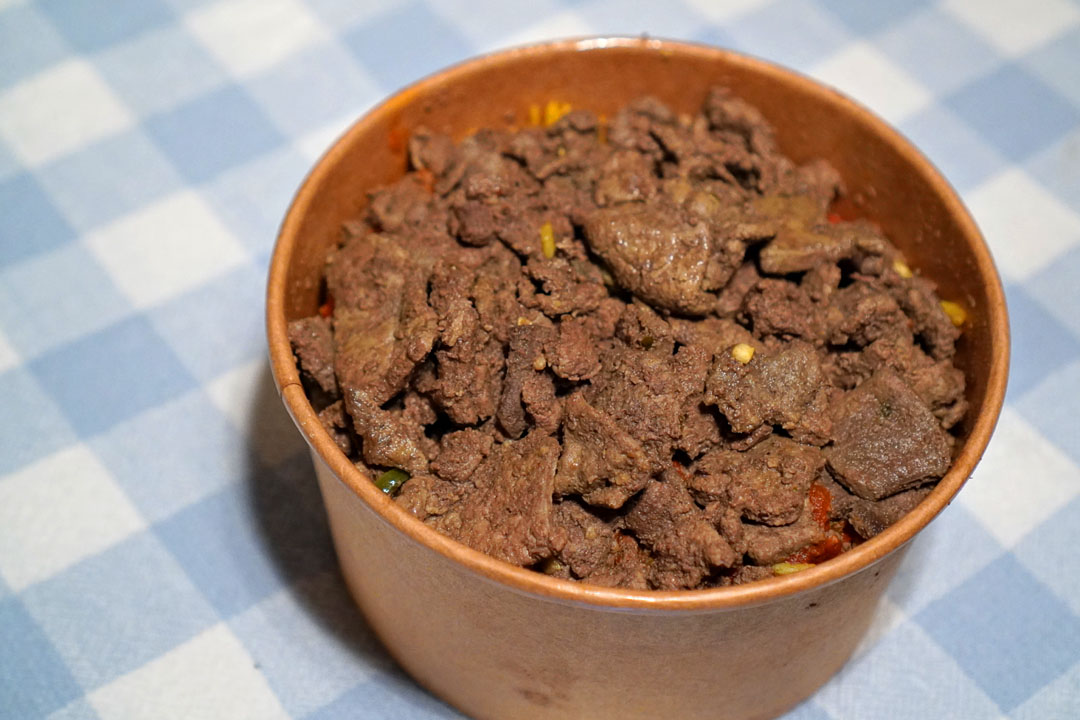 Basmati Rice with Beef Liver [$13.99]
| ارز بسمتي بالكبده
Egyptians do like their liver, and the
kebda
made a pretty good showing for itself in this next dish. The offal possessed the sort of earthy, mineral-driven flavors you'd expect, but also displayed a marked fruitiness that linked up well with the spicing and touches of heat present. The rice was also a fitting complement, and was very enjoyable in its own right.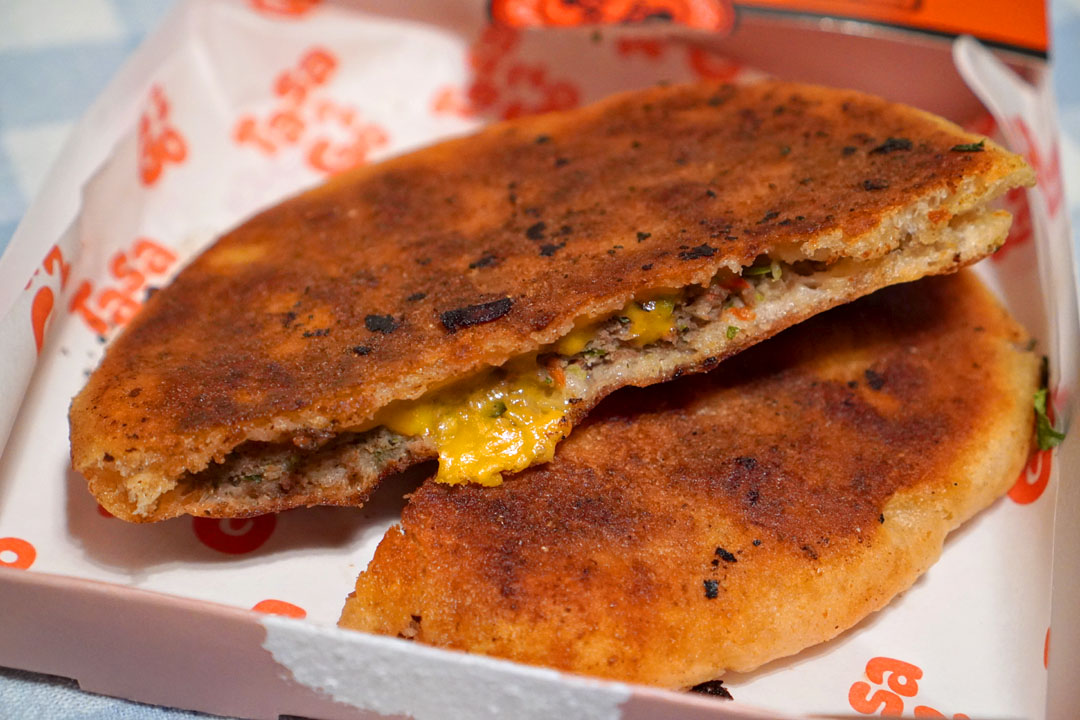 Hawawshi with Cheese [$15.99]
| بالجبنرغيف حواوشي
A sort of stuffed, baked pita, the
hawawshi
was a standout. I was a big fan of the bread's crisp crust, while the combination of spiced meat, cheese, and onion was almost hamburger-esque at times.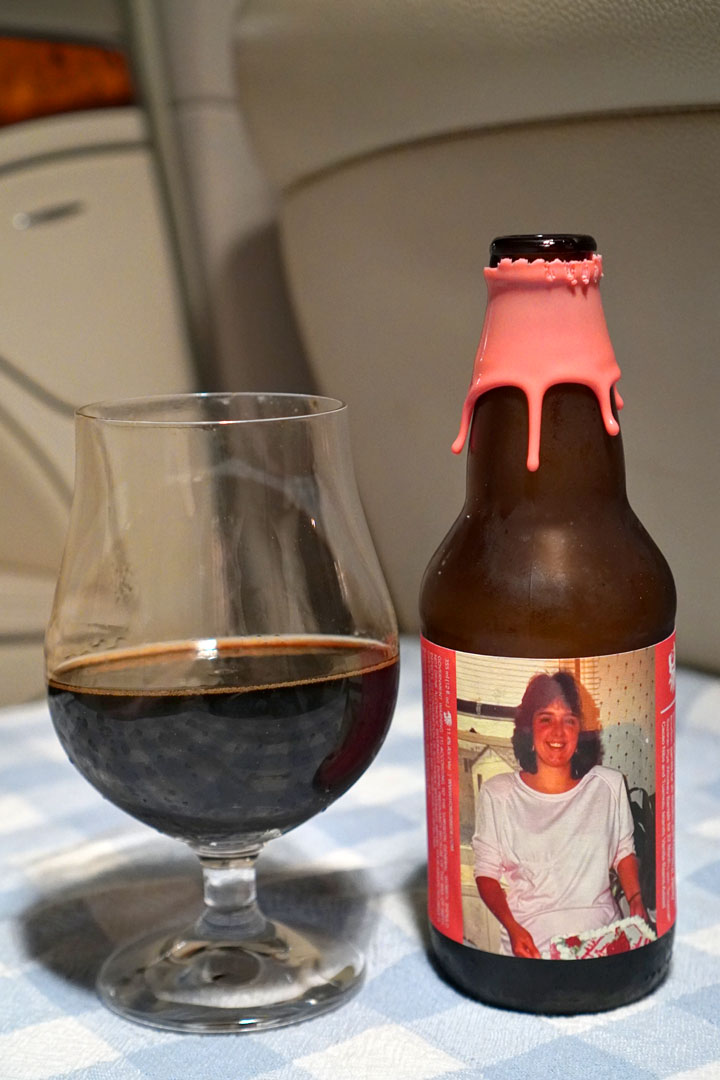 Next to drink was the
2023 Horus Transcendent Collection Volume Two: Maureen Harrop
, a blend of imperial stouts aged in Old Forester Birthday Bourbon, Pappy Van Winkle 20 Year, and Thomas H. Handy Sazerac barrels for 20+ months, with Tanzanian cacao nibs and Tuamotu Islands vanilla added. This one smelled strongly and distinctly of vanilla, but in a very fruity style that was very different than how the spice was conveyed in the beer above. Taking a sip, the ale was arguably even more viscous, and demonstrated a nutty bitterness at first blush, while the mid-palate brought sugary cacao laced with more of that fruity vanilla.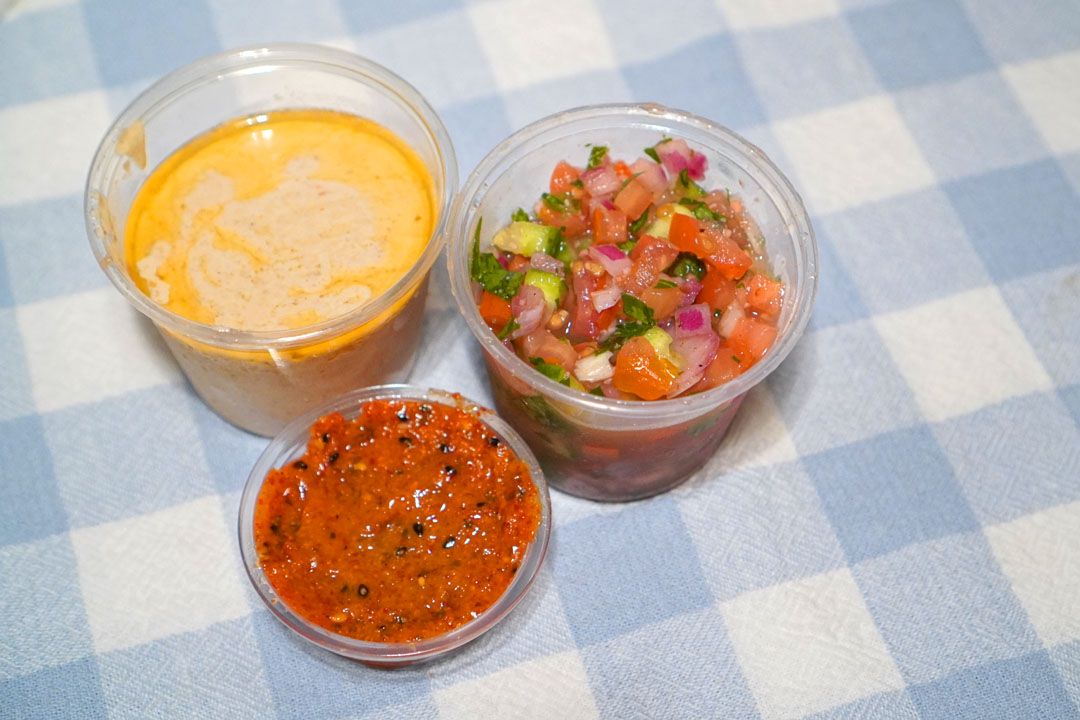 Tahini
| طحينه
Green Salad
| سلطه خضراء
Fankoush Sauce
| صوص الفنكوش
Provided accompaniments included a properly nutty tahina, a refreshing
salata baladi
(a welcomed foil to all the meat I was having), and a thick
funkoush
sauce that featured a fruity, building, long-lasting heat.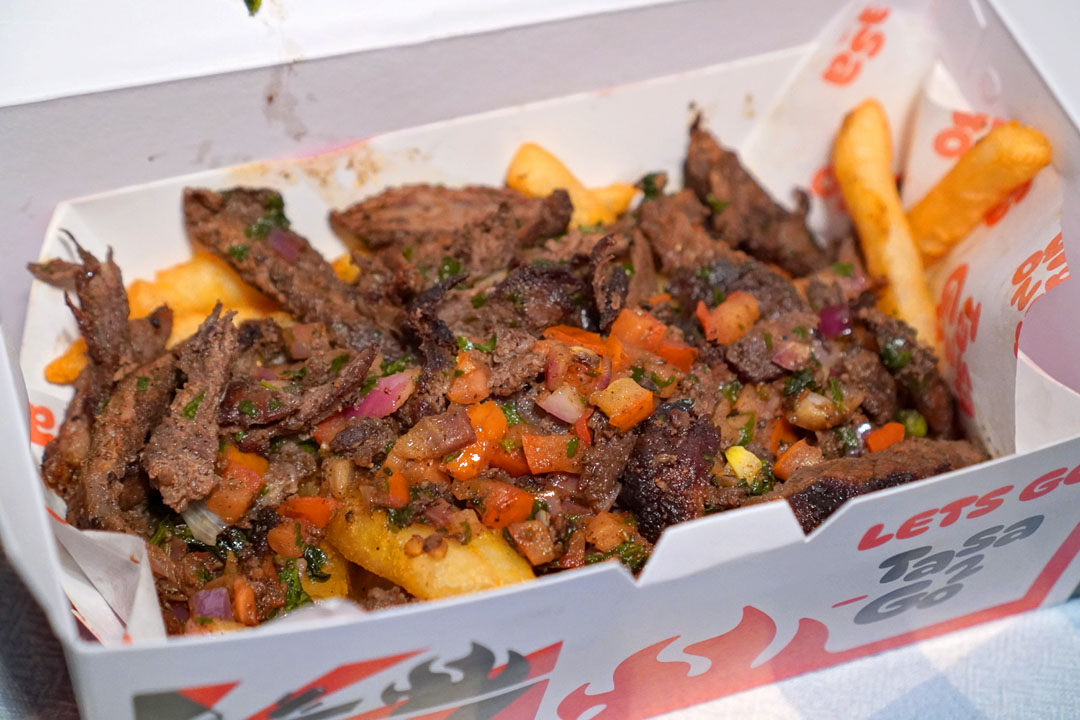 Shawerma Fries [$16.99]
| بطاطس شاورما
It's hard to go too wrong with the combination of shawarma and French fries, and indeed, this was a crowd pleaser. I found the meat beautifully spiced, with a palpable warmth to it, while the fries were also on point, and I appreciated the brightness imparted by the diced veggies, too. My quibble here was that I would've liked the meat juicier.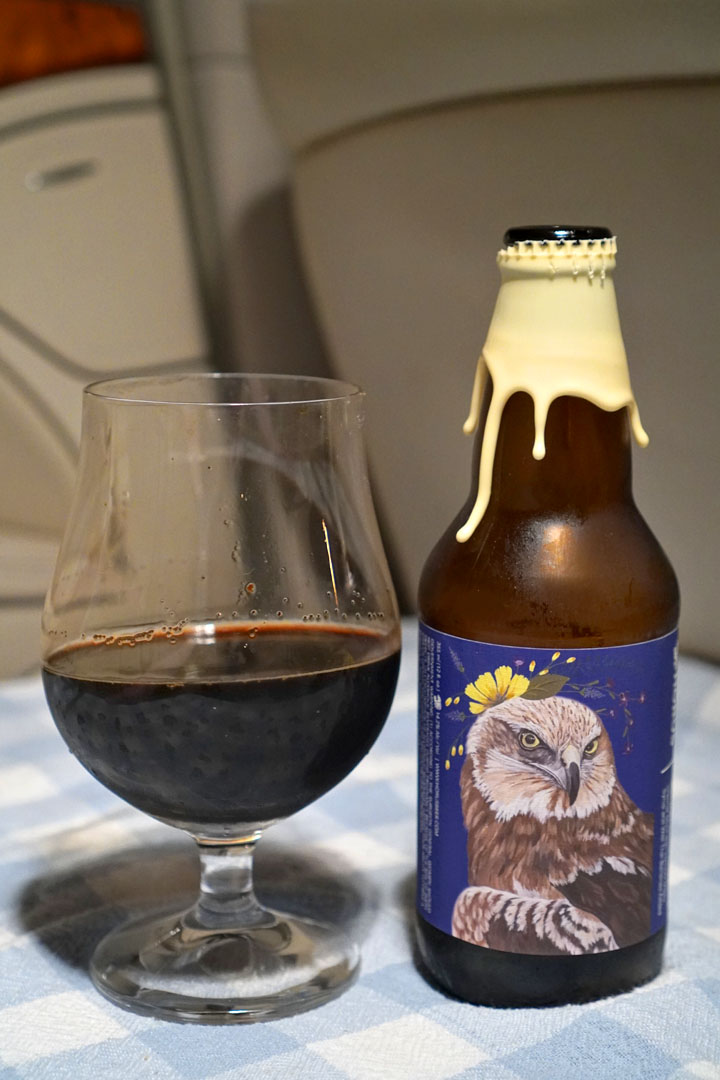 Last up was the
2023 Horus Funnel the Cake
, an imperial stout with Vermont maple syrup and wild Thai bananas, aged in Blanton's barrels, then aged in Weller bourbon barrels. Aromas here recalled sugary maple and vanilla, with the banana peeking through just a tad. Said banana was much more prevalent on the palate, where its unmistakable fruitiness was married with more of that maple and wisps of barrel-driven heat. And if you're wondering why I've been drinking so much Horus as of late, it's because a friend of mine was able to score one of the brewery's coveted "Sky God" memberships, and thus has been supplying me with bottles.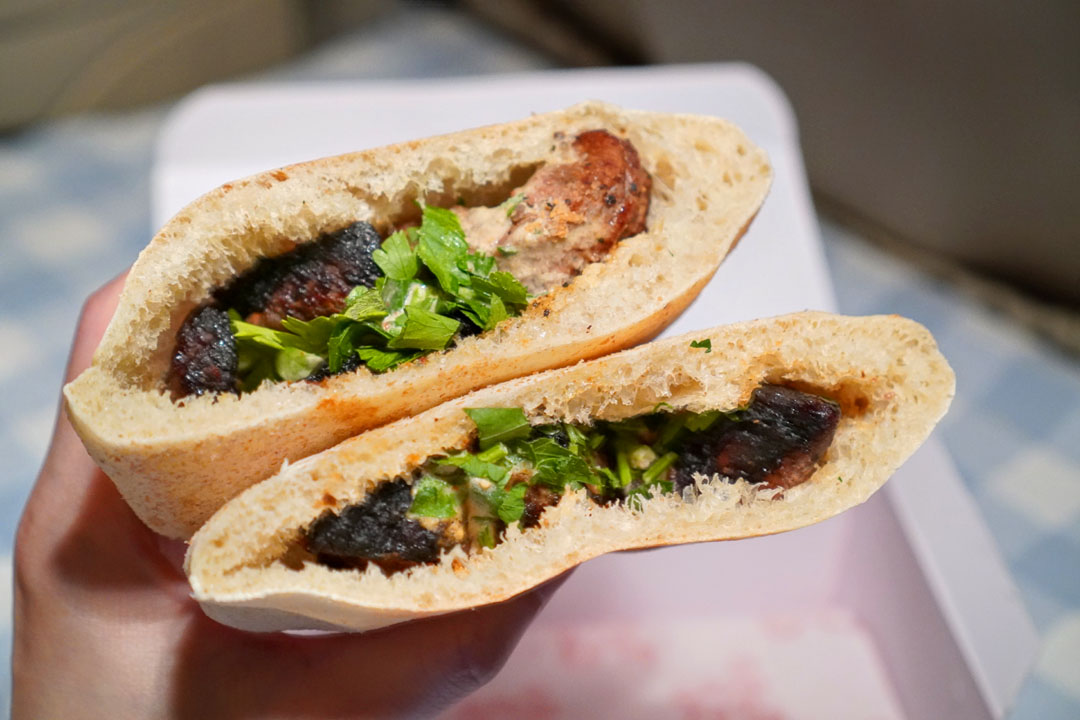 Lamb Kabab [$14.99]
| رغيف كباب
My second sandwich came stuffed with well-spiced, well-seared cuts of lamb kebab, which were very tasty, though not as tender as I'd like. The veggies worked great here for contrast, while the flatbread served its role, too. And again, that tahini was crucial in bringing together all the various elements.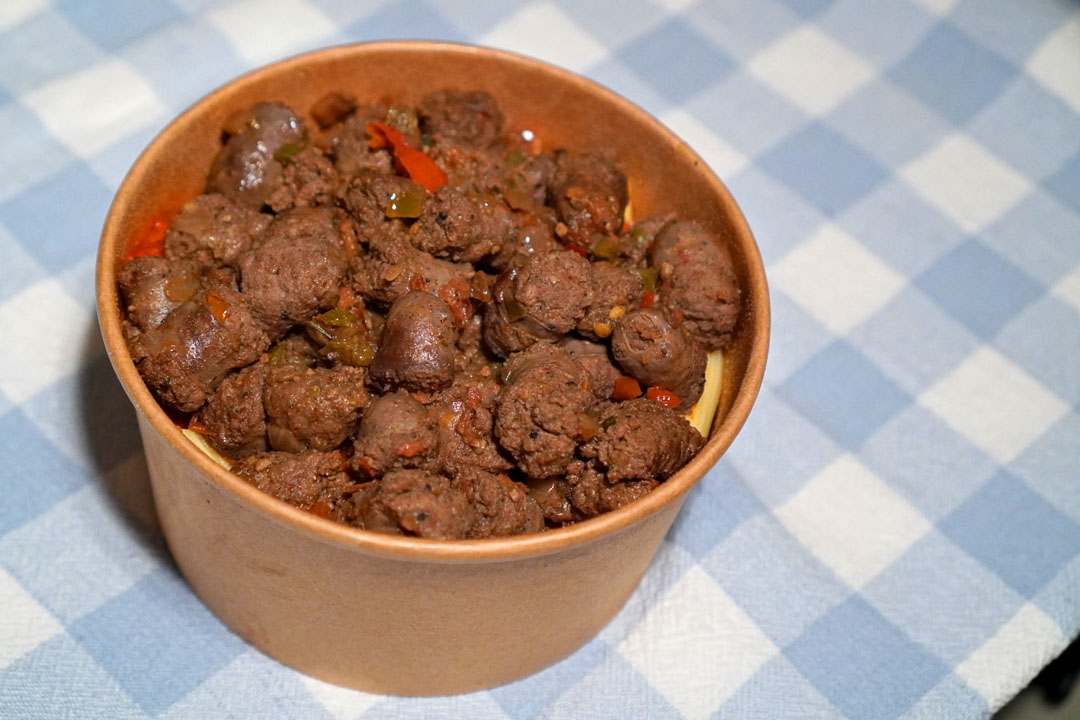 Pasta Red Sauce with Beef Sausage [$15.99]
| مكرونه صوص احمر بالسجق
Given my penchant for tubed meat, this was a must-try. The sausage showed off a familiar, comforting sort of spicing, but could've been juicier. Meanwhile, the pasta was of the penne variety, and was pretty decently textured, while the tomato sauce ate tart and tangy, in classic fashion. Taken all together, this whole combination made a lot of sense, and actually wouldn't seem too out of place at an Italian-American eatery.
It's rare that I get to enjoy Egyptian cuisine, so this was a welcomed change of pace for me. There's indeed some similarity between this food and your more typical Middle Eastern fare, but the cooking definitely has an identity of its own, which was nice to see. Gandy has hopes of expanding Tasa2go to multiple locations, and I do wish him luck in that endeavor, as I wouldn't mind an outpost closer to me.