Per L'Ora (Los Angeles, CA)
Per L'Ora Restaurant at Hotel Per La
649 S Olive St, Los Angeles, CA 90014
213.358.0000
www.hotelperla.com/perlora/
Sun 06/25/2023, 06:40p-09:40p

I remember a few years ago when The
NoMad
opened in Downtown to considerable fanfare. I feel like NoMad never quite lived up to its potential, but I still frequented the place, and was disheartened to read about its pandemic-induced shutter in March 2021. I was of course curious to see what would take its place, and found out last July, when Hotel Per La quietly soft-opened. The property's signature restaurant, Per L'Ora, debuted on September 21st, offering a menu of the "coastal Italian" cuisine that's been all the rage in recent times. Executive Chef duties were initially handled by Courtney Van Dyke, an alumna of various hotels in the LA region. However, she decamped in May, and since then, the kitchen's been run by her former second-in-command, a fellow by the name of Joey, who's now CdC.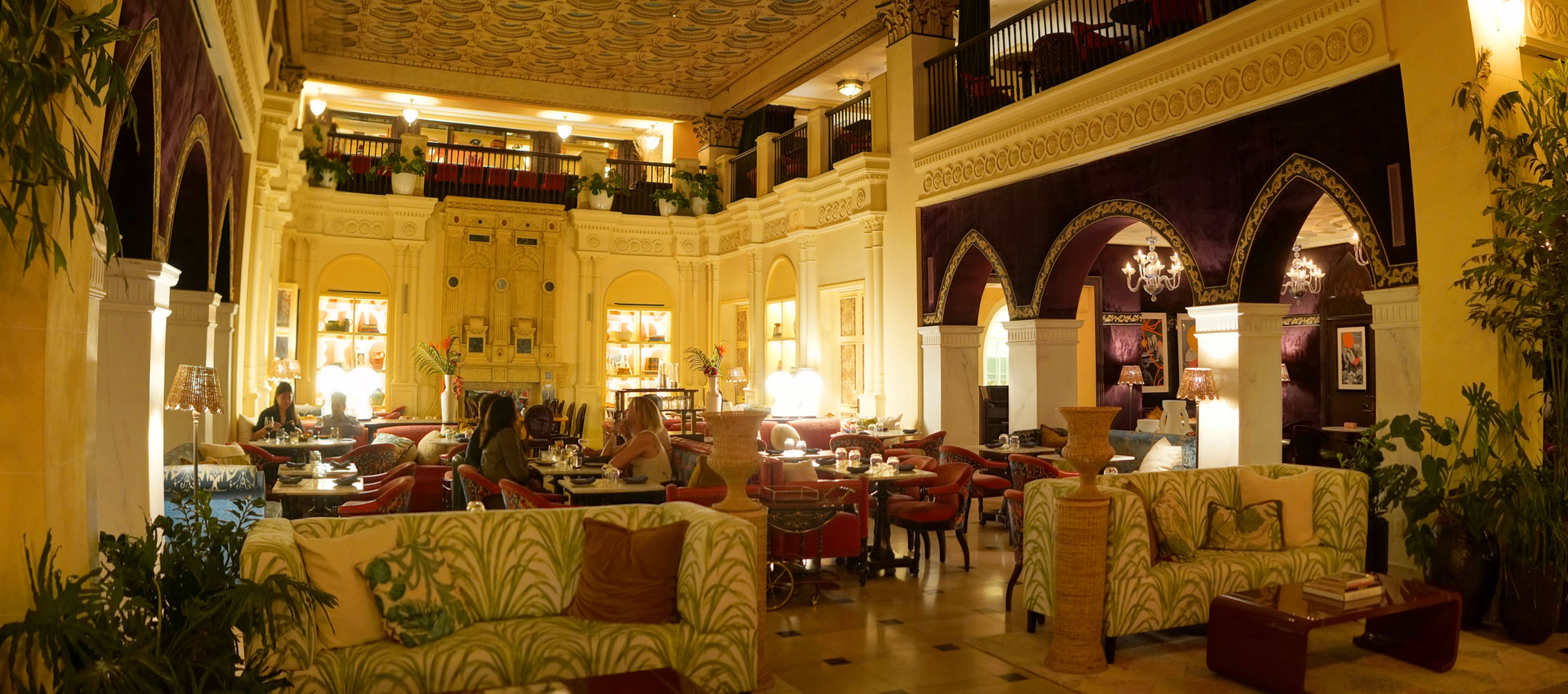 The dining room has been given a bit of a makeover since the NoMad days, but not too much has changed, which is great, since this is one of the more visually-intriguing eating spaces in town.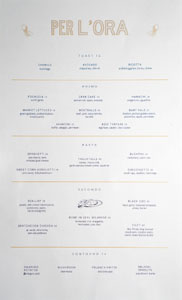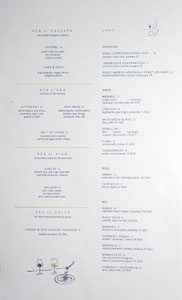 Per L'Ora's menu can be summarized as LA-inflected Italian, which does makes sense. To imbibe, you get some pretty interesting cocktails designed by Coleen Morton, and I believe the wines are the work of Rick Arline (of the short-lived Fellow Traveler as well as
Auburn
). Corkage is $40, limit two. Click for larger versions.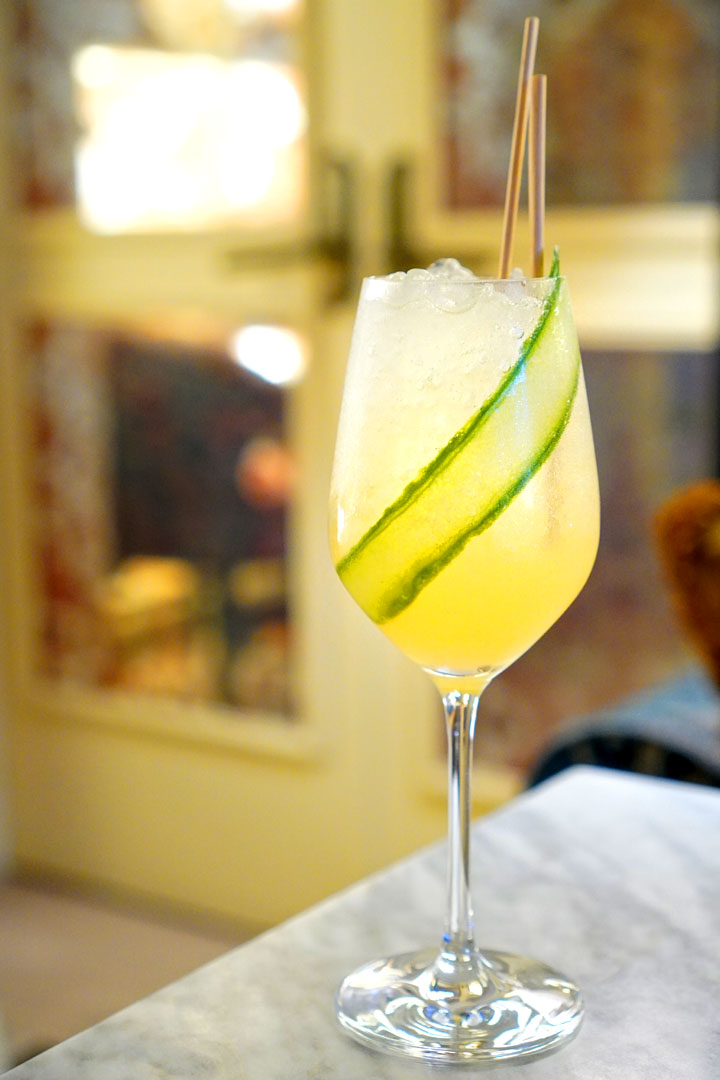 Melano [$18.00]
| titos vodka, melon, sauvignon blanc, fever tree cucumber tonic
We sampled most of the cocktails, and our first was undoubtedly on the quaffable side, displaying loads of sweet, almost candied melon flavors in a fun, refreshing package.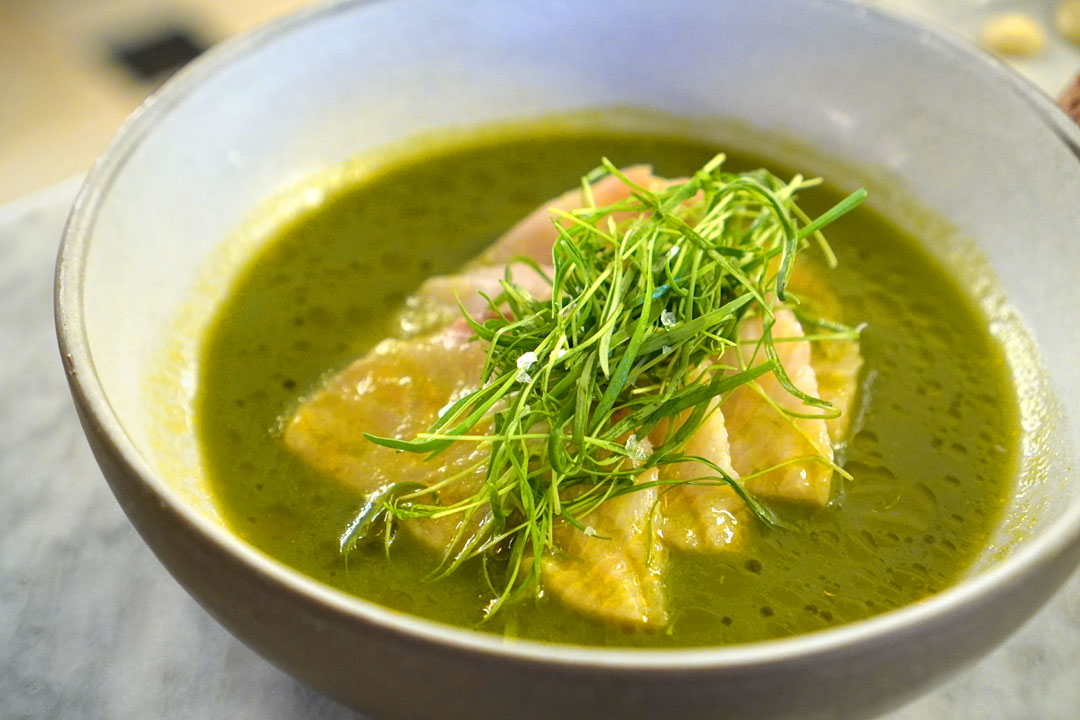 Hamachi [$26.00]
| oregano oil, aguachile
Thick shards of yellowtail showcased the fat and brine that I wanted, but set against a delightfully zesty, subtly spicy aguachile marinade. I eagerly supped up the remaining liquid.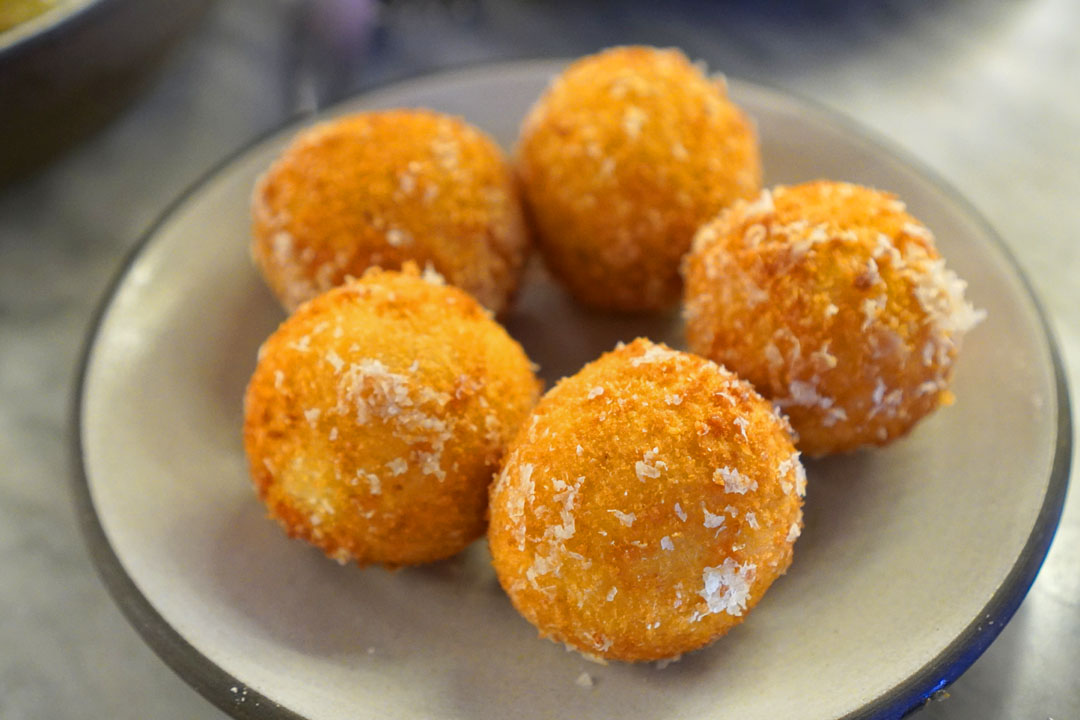 Arancini [$22.00]
| truffle, taleggio, parmesan
Rice balls demonstrated properly crisp breaded exteriors, though their insides weren't as luscious as I was hoping for. Taste-wise, think unabashedly cheesy, with restrained notes of truffle.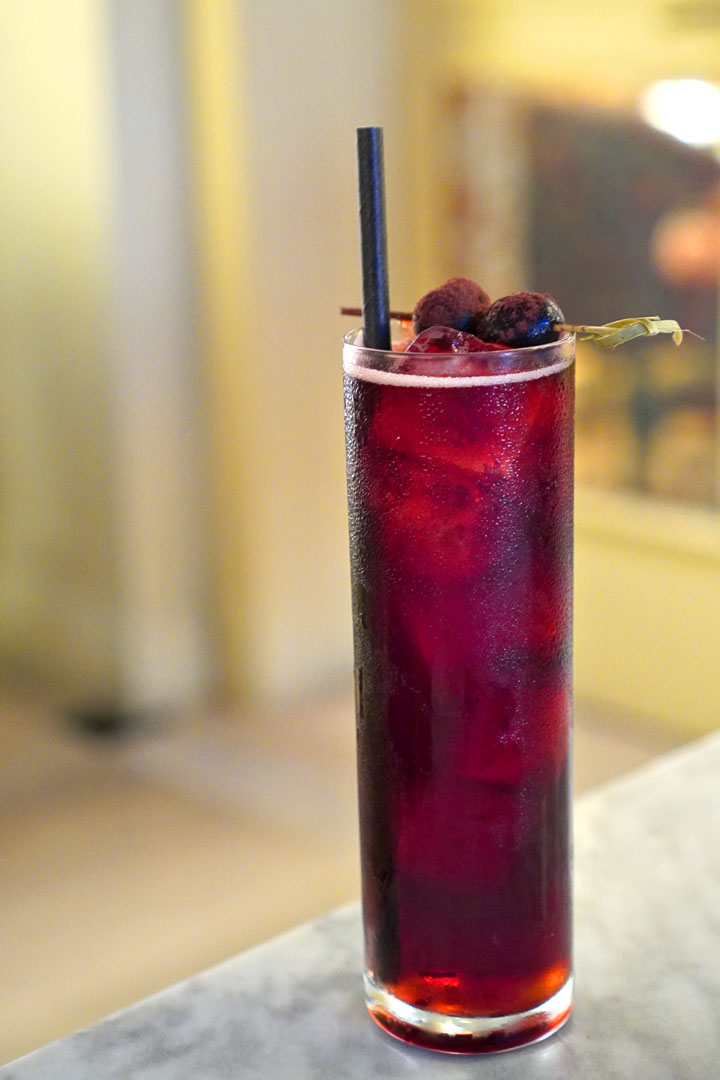 Jubilee [$20.00]
| luxardo sour cherry gin, amaretto, sparkling lambrusco, hibiscus
This ruby-tinted cocktail was aggressively cherried, which I didn't mind at all, and also featured some welcomed floral nuances, while the drink's fizziness kept everything in check.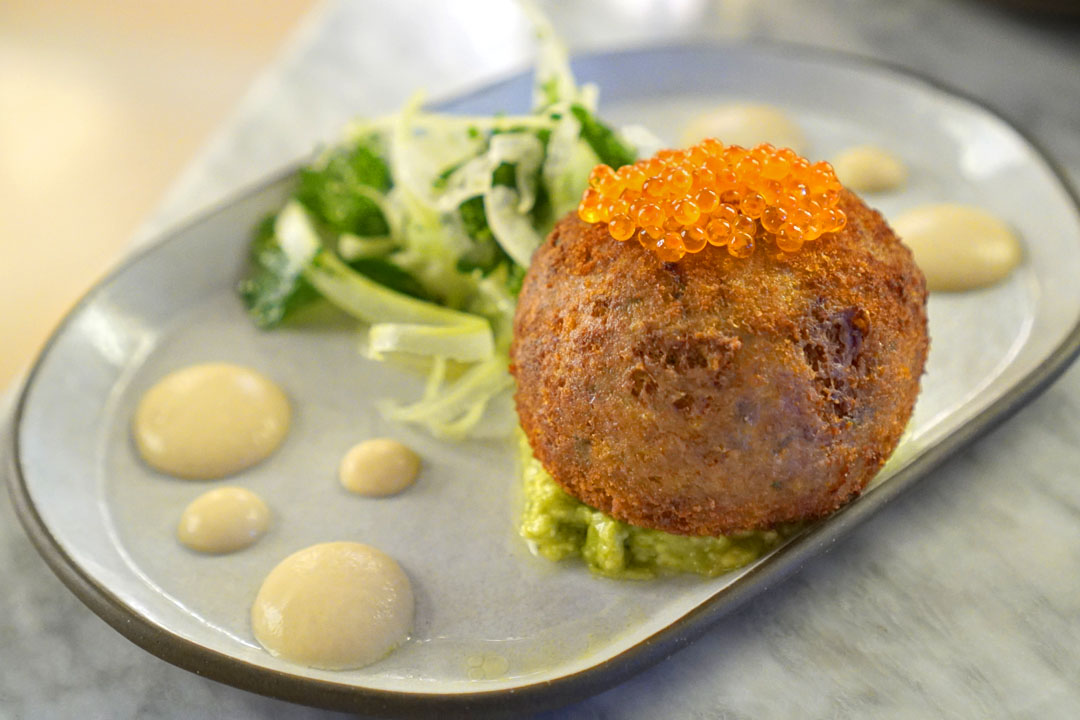 Crab Cake [$34.00]
| salmon roe, apple, avocado
A surprisingly large, spherical crab cake blended the expected sweet salinity with a seasoning that reminded me of something like Old Bay. The dish was pretty assertively flavored, so the brightness of the accompanying salad was key for balance, and I also liked the lushness of the avocado. My main gripe is that the cake had more binder (and thus less actual crab) than I would've liked.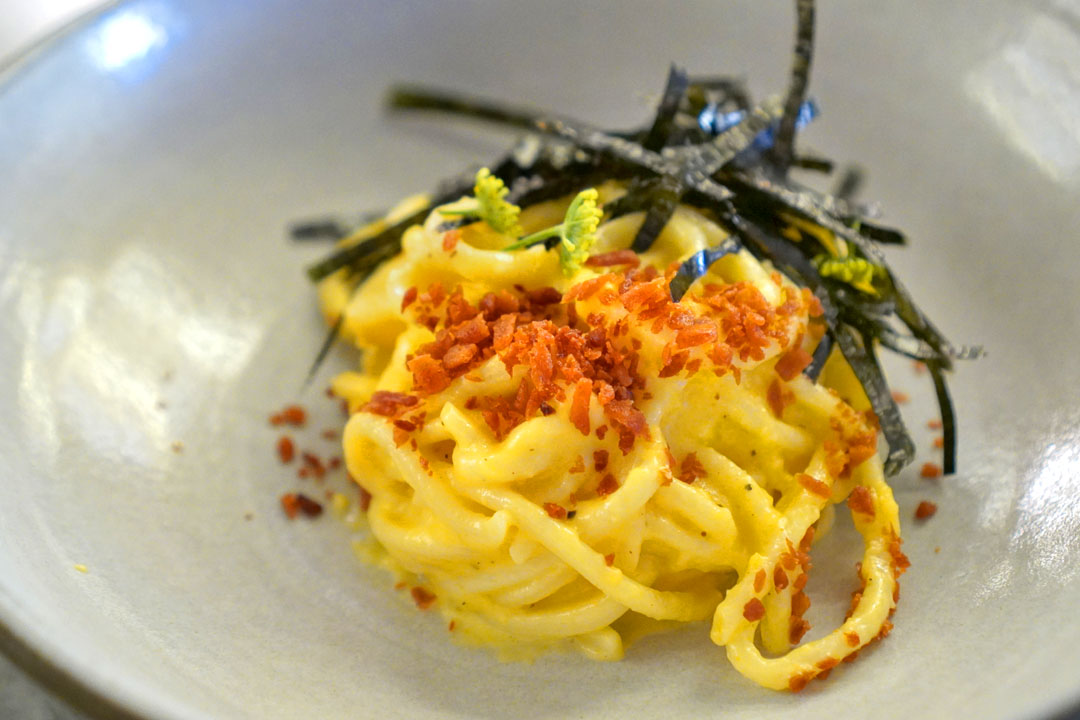 Bucatini [$32.00]
| carbonara, spam, nori
Bucatini arrived well-textured and did deliver with the requisite egg and cheese, and I liked the additional grassiness from the seaweed, too. However, I felt that not enough was done with the Spam, as the canned pork could've been used to greater effect in the pasta.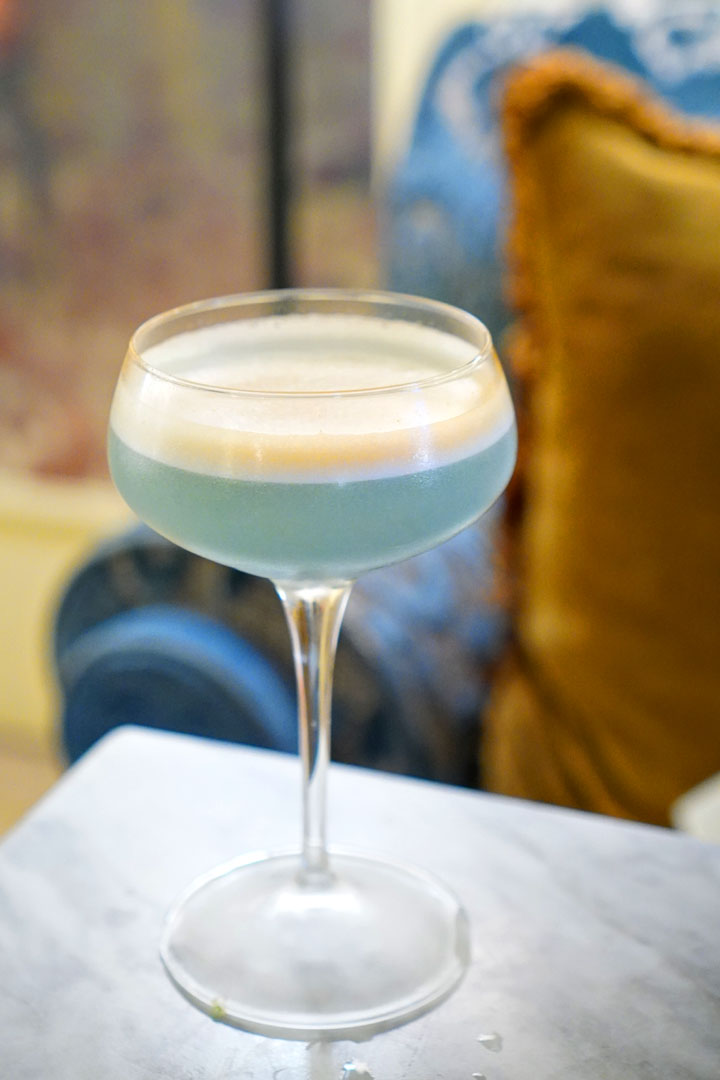 Belt of Venus [$19.00]
| caravedo pisco, violette, vanilla meringue, lemon, bitters
This beguilingly-hued cocktail was seemingly a riff on a pisco sour, and went in a decidedly tangy, floral, prickly direction.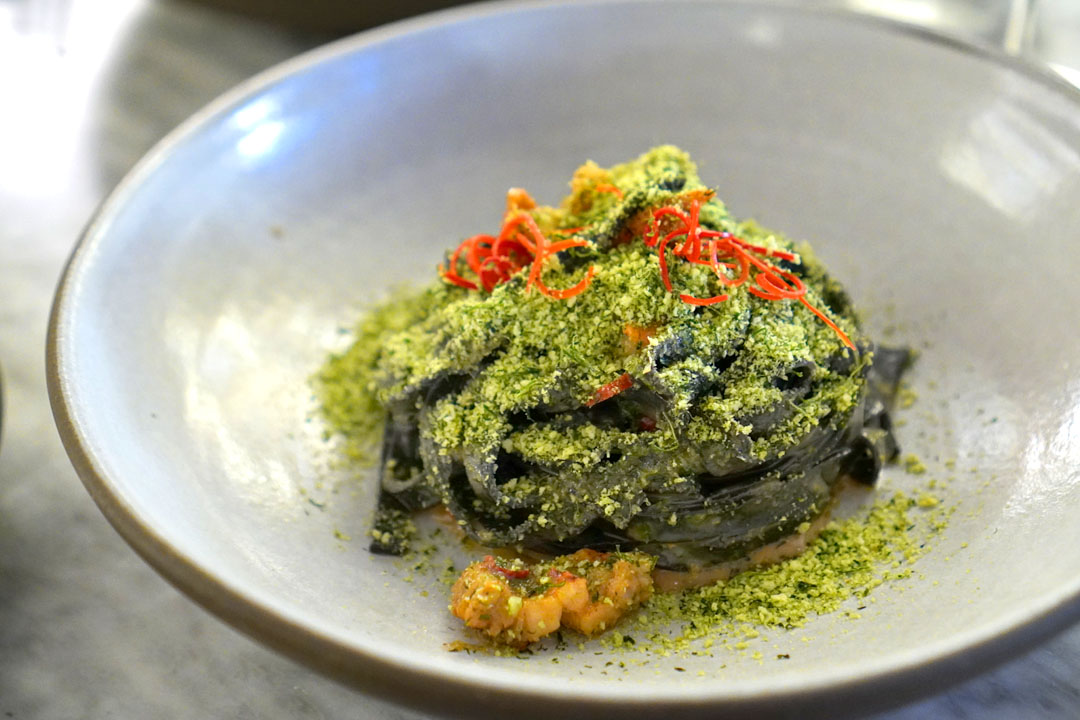 Tagliatelle [$48.00]
| lobster, fresno chili, garlic-parsley breadcrumbs, squid ink
Our next pasta course highlighted tagliatelle, and the ribbons did indeed have a nice bite to 'em. I also enjoyed the hint of heat in the dish, as well as the taste and texture imparted by the breadcrumbs, though unfortunately, the actual lobster was overcooked.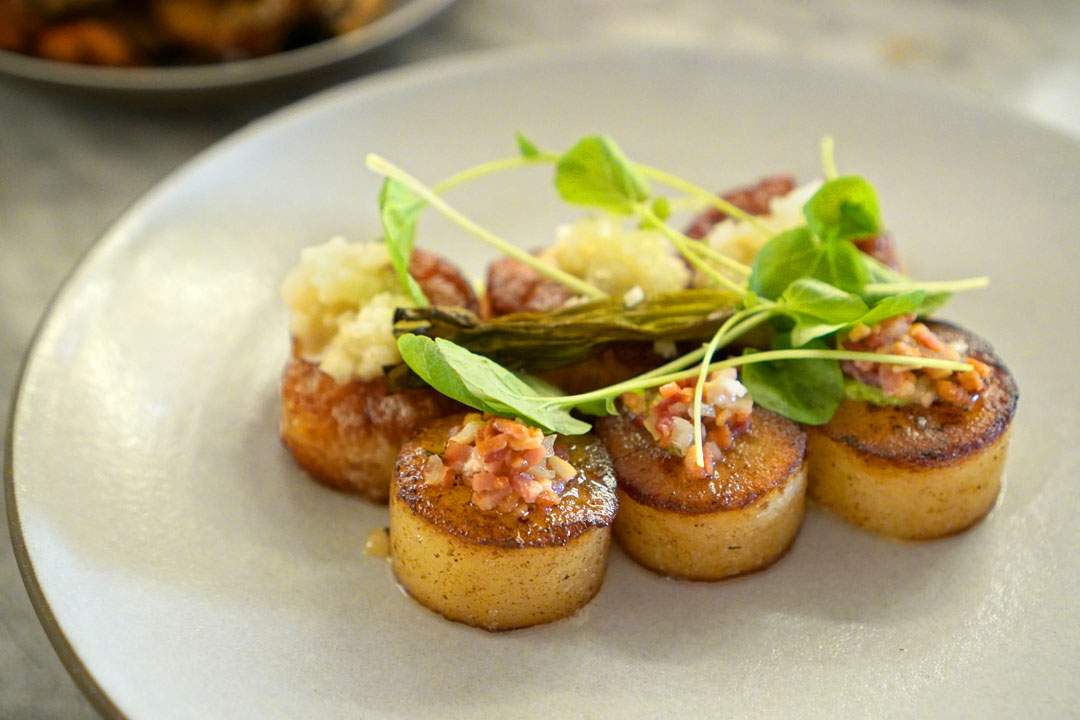 Scallop [$38.00]
| potato, leek creme fraiche puree, watercress, apple, bacon vinaigrette
Scallops arrived tender and briny, and made sense when paired with the greens. However, the potatoes were even better, and really sang when taken with those salty bits of bacon.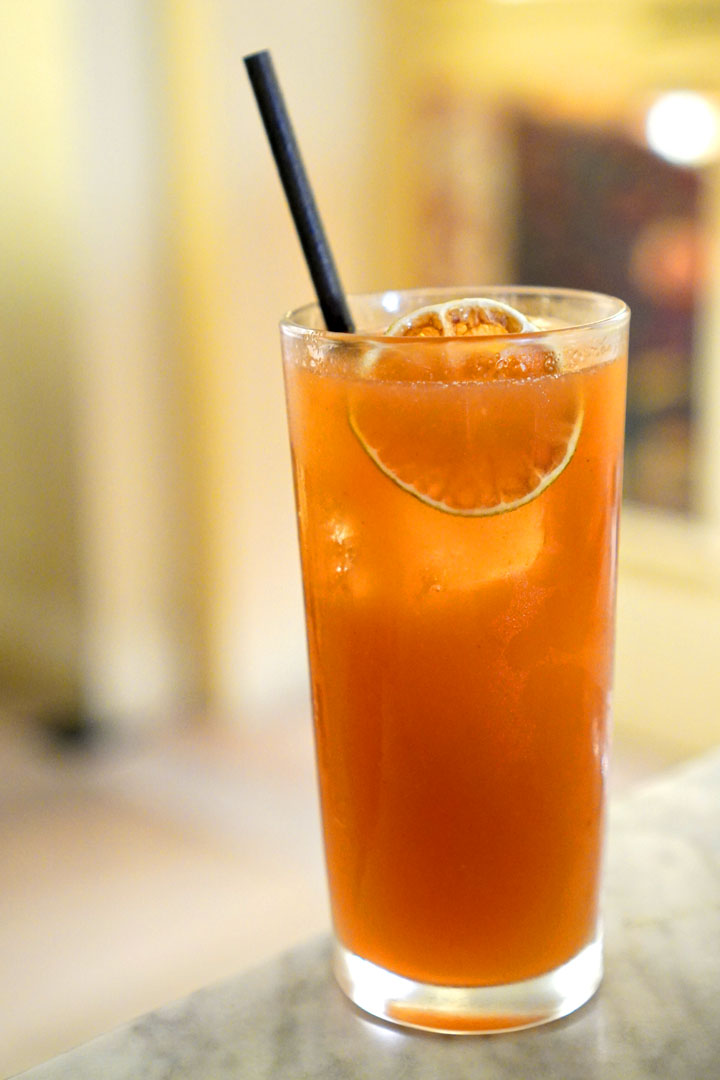 Kitten Kay [$18.00]
| blanco tequila, foro amaro, strawberry, basil, lime, grapefruit soda
Visually, this cocktail could be mistaken for a glass of tea, though taste-wise, it was an altogether different story. I got a healthy dosing of semi-tropical fruit, offset by a backbone of bitterness and flashes of herb, the citrus peeking through just a touch.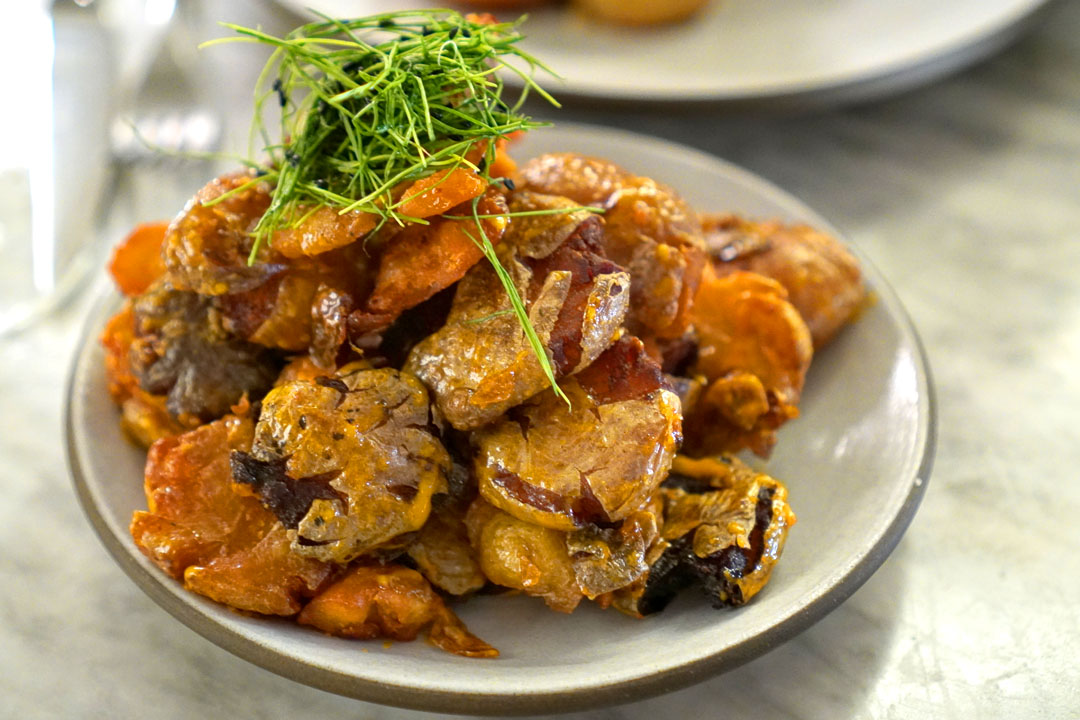 Smashed Potatoes [$14.00]
| gochugaru aioli
Potatoes were hefty, hearty, and indeed quite smooshed, but I really wanted to taste more from the advertised Korean chili powder.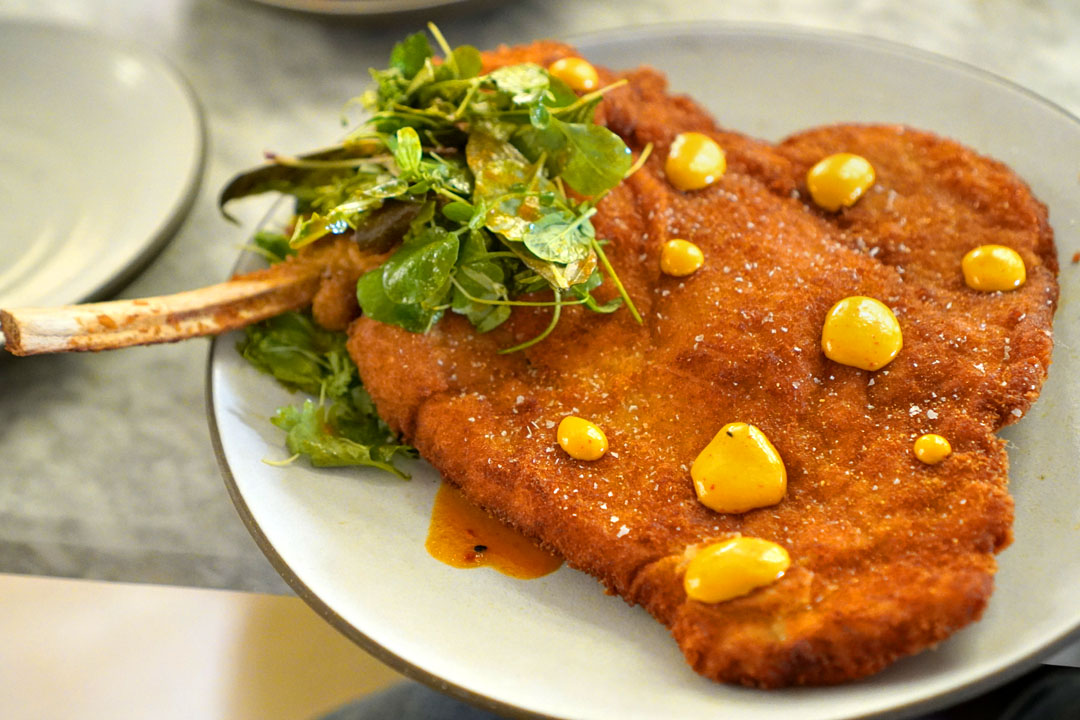 Bone-In Veal Milanese [$65.00]
| fermented chili vinaigrette, herb salad, yuzu dust
The Milanese was actually one of the better versions I've tried, with the meat coming out tender, juicy, and robustly flavored, while the cutlet's breaded exterior showed off a lovely crunch. The fermented chili imparted further depth to the dish, and I got some great contrast from that herb salad, too.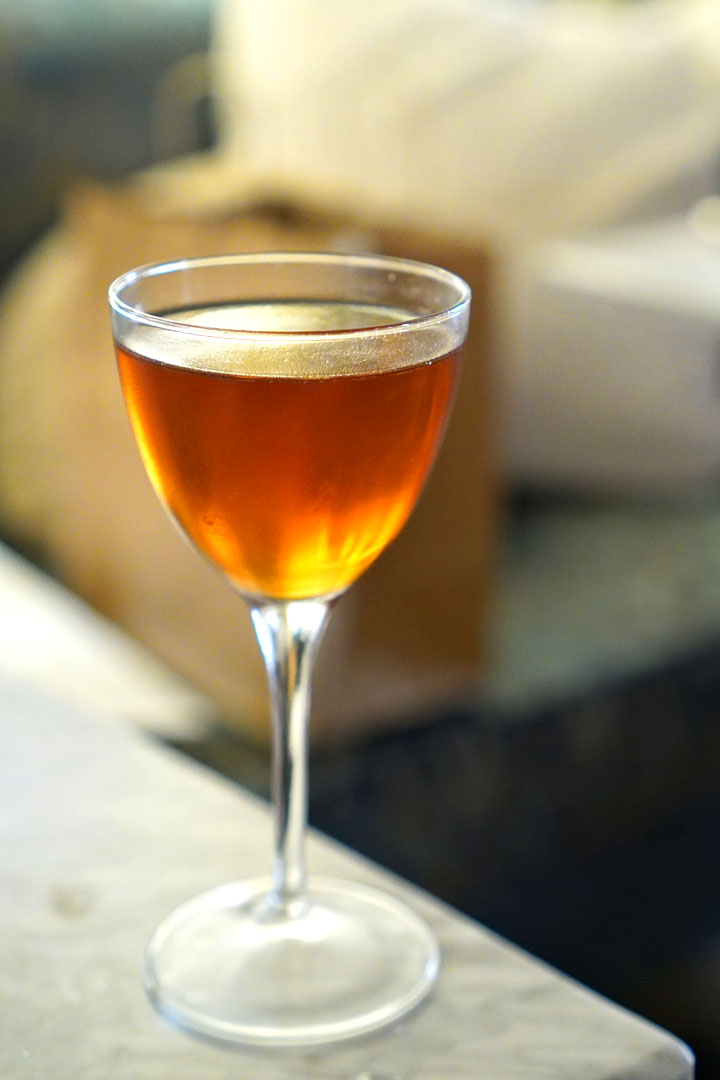 Central [$18.00]
| corbin cash rye, cynar, dry vermouth, sweet vermouth
This cocktail was the booziest of the bunch, and demonstrated loads of bittersweetness alongside caramel-like notes, hits of citrus, and a healthy dosing of vermouth.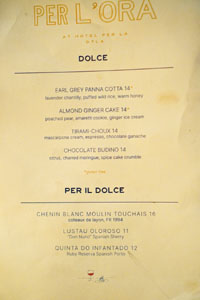 Dessert follows a similarly Italianate theme. Click for a larger version.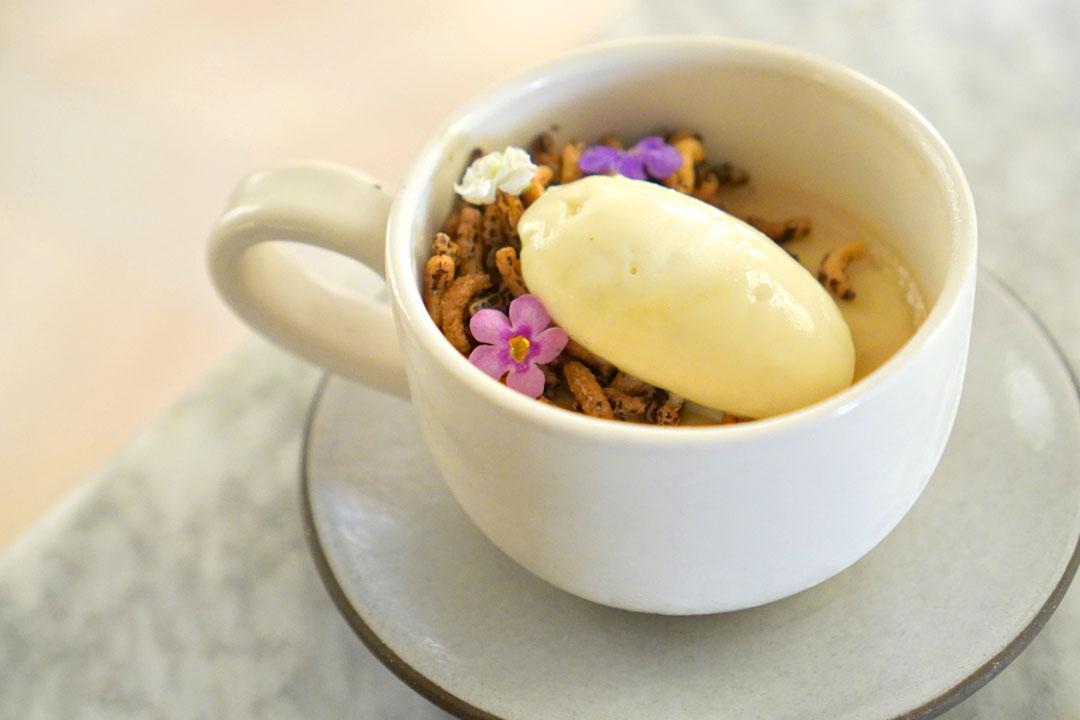 Earl Grey Panna Cotta [$14.00]
| lavender chantilly, puffed wild rice, warm honey
The panna cotta did a pretty commendable job conveying the delightfully floral nature of Earl Grey, and I really appreciated the savory crunch from the toasted rice as well.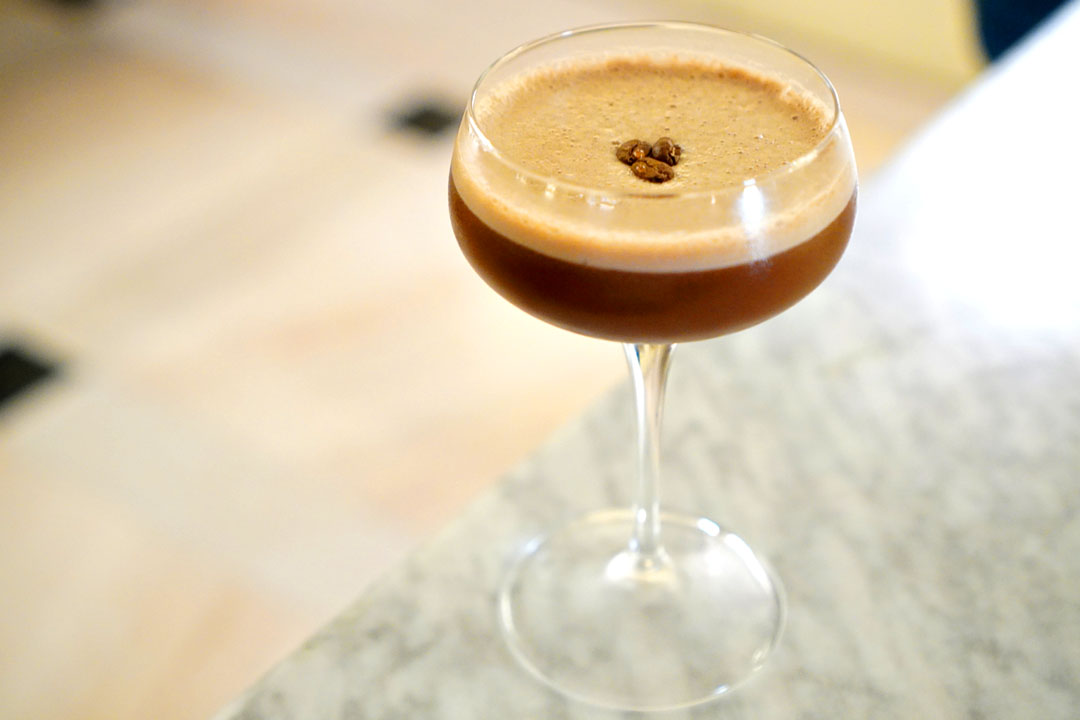 Mocha Espresso Martini [$19.00]
I requested a brandy-based dessert cocktail to end the evening with, and this was what the bar came up with. The drink utilized Pierre Ferrand Ambre cognac, and really tasted of coffee and cigarettes, but in a good way. In fact, this was probably better than most espresso martinis I've had.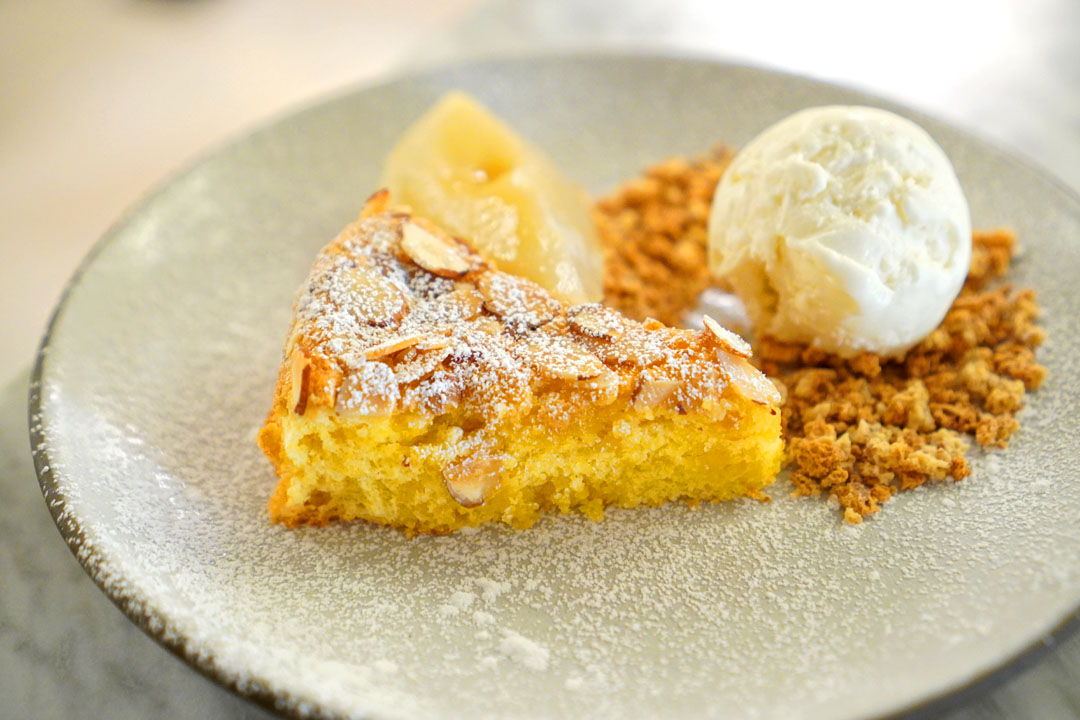 Almond Ginger Cake [$14.00]
| poached pear, amaretti cookie, ginger ice cream
Last up was this cake, which was spot-on texturally, and not shy about the almond, either. It paired beautifully with the ginger ice cream, but I wasn't as keen on the pear, as it had this astringent, amaretto-like quality to it that clashed with the rest of the dish.
I was certainly bummed when NoMad closed, so I'm really glad to see this space back in business again. Our food tonight ended up being somewhat uneven, perhaps due to the aforementioned shake-up in the kitchen, as the team might still be trying to find its footing. It was still a generally enjoyable experience though, and I had no misgivings with the service, either. There could be some potential here, so I'm a bit curious to see how this place evolves.