Fishing with Dynamite (Manhattan Beach, CA) [2]
Fishing with Dynamite Restaurant
1148 Manhattan Ave, Manhattan Beach, CA 90266
310.893.6299
www.eatfwd.com
Sat 06/10/2023, 04:05p-05:30p
I recently attended a concert at SoFi Stadium, and was thus looking for a place in the vicinity to dine at beforehand. After considering a few options, I settled on David LeFevre's
Fishing with Dynamite
, which opened back in 2013 and has since established itself as one of the essential seafood spots in the Los Angeles region. It'd been a while since I last visited, so I was certainly looking forward to my meal. Running the kitchen these days are CdC Alice Mai (
Superba Food + Bread
, Tender Greens,
The Bazaar
,
Waterloo & City
) and Sous Chef Erik Ackley (Tartine Bakery, The Breslin).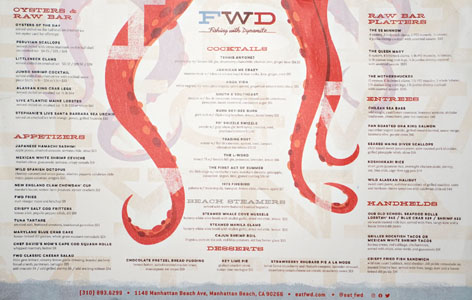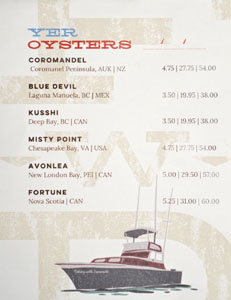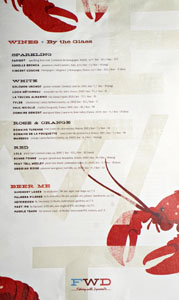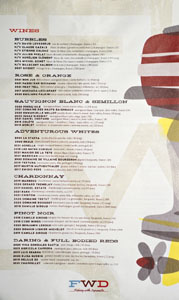 Here we see the menu, which features FwD classics alongside newer creations, while drink-wise, you get generally seafood-appropriate wines, a few beers, and some fairly interesting cocktails. Click for larger versions.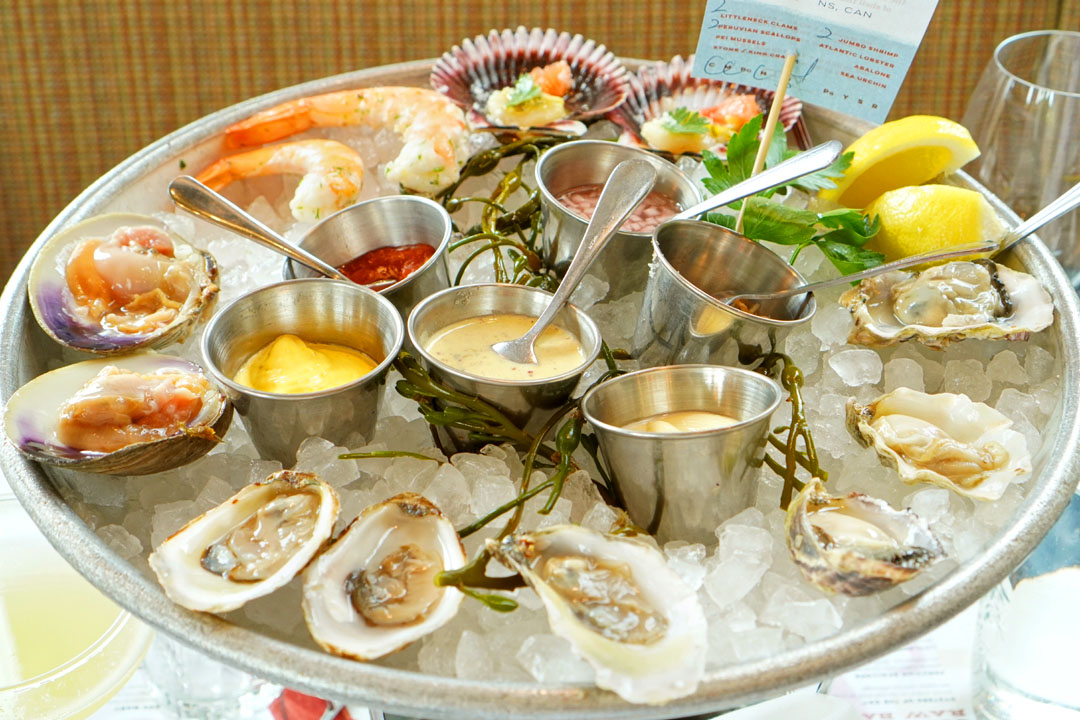 Oysters of the Day - Half Dozen Sampler [$26.00]
| served chilled on the half shell on crushed ice
Peruvian Scallops [$4.25/each]
| served chilled with citrus marinade on the half shell on crushed ice
Littleneck Clams [$3.50/each]
| served chilled on crushed ice
Jumbo Shrimp Cocktail [$3.25/each]
| served chilled on crushed ice with cocktail sauce
Given where we were, it absolutely made sense to start with a platter of raw bar selections:
Coromandel (Coromandel Peninsula, AUK, NZ) – Meaty to the bite, the oyster showed off a forceful, classic brine that lingered long.
Blue Devil (Laguna Manuela, BC, MEX) – Creamier in consistency, this one was milder overall, but boasted a growing sensation of umami.
Kusshi (Deep Bay, BC, CAN) – Soft, sweet, and easy to eat, just like you'd expect from a Kusshi.
Misty Point (Chesapeake Bay, VA, USA) – Crisp on the palate, with sweetness and salinity in superb balance.
Avonlea (New London Bay, PEI, CAN) – This was firmer in texture, while its sweet, oceany qualities were strongly conveyed, but always in harmony. My fav.
Fortune (Nova Scotia, CAN) – Easily the sweetest of the bunch, and also quite supple in terms of mouthfeel.
Peruvian Scallops – Soft and sweet, with additional allure courtesy of the citrus.
Littleneck Clams – Firm and "snappy," the clams tasted of the ocean more than anything else here.
Jumbo Shrimp Cocktail – The shrimp were spot-on texturally, while their clean, delicate flavors matched up swimmingly with the mustard.
Condiments included that aforementioned mustard (my favorite of the bunch), tangy remoulade, creamy mayo, a relatively mild serving of grated horseradish, a rather acidic mignonette, and a sweet-tart cocktail sauce.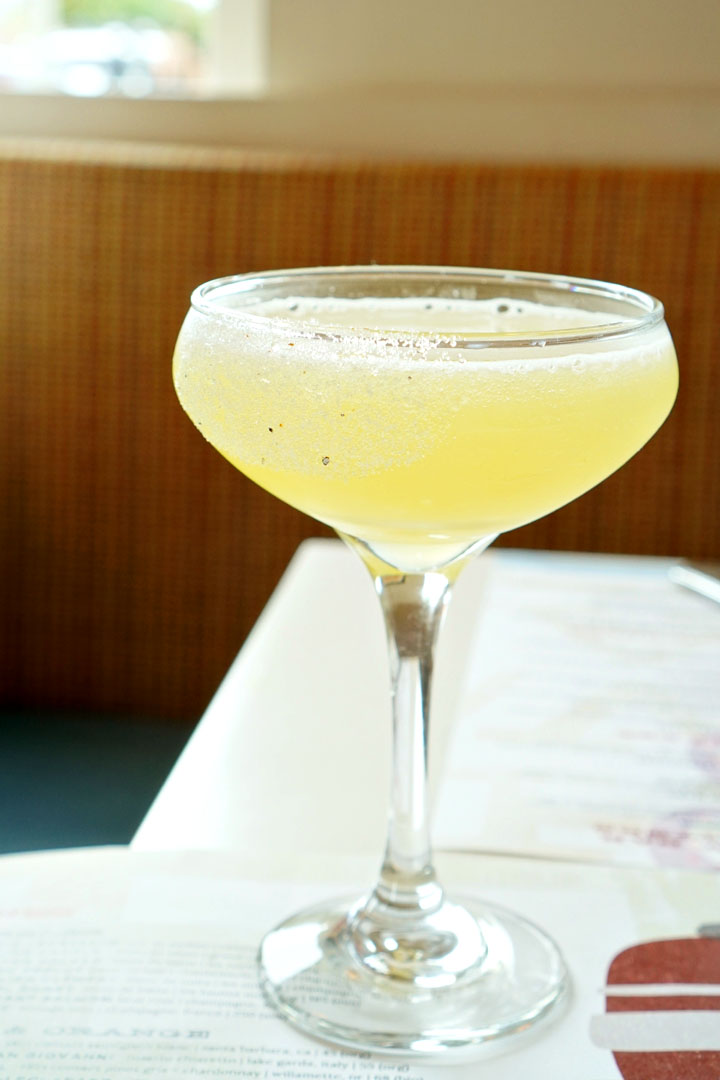 South x Southeast [$15.00]
| daiquiri w/ flor de cana rum, lemongrass infused cocchi americano, pineapple, sweet neem leaf, cardamom sugar
A variation on a daiquiri, our first cocktail went in a fresh, light direction, its complementary sweet and bitter notes undergirded by a welcomed complexity from the curry leaf. Nice sweet-n-spicy accent from the rim, too.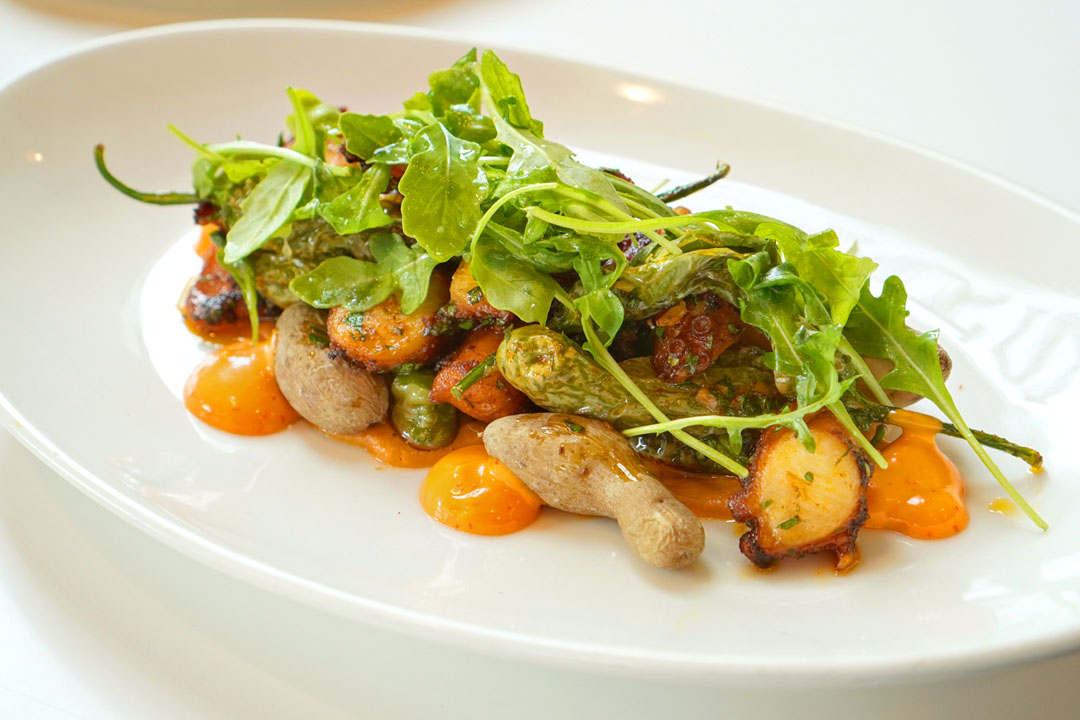 Wild Spanish Octopus [$32.00]
| chorizo-caramelized onion puree, shishito peppers, calabrian chile mayo, papas canarias, arugula
I couldn't resist ordering the octo, of course, and fortunately it came out as tender and robustly flavored as I was hoping for. The retrained saltiness of those Canary Island-style potatoes worked for contrast, as did the zing of shishitos, and I liked how the mayo helped tie everything together.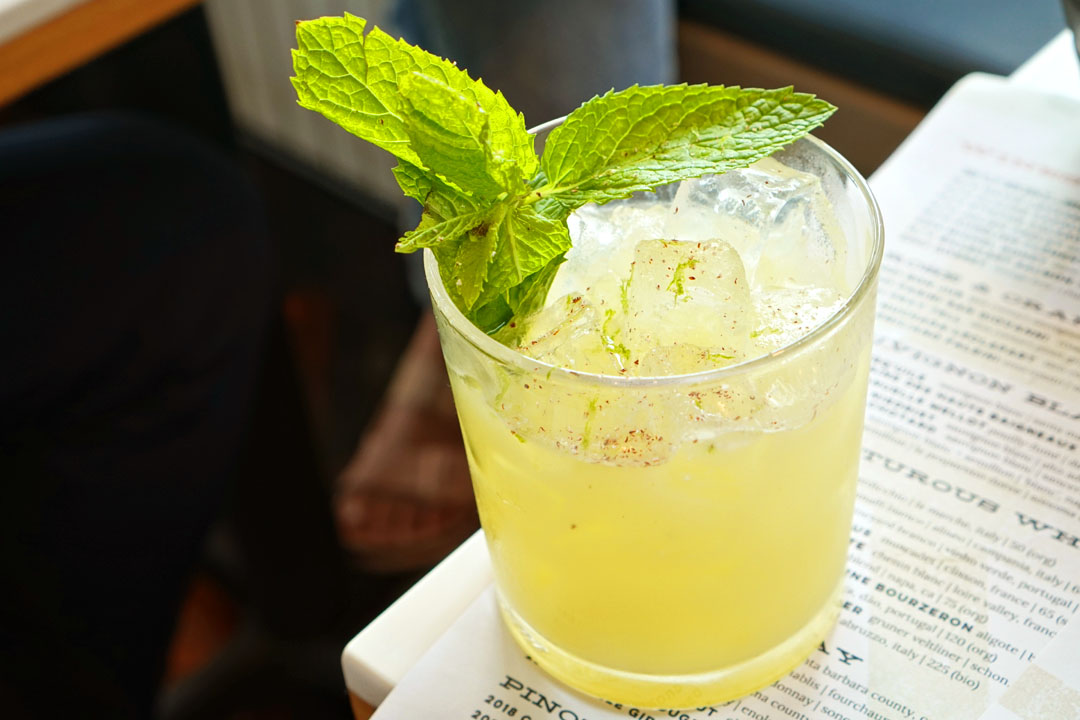 The First Act of Summer [$16.50]
| the fifth stage w/ centerba y toro, matahari absinthe, pineapple, cucumber, orgeat, lime, grated nutmeg
This was undoubtedly the most beguiling cocktail of the bunch. I found it generally funky and herbaceous, with a vaguely Asian-y vibe that seriously made me recall my childhood visits to 99 Ranch Market.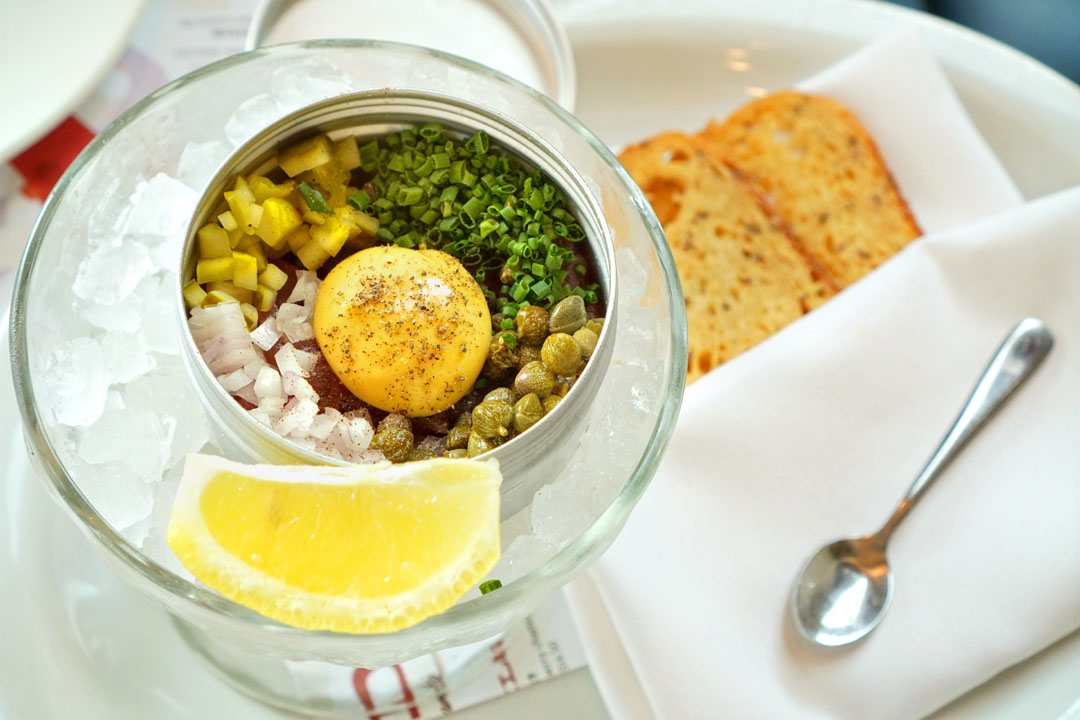 Tuna Tartare [$23.00]
| smoked aioli, buttered croutons, traditional garnishes
A tuna tartare fit the bill nicely, the clean, lean cuts of fish playing well with the piquant, pickle-y bits, all while the aioli served as an integrating force. Great crunch from the toasty bread, too.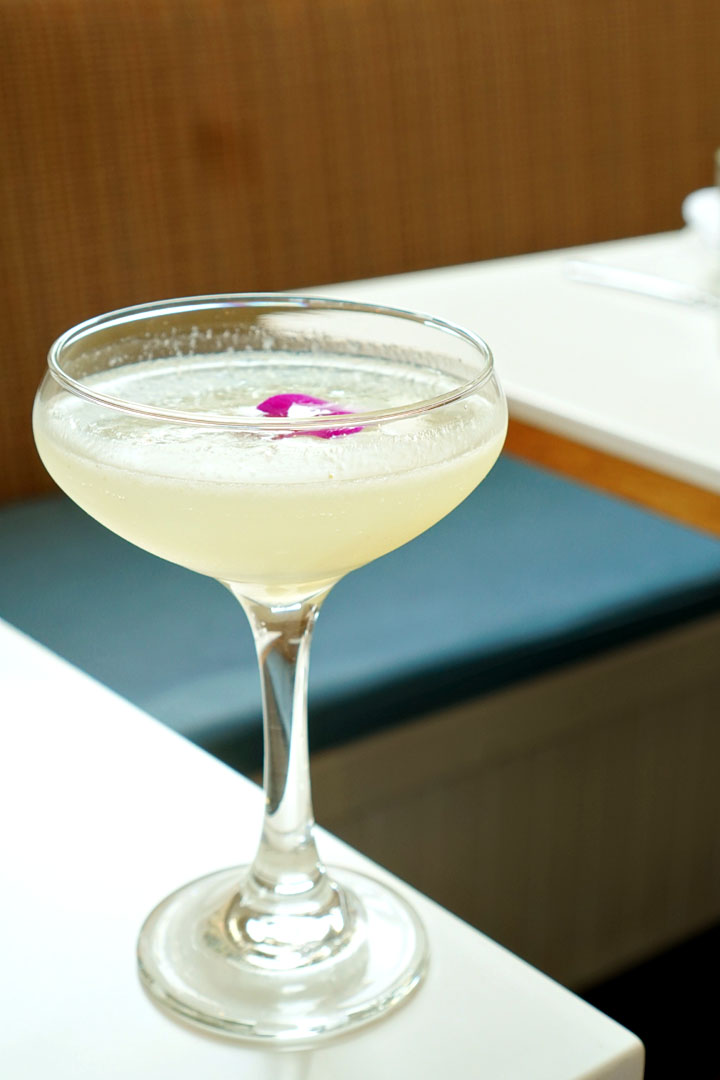 The L-Word [$16.00]
| french 75 w/ london hill gin, prosecco, lavender, lemon
Fizzy, fruity, and floral, this one just might've been the easiest-drinking cocktail of the afternoon.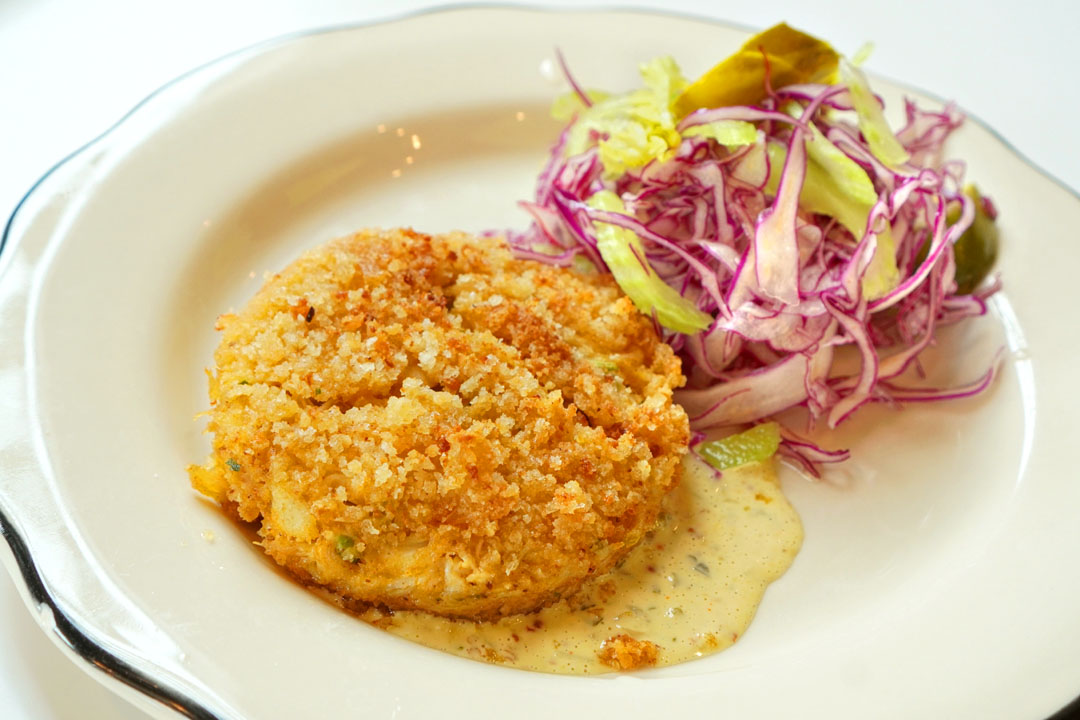 Maryland Blue Crab Cake [$24.00]
| house-brined dill pickles, whole grain mustard remoulade
The crab cake didn't go overboard with binder, thankfully, though it had a stronger butteriness than I was expecting. Bread crumbs provided some textural variation, and I enjoyed the acidity from that salad on the side.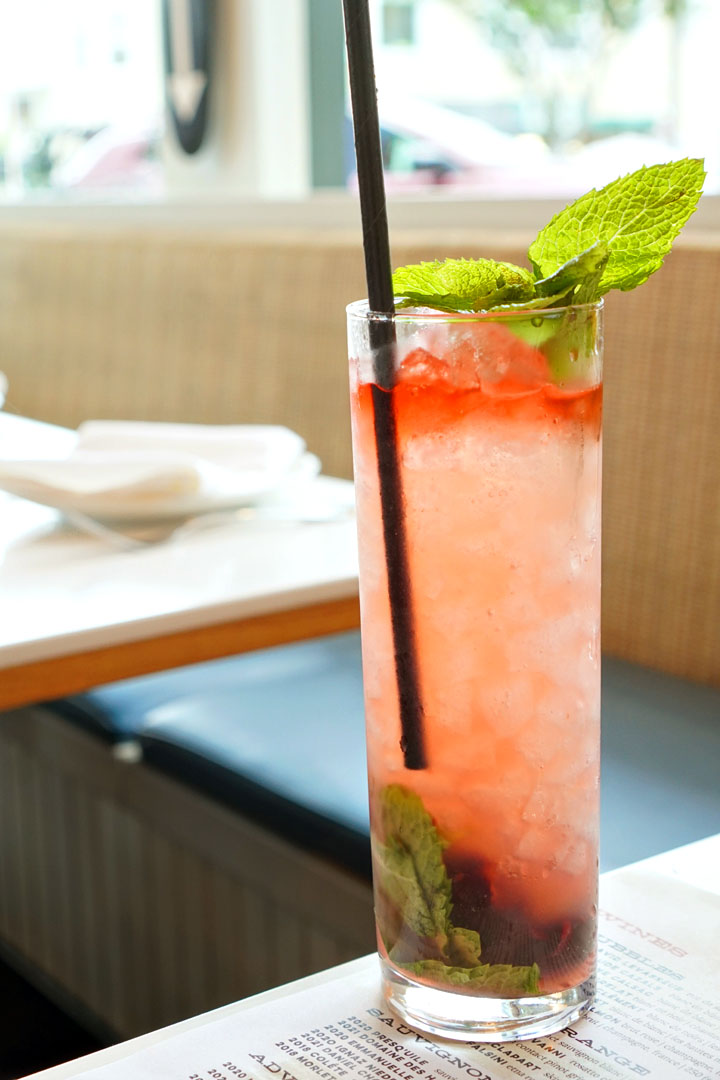 Fo' Shizzle Swizzle [$15.50]
| swizzle w/ gray whale gin, herb syrup, cherries, mint, peychaud's bitters
Our lone long cocktail featured deep cherry flavors offset by the drink's generally, light, bright, minty disposition.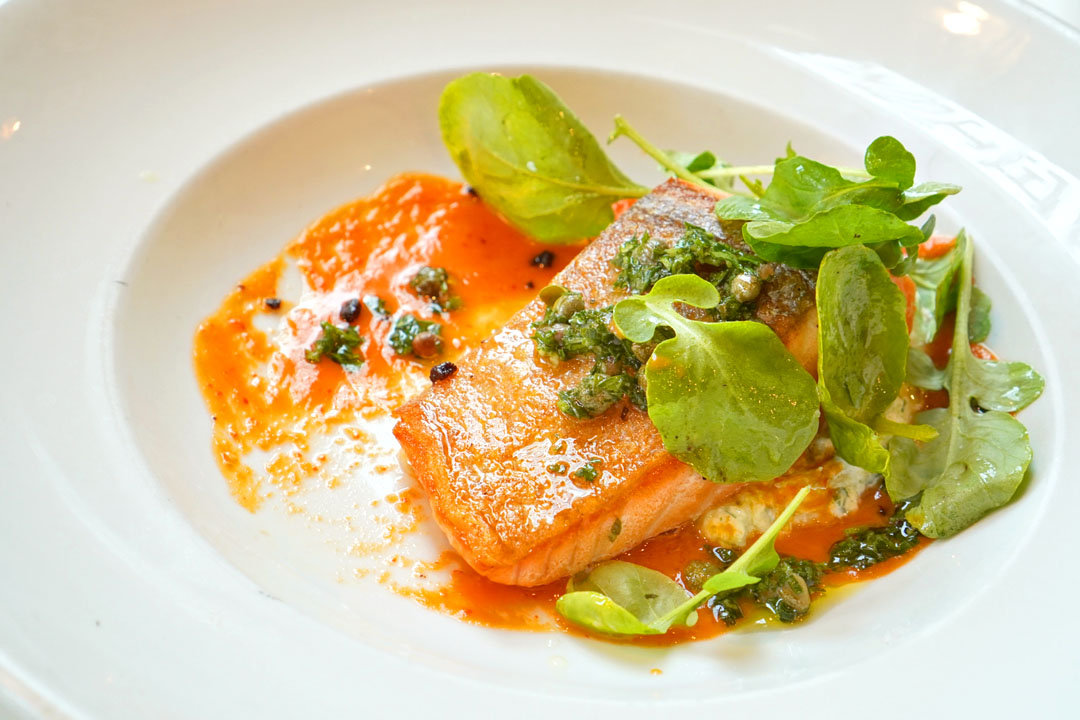 Pan Roasted Ora King Salmon [$42.00]
| cucumber yogurt tzatziki, grilled tomato sambal, sauce vierge, kalamata olive, purple cress
Salmon came out properly rare, with a super crispy skin to boot. The combo of sauce vierge and sambal worked for me, as did the cool, cucumber-y character of the tzatziki. My gripe here was that I would've liked some more aggressive seasoning on the actual fish.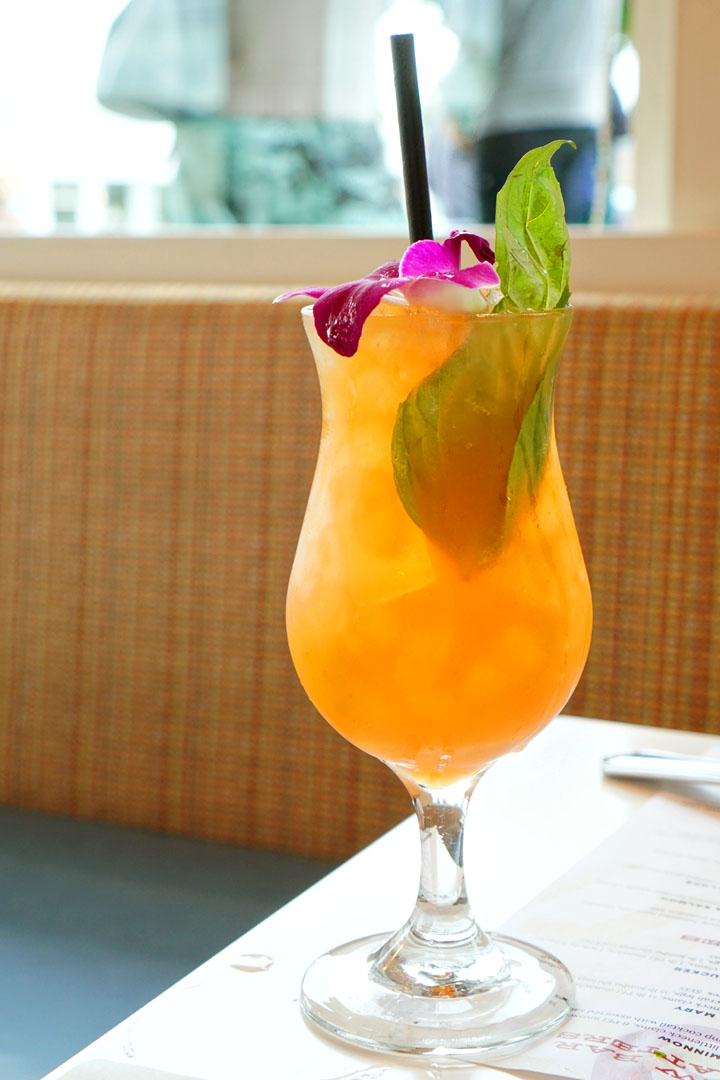 Trading Post [$15.50]
| mai tai w/ flor de cana rum, apricot, basil, campari, elemakule tiki bitters
This riff on a tiki cocktail staple combined a healthy dosing of tropical fruits and warm spices with a layer of astringency that kept things in check.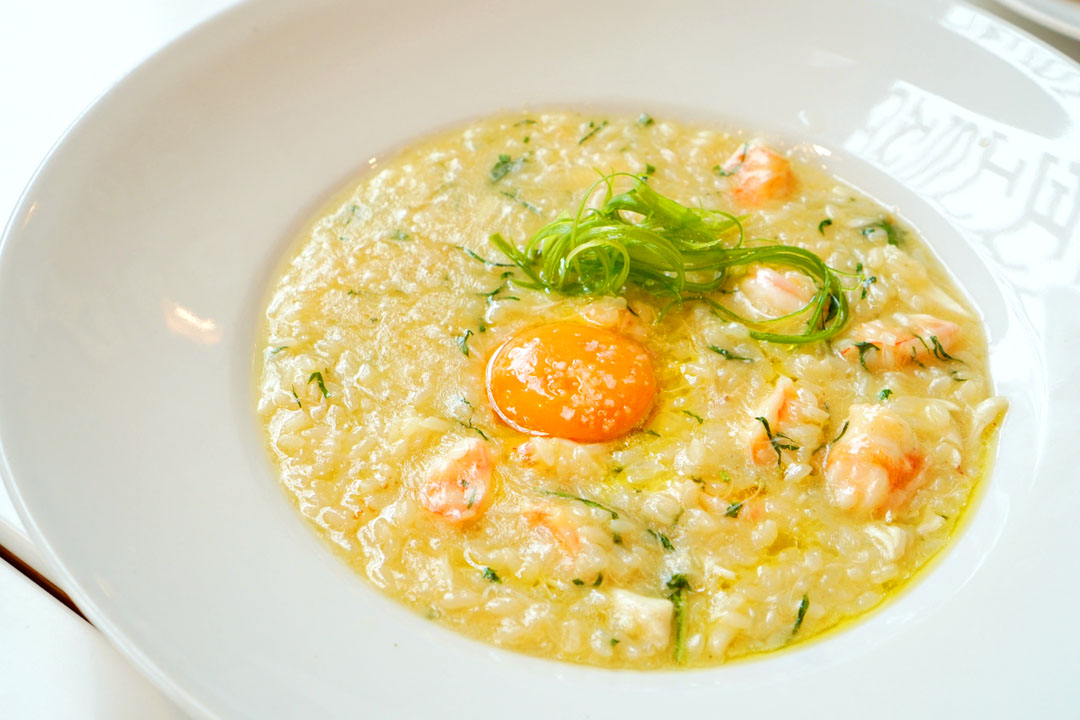 Koshihikari Rice [$39.00]
| short grain japanese rice, overnight chicken dashi, shrimp, uni, blue crab, cage-free egg yolk
I'm a sucker for a good porridge, so it shouldn't be surprising that this ended up as my favorite dish of the day. I loved the back-and-forth between the sweet-briny seafood and the depth of the dashi, while that lush, savory egg served as the perfect finishing touch. I was also a fan of the rice's consistency, while the shrimp provided some contrast in texture.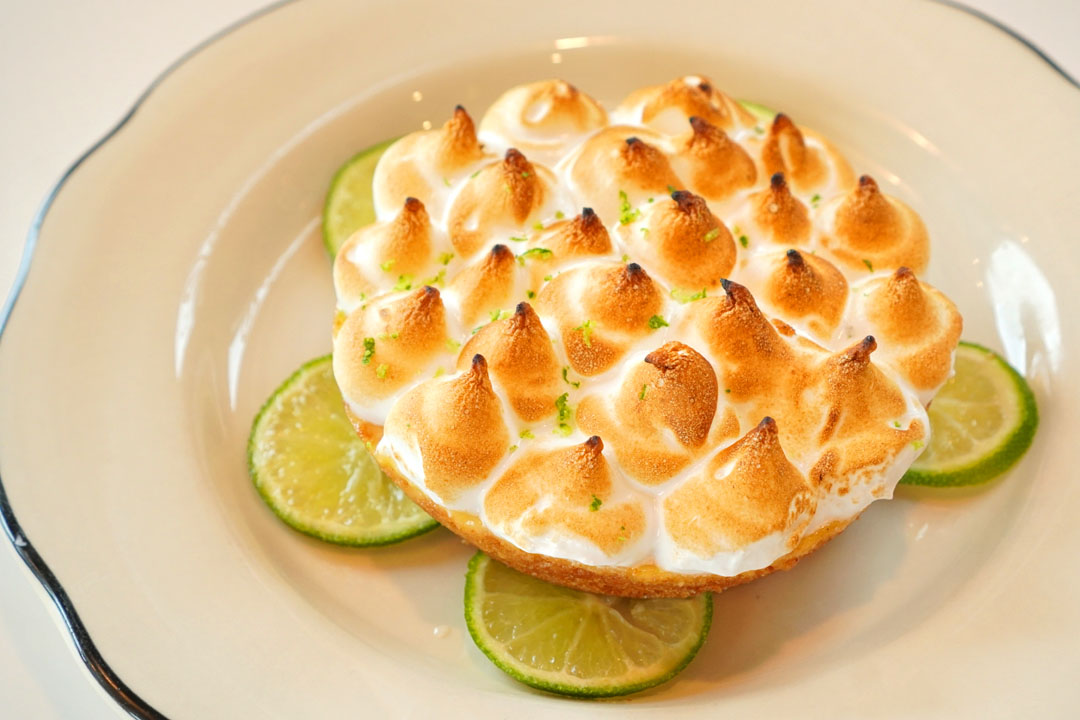 Key Lime Pie [$12.00]
| graham cracker crust, italian lime meringue
Dessert ended up being on the house, and also ended up being one of the best key lime pies I've had. The key was its spot-on balance between the sourness of the lime and the combo of meringue and crumbly crust. Everything just came together like clockwork.
As expected, Fishing with Dynamite served as the reliable seafood spot that it is, and I suppose it's no wonder that the place is a staple of the South Bay dining scene. Service, meanwhile, was quite great except for the fact that our white shrimp ceviche was seemingly forgotten about, but despite that misstep, I'm pretty sure I'll be back here.
---
Our meal at FwD was actually cut short on account of the restaurant having a private party buy-out coming in at 5:30pm (hence our dessert being comped). As a result, we moseyed on over to
MB Post
next door, which is of course another David LeFevre property.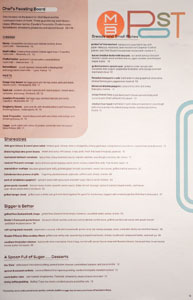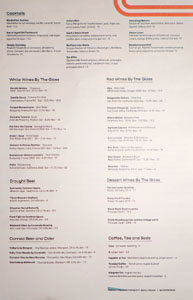 The menu here has certainly stayed true to form over the past 12 years. Click for larger versions.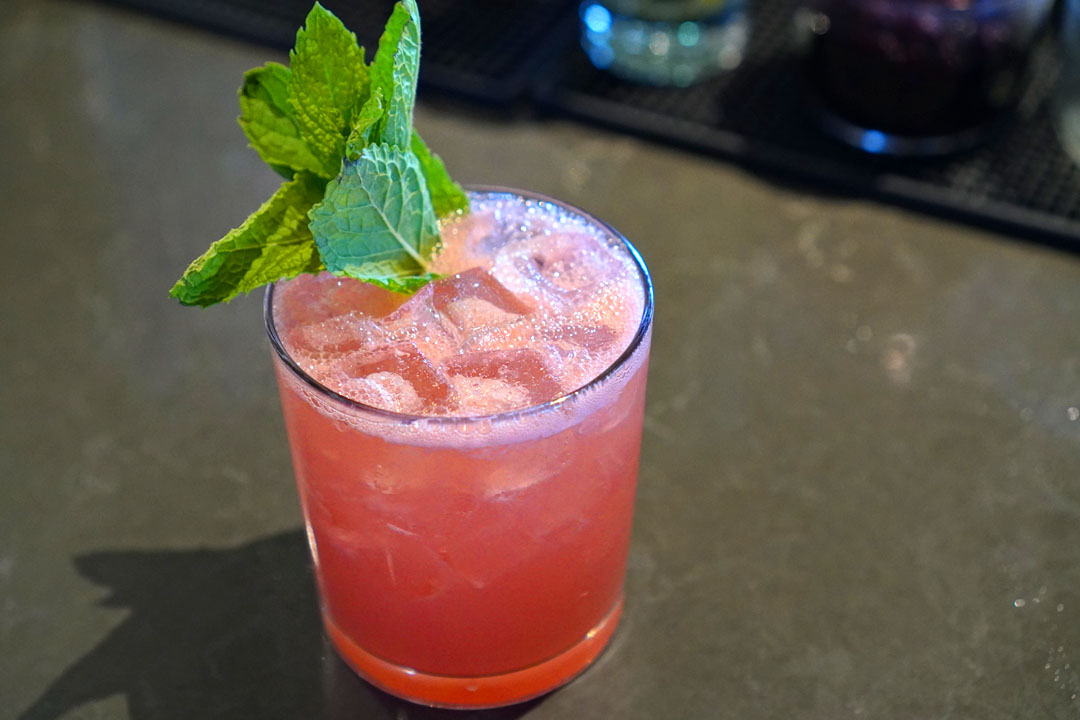 Smashing Melons [$15.00]
| Smash w/ bourbon, watermelon, lime juice, Salers Aperitif, bitters, mint
The first of three cocktails showcased loads of juicy watermelon, but also demonstrated some sharp, acerbic nuances that I wasn't expecting.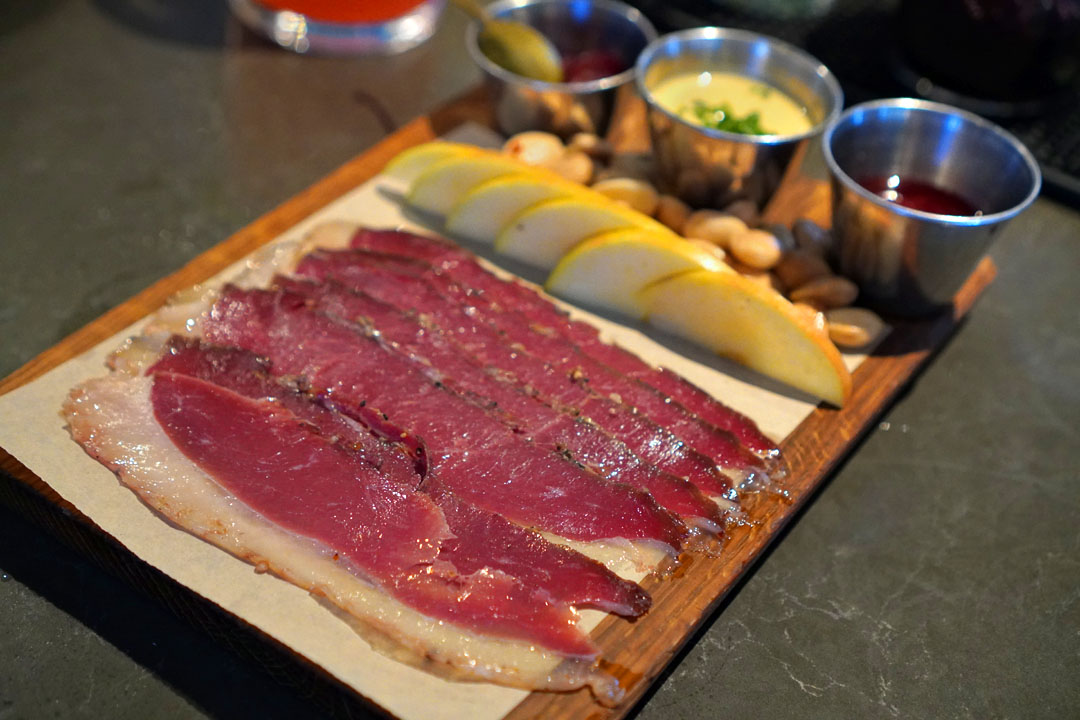 Duck Prosciutto [$15.00]
| sweet slow cured with star anise and orange zest (Smoking Goose, IN)
Slices of duck ham were sticky and chewy, while flavors veered satisfyingly salty and smoky, with a distinct anise-y zing. Given the potency of the meat, the fruit and nuts were much appreciated.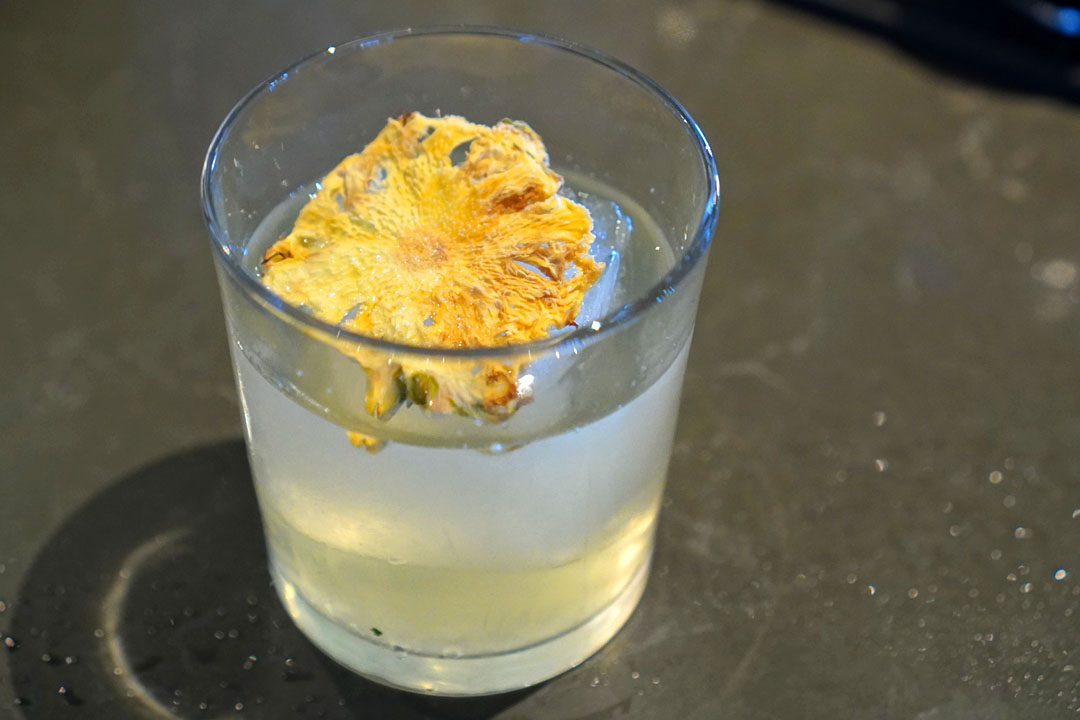 Sol d'Oro [$13.00]
| Clarified Milk punch w/ pisco, white rum, pineapple, banana, yerba mate tea, cardamom mist, crispy pineapple wheel
I have a hard time
not
ordering a clarified cocktail when I see one available, and today was no exception. This one had that soft, slippery mouthfeel I was looking for, and there was also this sweet-saline interplay happening that I enjoyed. What was surprising was how "drying" the drink was, I'm assuming because of the yerba mate.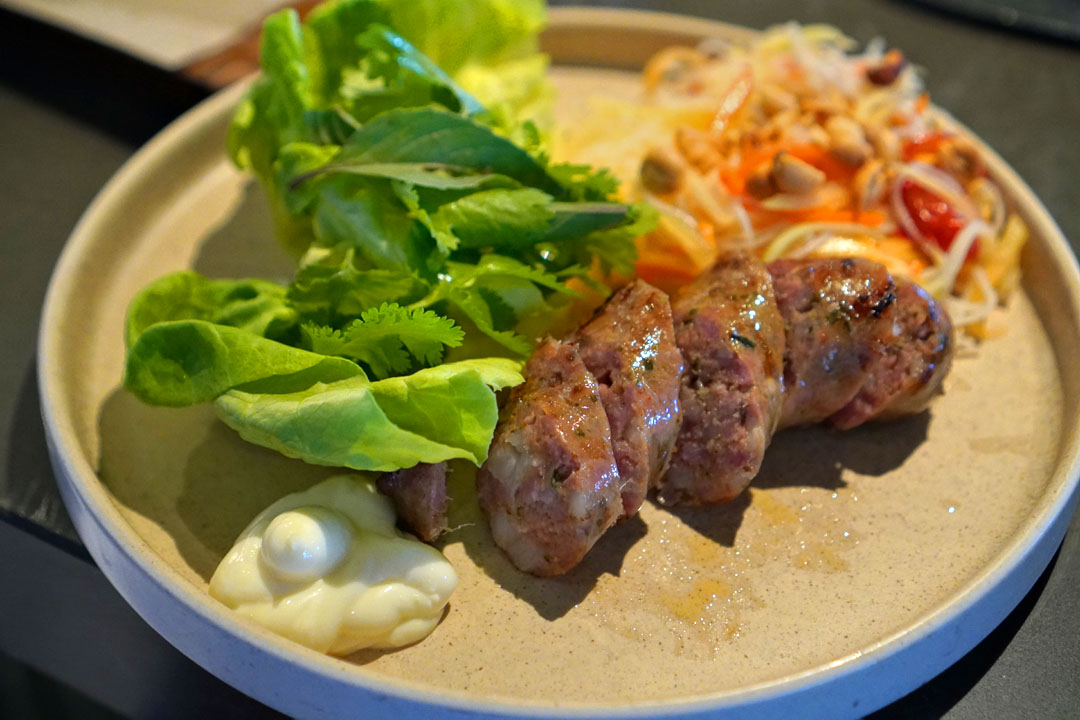 roasted Thai pork sausage [$16.00]
| spicy and sour green papaya salad, butter lettuce, sweet lime aioli, Thai herbed salad
Sai krok Isan
is one of my favorite sausages, so I was curious to try MB Post's take on the Lao-Thai staple. It had the funk, sourness, and savor I wanted--though in a somewhat restrained form--and made a lot of sense when taken in concert with those herbs and that pungent papaya salad. The aioli was an untraditional addition, but I didn't mind it.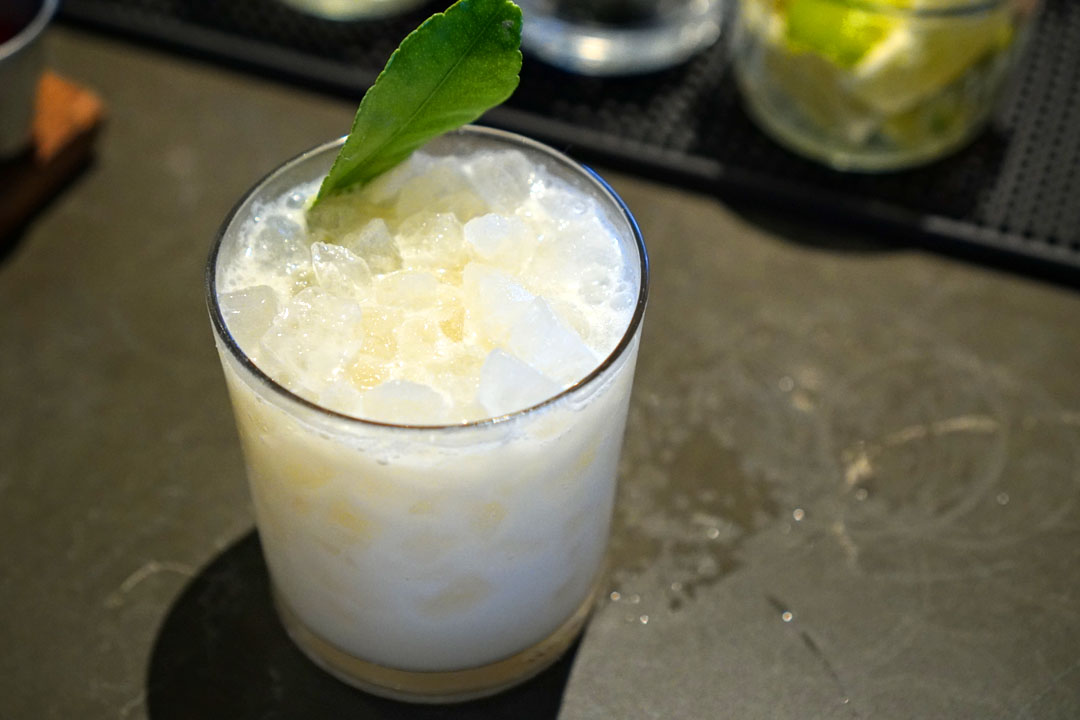 Shore Leave [$15.00]
| Painkiller w/ lemongrass infused rum, coconut cream, orange & lime juices, makrut lime leaf
Our final cocktail showed off a nearly yogurt-like coconut character tinged with touches of lime and lemongrass. This one went down easy.