Minibar (Washington, DC)
minibar by José Andrés
855 E St NW, Washington, DC 20004
202.393.0812
www.minibarbyjoseandres.com
Wed 09/25/2013, 08:10p-11:20p
As far as restaurants go, José Andrés' Minibar has no doubt been one of my holy grails, a place that I'd set my sights on early on in my culinary journey. I'd been wanting to dine here since 2005, but the difficulty of securing reservations, not to mention its location in DC, had put me off until now.
For the uninitiated, Minibar first opened in July 2003, set in the upstairs bar of Andrés' pan-Latin eatery Cafe Atlantico, and quickly garnered acclaim for being the first place in the United States to really offer diners a taste of avant garde Spanish cuisine, a traditional that it still upholds today. The original incarnation of Minibar shuttered in July 2011, when Cafe Atlantico was converted to America Eats Tavern, which itself closed recently. However, in November last year, the restaurant relocated to a larger space previously home to Zola Wine & Kitchen, but still remains the most exclusive of all of
ThinkFoodGroup
's properties (which include popular destinations such as
Jaleo
,
Oyamel
, and
Zaytinya
). It serves as a research and development lab for the TFG, the birthplace of new ideas and concepts that often spread to Andrés' other projects, the similarly progressive
Saam
and
é
in particular.
Leading the charge here is R&D Director Ruben Garcia, as well his assistant Aitor Lozano Zabala, both of whom spent considerable time at Ferran Adrià's game-changing El Bulli. At the same time, running the day-to-day is Executive Sous Chef Johnny Spero, best known for his short-lived Suna (he's also a veteran of Town House in Chilhowie, Rogue 24, and Komi who apprenticed at both
Alinea
and Noma). Meanwhile, rounding out the team were Sous Chef Charisse Dickens and
stagiaire
Daniel Bates, with GM Bevan Bunch, Service Director Daniel Taylor, and server Matt Hensel handling the front-of-the-house.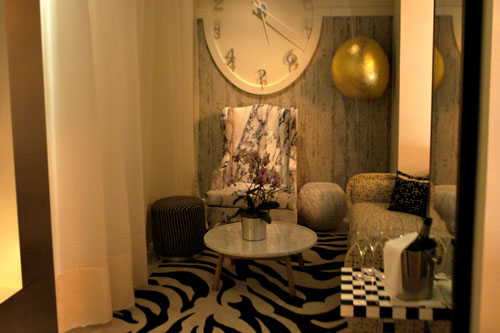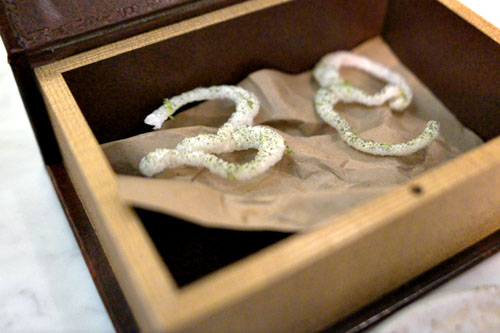 I arrived early to my reservation, and thus was directed to the restaurant's waiting area out front, where I was presented with a box containing rice paper crackers dusted with nori powder and Maldon sea salt. I instantly thought of upscale Funyuns, with their very subdued base of flavor on top of which the seaweed and salt could really play with the palate.

Eventually, we were all ushered into the main dining space. Minibar's new 3,750sqft digs were penned by Juli Capella and Miquel Garcia of
Capella Garcia Arquitectura
, and was nominated this year for James Beard's Outstanding Restaurant Design award. The room is centered around a large open kitchen, home to seemingly as many cooks as diners. There are now twelve seats instead of a mere six, as well as the brand new José's Table, a private dining room accommodating up to half a dozen diners. It might just be a quick and convenient way of booking a ressie at Minibar, though it comes at a price: $3,000, inclusive of food (either the standard degustation or a special José's Table menu), beverage pairing, tax, and tip (so it's actually a pretty good deal).

Minibar's menu has gone up from $150 to $225 a head now, which is still not too unreasonable given its length. To drink, you'll find set beverage pairings at $45 (non-alcoholic), $75 (standard), $125 (celebration, highlighting sparkling wines), and $200 ("José's way"). If you'd rather choose your own adventure, there's a formidable, classically-leaning wine list of lighter bodied wines, not to mention a good selection of wines available by the glass. Click for a larger version.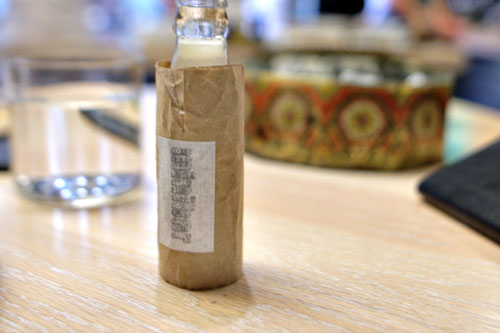 1: A Poor Man's Pretention
As is typical in Andrés' more high-concept restaurants, we commenced with a "welcome cocktail." What we had here basically amounted to barley- and hops-flavored water, a fun little concoction (replete with mini brown paper bag) that really recalled the essence of beer.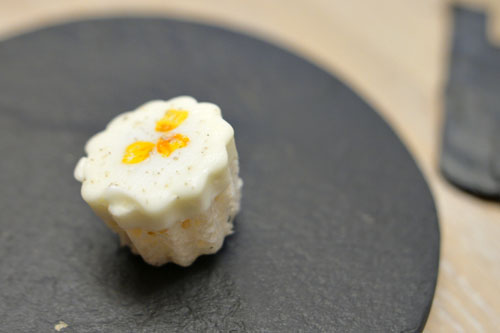 2: Parmesan Canelé
Along with the beverage above came a bevy of bites to begin. A "canelé" of sorts seemed to dance between sweet and cheesy, but finished with the salty savor of the Parm on apparent display.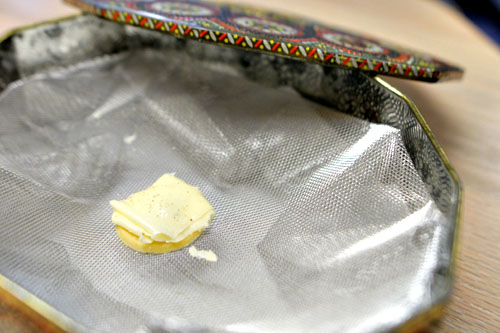 3: Pineapple Short Bread
Pineapple shortbread arrived in a disproportionately large vessel, but was fantastic despite its humble visage. The tart, tangy sweetness of the fruit was beautifully conveyed, set perfectly against the butteriness of the bite, which lingered long and strong on the close.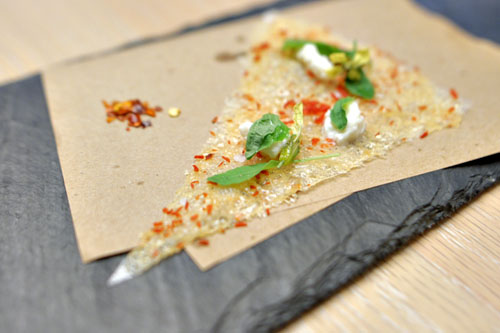 4: Pizza Margarita
I'm a fan of thin crust pizza, but I'd never encountered anything like this before. There's thin, and then there's near-transparent, sheer, and damn well gossamer. What we had was all the flavors of a classic Margherita, but with almost no weight, no gravity at all. I was especially fond of the basil here, as well as the hit of spice on the back end imparted by the optional dried chile flakes. I'd love to demolish an entire pie!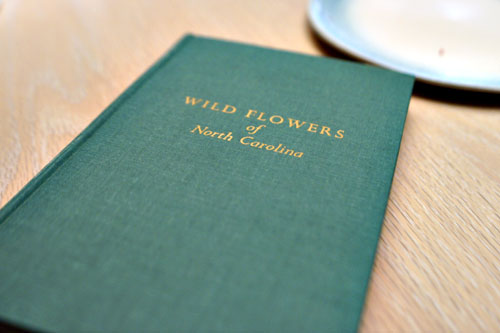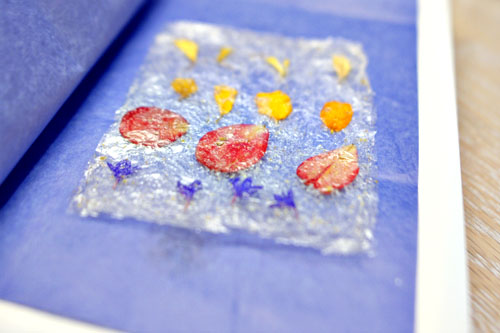 5: Pressed Flowers
Krug Grande Cuvée Brut Champagne, France
A course of pressed flowers recalled the arts and crafts projects I tackled in elementary school (anyone else remember sticking specimens between the pages of
Webster's
?). We had petals of anise hyssop, carnation, and marigold set in a potato starch paper with rosewater and St. Germain. The result was a sweet, sticky, and undoubtedly floral-tinged mass that actually worked out surprisingly well against the slightly oxidative nature of the paired Krug.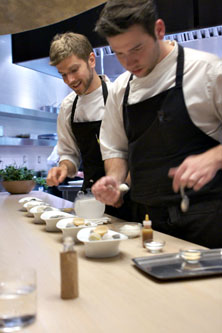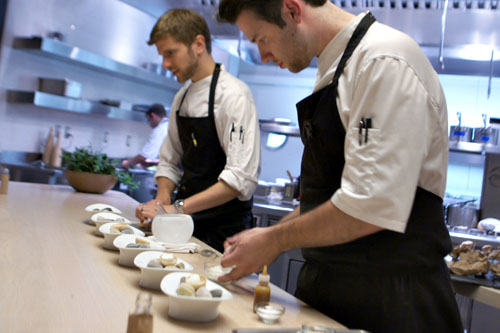 Here, we see the meticulous, time-sensitive (liquid nitrogen was involved) preparation of our next course.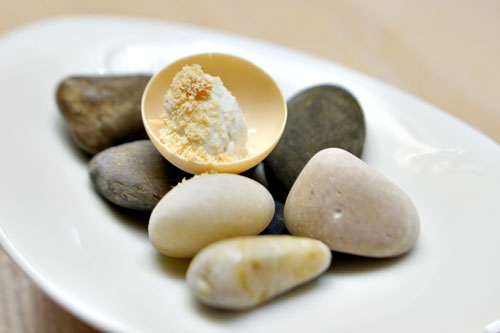 6: Almond Tart with Blue Cheese
Krug Grande Cuvée Brut Champagne, France
Looking at this course, I thought it'd be dessert-y, but instead, what we got instead was a mélange of flavors incorporating Marcona almond (in the form of that hemispherical shell), passion fruit-lychee, and
Queso de Valdeón
. The effect was savory and cheesy, sort of recalling the nuances of a traditional tapas dish.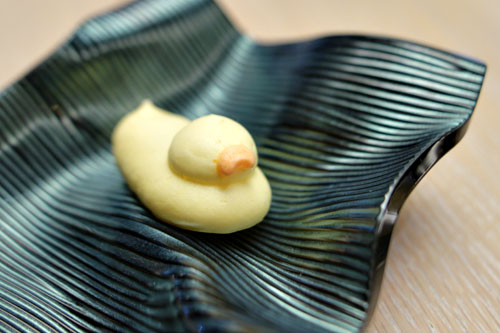 7: Rubber Ducky
2010 Dr. H. Thanisch Riesling Kabinett Berncasteler Doctor Mosel, Germany
Minibar's nod to the iconic bath toy (as well as a follow-up to last season's "When Pigs Fly") was comprised of foie gras ice cream and duck stuffed inside a dehydrated apple meringue. The almost ethereal sweetness of the apple worked flawlessly with the earthy relish of liver, really making for a gorgeously balanced presentation of the foie. I loved the surprising gravitas of the dish given its lighthearted presentation, and thoroughly adored the spot on wine pairing here as well, that perfect off-dry Riesling really hitting the mark--ah the joys of a good Kabinett!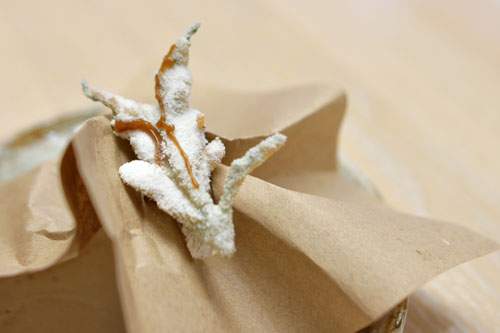 8: Sea Bean Tempura
2010 Dr. H. Thanisch Riesling Kabinett Berncasteler Doctor Mosel, Germany
What looked like a twisted avian claw was instead a fritter of sea bean, dusted with coconut powder and drizzled with a tamarind reduction. The taste, meanwhile, somehow recalled a churro upon first bite, but with very apparent notes of
Cheetos
coming through on the back end!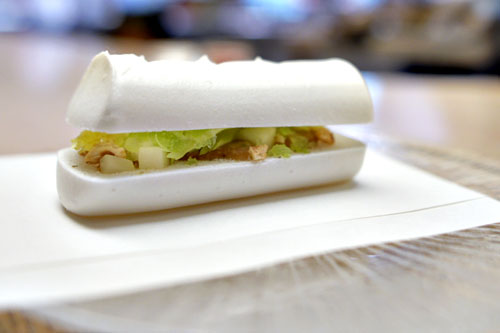 9: Waldorf Salad
2010 Dr. H. Thanisch Riesling Kabinett Berncasteler Doctor Mosel, Germany
Minibar's reimagined Waldorf salad was unquestionably one of the highlights of the evening. Set between two "buns" of apple meringue was an admixture of apple, pickled celery, celery ice, walnut, and a so-called "creamy dressing." Looking at the meringues, I was afraid that the "bread-to-meat" ratio here would be off, but their airy, almost melt-in-your-mouth nature really made things work. Think, sweet, tangy flavors, flawlessly balanced by a strong backbone of astringent celery, with a lovely temperature contrast to boot.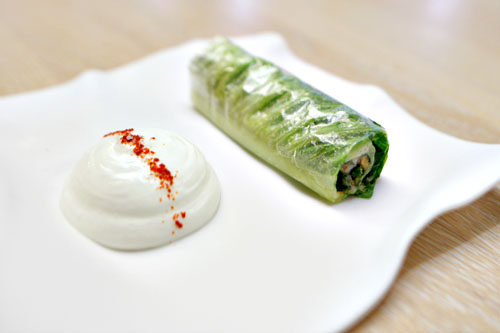 10: Late-Night Chicken Shawarma
2010 Movia Sauvignon Blanc Primorje, Slovenia
Another stunner of a course was the homage to the nourishing shawarmas that most of us have consumed late night at one point or another. Wrapped tightly in lettuce were chicken skin, chicken jus, and various herbs, all accompanied by a pepper-dusted yogurt condiment. Taken alone, the roll was bursting with mouth-watering chicken-y goodness (not to mention the crunch of those cracklins), beautifully accented by the snappy brightness of its veggie wrapper. The key, though, was that thoroughly addictive yogurt, which just might rival the
Halal Guys
' legendary "white sauce." It provided a delicate, lactic tang that integrated the entire dish; seriously, people were licking it off the plate. I also have to give props to the wine pairing here as well. I don't normally reach for sauvignon blanc, but the Movia here was excellent, showing off a refreshing fruitiness, but also a grassy character and a surprisingly mineral-y profoundness to it--one of the best sauv blancs I've ever tasted no doubt.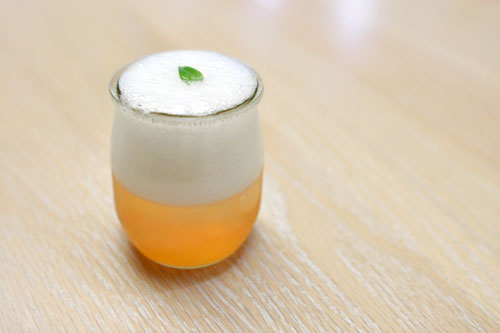 Our next course eschewed wine in favor of a
Thai Basil "Iced Tea"
that brought together Aperol, ginger beer, lime, and a Thai basil "air." It was a delightful little cocktail, a blast of bittersweet and uncommonly herbal, aromatic influences over an undercurrent of ginger-y zest.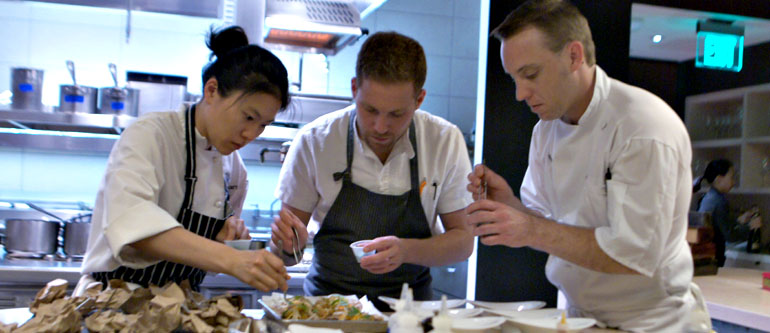 Time for a tweezer party!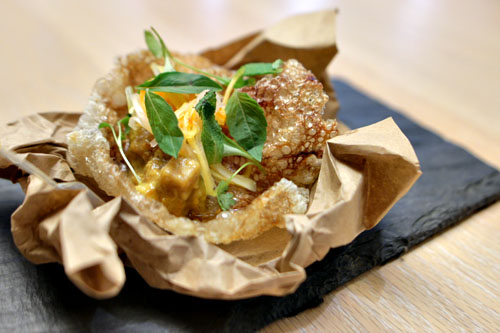 11: Vietnamese Pig Ear
Thai Basil "Iced Tea"
A reference to Vietnamese street food, we had here a pig ear
chicharrón
stuffed with curried pork shoulder, pickles, and herbs, all garnished with a Pasteur pipette of chili oil. The home-y, intoxicating nuances of the curry really underpinned the course, perfectly countervailed by the brightness of the herbs and pickles, with the
oreja
serving as a salty, crunchy base to the dish. Delicious, and even better when taken with the warmth imparted by the chile.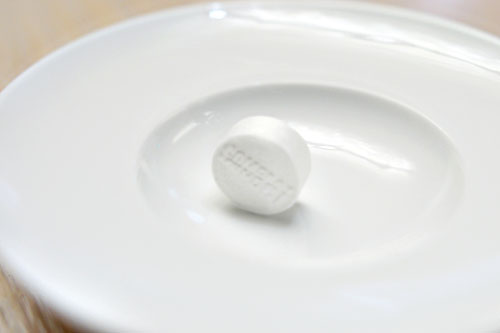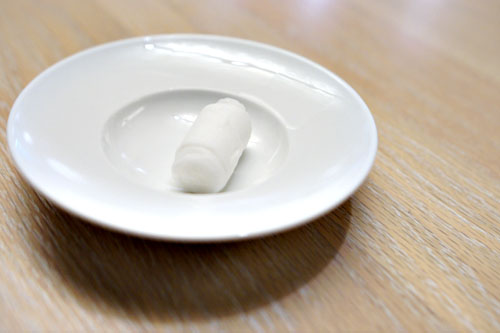 To wipe our fingers: A compressed napkin tablet à la
Baume
, rehydrated via rosewater.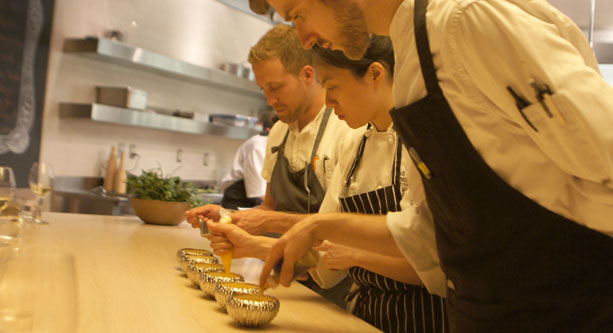 The tableside assembly line for our next course.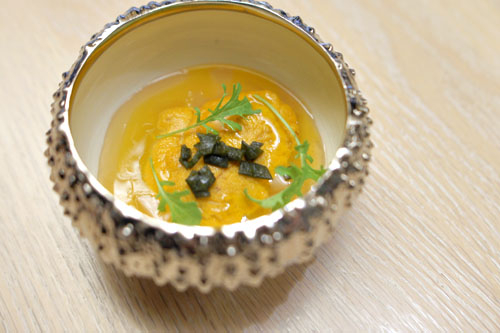 12: Ibérico Sea Urchin
Poma Aurea Sidra de Asturias, Spain
Here, sea urchin was joined by an egg yolk sauce and set in an Ibérico broth, the deeply smoky, savory essence of the liquid deftly transitioning to the sweet, briny notes of the uni. Excellent when taken with the dry, funky cider that came with.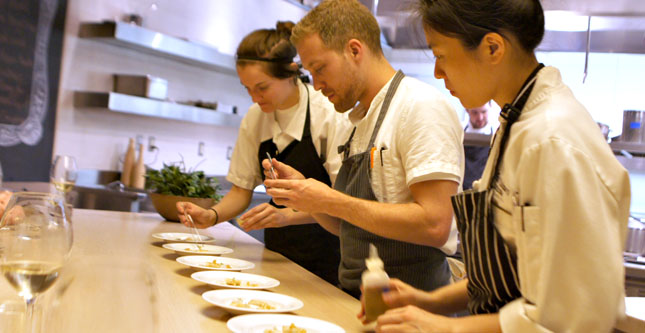 Plating
Coconut Cuttlefish
, Johnny Spero in the middle.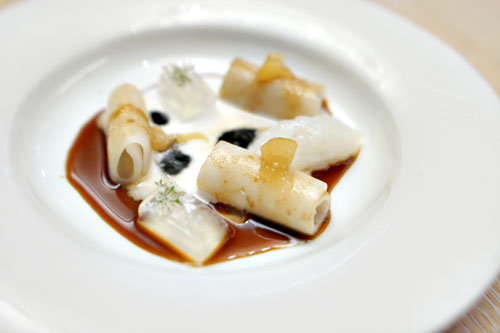 13: Coconut Cuttlefish
Takasago Shuzo "Ginga Shizuku Divine Droplets" Junmai Daiginjo Hokkaido Prefecture, Japan
What looked like coconut was actually cuttlefish, and vice versa--a playful deception, and one that successfully mimicked textures as well. Taste wise, what we enjoyed were two facets of competing sweetness, both tied together by the tangy zing of the accompanying sauce.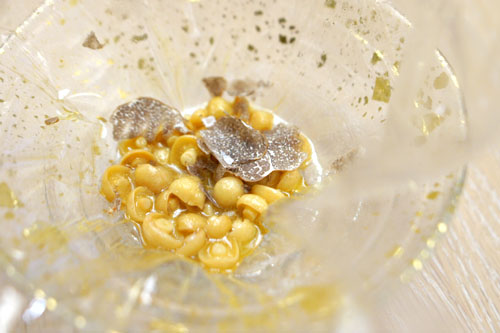 14: Beech Mushroom Papillot with Truffle
2011 François Carillon Chardonnay Puligny-Montrachet 1er "Champs-Gain" Burgundy, France
One of the more comforting courses was this presentation of
shimeji
prepared
en papillote
, in which mushrooms were cooked in a transparent plastic pouch, which was then cut open tableside, the musky bouquet of the 'shrooms utterly intoxicating. If that wasn't enough, pecan truffle was then shaved on top, revealing further richness and depth, its earthy perfume enveloping the entire dish. A table favorite.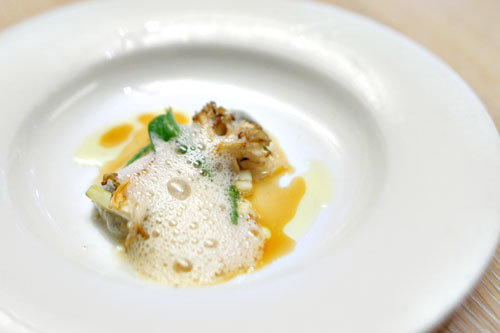 15: Smoked Chicken Oysters with Escabeche
2010 Romano Clelia Fiano di Avellino "Colli Di Lapio" Campania, Italy
Oysters were plated with chicken broth, mushroom, lardo, scallion, and an escabeche froth, with the whole shebang encased in an apple wood smoke-filled glass cloche. When lifted, the vapors dispersed, thus presenting a smoky balance to the brine of the oyster, while the escabeche foam and greenery imparted just enough brightness and levity to the course.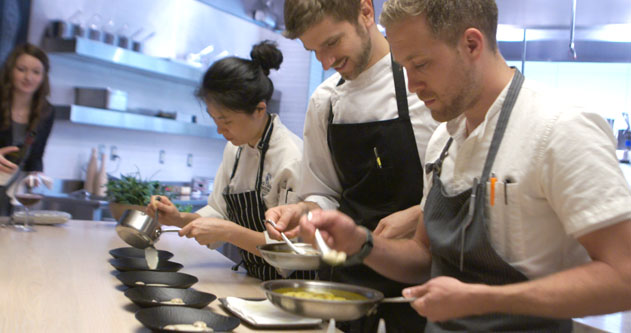 Chef Spero takes the lead.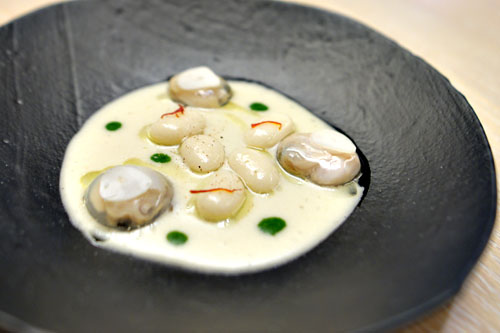 16: Fabes con Almejas
2011 Hilberg-Pasquero Brachetto/Barbera Vareij Piedmont, Italy
This seemingly classic Spanish dish of "beans and clams" was anything but. Rather, we had a study in spherification. The apparent "beans" here were actually composed of white bean purée, spherified, and the clams were similarly encapsulated in their own juices. The ocean-y flavors of the bivalves were somehow enhanced in the process, their blast of salinity beautifully counterbalanced by the mild, nutty beans, all while dots of parsley added a bit of verdant brightness to the dish. I loved the wine pairing here as well, the Hilberg showing off an incredibly perfume-y nose that was just bursting with floral, fruity notes.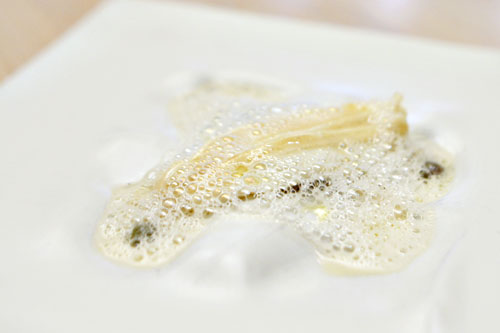 17: Espardenyes with Bone Marrow
2010 Nicolas Rossignol Pinot Noir Volnay 1er "Clos de Angles" Burgundy, France
I'm no fan of sea cucumber, but served here with bone marrow, black pepper, and a butter froth, it was simply the best preparation of the creature that I'd ever eaten. Texturally, it was spot on--snappy, yet supple--and I loved its mild, oceanic savors, expertly augmented by the heft of that marrow, the butter adding an overarching richness to the entire amalgam. I'll be thinking of this one for a while. Great Volnay here, too.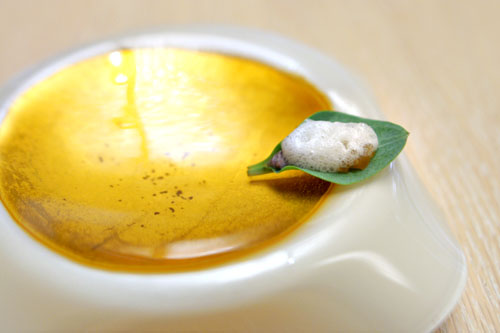 Serving as an intermezzo before the squab was an oyster leaf dabbed with a mousse of the bird's liver and an apple mignonette air. It packed a lot of flavor into a miniscule bite, the earthy essence of the liver masterfully tempered by the tartness of apple as well as the piquant zing of the dish's leafy base.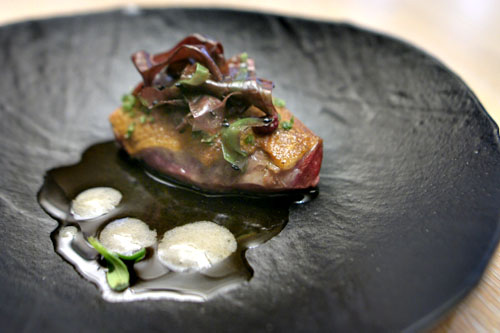 18: Roast Squab with Seaweed
2010 Nicolas Rossignol Pinot Noir Volnay 1er "Clos de Angles" Burgundy, France
The most substantial course of the night came, unsurprisingly, in the form of our last savory: a roasted squab breast, with oyster cream and coated with mounds of seaweed. The bird came out quite rare, and in fact some of my fellow diners questioned if the meat was undercooked. I have to believe, though, that a kitchen of this stature would never undercook by accident. The temperature, thus, was as intended, and indeed, it really brought the squab's lean, almost gamy intensity to the forefront. At the same time though, the ocean-y, umami-laced shards of seaweed here formed a surprisingly effective, and sort of brilliant counterpoint to the protein, and I much appreciated the undertones of sweet pomegranate(?) in the dish, too.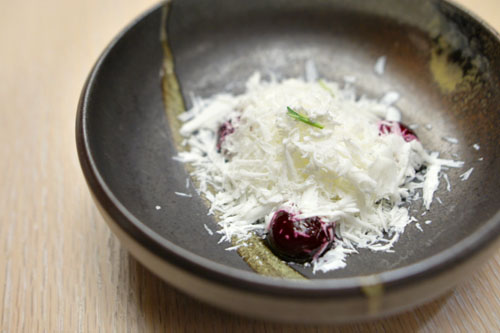 19: Bloody Beets and Yogurt
Our first dessert featured my archnemesis, the beet, in spherified form with hibiscus, topped with heaps of shaved frozen yogurt. The effect, quite simply, was flawless, the cool, tangy froyo offering up the perfect complement to the sugary, floral nuances of the beet-hibiscus combo. Seriously one of the best beet dishes I've ever had.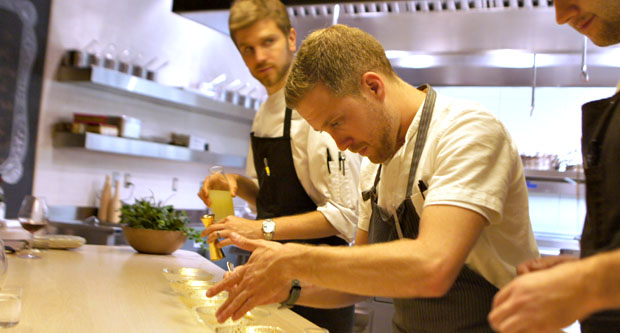 Here, Spero tackles our final course at Minibar proper...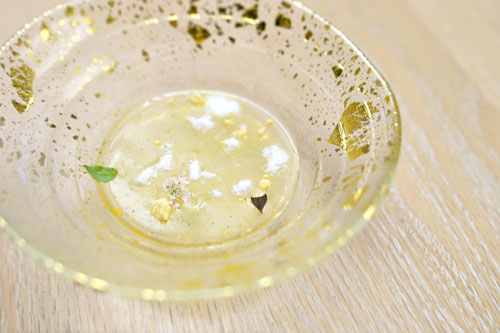 20: Mango Floating Island
2007 Dagueneau/Pautrat Le Jardins De Babylone Petite Manseng Jurançon, France
...A riff on the classic
île flottante
, only one made with dried mango and coconut water. I found it a light, refreshing, palate-clearing sort of course, the sweet, tangy notes of the dessert melding seamlessly with a certain herby verve, all while tapioca bits on the bottom imparted just enough textural play.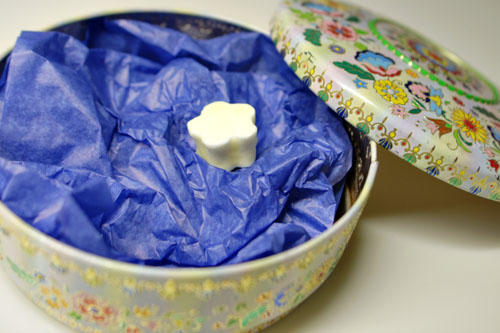 21: Raspberry Bon Bon
At this point, we left our seats at Minibar and moved to the adjacent Barmini, Andrés' new cocktail lab (look out for a separate report on it later), and enjoyed our last parting bites, a parade of mignardises if you will. First on the docket was a raspberry bonbon, the sweetness and vivacity of the fruit duly moderated by the lactic nature of the yogurt here.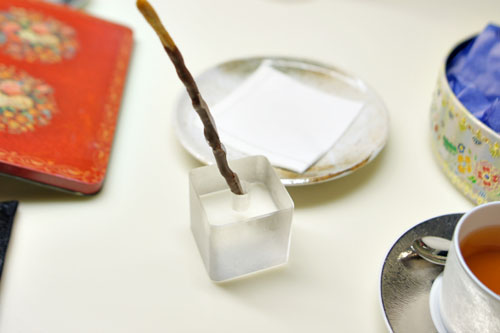 22: Thai Pocky Stick
A Thai-inspired reworking of the iconic Pocky was even better than the original, a fantastically crunchy blend of chocolate-y and spicy flavors that left me wanting more.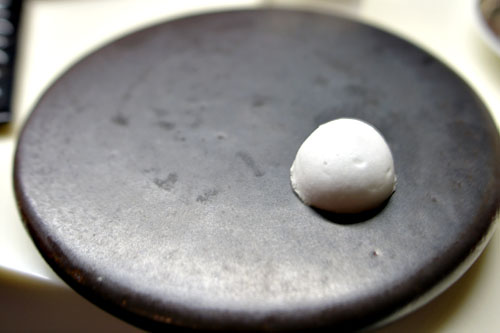 23: Lemon-Mallow
A stark demisphere comprised a lemon marshmallow, encased in white chocolate, the sugary heft of the latter counterbalanced by the former's unabashedly puckering qualities.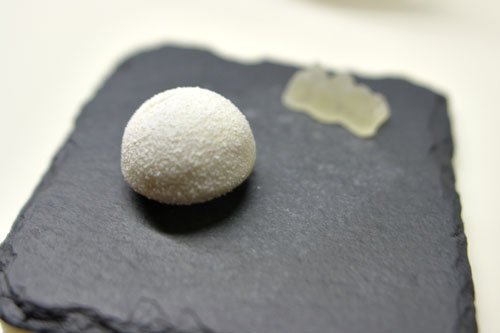 24: Blueberry Coulant
25: Boozy Bear
This twosome brought us a delightful blueberry coulant alongside a wonderfully boozy, mezcal-flavored gummy bear.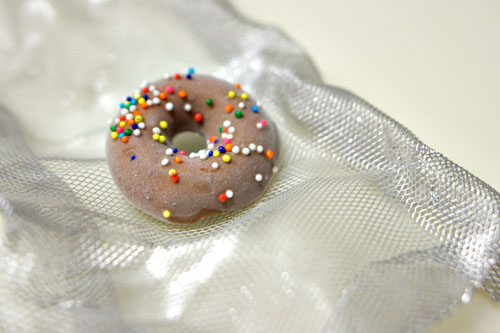 26: Doughnuts
1979 Francis Darroze Domaine de Lamarquette Bas-Armagnac, France
Lastly, we had my favorite of the little treats: Krispy Kreme ice cream in ring form, covered in milk chocolate and sprinkles. Visuals aside, this really did taste like a doughnut, but somehow in concentrated form. I'll take a dozen, please!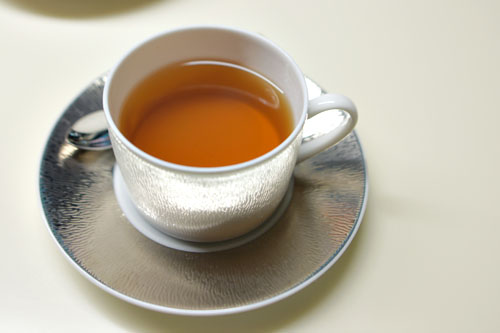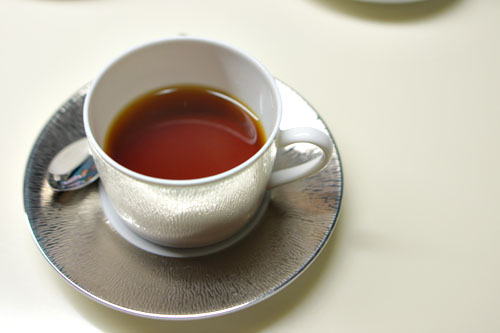 Along with the sweets came our choice of tea (I chose oolong) and pourover coffee, both of which, not surprisingly, were among the best I've tasted.
Minibar's been a meal eight years in the making, and I gotta say that it was worth the wait, especially as the restaurant just celebrated its 10th anniversary. There's a reason why this place has remained one of the temples of progressive gastronomy throughout the years. The cooks here are masters of manipulation, of reinventing the ordinary, of putting out food that perfectly blends tradition with technique, infusing it with artful nuances, irreverent touches, and sometimes cerebral flourishes that tantalize both the mind and the palate. And that last point's important; the cooking may be whimsical, unexpected, and unapologetically avant garde at times, but that would mean nothing if the food didn't taste good,
but it most certainly did
.
The dinner was actually a refreshing change of pace from the local/seasonal/sustainable/refined-yet-rustic mantra that has dominated our culinary Zeitgeist as of late (
not that there's anything wrong with that
). No, instead, ingredients are tweaked, sometimes beyond recognition, and gathered from all over the world (Andrés is a vocal proponent of sourcing the most appropriate product available, irrespective of locale), seasons be damned. Recipes aren't created on the fly, depending on what's available at the market, but painstakingly and exactingly developed for weeks or even months ahead of time.
And if that wasn't enough, the beverage pairings were among the best I've had, and service proved to be top notch--precise, yet relaxed, lighthearted even (much like the food). Taken with the intimacy and one-to-one interactions with the kitchen, Minibar's truly an
experience
not to be missed--a dinner
and
a show, the closest thing we can get to El Bulli--and should be on every serious diner's bucket list.