The Mind of a Chef: Ludo Lefebvre
The Mind of a Chef: Ludovic Lefebvre
Sherman Oaks, CA 91403
www.mindofachef.com
Sun 04/23/2016, 12:40p-06:55p

I recently had the opportunity to attend the filming of an episode of PBS'
The Mind of a Chef
, one featuring none other than LA mainstay
Ludo Lefebvre
. Ludo's the first chef of Season 5, and the episode sort of serves as a celebration of his 20 years in Los Angeles. One of the segments deals with
LudoBites
of course, and given that the rise of LudoBites coincided with the advent of the SoCal blog scene, the producers decided to invite some of us back to reminisce and relive a few dishes from the itinerant restaurant.
Joining me were a handful of personalities from the golden era: Diana from
Diana Takes a Bite
, Esther from
e*star LA
, Josh from
Food GPS
, and Jo from
MoonBeach Diary
(the blog formerly known as
My Last Bite
). Also present was Will Chi, co-founder of FoodDigger, a now-defunct restaurant review web site that--through its series of blogger dinners held at various LA eateries--was instrumental in bringing the community together during those formative years circa 2009. Will may also very well be the only person who's dined at all ten instances of LudoBites (including 1.0 that nobody knew about, as well as 9.0 in Hawaii).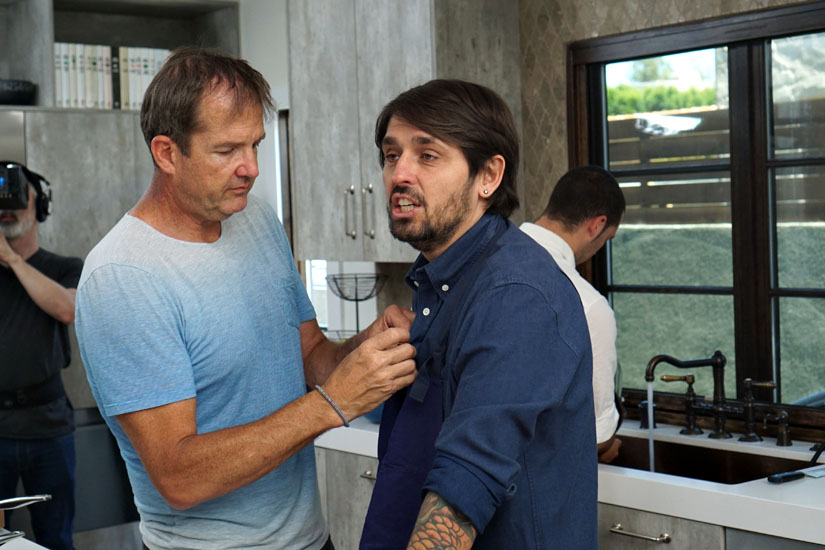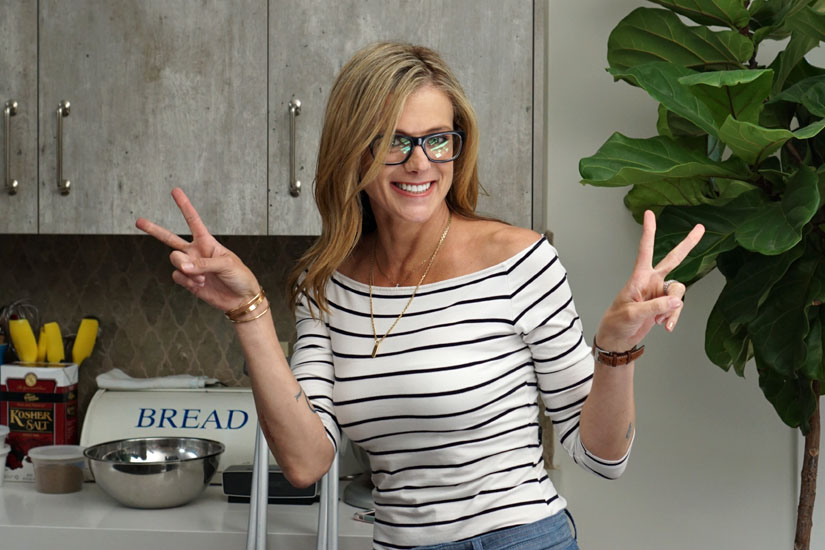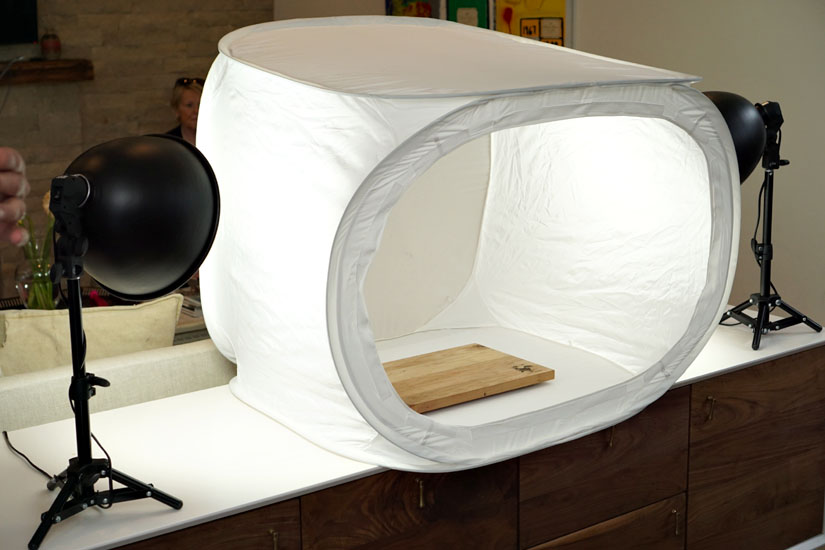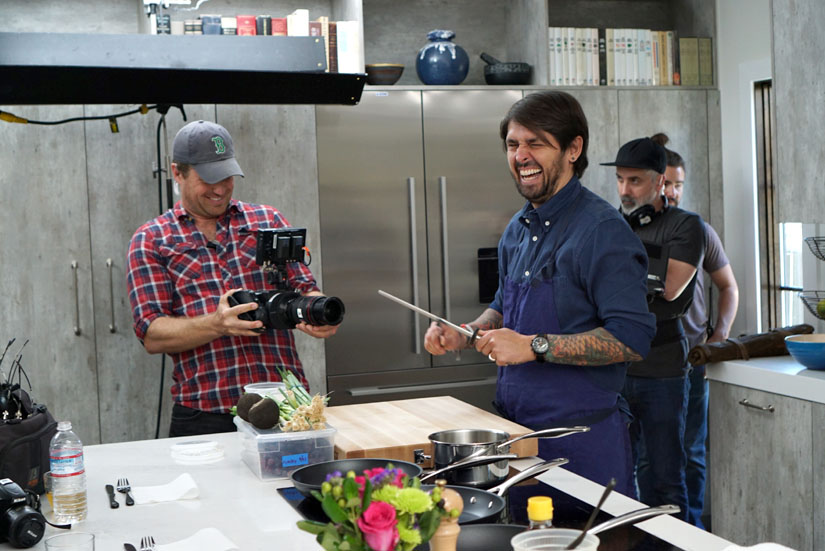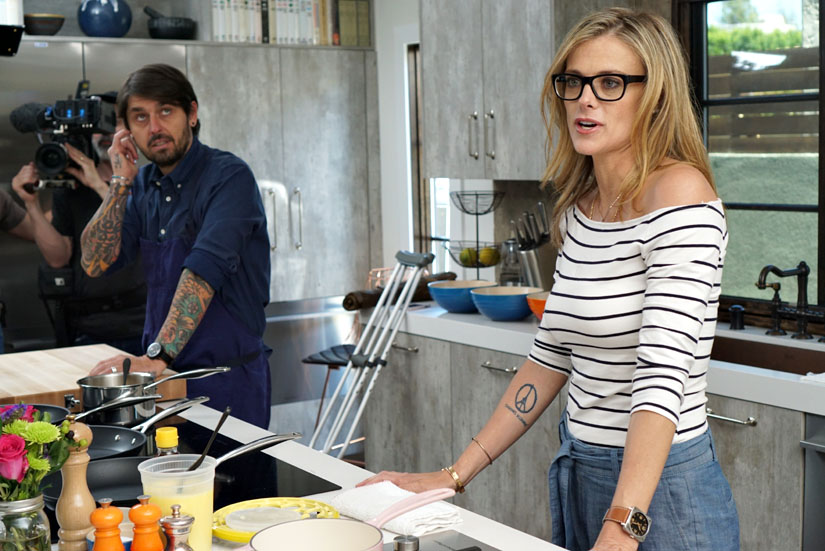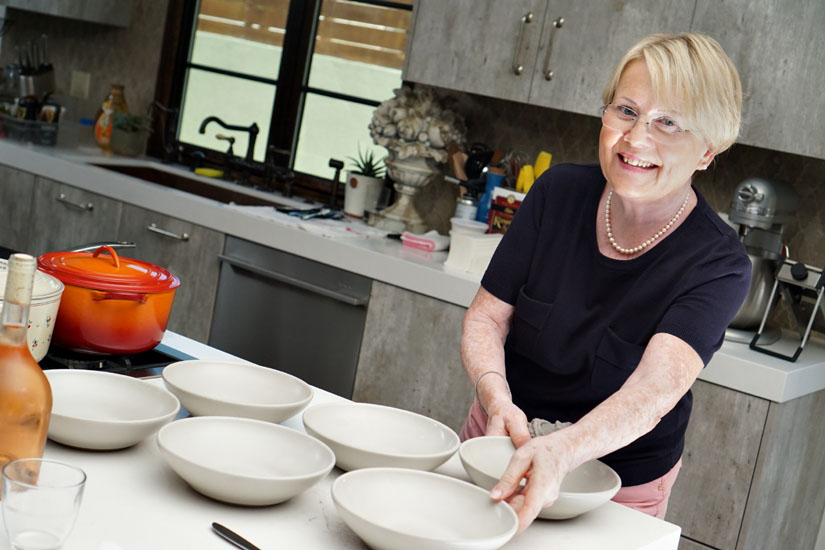 Preparations for taping, and the return of the infamous light box from
Royal/T
. Krissy was on hand, natch, and Ludo even had his mother Colette helping out.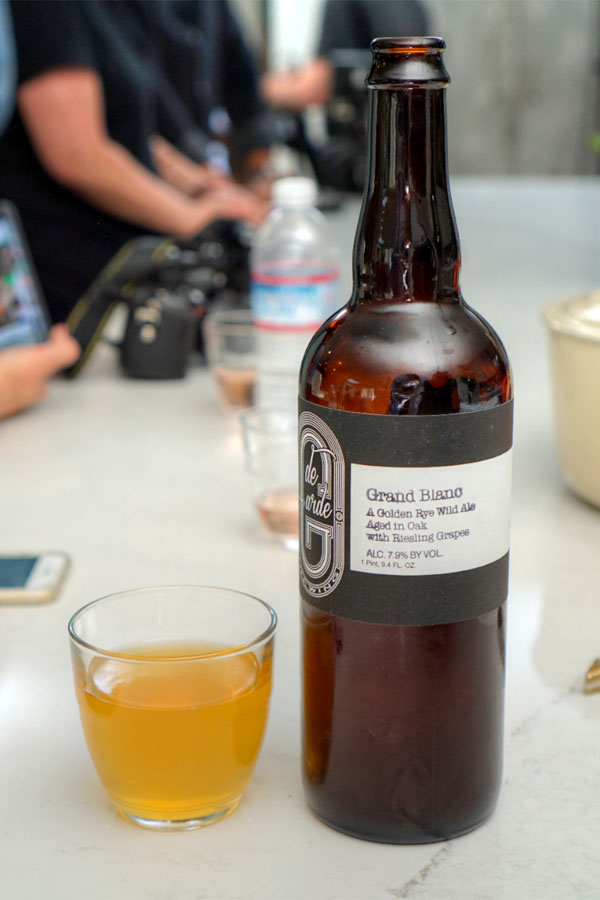 Not one to show up empty handed, I brought along a couple beers with me. First was the
2016 de Garde Grand Blanc
, a golden rye wild ale aged in oak and refermented with late harvest Riesling grapes from Oregon's Willamette Valley. This seemed to go over well with everybody, its combination of tart, sweet, and decidedly vinous notes making for a harmonious marriage of beer and wine.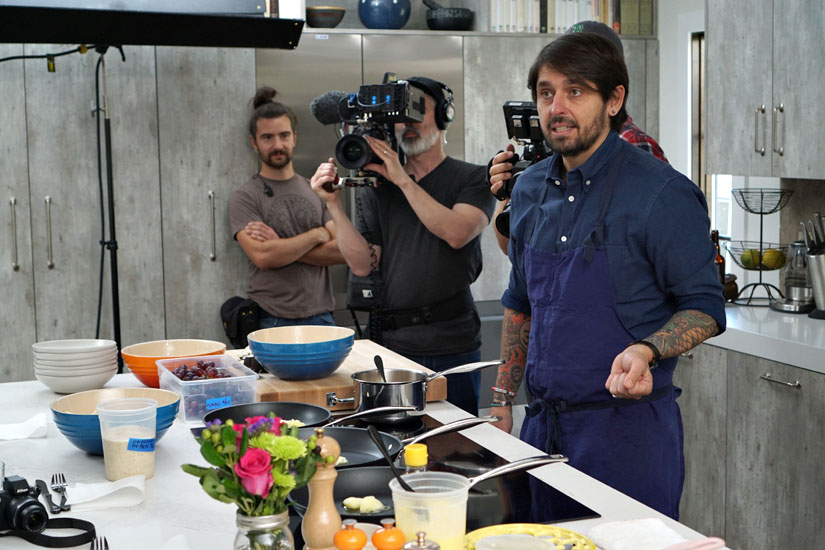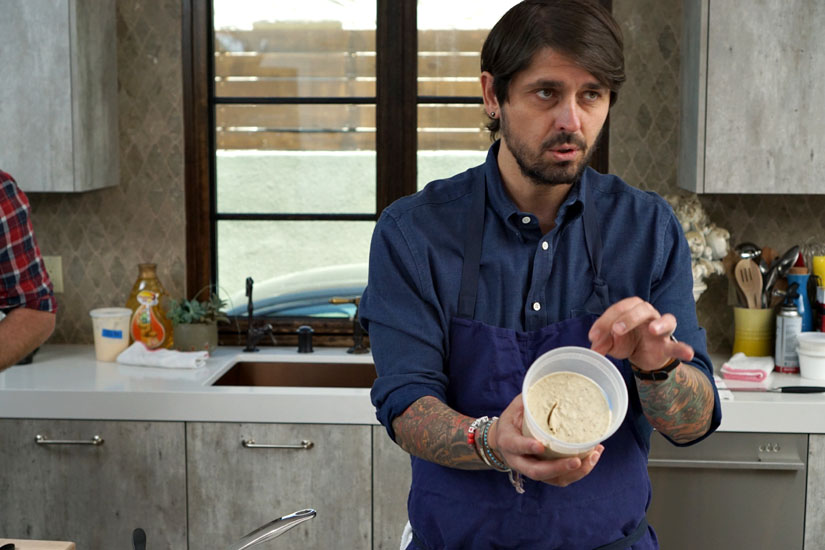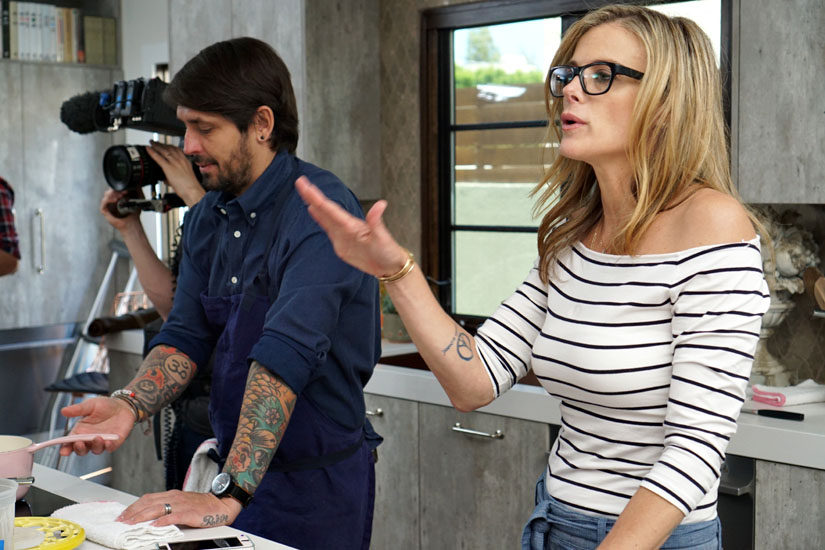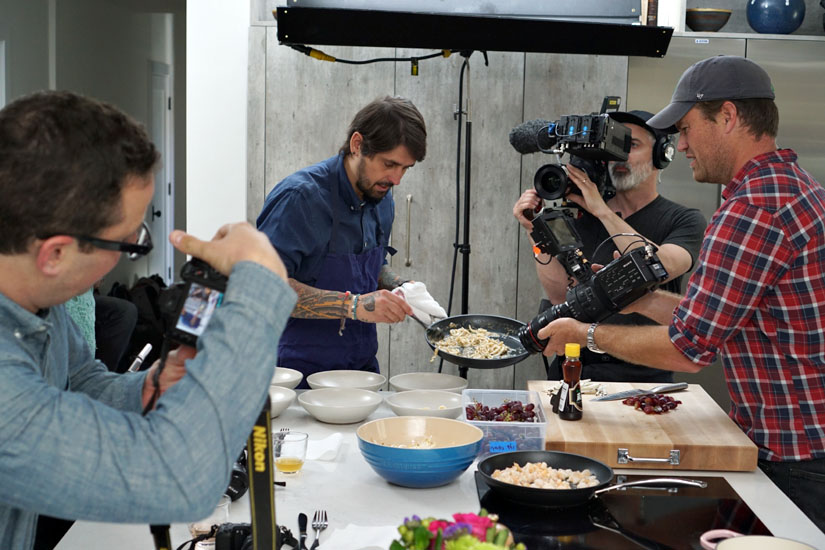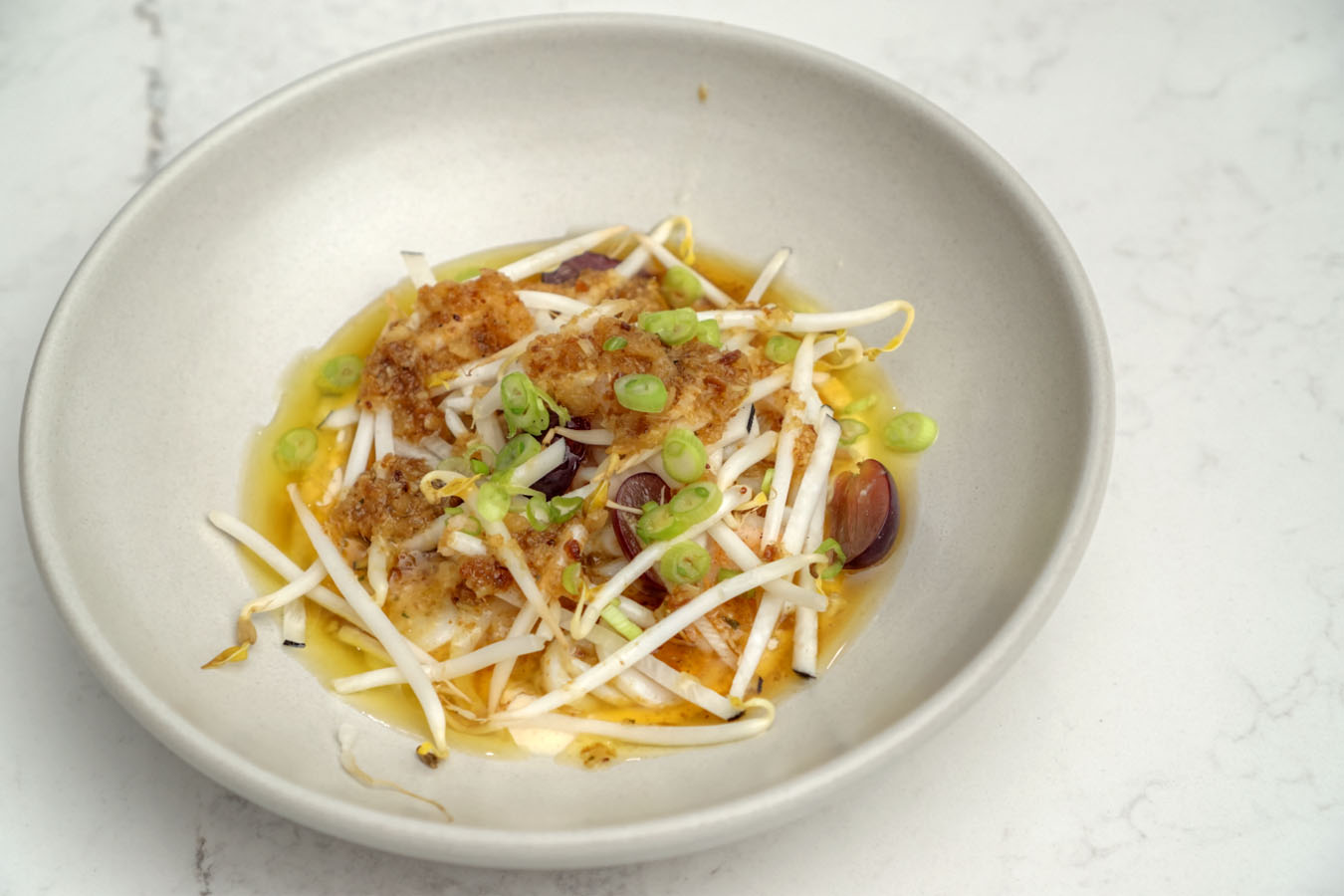 Our first plate was the squid pad Thai from
6.0
. Though it was based on Ludo's favorite Thai dish, it wasn't immediately recognizable as a version of the traditional staple. However, it had its own charms. The squid itself arrived lightly cooked and snappy, and served as a foundation to the dish's rich umami flavors. I was a fan of the lushness of the peanut compound butter utilized here, while the bean sprouts provided a necessary lightness and crunch. Even more interesting was the zesty, astringent lemongrass, while the finish conveyed a growing, lingering heat. A promising start.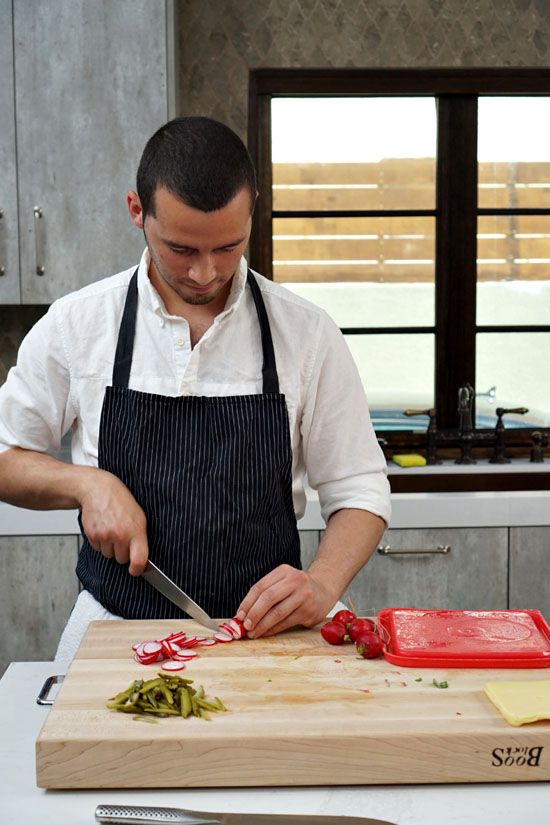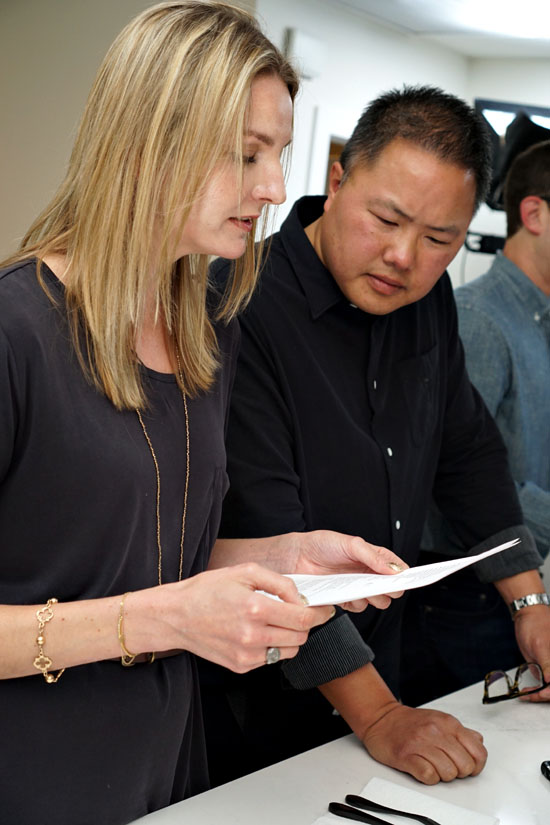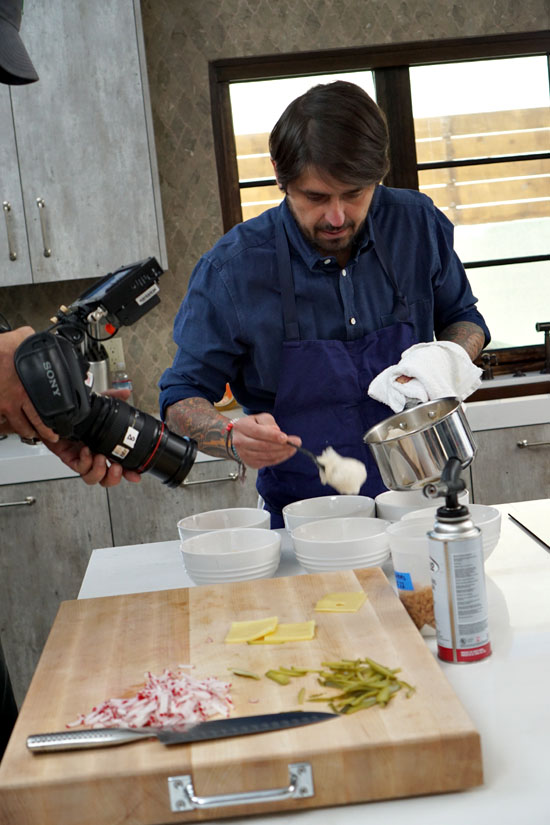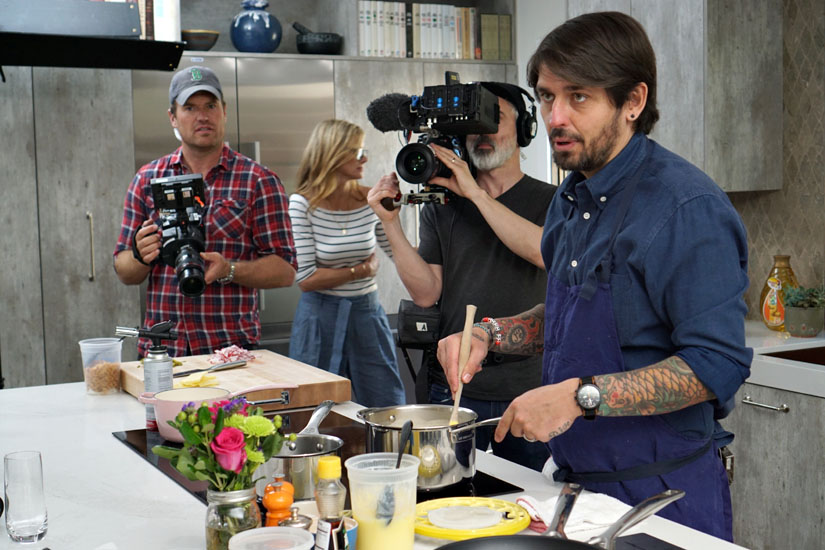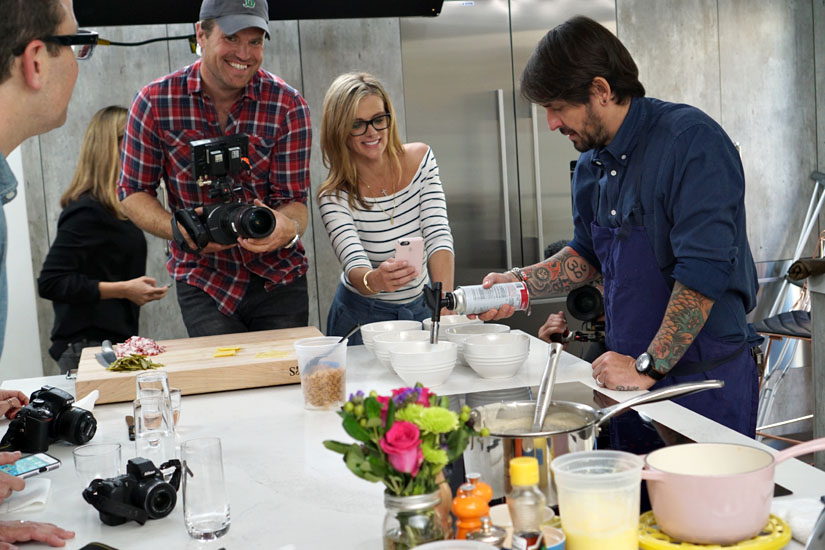 Next was the ham sandwich soup from
4.0
, inspired by the classic
jambon-beurre
. Ludo initially wanted to put the traditional sandwich on the menu at LudoBites, but apparently thought it too simple, hence this remixed version. I was quite enamored with the broth, a super deep, hammy liquid enriched by a layer of gooey Gruyère while juliennes of cornichon and radish imparted a crucial contrast. Croutons, meanwhile, worked as a textural component and provided the requisite bready characteristics. Nice hit of bitterness on the finish too from the use of Guinness.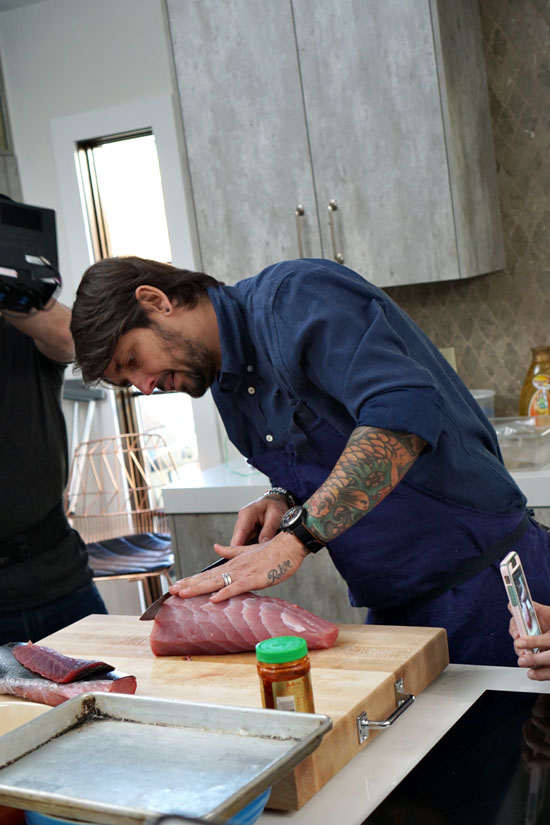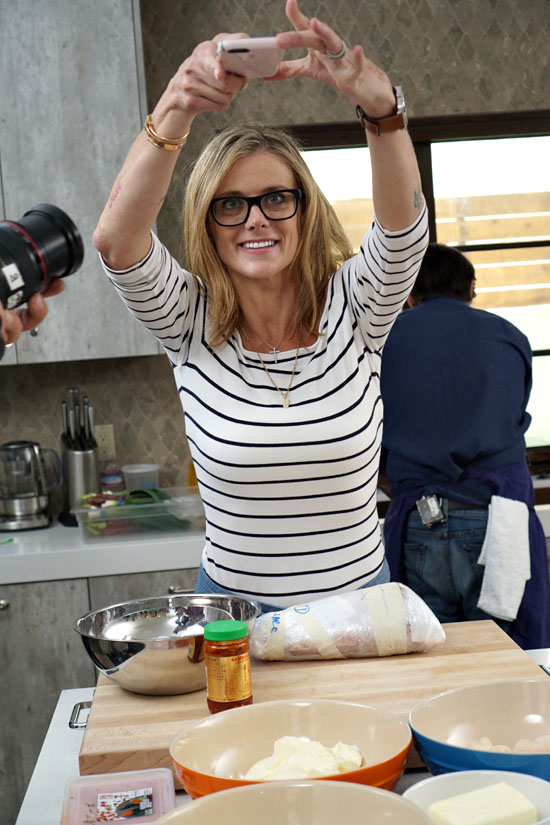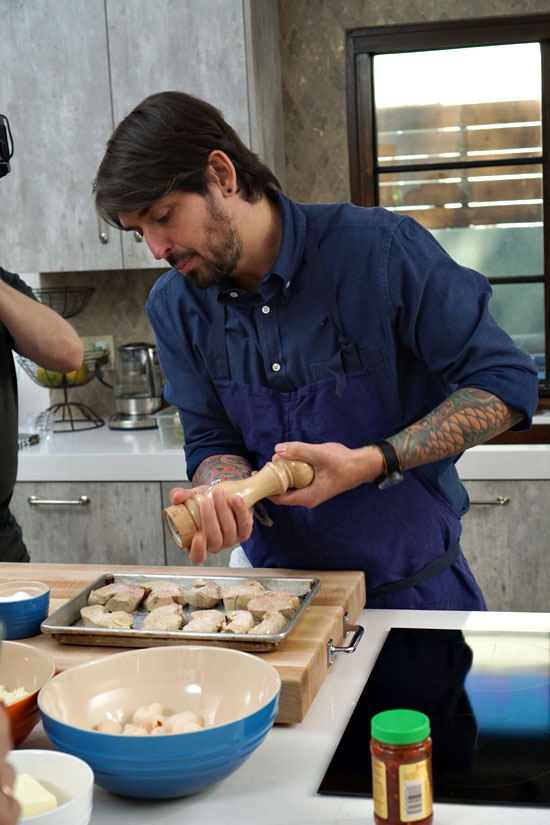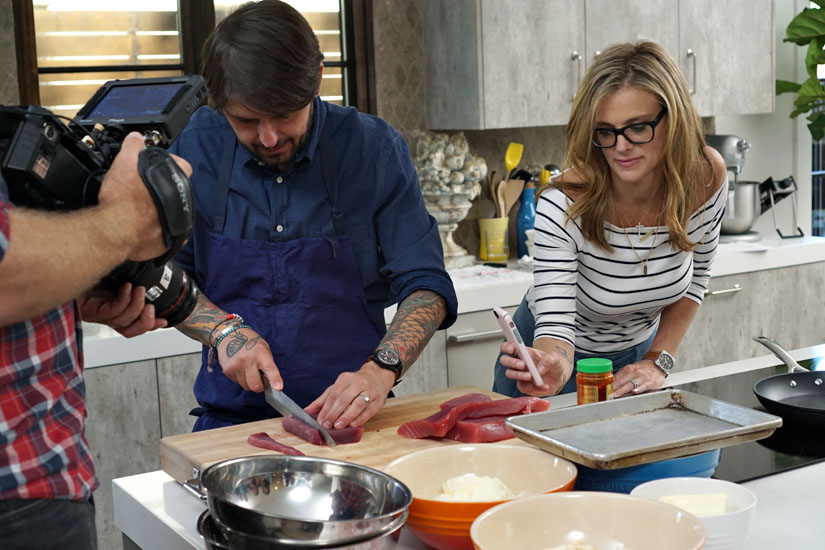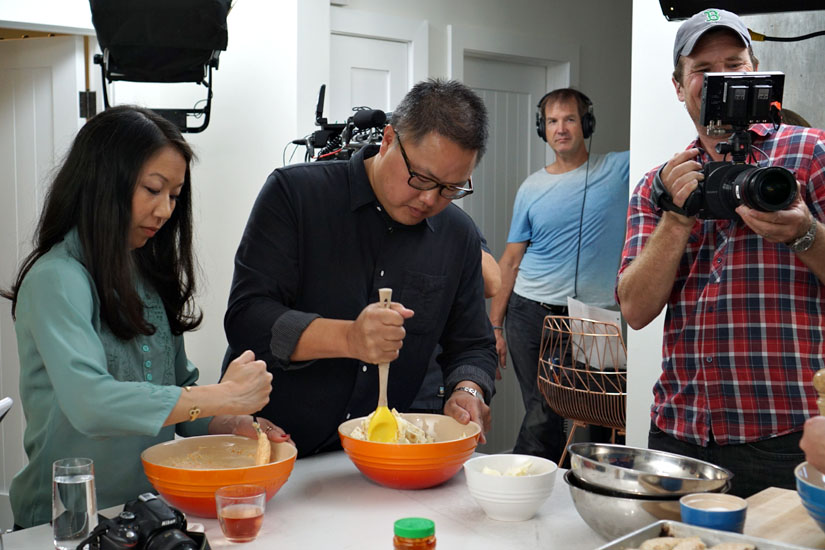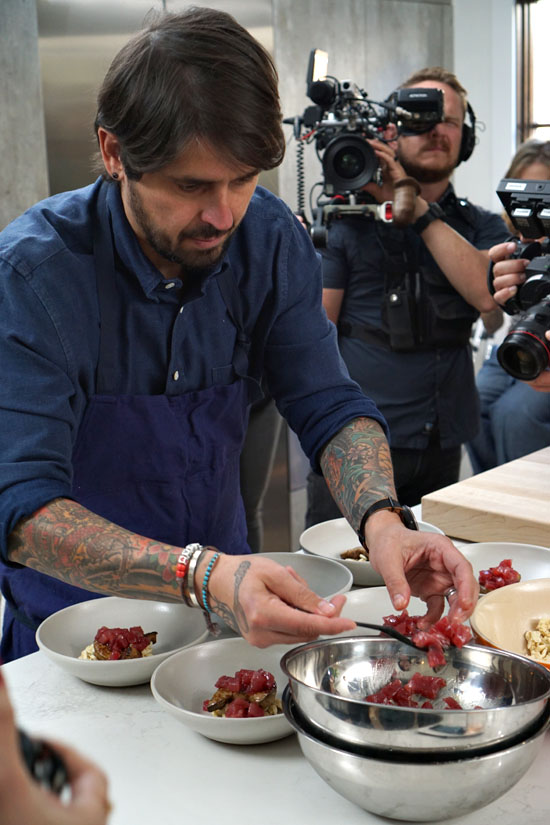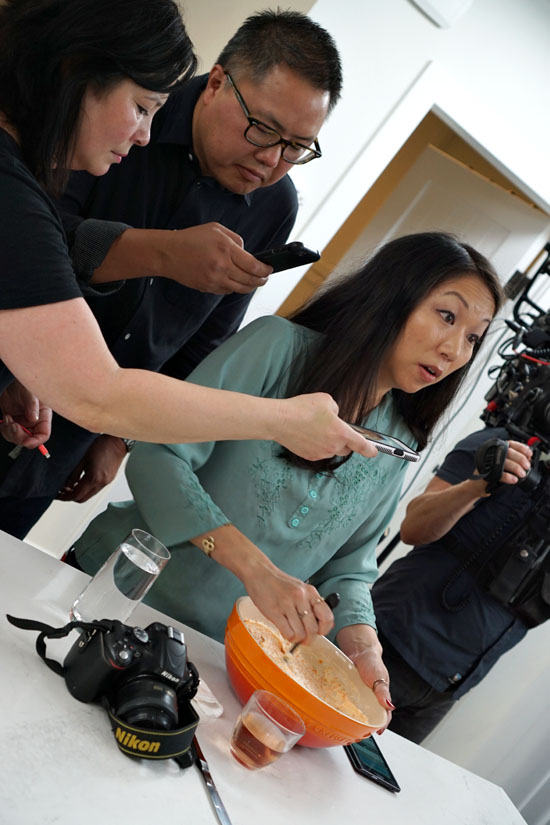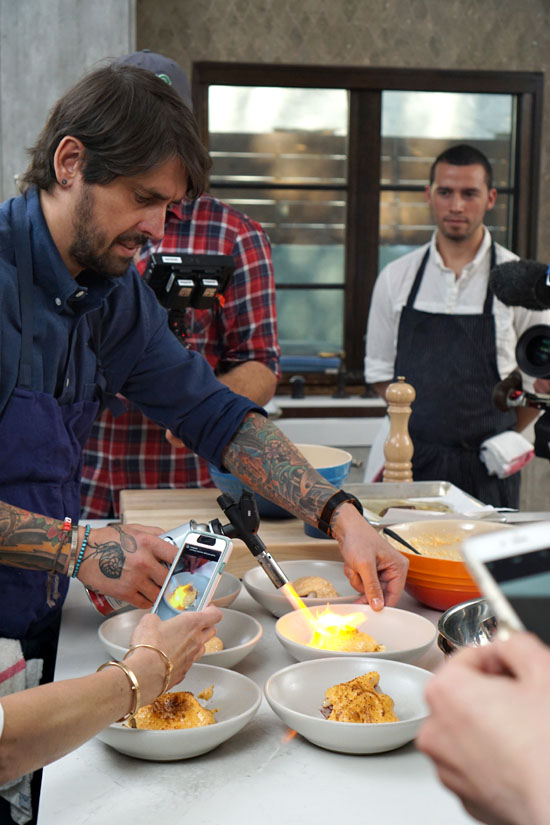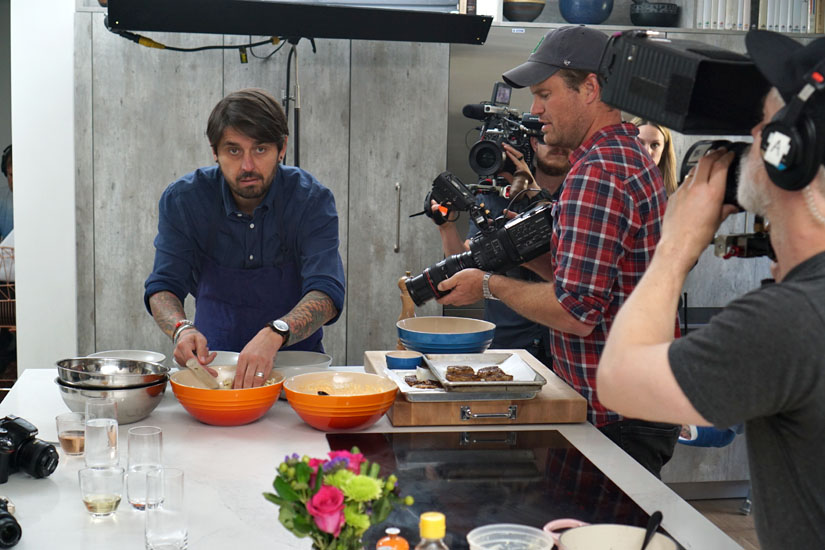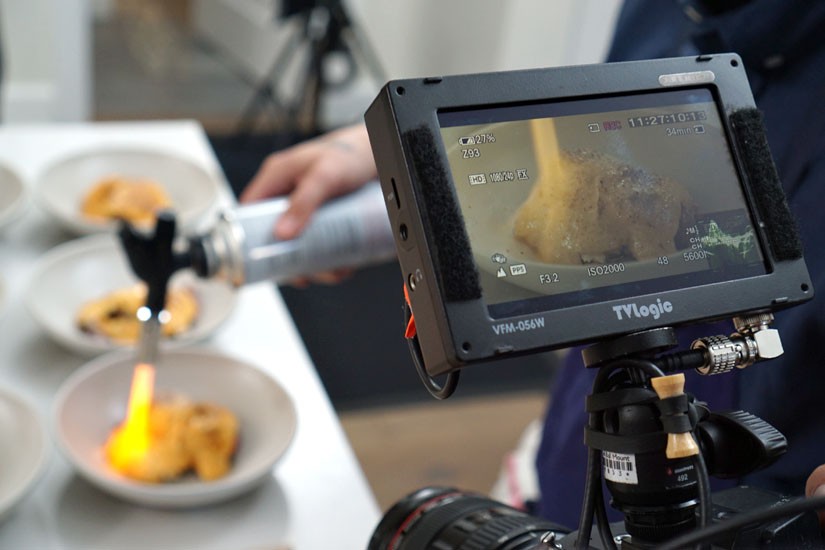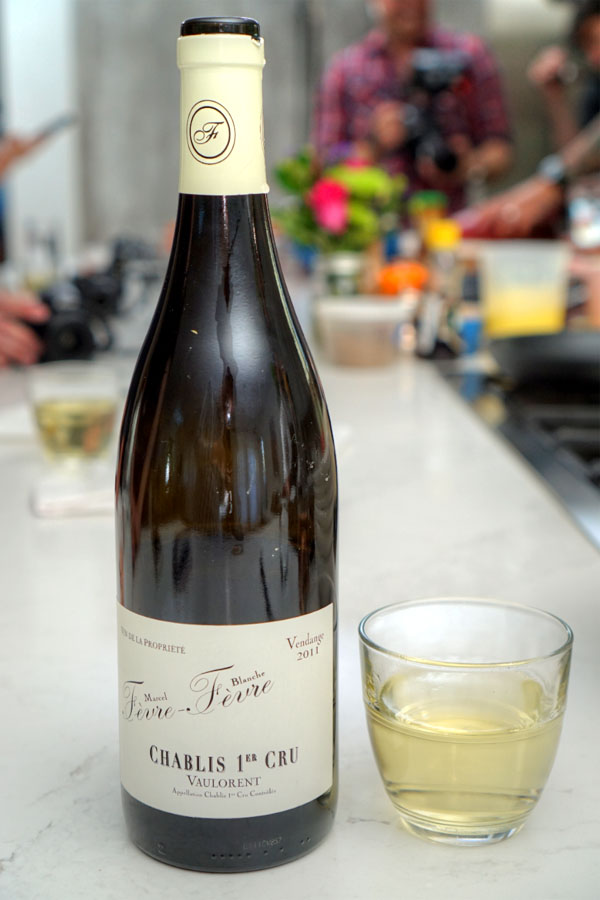 Given that Ludo hails from Burgundy, it made sense to have some wine from the region. The
2011 Marcel et Blanche Fèvre Chablis 1er Cru Vaulorent
came from the Chef's own collection. I quite enjoyed it, finding its bright, clean, distinctly mineral-driven nuances and lemon-y qualities well-matched to the food.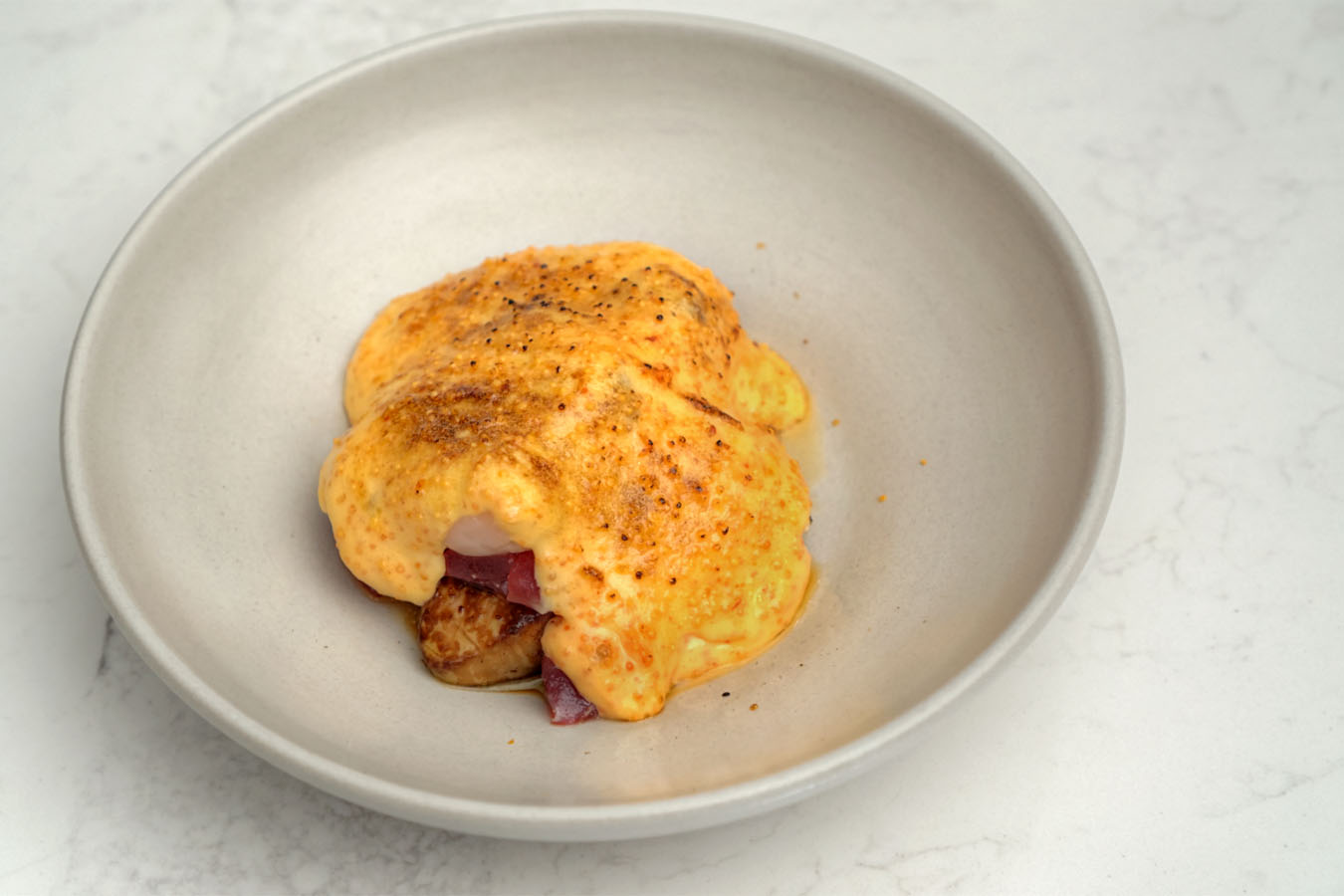 The foie gras dynamite from
5.0
stands out as one of the most memorable LudoBites dishes for me. The Chef's apparently a fan of the trashy, quasi-Japanese preparation, and somehow got the idea to apply it to the well-worn pairing of foie gras and tuna. It wasn't much to look at, but managed to deliver in taste and sheer bravado. I got loads of nutty sesame at first blush, which transitioned to the sweetness of lychee and the enveloping creaminess of the Kewpie-sambal dynamite sauce, perked up by finger lime-esque pops of crunchiness from the
tobiko
. There were strong flavors at play, but the foie managed to stand up to them, giving up a liver-y essence that underscored the entire dish. Nice temperature contrast with the tuna, too.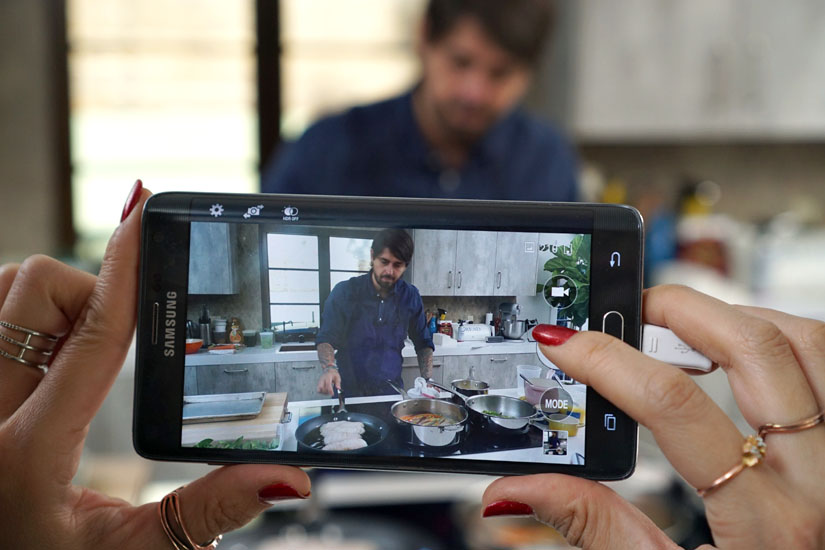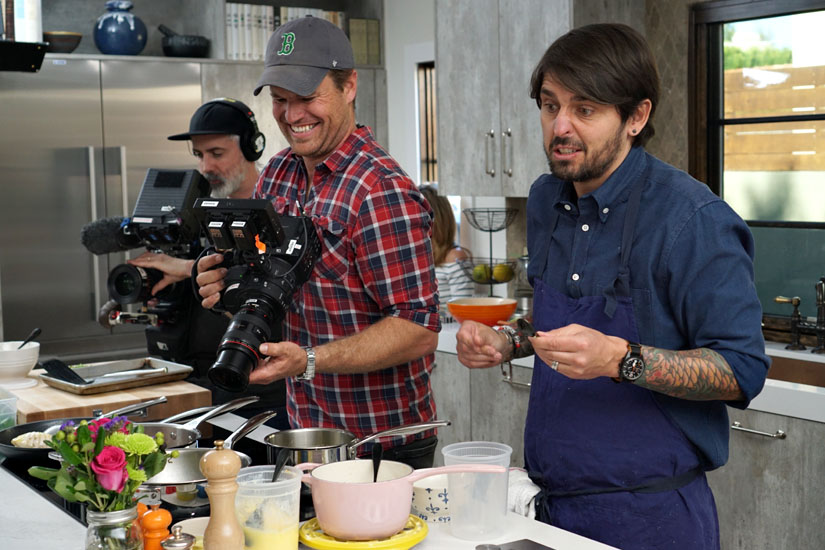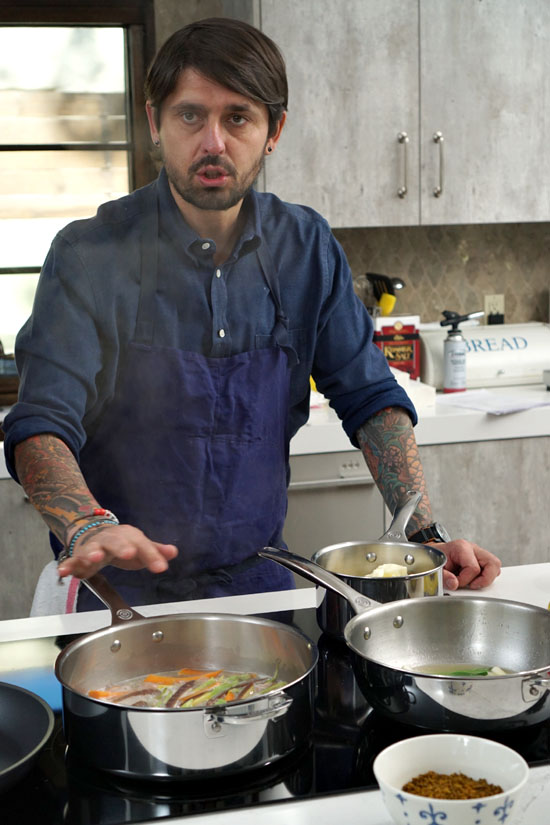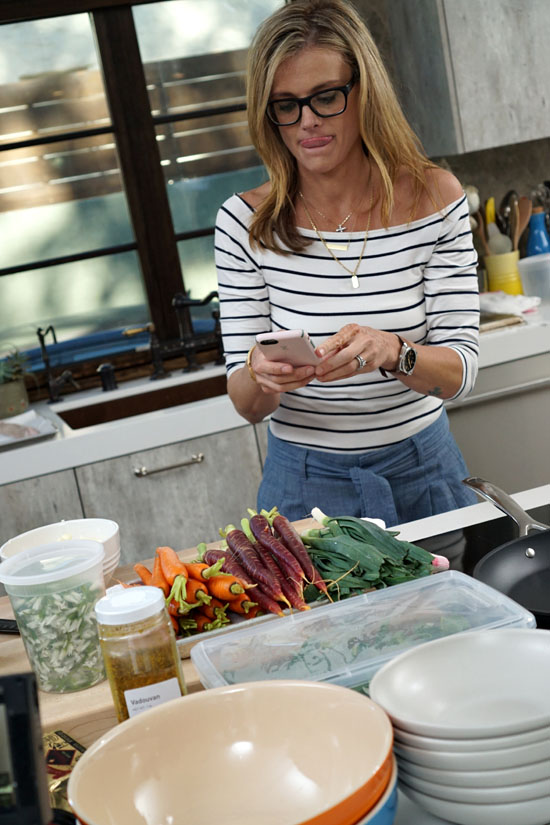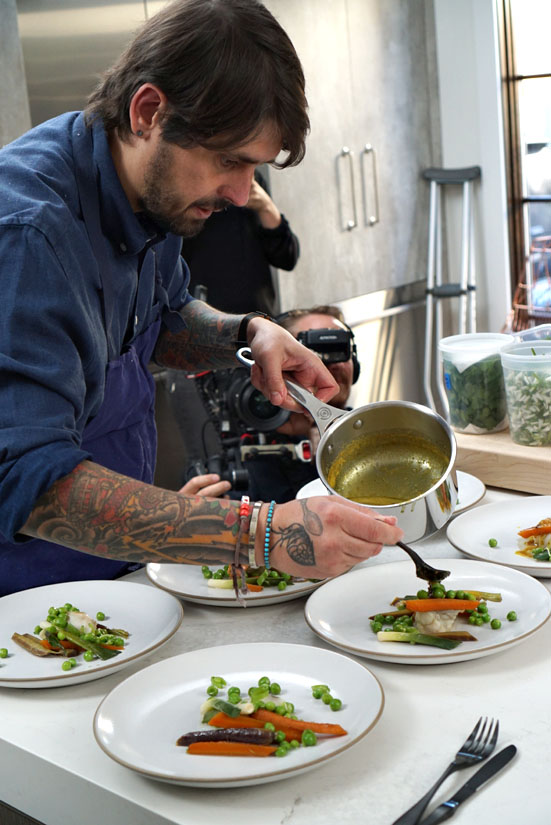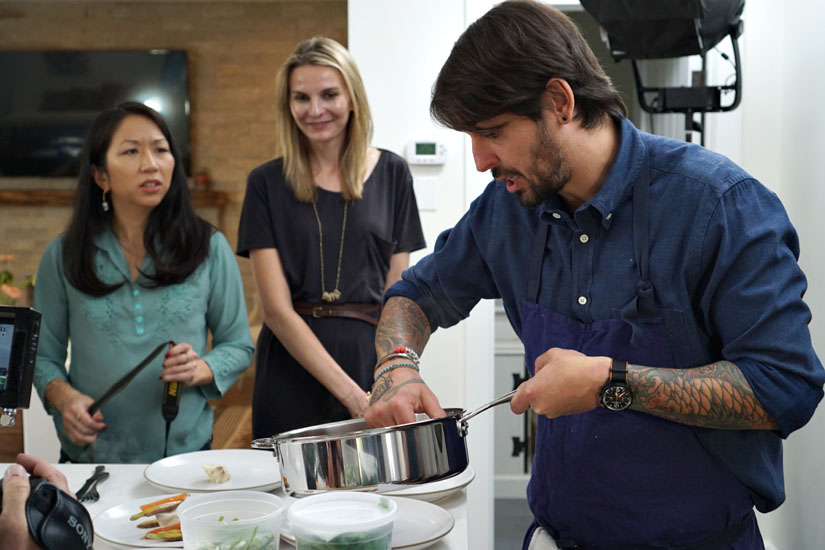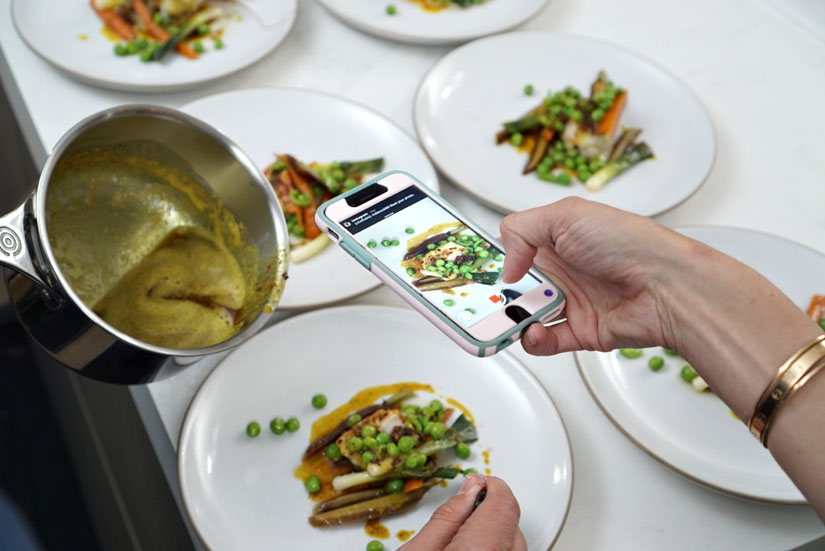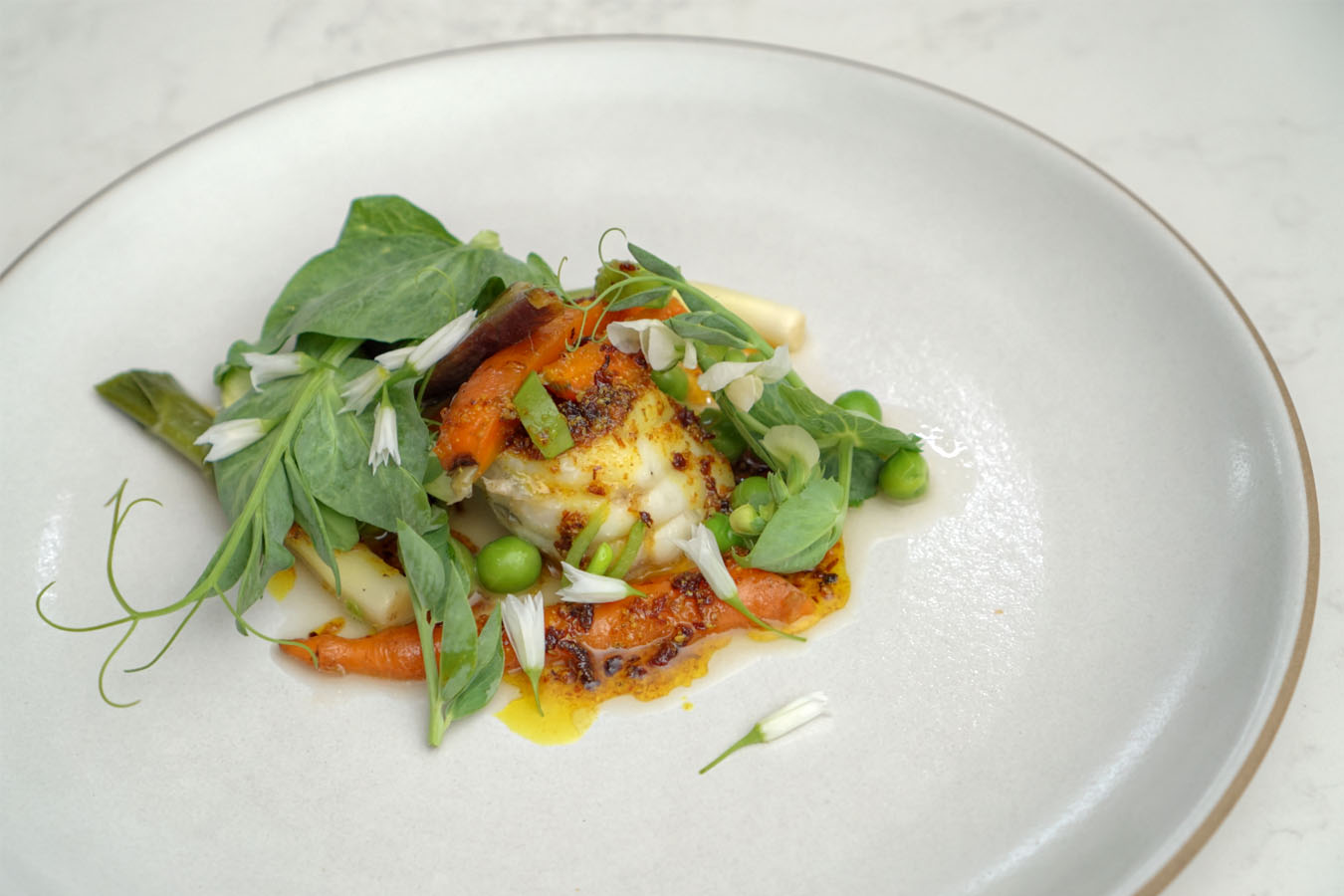 Our last savory was a crowd pleaser as well, and came from
4.0
. Monkfish was slowly poached in olive oil, and showed off a perfect texture that was simultaneously spongy, springy, satisfying. It meshed well with the aromatics of vadouvan butter--the spice permeating the fish but never becoming overwhelming--while the still-crisp veggies furnished the needed brightness.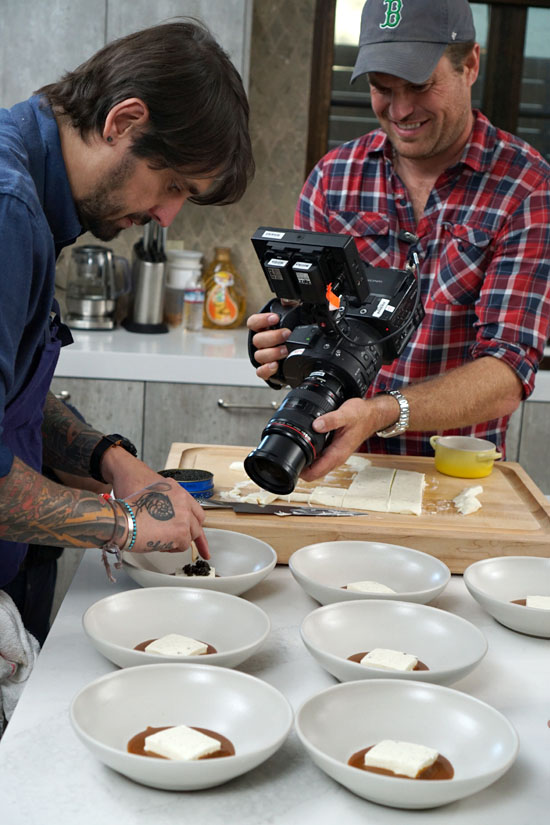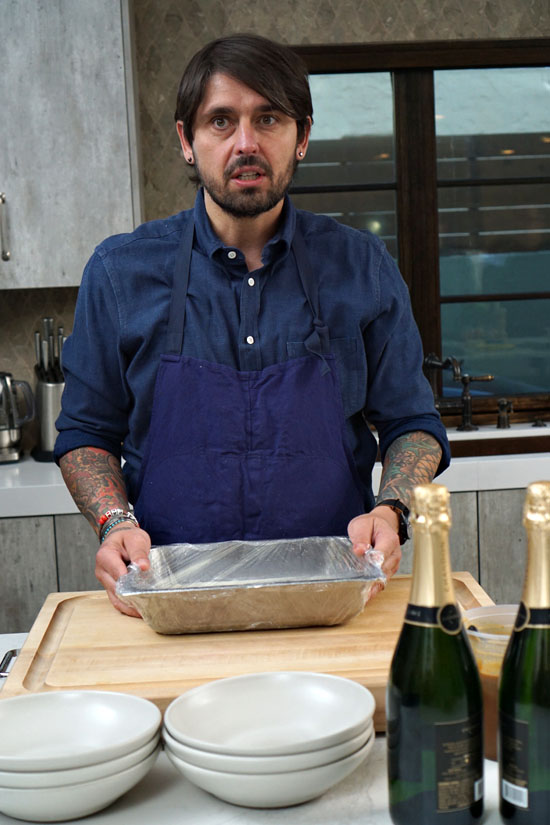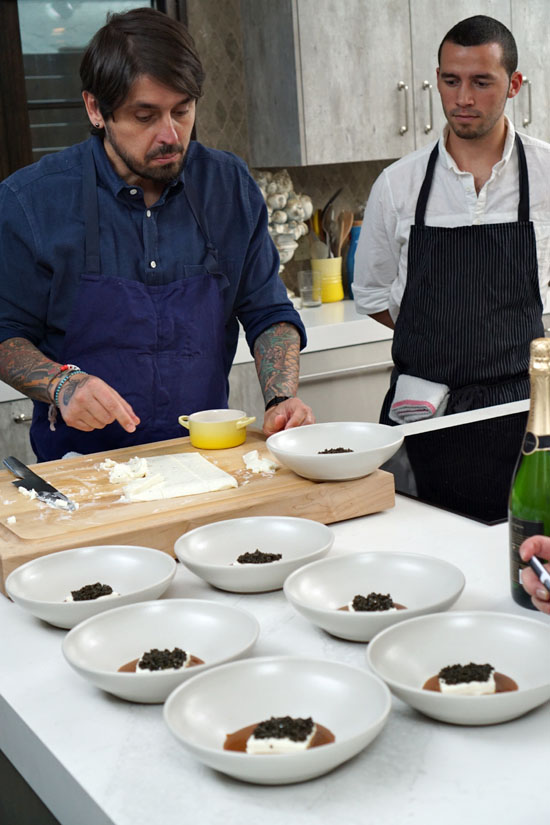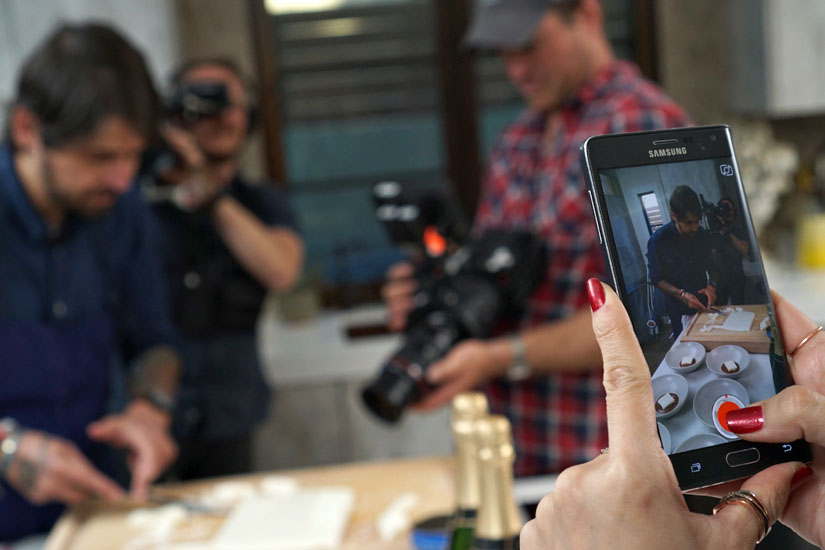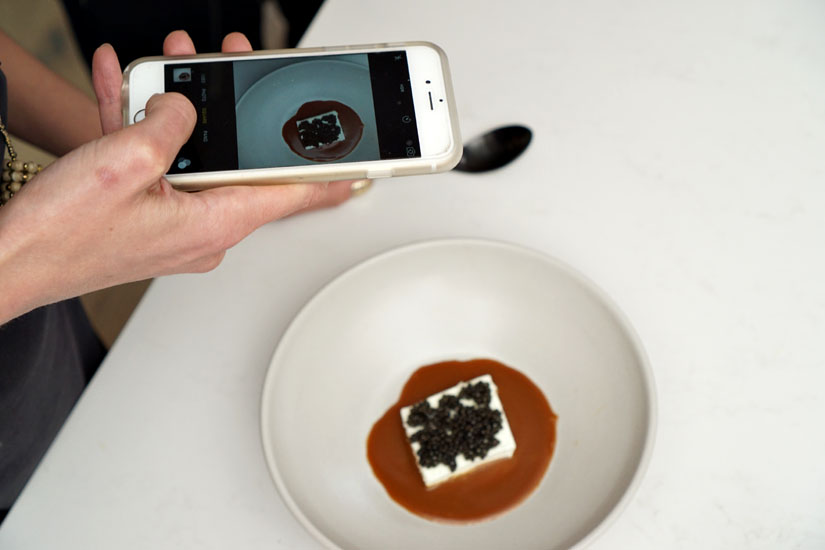 I opened up something dessert-y prior to our final course, the
2016 Cigar City Hunahpu's
, an imperial stout aged on cacao nibs, ancho and pasilla chiles, cinnamon, and Madagascar vanilla. Though Ludo was vehemently opposed to pairing the beer with his panna cotta, the Hunahpu's actually made for a more fitting match than the provided sparkling wine thanks to the beer's rich cocoa and vanilla notes (and even Colette agreed with me on that).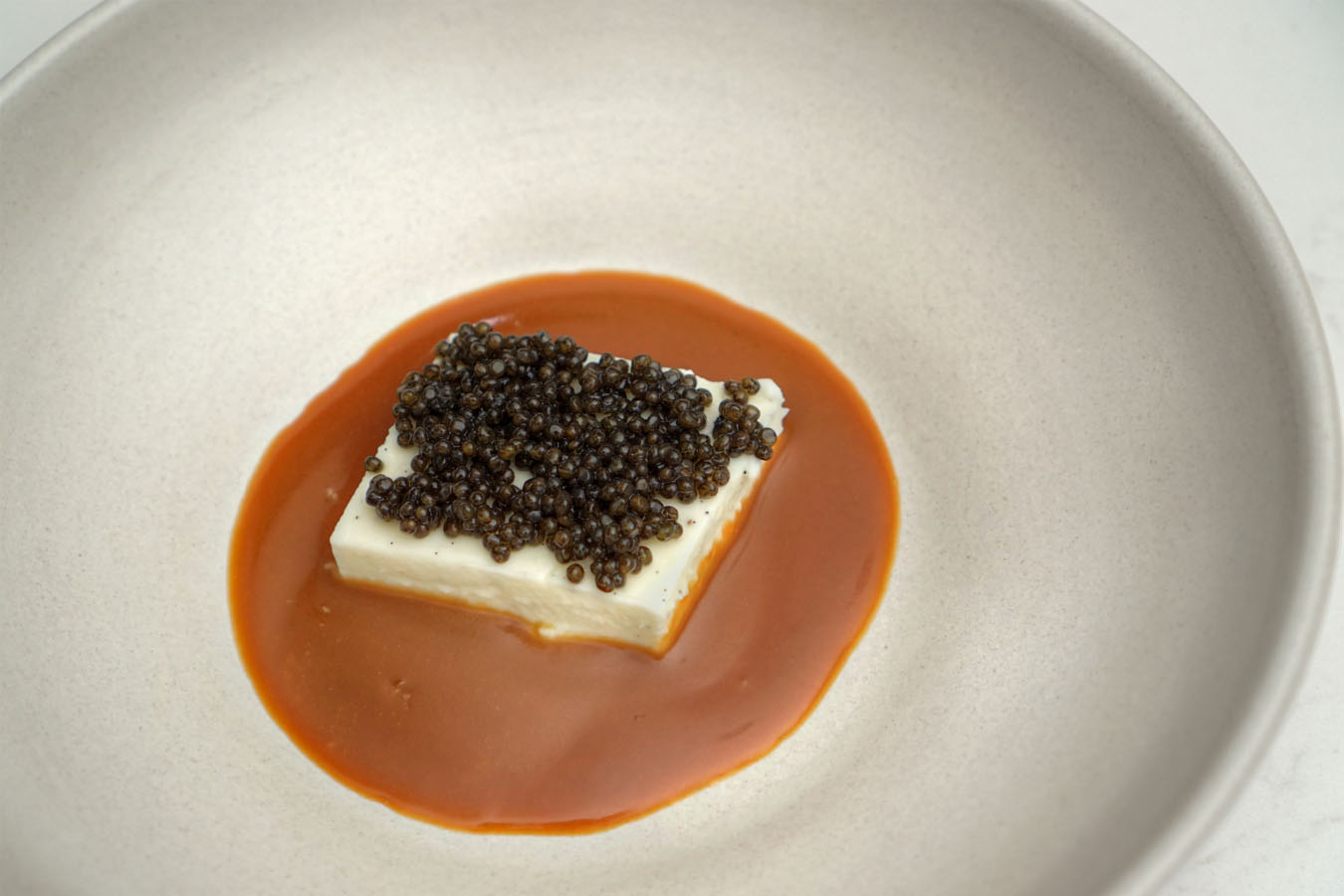 We closed with a dessert that Ludo debuted at Bastide over a decade ago, but which most of us encountered for the first time at
2.0
. A take on Brittany's
caramels au beurre salé
, it played the in-your-face salinity of caviar against the sugariness of caramel, while a base of vanilla-infused crème fraîche panna cotta offered a counterpoint to the otherwise robust flavors.
Not knowing what to expect, I was a bit wary coming into this, but I will say that I thoroughly enjoyed the experience. The cooking was spot on across the board, with the dishes showcasing more finesse than they ever did at whichever iteration of LudoBites they debuted at. The food was only half of the equation though. LudoBites always had more of a people aspect to it, and it was fun to see some familiar faces from the halcyon days and look back on how we all came of age within the larger LA food community. I'll be looking forward to seeing how the episode turns out.