The Walker Inn (Los Angeles, CA) [2]
The Walker Inn Bar & Lounge at Hotel Normandie
3612 W 6th St, Los Angeles, CA 90005
213.263.2709
www.thewalkerinnla.com
Wed 06/08/2016, 06:05p-08:45p
We had a lovely time during our last visit to
The Walker Inn
back in February, so when it was announced that the bar would be transitioning to a new menu at the start of June, we made sure to drop back in. The theme this time around was "Climate," defined for our purposes as the entirety of a locale's environment, which influences how its populace lives.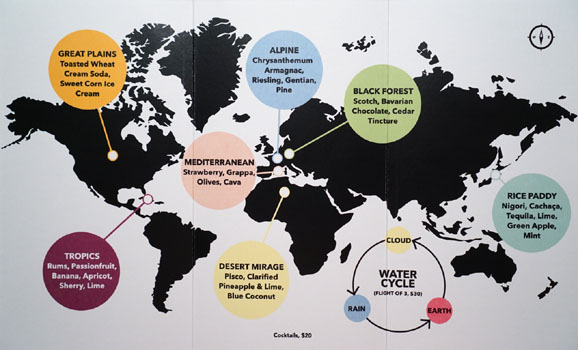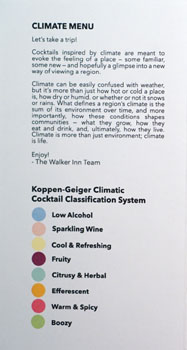 The idea for the menu was to elicit a sense of place by incorporating ingredients and flavors from a particular area. Like last time, we opted for half and quarter pours of everything on the menu, for which we were charged $45pp. Click for larger versions.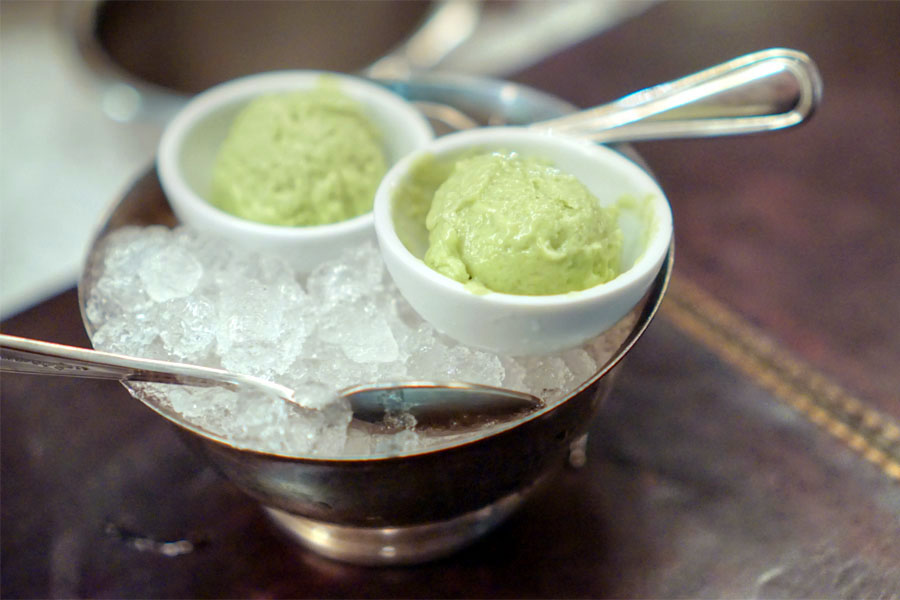 Tonight's "amuse" was an avocado ice cream with cucumber, spearmint, and Dolin dry. It was a refreshing start to things, sweet and lush at first, but with a countering tartness, acidity, and cool cucumber-y finish laced with vermouth aromatics.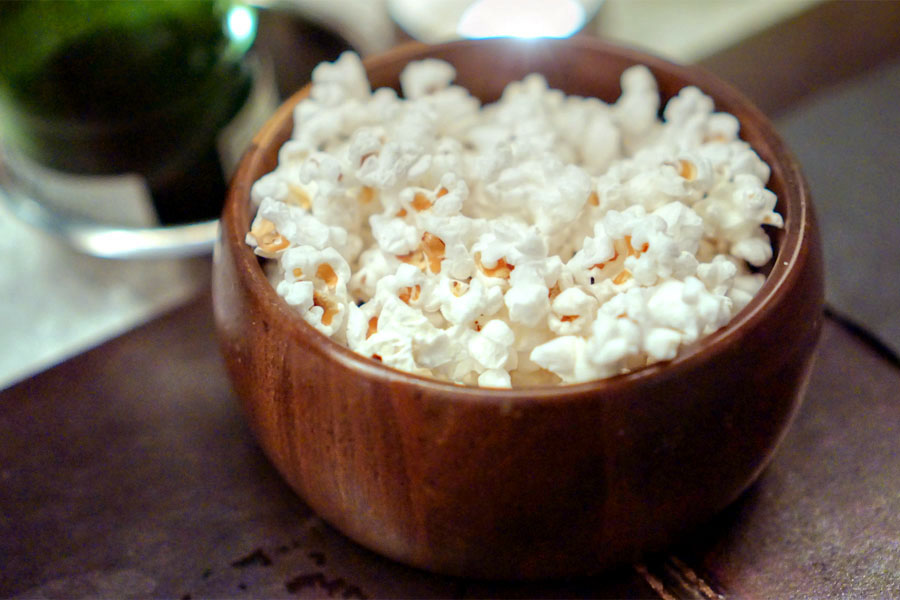 The coconut oil-sea salt popcorn was as addictive as ever.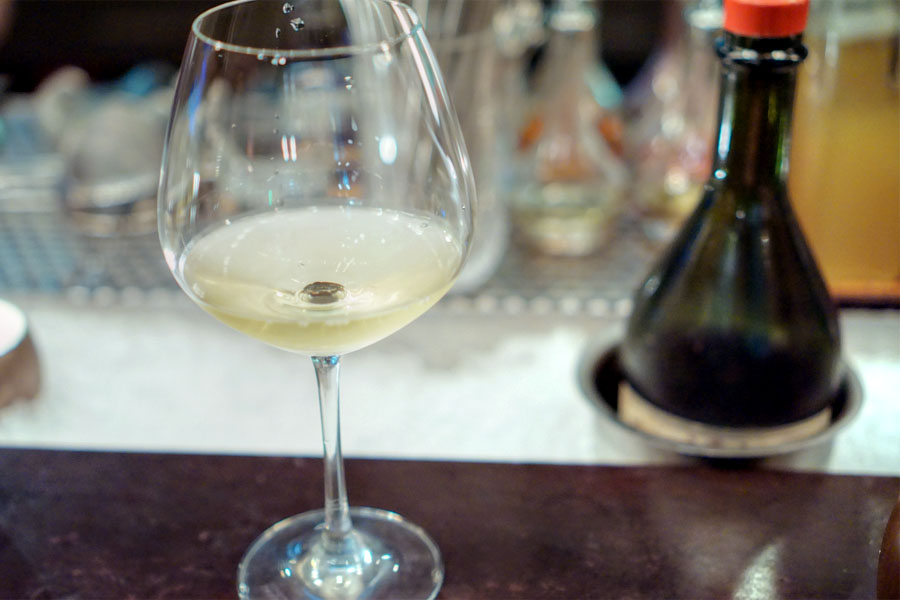 Alpine
| Chrysanthemum, Armagnac, Riesling, Gentian, Pine
We commenced with the requisite wine cocktail, based off Riesling and incorporating Alpine-style herbs. At first blush, the expected sweetness from the wine really came to the forefront, but this quickly transitioned to tempering notes of pine, botanicals, and a lingering hit of anise.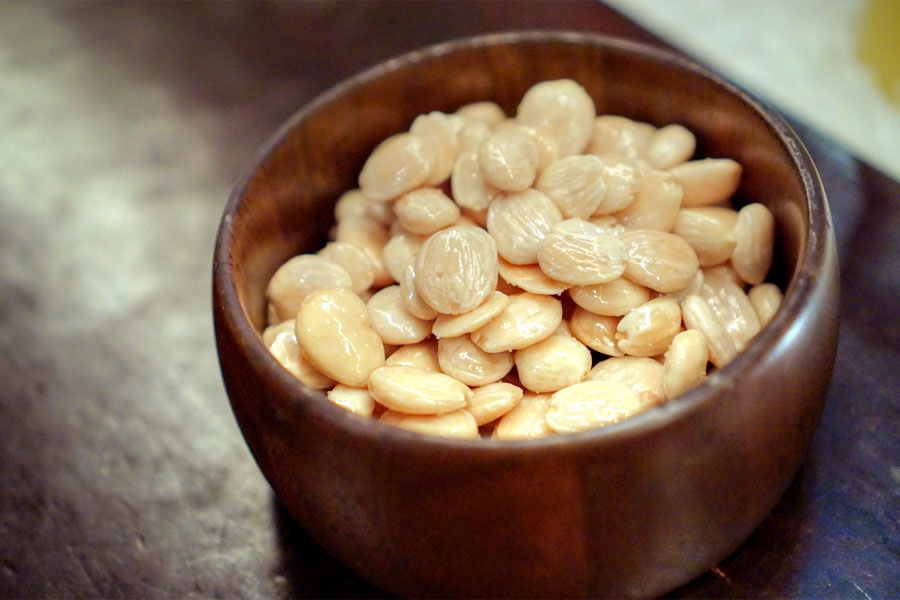 One of my drinking companions happened to have some Marcona almonds on her, and the folks at the bar were nice enough to provide a bowl for our snacking purposes.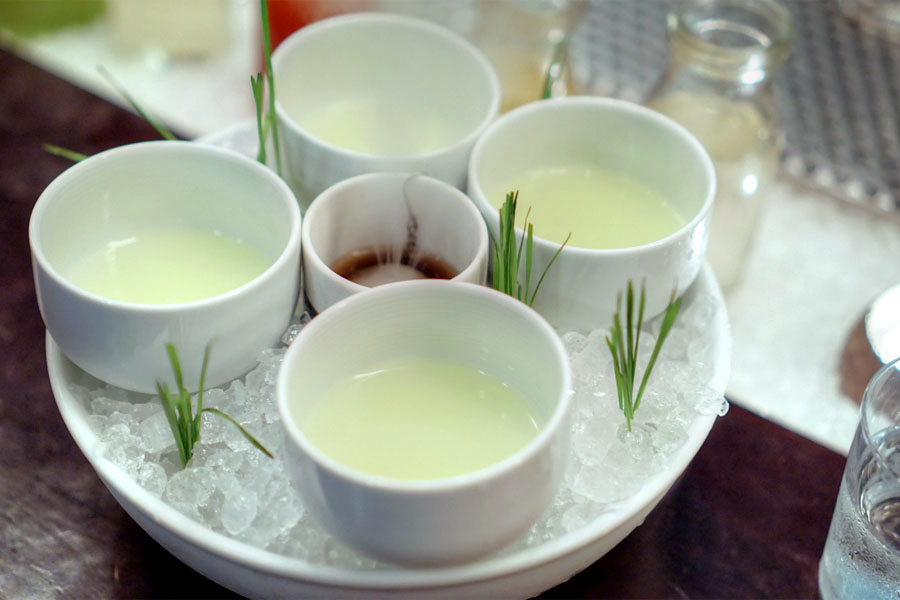 Rice Paddy
| Nigori, Cachaça, Tequila, Lime, Green Apple, Mint
Our next course featured some
Alinea
-style aromatics. Wafts of jasmine black oolong added a tea-like sweetness to the cocktail, which played the floral, fruity, ricey nature of
nigori
against the smokier, grassy character of the two spirits.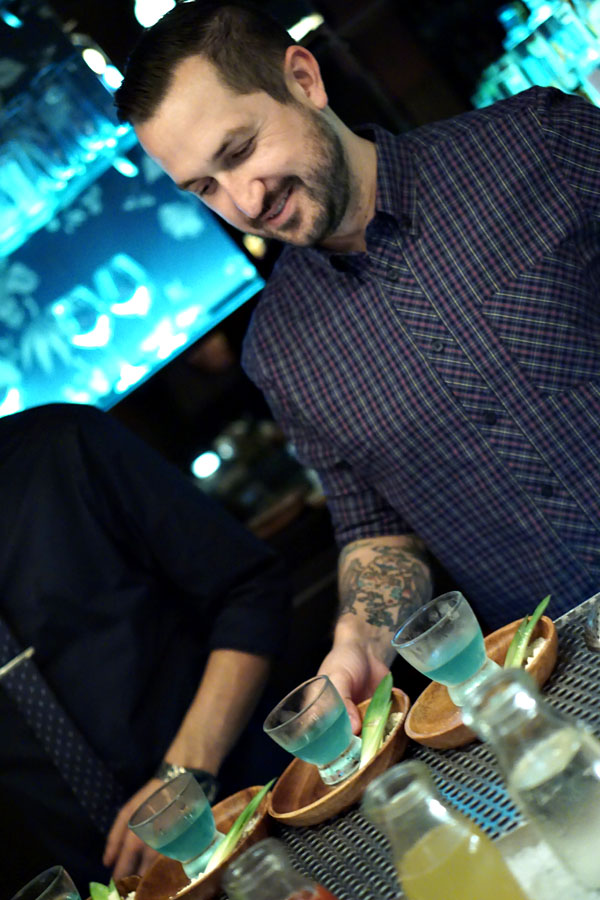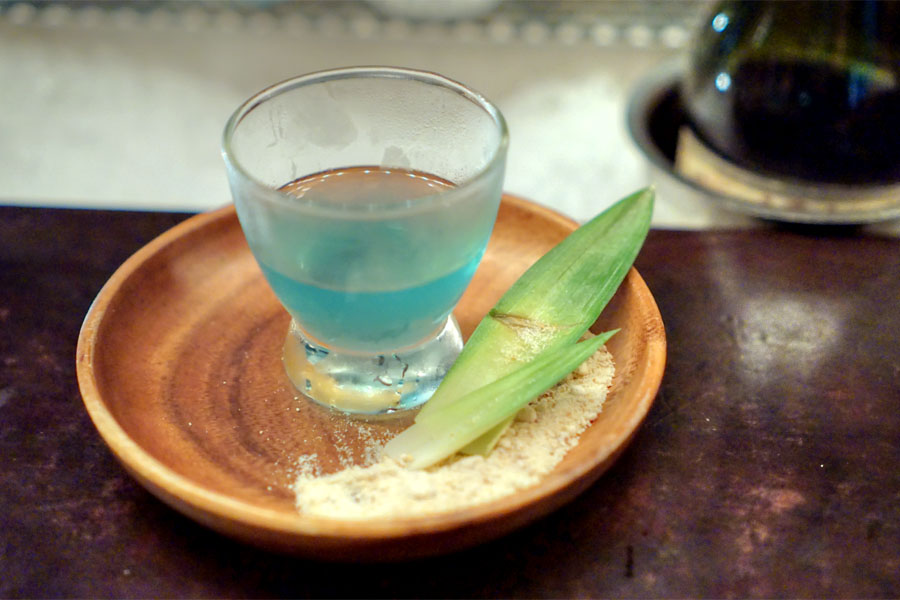 Desert Mirage
| Pisco, Clarified Pineapple & Lime, Blue Coconut
Our next course was inspired by the idea of a tropical oasis. The actual drink was designed to mimic a pool of water, and had a sweet, candied quality to it, with tangy pineapple and a booziness from the pisco underlying. Meanwhile, accompanying this was a pineapple "sand", which seemed to emphasize the fruitiness of the drink.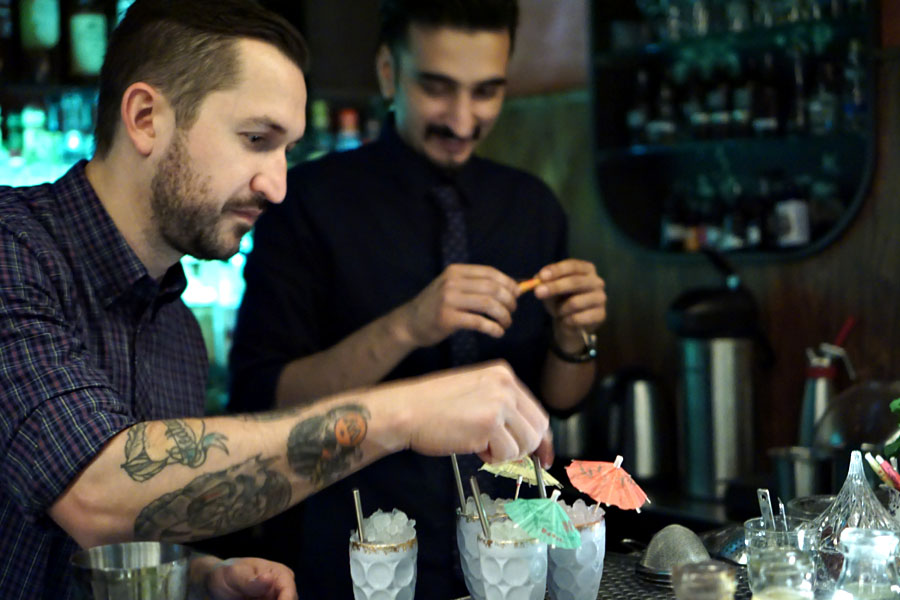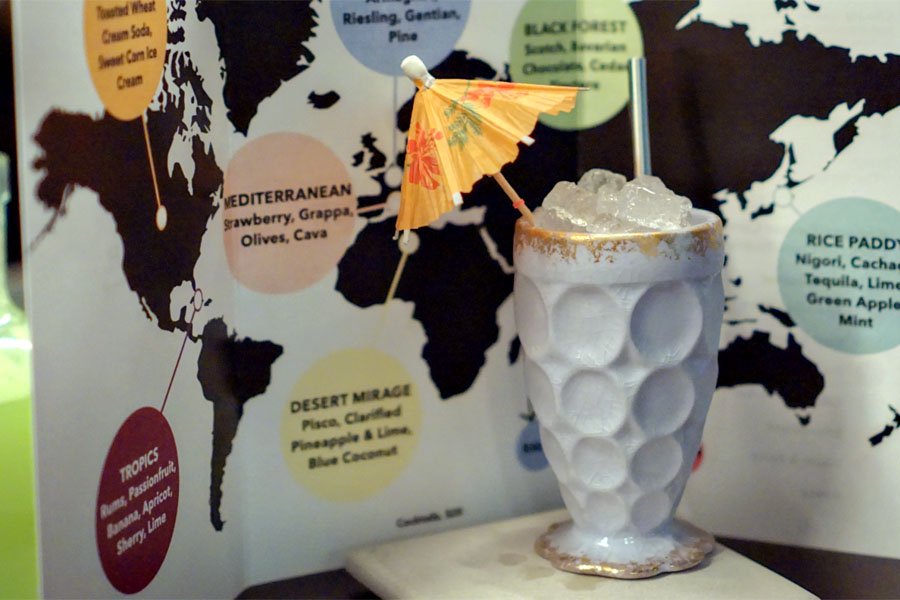 Tropics
| Rums, Passionfruit, Banana, Apricot, Sherry, Lime
This seemingly tiki-inspired cocktail certainly delivered, with mouthwatering notes of sweet, tropical spice offset by the blend of rums while sherry offered up a more contemplative element. A fun one.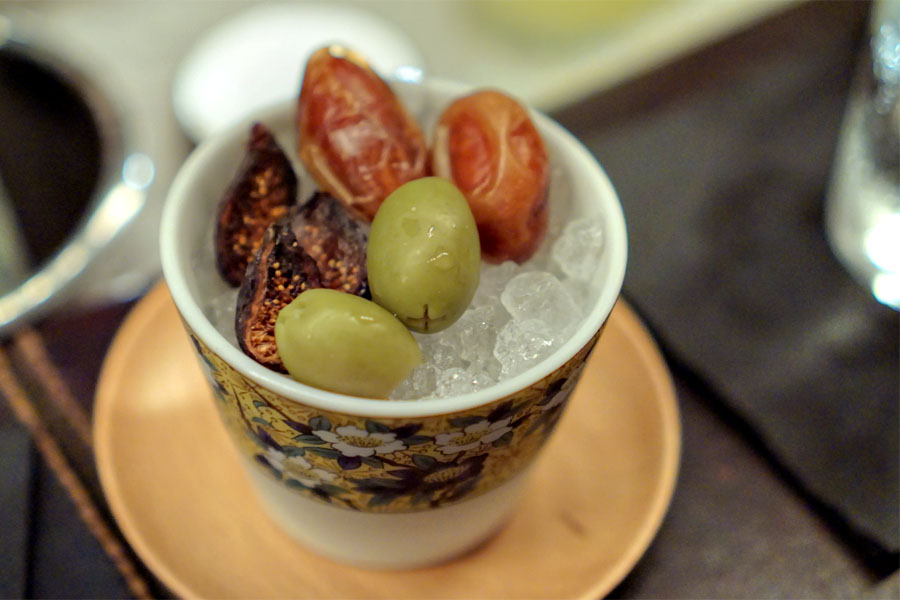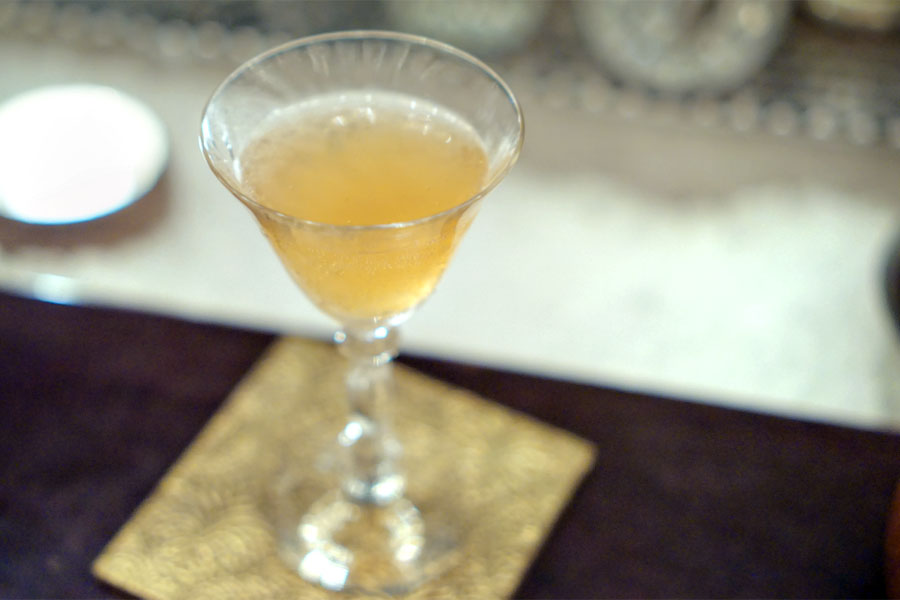 Mediterranean
| Strawberry, Grappa, Olives, Cava
The idea here was to combine two spirits from two Mediterranean-climate regions created using waste products: a strawberry vodka from Ventura (made from scraps of the fruit) and a grappa from Italy (made from pomace). Blended with sparkling wine, the end result was light and effervescent, with strawberry notes layered on top of the heft of the brandy. The cocktail was then served with olives, dates, and figs.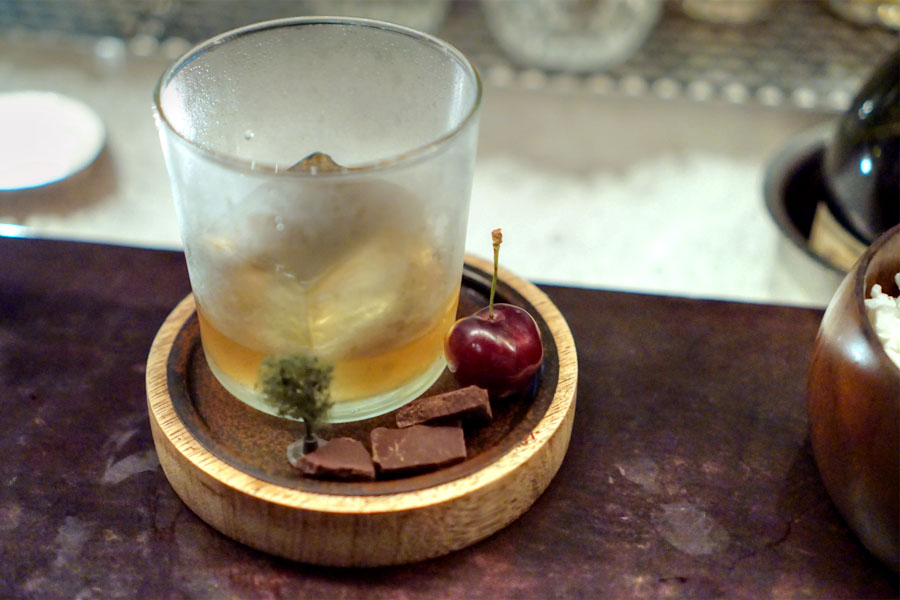 Black Forest
| Scotch, Bavarian Chocolate, Cedar Tincture
The booziest cocktail of the night was also a favorite of ours (and Bryan's too, apparently). It was inspired by the vibrancy of the
Schwarzwald
, and utilized brown butter-infused scotch, Guatemalan cacao nib distillate, Douglas fir eau de vie, Amaro Abano, Luxardo Maraschino, salt, and an atomized cedar distillate. The drink definitely had a zesty, astringent, forest-y quality to it, but this matched up well with the flavors of chocolate and cherry present, and I was a big fan of the pricks of salt here as well.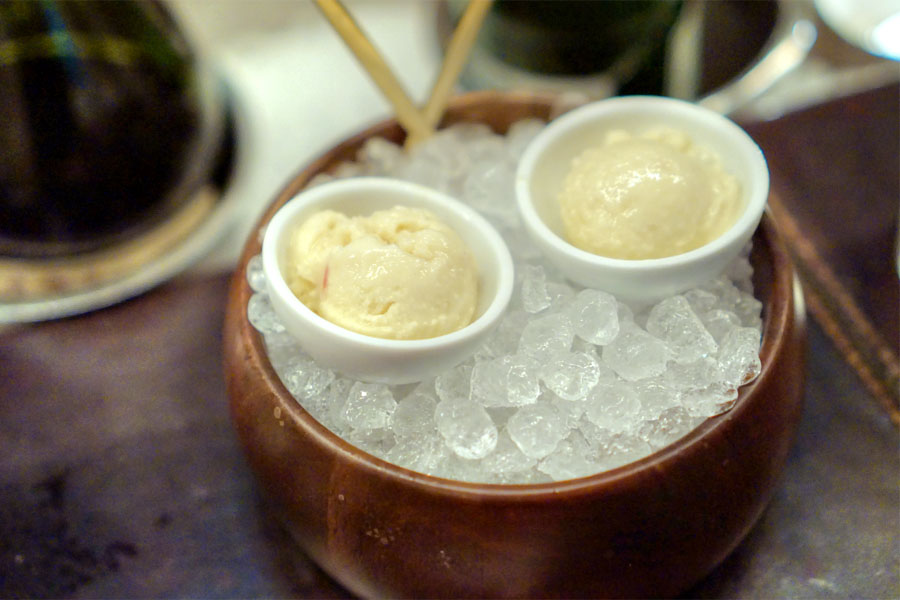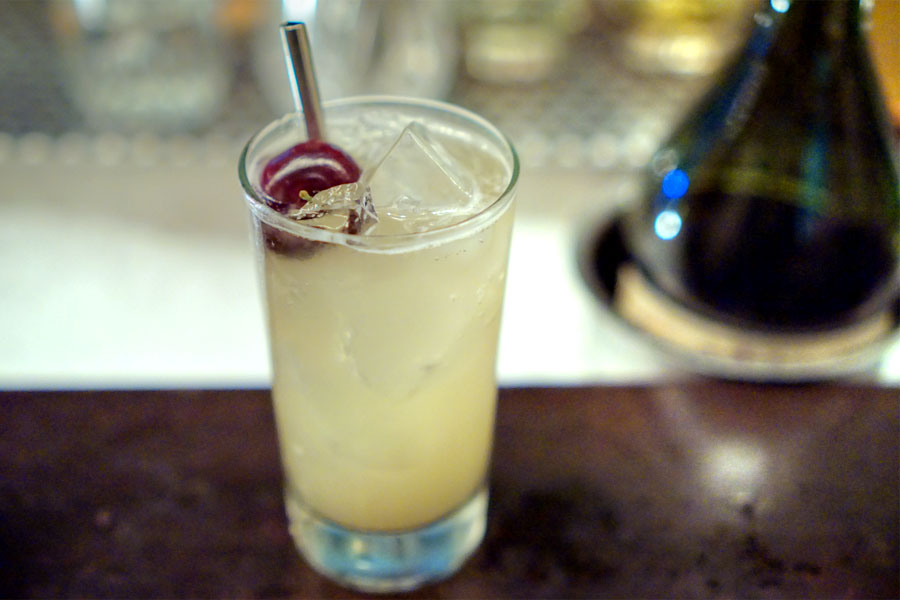 Great Plains
| Toasted Wheat Cream Soda, Sweet Corn Ice Cream
This ode to corn and wheat was also a crowd pleaser. The cream soda combined wheatberry-infused Elyx vodka with vanilla, lactic acid, and honey, and really did a wonderful job recalling the sweet, cozy flavors of a cream soda. What took this over the top, though, was the toasted corn ice cream, which had a sugariness to it that worked perfectly as a complement to the cocktail--spot on.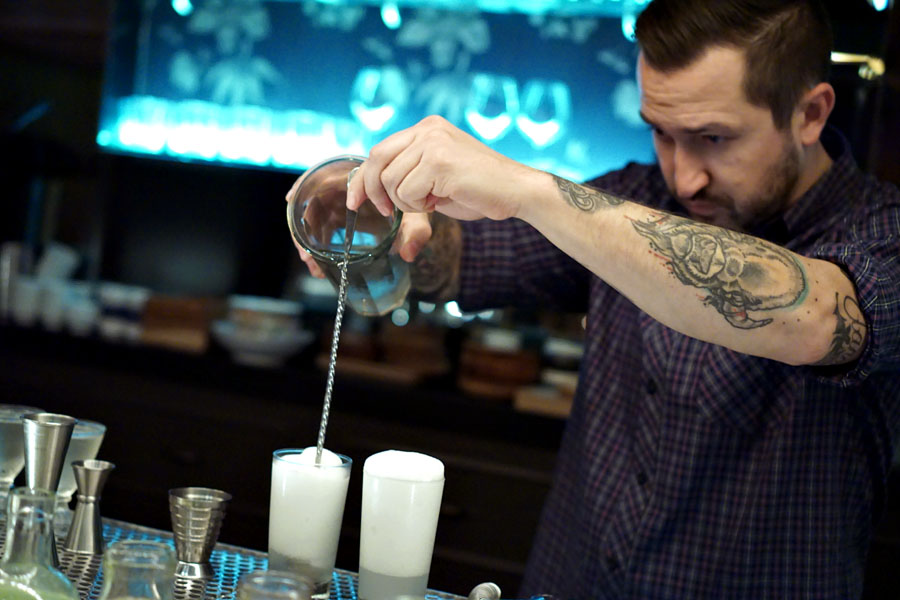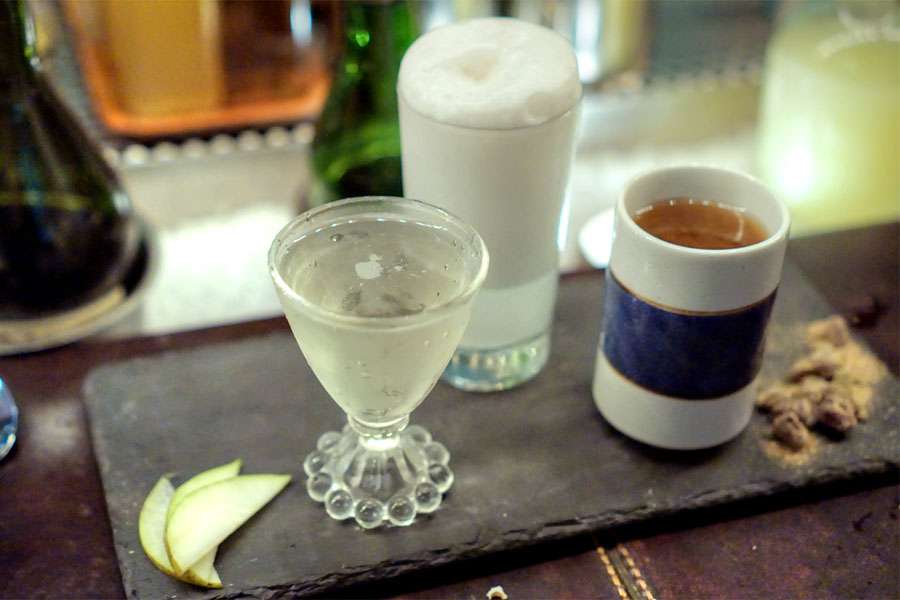 Water Cycle
| Rain -> Earth -> Cloud
Up next was a set of three cocktails inspired by the Earth's water cycle of evaporation-condensation-precipitation.
Rain: Designed to evoke the fresh, pure crispness of fallen rain, this one combined London dry gin, black lime zest, wine, salt solution, atomized pink Himalayan sea salt, and a hint of brandy, and was served with fresh pears. I found it clean, crisp, mineral-forward, yet with a sweetness to it that was complemented by the fruit.
Earth: We had here a commixture of cognac, Mulato pepper-infused mezcal, Bosch pear juice, black pepper distillate, and PX sherry, with amchoor (an Indian-style mango powder) and golden raisins on the side. It was supposed to convey a "dirtiness" to it, and had plenty of warm, earthy, spicy flavors, with dark fruit and a palpable tartness throughout.
Cloud: White peony tea infused into blanc vermouth, with Sancerre, gin, coconut milk, and vanilla added, the whole thing shaken and charged in a whipped cream canister. Visually and texturally reminiscent of a cloud, this one was cool and refreshing, with soft, sweet notes of vanilla and coconut throughout.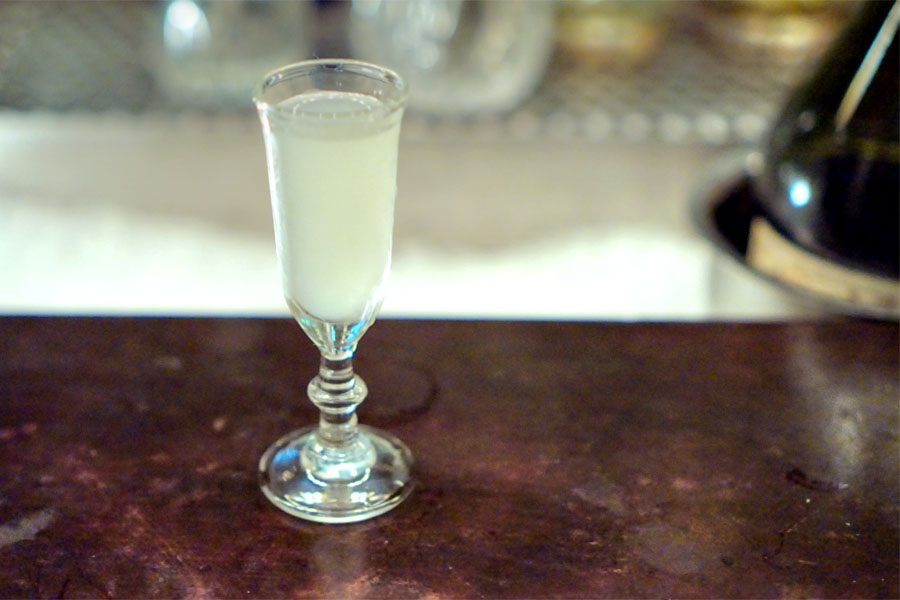 We closed with a yuzu sake, a delectable mix of sweet 'n' sour that was reminiscent of the shot you get at the end of your meal at
Zo
.
Bryan Bruce and Jamal did a great job tonight, both in terms of the drinks and the service, which was as gracious and affable as ever. This was a fun menu, but still contemplative, and you can bet that I'll be looking forward to seeing what the team comes up with next.
---
Post-cocktail eating happened at
Lee's Noodles
and included
gimbap
from Kimbap Paradise next door, as well as pie from Cassell's.