Son of a Gun (Los Angeles, CA) [2]
Son of a Gun Restaurant
8370 W 3rd St, Los Angeles, CA 90048
323.782.9033
www.sonofagunrestaurant.com
Sun 10/02/2016, 07:50p-09:15p
It's been a long while since I reported on
Son of a Gun
. In fact, the last time I wrote about the place was for its opening night back in February 2011. Given that it'd been over
five years
, I figured a check up was in order, so we stopped by the restaurant recently for a quick Sunday dinner.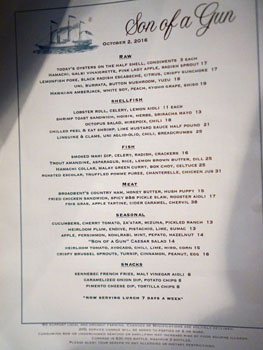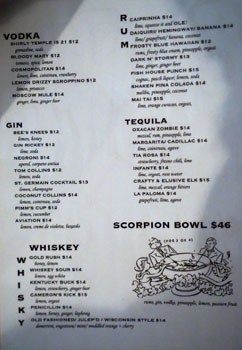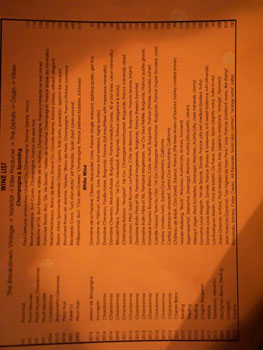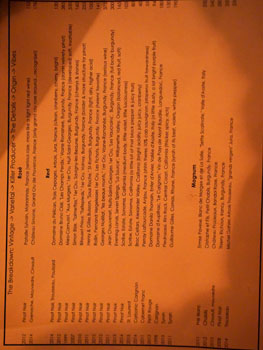 The menu reads similarly to what we've seen in the past, and in fact, there are a number of standbys that never left, e.g. the lobster roll, linguine & clams, mahi dip, and so on. Prices have certainly crept up, unsurprisingly. Drink-wise, the cocktail list is a bit larger, while the wine list has been significantly expanded. Click for larger versions.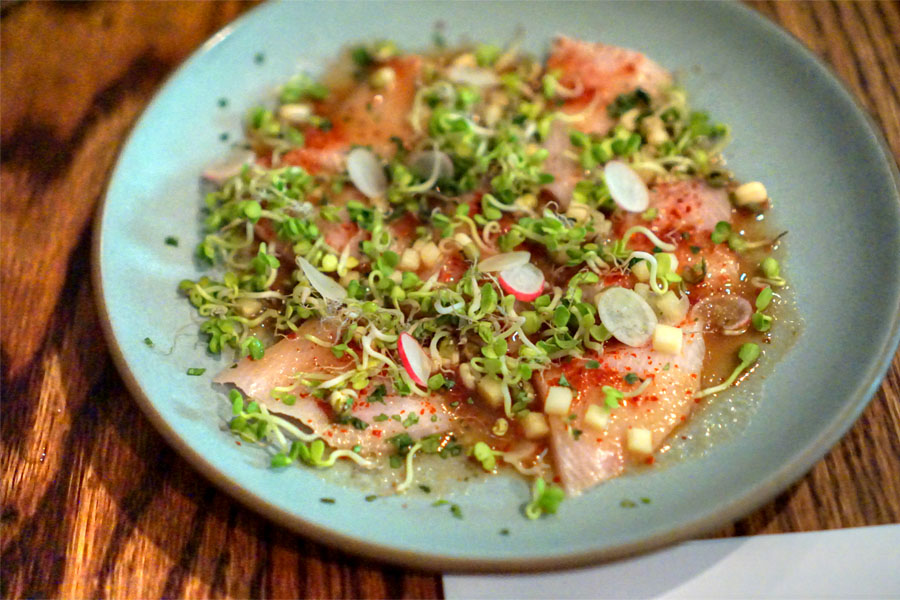 Hamachi, Galbi Vinaigrette, Pink Lady Apple, Radish Sprout [$17.00]
First came the hamachi, a standout for me. The fish arrived fatty, firm, its ocean-y flavors well-matched to the sweet-sour vinaigrette. The crux of the dish, though, was the radish sprout, which imparted a fantastic astringency on the close.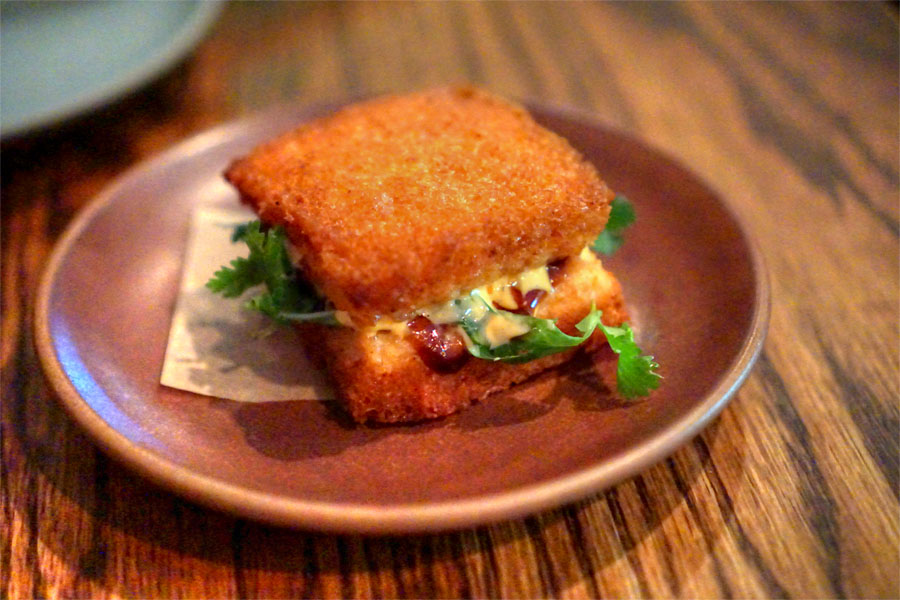 Shrimp Toast Sandwich, Hoisin, Herbs, Sriracha Mayo [$13.00]
Son of a Gun's signature prawn toast delivered, just as it always has. I was definitely into the robust, savory flavors of the shrimp-hoisin combo and how that played with the creamy-hot mayo and all the bright, herby notes present. Nice crunch from the toast, too.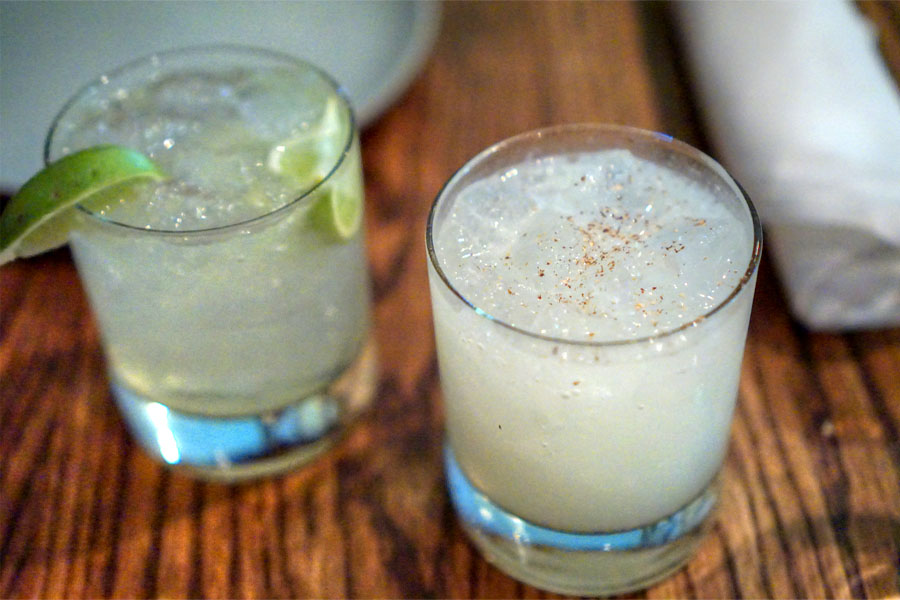 Caipirinha [$14.00]
| lime, squeeze it and OLE!
Infante [$14.00]
| lime, orgeat, rose water
In terms of cocktails, we enjoyed a textbook caipirinha and a pleasantly nutty-sweet Infante, with its delightful fragrant notes from the rose water.
Crispy Brussels Sprouts, Turnip, Cinnamon, Peanut, Egg [$16.00]
Brussels could've been a touch crispier, though taste-wise they had all the bitter, smoky flavors I wanted, tinged by a pinch of sweet spice from the cinnamon. Of course, that runny egg gave the dish an enveloping sort of richness, and I much appreciated the nutty, crunchy contribution from the peanuts as well.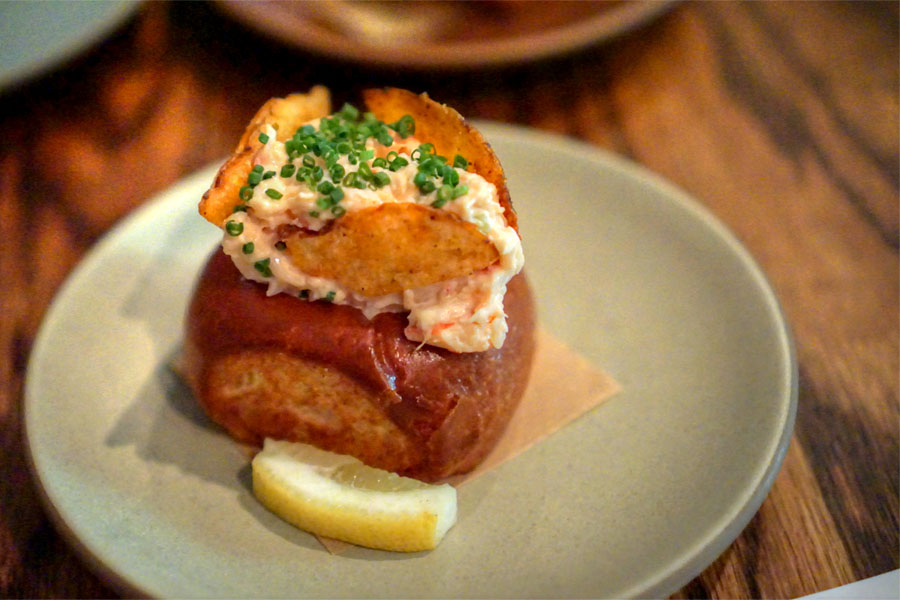 Lobster Roll, Celery, Lemon Aioli [$11.00]
SoaG's mini lobster roll managed to show off some sweet, briny flavors, perked up by the use of lemon while the buttery bun worked as a contrast. Nice crunch from the potato chips to boot.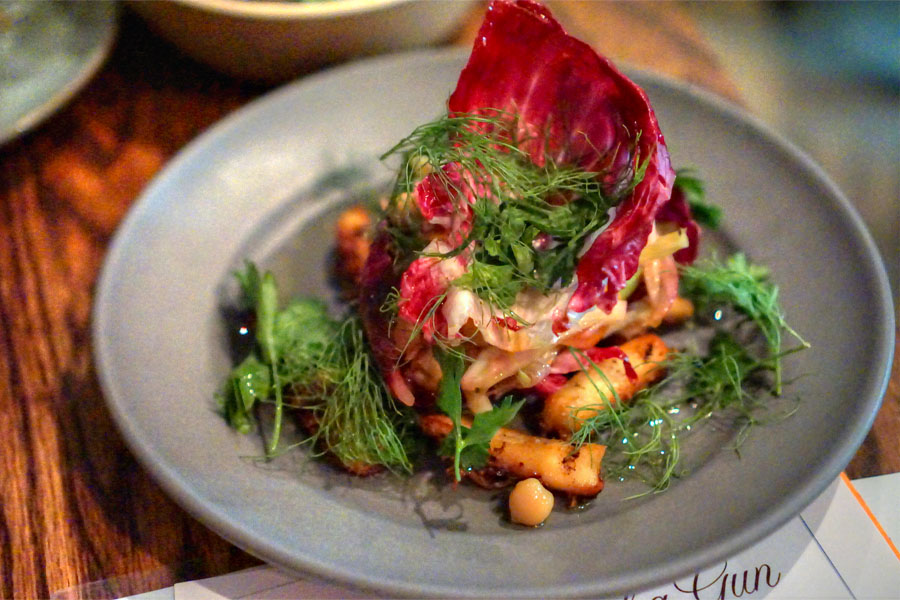 Octopus Salad, Mirepoix, Chili [$18.00]
Octopus came out properly tender, with a great bit of charring to it, and had its slightly sweet, slightly smoky flavors paired with a number of zesty accompaniments, the fennel being especially apparent.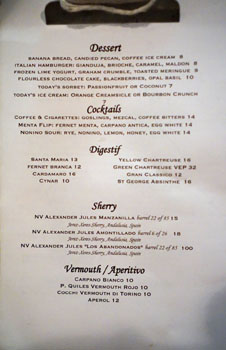 Here we see Son of a Gun's dessert menu, which has also grown in scope. Click for a larger version.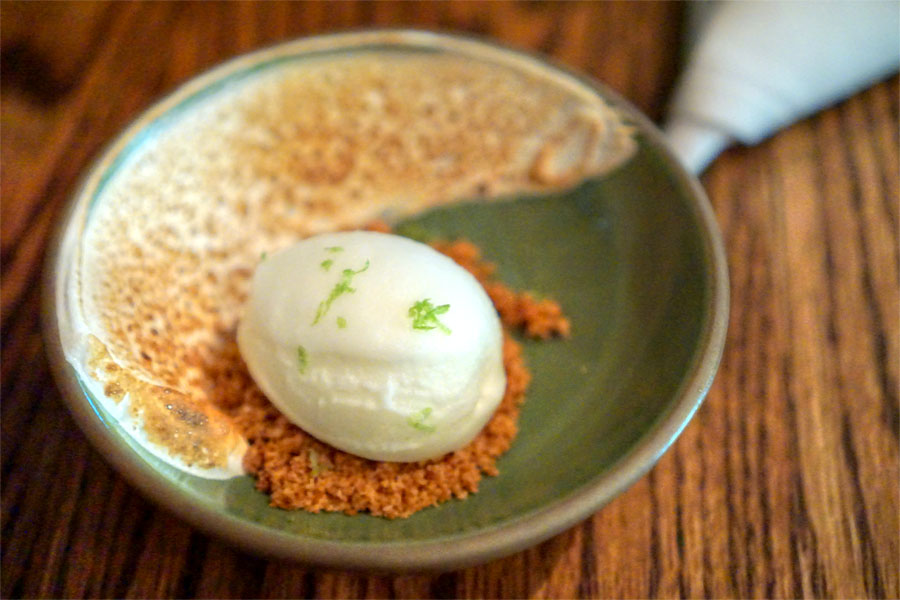 Frozen Lime Yogurt, Graham Crumble, Toasted Meringue [$9.00]
Dessert duties were handled by the restaurant's reconstructed key lime pie. Classic flavors of tart lime meshed with sweet, smoky meringue, the graham cracker crumble serving as a sugary base to the dish.
Since this place debuted in 2011, Vinny Dotolo and Jon Shook have gone on to open a number of other restaurants, i.e.
Trois Mec
,
Petit Trois
,
Jon & Vinny's
,
Trois Familia
. Fortunately though, that doesn't seem to have affected things too much, and Son of a Gun looks to be holding up pretty well. I believe they even lost their Chef de Cuisine recently, but it was still business as usual, at least from a diner's perspective.
---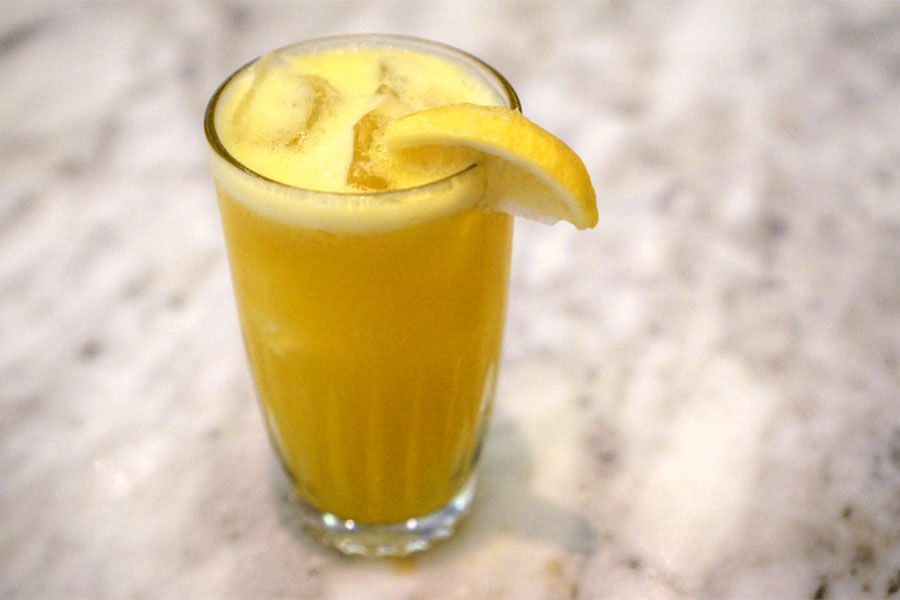 Mariska & Rye [$15.00]
| Cedar Ridge Rye, Lemon, Sugar, Passion Fruit Puree, Rekorderlig Passionfruit Cider
After dinner, we made a quick stop at
Pot Lobby Bar
for a couple drinks. I ordered this surprisingly sweet concoction, which could've stood to have its passion fruit dialed back a bit.
---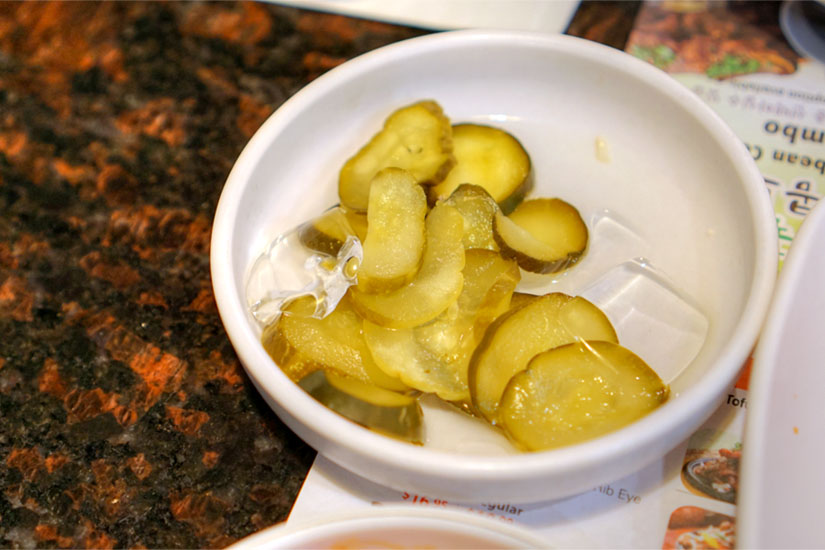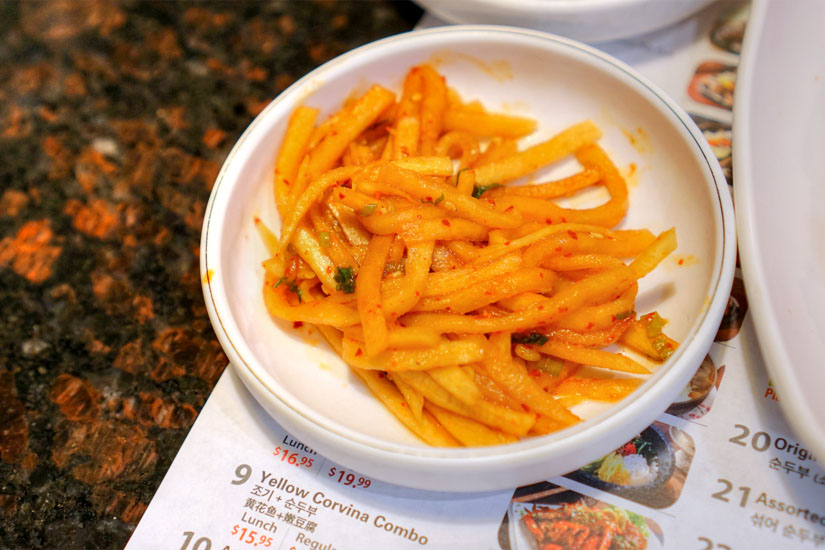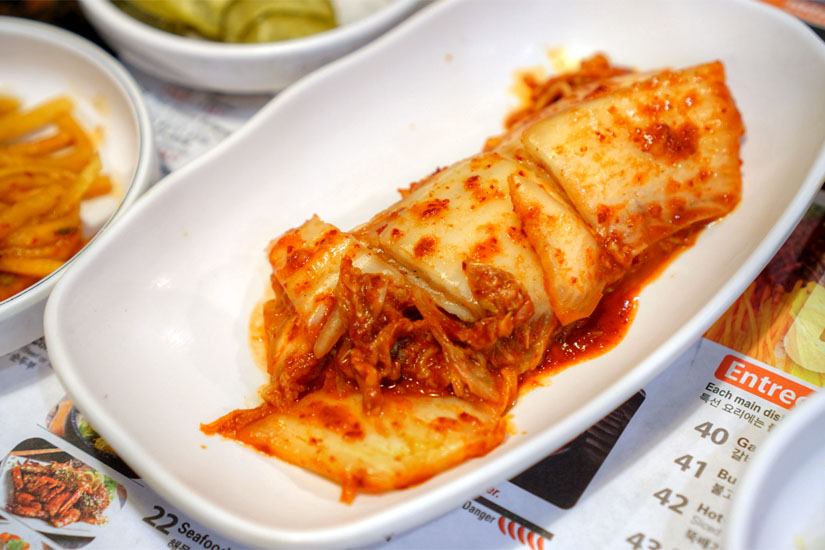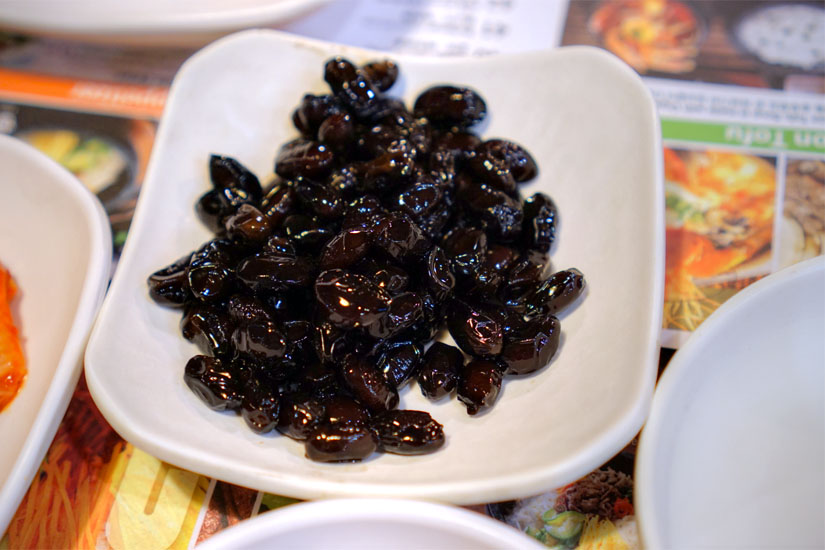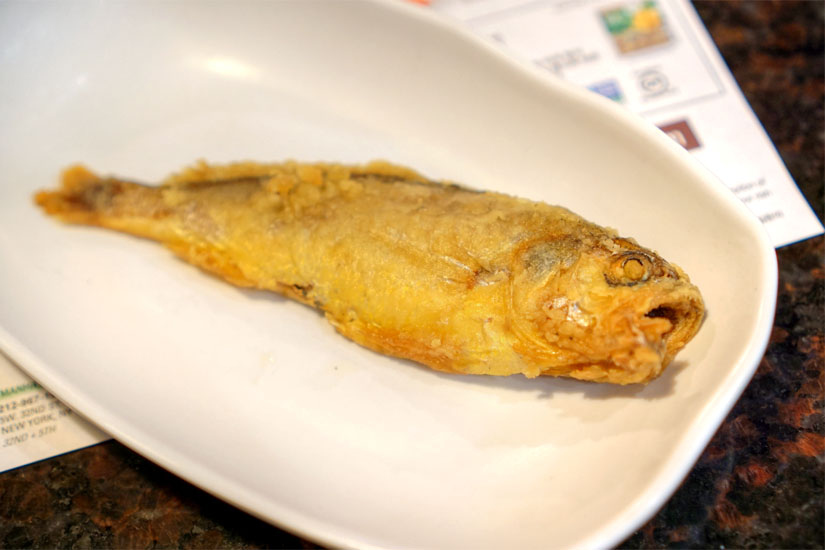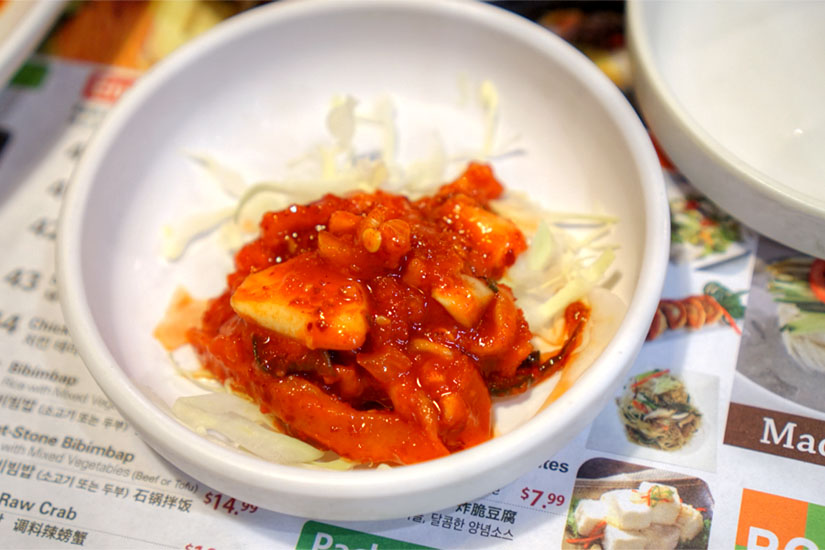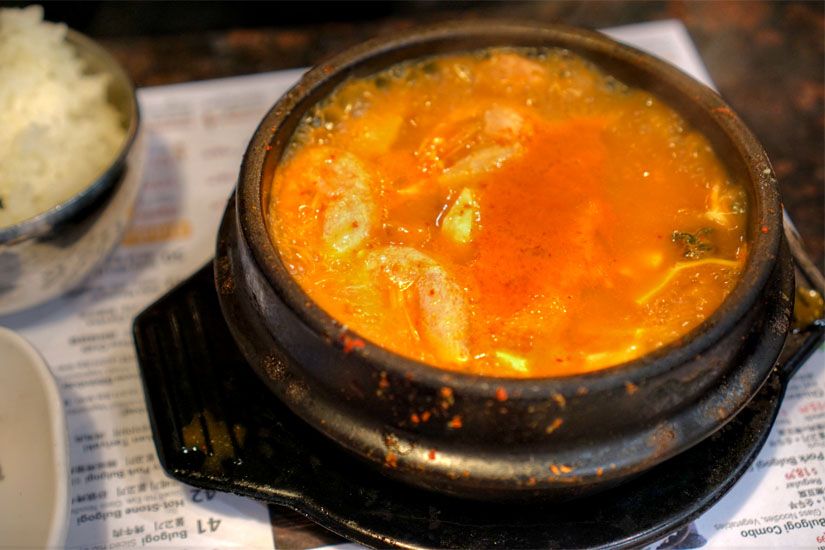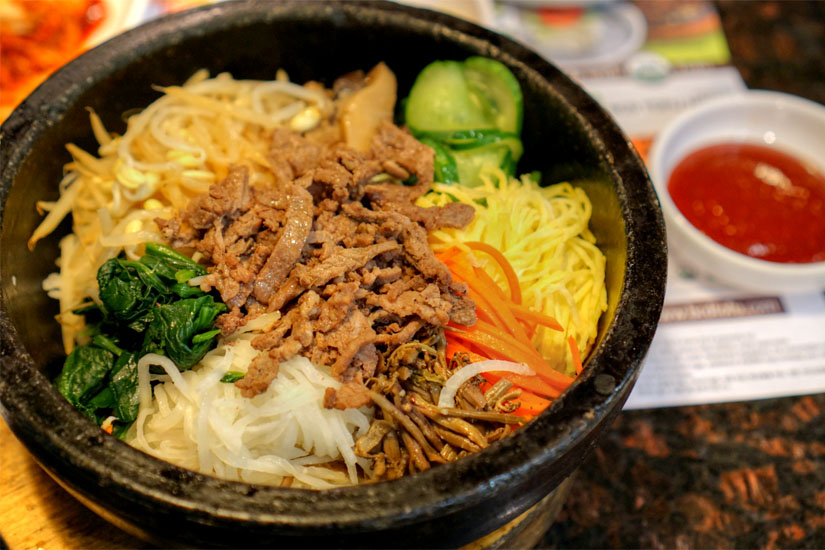 Seafood Soon Tofu [$10.45]
| Shrimp, Clam, Oyster
Hot-Stone Bibimbap [$14.99]
| Rice with Mixed Vegetables (Beef)
Sam-cha
brought us to BCD Tofu House just up the street from The Line, where we enjoyed some late night
haemul sundubu jjigae
and
dolsot bibimbap
. It'd been years since I last dined at BCD, but the food hit the spot.