Holdaak (Fullerton, CA)
Holdaak Far East Chicken Shop
1201 S Euclid St, Fullerton, CA 92832
714.519.3433
www.holdaak.com
Tue 03/16/2021, 08:10p-09:10p

I was recently picking up some beer from Bottle Logic, and since I was already going to be down in the area, decided to stop by Holdaak, which I've been hearing a lot of good things about. Named after the phrase "홀딱 반하다" (
holttag banhada
), which means to fall madly in love, the fast casual Korean fried chicken spot is the brainchild of OC resident Sean J. Kim.
The first location of Holdaak (the subject of this post) debuted in February 2017, and Kim and company later opened another outpost in Orange in December 2019, situated in the old home of Tacovation, right next to
Ohshima
. Most recently, a franchised Holdaak launched in Highland Park in October last year, set just across the street from
Joy
in the former Vapegoat space.

Holdaak takes over the former address of Que Bueno Taqueria, and the same basic interior layout remains. Indoor dining wasn't allowed this particular night, but I imagine it'll come soon given Orange County's improving coronavirus outlook.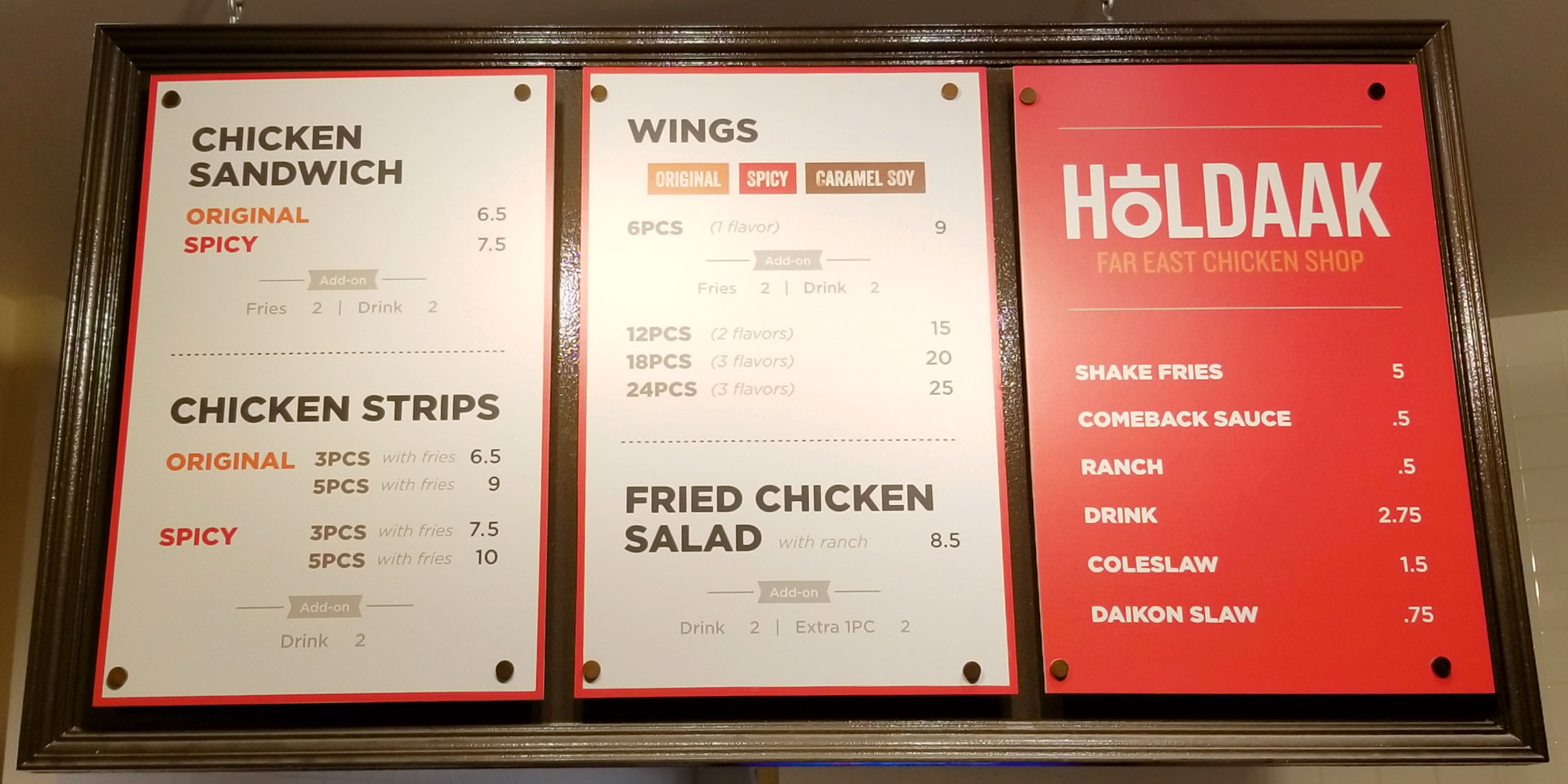 Composed of pretty much just Korean-inspired fried chicken in various formats, the menu is self-explanatory.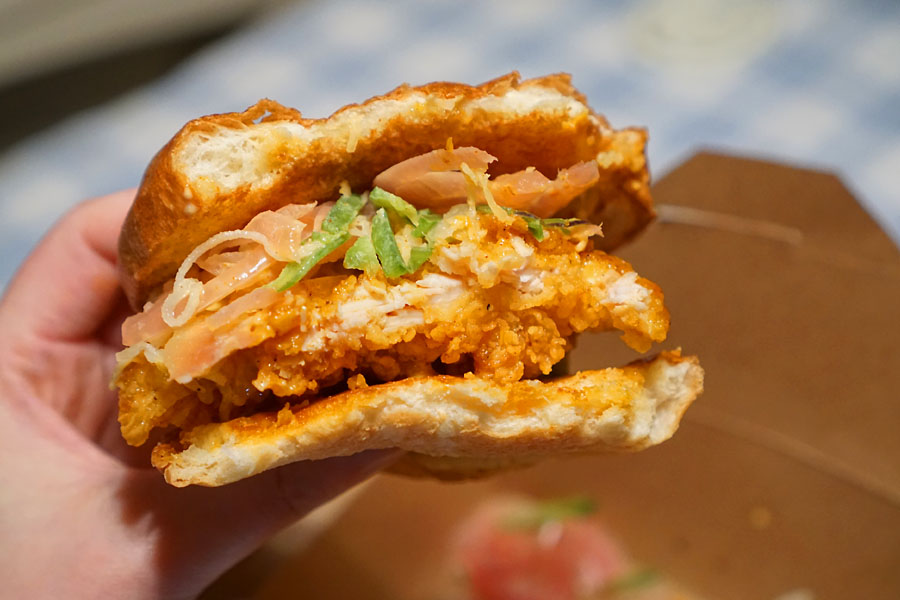 Spicy Chicken Sandwich [$7.50]
| couple pieces of spicy chicken strip with COMEBACK sauce and daikon slaw in toasted Amish bun.
It felt right to kick things off with this place's signature sandwich. Chicken breast is used, which I generally don't prefer, but fortunately the meat came out respectably tender and juicy, with a light, crispy batter to boot. The amount of spice present was actually quite mild, and the bird also had an undercurrent of sweetness to it. Also appreciated was the contrast provided by the pickled radish and onion, while even better was the vegetal heat from the sliced jalapeños. Everything came together rather nicely.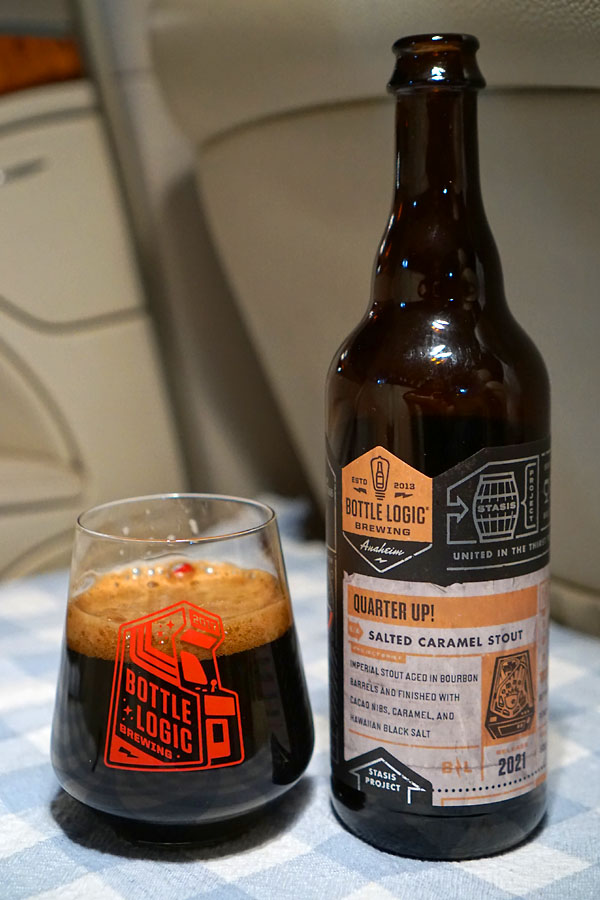 Beverages duties were handled by the
2021 Bottle Logic Quarter Up!
, a bourbon barrel-aged imperial stout finished with cacao nibs, caramel, and Hawaiian black salt, created in collaboration with Phase Three Brewing out of Lake Zurich, IL. The beer smelled of lush, decadent chocolate, but with a layer of salted caramel underneath. The palate, meanwhile, was thinner than expected, and was fairly restrained at first blush, though waves of chocolate, dark fruit, and oak soon became apparent, all finishing with a hit of caramel.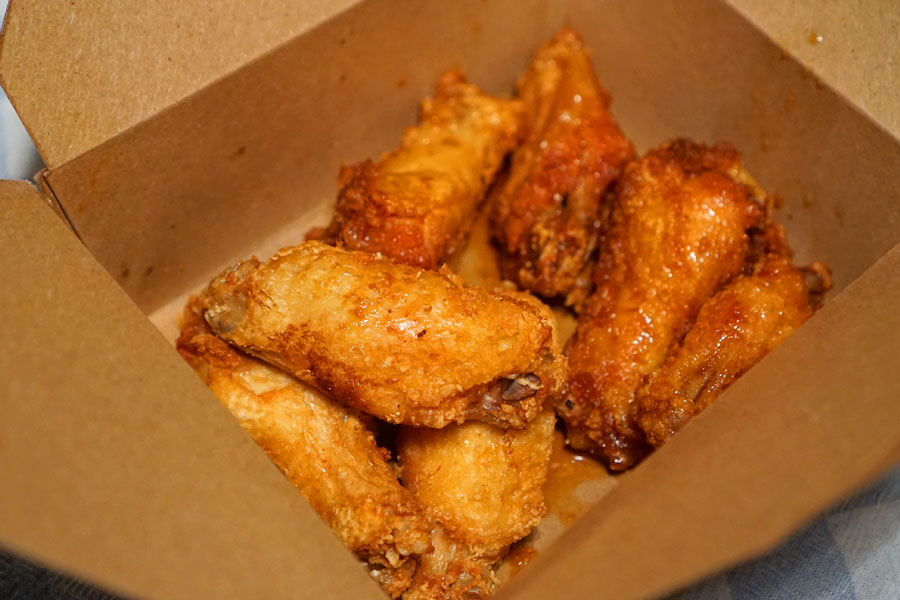 Wing 6 Pieces [$9.00]
| half dozen of wings. you can choose flavor for your wings and add-on side orders to make it meal.
I made sure to try the wings as well, and was allowed to split up my order between two flavors. I started with the Original, and it was a joy to eat. I was a big fan of the chicken's thin, shattery skin and rich, robust flavors--no sauce at all was needed here. The Caramel Soy, on the other hand, featured a satisfying sweet-n-savory interplay amped up by plenty of garlic; it was just what you'd expect from a classic
yangnyeom
-style preparation.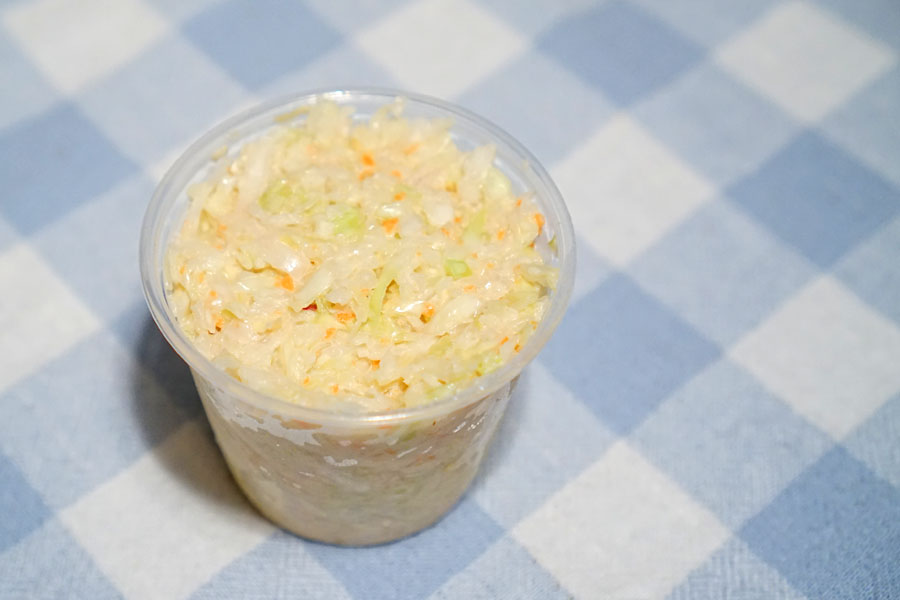 Coleslaw [$1.50]
| 5.5oz. creamy coleslaw made with fresh cabbage, red onion, and carrot.
Being the coleslaw fiend that I am, this was a must-try for me. The slaw was finely cut, and conveyed a definite sweetness. In fact, it was actually a bit like the version at KFC, and I mean that in a good way.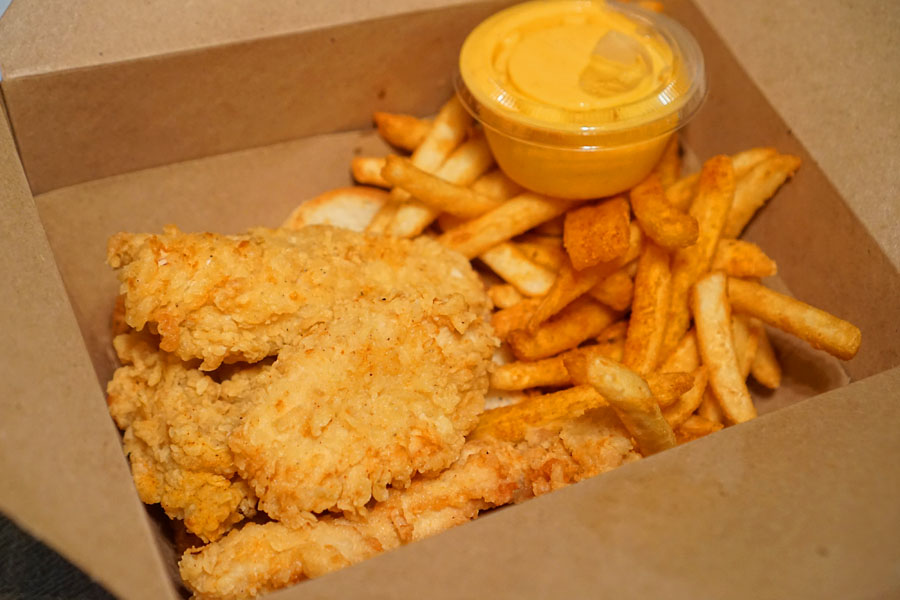 Original 3 Pieces with Fries [$6.50]
| original 3 pieces chicken strips with fries come with one complimentary COMEBACK sauce.
Last up were the strips and fries. I sampled the fries first, and found them crispy out the outside, but with creamy interiors, while their seasoning was spot on. Unfortunately, the same could not be said for the chicken. Though the tenders were indeed very tender and delicately fried, they were also underseasoned, so a dip into the accompanying condiments was absolutely called for. Speaking of those condiments, they included a spicy, creamy, almost vegetal comeback sauce, as well as a thin, tangy ranch that I found particularly apropos.
Except for the somewhat bland chicken strips, the food at Holdaak met expectations, and I can see why so many people like the place. Given that ownership is pushing for expansion via franchise partners, I wouldn't be surprised if we see a lot more Holdaaks popping up in the future. According to the company's web site, a location in Northridge is coming soon, and the staff here also mentioned that Gardena is on the horizon.