Ms Chi Cafe (Culver City, CA)
Ms. Chi Café
3829 Main St, Culver City, CA 90232
424.361.5225
www.mschicafe.com
Thu 03/11/2021, 07:40p-09:10p

I was watching some old
Top Chef: New Orleans
clips recently, and it got me thinking about what happened to one of my favorite contestants, Shirley Chung. I last caught up with her right at the end of 2014, when I visited
Twenty Eight
down in Orange County. She later returned to
Top Chef
in May 2016, and once filming was done later that year, decamped from the Irvine restaurant. Capitalizing on her renewed fame, Chung and husband Jimmy Lee soon began work on Ms Chi, a semi-fast casual eatery serving updated Chinese-American fare.
A stripped-down food stall version of the concept opened first in August 2018, located inside
The Fields LA
food hall at Banc of California Stadium (it has since closed). The actual restaurant, meanwhile, debuted on October 9th that year. Though the spot was initially slated for the Arts District, lease issues necessitated a move to Culver City, specifically into the old
Hanjip
space. This meant partnering up with Stephane Bombet, though apparently he's no longer involved in the business. Not long after, Chung released her first cookbook,
Chinese Heritage Cooking from My American Kitchen
, and in September 2019, became the first guest chef at Abernethy's at the Music Center.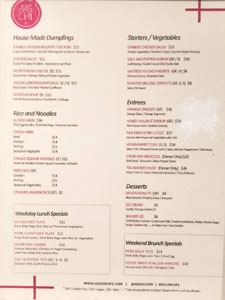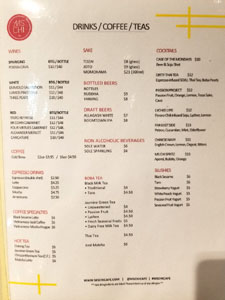 The menu lists a selection of Chinese (American) classics, some traditional and some not so much. As for beverages, there's a surprisingly wide array of options. Click for larger versions.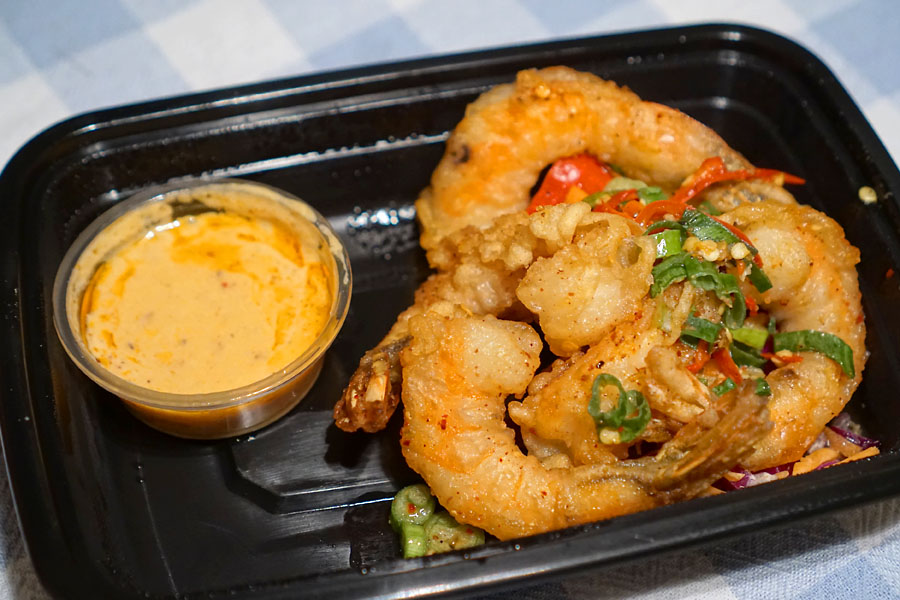 Salt and Pepper Shrimp [$10.00]
| Gulf Shrimp / Confit Fresno Chili / Garlic Aioli
Jiaoyan xia
is a Cantonese seafood mainstay, and Chung's did a pretty good job capturing its classic salt-and-pepper flavors and signature brine. I also appreciated the slight heat imparted by the chilies, though the aioli on the side wasn't really needed. Unfortunately, the dish was hurt by the actual shrimp, which were clearly overdone, resulting in a tough, distracting texture.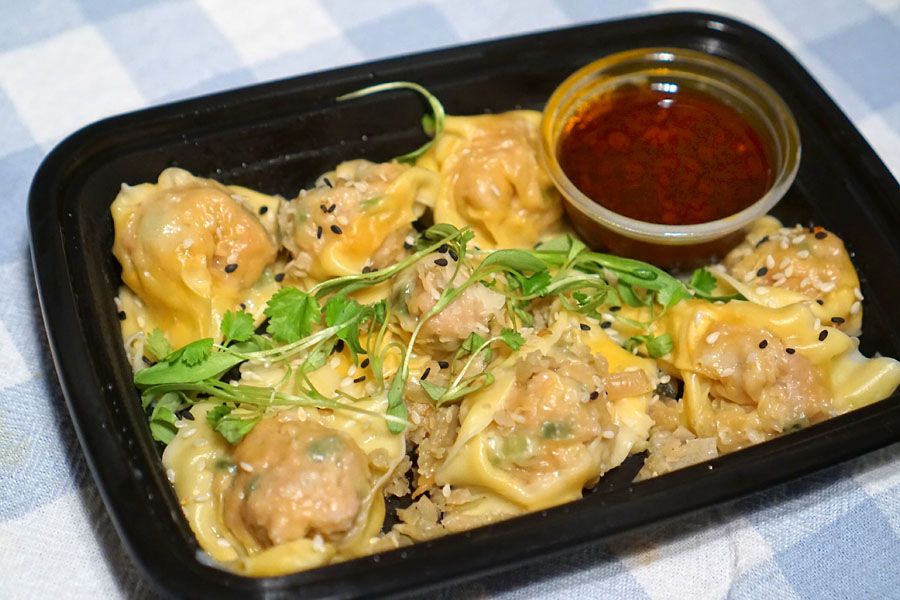 Wontons in Chili Oil [$11.00]
| (8 pcs) Pork / Shrimp / Sichuan Pickled Vegetables
I'm a fan of
hong you chaoshou
in general, and the version here ended up being a standout dish tonight. The dumplings featured thin, dainty skins, along with a satisfyingly savory flavor profile perked up by the application of ginger and sprinkles of crunchy, nutty sesame. They were delicious alone, but also married beautifully with that piquant, somewhat sweet,
mala
-forward dipping sauce on the side.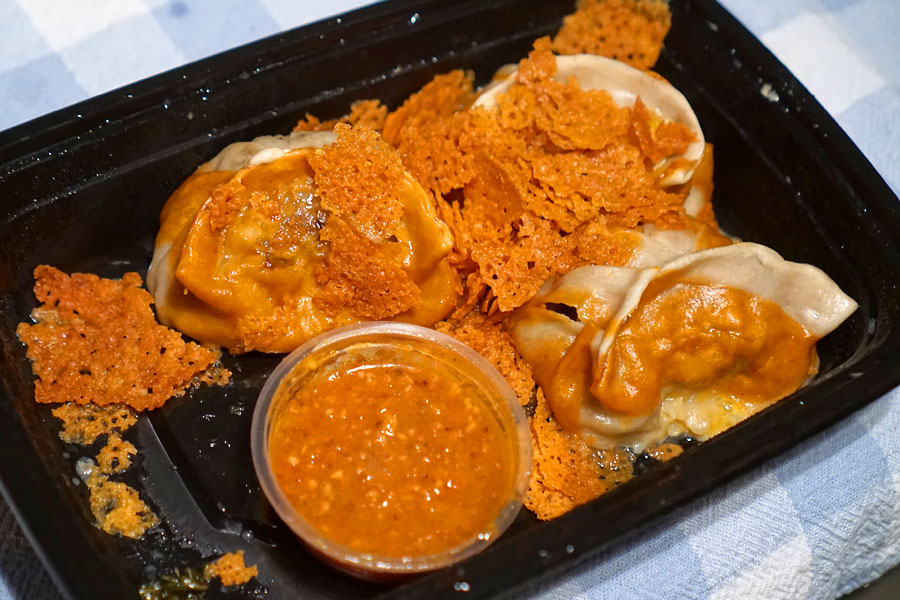 Jumbo Cheeseburger Potstickers [$12.00]
| (3 pcs) Chef Shirley's Top Chef Winning Dish w/ Bacon Tomato Jam
Next came what's arguably the most non-traditional item on the menu. I was definitely a tad skeptical, but the dumplings were actually quite tasty, and really did recall their cheeseburger inspiration, replete with an onion-y counterpoint. The salty shards of cheese tossed on top imparted further interest to the dish, but the tomato jam didn't quite jibe with me. I also would've liked the skins more delicate, since they were a bit stiff.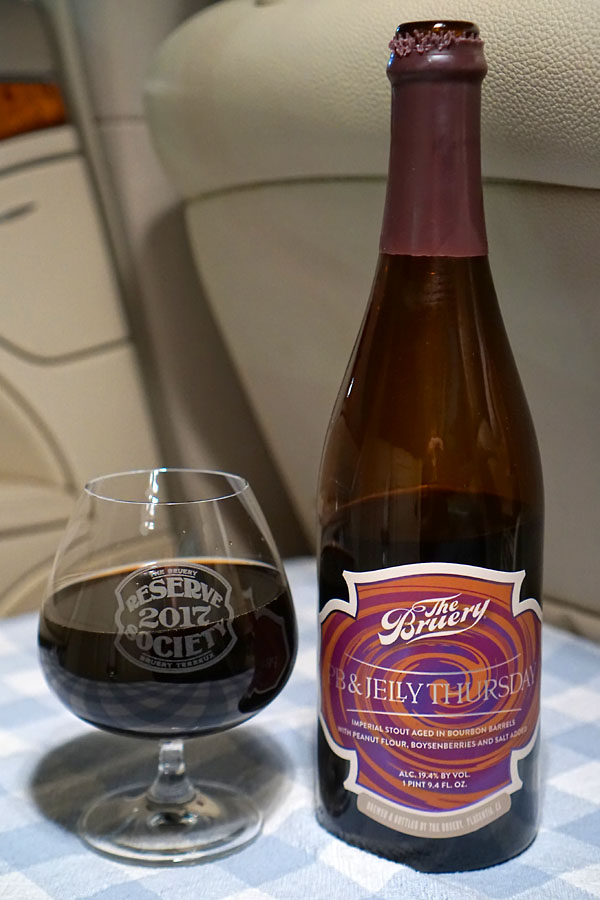 To drink, we have here the
2020 The Bruery PB & Jelly Thursday
, a bourbon barrel-aged imperial stout with peanut flour, boysenberries, and salt added. Massive nose of malty chocolate and creamy peanut butter, with berry fruit hiding underneath. The palate, meanwhile, showed off loads of rich, jammy boysenberry, joined by peanuts in the background, along with some cacao and oak. Interestingly, I enjoyed the beer quite a bit more than
the last time I had it
.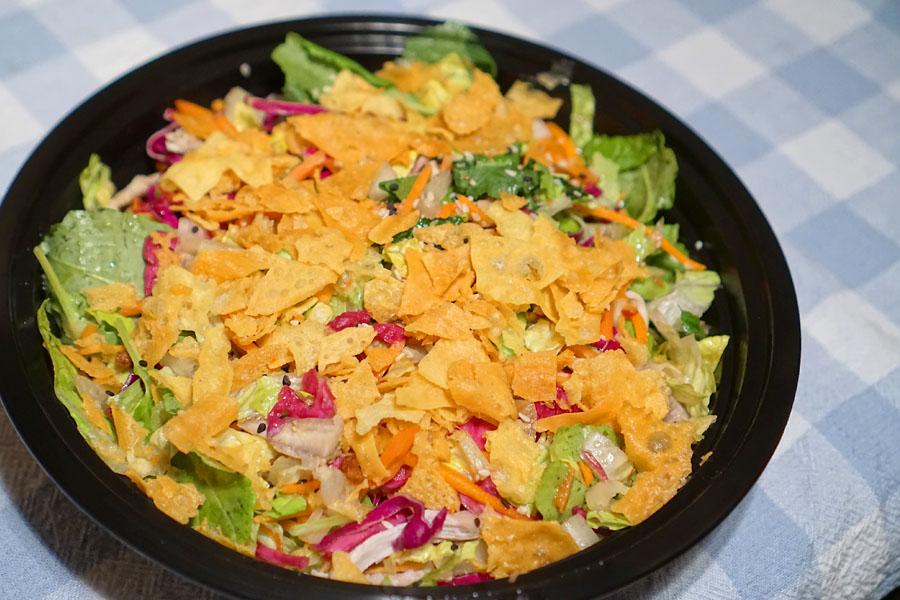 Chinese Chicken Salad [$12.00]
| Pickled Vegetables / Wonton Crisps / Sesame Ginger Dressing
The so-called Chinese chicken salad is a strictly American invention that has become ubiquitous in this country. Chung's was a respectable rendition, tying together tender shreds of chicken, bitter veggies, crunchy soybeans, and savory wonton chips with a tangy, nutty sesame dressing.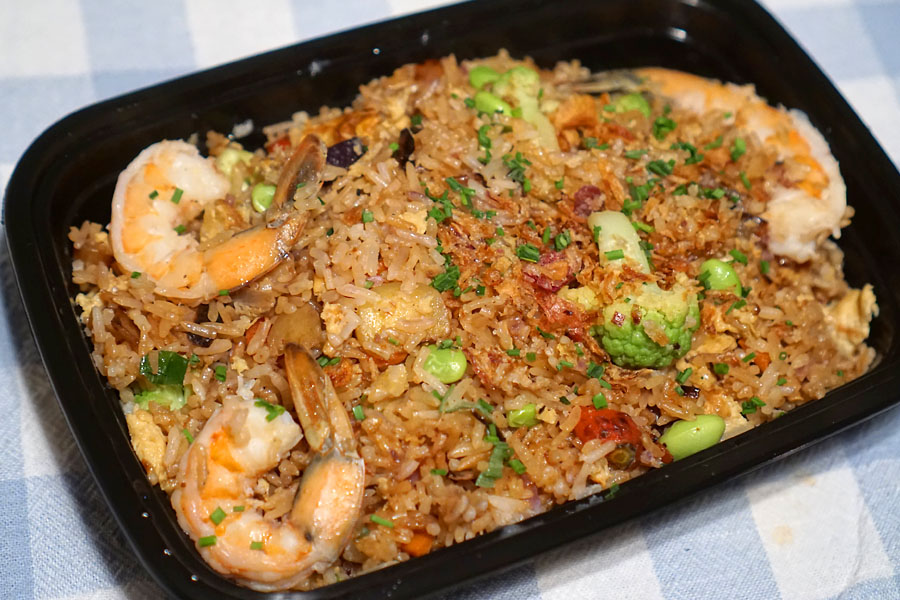 Fried Rice [$15.00]
| Shrimp
I'm a sucker for fried rice, and so of course I had to order it tonight. The rice showed off a savoriness, intensity, and subtle tartness that made it very enjoyable just by itself. At the same time, the scrambled eggs were perfectly fluffy, while the veggies lightened up the dish and imparted some textural play. It was all very good except for the actual shrimp, which, like above, were thoroughly overcooked, and just not very tasty.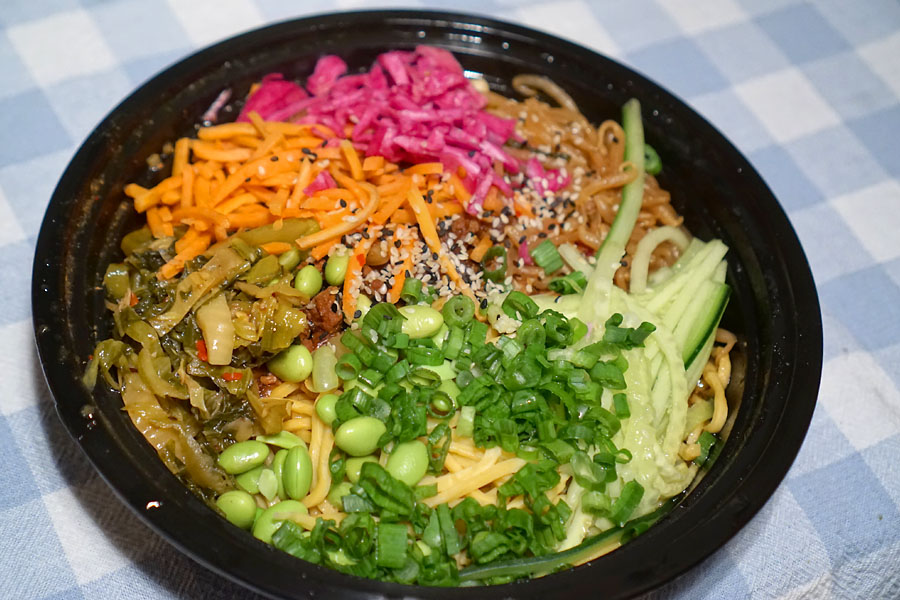 Lu Rou Mein [$16.00]
| Thick Egg Noodles / Pork Belly Ragu / Seasonal Garnishes
This play on the Taiwanese classic
luroufan
just might've been my favorite item of the night. Egg noodles were firm and hearty, and served as an apt base for the homey, meaty savor of the soy sauce-enriched pork. Simultaneously, we also had veggies that provided a multitude of tastes and textures that balanced out the ragù effortlessly. I was especially appreciative of the juicy juliennes of cucumber and tangy
suan cai
.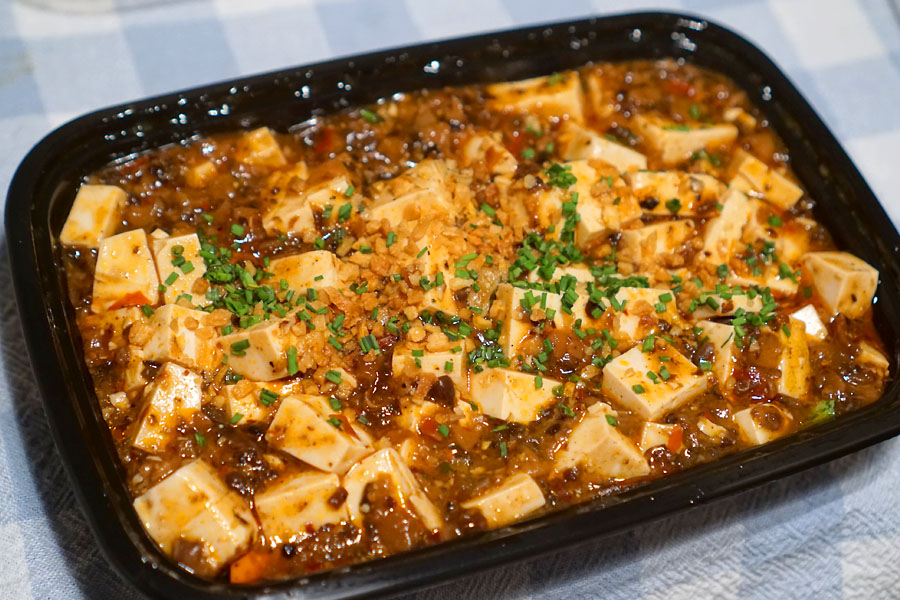 Vegan Mapo Tofu [$14.00]
| Silken Tofu / Roasted Mushrooms / Spicy Sichuan Peppercorn / Chili Sauce
Mapo tofu is another one of those items that I tend to order whenever I see it on a menu, and I guess tonight was no exception. Despite being vegan, Chung's rendering of the Sichuan staple was actually to my liking. It had a familiar depth of flavor thanks to the
doubanjiang
, and also featured a bevy of spicy, sour flavors and a good amount of
mala
(which places here in the US often shy away from). The mushrooms were also on point, adding additional oomph to the dish.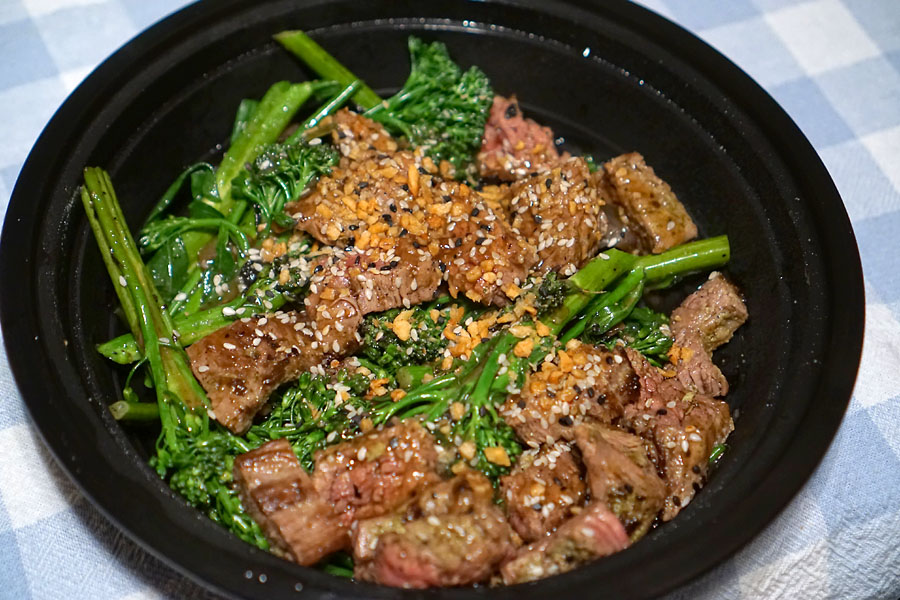 Steak and Broccoli [$20.00]
| Skirt Steak / Broccolini / Black Pepper Sauce
A riff on the American-Chinese dish of beef and broccoli was up next. The meat was well seasoned, and conveyed an umami-fueled richness amped up by the application of black pepper and sesame. As expected, this played swimmingly with the crunch and bitterness of the broccolini. Regrettably though, the skirt steak was far, far too chewy, and made this a chore to actually eat.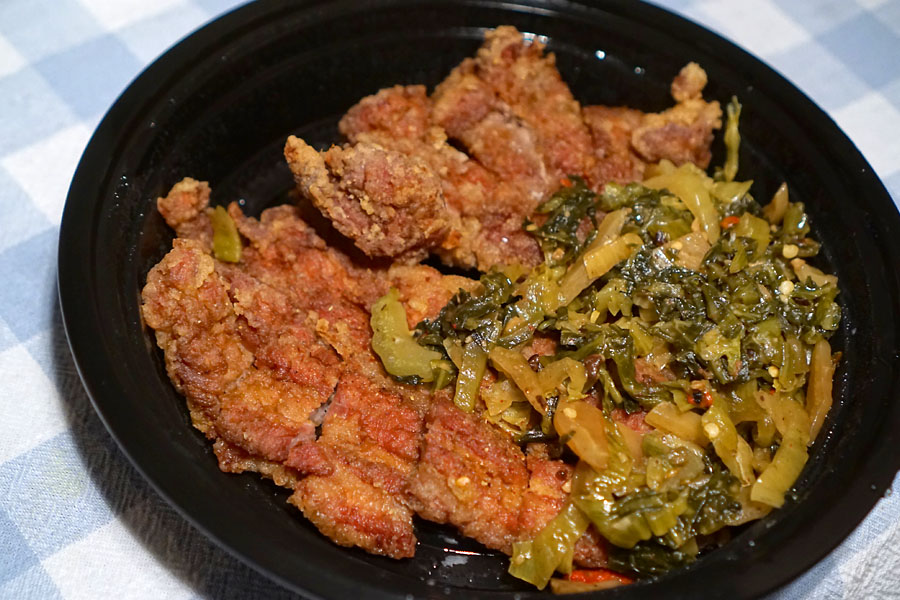 Pan Fried Pork Cutlet [$17.00]
| Served with Preserved Vegetables with Chili
The evening's final savory dish was Chung's version of
zhu pai
. The pork chop came out respectably juicy and tender, and was coated in a flavorful, subtly spicy batter. Also key was the
suan cai
, with its sour, pickle-y notes that helped even out the heft of the meat.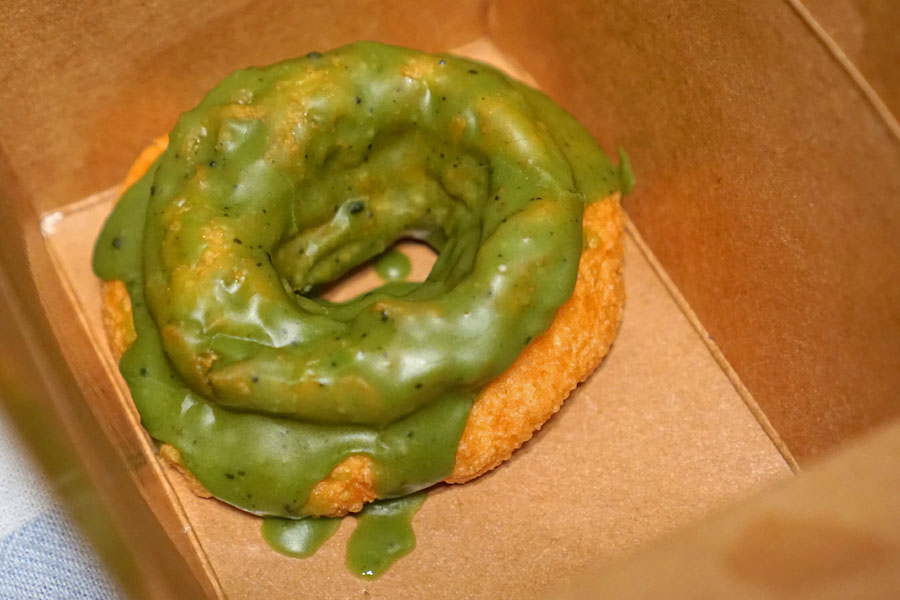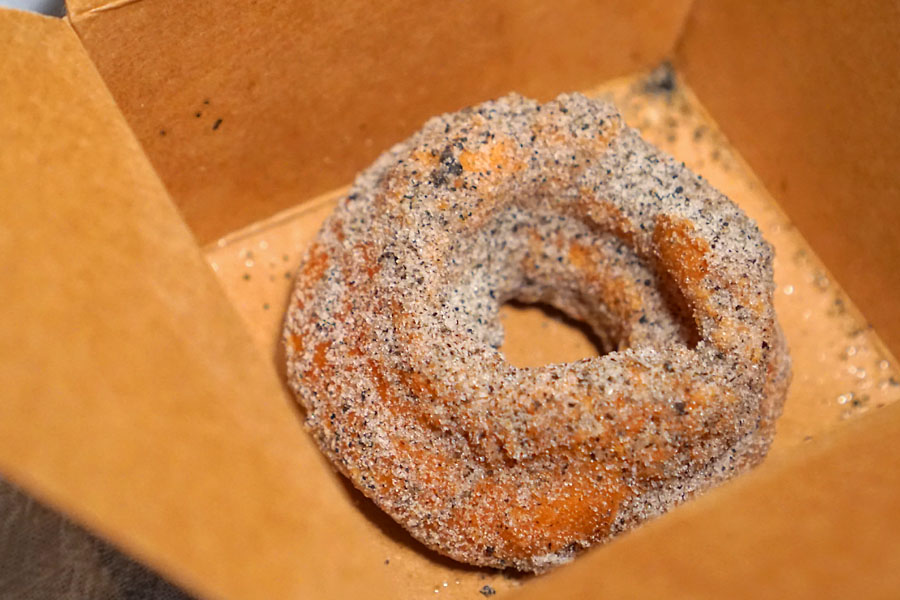 Mochi Donuts [$4.00]
| Matcha Glaze
Mochi Donuts [$4.00]
| Black Sesame
Dessert came in annular form. Made with glutinous rice flour, these were crisp on the outside, yet featured supple, stretchy interiors that allowed for an altogether different eating experience compared to your usual doughnut. I began with the matcha version, which had the vibrant, bitter nature of green tea on forceful display. The black sesame was even better, thanks to its balance of sweet and nutty sensations.
This place largely makes sense conceptually, with its fun, relaxed takes on familiar Chinese-ish cuisine, and I did appreciate the flashes of creativity I witnessed. That being said, there were certainly some issues that did end up detracting from my experience, and which I'm hoping will be resolved. On a related note, I recall hearing some chatter a couple years back that there would eventually be a fine dining version of Ms Chi somewhere down the line. Unfortunately, with the whole coronavirus situation, it doesn't look like that's going to happen any time soon, but I guess we'll see.