The Art of Blending Yamazaki (Los Angeles, CA)
The Art of Blending Yamazaki at Bar Jackalope
515 W 7th St, Los Angeles, CA 90014
213.614.0736
www.barjackalope.com
Sat 04/15/2023, 05:20p-07:45p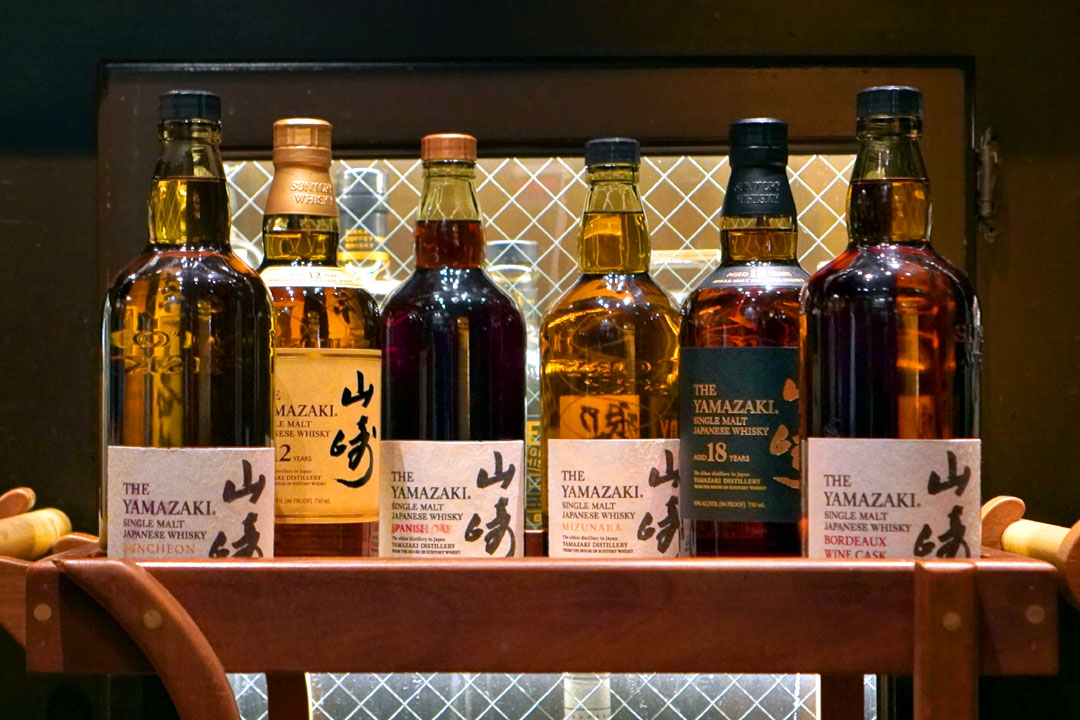 As some of you might know, Downtown's Bar Jackalope is one of my preferred LA drinking establishments, and I recently returned for a visit since the place was hosting a tasting of whiskies from The Yamazaki (山崎). Founded in 1923 by Shinjiro Torii (who started the predecessor company to Suntory in 1899), the distillery is situated in Shimamoto, Osaka Prefecture at the base of Mount Tennozan, a location reportedly chosen for the quality of its water supply. It's Japan's oldest (celebrating its centennial this year) and most famed distillery, and also the one that really popularized Japanese whiskies in The West in the 2010s.
Tonight's tasting was priced at a very reasonable $100 a head, and was run by Jonathan Armstrong, a former bartender (Death & Co, Mayahuel, The NoMad) who's now the West Coast Brand Ambassador for the House of Suntory. The overarching theme this evening was that of blending, so in addition to The Yamazaki's standard 12 Year and 18 Year blended expressions, we also sampled four of the individual component single malts that make up those blends. These are usually released as part of the distillery's pricey Tsukuriwake Selection series, but the particular bottles we tried were ostensibly even rarer, given that they were all single cask/cask strength bottlings not meant for retail sale.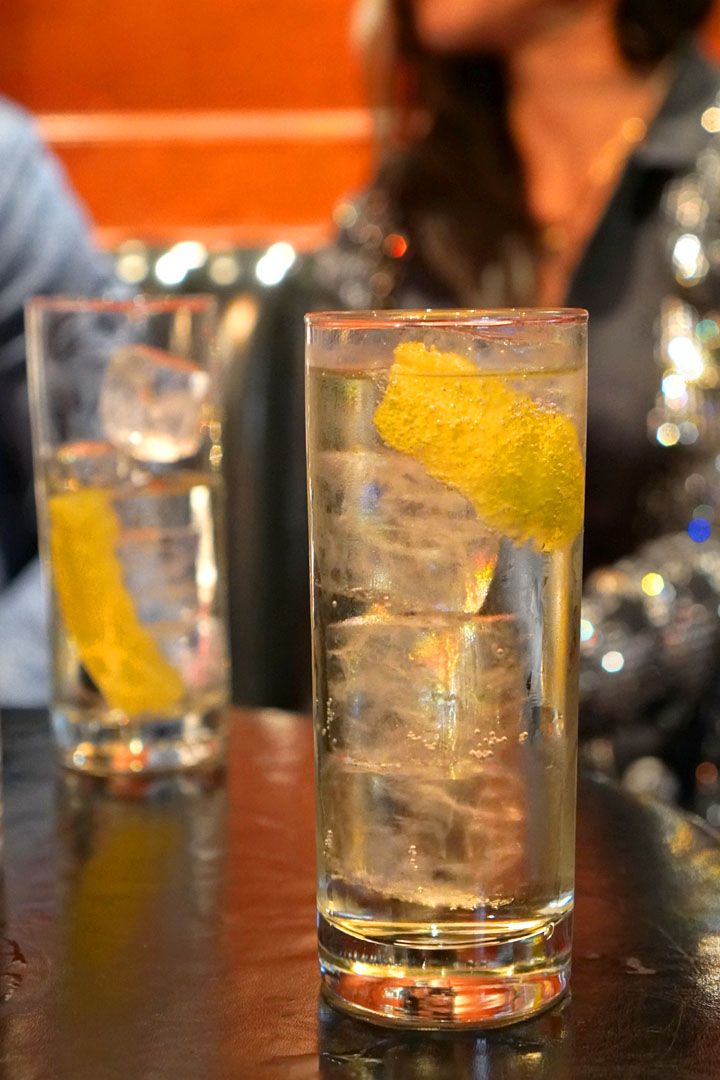 Upon being seated, I was quickly presented with a highball featuring Toki, Suntory's everyday blended whisky. Think fizzy and refreshing, with the spirit's honeyed, almost candied notes offset by a marked citrusy character. Quite quaffable.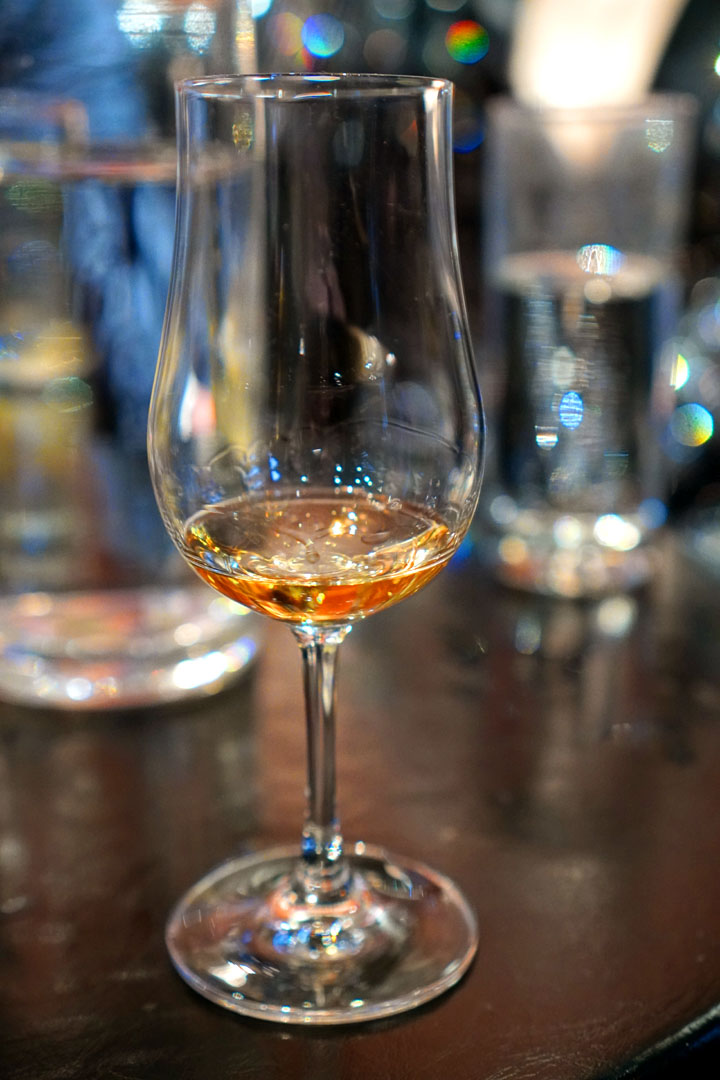 The Yamazaki Puncheon
Our tasting commenced with the puncheon cask-aged variant, Armstrong's favorite since it provides what he believes is the best expression of Japanese whisky, i.e. those citrusy, floral, aromatic nuances that he looks for. Aged in American oak puncheons of larger than usual size (which allow for slower maturation), the whisky had an assertive, yet unobtrusive nose of toffee commixed with grassy, "high estery" notes. The taste went in a caramel-like direction at first blush, with supporting elements of chocolate and a healthy dosing of orange and oak, while the back end made me think of dusty cacao nibs.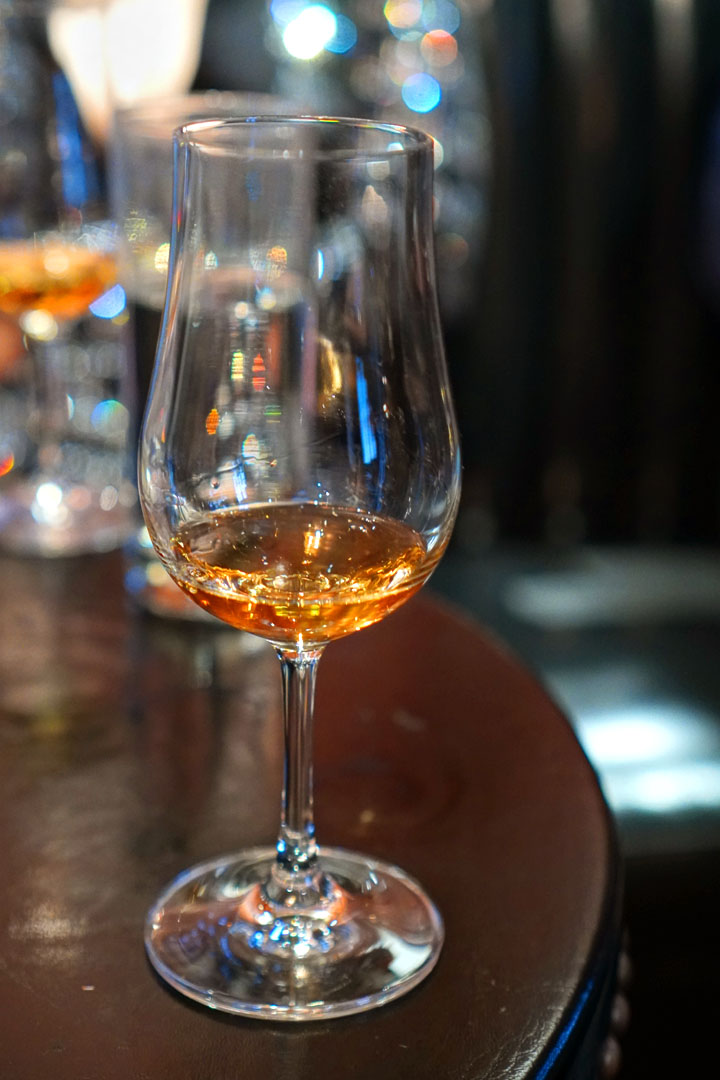 The Yamazaki 12 Years Old
Next up was the 12-year-old, which must certainly be the most accessible Yamazaki expression here in the States. According to Armstrong, it's a blend comprising roughly three-quarters of the Puncheon above, with the remainder being Mizunara, Spanish Oak, and Peated Malt, though the exact ratios vary year-to-year. Aromas were rounder and more in-my-face, with florals taking center stage alongside a backing of citrus fruits. Taste-wise, this had a much more palpable smokiness to go along with its sweetness, while the finish was brasher, spicier.
The Yamazaki Spanish Oak
Here was the latest iteration of Yamazaki's legendary 2013 Sherry Cask bottling, you know, the one that Jim Murray famously named the best in the world and helped raise the status of Japanese whiskies in the minds of many. Armstrong proceeded to tell us about the distillery's long history of sherry cask aging, which began with Akadama Port Wine, a sweet fortified wine created in 1907 that made use of sherry casks. These casks were ostensibly still around when The Yamazaki produced its first whisky in 1924, so that's where those newly-distilled spirits went for aging. Nowadays, a team from the company hand-selects oak trees in Northern Spain; those trees are then turned into planks, which are exposed to the elements for three years in order to soften their tannins (lest the resulting whisky become astringent and overly grippy). Following, the wood is made into staves and then barrels, and is seasoned with wine from partner bodegas for another three years. The sherry is then dumped (and recycled into neutral alcohol) and the casks shipped off to Japan. A key point to note is that sherry cask whiskies from Yamazaki spend their entire lives in sherry casks, compared to the sherry
finishing
more commonly found in the industry. The Spanish Oak was undoubtedly the darkest whisky that we sampled tonight, and not only in color. This one smelled of rich raisin dusted with oak, with a bit of a citrusy undertone. The palate was the softest of the bunch in terms of mouthfeel, and flavors brought dark fruits and dusty chocolate perked up by spice and bitterness. I even got a bit of mint on the back end, which I didn't expect.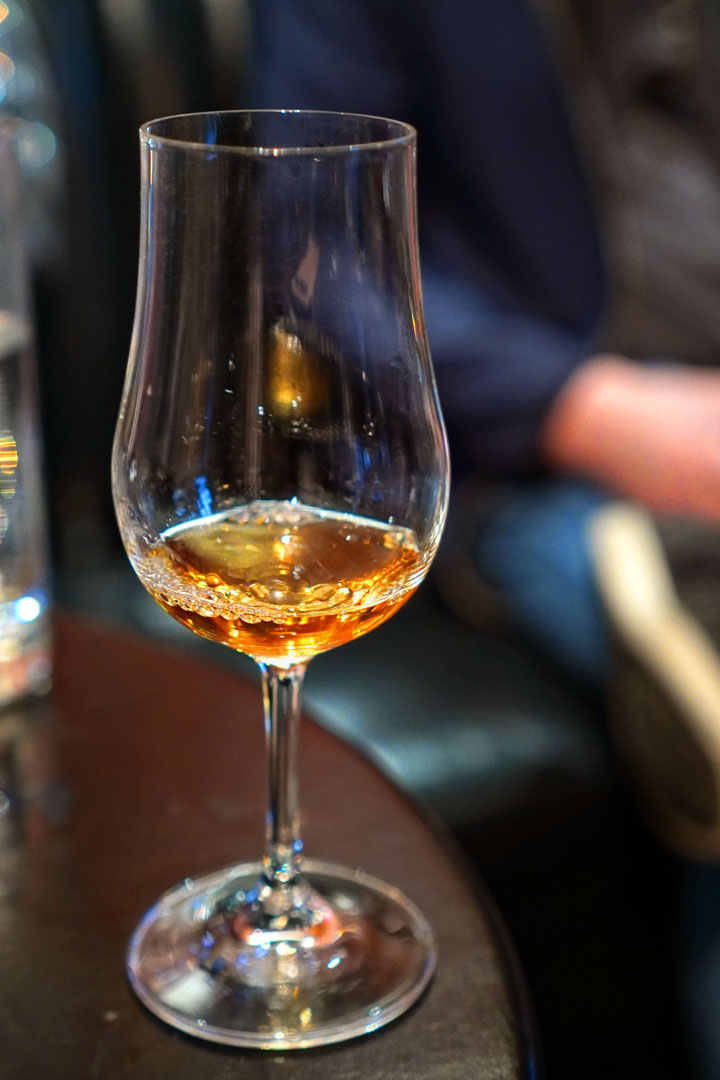 The Yamazaki Mizunara
The Mizunara was the expression that I was the most curious about given the fabled reputation of Japanese oak. As stated by Armstrong, Suntory was the pioneer in using mizunara for whisky maturation, as the company had to resort to using local wood for about three years after supply line disruptions occurred following WWII. Those casks were mostly forgotten until 1989, when Hibiki blended whisky was created to celebrate Suntory's 90th birthday, and the company wanted to bring in some Japanese terroir via the use of mizunara. The oak is quite rare given its slow growth rate and the fact that large amounts of it were harvested during the Meiji Restoration period. The wood is also difficult to work with due to its curvy growth patterns, propensity for knots, and porousness, necessitating the need for extra-talented coopers (apparently, around 300 mizunara casks are produced yearly, with about two-thirds of that going to Suntory). So why go through all this trouble? It's because of the unique flavors that mizunara imparts to the finished whisky. Armstrong likened it to a more intense version of the coconut-y notes from American oak puncheons (due to increased levels of lactones and translactones), combined with the baking spice and dried fruit notes from European oak sherry casks, combined with unique notes of sandalwood, spice, and perfume. And indeed, this was actually my favorite variant tonight due to its contemplative, beguiling nature. The bouquet here showed off a distinct fruitiness initially, but then revealed spicy oak backed by a rich sweetness. On the palate, the spirit was on the thinner side, while flavors were savory and spicy, complex and candied. I really enjoyed the finish as well, which again was wood-forward and reminiscent of a cigar box.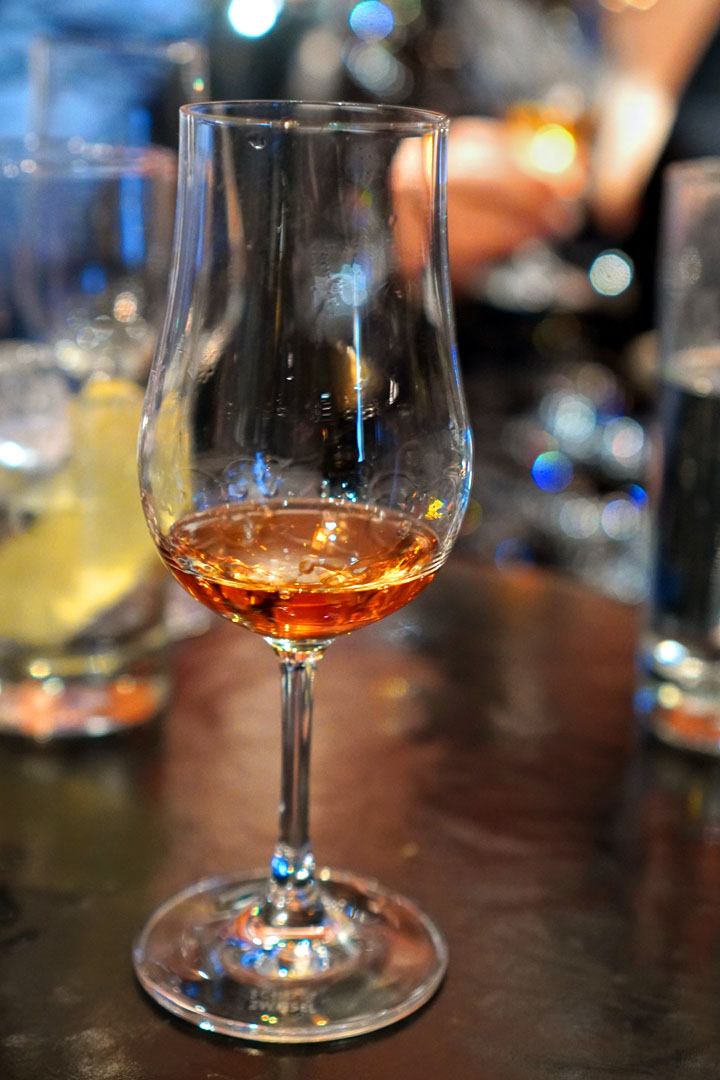 The Yamazaki 18 Years Old
The 18-year-old was launched in 1992, and is a different blend than the 12, being roughly 70% Spanish Oak, with small amounts of Puncheon and Mizunara. On a related note, according to Armstrong, the Yamazaki 25 Years Old was, until 2021, 100% sherry cask, since that's what Master Blender (and Shinjiro's grandson) Shingo Torii likes to drink. However, Yamazaki's Chief Blender Shinji Fukuyo recently changed things up so that the 25 is now mostly Mizunara, with small amounts of Spanish Oak and Puncheon, and even smaller amounts of Peated Malt, along with other components. In any case, getting back to the 18, this one possessed a more muted aroma, one highlighting orange, dark fruits, and cacao. Meanwhile, in terms of taste, this had an overt sherry influence due to its dark chocolate and berry flavors, and was generally one of the easier-drinking whiskies we tried.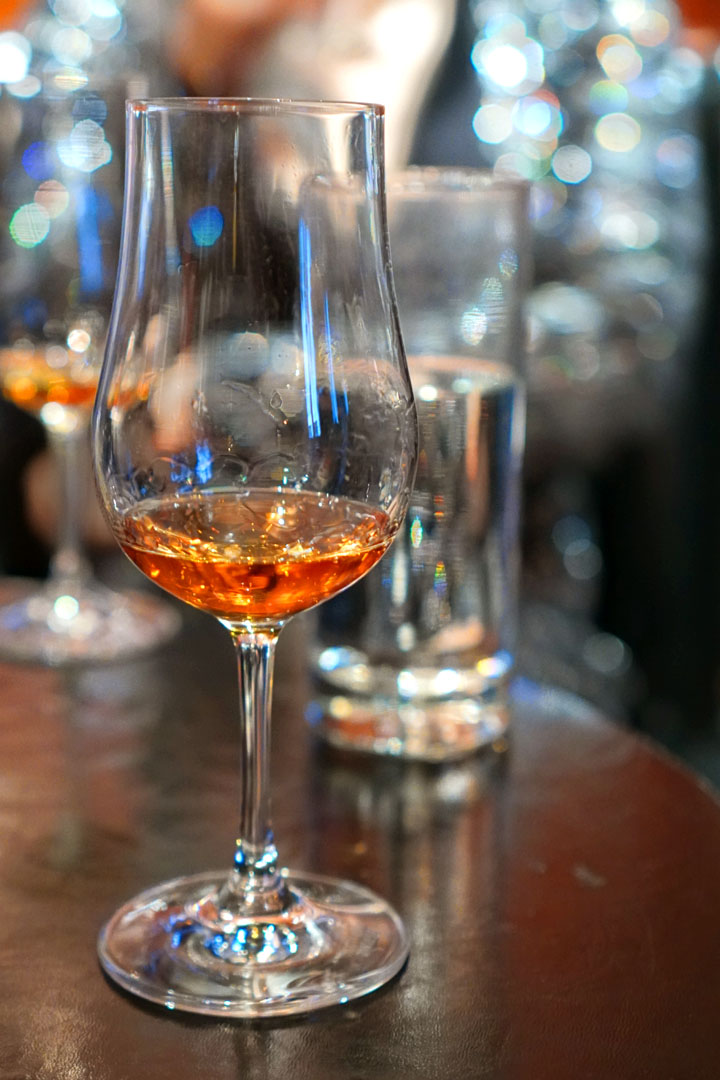 The Yamazaki Bordeaux Wine Cask
Last up was a whisky aged in wine barrels from
Château Lagrange
, a winery in Bordeaux's Saint-Julien appellation that was purchased by Suntory in 1983. Yamazaki first started experimenting with red wine cask-aged spirit around a decade ago, when they incorporated it into Distiller's Reserve, a non-age statement release. Tonight's bottle, however, was pure French oak, and as per Armstrong, flavors here should recall the dried fruit from the sherry cask, but fresher (think red grapes, cherry, raspberry, strawberry). Personally, I did detect that light, bright red fruit on the nose, enlivened by a smidge of spice. Taking a sip, that vinous fruit was even more apparent, but offset by oak and an almost savory character, while the finish went in a somewhat tangy direction. Very neat.
---
With the official tasting completed, we ended up sticking around for a bit and continued sampling whisky at Bar Jackalope, starting with two more sought-after bottlings from Suntory: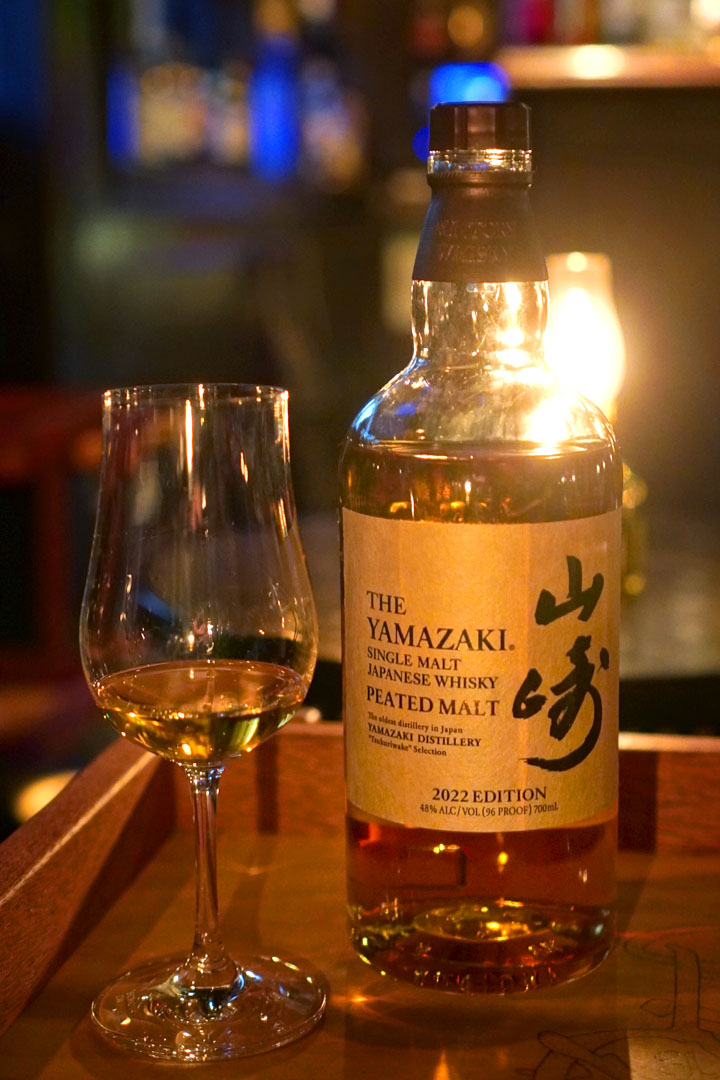 The Yamazaki Peated Malt 2022 [$200.00/20ml]
Up first was a bottle from the latest Tsukuriwake Selection release, one comprising a blend of heavily peated malt whiskies. On the nose, the smoke and saline were strong with this one, not surprisingly, and almost recalled bacon, though there was an undertone of sugariness that made for some modicum of balance. The palate, however, was softer and sweeter, and belied the drink's assertive aromas, displaying a quasi-juicy fruitiness layered over the unmistakably earthen character of peat, of course.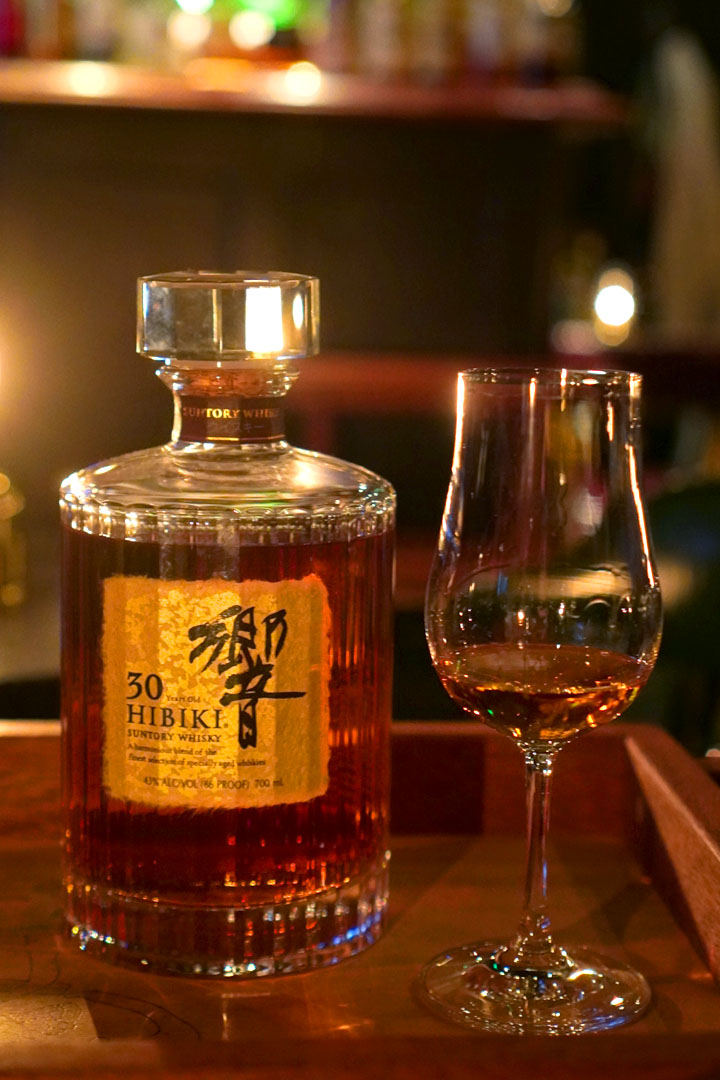 Hibiki 30 Years Old [$400.00/20ml]
As mentioned above, Hibiki was launched in 1989 to celebrate Suntory's 90th birthday, and here we have the flagship of the brand, made up of grain and malt whiskies from the company's Yamazaki, Hakushu, and Chita distilleries, all aged for at least 30 years. This one smelled massively of honey, in a good way, and had supporting nuances of dry herb and lush fruit. Tasting it, I got more of those tropical fruits right up front, but well-countered by spicy, wooden notes and more herbs, while the finish brought some slightly astringent oak.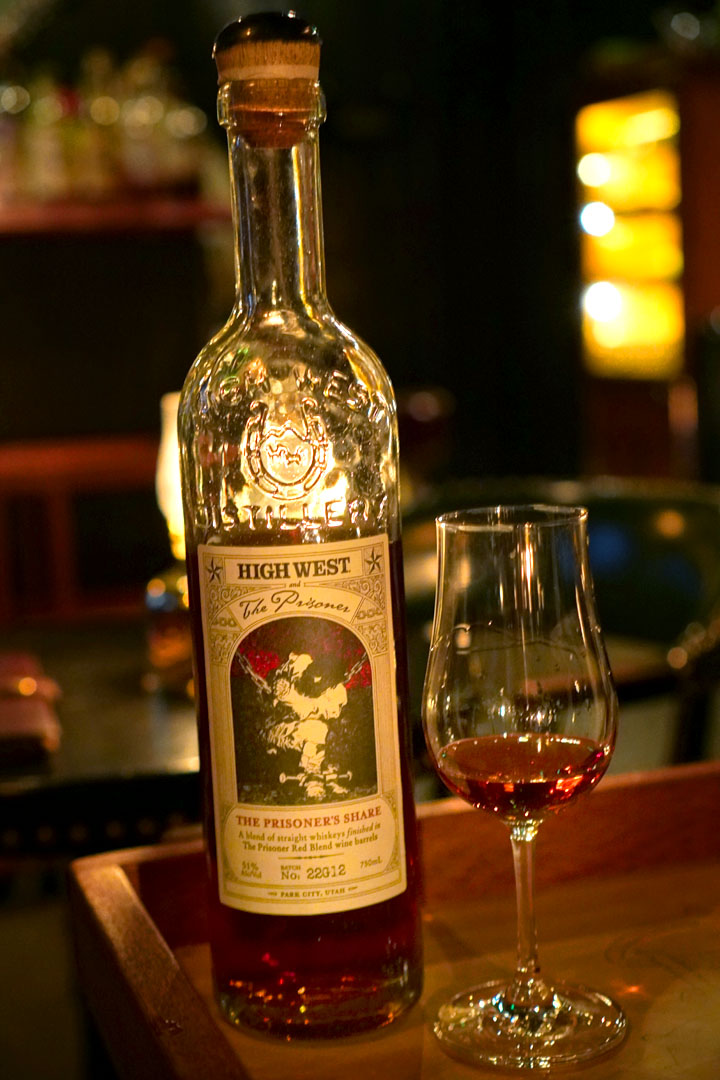 High West The Prisoner's Share [$28.00/20ml]
At this point, we decided to shift gears with some American whiskey, and here we had a blend of rye and bourbon finished in wine barrels that previously held The Prisoner Red Blend. This one smelled intensely of red fruits, which veered almost artificial at times, though there was a bit of piquancy to keep it all in check. In terms of taste, again, think a healthy dosing of fruit, but this time richer and darker-toned, offset by a nice amount of herbaceousness, oak, and peppery spice.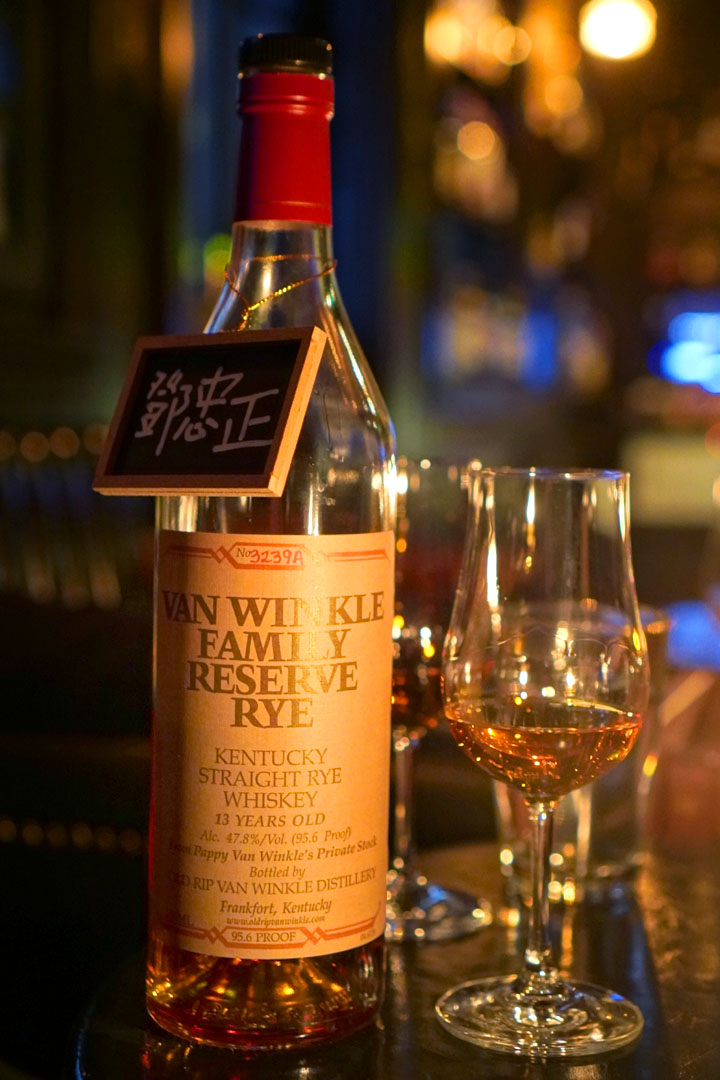 Van Winkle Family Reserve Rye 13 Years Old
Of my drinking companions keeps a bottle of this highly-desirable, well-aged rye whiskey inside a locker at Bar Jackalope, so we had the opportunity to enjoy a dram tonight. The nose here was way more floral than I remember, and also showed off a heady dosing of vanilla, with a nearly grape-y backbone. The spirit was viscous on the palate, and conveyed more of those jammy flavors up front, leading to herbs, melon, caramel, and an uncommonly intense, lingering finish reminiscent of dried flowers. Absolutely lovely.