Pearl River Deli (Los Angeles, CA) [2]
Pearl River Deli 2.0
935 Mei Ling Way, Los Angeles, CA 90012
213.331.1696
www.pearlriverdeli.com / www.instagram.com/prd_la/
Sun 02/19/2023, 03:30p-04:55p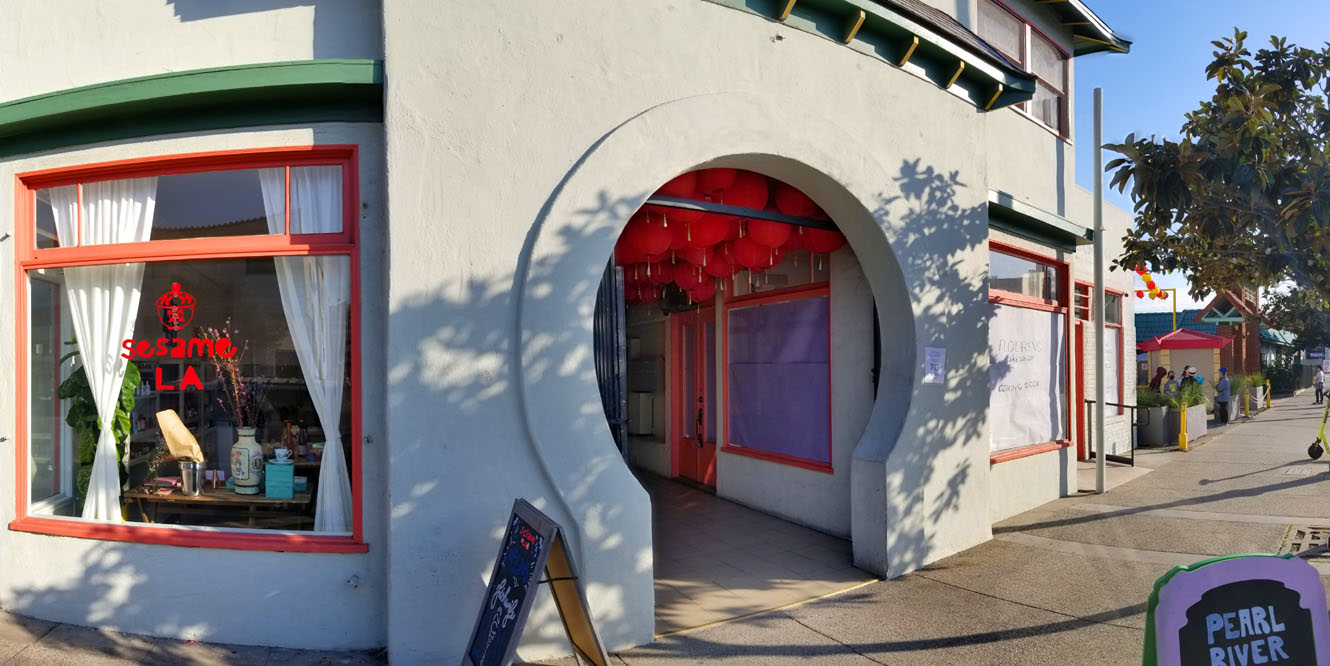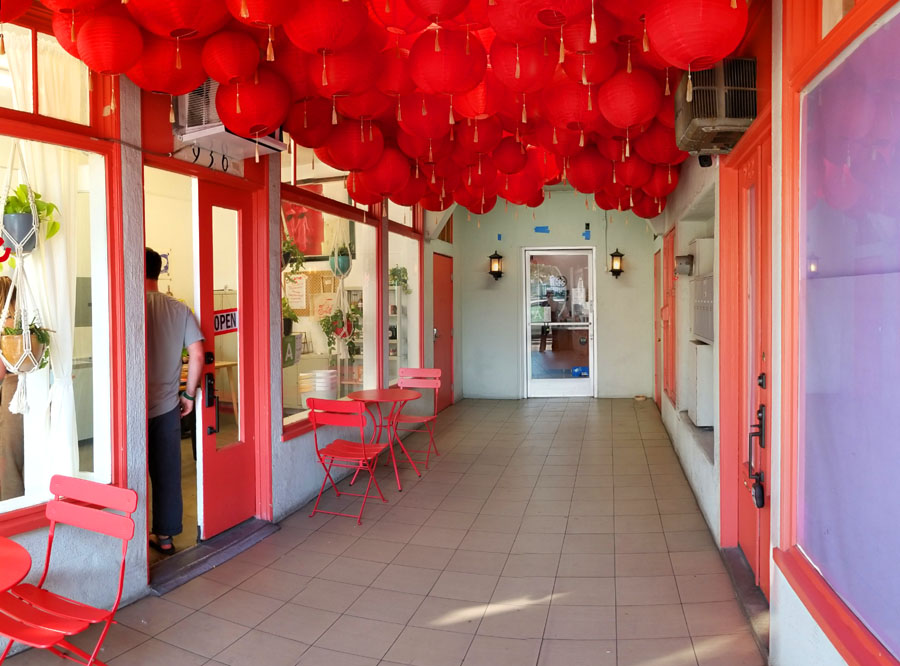 One of my best meals during the pandemic came courtesy of Chef Johnny Lee's
Pearl River Deli
(三川美食). Set in Chinatown's Far East Plaza, the takeout-only operation offered up soulful, delicious Cantonese-y fare, and quickly established itself as one of the essential Chinese eateries in LA. In fact, in October 2021, the place even earned a spot on the
New York Times
' nation-wide "
Restaurant List
." However, just weeks later, on October 31st, PRD closed up shop, announcing that it was relocating to a Central Plaza storefront that was previously home to
Vivian Ku
's Taiwanese breakfast experiment Today Starts Here. The rationale for the move was apparently a desire for more kitchen space and on-site dining. To close out 2021, Pearl River Deli landed a spot on
Esquire
's "
Best New Restaurants
" list, while
Time Out
named it LA's overall "
Best Restaurant
."
The Chef and his team spent the first two months of 2022 selling random food to-go and doing pop-ups in their new space. PRD 2.0 ended up soft-opening in early March, with the grand-opening arriving on March 31st. The second iteration of the restaurant represented a bit of a shift to a sort of hybrid bakery model, since Lee hired Pastry Chef/CdC Laura Hoang, an alum of
Republique
and
Milo & Olive
who'd also provided desserts to the likes of Thank You Coffee,
Lasita
, Buddy's, Bernadette's, and Kensho.
Pearl River Deli continued to hum along, earning a
strong write-up
in the
LA Times
in August, while
The Infatuation
deemed it a "
Best New Restaurant
" in December. But despite all the accolades, Lee announced at the end of January this year that he'd be shutting down the operation. Apparently, the reason for the shutter was largely due to rising food costs (and how to balance that against employee pay/menu pricing) as well as some customers' disdain for the mercurial nature of his menu; the business just wasn't financially sustainable. Thus, PRD 2.0's last day of service was on February 26th, and naturally, I wanted to get in one last meal before then.

As mentioned above, Pearl River Deli takes over the former digs of Today Starts Here, but before that, the space was home to New Dragon Seafood Restaurant. The room is pretty bare-bones, which shouldn't be too surprising.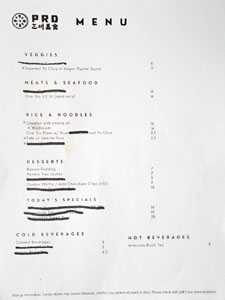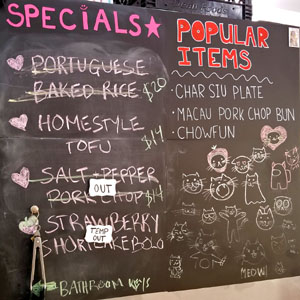 And here we see PRD's menu, which is both refreshingly compact and constantly in flux. Unfortunately though, much of it was sold out by the time I arrived, so I didn't get to try as many dishes as I was hoping to. Click for larger versions.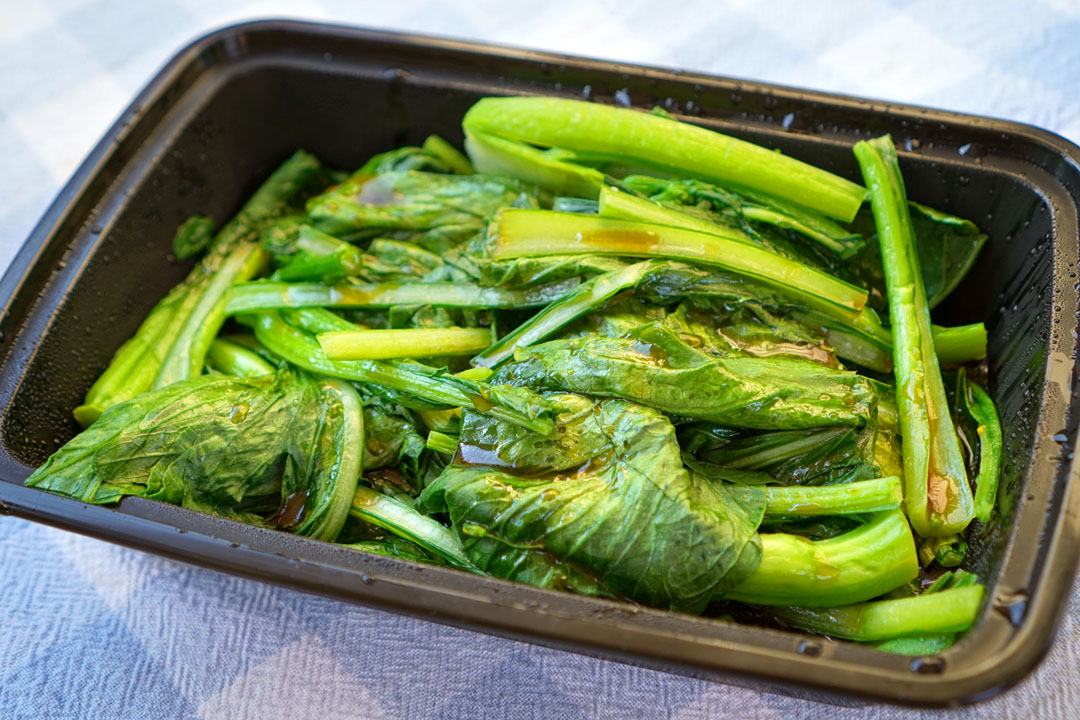 Steamed Yu Choy in Vegan Oyster Sauce [$11.00]
We'll get started with the choy sum, which showed off a nice textural juxtaposition between leaves and stems, while its bittersweetness played well with the savory nature of that non-oyster oyster sauce.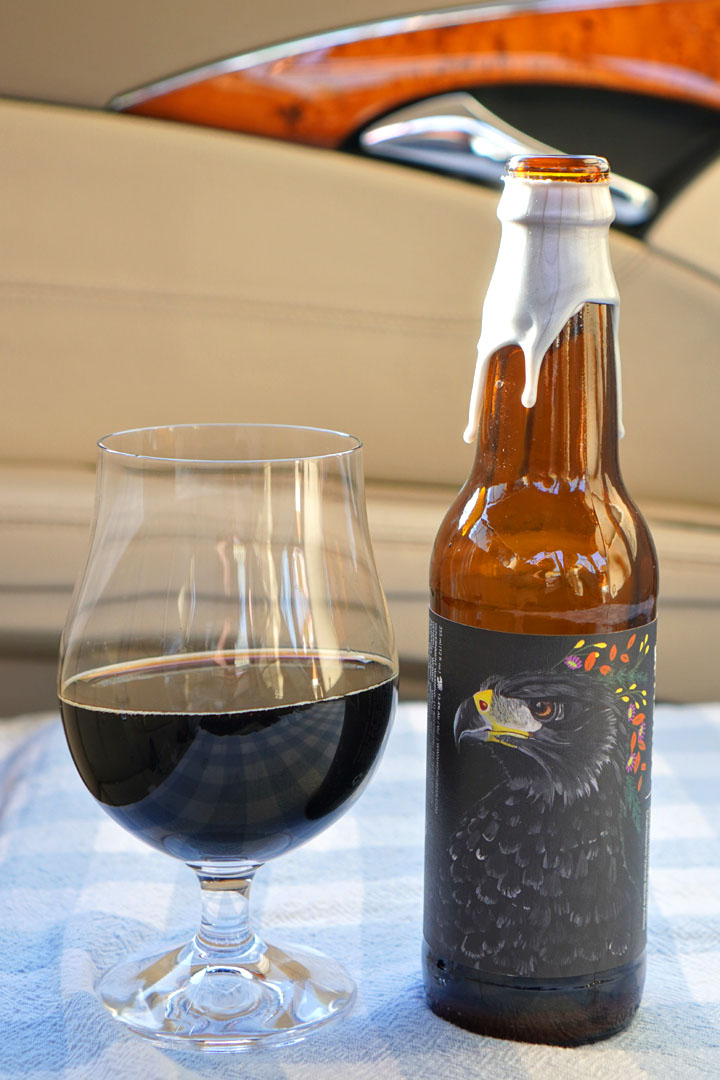 The
2022 Horus Brazilian Eagle's Agility
was a 30-month Amburana barrel-aged imperial stout with hazelnuts and Brazilian Chamissonis vanilla beans. The nose here was pretty ridiculous due to its massively sugary, nutty aromas that came together in almost Samoas-like fashion. On the palate, this one had a marked tanginess up front that quickly transitioned to lush, dark fruits, cacao, and huge amounts of cigar box, with sweet, fragrant vanilla coming in later, where it was joined by in-your-face, long-lasting hazelnut. Note that this was a variant of the two beers I had recently at
Little Pan
, and it was by far the most dessert-y of the trio, and no doubt one of the best hazelnut stouts I've had.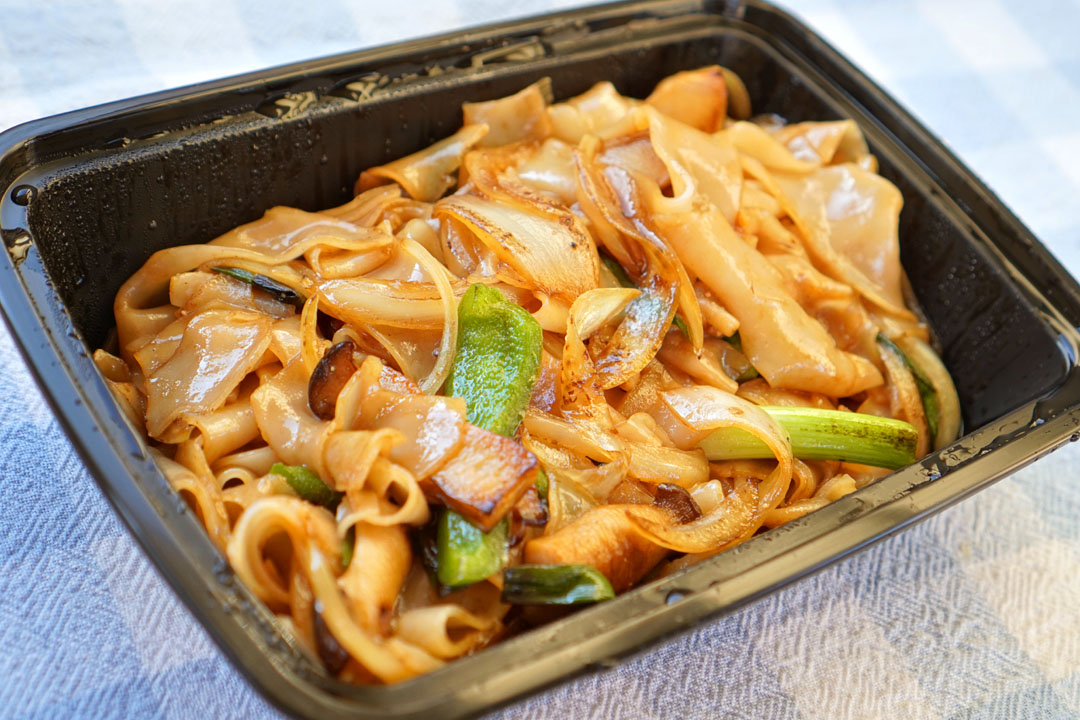 Chowfun with Mushroom [$16.00]
Pearl River Deli's chow fun has got to be some of the best in the city, and this vegan version managed to live up to those expectations. The
hor fun
noodles ate supple and slick, with a good chew, and served as a foil to the savory, woodsy 'shrooms, all while the veggies brightened things up. I was impressed by the
wok hei
that the kitchen was able to develop in the dish, but my favorite thing here just might've been that unexpected note of black pepper on the finish.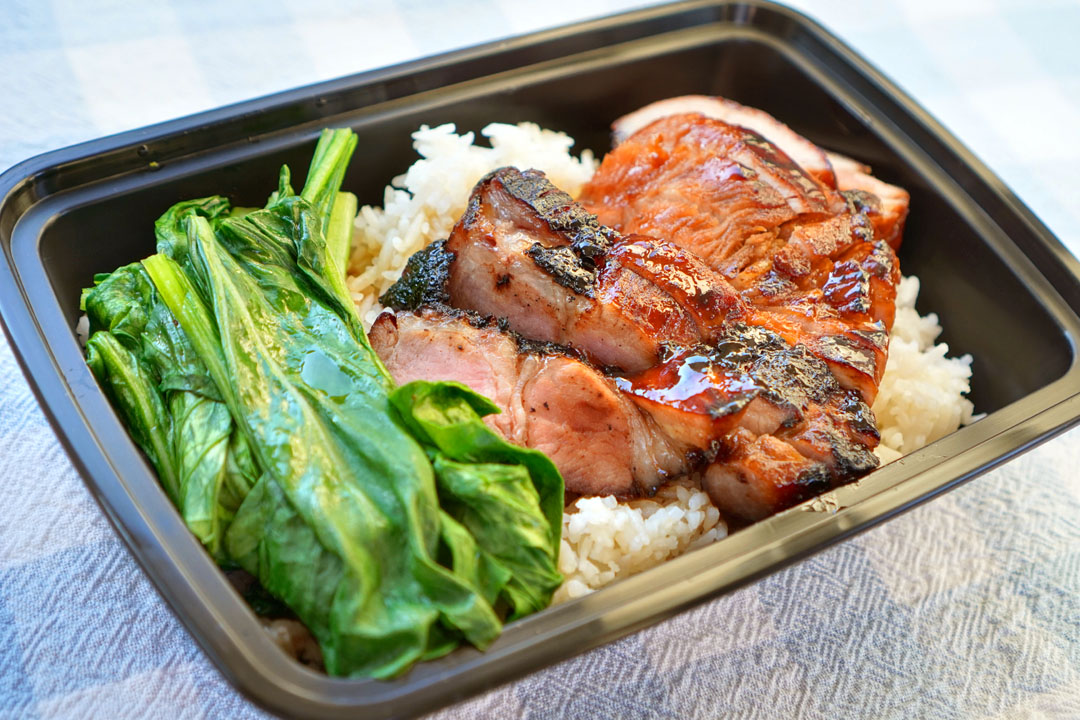 Char Siu Plate w/ Rice and Yu Choy [$14.00]
Also impressive was Lee's chasiu, which arrived tender and succulent, its refined, yet pervasive sweet spice balanced out by the deft application of smoke, char, and some tasty caramelized bits. The accompanying rice demonstrated the texture and "stick" that I like, and really worked wonders in soaking up the goodness of the pork, while the choi sum offered up an offsetting bitterness.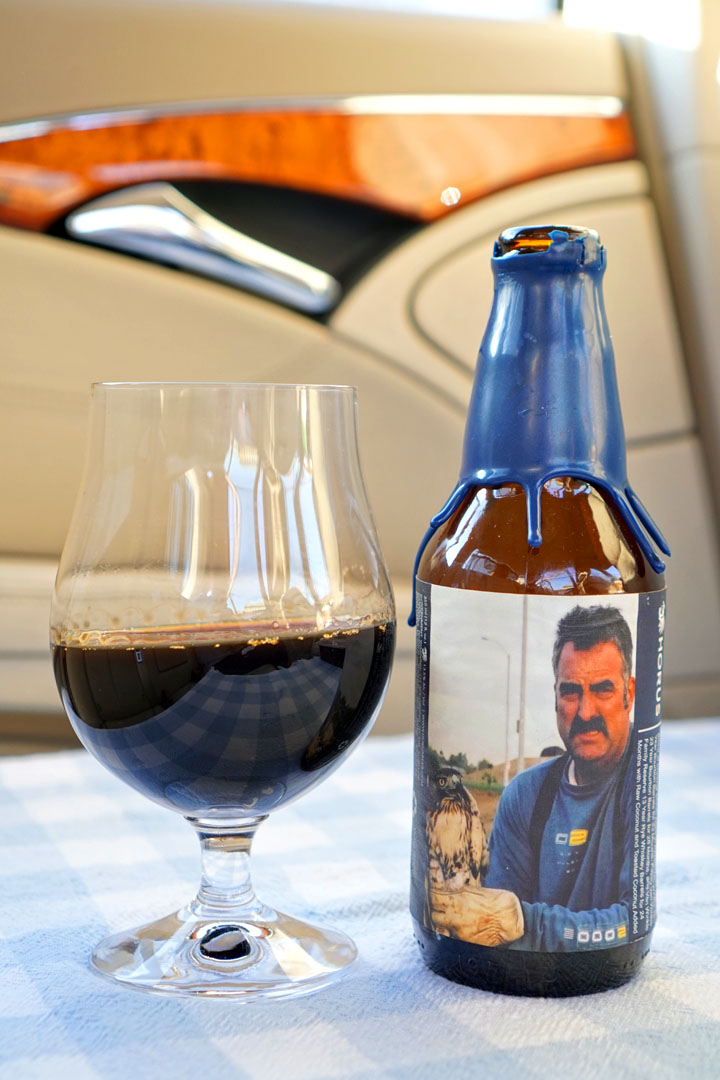 My second bottle was the
2023 Horus Transcendent Collection Volume One: Bob Harrop
, a blend of imperial stouts aged in Pappy Van Winkle 15 Year bourbon barrels for 23 months, Pappy Van Winkle 23 Year bourbon barrels for 28 months, and Van Winkle Family Reserve 13 Year rye whiskey barrels for 24 months, with both raw and toasted coconut added. This one had a magnificent bouquet brimming with prodigious amounts of coconut intertwined with equally tremendous amounts of fresh cream (like the type you get from 85°C cakes), while further sniffs revealed dark fruits and heat. Taking a sip, I have to say that this was one of the thickest beers I've had in a while. Flavors conveyed bountiful amounts of whiskey, then comparably abundant notes of coconut and cream. I don't think I've ever had a stout were both the adjuncts and the barrels were so forcefully conveyed--a titanic effort.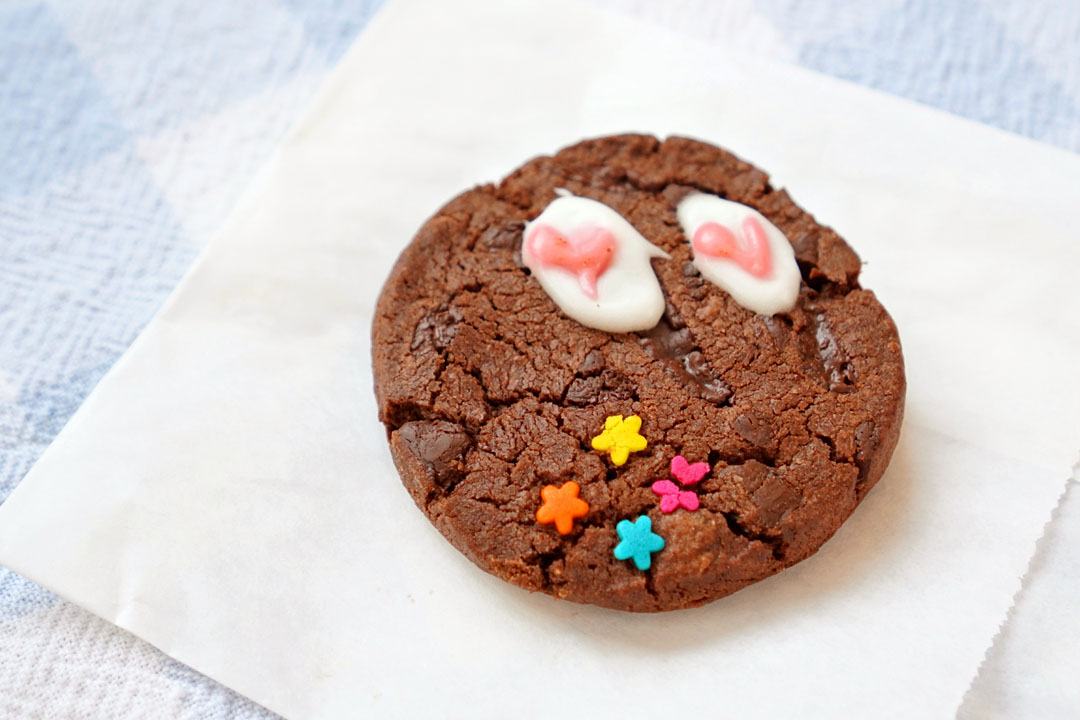 Chocolate Rye Soot Sprites [$2.00]
With the savories dispensed with, I moved into some sweets from Laura Hoang (
@largwa
). These Susuwatari-inspired cookies were rife with rich chocolate notes, but the rye provided a bit of a nutty accent that worked for me.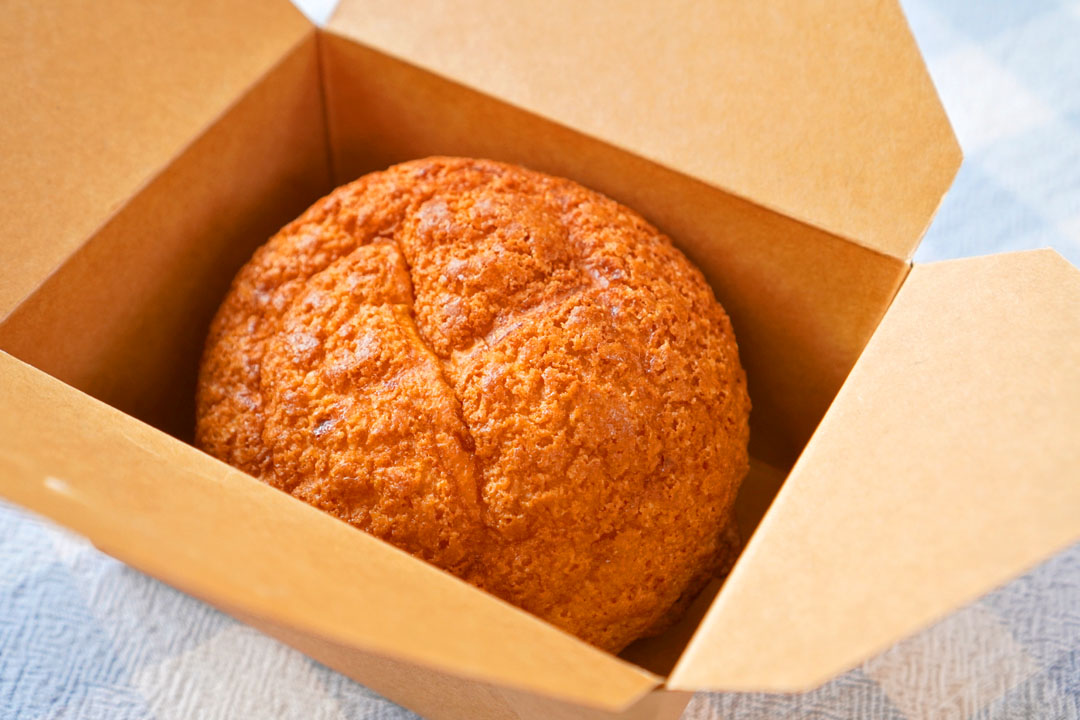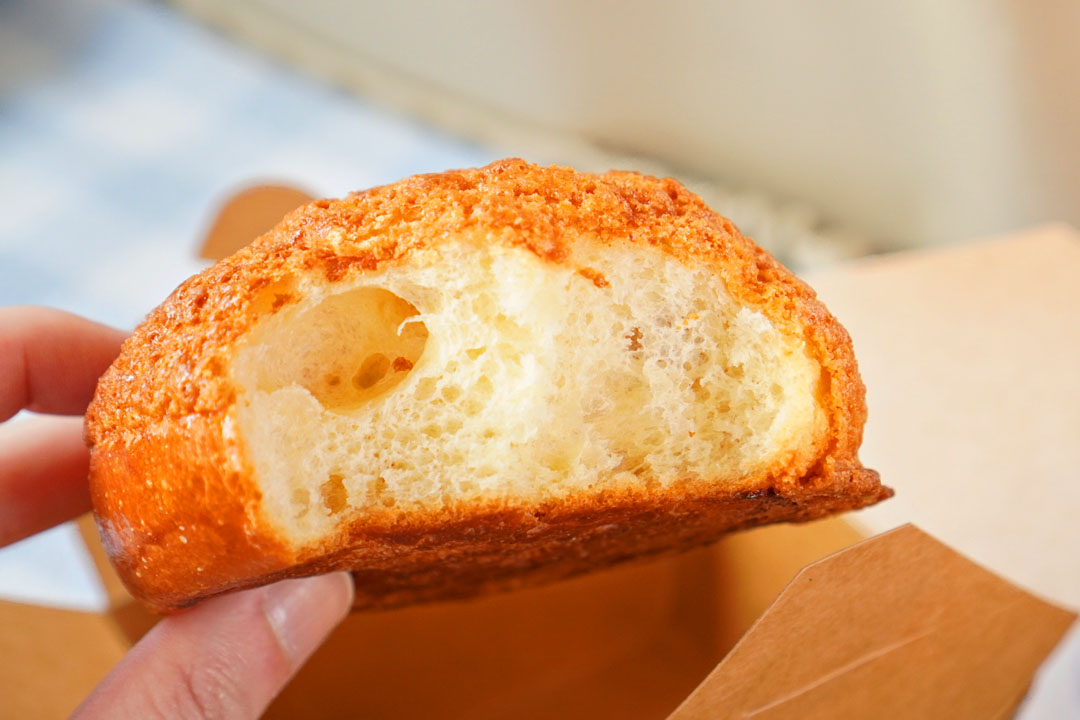 Bolo Bao [$4.00]
A plain pineapple bun featured an airy, soft, sweet-ish crumb and a crunchy, sugary top, as it should.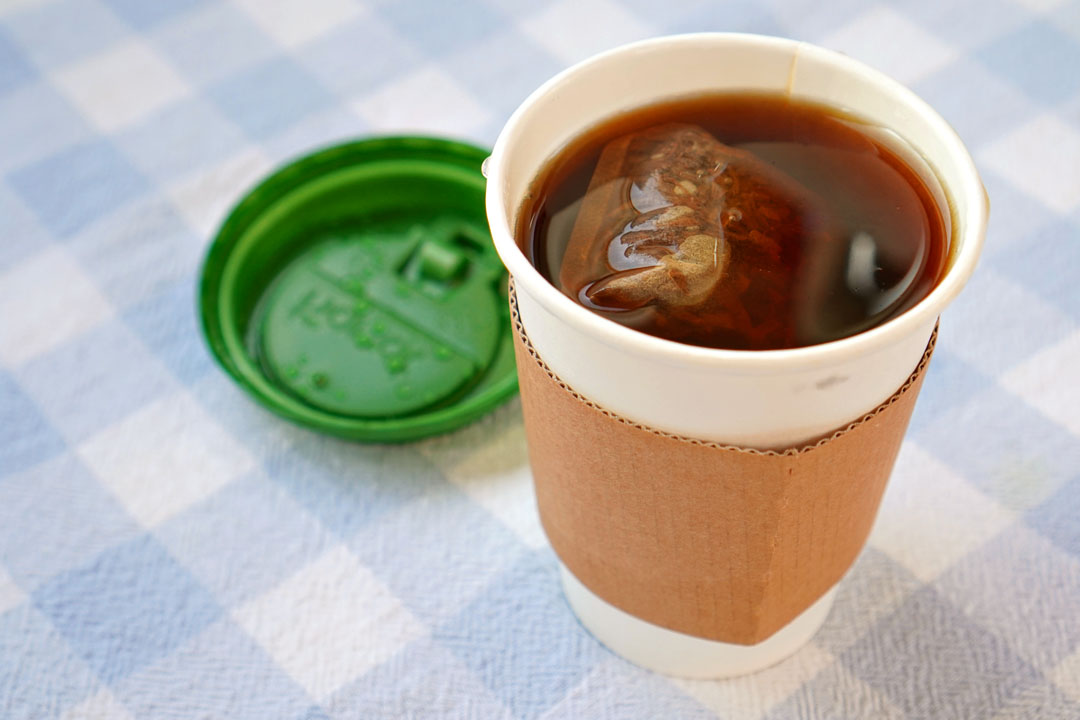 A hot
Ambrosia Black Tea [$4]
was especially floral and fruity, and paired swimmingly with the desserts.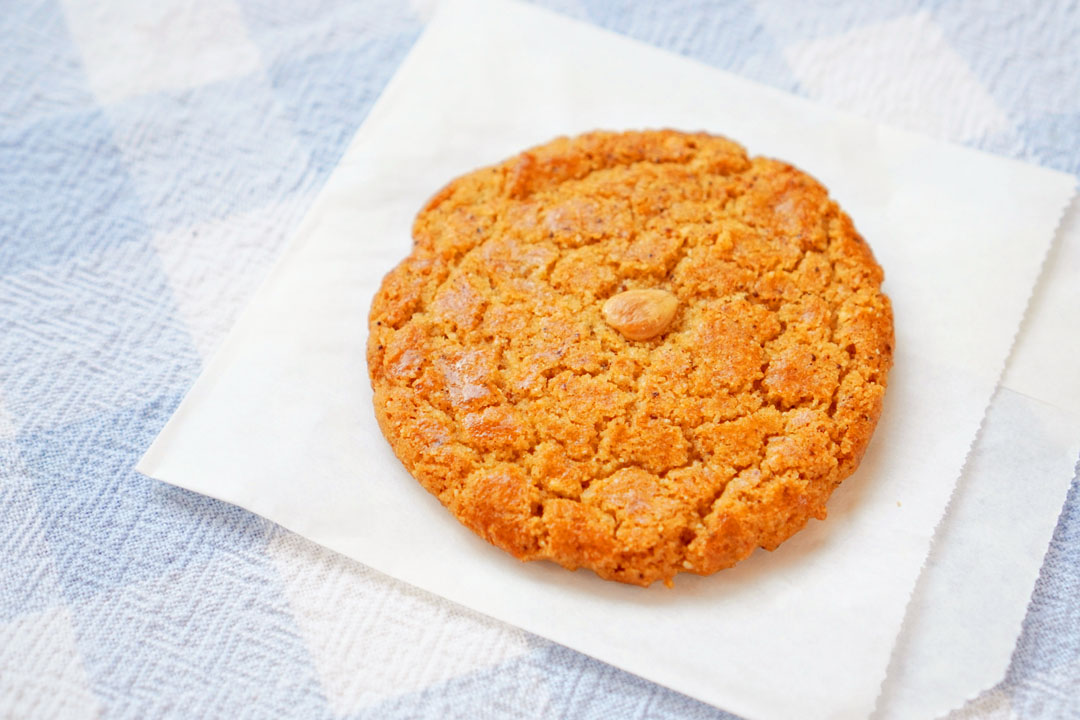 Chinese Almond Cookie [$3.00]
I was never a huge fan of almond biscuits, but really enjoyed this particular version, which had this depth to it that I couldn't quite put my finger on. Great texture and moistness to boot.
Pandan Tres Leches [$7.00]
Tres leches is one of my favorite cakes, and this was a great riff on the classic that did an admirable job incorporating the familiar, unmistakable taste of pandan. I was also quite fond of all the caramel-y nuances present, too.
Though abbreviated, this meal provided further evidence that Lee and his team are putting out some of the best Chinese food in the Southland, but I suppose that we're all wondering what's next. The Chef wants to re-open with a business model that's more financially sustainable, but what does that look like? PRD 3.0 will still be located in the current space, and from some chatter I've heard, it'll be more dinner-focused, with higher-end cooking and higher prices to match. However, Lee actually resumed service at PRD on March 11th, and things didn't seem very different at all, so I guess we'll have to wait and see where he takes this.