Allegory (Washington, DC)
Allegory Bar at Eaton DC
1201 K St NW, Washington, DC 20005
202.289.7600
www.allegory-dc.com
Mon 07/24/2023, 09:25p-11:15p

I found myself back in Washington recently, and for my first night in town, I decided to try Allegory, a cocktail bar that was actually recommended to me by Kinga Boratyn over at
Jônt
, which I'd visited on my last trip to the District. Located behind a nondescript door at DC's Eaton hotel, the place is inspired by
Alice in Wonderland
and its sequel
Through the Looking-Glass
, but reinterpreted through the experiences of Ruby Bridges, a civil rights activist who was at the forefront of the school desegregation movement. The bar opened back in August 2018, and is largely the creation of Bar Director Deke Dunne (a.k.a. Decatur Dunne), a University of Wyoming poli sci grad (c/o 2013) who previously worked as a congressional staffer before pursuing a career in the hospitality biz.
Since opening, Allegory has firmly established itself as one of the premier drinking destinations in DC. In fact, just this year, it was deemed an "Outstanding Bar" semifinalist by James Beard, landed the #45 spot on the North America's 50 Best Bars list (while also winning the "Best Cocktail Menu" award), and received both "Best U.S. Hotel Bar" and "U.S. Bartender of the Year" finalist honors from the Spirited Awards. Given all the accolades, I was excited to check the place out.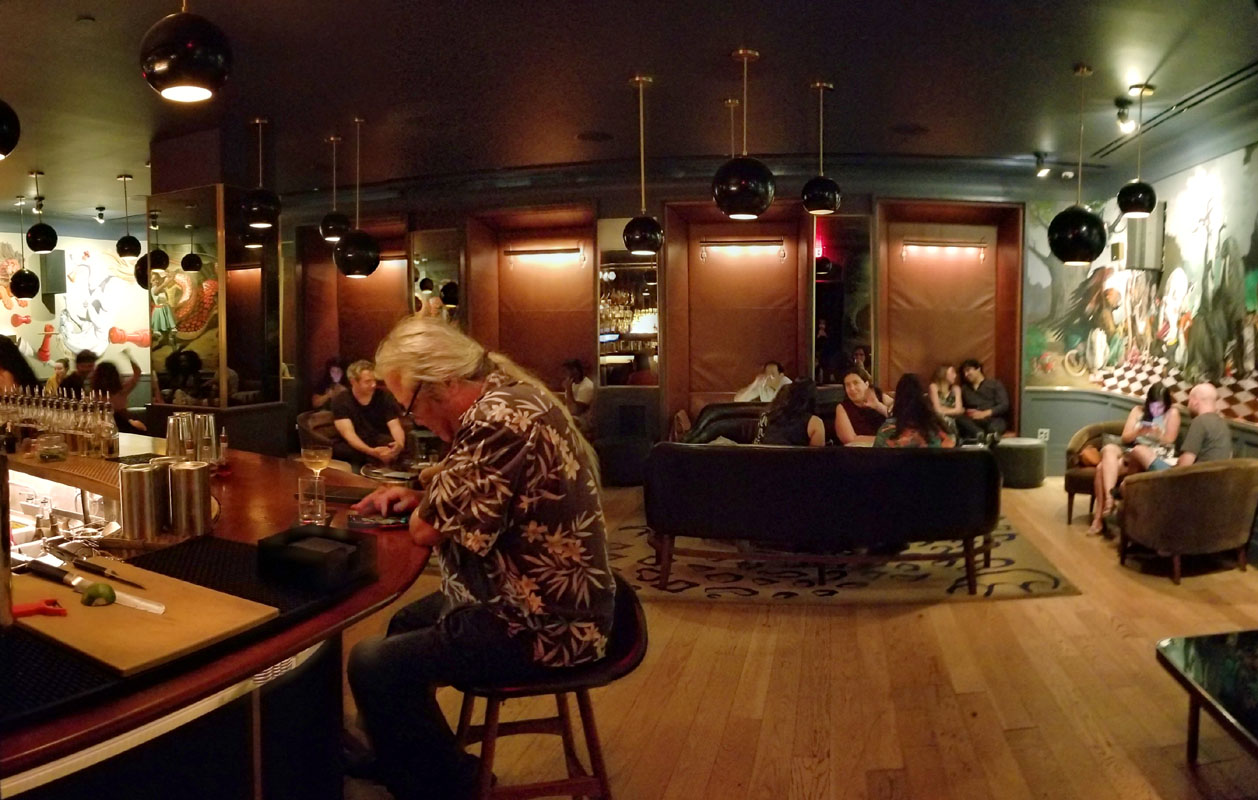 And here we see the bar itself, which isn't a large space, and features a bit of a mid-century modern aesthetic. The most notable design element is clearly the artwork by Erik Thor Sandberg: a set of murals depicting Bridges as the titular character in Lewis Carroll's fantasy world.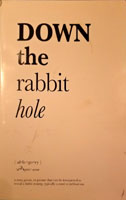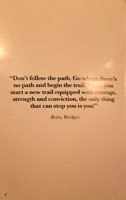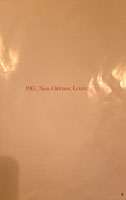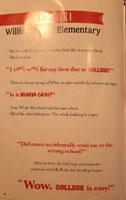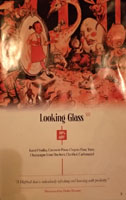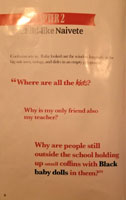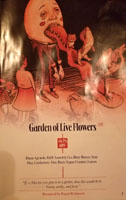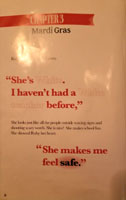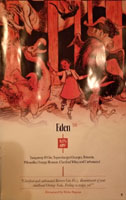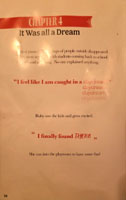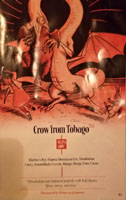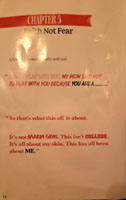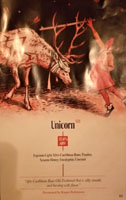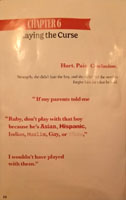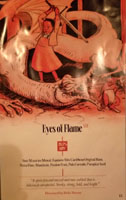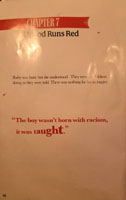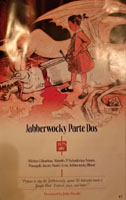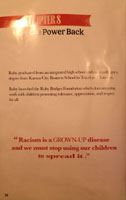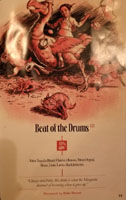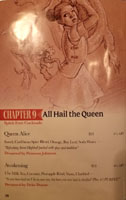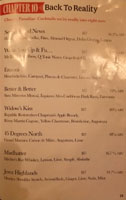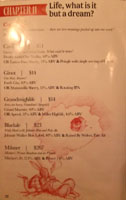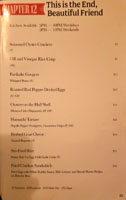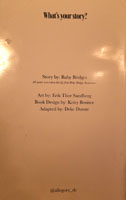 And here we see Allegory's menu, which is quite a doozy. Launched in the middle of last year, it's entitled "Down the Rabbit Hole," and draws considerable inspiration from the bar's Ruby Bridges-meets-
Alice
theme, featuring more art from Erik Sandberg and design by Keiry Benitez. Do note that the menu wasn't nearly as thematic when the bar first debuted; indeed, the team really leaned into the whole storytelling aspect once the place reopened after the pandemic in late 2021. Click for larger versions.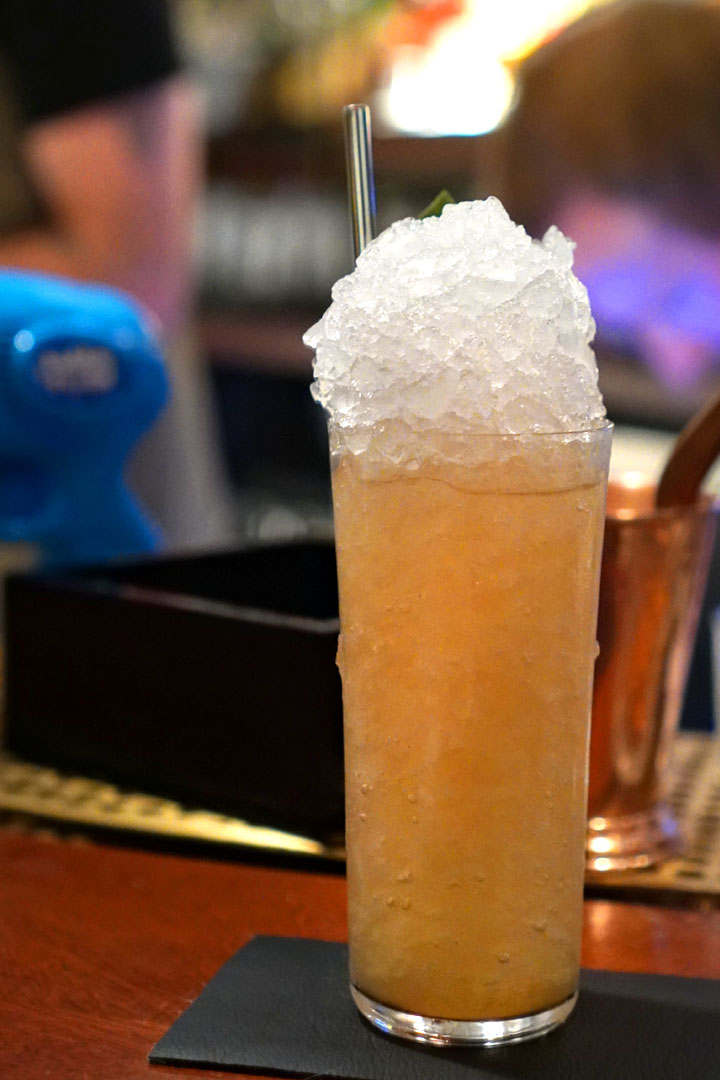 Garden of Live Flowers [$18.00]
| Rhum Agricole, R&R Assembly Gin, Bitter Bianco, Snap Peas, Cardamom, Aloe, Black Pepper Coconut, Lemon
I got things going with this Mai Tai variation. The cocktail had lots happening, but it was all super harmonious. My attention was first drawn to the sweetness of the peas, but then the refreshing nature of the aloe stole the show, while a bevy of spicy, vegetal, and floral nuances also made themselves known. A fantastic start.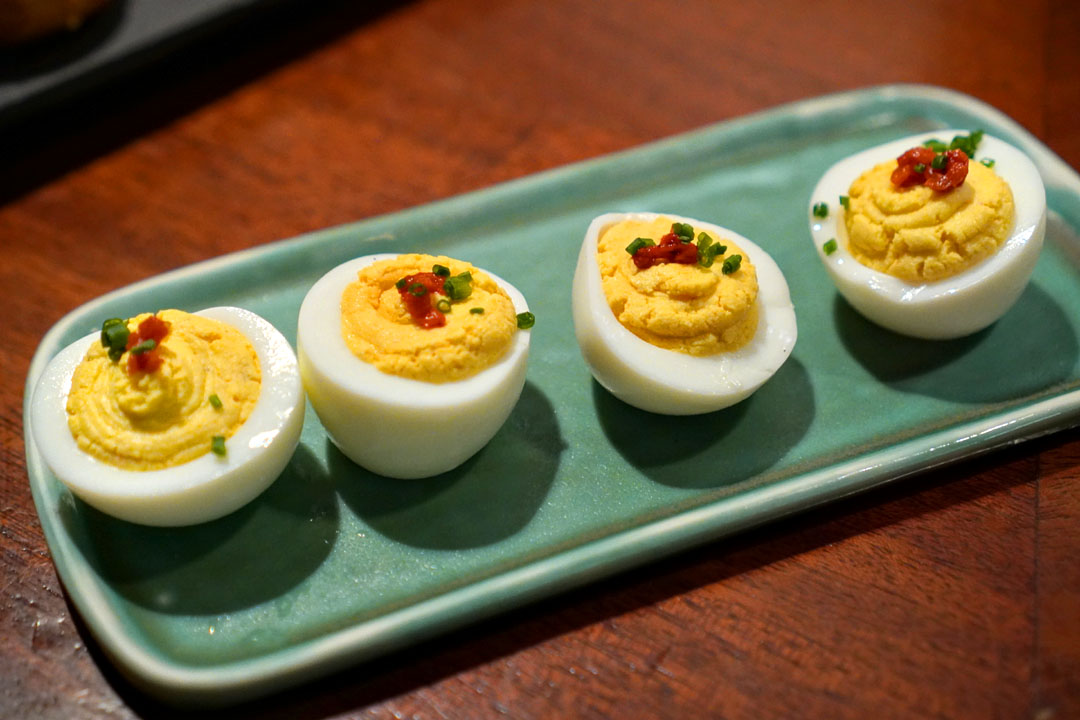 Roasted Red Pepper Deviled Eggs [$12.00]
Deviled eggs were as lush and creamy as I wanted, and showed off a lovely, lingering spice.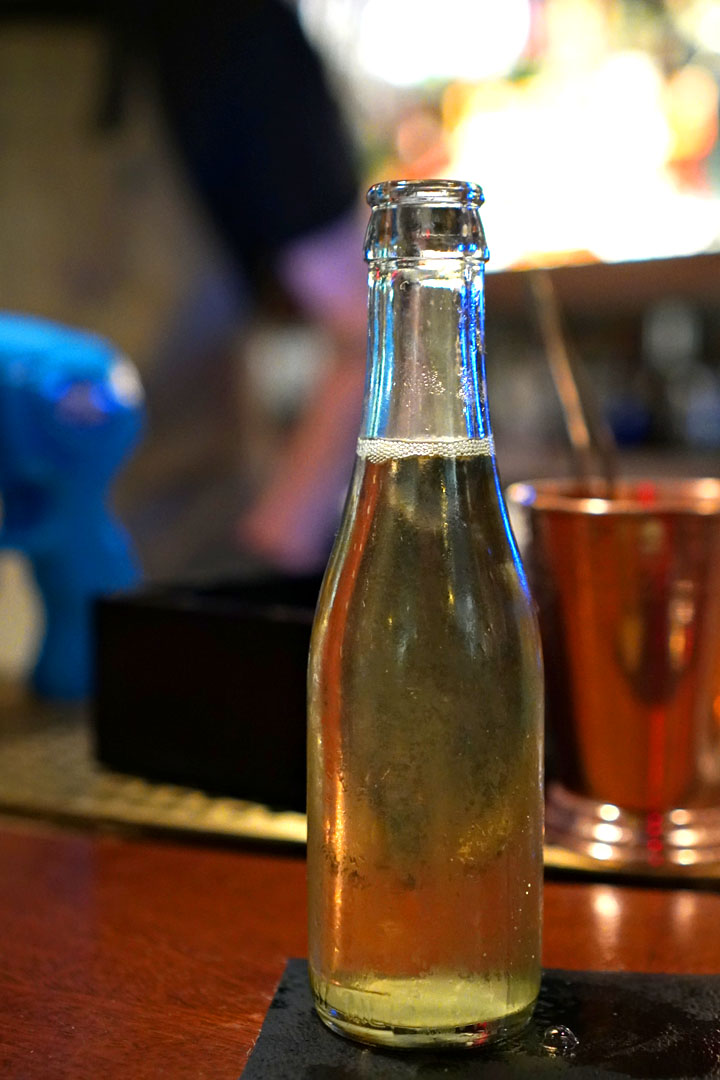 Eden [$18.00]
| Tanqueray 10 Gin, Supercharged Oranges, Benzoin, Piloncillo, Orange Blossom, Clarified Whey and Carbonated
This was a bottled cocktail that came playfully garnished with a side of bubbles (not shown). Meant to be a riff on a clarified/carbonated Ramos Gin Fizz, this one featured a smart back-and-forth between heady citrus and the sugariness of the piloncillo. At the same time, the benzoin provided some fragrant aromatics, while I also got an almost cacao-like element, I'm assuming from the whey.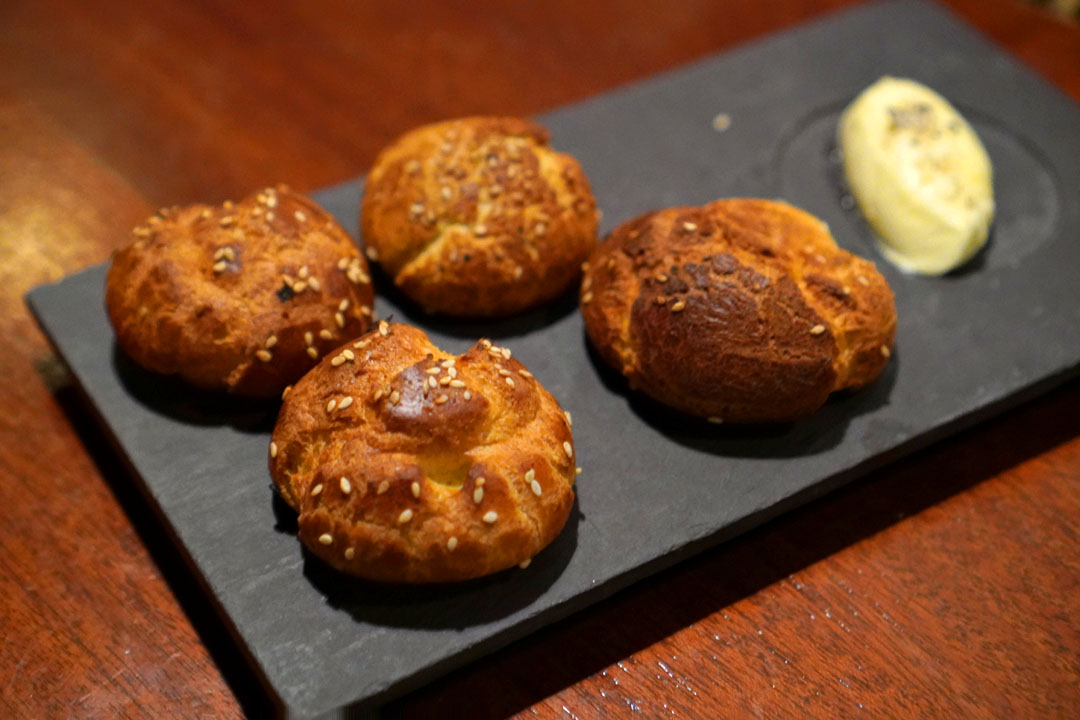 Furikake Gougers [$12.00]
| Whipped Butter
Gougères arrived light and airy, imbued with pricks of salt and savor from their furikake seasoning. I also enjoyed that super soft butter, which was well-spiced in its own right.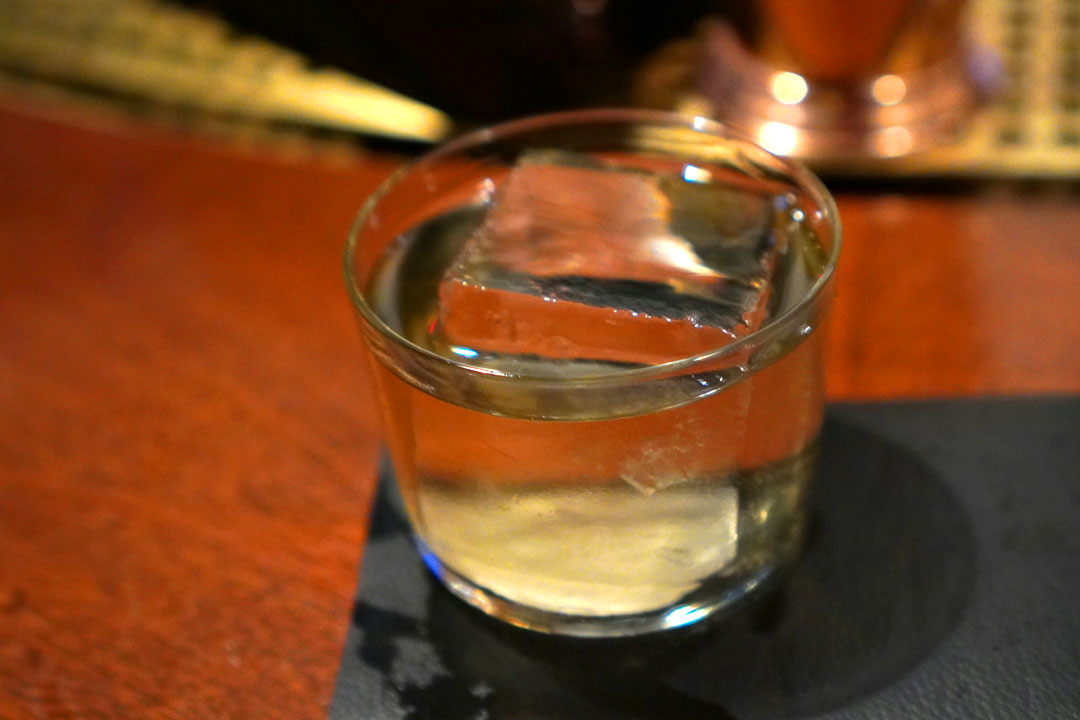 Unicorn [$18.00]
| Equiano Light Afro-Caribbean Rum, Pandan, Sesame Honey, Eucalyptus, Coconut
This Old Fashioned variation boasted a showstopping nose absolutely teeming with ricey pandan; in fact, it was easily the most pandan I've ever gotten in a cocktail. The fragrant warmth of the plant also made itself known on the palate, where it was combined with a coconut-fueled sweetness and a marked nuttiness. Very cool.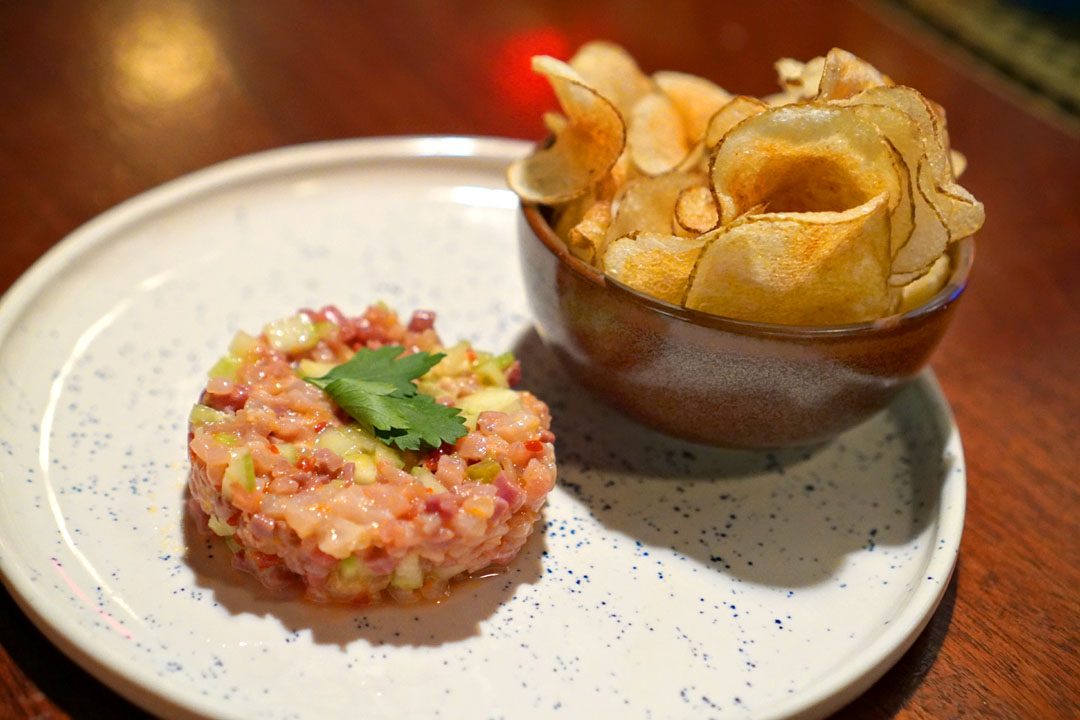 Hamachi Tartare [$16.00]
| Piquillo Pepper Vinaigrette, Cucumber, Chips
The yellowtail was the weakest dish of the night. There wasn't anything inherently wrong with the fish itself, but the dish was lacking in acidity and brightness, while the chips could've been saltier and crunchier as well.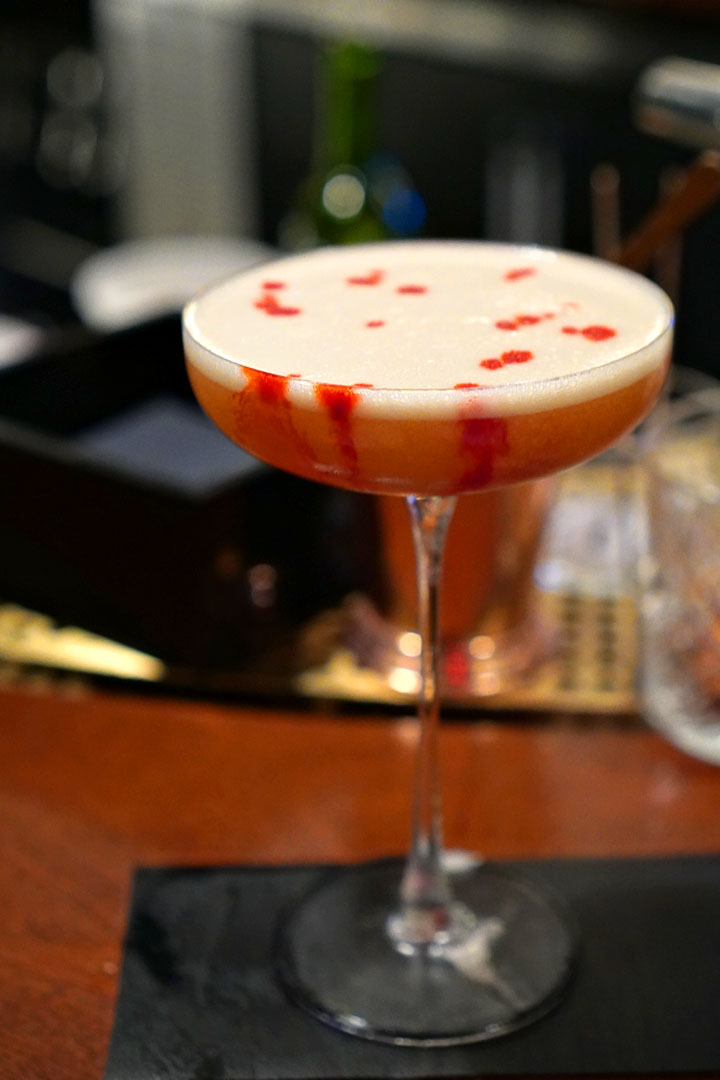 Jabberwocky Parte Dos [$18.00]
| Michter's Bourbon, Abasolo, El Salvadorian Amaro, Pineapple, Jacote, Nance, Lime, Jabberwocky Blood
My next cocktail was a take on the Jungle Bird, and showcased a tropical fruitiness that was driven by pineapple, but a red-tinted version of the fruit, if that makes sense. There was also a whiff of chocolate here that I quite liked, too.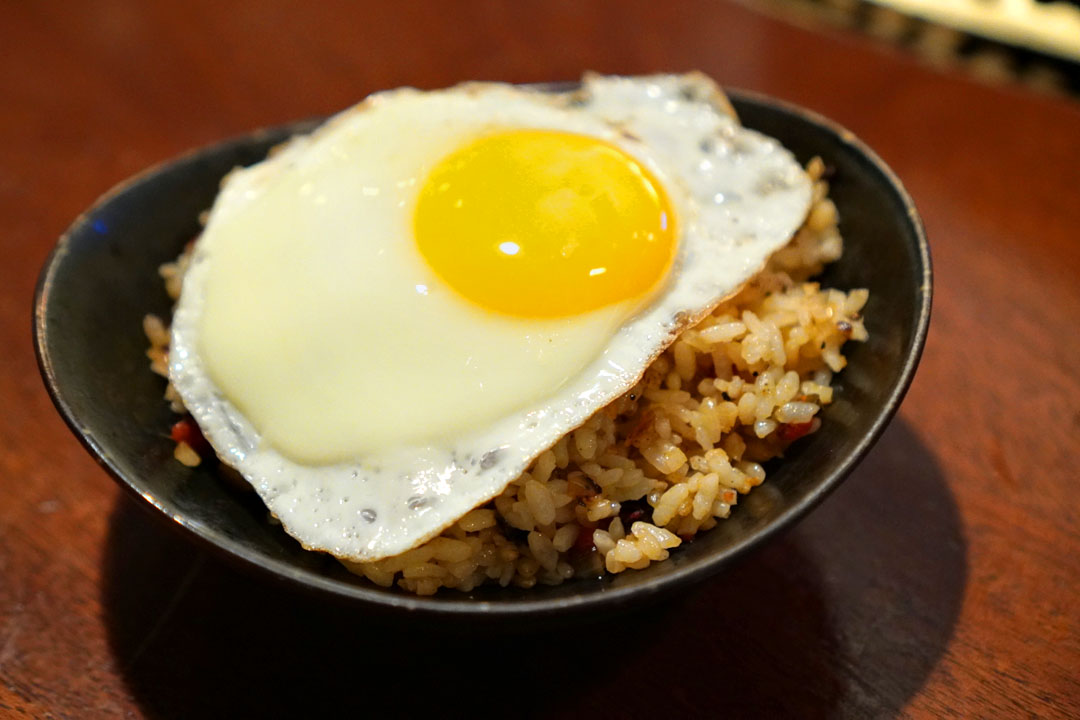 Stir-Fried Rice [$15.00]
| Sunny Side Up Egg, Chili-Garlic Crisp
Allegory's version of fried rice displayed a pretty nice smoke and savor, which combined seamlessly with the zestiness of the onion. At the same time, there was this pervasive garlicky pungency in the dish, and I liked that enveloping, moderating lusciousness from the runny egg, too.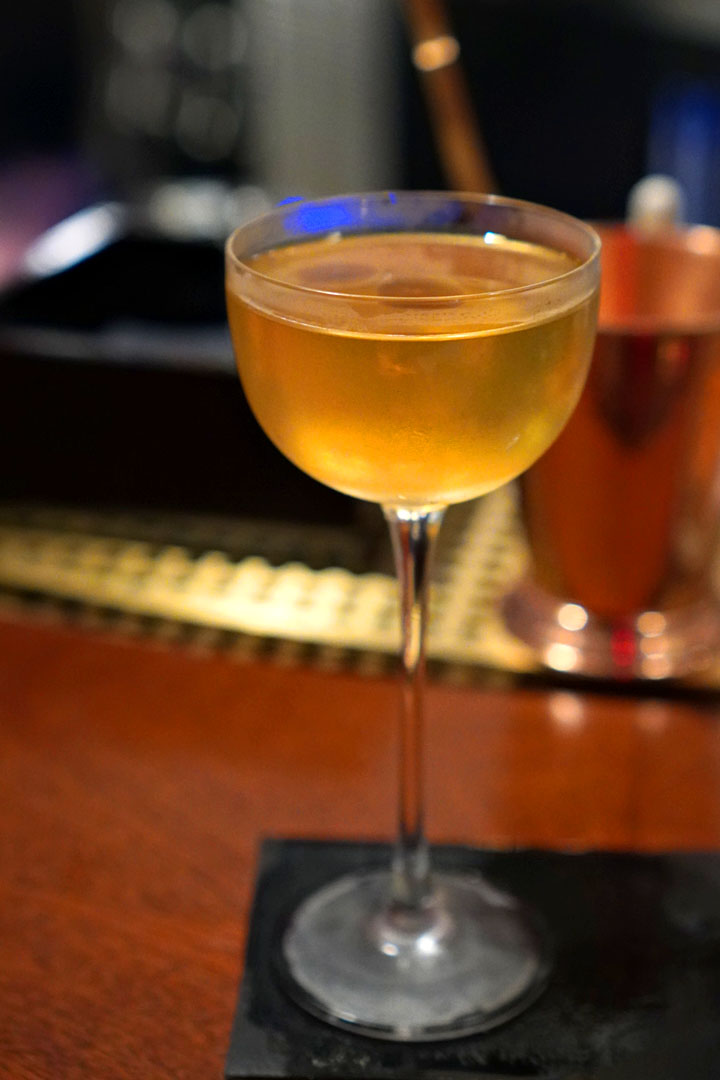 Eyes of Flame [$18.00]
| Siete Misterios Mezcal, Equiano Afro Caribbean Original Rum, Nixta Elote, Mandarin, Passion Fruit, Palo Cortado, Pumpkin Seed
The evening's final cocktail was yet another winner. This one smelled intoxicatingly of sweet corn and sweet fruits, and tasting it, I got the unmistakable tropical flavors of
maracuyá
, but commingled with more
maíz
and a distinct smoky character.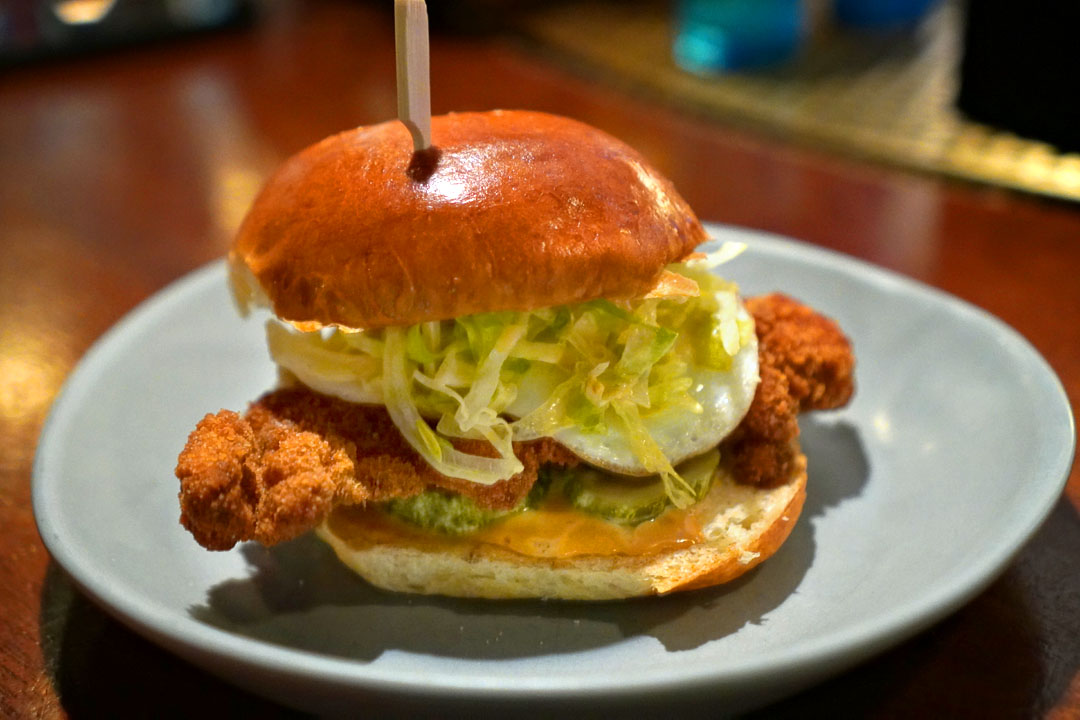 Fried Chicken Sandwhich [$16.00]
| Fried Egg with White Rabbit Sauce, Bibb Lettuce and Bread/Butter Pickles on Brioche Bun
This interpretation of the ubiquitous fried chicken sandwich was pretty successful. The bird itself came out relatively juicy, and had this crisp, panko-like crust. Not surprisingly, pickles and slaw worked for contrast, and I didn't mind that soft, sweet-ish bun, either.
I'm glad that I was recommended this place, as I had a lovely experience at Allegory. The drinks were creative and novel and delightful, while the food was pretty good as well, and I had no qualms with the service either, provided tonight primarily by Graeson Cully (who joined the team in February from Espita Mezcaleria). Given how much the menu is driven by the bar's overarching theme, I'm curious as to how Dunne and company will evolve things going forward.