Here's Looking at You (Los Angeles, CA) [4]
Here's Looking at You Restaurant
3901 W 6th St, Los Angeles, CA 90020
213.568.3289
www.hereslookingatyoula.com
Sun 08/06/2023, 09:15p-10:35p

The creation of Chef Jonathan Whitener and Lien Ta,
Here's Looking at You
is a pretty much a Koreatown staple at this point. The restaurant opened in 2016, closed during the pandemic, but managed to re-emerge as strong as ever at the start of last year. That's when I last reported on the place, but I was recently looking to dine in K-town and saw that the menu here had completely changed since my last meal, so a revisit seemed appropriate.
There are some new faces on the team as well. Sous Chef duties are now being handled by Kristie Kutei, who comes to us from
Horses
as well Nashville spots Rolf and Daughters, Henrietta Red, and Two Ten Jack. Meanwhile, we also have DeMarcus Brooks managing the front-of-the-house.

Inside, things really haven't changed much at all, but they don't need to. We were the last table of the night.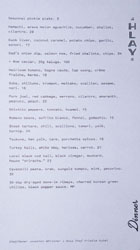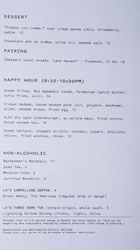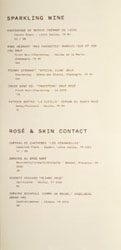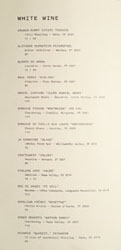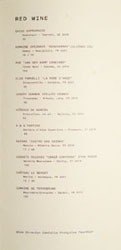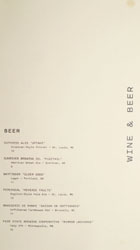 Here we see the menu, which, as I mentioned above, is pretty much completely different than what I was offered last time I was here (which is great). Drink-wise, HLaY is of course known for its cocktails, crated by Bar Director Danny Rubenstein, but there's also a short-but-sweet wine list from Wine Director Danielle Françoise Fournier, along with a handful of beers. Click for larger versions.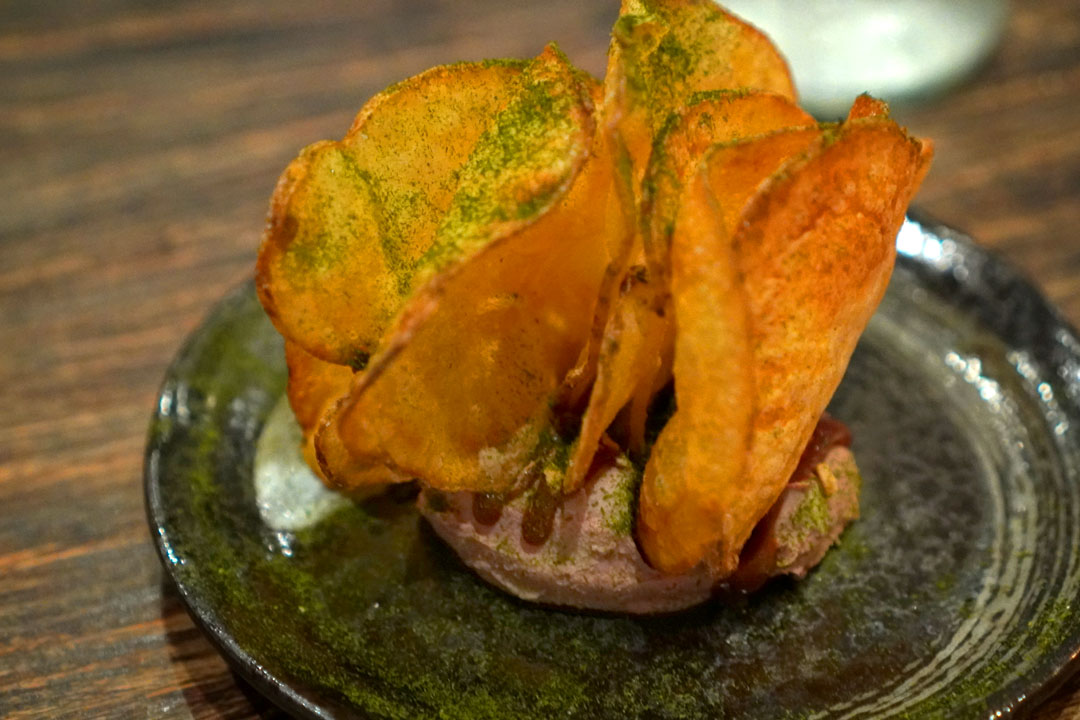 Duck liver, coconut caramel, potato chips, garlic, aonori [$17.00]
We began with the duck liver, which had that familiar earthy intensity I was looking for, but melded with a sweet piquancy from the caramel and umami from the sprinkles of seaweed powder. The chips were quite nice as well, arriving well-seasoned, with a proper crunch, and served as an apt pairing to the offal.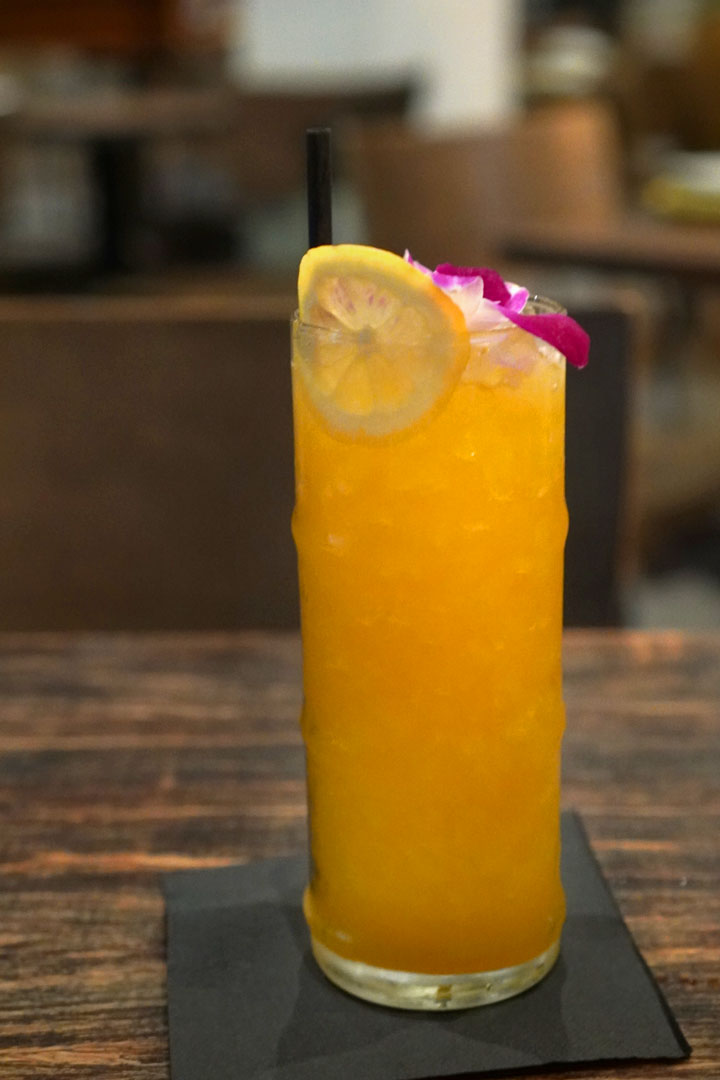 IYKYK [$18.00]
| Bacardi 8-yr Rum, Wild Turkey 101 Rye, mango, lychee, lemon, ginger
Cocktails, especially of the tiki variety, are of course a must here, and this riff on the Tiger Lily was certainly to my liking thanks to its tropical marriage of mango and lychee, commixed with a palpable ginger-y spice.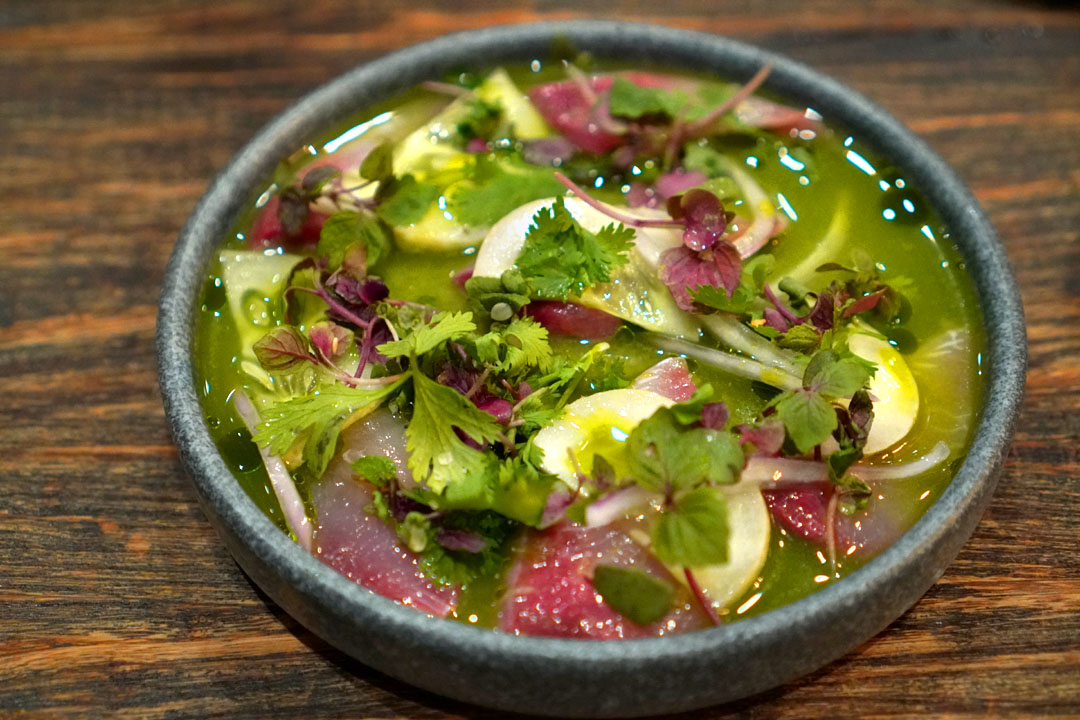 Hamachi, arava melon aguachile, cucumber, shallot, cilantro [$28.00]
Shards of yellowtail came out well-textured, and ate clean and rich. I liked the idea of presenting the fish aguachile-style, but I would've liked more heat, more acid here.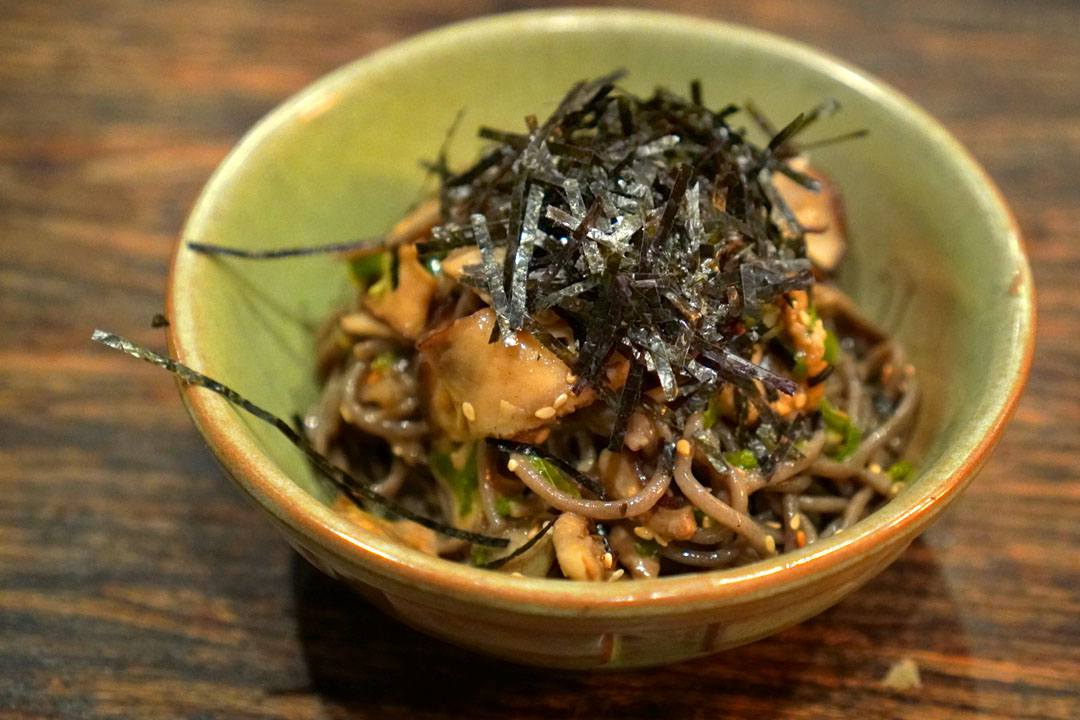 Soba, shiitake, trumpet, maitake, scallion, sesame, nori [$16.00]
Buckwheat noodles possessed a nice chew, and I loved how the soba paired with the woodsiness of that mushroom three-way. Also key was this sort of pervasive tartness in the dish, and I was also a big fan of all the nutty notes courtesy of the sesame. A table favorite for sure.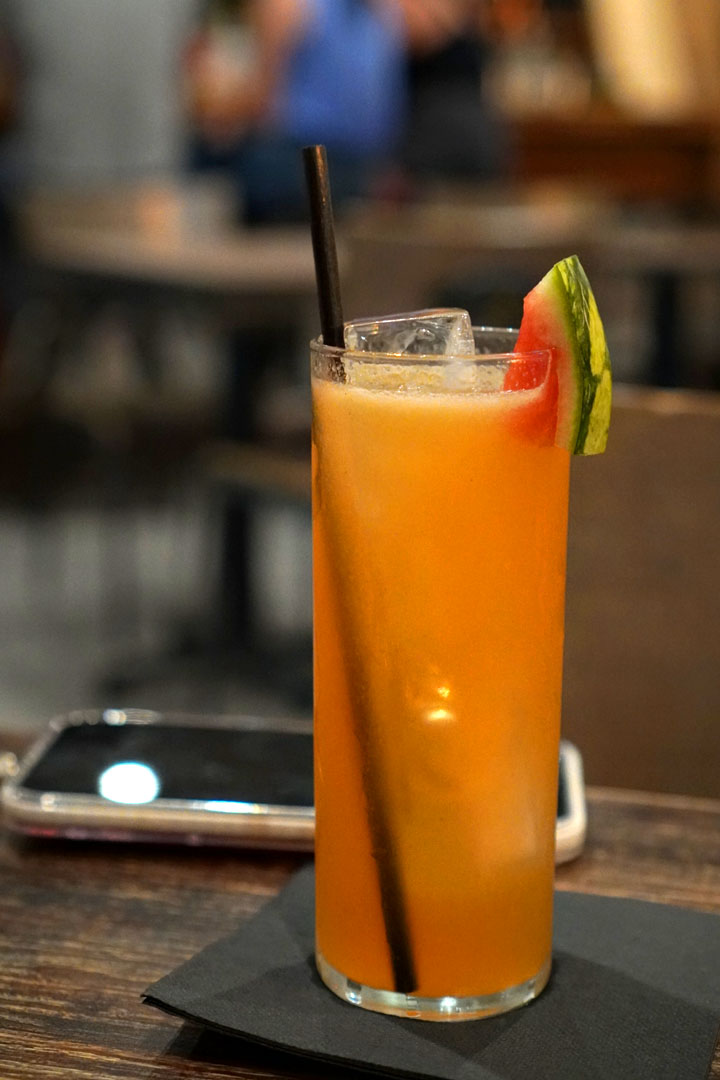 Understood the Assignment [$18.00]
| Grilled watermelon-infused Mezcal, Stellare Primo Aperitivo, Kummel, grapefruit rosemary syrup, soda
What struck me first in this cocktail were the spicy caraway elements from the Kümmel. These then combined with the fruitiness of the aperitivo, while the watermelon managed to cut through the smoke of the mezcal. Yum.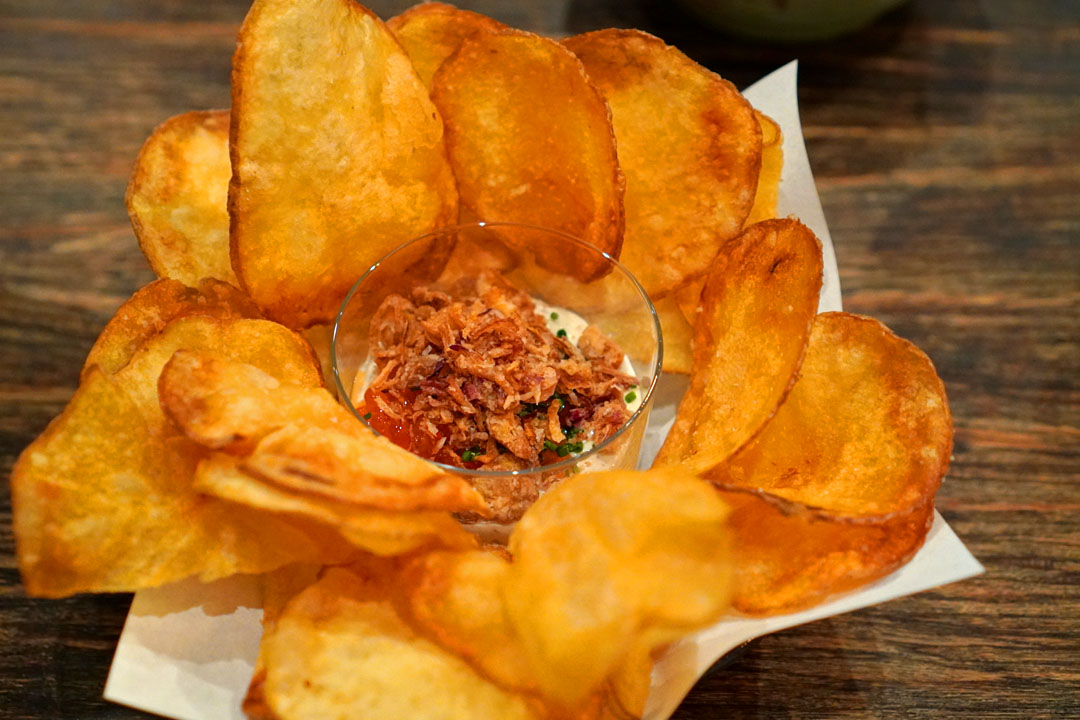 Dad's onion dip, salmon roe, fried shallots, chips [$24.00]
This reimagined French onion dip really showed off that salty, savory character you'd expect, but boosted even further by the salmon roe and shallots. The chips actually worked to even out all the strong flavors at play.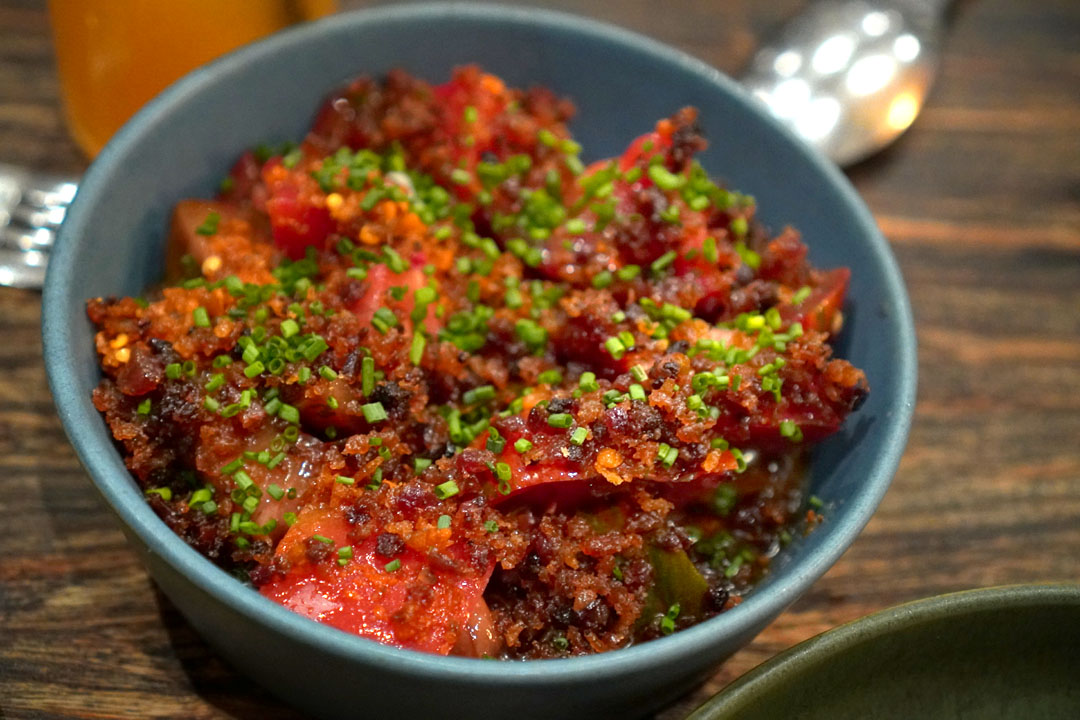 Heirloom tomato, bagna cauda, lap xuong, crème fraîche, herbs [$18.00]
This next dish was another favorite of mine. I was rather smitten by its growing heat and how that interacted with the salty sausages and the comparatively light, juicy qualities of the tomatoes, all while the bagna càuda provided an undercurrent of brine.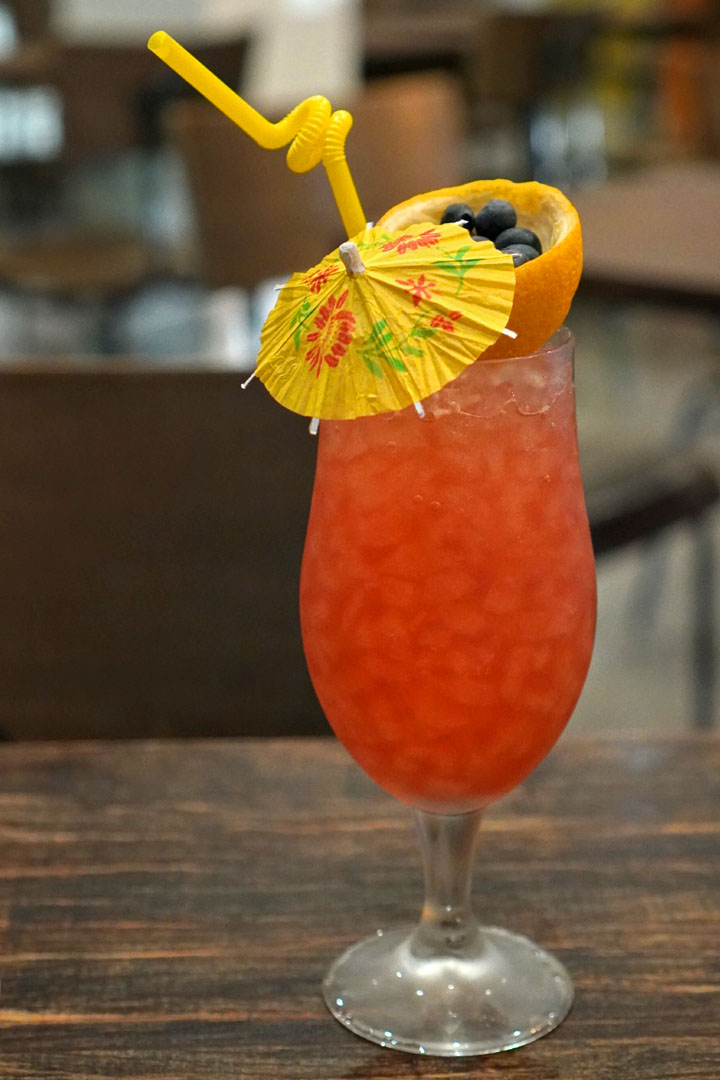 *Slams Laptop Shut* [$18.00]
| Pisco, Chaparral, blueberry, lemon, elderflower
Described by the team here as a blueberry pisco swizzle, this cocktail highlighted the herbaceous nature of the Brucato Chaparral amaro right up front, where it was supported by the pisco, while plenty of fruit and a dosing of elderflower provided some balance.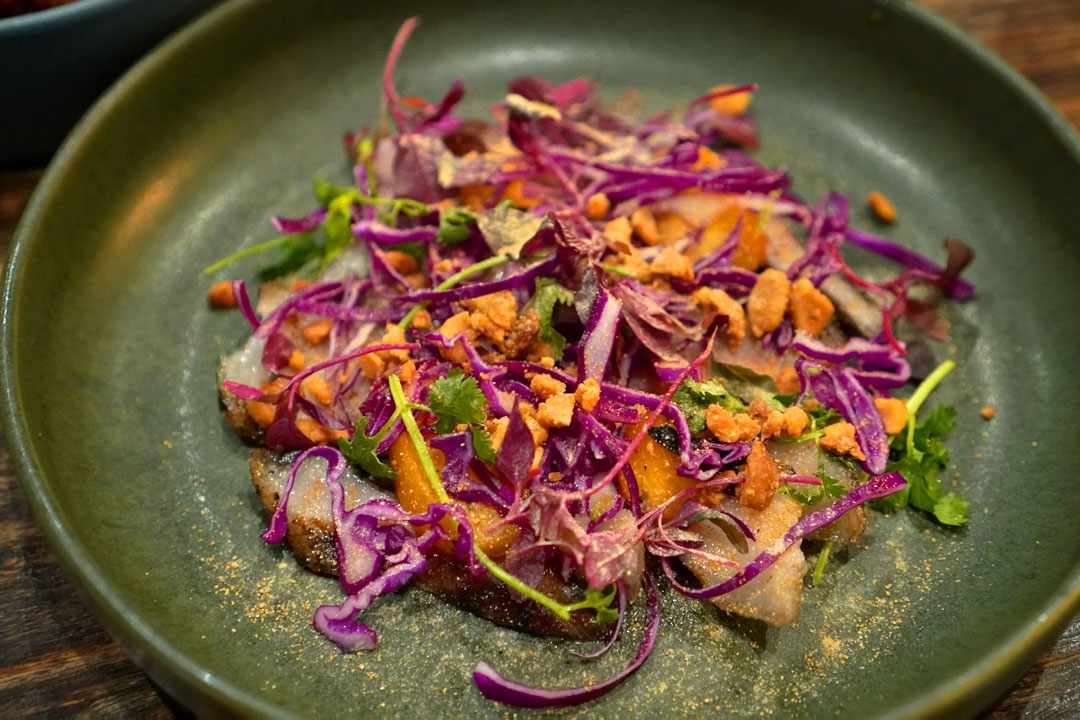 Pork jowl, red cabbage, serrano, cilantro, amaranth, peanuts, peach [$22.00]
I'm a sucker for jowl, so this was a must-try, and didn't let me down. The pork displayed the signature fattiness and texture of the cut, and I was definitely into the contrast offered up by the cabbage-pepper-cilantro combo, but I think my favorite component here was actually the peanut.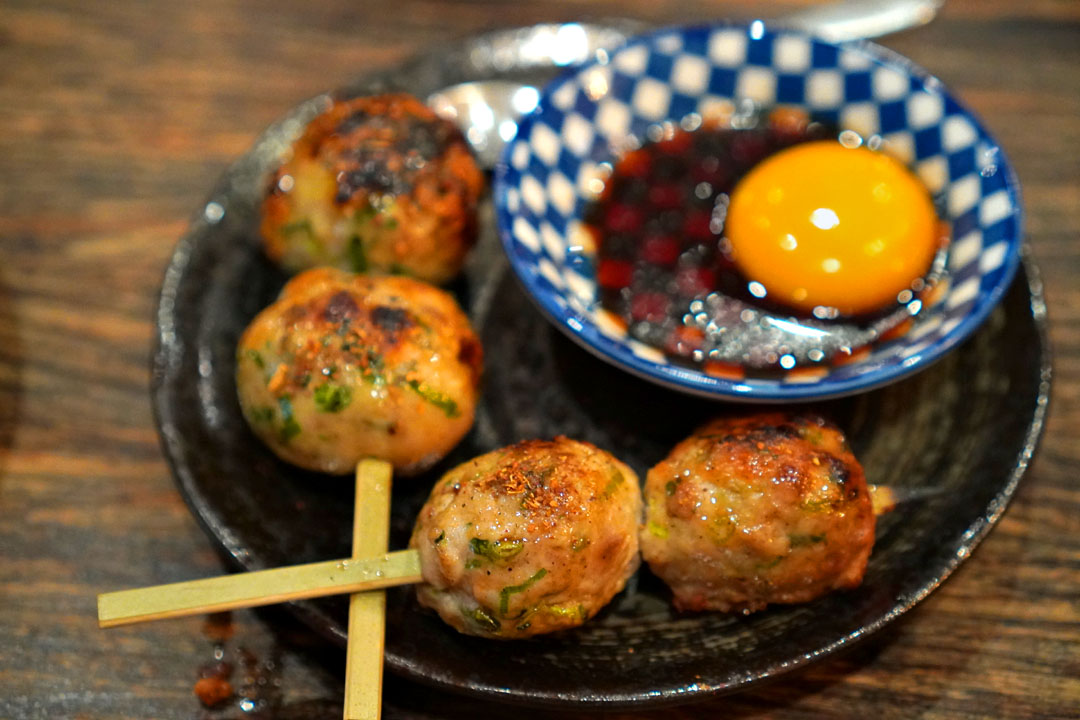 Tsukune, hen yolk, tare, porchetta spices [$18.00]
Not surprisingly, I couldn't resist the tsukune, which is one of my yakitori staples. The meatballs were gratifying in terms of consistency, and I enjoyed the incorporation of all that green onion, too. Taste-wise, I got those classic sweet 'n' savory flavors I was looking for, but twisted just a tad thanks to a bit of porchetta inspiration.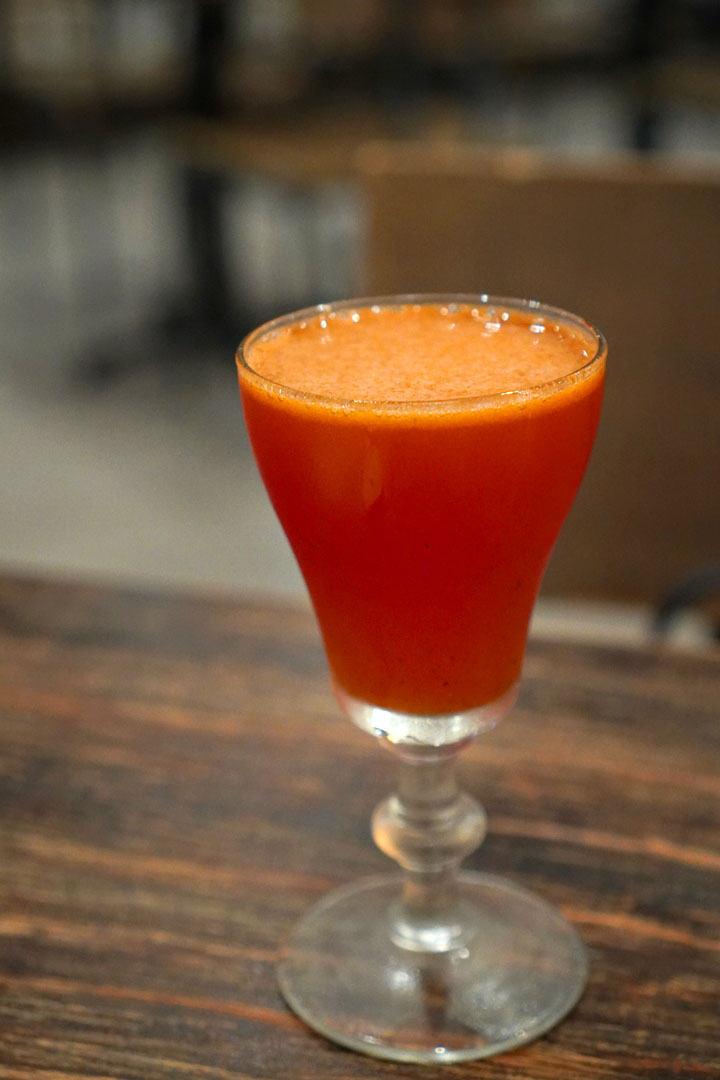 They/He/She [$18.00]
| Thai Tea-infused Rum Cañada, Pamplemousse, banana, tart cherry, lime
My final cocktail was this daiquiri variation, which showcased a plethora of spicy, tart, fruity, and medicinal nuances, with those Thai tea flavors coming in toward the back end.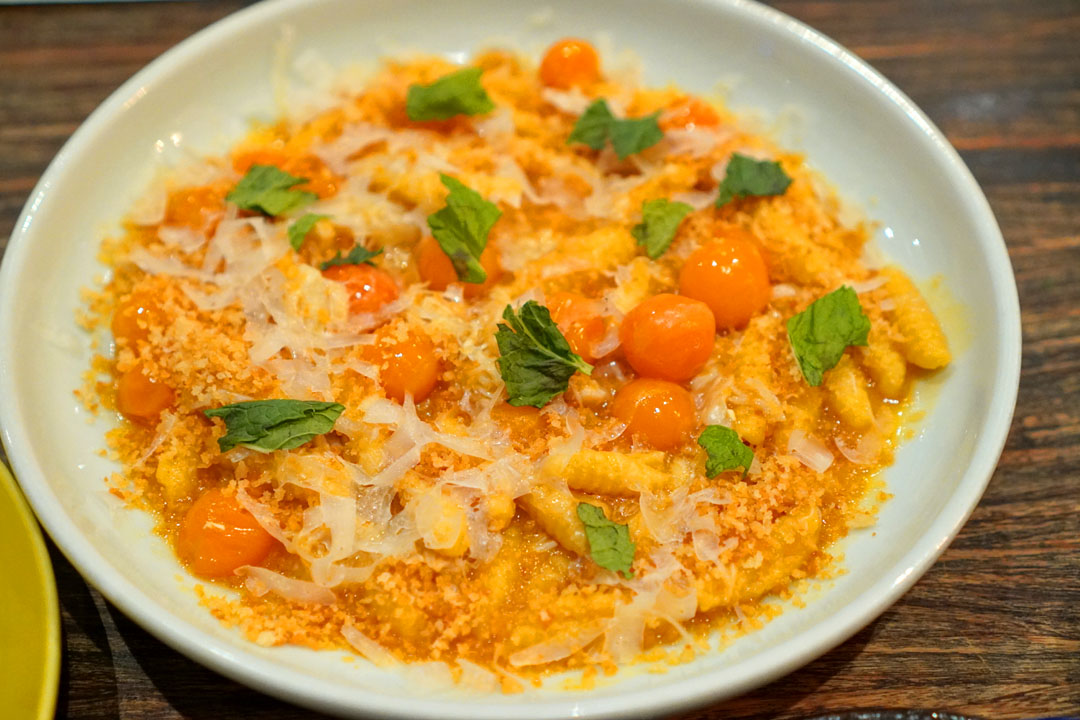 Cavatelli pasta, crab, sungold tomato, mint, pecorino [$32.00]
Last up was a serving of pleasantly chewy cavatelli. The sweet salinity of the crab was assertively conveyed in the pasta, so the juxtaposition of tomato and mint was crucial, and I liked the textural play from all the crunchy bits here, too.
Here's Looking at You has always been known for its broad-ranging, genre-bending, often times unorthodox cuisine, and I'm glad to see that the team is continuing that trend. It was great to be able to sample a completely new set of dishes, which mostly all worked, while the cocktails were as on point as ever. I'm sure I'll be back!