Found Oyster (Los Angeles, CA)
Found Oyster Restaurant
4880 Fountain Ave, Los Angeles, CA 90029
323.486.7920
www.foundoyster.com
Wed 01/06/2021, 07:30p-08:50p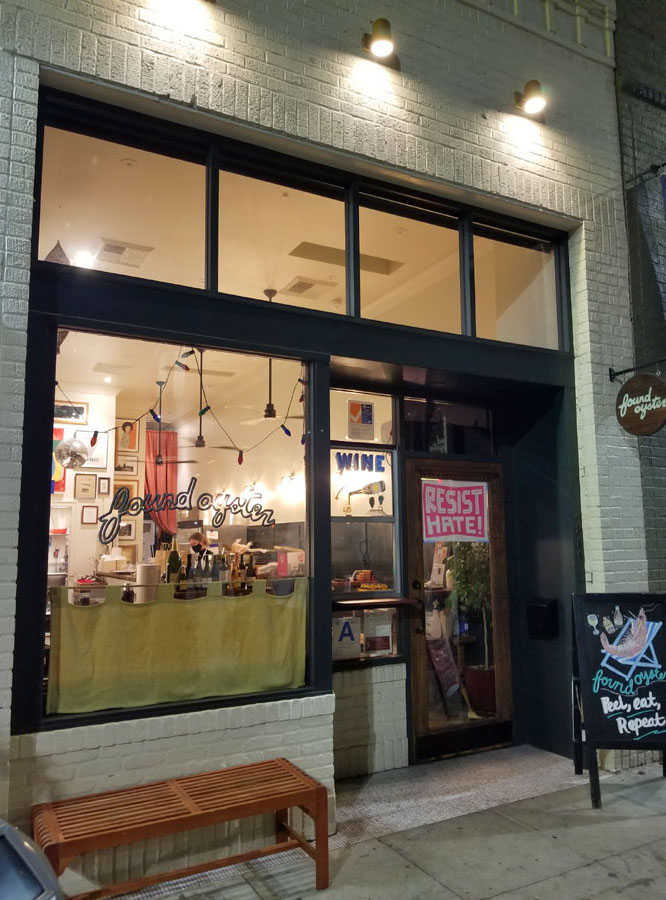 It's been a while since I've posted about a place in East Hollywood, but I was in the mood for seafood recently and thus visited the neighborhood to check out Found Oyster. The creation of
Last Word Hospitality
(Holly Fox and Adam Weisblatt), John Himelstein (Gingergrass, Square One, Lucky Duck), and Chef Ari Kolender, the place is an East Coast-style-but-not-really seafood spot, and debuted not that long ago, back in late 2019. I was actually thinking of trying it in early 2020, but my hopes were dashed when the restaurant closed in mid-March due to pandemic-induced lockdowns. Fortunately, takeout (initially billed as a pop-up entitled "Overboard") started on May 15th, so here we are.
About the Chef
: Kolender was born in Charleston, SC to a Jewish family. He developed an appreciation for food early on, and often helped his grandmother and mother with their cooking. As a result, he started working in professional kitchens at the age of 14, and after finishing high school, moved to LA after determining that the traditional college path just wasn't for him. Now in Southern California, Kolender took on odd restaurant jobs before attaining his culinary degree in 2005 from the Le Cordon Bleu outpost in Pasadena. Following, he worked at Michael Cimarusti's bastion of fine dining
Providence
for four years. This was followed by time at
Jordan Kahn
's controversial
Red Medicine
, where he rose from sous to the position of CdC in about a two year span.
However, Kolender ended up moving back to South Carolina in 2012, where he found employment at Mike Lata's The Ordinary, a high-end American seafood joint. He then teamed up with The Ordinary's GM Brooks Reitz to open the well-regarded Leon's Fine Poultry & Oyster Shop, which landed him a "Rising Star Chef of the Year" semifinalist nod from James Beard. Leon's was followed in January 2015 by Saint Alban, an all-day café also opened in concert with Reitz. Despite his success in Charleston, Kolender began realizing the limitations of his hometown, and thus announced his departure in August that year. After doing some traveling in Europe, he was back in SoCal by 2016. Here, he bounced around a few places before joining forces with David Fishbein and Joseph Miller (the guys behind Culver City's Platform development), in a deal brokered by none other than
The Golden State
's James Starr. Together, they began work on a casual, seafood-y, wine-centric eatery called Hayden, which opened at Platform in July 2017.
The place didn't do all that well though, so the team decided to change things up, and brought on the Last Word folks to consult. They decided to make the restaurant a bit more formal as well as wide-ranging, and this new iteration of Hayden dropped in February 2018. Unfortunately, though initial results were promising, the business faltered, and closed for good in June 2019. Kolender wasn't out of work for long though, as he quickly joined the crew at Last Word as their culinary lead. Their first project together was Found Oyster, which wound up launching shortly after, on November 1st that year. The diminutive 26-seater restaurant was well-received from the outset, scoring a
strong review
from Bill Addison of the
LA Times
in January last year before being named one of
Esquire
's "
Best New Restaurants in America
" in November (along with
Pasjoli
).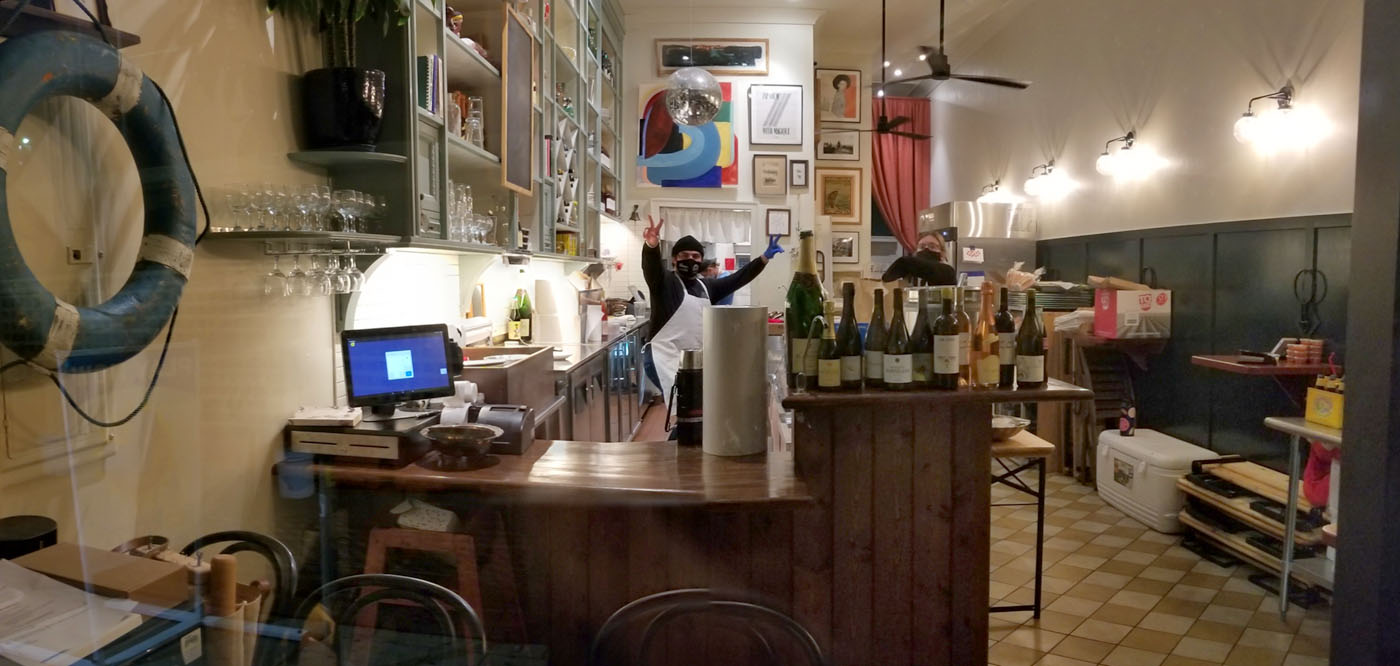 Found Oyster takes over the former home of the Iglesia Pentecostes church, and so obviously the interior's been completely redone. People weren't allowed inside due to coronavirus regulations, so all transactions were done through a small window.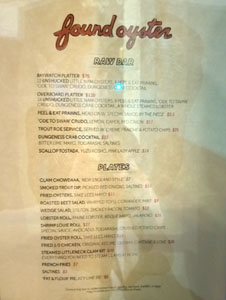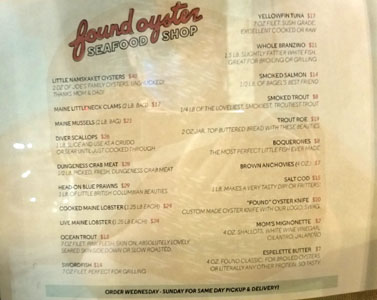 We see Found Oyster's menu above, which has been modified to better suit takeout. There's also a selection of items meant to be purchased and prepared at home, and beer and wine are available, too. Do note that, despite this place's name, oysters only make up a very small part of the menu, and were only available unshucked, strangely (which is why I abstained). Click for larger versions.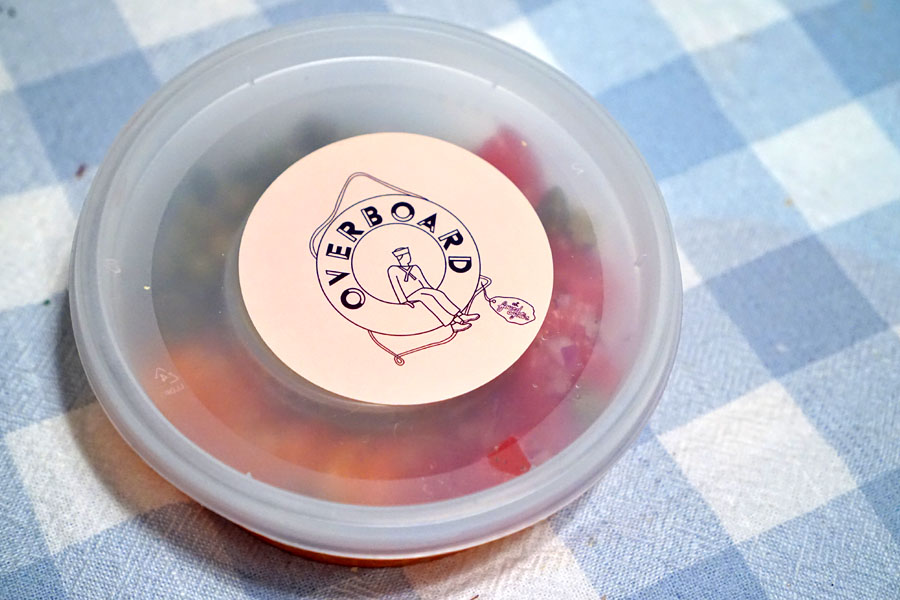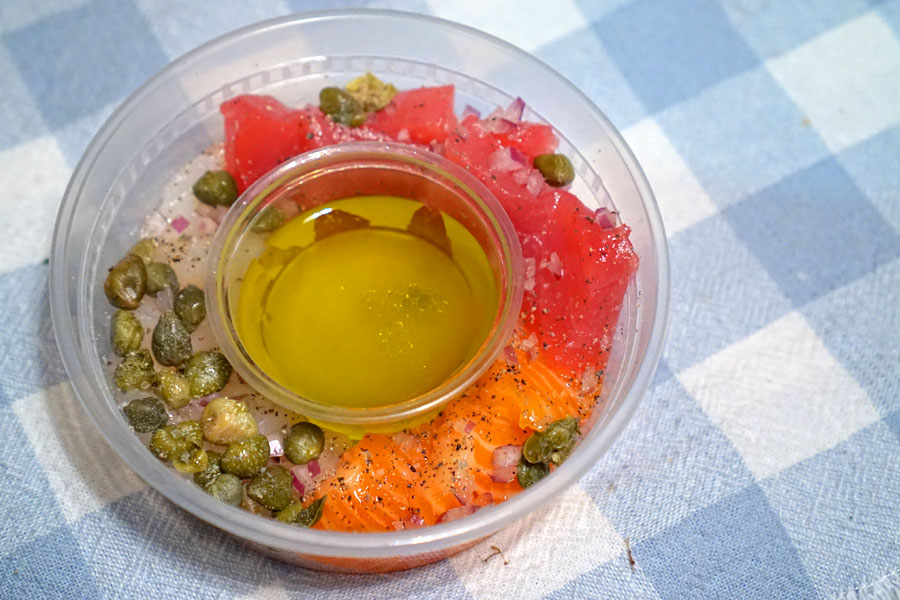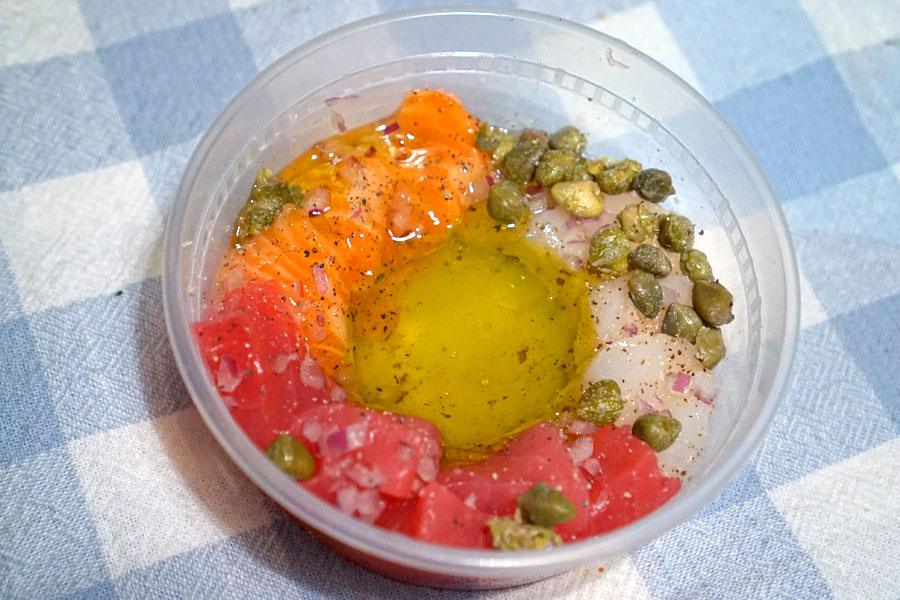 'Ode to Swan' Crudo [$17.00]
| Lemon, Caper, Red Onion
We'll commence with a dish that pays tribute to the crudo served at San Francisco's iconic Swan Oyster Depot. I began with the tuna, which was supple and lean, with a mild taste that took particularly well to the capers and sprinkles of salt. On the other hand, the salmon ate lush and fatty, and had a lingering richness that called for the application of the chopped onions. Last up was the scallop, which I found especially soft, sweet, saline, and also a good match to the capers, somewhat surprisingly. We can't forget about the olive oil either, which really did help tie everything together.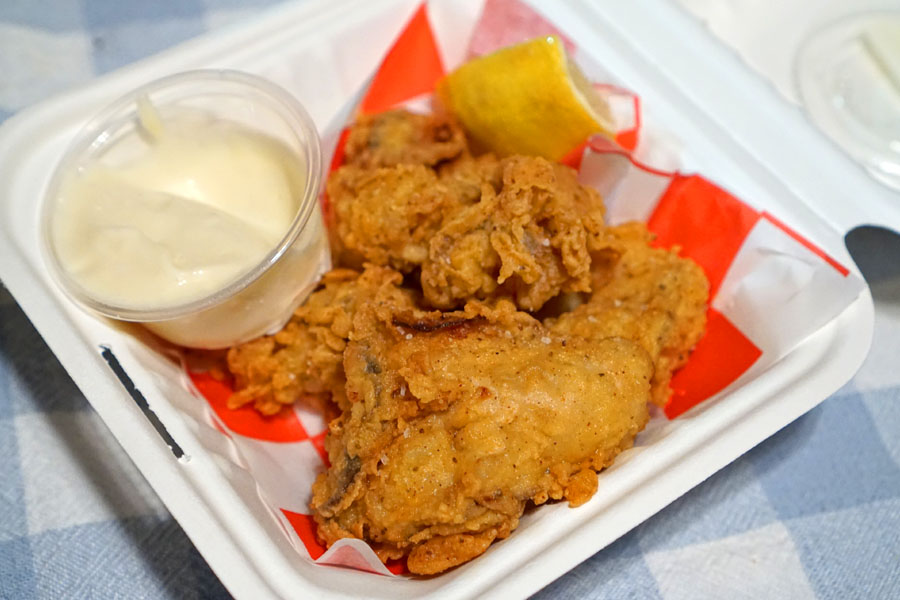 Fried Oysters [$11.00]
| Sake Lees Mayo
The fried oysters were some of the best I've had. They showed off light, crisp exteriors, while the insides were juicy and sweet, with a growing amount of marine savor. The accompanying sauce went in a creamy, lemony direction that made sense with the oysters (though I didn't really get the advertised
sake kasu
), but a simple squirt of lemon did the trick, too.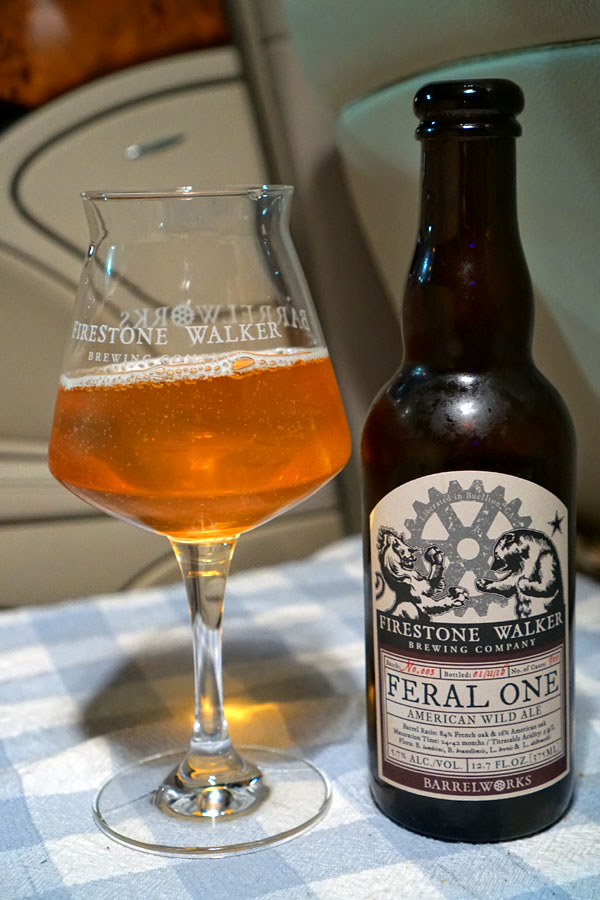 To imbibe, I began with the
2016 Firestone Walker Feral One Batch 3
, a blend of wild ales aged 24 to 42 months in French and American oak. The beer had a super inviting nose filled with stone fruit and some light floral, as well as the requisite tart, earthy notes. Taste-wise, I got a delicious lambic-like fruit character, combined with an elegant amount of funk, some subtle spice, and a crisp acidity, all in near perfect balance. One of the better American sours I've had in a while.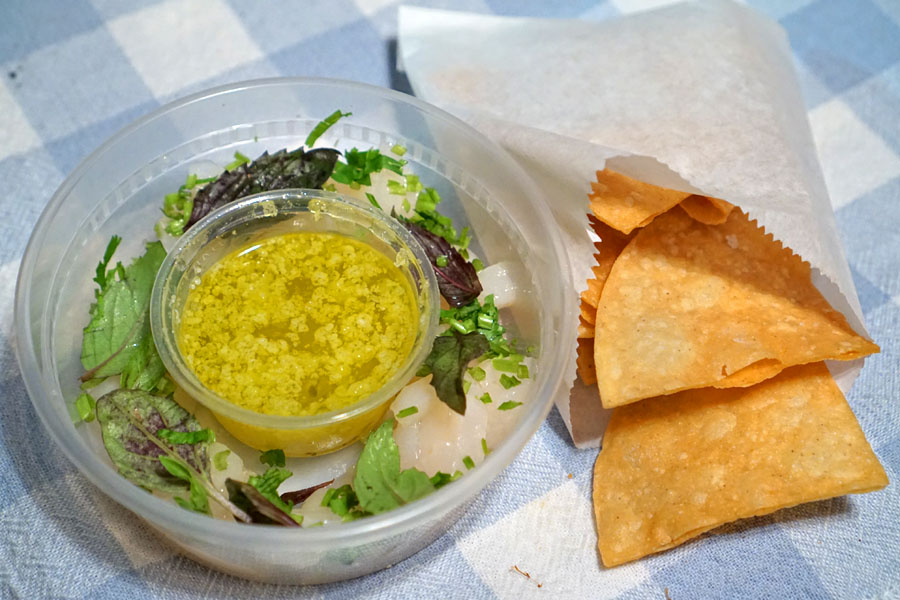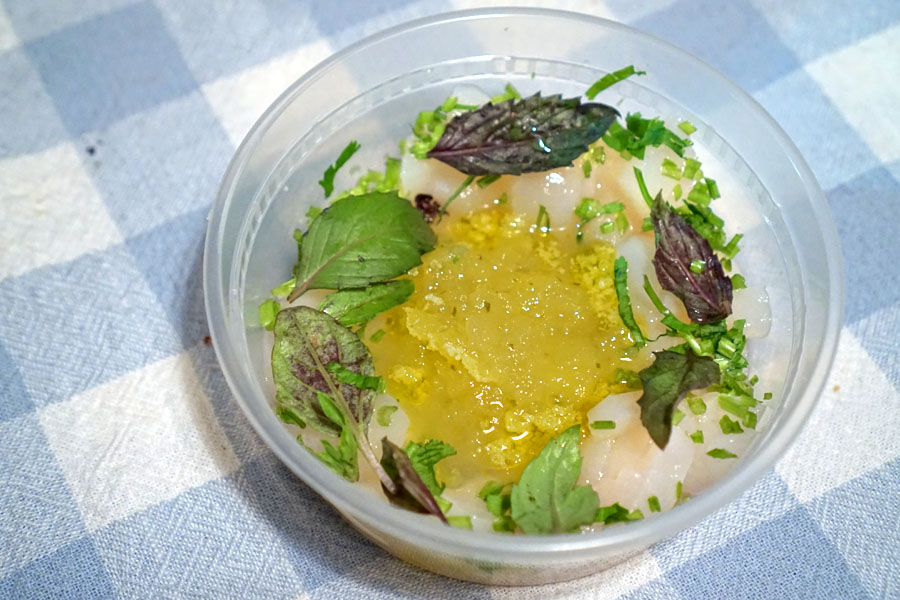 Scallop Tostada [$14.00]
| Yuzu Kosho, Pink Lady Apple
Raw day boat scallops were clean and sweet, and married swimmingly with the potent punch of opal basil and
yuzukosho
. It was a smart combination, since I really loved the aromatics provided by the herbs, while the Japanese condiment imparted a piercing sharpness to the dish that worked out really well. Also key were the included tortilla chips, which helped moderating the flavors at play while also adding crunch.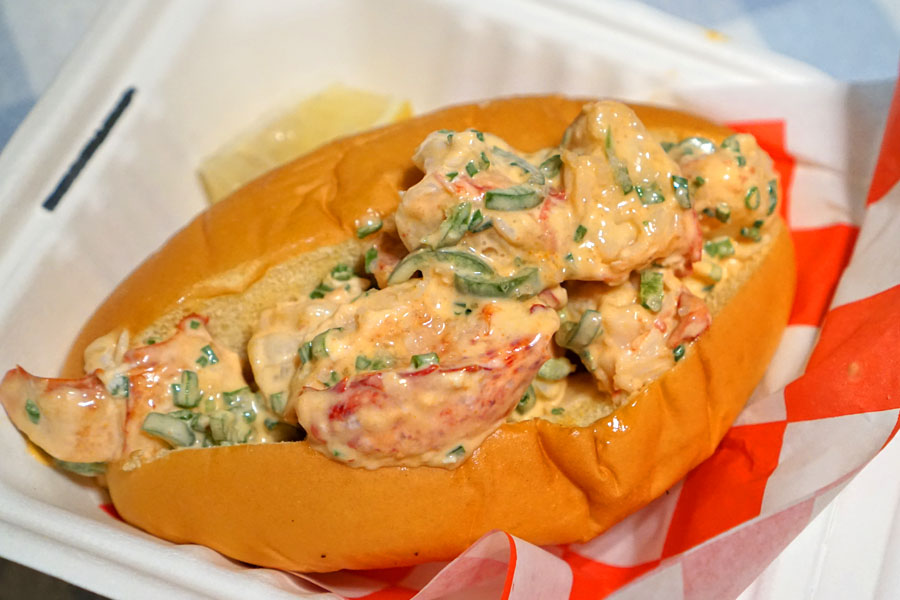 Lobster Roll [$25.00]
| Maine Lobster, Bisque Mayo, Jalapeno
The lobster roll was a must-try for me, and turned out to be one of the more interesting versions I've encountered. The reason was due to the unusual bisque mayo, which seemingly amplified the inherent sweetness and brine of the well-textured chunks of meat. Also compelling was the use of chili peppers, which gave the roll just the slightest touch of vegetal heat, and I enjoyed the cradling effect from the soft, sweet, top-split Martin's bun, too.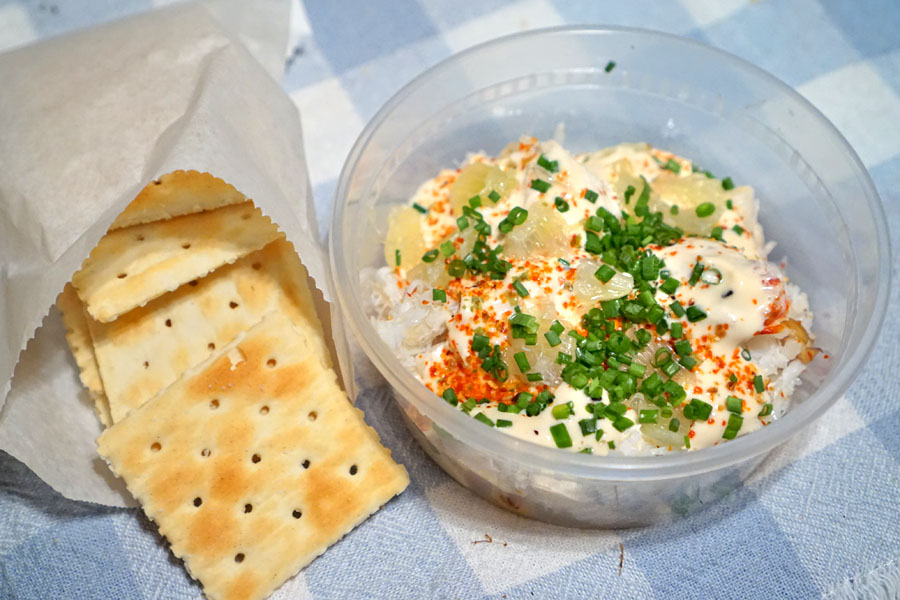 Dungeness Crab Cocktail [$23.00]
| Bitter Lime Mayo, Togarashi, Saltines
I quite enjoyed the Dungeness cocktail as well. The crab came out satisfyingly textured, its natural sweetness meshing easily with the creaminess of the mayo, as well as the bitter, juicy quality of the citrus. Pricks of salt and
shichimi
further perked up the dish, while the saltines actually worked great in smoothing things out.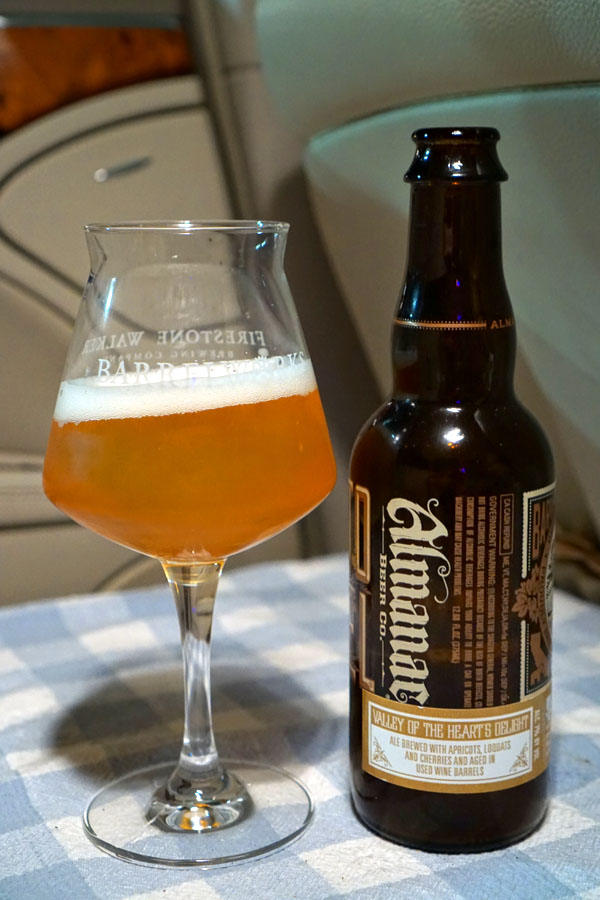 The evening's second beer was the
2013 Almanac Valley of the Heart's Delight
, a sour ale brewed with foraged apricots, loquats, and cherries, aged in wine barrels. Aromas here were very appealing, and blended the compulsory fruity notes with a dry, herbaceous, almost grassy characteristic that I thoroughly liked. In terms of taste, I found a multifaceted presentation of fruit, along with the expected sourness, an herby undercurrent, and some distinctly tannic, vinous notes that were really crucial. I mentioned earlier that the Firestone Walker above was one of the better American sours I've had in a while; this was as well. The beer really has held up beautifully over the past seven years--I'm glad I have another bottle left!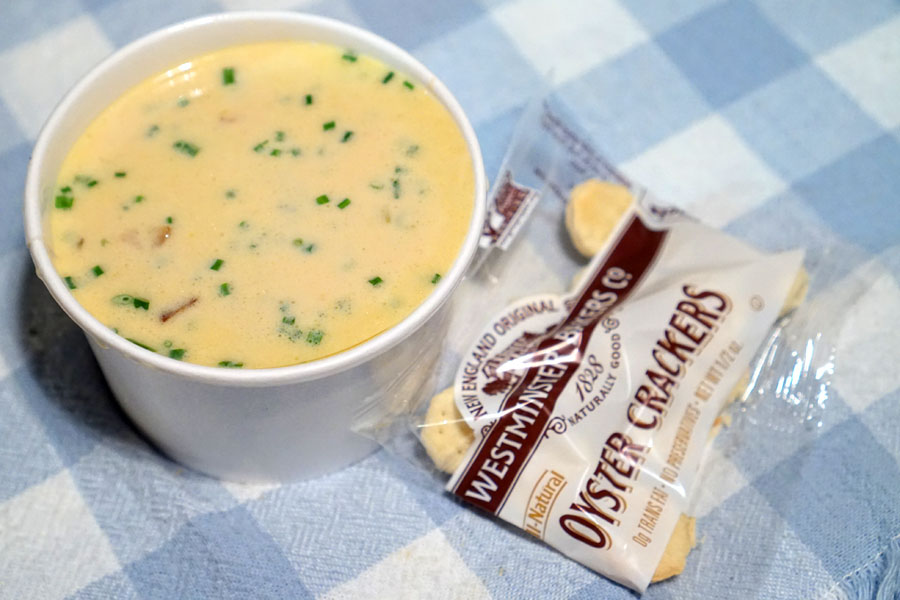 Clam Chowdaaa [$7.00]
| New England Style
The clam chowder was something I just had to get, and I wasn't let down. It was a creamy-yet-chunky, full-flavored presentation, and I found it super smoky from the bacon at first blush, with the salty clam and potatoes coming in later and integrating well. Also appreciated were the bits of chive on top.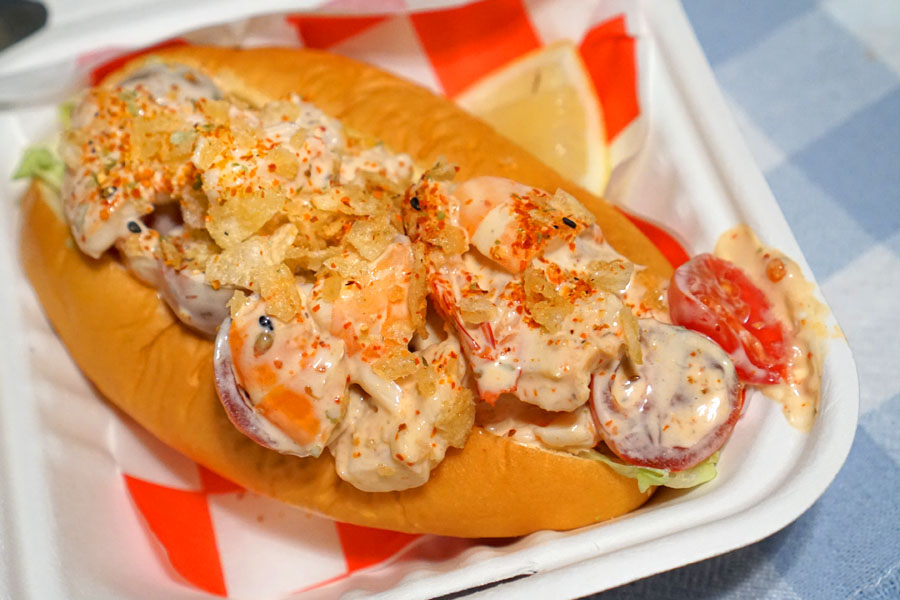 Shrimp Louie Roll [$17.00]
| Special Sauce, Avocado, Togarashi, Crushed Potato Chips
The traditional Louie salad was presented here in roll form, and it was certainly a workable translation. The shrimp I found meaty to the bite, with a strong salinity that linked up with the Thousand Island-esque special sauce. Chili flakes provided some heat, and I liked the crunchy finishing touch from the chips, though my favorite thing here was actually the use of grapes, which lent a thoughtful juiciness and sweetness to the dish.
Smoked Trout Dip [$15.00]
| Pickled Red Onions, Saltines
The smoked trout was easily one of the best examples of the dip I've had. Texturally it was just the right balance of creamy and substantial, and I was pretty smitten by the fish's deep, long-lasting smoke, all livened up by the herbs, onions, and capers. The saltines were a welcomed addition as well, since they helped take the edge off and also gave some textural contrast.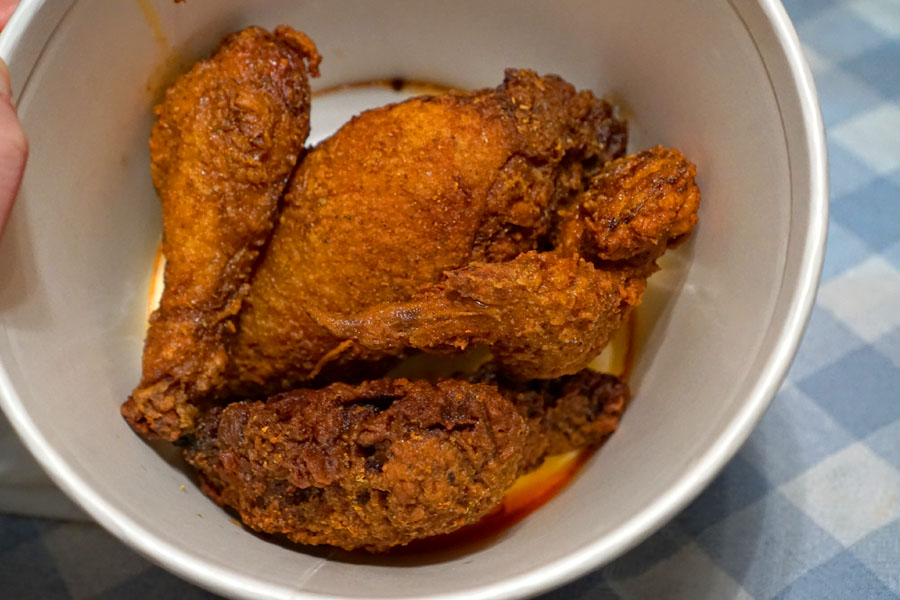 Fried 1/2 Chicken [$20.00]
| Original Recipe, Old Bay, Cayenne & Love
I ended with the fried chicken, which I assume is largely based on the version the Chef served during his time at Leon's. My favorite part is generally the drumstick, and that's what I started with here. It delivered in the moistness and tenderness departments, while flavors were full-throated, with a distinct dry spice quality. Next came the breast, which was decently juicy, and had a milder spice level due to a higher ratio of meat to not-too-crunchy, not-too-craggy skin. Meanwhile, the flat of the wing was undeniably enjoyable, though the drumette didn't reach such lofty heights. The star here, though, was the thigh, thanks to its heightened levels of depth, savor, and succulence.
I came into Found Oyster expecting a classic East Coast-style seafood shack, but the place is much more than that. Kolender really does imbue his food with some elevated, elegant, modern flourishes, and this makes for an eating experience that's both casual and relaxed, sure, yet a bit fancy, and bold too. This is a prototypical neighborhood-y spot that's also worth driving across town for.