Iron Teapot (Los Angeles, CA)
Iron Teapot Dim Sum & Bar
10306 Venice Blvd, Los Angeles, CA 90034
310.736.1803
www.iron-teapot.com
Sat 11/20/2021, 01:20p-03:55p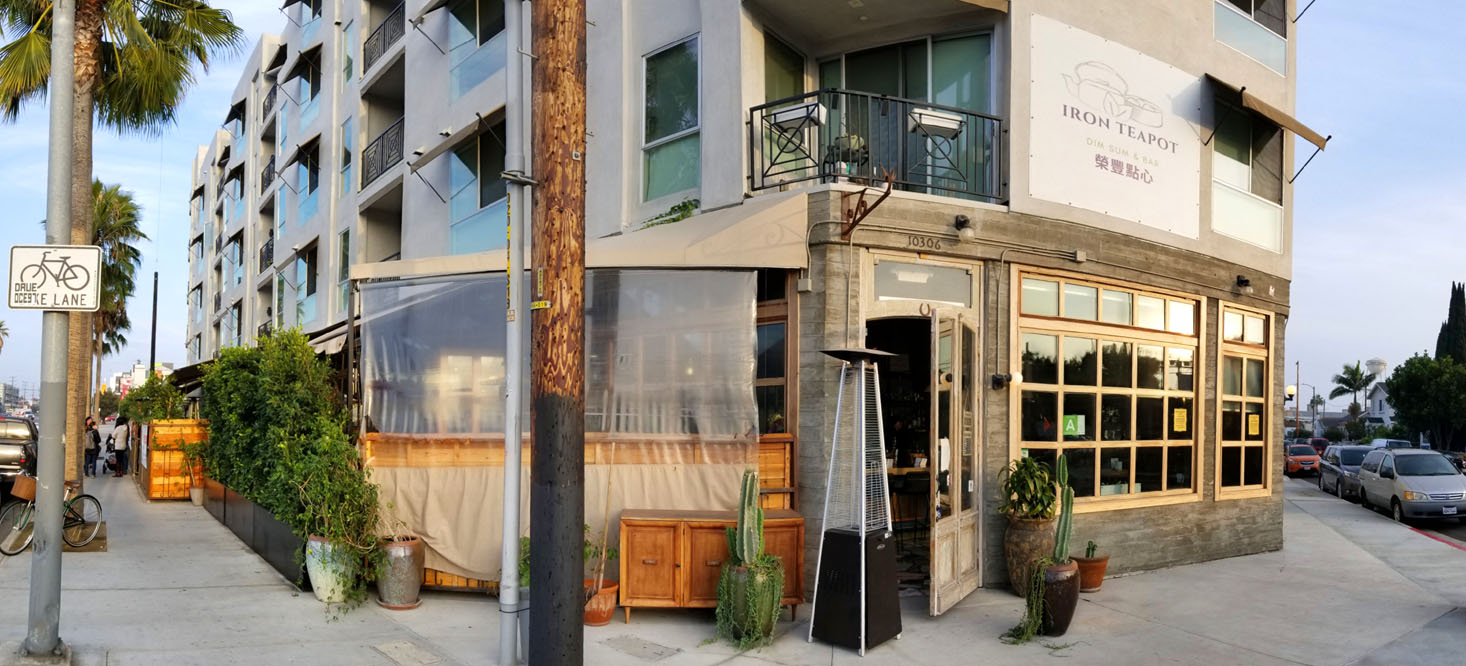 As we all know, dim sum options on the Westside are limited, so I was heartened to find out about Iron Teapot (榮豐點心), a new
diǎnxīn
spot in a Culver City-adjacent section of Palms that soft-opened back in May. The place is the work of Sally Chan (蔡庭豐), a Chinese Vietnamese SGV native, former beauty queen, and UCLA/UC Hastings grad who founded her own law practice (West Themis Law) in 2009. In fact, the restaurant's Chinese name is taken from her firm's Chinese name (榮豐, or
róng fēng
), which is in turn named after her grandparents' former business back in Vietnam.

Iron Teapot takes over a ground floor space that was previously home to the short-lived second outpost of
Anne Conness
'
Jaffa
, which closed in December 2019. The decor basically hasn't been changed at all.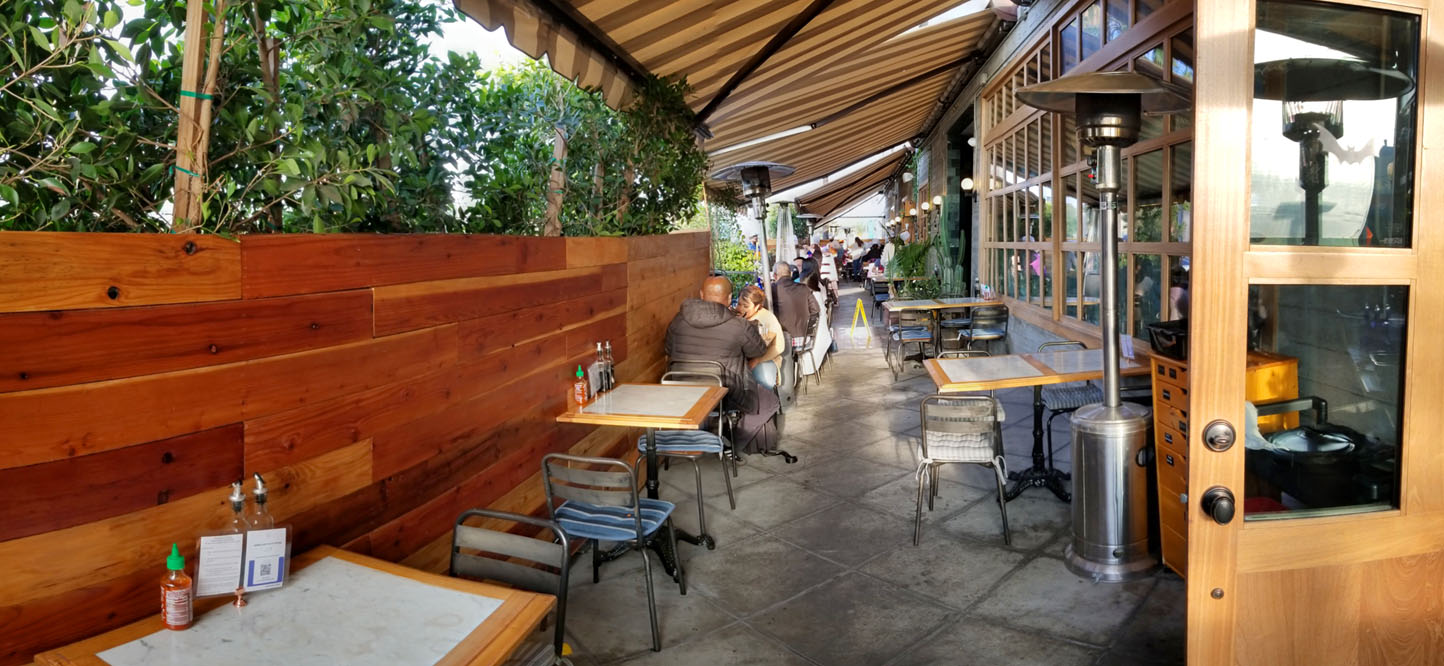 And here we see the restaurant's outdoor seating area, which is where most of the tables are located.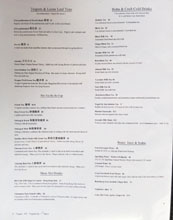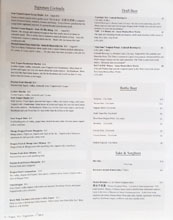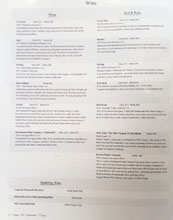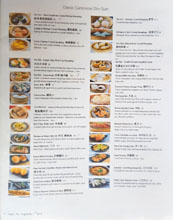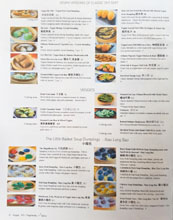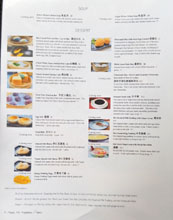 The menu at Iron Teapot was created by Chef Hoi Chan, a 30-year dim sum veteran from Zhongshan, Guangdong who reportedly worked at
Sea Harbour
at Bao Dim Sum House in Beverly Grove, though it doesn't seem like he's in charge of the day-to-day. Dim sum is served at all hours here, and there are certainly some untraditional items available, not to mention a pretty robust plant-based selection (Sally was previously a vegan). To drink, an array of teas, cocktails, beers, and wines are available. Corkage is listed at $20, though it wasn't enforced during our meal. Click for larger versions.
Pan Fried Turnip Cake (萝卜糕) [$7.50]
| steamed Turnip Cake with ham prepared with a light pan fry
Luobo gao
is definitely a dim sum staple of mine, and I quite enjoyed Iron Teapot's version. Texturally, I got that balance between creamy insides and crispy exteriors that I was looking for, while the incorporation of dried shrimp imparted copious amounts of umami. Nice counterpoint from the scallions, too. A promising start.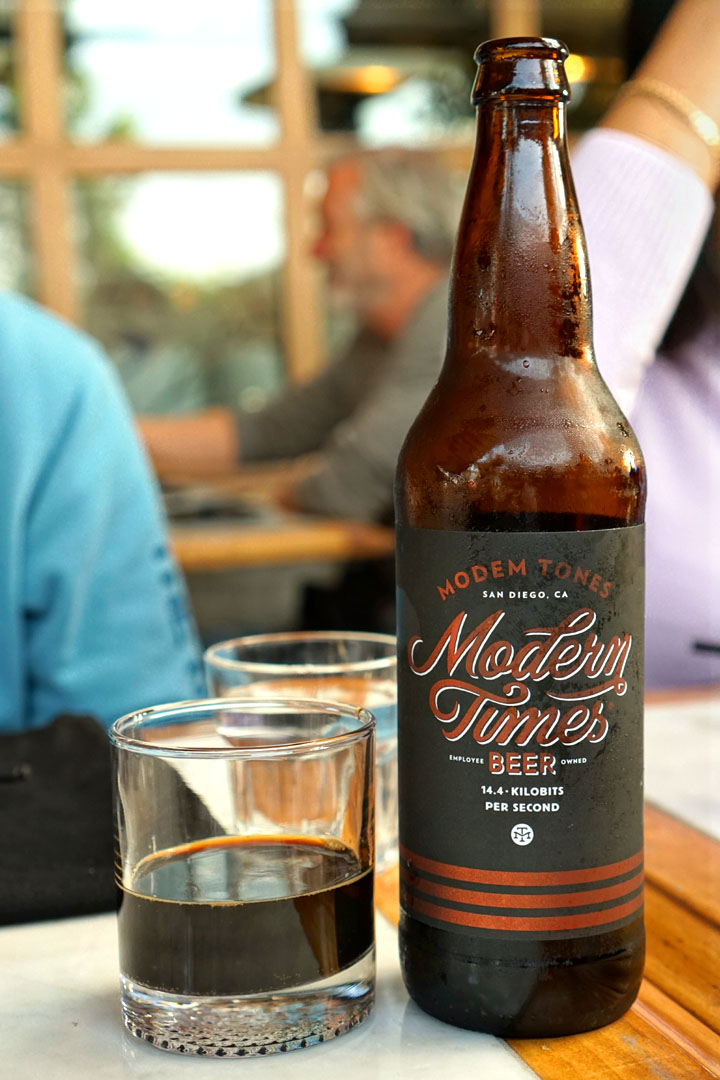 We brought along a few beers to drink today, and first up was the
2018 Modem Tones Aged in Bourbon Barrels
, an imperial stout matured 8-10 months in Heaven Hill casks. Nose was of robust chocolate intertwined with coconut, with familiar hints of soy sauce. As for the palate, I found it on the thicker side, and tasted robust notes of bourbon, oak, cocoa, caramel, and roasty-sweet malt.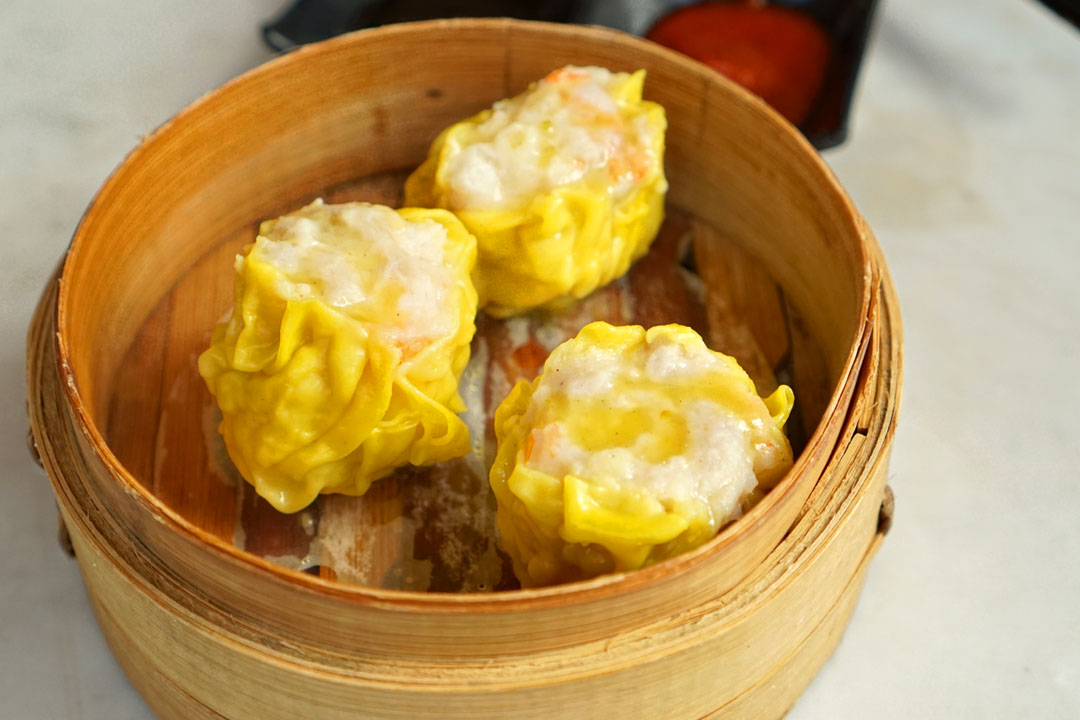 Siu Mai - Yuzu Kosho (燒賣 柚子醬) [$13.00]
| Jumbo cylindrical steamed dumplings made of juicy pork and ground shrimp topped with spicy Japanese yuzu kosho. 3 pcs
Shaomai
came out nice and plump, with a very gratifying texture from the shrimp. Said shrimp also contributed a pretty potent brine that worked well with the subtly sour spice of the dumplings'
yuzukosho
dressing.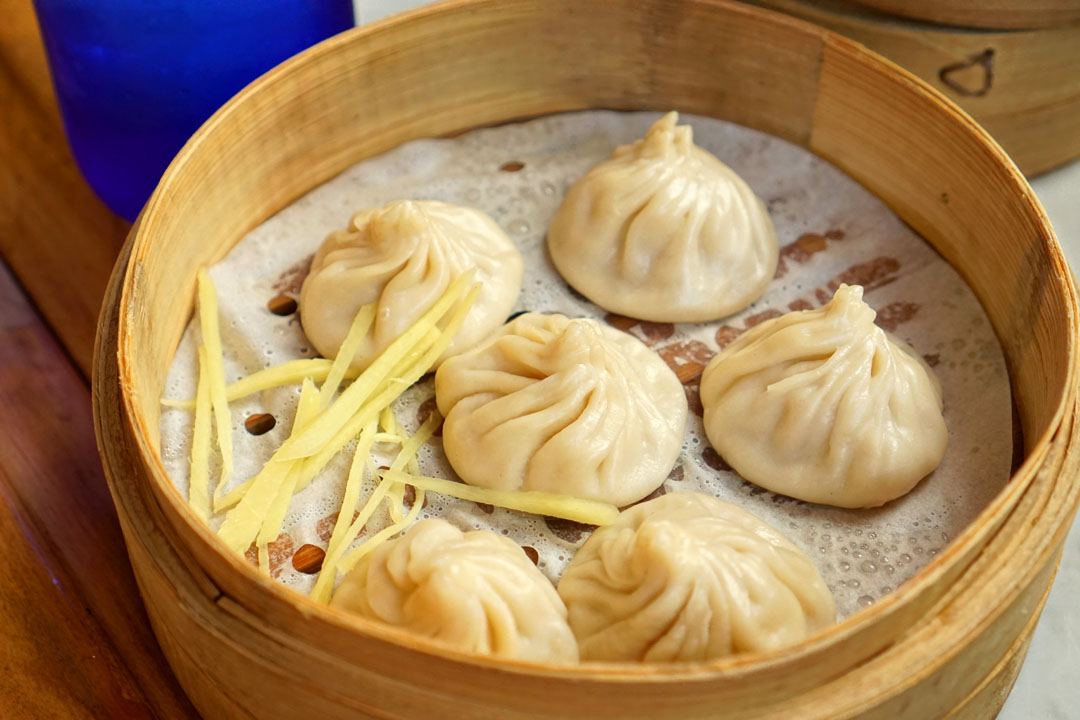 Juicy Pork Soup Dumpling - Xiao Long Bao (小龍包) [$10.00]
| Juicy Pork Dumpling. Grab your soup spoon & slurp that soup slowly with a little vinegar and ginger. 6 pieces
XLB looked the part, but were light on the requisite soup, and somewhat muted in the flavor department. The skins were pretty nice, though.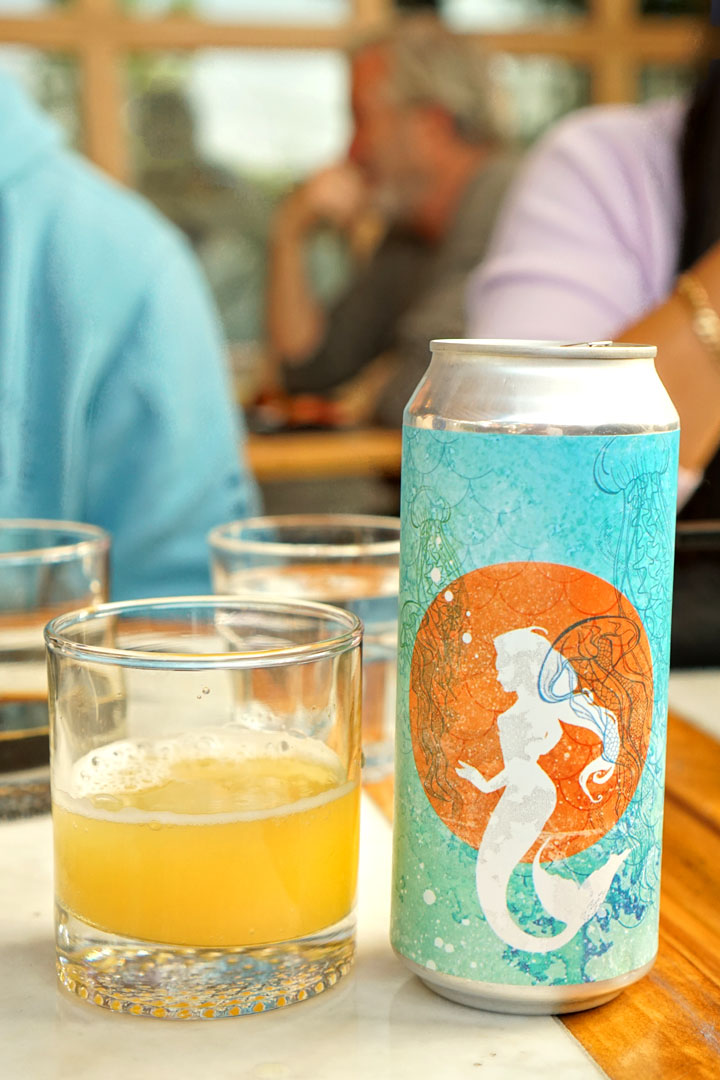 Next to drink was the first of three newly-acquired beers from down in San Diego. The
2021 Pure Project Syren
is described as a "murky" India pale ale, and was created in collaboration with NorCal's Moksa Brewing. The IPA smelled quite nice, with aromas of juicy stone fruit backed by traces of pine. Taste-wise, I got delectable floral, fruity flavors up front, commingled with the essence of dank, bitter hops. Very well balanced.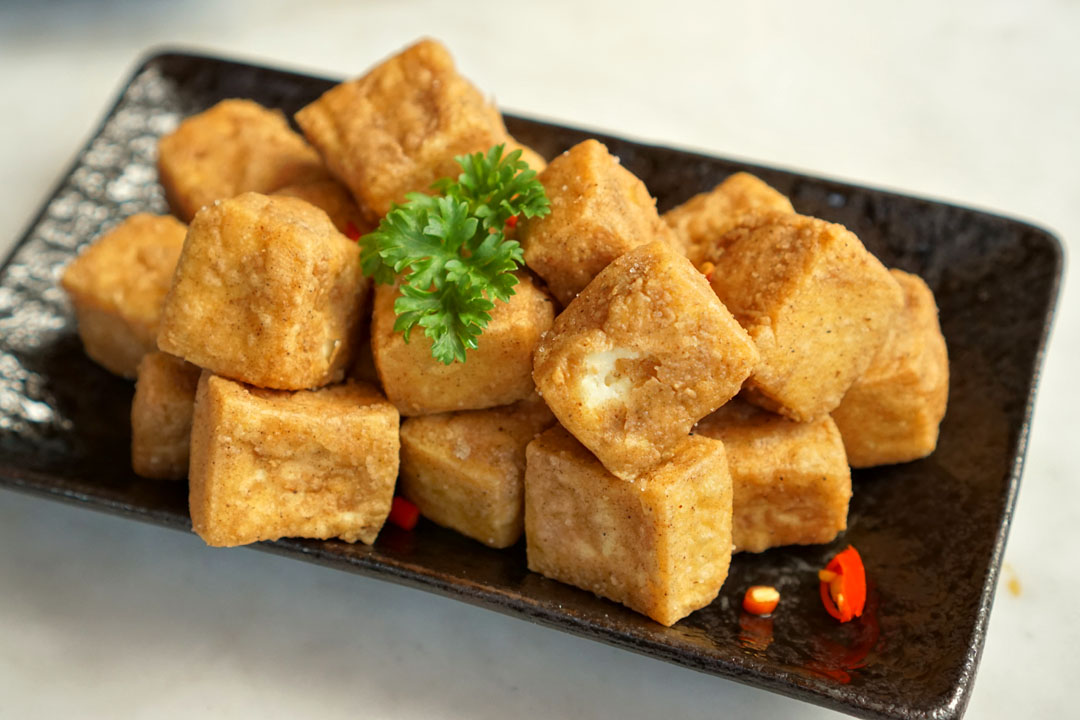 Fried Salt & Pepper Chili Tofu (炸豆腐) [$8.00]
| Fried Tofu in a light batter with salt, pepper, and five spice.
The fried tofu was a tad heavy-handed with the five spice (I got boatloads of cinnamon), as I really wanted to taste more from the salt-and-pepper. I also would've liked a harder fry on the cubes, since they weren't terribly crispy.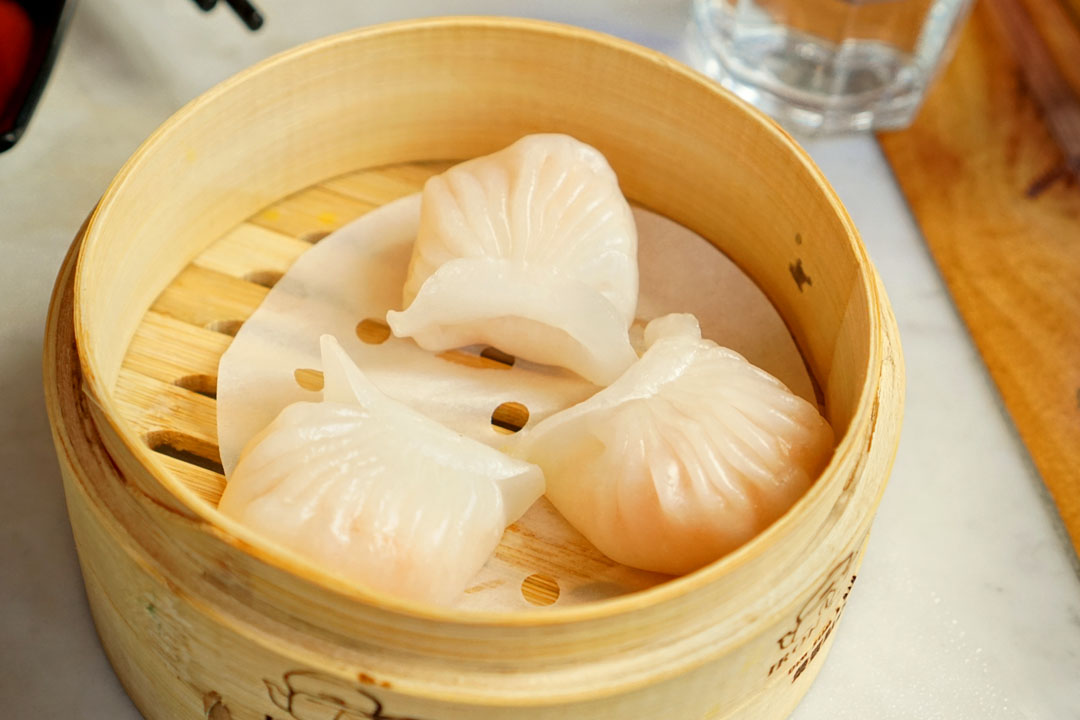 Ha Gow - Shrimp Crystal Dumpling (虾饺) [$7.50]
| Crystal Shrimp Dumpling. 3 pcs
A standout dish for me were the
xiajiao
. The shrimp filling here was pretty much spot-on in terms of both taste and texture, while wrappers were delicate and translucent. You should probably get this.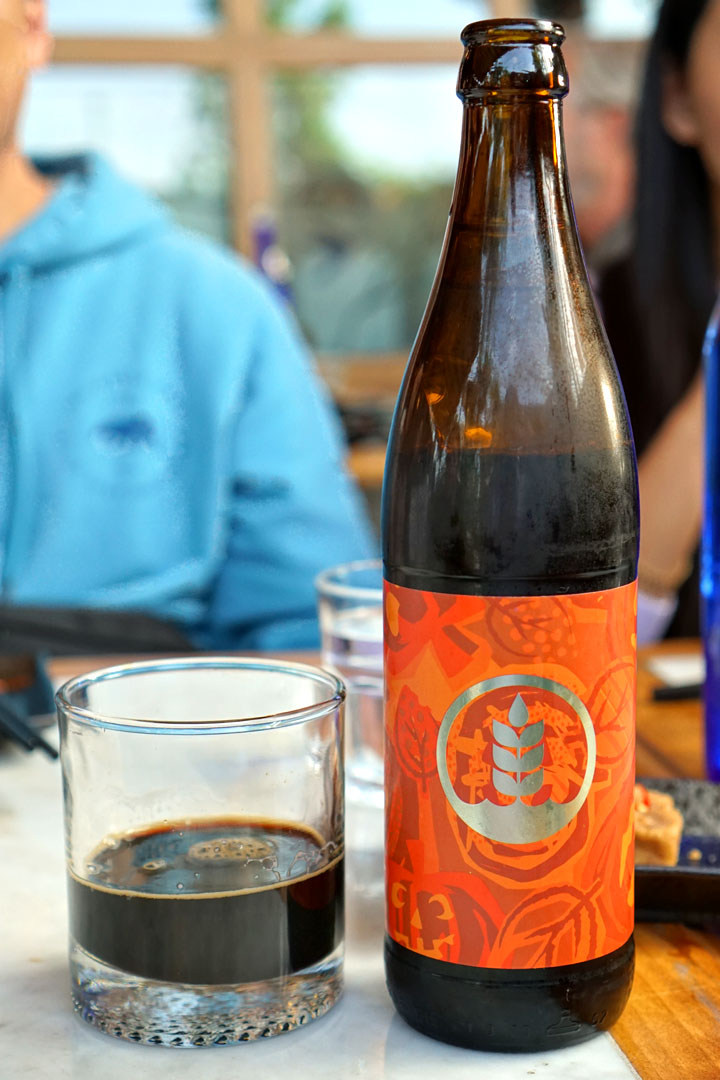 Next to imbibe was the
2021 Pure Project Familiar Faces
, an imperial stout with pumpkin, spices (cinnamon/nutmeg/clove/ginger), Brazilian/Colombian coffees, and lactose. The beer did a commendable job recalling its Pumpkin Spice Latte inspiration thanks to its unabashed presentation of warm, sweet, autumnal spices, set against a backdrop of coffee and chocolate-y malt. Very apropos for the season.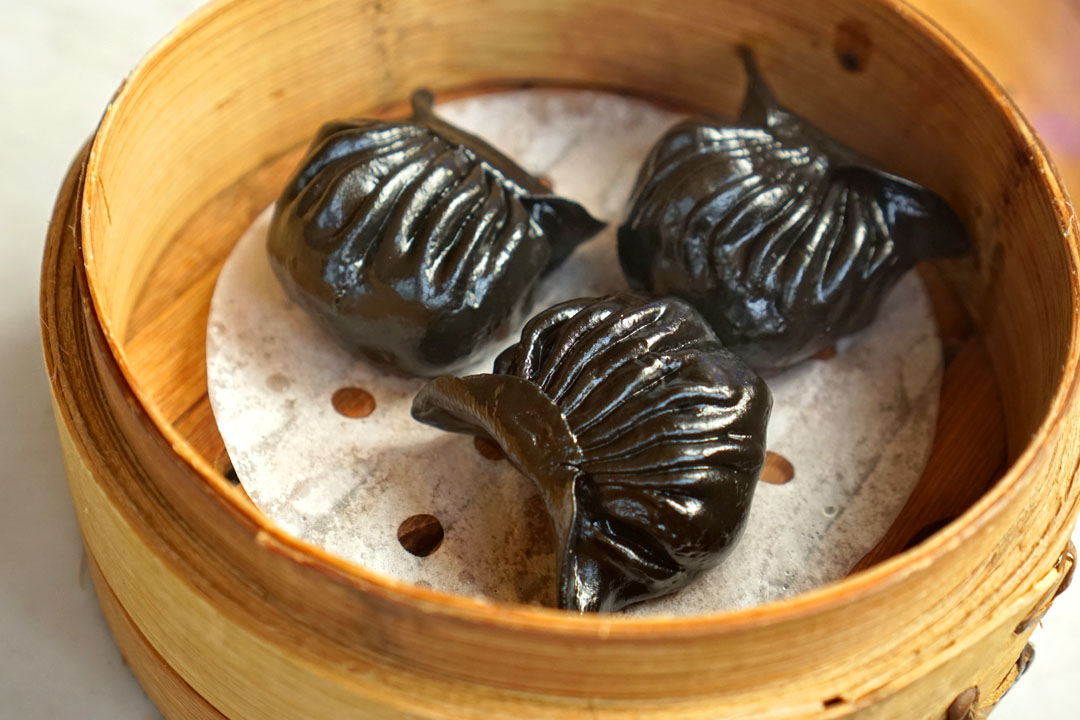 Ha Gow - Black Squid Ink Crystal Shrimp Dumpling (魷魚墨麻辣蝦餃) [$8.00]
| Classic steamed crystal shrimp dumplings made with squid ink and malat chilli oil. 3 pcs
Here we have a squid ink-boosted riff on the
xiajiao
above. The skins here were a bit on the chewier side, but the dumplings definitely delivered in terms of taste, giving up a delectable marriage of salinity and numbing
mala
spice that really worked for me.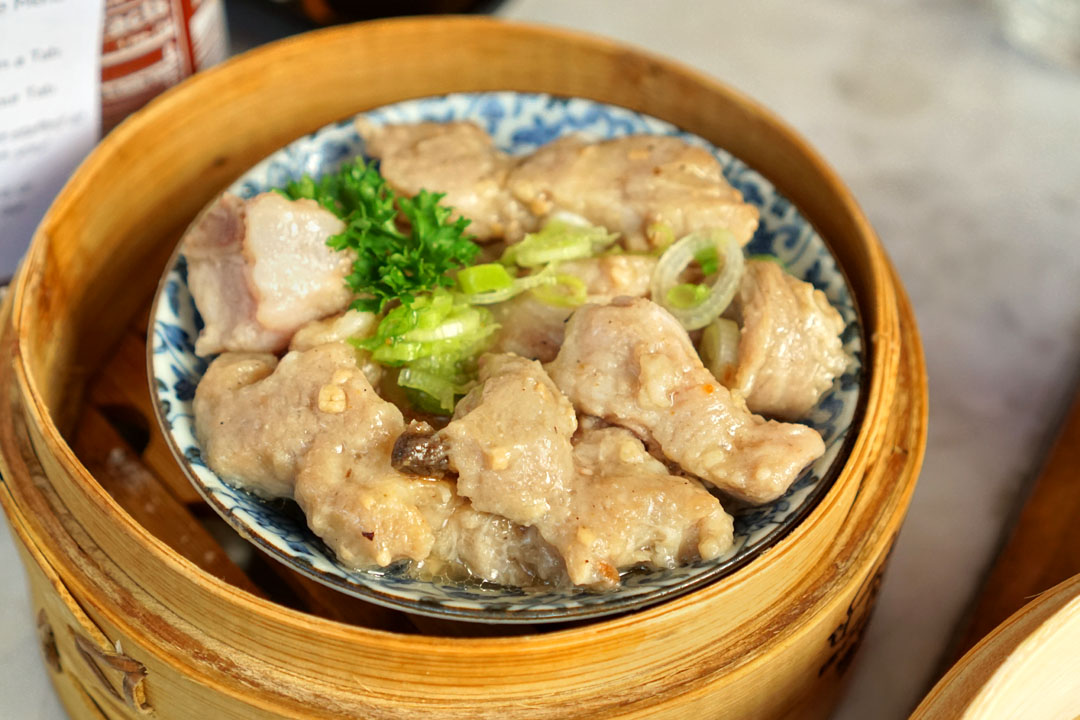 Spare Ribs (排骨) [$7.00]
| Steamed pork spare ribs in a garlic and black bean sauce
Paigu
arrived with the chewy, fatty consistency I expected, but were restrained when it came to the oomph and pungency I wanted to taste from the
douchi
.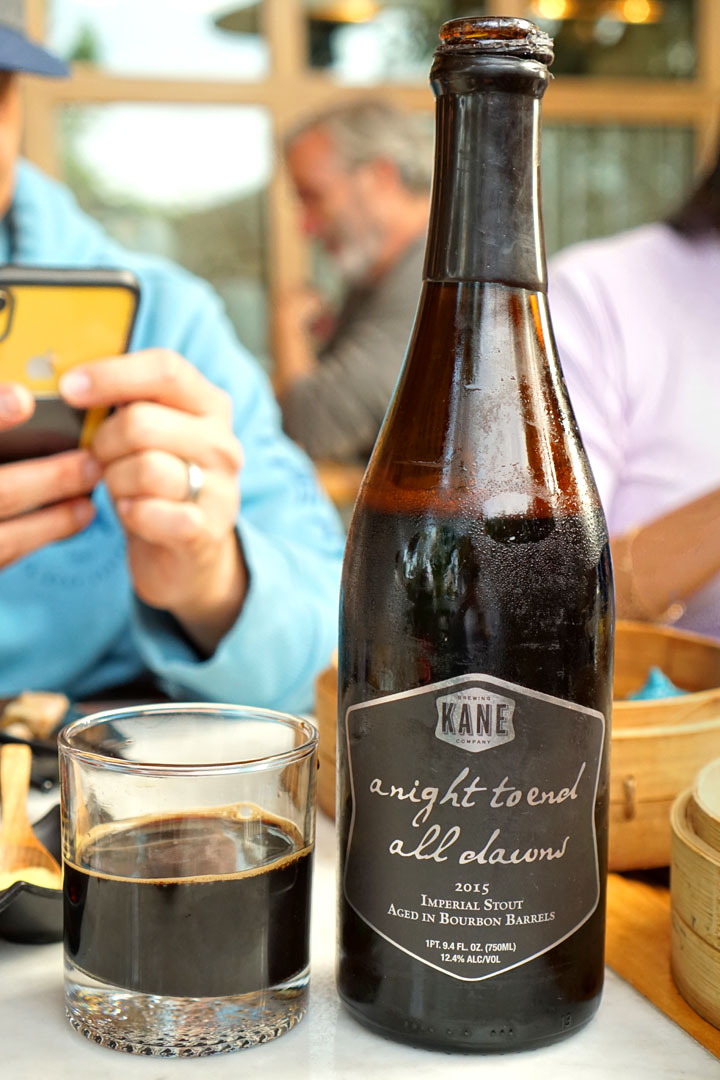 An imperial stout aged for a year in bourbon barrels, the
2015 Kane A Night to End All Dawns
(a.k.a. ANTEAD) was a beer that I'd been holding on to for over five years. Nose here was easy-going, with a pretty straightforward presentation of roasty, sweet malts. I also found this surprisingly easy to drink, its omnipresent coffee and cocoa qualities joined by subdued elements of bitterness, barrel, and booze.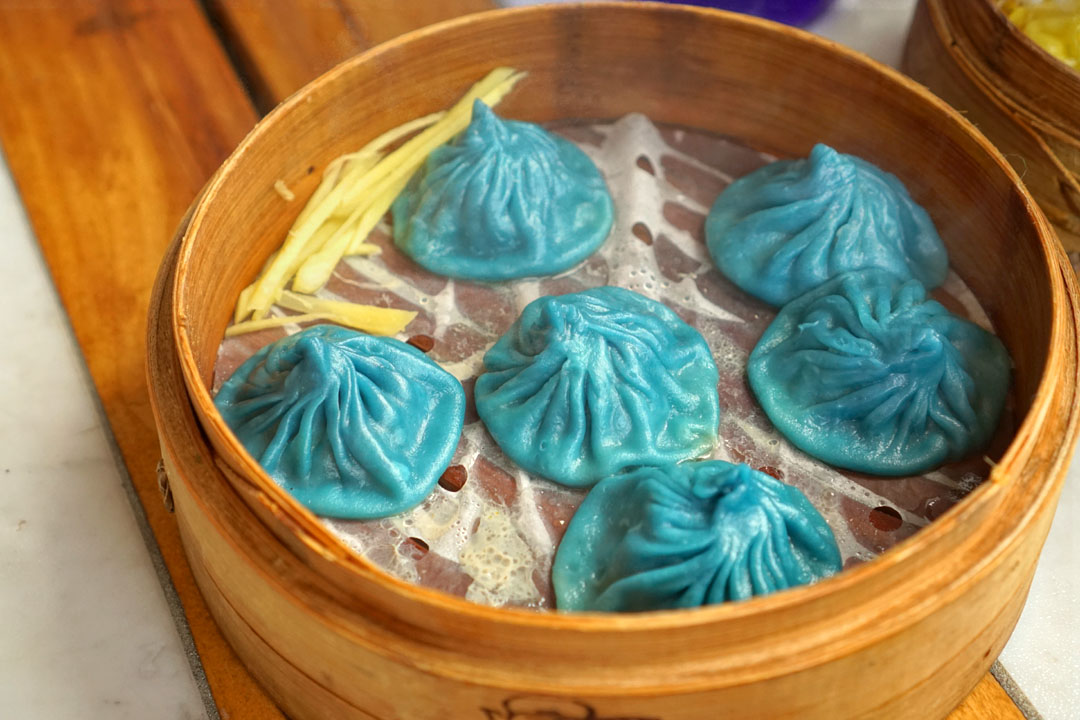 Cuttlefish & Pork Soup Dumpling - Blue Xiao Long Bao (烏賊肉小龍) [$11.00]
| Cuttlefish & Pork Soup Dumpling. Juicy pork dumpling mixed with the unique flavor cuttlefish. 6 pieces
The inclusion of cuttlefish gave these XLB a kick in the pants with regard to robustness and depth of flavor (the ginger worked great for contrast), but again, they weren't particularly juicy.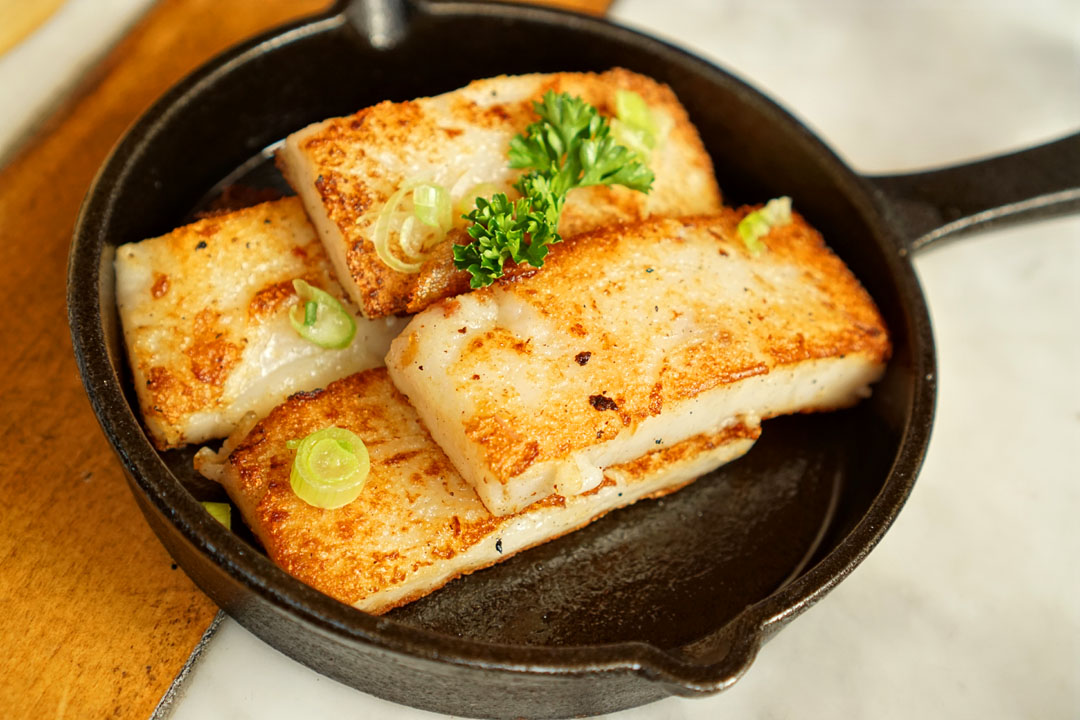 Pan Fried Turnip Cake (萝卜糕) [$7.50]
| steamed Turnip Cake with ham prepared with a light pan fry
At this point, our server brought out some
luobo gao
that we didn't order, but given that the dish was one of my favorites today, I certainly didn't mind eating more of it.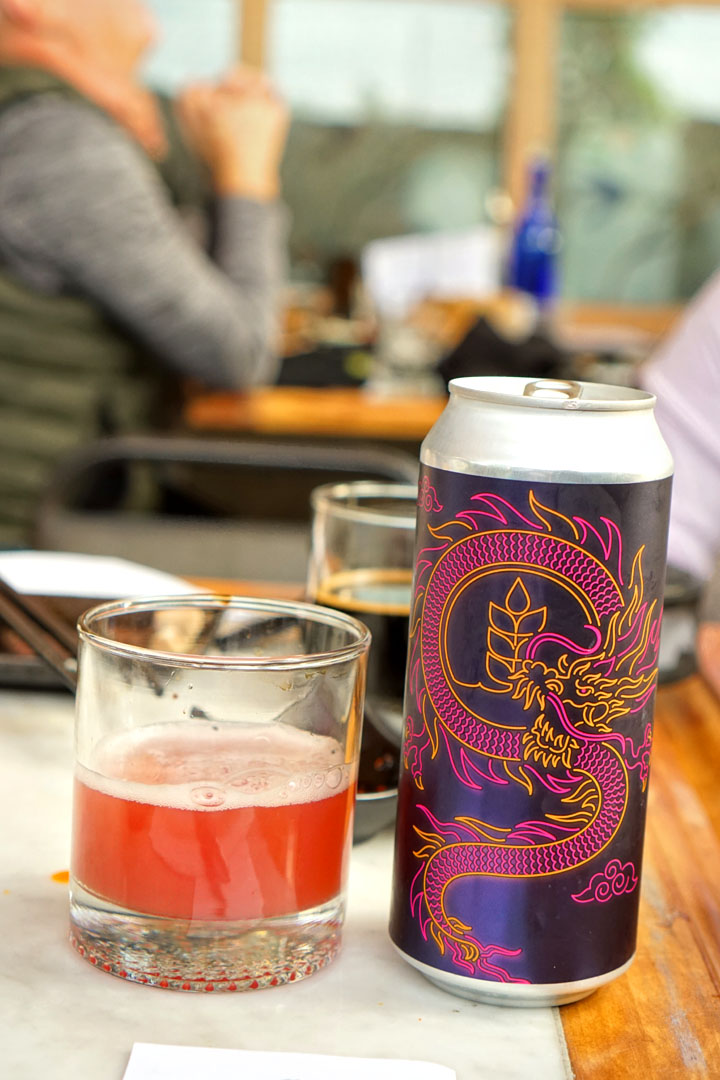 The
2021 Pure Project Electric Dragon
was a "murky" triple India pale ale with raspberry and black currant, hopped with Cashmere and Mosaic. Aromas were dominated by rich, inky fruit, while flavors emphasized the berries at first, with the resinous nature of the hops coming in later and lingering. A fun take on your typical IPA.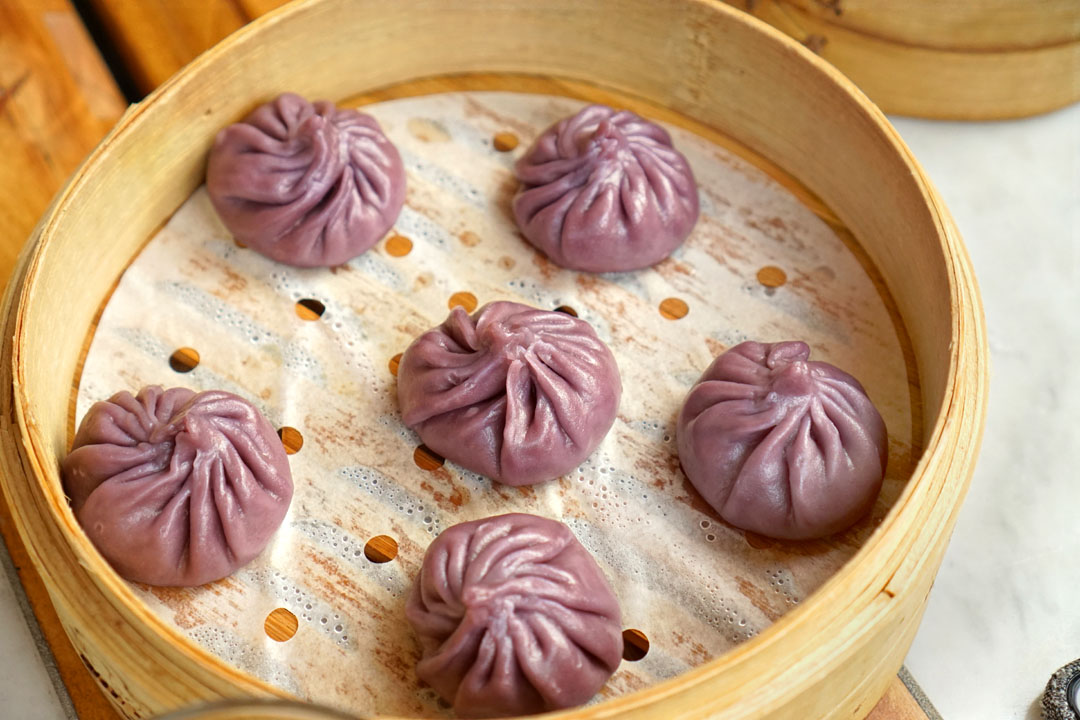 Sweet Purple Taro - Xiao Long Bao "On Ni" (潮州白果芋泥 小籠包) [$10.00]
| Sweet Taro, made Teo Chew style, wrapped in Purple - Taro dumpling wrap. 6 dumplings.
Next to arrive was another dish we didn't order, but eagerly accepted. Filled with
yu ni
(taro purée), the XLB were definitely dessert-y, and did a good job showcasing the signature sweetness of the root vegetable.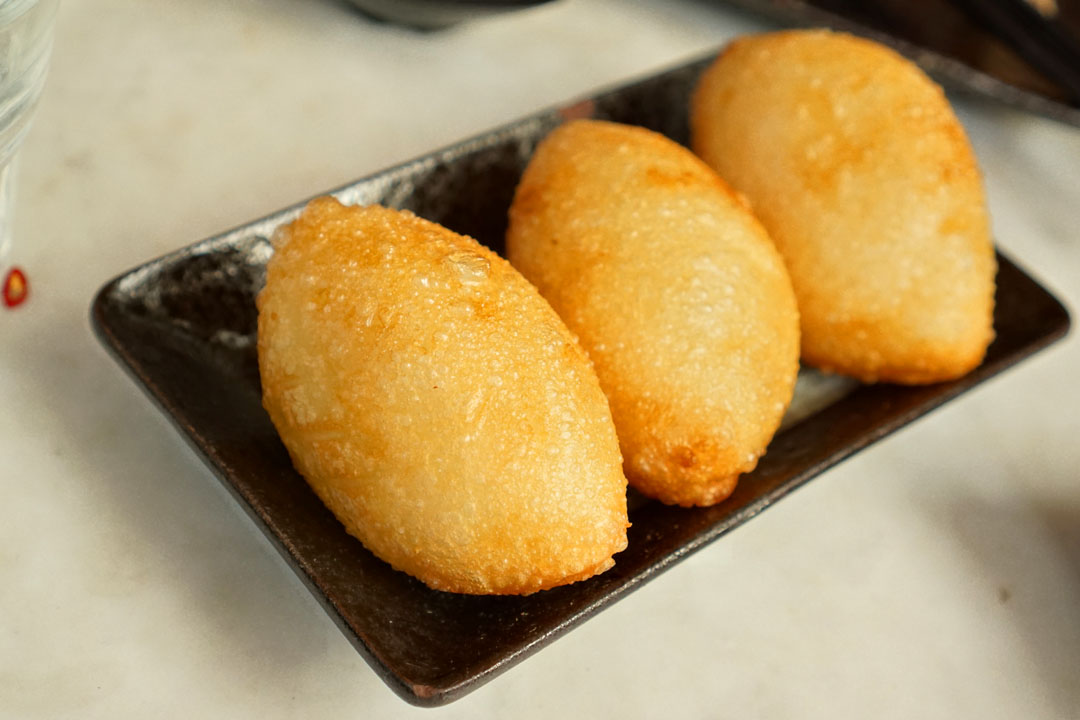 Ham Sui Gok Fried Rice Mochi with Minced Pork (咸水角) [$8.00]
| Fried Soft sweet Mochi stuffed with ground pork. Classic favorite that is crunchy on the outside with soft mochi filling.
The
xianshui jiao
(affectionately known as the "footballs") is a must-order item for me when it comes to dim sum, and Iron Teapot's didn't disappoint. I really enjoyed the juxtaposition here between the dumplings' thick, semi-sweet, chewy-crisp wrappers and their filling of soft, savory pork. Another one you should try.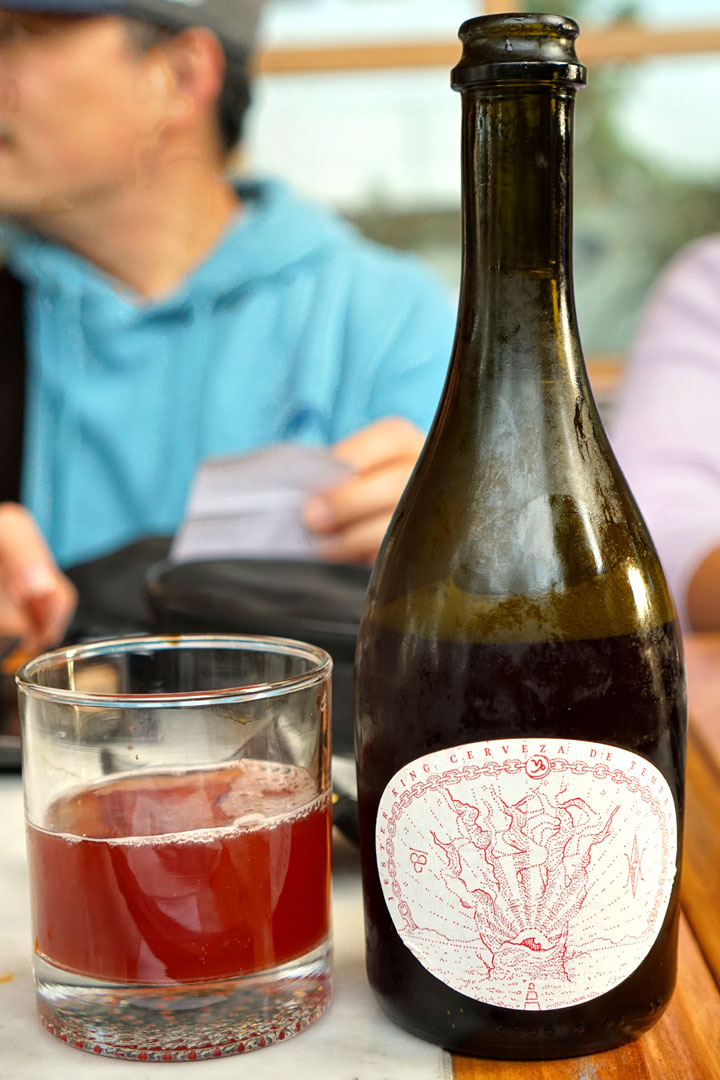 Today's final beer was the
2015 Jester King Cerveza de Tempranillo
, a barrel-aged sour ale refermented with Tempranillo grapes. Appealing nose of barnyard, currants, and an almost nutty character that I couldn't quite put my finger on. Meanwhile, flavors were decidedly funky and sour, but with a real depth, while notes of sweet spice were offset by a bit of an oxidative component.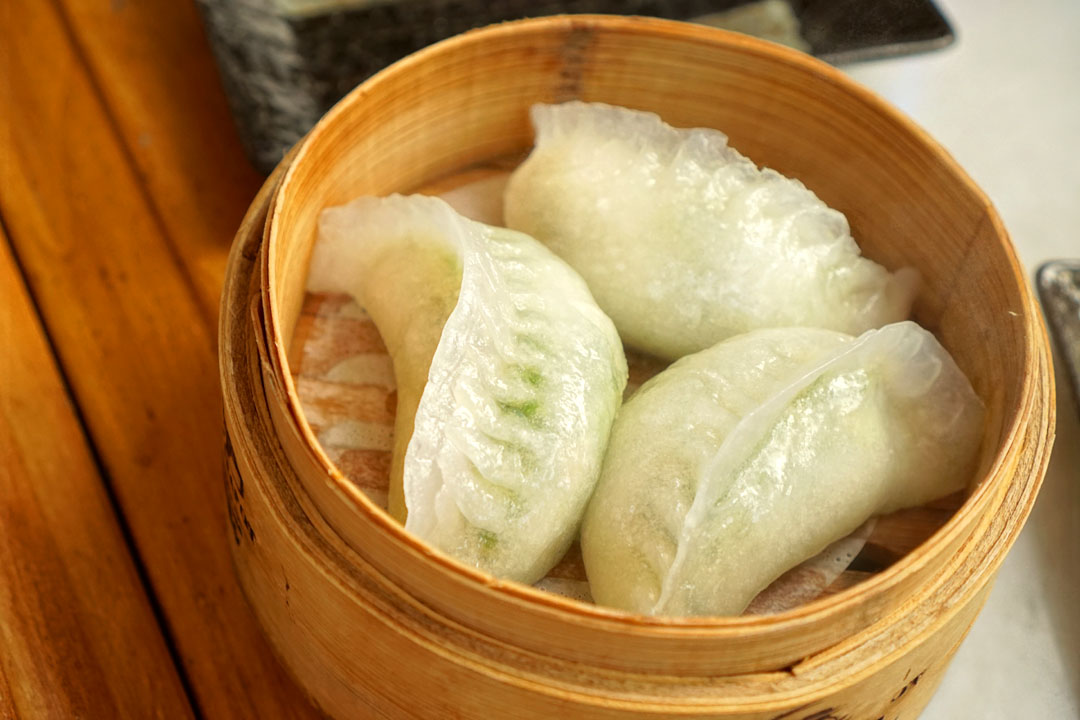 Shrimp & Chive Crystal Dumplings (韭菜虾饺) [$8.00]
| Shrimp & chives steamed in crystal dumplings. 3 pcs
Last up were the
jiucai xia jiao
, another favorite of mine thanks to their interplay between zesty garlic chives and the salty, savory nature of the shrimp. Nice skins here, too.
I've often bemoaned the lack of dim sum specialists in the more westerly districts of the City, so I'm happy to have Iron Teapot as a worthwhile
yum cha
option in the area. Despite a few gripes, I was generally quite satisfied with the food, and in fact, wouldn't mind trying more of the menu. The place is still officially in its soft-opening phase as well, so I imagine things will only improve with time. I hope this place can stick around.