Yangban Society (Los Angeles, CA) [2]
Yangban Society
712 S Santa Fe Ave, Los Angeles, CA 90021
213.866.1987
www.yangbanla.com
Thu 01/27/2022, 07:15p-09:10p
If you're a regular reader of this blog, you'll probably know that I reported on
Yangban Society
, a new Korean-ish eatery from Katianna and John Hong, a couple weeks ago (please refer to
that post
for the detailed history/background behind this place). I thoroughly enjoyed the experience, which was squarely focused on the spot's takeout deli items, and given the strength of that meal, I wanted to return to check out the Chefs' kitchen dishes.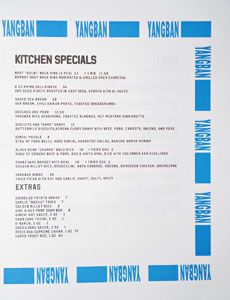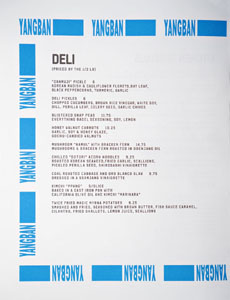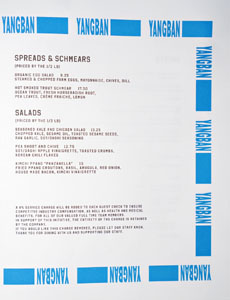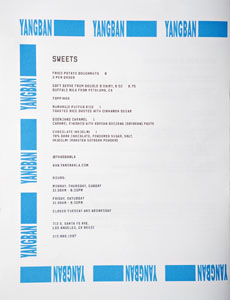 Pictured above is Yangban Society's printed menu, which I didn't have access to on my last visit. There have been slight changes to the array of deli selections, while I expect the kitchen offerings to vary even more. Click for larger versions.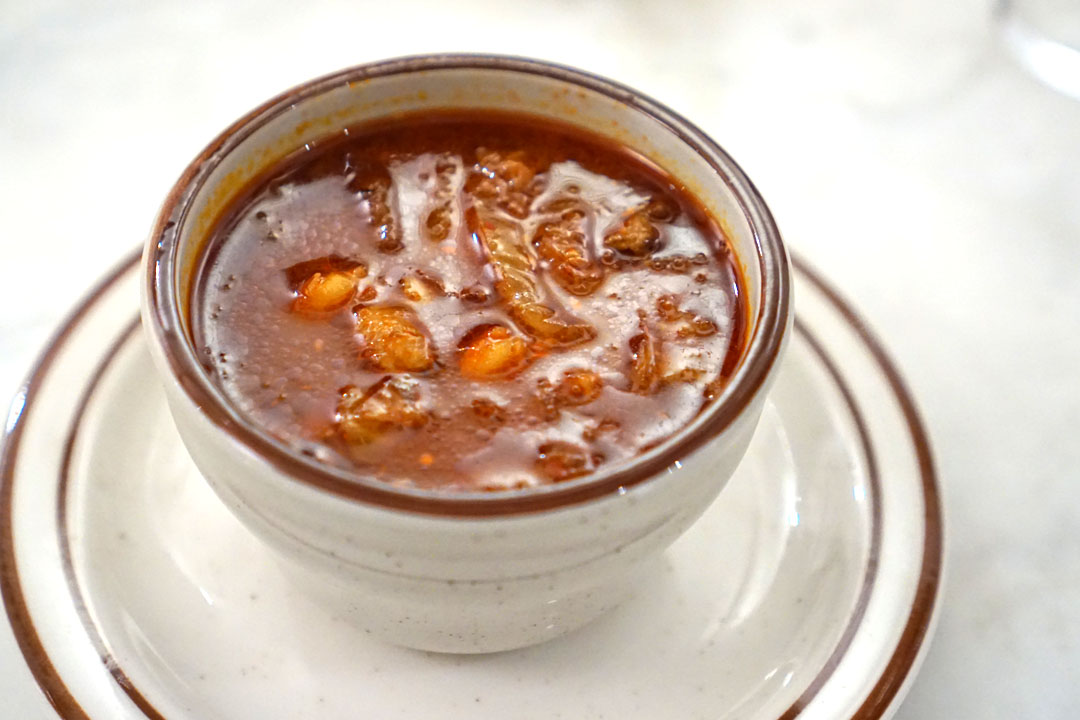 Kimchi Pozole [$8.00]
| Stew of Pork Belly, Aged Kimchi, Assorted Chiles, Rancho Gordo Hominy
Up first was a stew that was akin to a mash-up of red pozole and kimchi
jjigae
. Think homey, cozy flavors, underpinned by a relatively understated layer of funk and spice, all while the hominy mixed things up in terms of mouthfeel.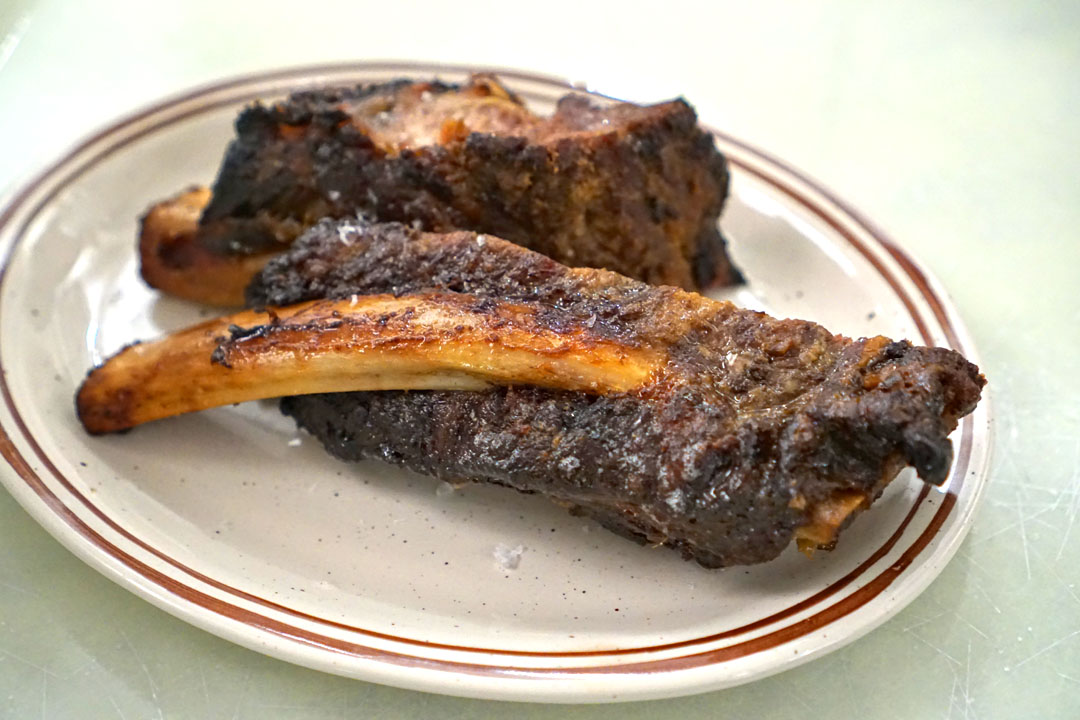 Beef "Galbi" Back Ribs (2 pcs) [$23.00]
| Brandt Beef Back Ribs Marinated & Grilled Over Charcoal
Beef ribs were pretty great texturally, and showed off a delightfully pervasive smoke that melded seamlessly with the meat's savory-sweet undercurrents. You'll probably want to try this.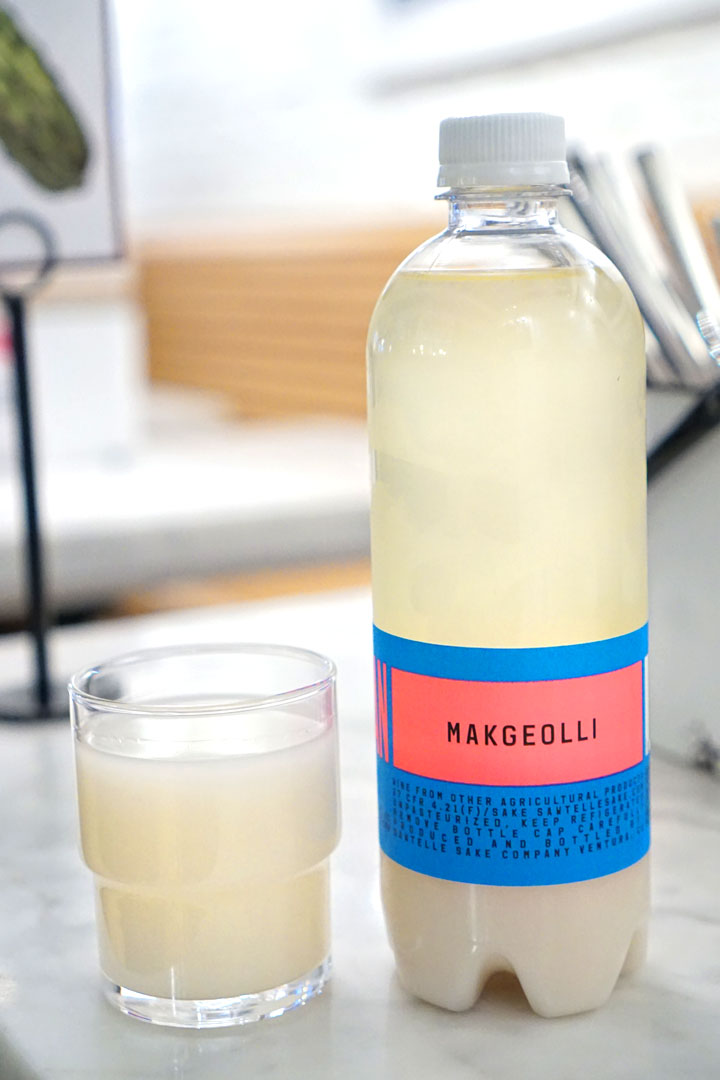 To pair with our meal, we sampled some
Sawtelle Sake Yangban Makgeolli
, produced right here in LA specifically for the restaurant. The lightly effervescent drink was sweet and ricey at its core, as expected, but was also a touch "spicier" than most, which I didn't mind.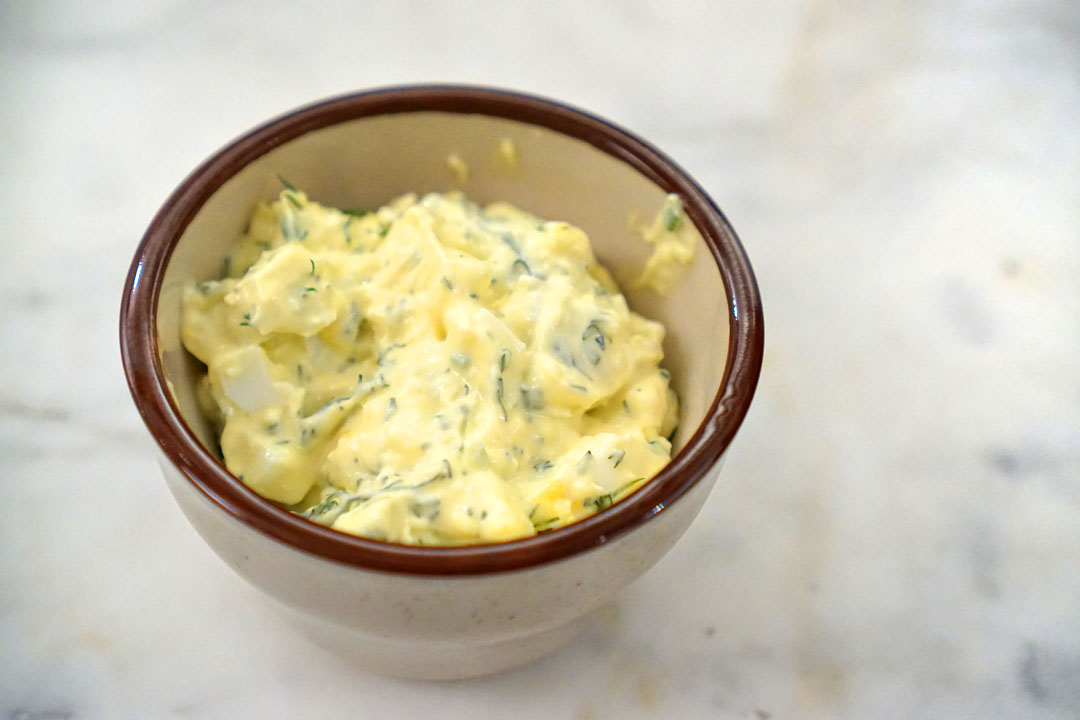 Organic Egg Salad [$8.14]
| Steamed & Chopped Farm Eggs, Mayonnaise, Chives, Dill
I had the egg salad last time when I ordered takeout, and it might've been even better this time around thanks to the dish's spot-on balance between creamy egg and a healthy dosing of herb. Again, this would be great in a sandwich.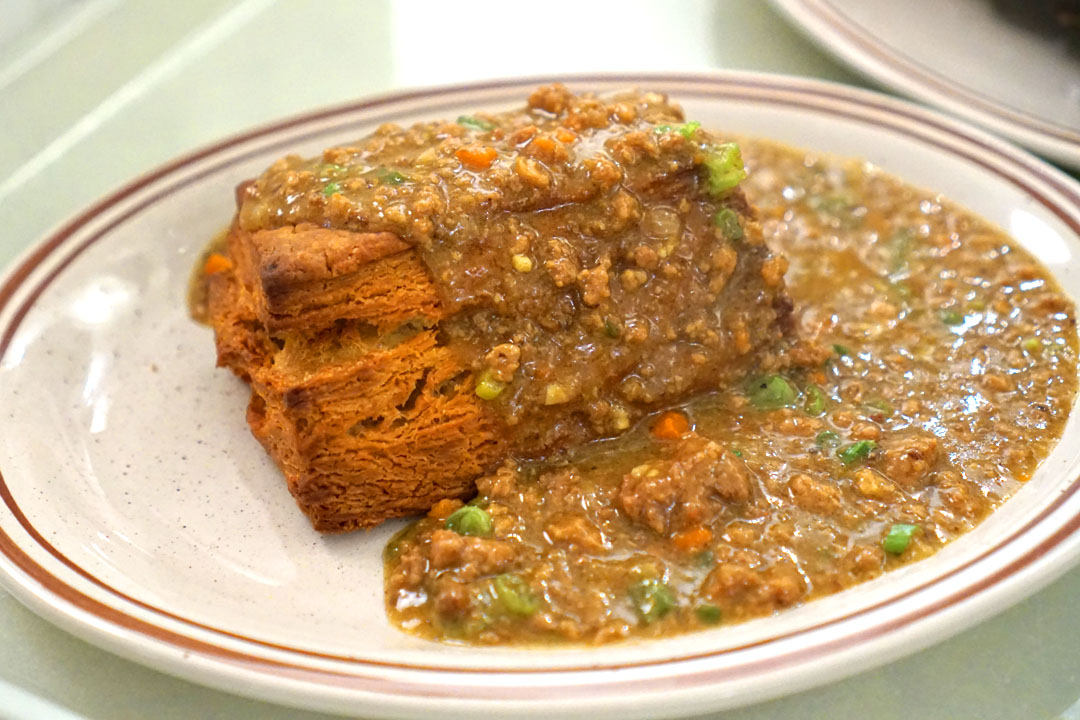 Biscuits and "Kare" Gravy [$12.00]
| Buttermilk Biscuits, Korean Curry Gravy with Beef, Pork, Carrots, Onions, and Peas
I'm a sucker for curry, and Yangban's version was particularly elegant, and really showed off the veggies in addition to the meat. It was certainly tasty alone, but really shined when taken with that airy-yet-substantial, flaky, buttery biscuit. Overall, I found this comforting and familiar, yet a bit novel at the same time, and I could also see the curry pairing with katsu, or even just rice.
Our next beverage was a can of the
Brooklyn Brewing Pulp Art [$5.00]
, a hazy IPA hopped with Citra, Strata, and Simcoe. This one showed off a delectable nose bursting with tropical fruit, lychee in particular. On the palate, the beer was soft and easy-going, with more of those juicy tropical notes alongside refreshing citrus and a countering bitterness toward the finish. A crowd pleaser, no doubt.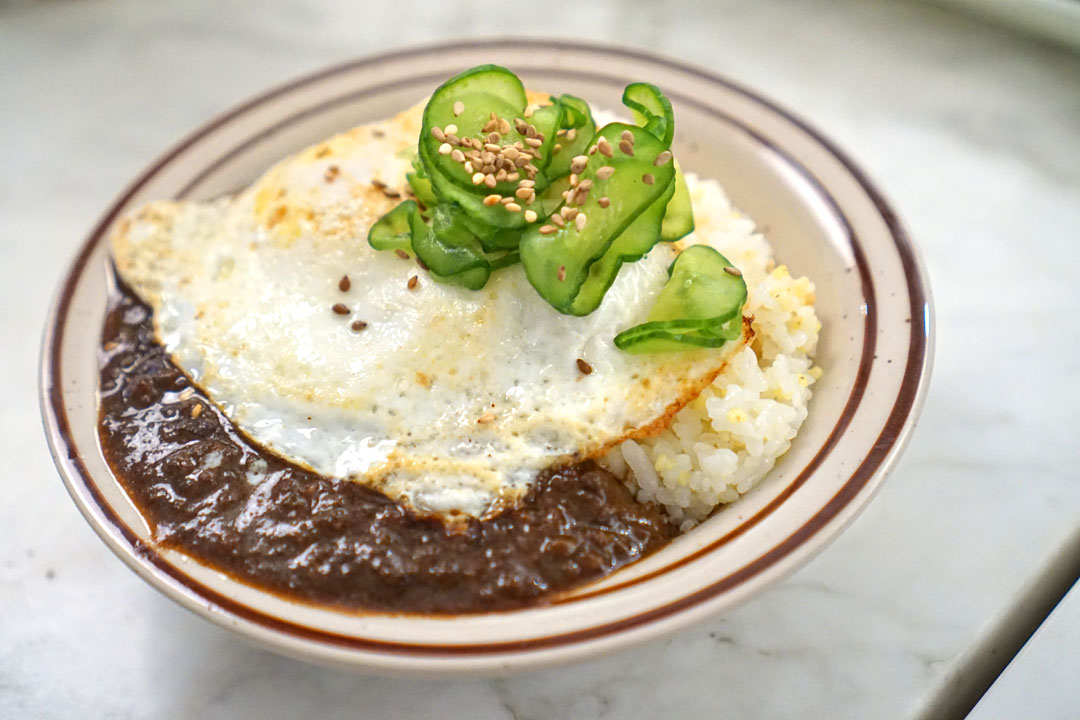 Black Bean "Jajang" Bolo Rice + Fried Egg [$16.00 + $2.00]
| Ragu of Ground Beef & Pork, Red & White Wine, Rice with Cucumber and Scallions
Next up was what appeared to be a fusion of
jajangbap
and Bolognese. It was actually a pretty cohesive combination, and relatively restrained in terms of
chunjang
character, instead giving up more of a ragù vibe. The cucumber was absolutely key for contrast, and everything all meshed quite nicely with the superbly-textured rice.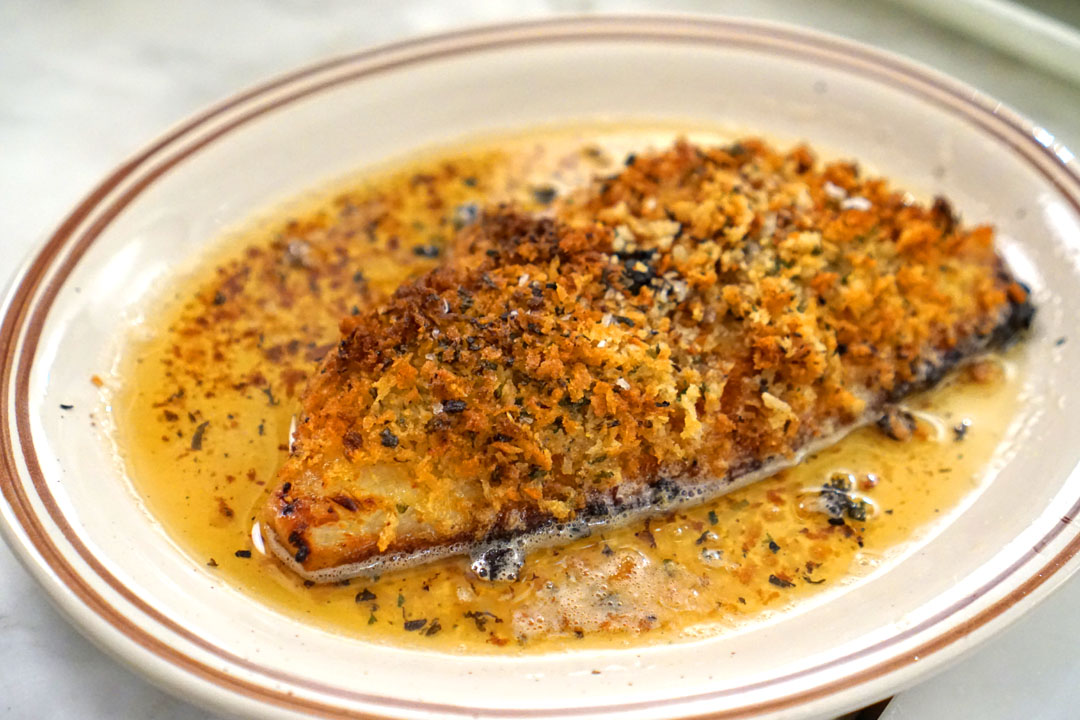 Baked Sea Bream [$28.00]
| Sea Bream, Chili Daikon Paste, Toasted Breadcrumbs
Sea bream was perfectly cooked, arriving super juicy and brimming with a refined brine. Breadcrumbs contributed a somewhat unexpected textural component, while the chili-daikon was surprisingly subtle.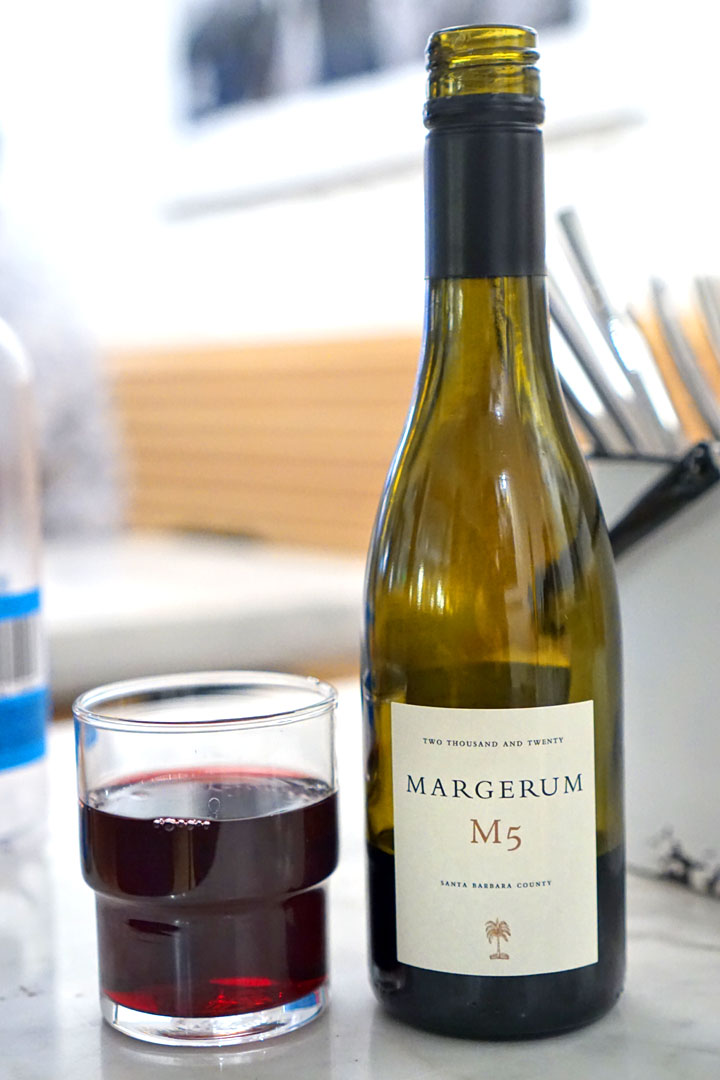 Our third and final beverage was the
2020 Margerum M5 [$28.00]
, a food-friendly, Rhône-inspired blend of 49% Grenache, 31% Syrah, 10% Mourvedre, 5% Cinsault, and 5% Counoise from Santa Barbara. The wine showcased a rich, fragrant nose loaded with what seemed like grape jelly and flowers. Taste-wise, I got more robust fruit along with secondary notes of chocolate, spices, and earth. Very quaffable.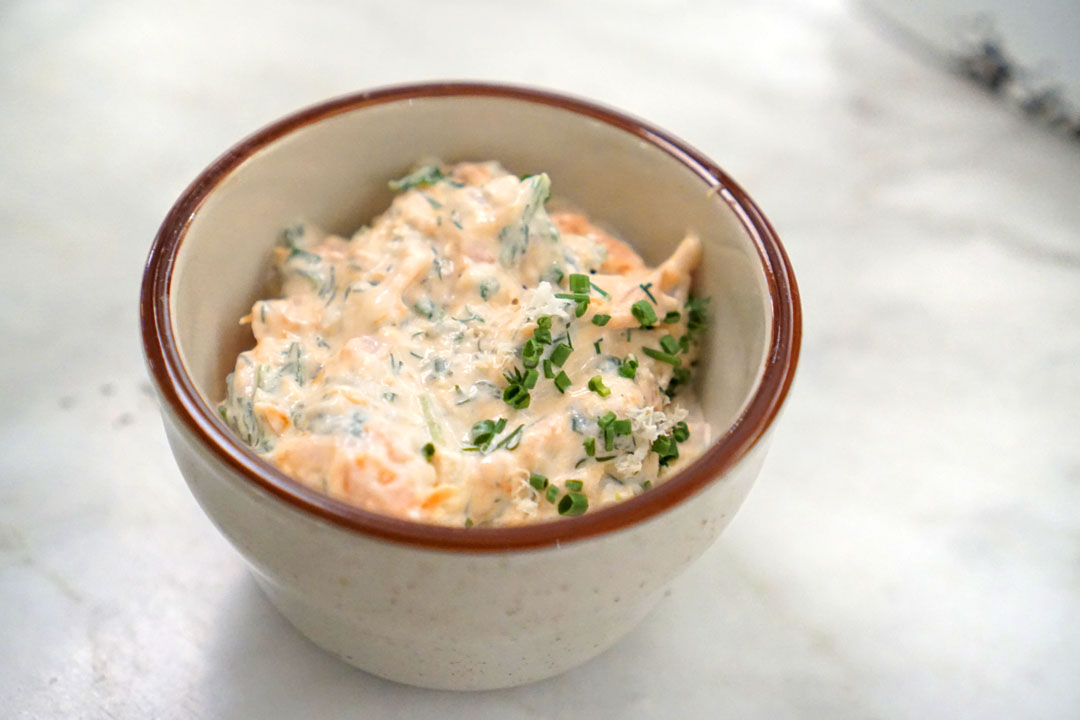 Hot Smoked Trout Schmear [$13.30]
| Ocean Trout, Fresh Horseradish Root, Pea Leaves, Crème Fraiche, Lemon
The trout was another repeat from my last visit. This time around, the schmear was perhaps a bit more homogeneous, while the fish's lip-smacking smoke was joined by even more herb, which I didn't mind at all. Yum.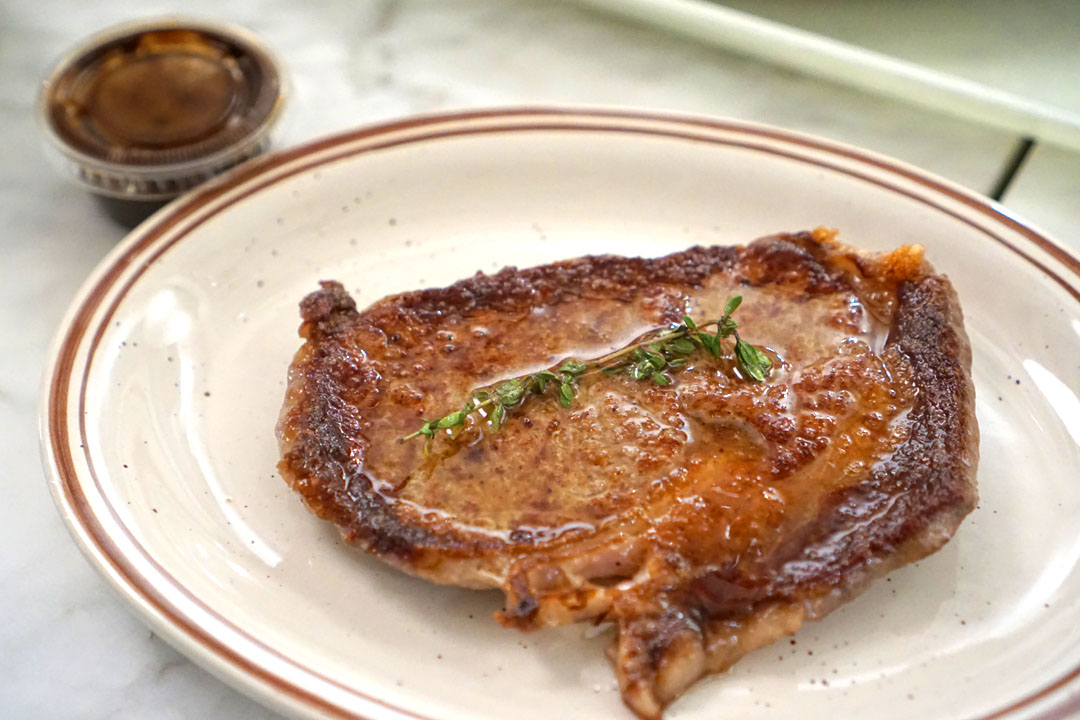 6 oz Prime Deli Ribeye [$34.00]
| Dry Aged Ribeye Roasted in Cast Iron, Served with K1 Sauce
Our rib eye featured some beautifully integrated fat, and really did an excellent job conveying the deep, funky, unabashedly bovine flavors I was hoping for. It was delicious for sure, one of the tastiest steaks I've had in a while in fact, though my one concern was that I wanted the meat cut thicker, since it would've made for a more satisfying chew. As for the included steak sauce, I found it pleasantly piquant, though it wasn't strictly necessary, as the beef clearly stood on its own merits.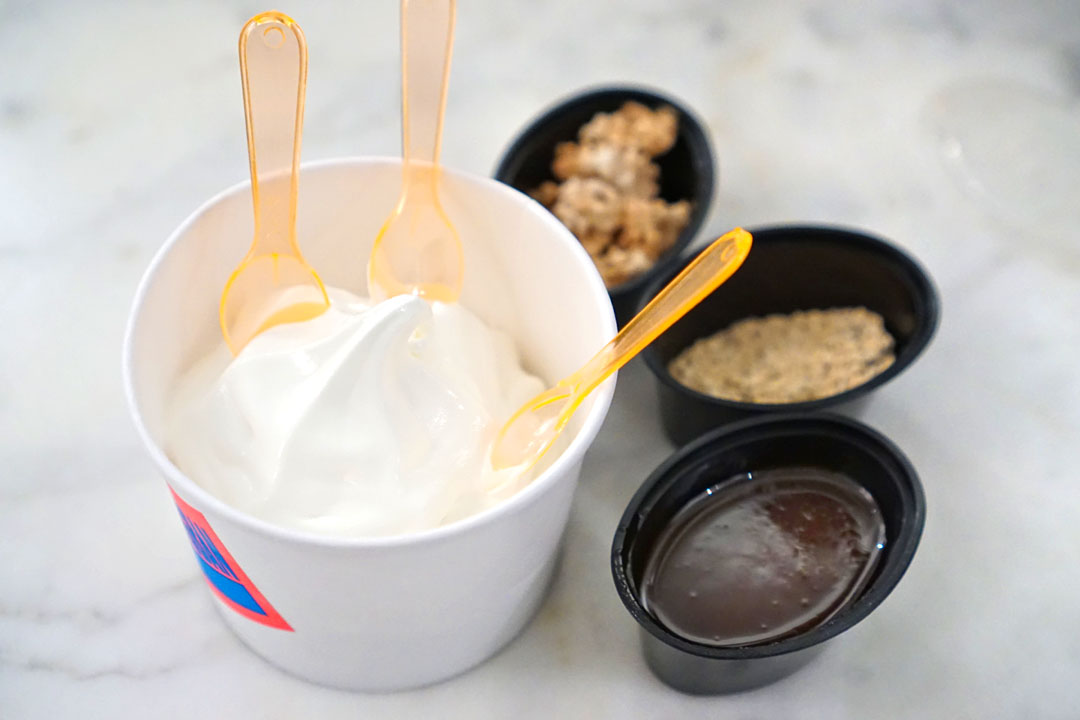 Soft Serve from Double 8 Dairy, 6 oz [$6.75]
| Buffalo Milk from Petaluma, CA
Nurungji Puffed Rice [$1.00]
| Toasted Rice Dusted with Cinnamon Sugar
Doenjang Caramel [$1.00]
| Caramel Finished with Korean Doenjang (Soybean) Paste
Chocolate Injeolmi [$1.00]
| 70% Dark Chocolate, Powdered Sugar, Salt, Injeolmi (Roasted Soybean Powder)
For dessert, of course we had to try the soft serve, which was beautifully textured and displayed a really pure, focused, finessed lactic quality. It combined easily with its three toppings, my favorite of which was the
doenjang
-laced caramel, which was masterful in its marriage of savory and sweet.
I had yet another lovely experience at Yangban Society, so hats off to the team for hitting the ground running. Again, the Chefs have created something unique here, and the whole setup really speaks to their combined Korean-American upbringing and culinary background. This is the sort of food that's approachable enough and interesting enough and also wide-ranging enough that one could conceivably eat here regularly, and if I lived in the Arts District, Yangban would likely be on my rotation. None of this building's previous tenants (
Bon Temps
,
Petty Cash
,
Fifty Seven
) lasted very long, so I hope that the Hongs can stick around for a while.