Katsu Sando (Los Angeles, CA)
Katsu Sando
736 N Broadway, Los Angeles, CA 90012
213.395.0710
www.eatkatsusando.com
Sun 09/04/2022, 07:50p-08:50p

A short time ago, I was thinking about the early days of the pandemic, and one of the strongest memories was the sheer
lack of traffic
on our freeways. I remember taking that opportunity to visit
Konbi
in Echo Park during a weekday afternoon, something that I'd never attempt these days. Such reminiscing gave me a hankering for katsu sandwiches, so I decided to pay a visit to LA's other well-known purveyor of the convenience store staple: Katsu Sando. Located in Chinatown, the spot grand-opened on July 24 2020, right in the midst of the pandemic, and is the brainchild of Chef/Owner Daniel Son.
About the Chef
: A native Angeleno, Son was born in February 1987 to a Korean-American family and spent much of his childhood in the South Bay. He began his culinary career at the age of 14, washing dishes at a sushi restaurant owned by his father Ik-kyo Son (a.k.a. Sunny Son): Kura Fine Japanese Cuisine in West Hollywood, which he'd opened in 2001, though likely under a different name (I believe it was Sushi 1--the switchover came in February 2004 if I'm not mistaken). Following high school, Son attended the Culinary Institute of America at Hyde Park, and during his tenure there, he was able to extern at
Spago
under Thomas Boyce.
After wrapping up his studies at the CIA, he eventually made his way to Japan, where he worked for a year at Seiji Yamamoto's vaunted
Nihonryori Ryugin
in Tokyo. During dinner service one night, he was offered a
stage
at Noma by one of their cooks, Thomas Paulsen, and thus set off to Copenhagen. Son then moved to San Francisco to apprentice with sushi chef Akira Yoshizumi at Umami, but left in late 2014 to help take over Kura. Once back in SoCal, he assumed control of the family business in early 2015 and transformed it into a higher-end, omakase-centric spot.
Katsu Sando, meanwhile, began on October 8 2017 as a pop-up inside Kura, one inspired by the many sandwiches the Chef used to consume after working long shifts at Ryugin. The concept proved to be quite popular, and as a result, Son teamed up with James Lee to launch it as its own business the following June. The sando slanger then relocated to Smorgasburg that July 8th, and its acclaim only grew at the popular DTLA food gathering, thus leading to the January 2019 announcement that Katsu Sando would be turning into a permanent restaurant. However, some unfortunate news arrived later that year, when Kura had to shutter due to redevelopment of its site; the sushi spot's last day of service ended up being November 26th.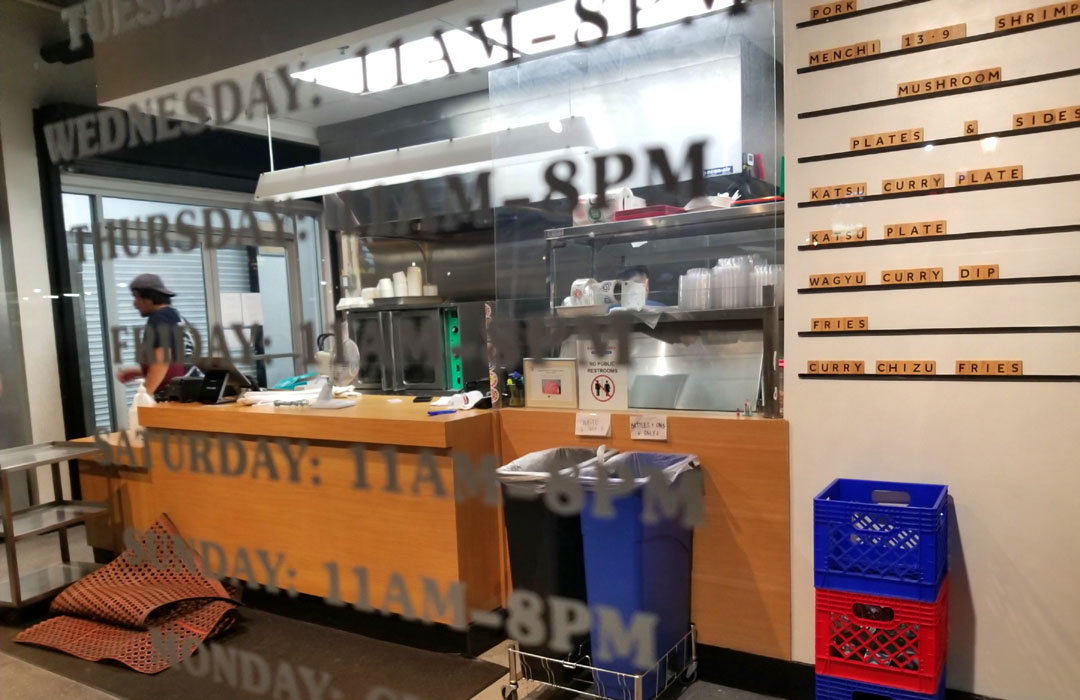 Katsu Sando takes over a United Foods Building storefront that was previously home to a number of cellular phone retailers (Simply Prepaid, Premiere Mobile, SK Wireless). The space has been redone of course, but is still pretty basic, and there's no on-site dining. Do note that the place was already closing up by the time I arrived, and thus I wasn't allowed inside, so this view from the exterior will have to suffice.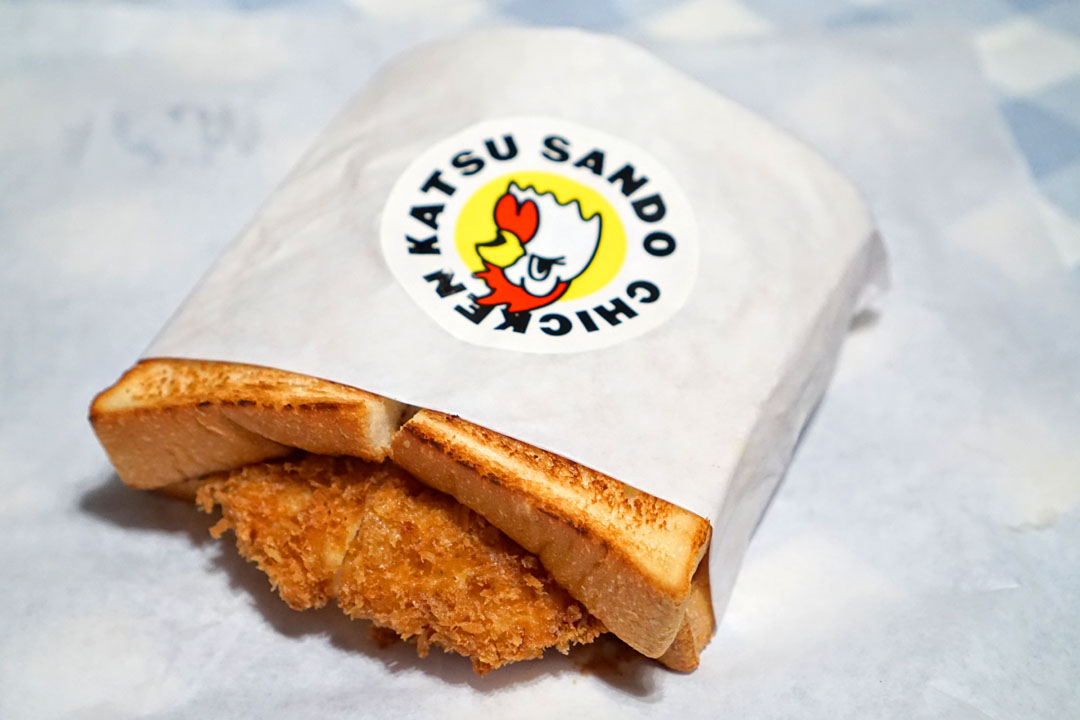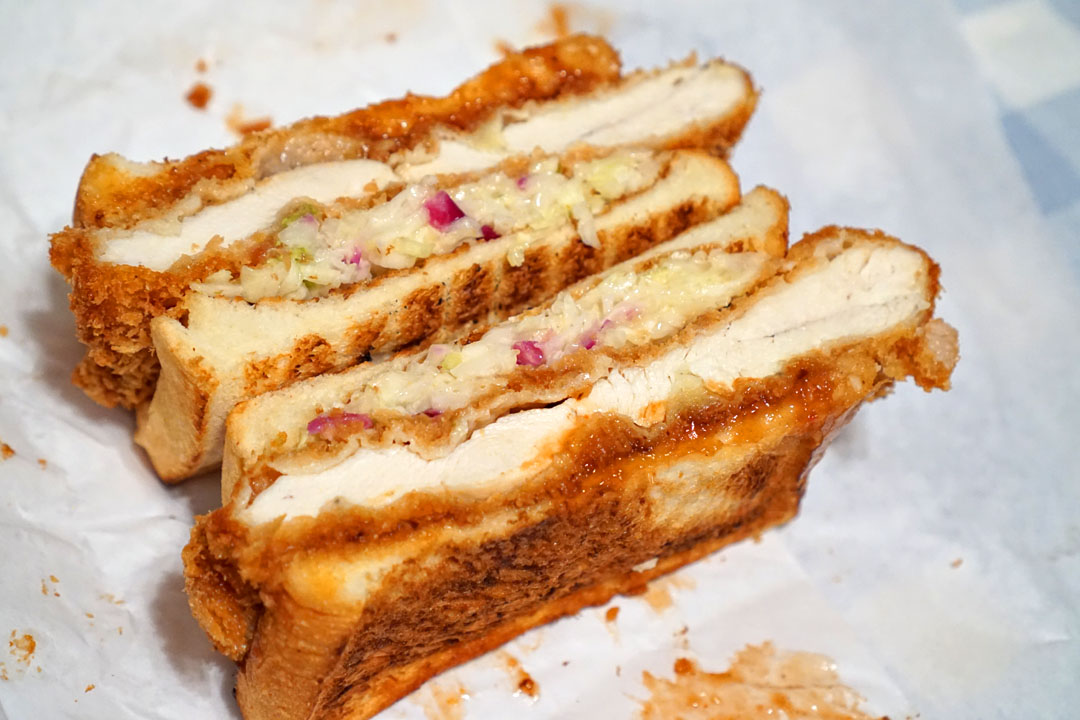 Chicken Katsu Sando [$12.95]
| Jidori Chicken Breast, yuzu-kosho slaw, katsu sauce, honey milk bread
I think it makes sense to begin with Son's original sandwich. The cutlet here ate reasonably juicy and tender, and I appreciated how its robust flavors meshed with the piquancy of the katsu sauce. At the same time, the slaw functioned as an appropriate counterpoint, and I did like the moderating effect of that soft, sweet, lightly toasted milk bread.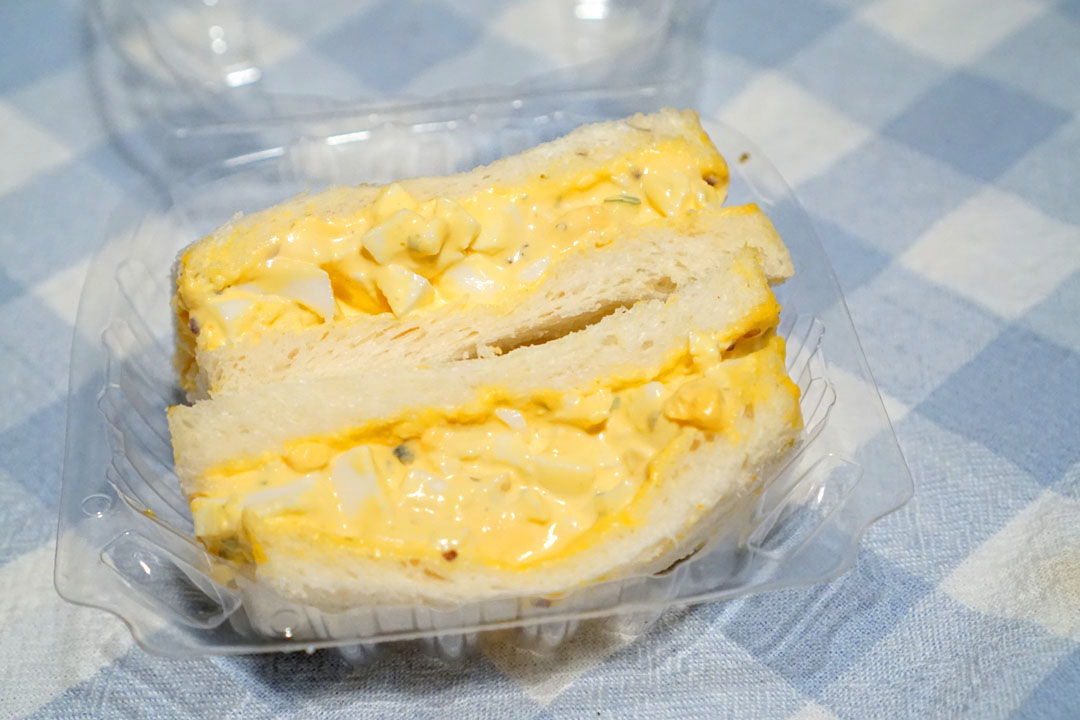 Egg Salad Sando [$6.95]
| Our rendition of the iconic egg salad sando served between our fluffy honey milk bread
Given my penchant for egg salad, I had to try the convenience store favorite that is the tamago sando. The filling here was seemingly extra creamy, and really did an admirable job showing off the intrinsic goodness of the egg itself. The pillowy shokupan played its role as well, though I would've liked a tad more salt/seasoning to perk things up.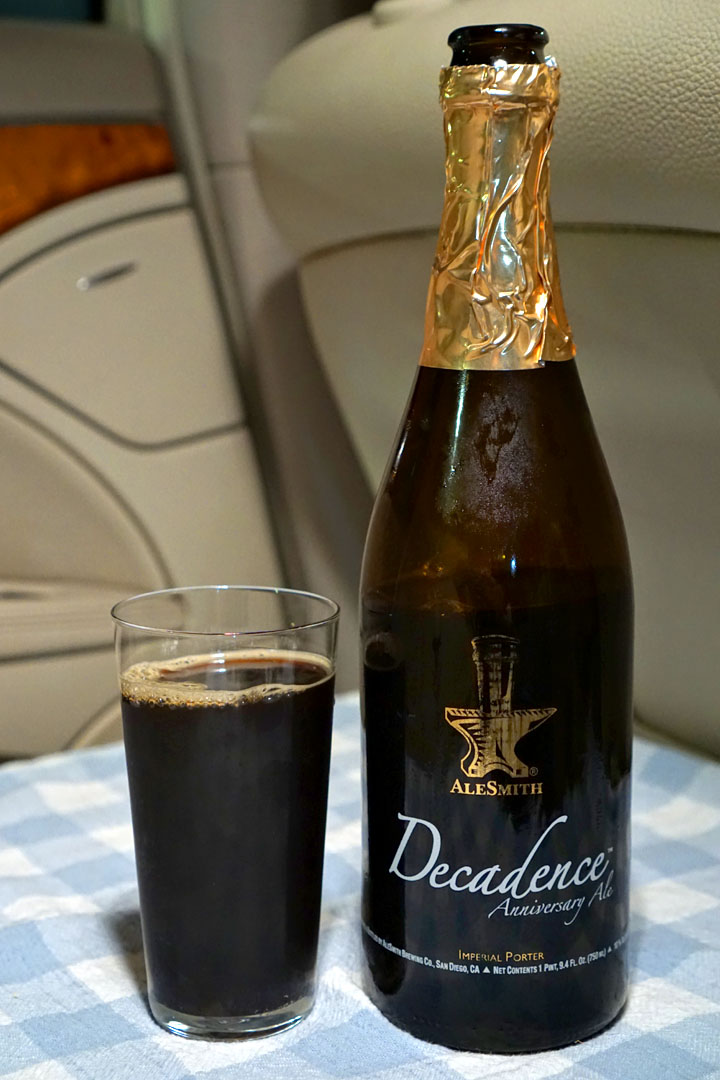 Drink duties were handled by a bottle of the
2007 AleSmith Decadence Imperial Porter
. The beer demonstrated an appealing nose filled with chocolate, malt, and toffee candy, backed by a touch of grapey funk. On the palate, I found the ale smooth though not particularly viscous, its primary flavors of roasted cacao and dark fruits leading to a surprisingly hoppy finish with a light metallic twang. This was pretty nice, and if tasting the brew blind, I wouldn't have guessed it as being 15 years old.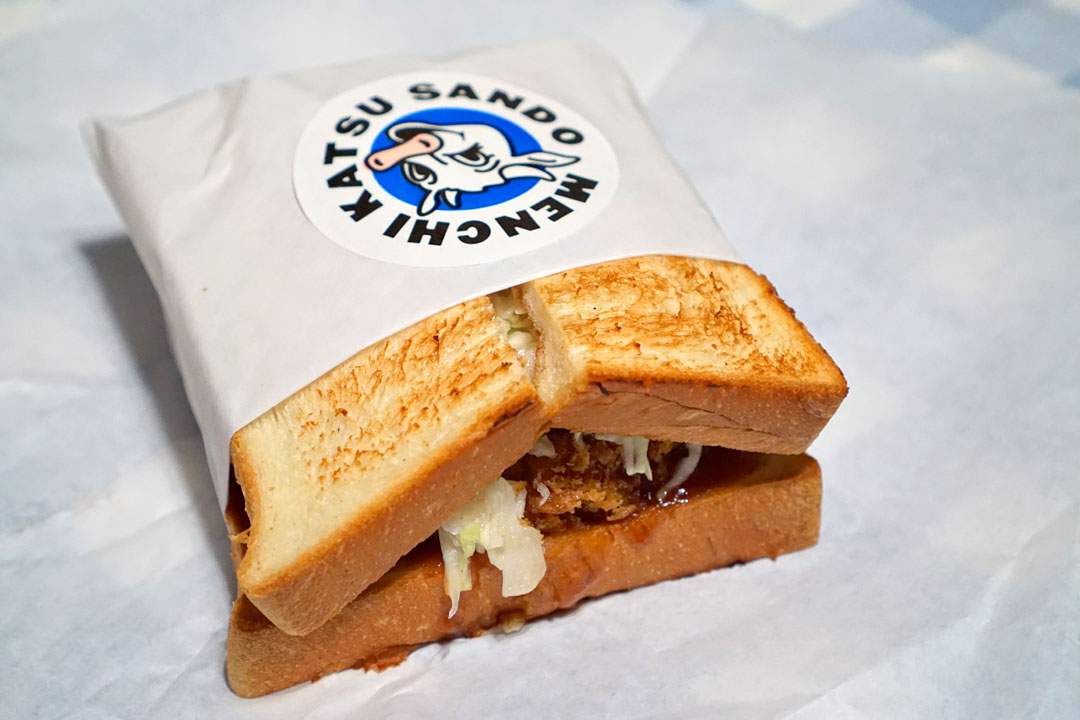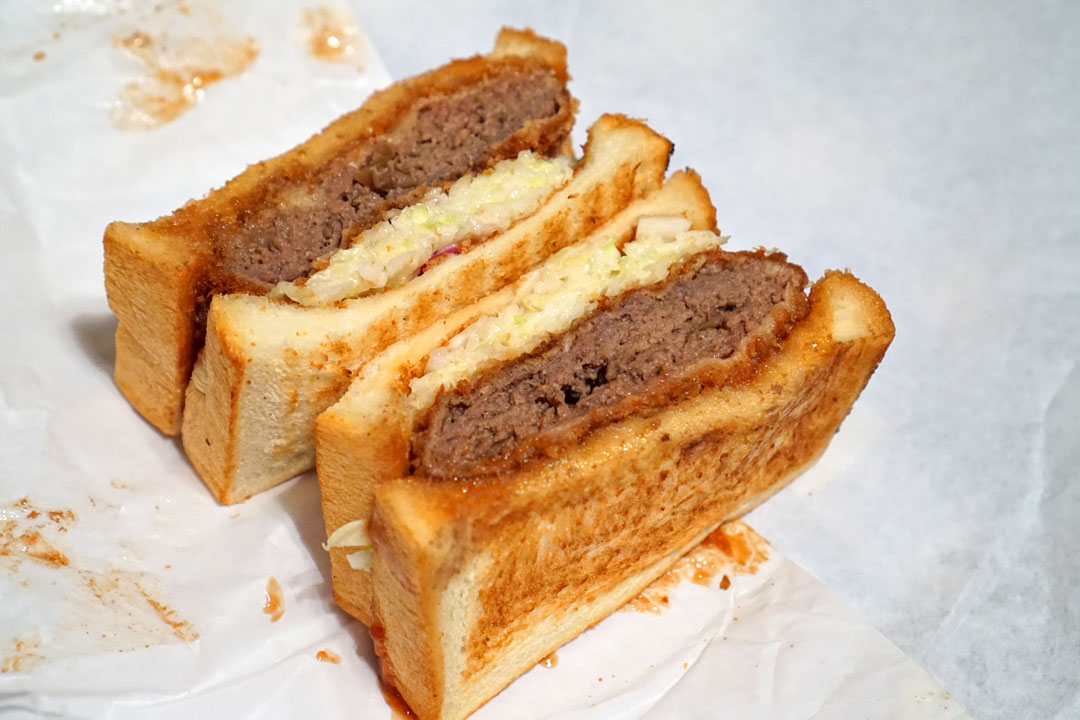 Menchi Katsu Sando [$13.95]
| Australian Wagyu Burger, frisee, mustard miso ginger cabbage slaw, katsu sauce, honey milk bread
The menchi sandwich delivered. I certainly enjoyed the patty's dark, savory, unabashedly beefy flavors, and how that interacted with the meat's crispy panko coating. The coleslaw was also crucial for contrast, and the tanginess of the brown sauce was especially important in tying everything together.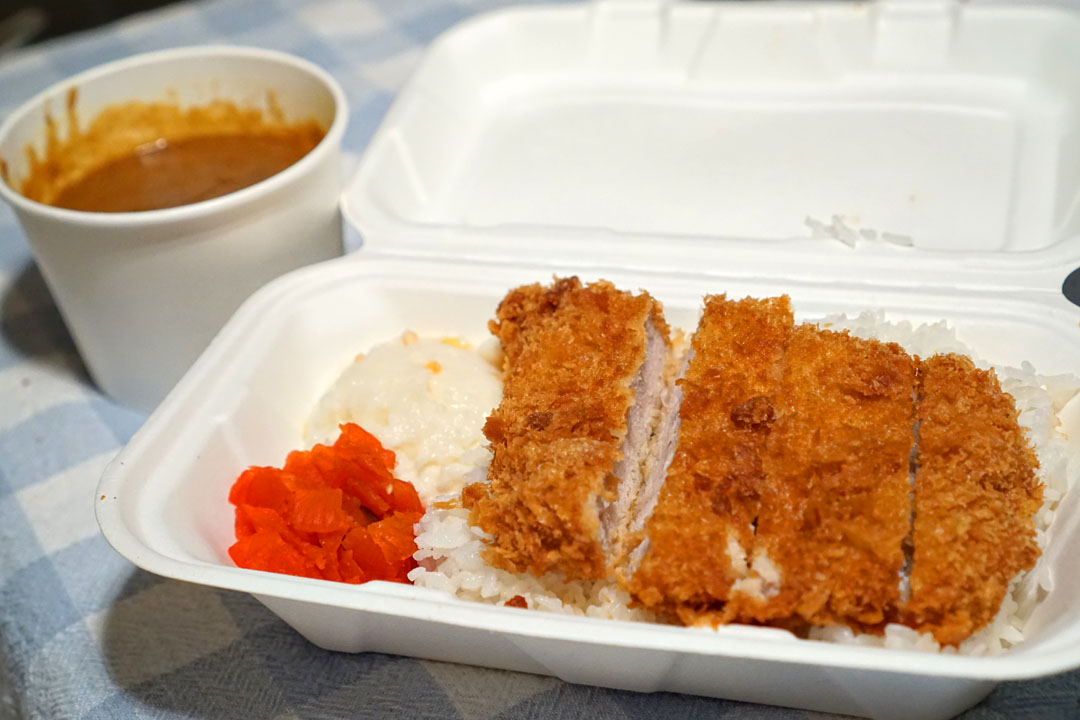 Katsu Curry Plate – Pork [$15.95]
| Your choice of katsu (chicken, pork, menchi, shrimp, mushroom), wagyu curry, mustard miso ginger cabbage slaw, rice
I definitely wanted to try Son's version of the
yoshoku
classic that is katsukare. The tonkatsu itself ate dense, hefty, and unmistakably porcine, and showed off a spot-on bread crumb crust, though the meat could've been somewhat juicier. The cutlet married pretty much perfectly with the curry, which had that cozy, familiar spicing that's just what you want in this application. A bed of sticky rice served its purpose, and I liked the tartness imparted by the
fukujinzuke
, though I found the potato salad lacking in texture and tang.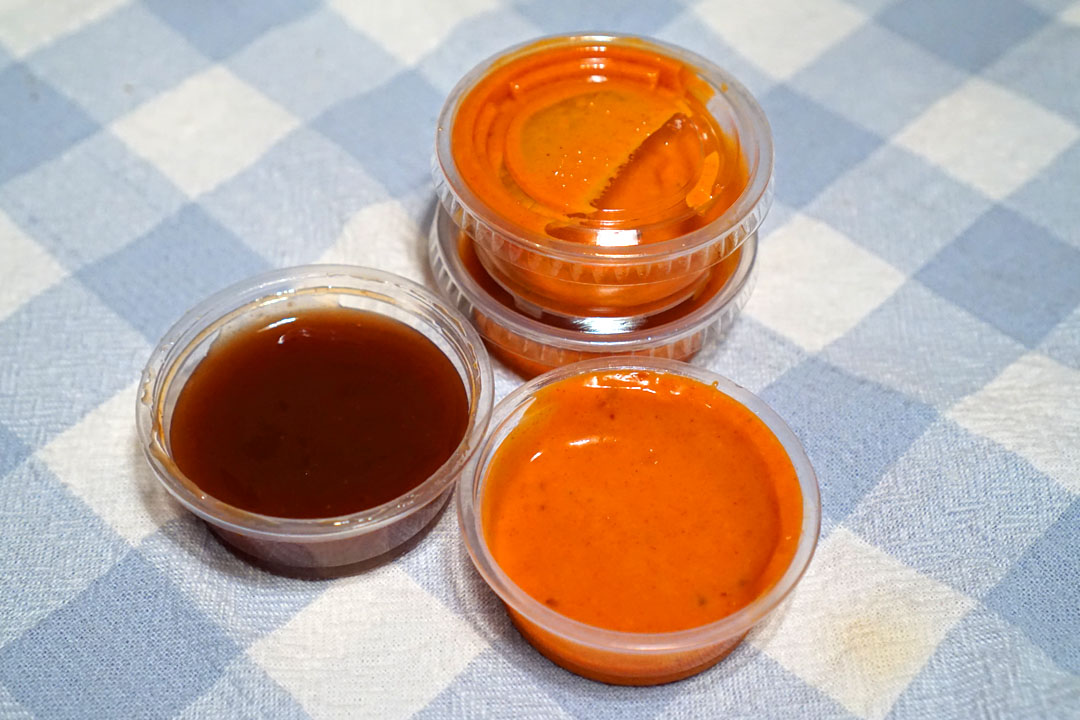 Complimentary condiments included the requisite sweet-n-sour, Worcestershire-ish tonkatsu
sosu
, as well as the Chef's own thick, chili-forward
Oh My Gochu (OMG)
sauce.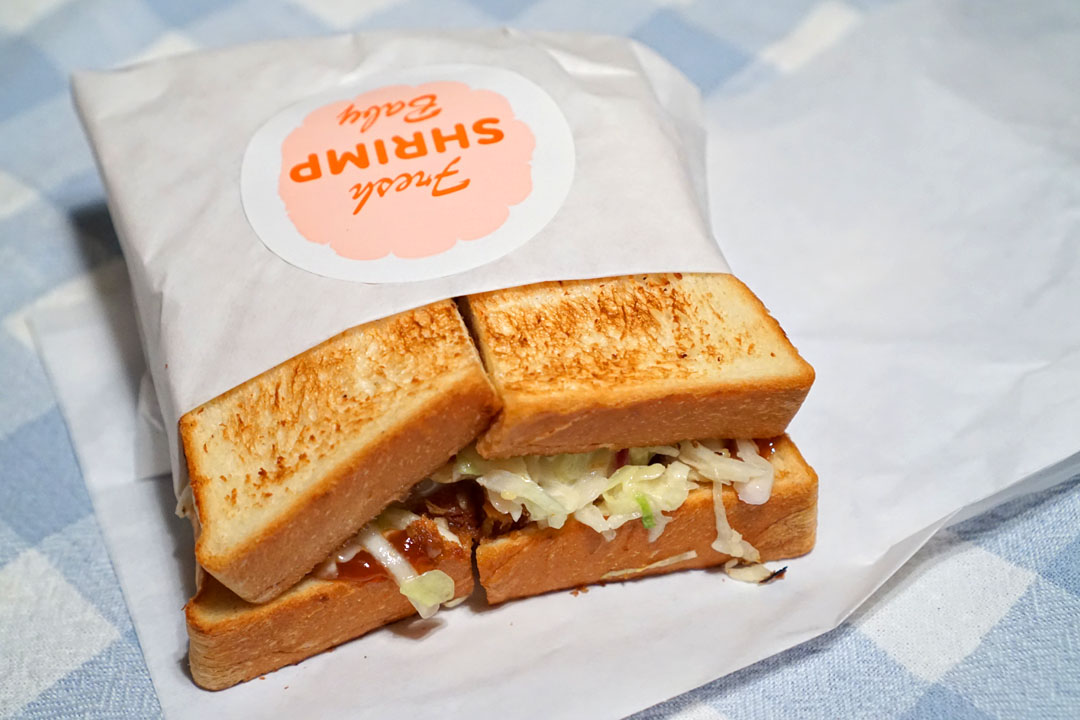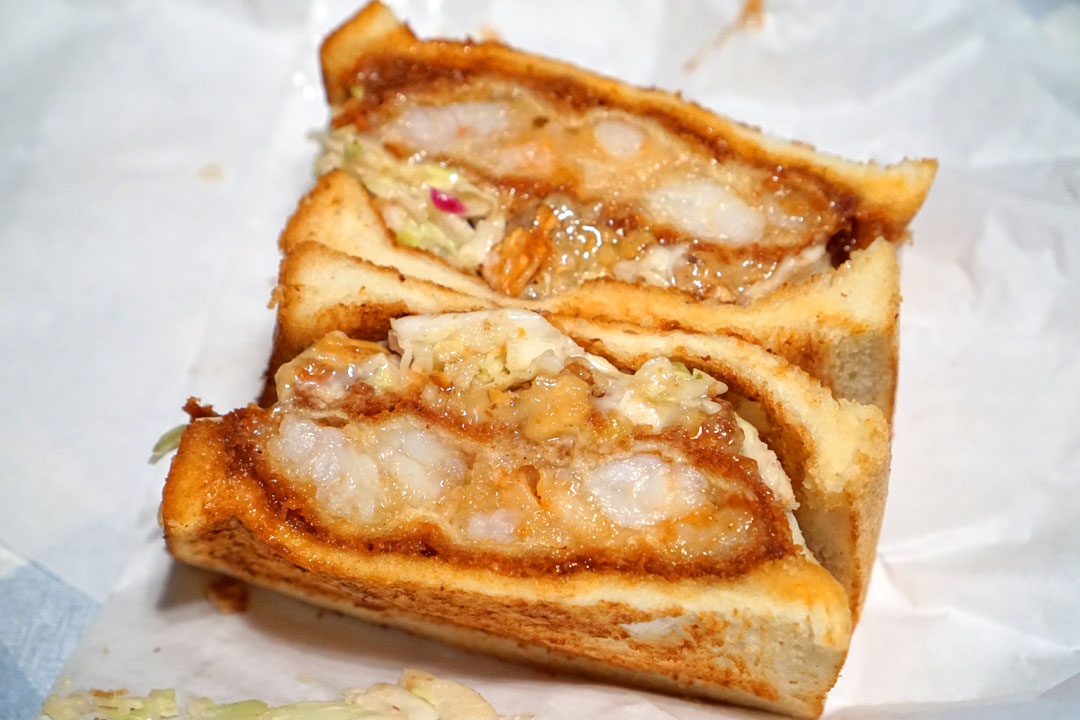 Honey Walnut Shrimp Sando [$13.95]
| Nobashi Shrimp, cabbage, shrimp tartar emulsion, honey milk bread
Our last sandwich was the most unexpected of the bunch, but was a must-try for me given that I'm typically a fan of the honey walnut shrimp dishes oft served at Chinese restaurants here in the States. The shrimp were beautifully textured, coming out with a nice snap that melded swimmingly with their crispy breaded outsides. The cabbage and honey-boosted bread made total sense here as well, but my complaint was that the walnuts were too tough, and too sugary, and thus distracted a bit from the whole experience.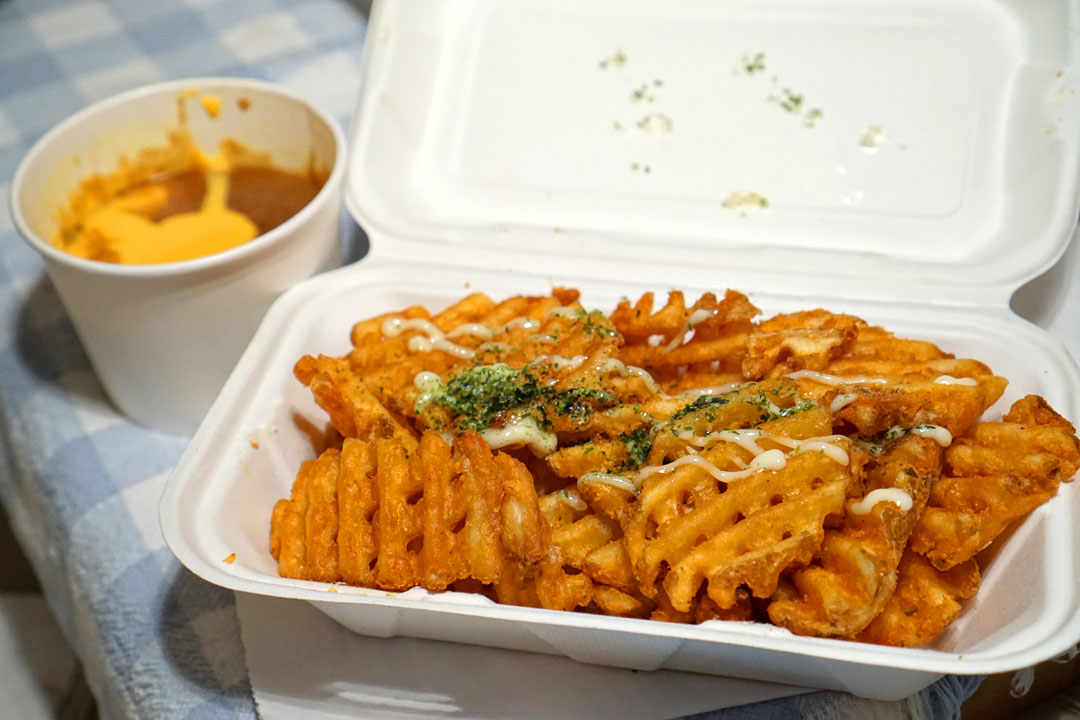 Curry Cheese Fries [$8.95]
| Waffle fries topped with our famous wagyu curry and cheese, drizzled with kewpie mayo
Finally, we have waffle-cut fries, which came out assertively seasoned, and actually reminded me a bit of the versions sold at Carl's Jr. They were of course tasty alone, but the key here was that dip, which did a surprisingly effective job of combining a nacho-esque cheese with the spicing of the curry.
After hearing about this place for over four years, I'm pleased that I finally made it out here, and was generally satisfied with the quality of the takeout. As for Son's next steps, he's apparently working on a Katsu Sando outpost in San Gabriel (with an expanded menu, booze, and on-site dining), which is slated to debut later this year. However, what I'm more curious about is the fate of Kura. Sadly, I never made it out there before its closure, but I would eventually like to try the Chef's omakase offerings. There's been talk that the sushi spot would be relocating, but I'm not aware of any progress on that front, so I guess we'll have to wait and see.