Scarpetta (Beverly Hills, CA) [2]
Scarpetta Brunch
225 N Canon Dr, Beverly Hills, CA 90210
310.860.7970
www.scottconant.com/restaurants/scarpetta/beverly-hills
Sun 04/17/2011, 12:30p-03:00p

As regular readers will attest to, I'm not much of a brunch person. In fact, the only brunches that I've posted about have been concerning the disaster that is
Club 33
. However, I couldn't pass up an invitation to try out the new $68pp Sunday brunch at
Scarpetta
. Not only was it a chance to sample some tasty grub, it was an opportunity to speak with the Scarpetta crew about their possible participation in this year's
Plate by Plate
tasting benefit, which will be held on August 6th at the Vibiana in Downtown (the future home of Neal Fraser's
Grace
).

Seating is, of course, available in the main dining room...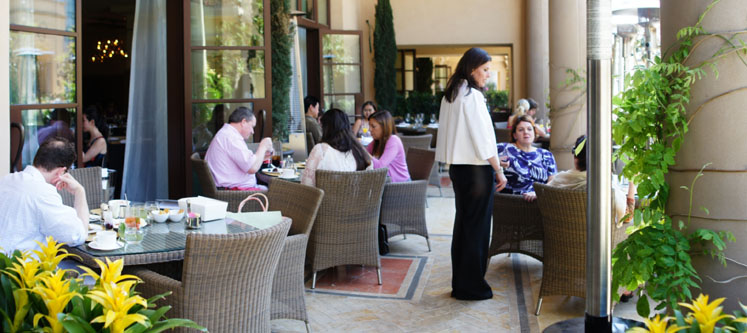 ...But I recommend that you take a seat outside on the terrace, where you can enjoy views of the adjacent Beverly Canon Gardens and feel even
more
uppity.


Unlike at most buffets, the bulk of the food is actually served in the kitchen, which is a nice touch.
| | | | |
| --- | --- | --- | --- |
| Cold Water Oysters + Shrimp Cocktail + Stone Crab Claws | Yellowtail | olio de zenzero & pickled red onion | Citrus Cured Salmon | Ahi Tuna | lemon zest |
| Vegetable Frittata | Nutella French Toast + Ricotta Lemon Pancakes + Waffles | Ricotta Raviolini | baby stewed tomatoes | Spaghetti | tomato & basil |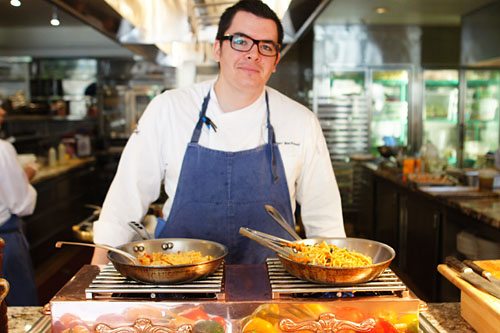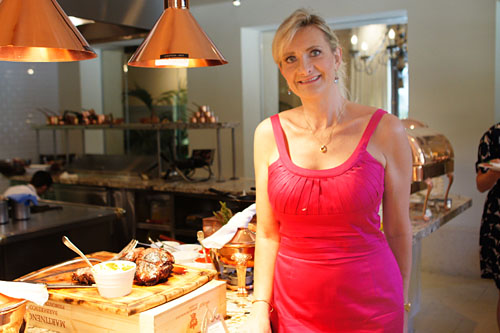 The pasta station was manned by none other than Montage Sous Chef Matt MacDonald. And yes, the illustrious, infamous, hot pink-attired
Sophie Gayot
was also in our midst.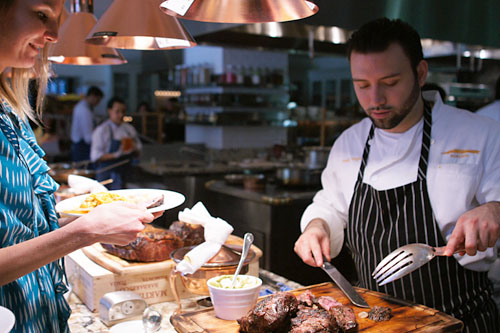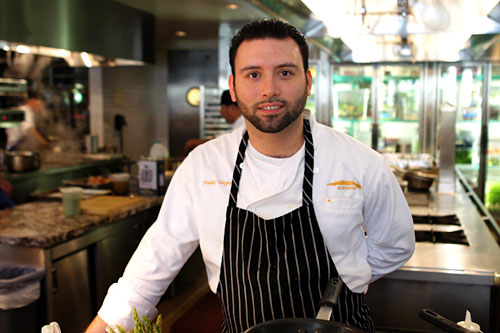 Meanwhile,
Scarpetta
Chef de Cuisine Freddy Vargas made quick work of the lamb. He's pictured here slangin' his meat to fellow blogger
Diana Takes a Bite
.
| | | | |
| --- | --- | --- | --- |
| Roasted Branzino | spring garlic vinaigrette | Sirloin | barolo reduction & horseradish | Leg of Lamb | minted salsa verde | Bacon + Sausage |
| Scrambled Eggs | Roasted Potatoes | Romaine Salad | anchovy, cured egg & parmigiano | Pickled Mushrooms | thyme & toasted fennel seed |
| Caramelized Cauliflower | minted bread crumbs | Mixed Green Salad | herbs & oregano vinaigrette | Grilled Asparagus | tomato vinaigrette | Roasted Beets |
| Slow Roasted Tomato & Mozzarella Salad | micro basil & evoo | Tuscan Bean Salad | red onion, tomato, vinegar & evoo | Fruit Station | Mortadella, Sopressata, Prosciutto |
| Sliders | Chicken Tenders | French Fries | Rigatoni |

Quite possibly the best bread spread since the excess that is
Joel Robuchon
.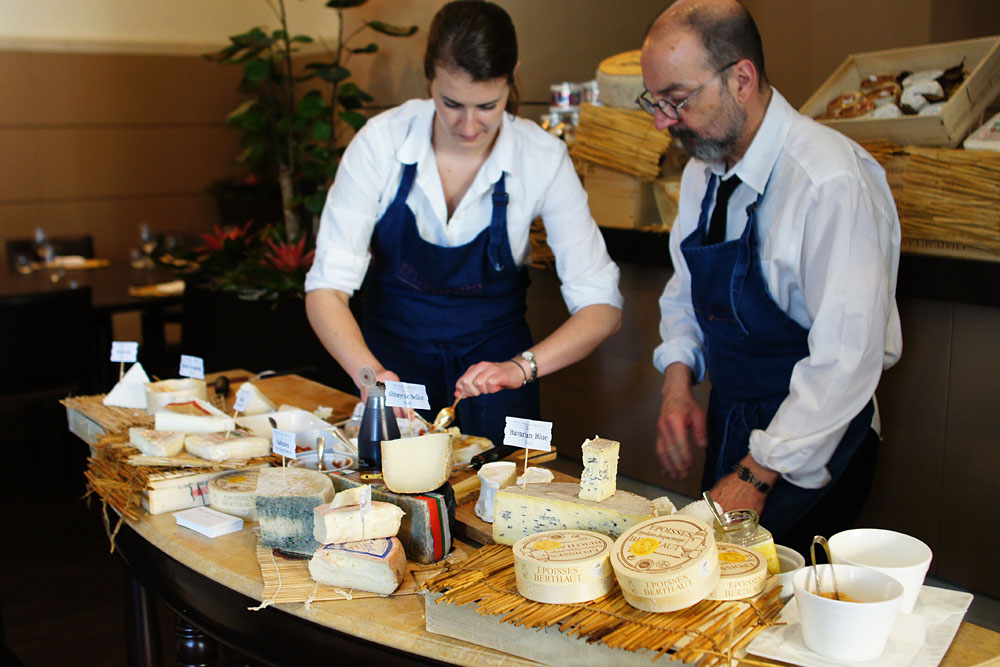 Cheese was the charge of famed
fromagerie
The Cheese Store of Beverly Hills
. That's owner Norbert Wabnig (whom you may recognize from his recent appearance on
Top Chef Masters
), along with assistant Marsha(?).
| | | | |
| --- | --- | --- | --- |
| Steampunk Wedding Cake + Tiramisu + Salted Caramel Budino + Fresh Berries & Zabaglione | Yuzu Meringue Tarts | Raspberry Cream Tarts | Coconut Panna Cotta |
| Fresh Fruit Tarts | Ligurian Lemon Cake | Biscotti | Chocolate Tarts |
| Financiers + Ligurian Lemon Cake | Financiers + Raspberry Cream Tarts | Vanilla Cream Beignets | Cody Cake | chocolate, pecans & caramel |
| Strawberries | Macarons | Berry Crumble | Chocolate Tarts |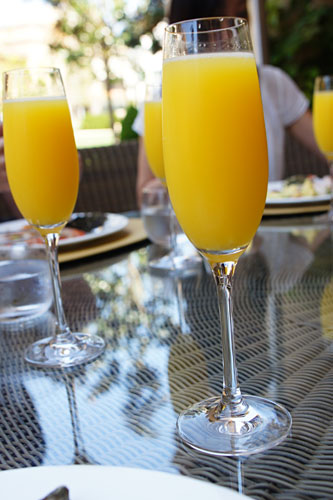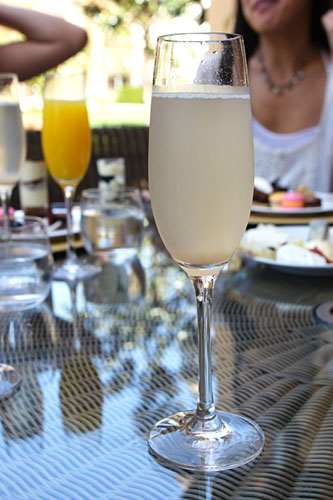 To drink: mimosas and bellinis natch, the only allowable libations to quench your thirst at a proper Sunday brunch.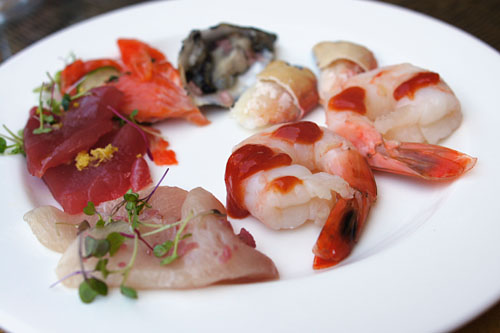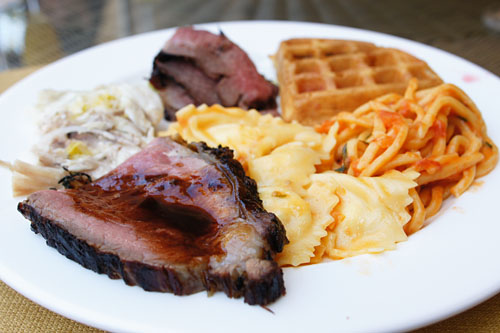 I recommend you do as I did and visit the shellfish and crudo stations first. I was especially impressed by the cocktail shrimp and the quality of the sashimi, and I even hear that king crab legs are going to be added at some point. Be sure to try everything from the carving station, and of course, you'd be remiss if you didn't try at least a taste of
the
spaghetti.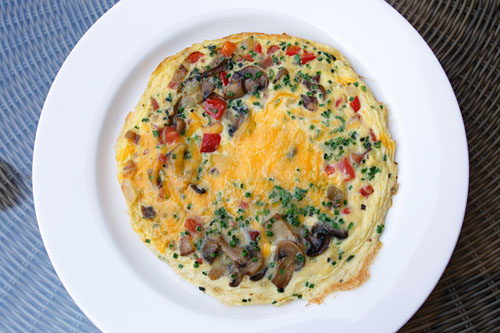 At this point, I went back for some of the lighter, vegetable-focused fare (though I seem to have forgotten to take a photo of plate #3), and hit up the egg station for a lovely pancetta-cheddar-mushroom-tomato frittata.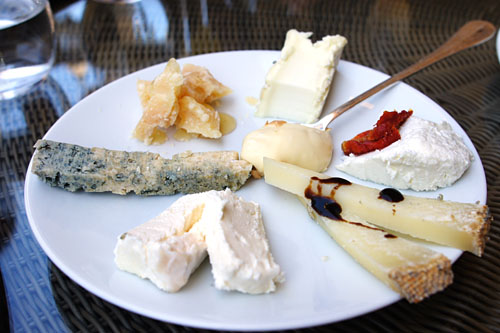 Time for some
fromage
(Epoisses, Cabrales, Brebis d'Argental, Pyramide, and Abbaye de Belloc, among others) and dessert from Montage Executive Pastry Chef Richard Ruskell (whom you may also know from the Food Network). Particularly noteworthy was Ruskell's Salted Caramel Budino, which was simply the best preparation of the dessert I've tasted, easily beating out the version at
Mozza
.
I do not hesitate in calling this
the best brunch experience that I've ever had
. The food was seriously on-point all 'round, and it was almost an embarrassment of riches in truth--I was cursing the fact that I don't have much of an appetite early in the day. Now if they could only do brunch at night...