Petite Peso (Los Angeles, CA)
Petite Peso Restaurant
419 W 7th St, Los Angeles, CA 90014
209.438.7376
www.petitepeso.com
Thu 05/07/2020, 07:45p-09:30p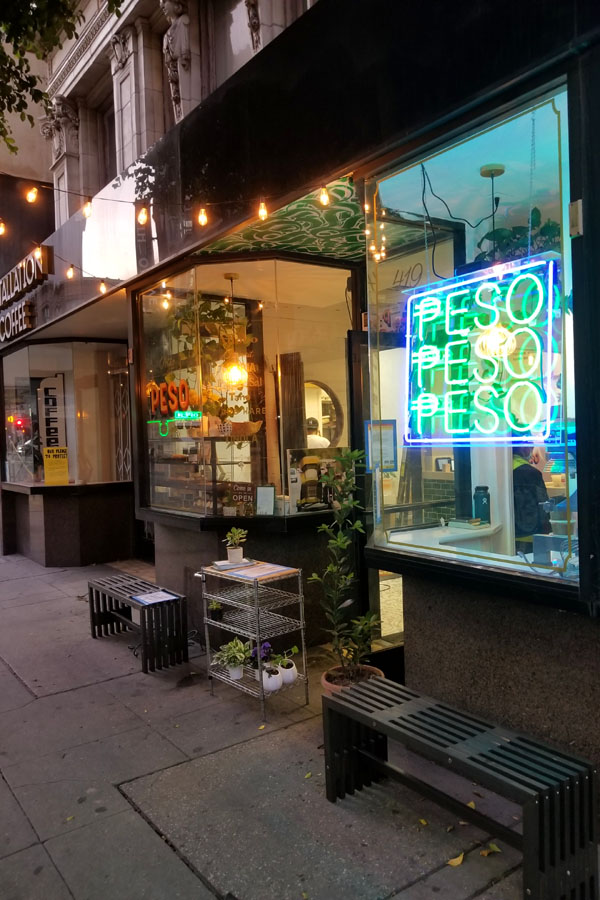 Philippine cuisine has experienced a bit of a renaissance over the past few years, and the latest entrant into that field is Downtown's Petite Peso, cheffed by Ria Barbosa. The restaurant resides in the former Jewelry District home of
Charles Olalia
's
RiceBar
(closed May 2019), as well as AC Boral's short-lived Baon DTLA (closed September 2019). Petite Peso is thus the third Filipino eatery to occupy the space, and soft-opened recently on April 17th, right in the midst of this coronavirus predicament.
About the Chef
: Ria Dolly Barbosa was born in September 1983 and spent her earliest years in Barotac Nuevo, Iloilo Province, Philippines, the eldest of three siblings. At age six, she moved to the Atwater Village/Glendale area, and grew up cooking with her family, though she didn't really enjoy it at the time. She attended Los Feliz's John Marshall High School from 1996 to 2001, and following graduation, immediately enrolled at the California School of Culinary Arts in Pasadena. After attaining her AOS in December 2002, Barbosa soon went to Las Vegas for work.
She started as the garde manger at The Mansion at MGM Grand (not to be confused with
Joël Robuchon
), where she'd previously externed, and stayed there until July 2004. She then spent six months as entremetier at Lutèce at The Venetian, which was run by none other than
David Féau
at the time. In December 2004, Barbosa jumped over to Michael Mina at Bellagio, where she rotated between the garde manger station, the oyster bar, and pastry. Her next move came in April 2005, when she helped open Daniel Boulud Brasserie at Wynn, eventually rising to the position of chef de partie (rôtisseur).
In May 2007, she relocated to Salt Lake City, and the following April, became produce manager for Liberty Heights Fresh, a company in the CSA space. Barbosa left that post in October 2010 and quickly moved to Southern California. That November, she became lead line cook for Corina Weibel at
Canelé
, and in May 2012, took on a similar role at Industriel in Downtown. In October 2012, she went over to help Jessica Koslow open Sqirl as CdC, and stayed in that role for two years. She then spent a year running lunch residency WILD at Canele with her then-husband Matt Wilson (she was known as Ria Wilson during this time). The couple had met in culinary school in 2002, then worked in Vegas, SLC (where they married in 2010), and LA together (at Sqirl, where Matt was sous).
December 2015 saw Barbosa take on a sous chef role at NeueHouse Hollywood, a private co-working space owned by NYC's Plan Do See group. In May 2016, she reconnected with fellow Sqirl alums Charles Babinski and Kyle Glanville to open Go Get Em Tiger in Los Feliz, and would later run the food program for the entire GGET family (including G&B Coffee at GCM). She would get divorced by early 2017, and decamped from GGET that May. Barbosa then took over the kitchen at Forage in Silver Lake a couple months later, but was out after a mere four months. Her next post was that of Executive Chef for Paramount Coffee Project; she opened the outpost at ROW DTLA and also managed the original Fairfax location, but resigned right at the end of 2019.
The reason for the resignation was that Barbosa was already close to opening Petite Peso, and indeed, the spot bowed just months later. Joining the Chef here are Robert Villanueva, a FOH vet who comes from Mina Group (
Cal Mare
, Stripsteak Waikiki, Bardot Brasserie, Stripsteak Las Vegas), as well as Tiffany Tanaka, who previously worked in marketing for Mina Group and Saks Fifth Avenue, operated two Fresh Café locations in Honolulu, and ran eBay selling service Wesellthings4u. Together, the three, who first teamed up back in the summer of 2018, form
Peso Hospitality
.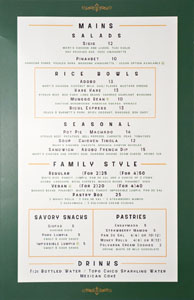 The menu here is straightforward enough, featuring your usual Filipino favorites, some presented in ways that aren't exactly traditional. Click for a larger version.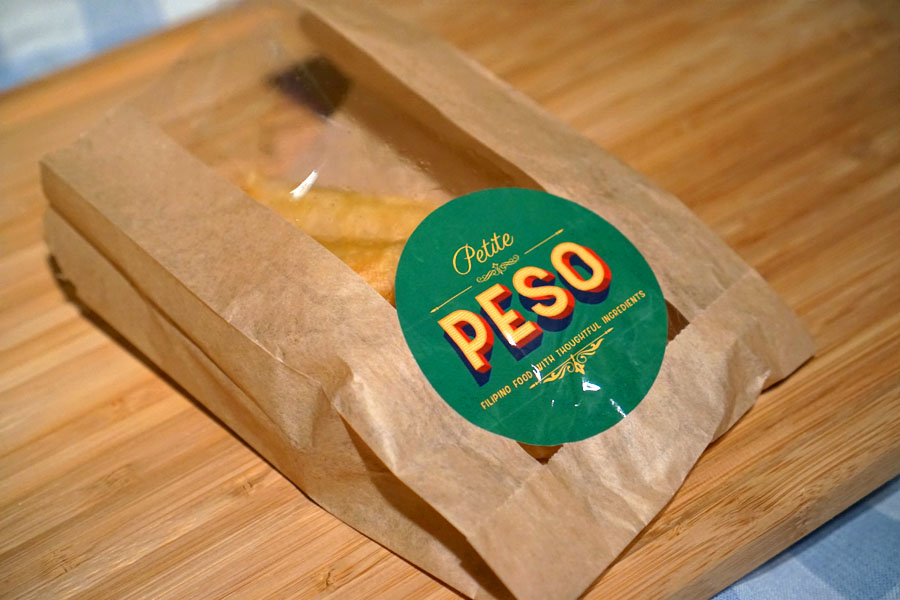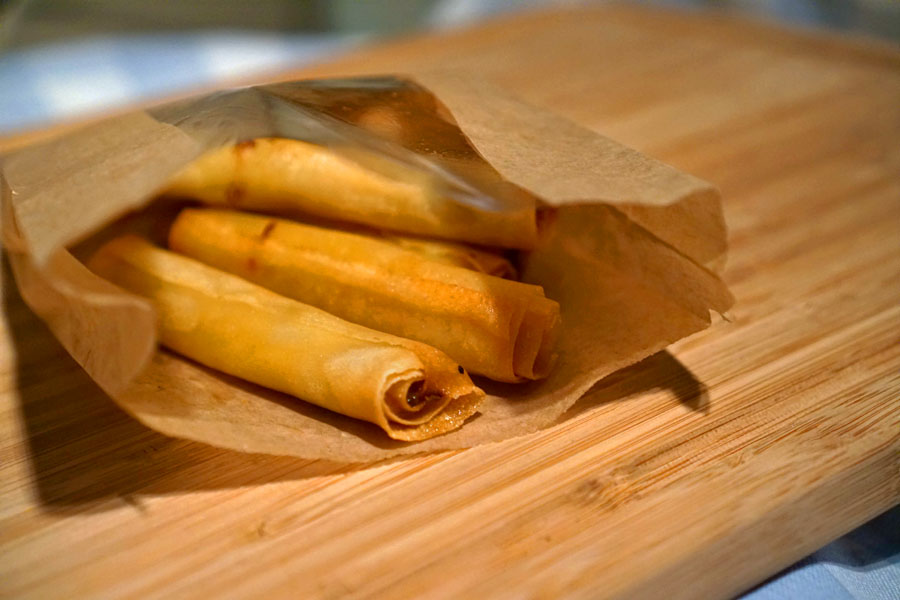 Pork Lumpia [$6.00]
| Sweet & Sour Sauce
Lumpia were pretty traditional, their delightfully thin, light, flaky fried wrappers hiding savory, slightly sour minced pork perked up by a fish sauce-like funk. Unfortunately, the advertised
agre dulce
dipping sauce, which I think would've taken the spring rolls to the next level, wasn't included.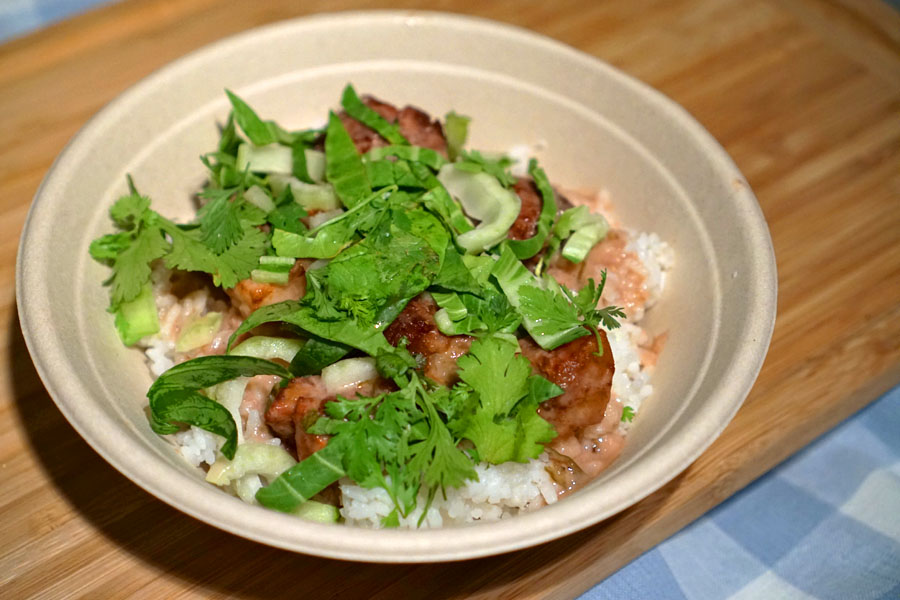 Bicol Express [$13.00]
| Peads & Barnett's Pork, Spicy Coconut, Bagoong, Bok Choy
The Bicol Express was my favorite of the items I tried. It incorporated fatty, well-spiced chunks of pork belly positively imbued with just the right amount of
bagoong
brine and long-lasting heat, while the greenery on top worked beautifully for balance.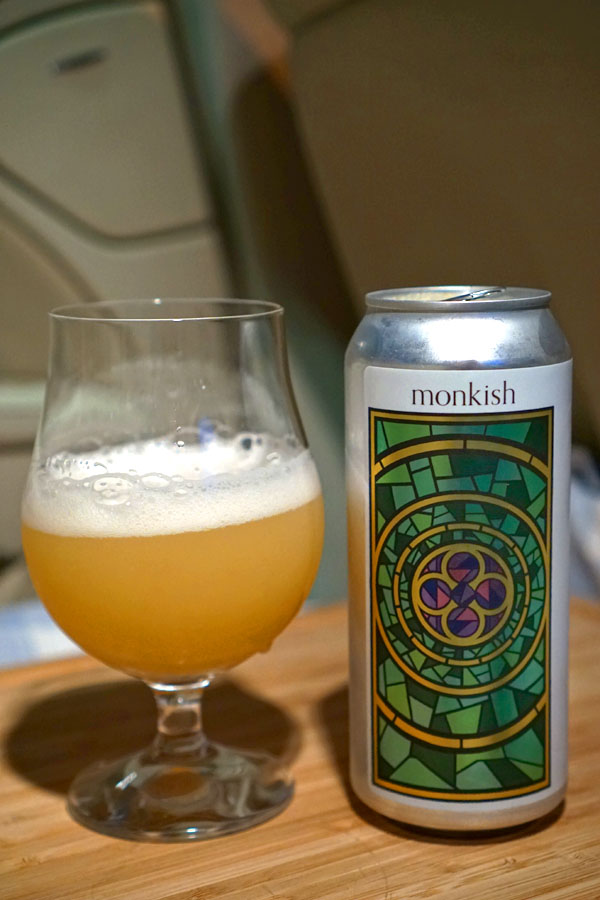 To drink, we had here the
2020 Monkish All Together
, an IPA brewed with 2-row, oats, and Carapils malts, then hopped with Citra, Mosaic, Simcoe, and Cascade. Nose of hop bitterness layered over a base of juicy citrus. The palate was definitely on the softer, sweeter side, with a touch of grassiness, the hops being particularly well-integrated. Easy-drinking and easy-going overall. Note that the beer was brewed as part of a
collaborative effort
to support the large number of hospitality workers who've lost their jobs due to COVID-19.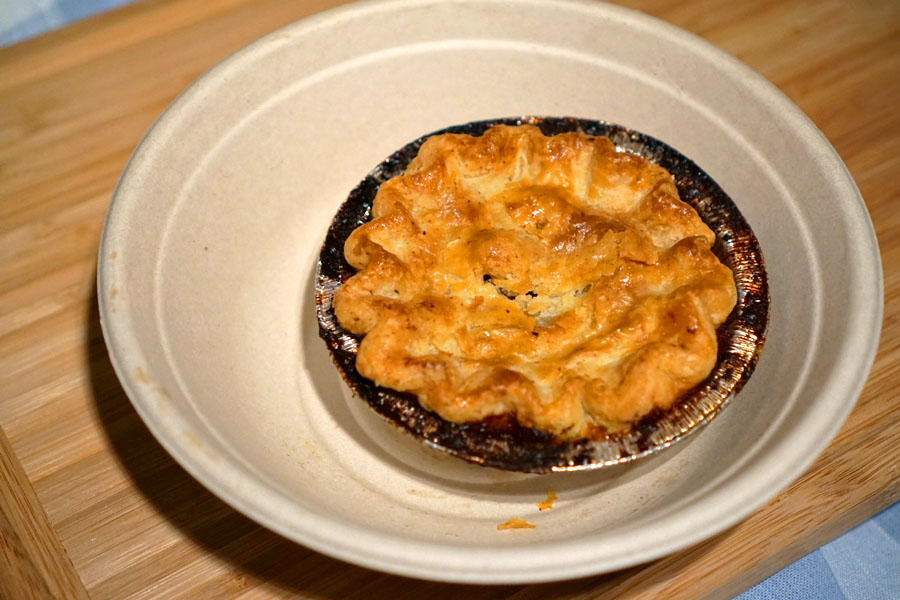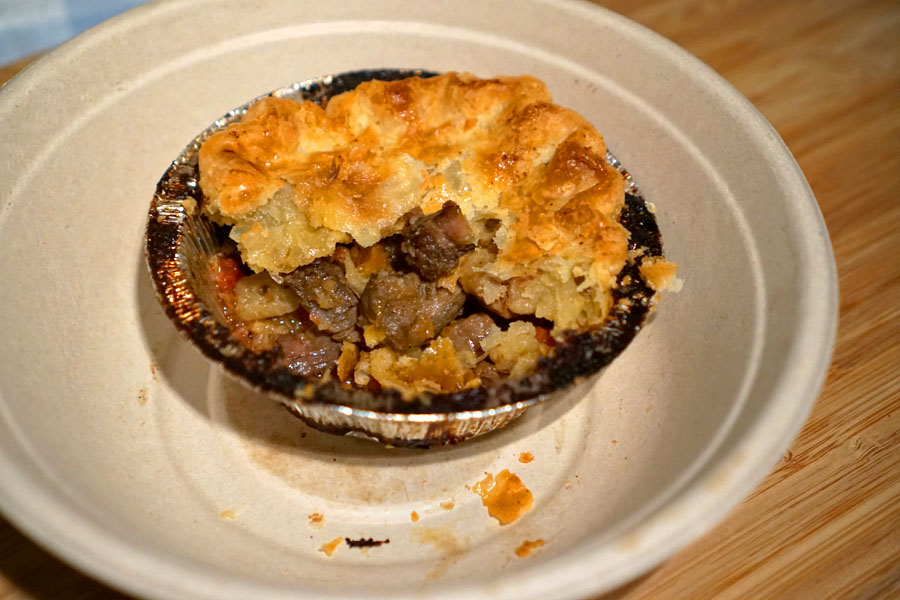 Pot Pie - Machado [$14.00]
| Straus Beef, Potatoes, Bell Peppers, Carrots, Peas, Tomatoes
Here was a take on
mechado
(a sort of braised beef dish), rendered in pot pie form. Digging in, I first enjoyed the crust, which I found flaky and crisp, with a certain butteriness to it. As for the meat, it showed off the savory, dark-toned, long-cooked flavors I was looking for, offset just a tad by the veggies. Super comforting, as expected.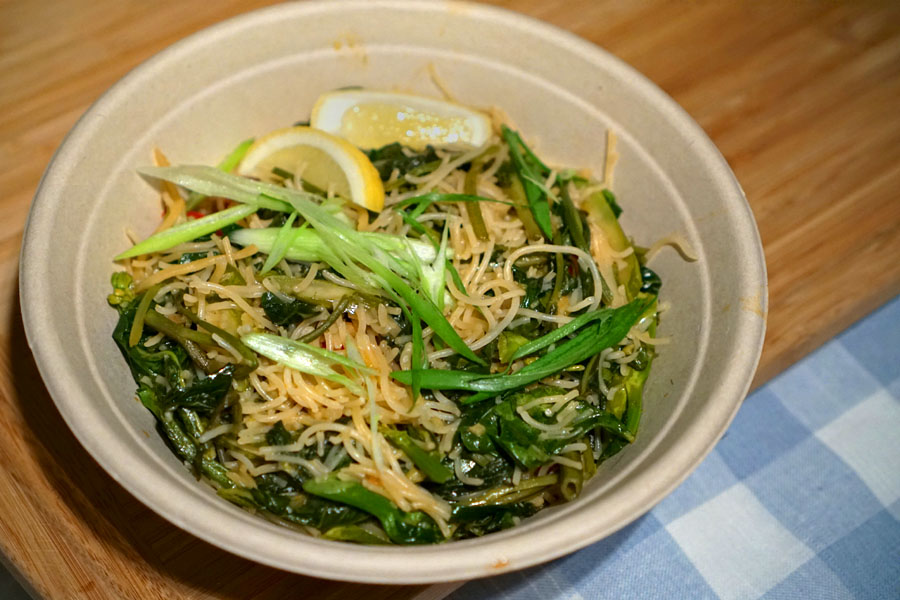 Pancit [$8.00]
| Spring Vegetables
Rice noodles were spot on texturally, working as a counterpoint to the considerable vegetal bitterness here, and I appreciated how the lemon imparted a hit of citric brightness. I would've liked more oomph to the dish though, perhaps by adding a dose of
patis
to the mix.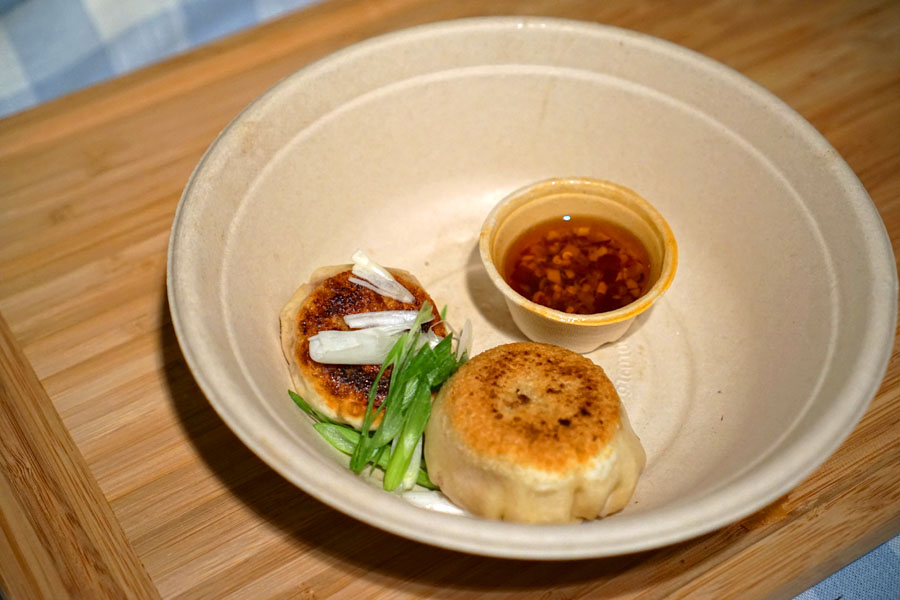 Siopao [$6.00]
| Chicken Sisig
Chicken liver-stuffed buns showed off a wonderfully crisp pan-fried texture that was somewhat reminiscent of
shengjian bao
. Flavors were decidedly heady and earthy, the scallions offering up a zesty accent while the spicy dipping sauce on the side was vital for contrast.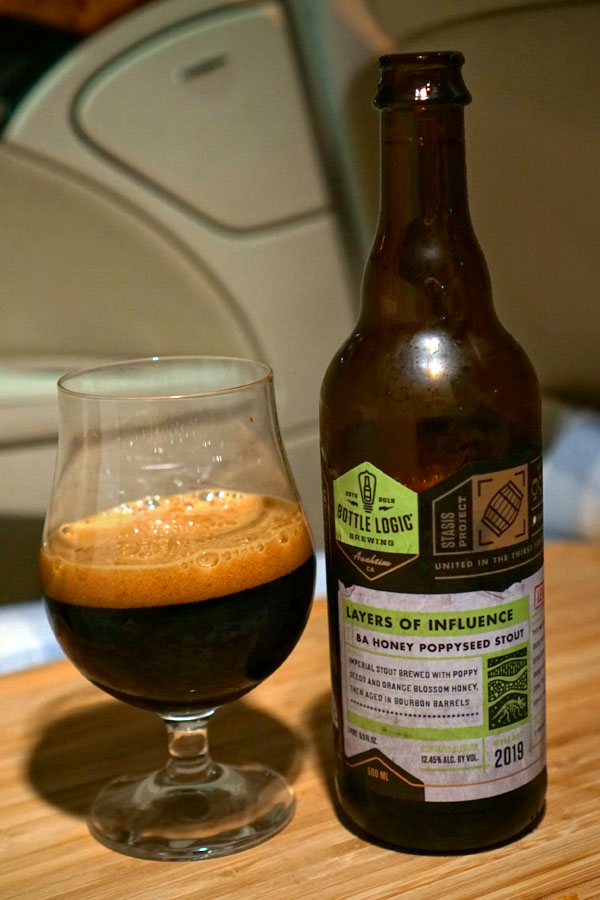 Next to drink was the
2019 Bottle Logic Layers of Influence
. Created in collaboration with Miami's J. Wakefield Brewing, it was a
makowiec
-inspired imperial stout brewed with poppy seeds, poppy butter, and orange blossom honey, then aged in bourbon barrels for a year. The beer smelled of chocolate and bourbon, with a bit of dark fruit mixed it. Tasting it though, things were different; I got boatloads of rich honey that just grew and lingered, giving me a nearly mead-like flavor profile evened out by a touch of roasty malt.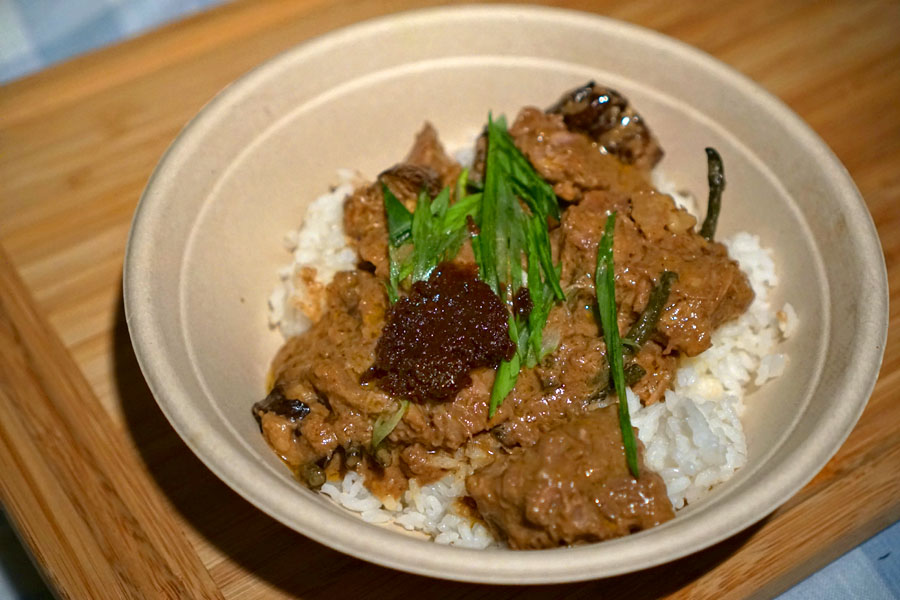 Kare Kare [$15.00]
| Straus Beef, Bok Choy, Long Beans, Eggplant, Peanut Butter, Bagoong
Petite Peso's version of the quintessential Filipino oxtail stew featured tender, mildly-spiced, subtly peanut buttery chunks of beef that meshed like clockwork with the green beans and bok choy. The potency of the shrimp paste was crucial as well, while fluffy white rice just made sense as a foundation for the dish.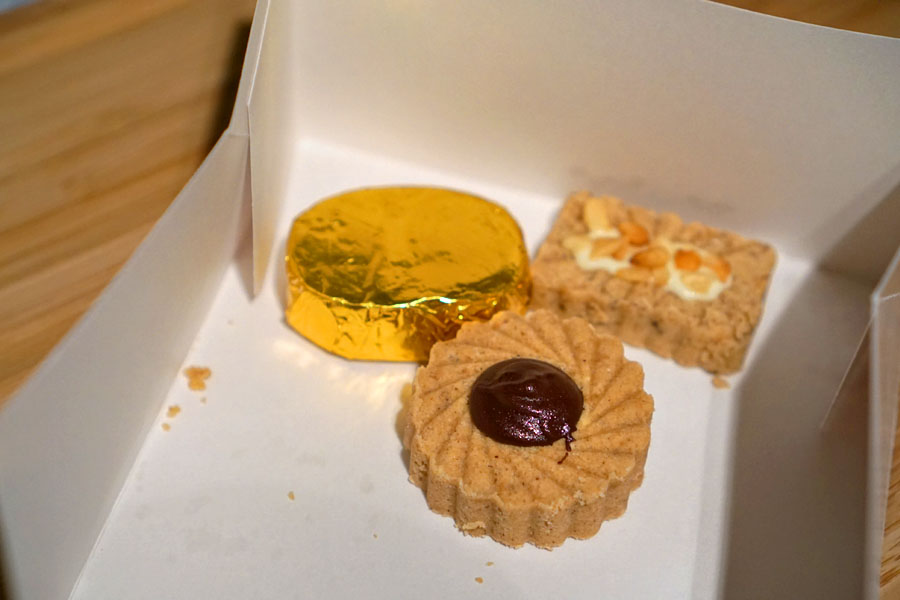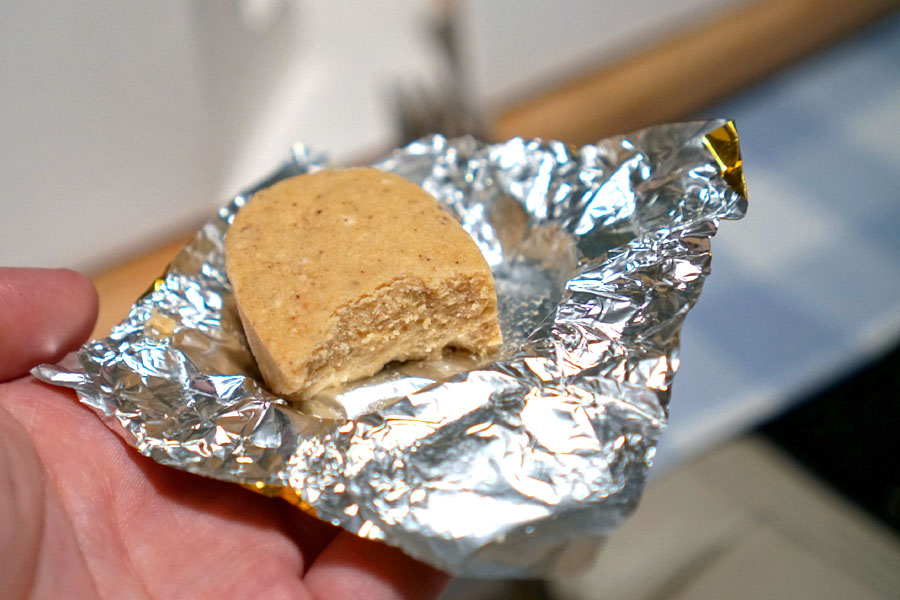 Polvoron Cream Cookies [$3.00/2]
| Cream, White or Milk Chocolate
Polvorones
were easily crumbliest I've ever had, achieving an utterly soft, sandy texture. The white chocolate variant was somewhat more viscous, and reminded me a bit of a white chocolate-macadamia cookie. The milk chocolate version, meanwhile, showed off a distinct peanut butter component.
Strawberry Mamon [$5.00]
The
mamón
displayed a supple, almost creamy consistency that I enjoyed, and flavors were almost strawberry shortcake-esque.
I was bummed when Rice Bar closed, but Petite Peso looks to be a worthy replacement. The way I see it, the cooking combines classic flavor profiles with new-school influences, but manages to be pretty approachable overall. It's sort of a fine balance, so it'll be interesting to see where Barbosa and the team take the menu from here.