Mírame (Beverly Hills, CA)
Mirame Restaurant
419 N Canon Dr, Beverly Hills, CA 90210
310.230.5035
www.mirame.la
Fri 09/11/2020, 08:20p-10:50p

It'd been nearly two years since I last posted about a restaurant in Beverly Hills, so I decided to change that with a visit to the new Mírame ("look at me" in Spanish), which dropped on July 6th. Offering California-inflected contemporary Mexican cuisine, the place is one of the most compelling openings to hit BH in a while, so I was pretty excited to check it out. The partners behind Mírame are cinematographer
Matthew Egan
and Chef Joshua Gil, a name that we haven't been hearing about for some time now.
If you recall, Gil first made a name for himself over at the dearly departed
Joe's
in Venice. He left the restaurant in 2008, and sort of fell off the radar for a bit before reappearing at
Tacos Punta Cabras
in February 2013 with partner Daniel Snukal. TPC was largely well received, but shuttered in early 2017 due to landlord issues. Following, the two were slated to re-open in another spot in Santa Monica, but Gil ended up leaving the partnership (Snukal later teamed up with Mark Mittleman to launch the new Punta Cabras in May 2018). The Chef then spent a couple years consulting, doing pop-ups, and cooking around the world before teaming up with Egan for Mírame.

Mírame resides in a building that was previously home to Gratitude and Coupa Cafe before that. The space was redone by
M. Winter Design
, who also penned the likes of
Jaffa
,
Manuela
, and Gjusta, among other spots. Above we see the restaurant's indoor area, which was of course empty due to coronavirus restrictions. However, there was plenty of patio seating out front, including numerous tables on the street and sidewalk.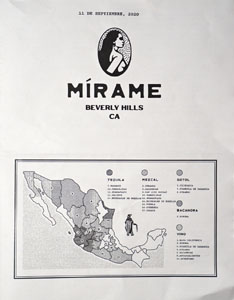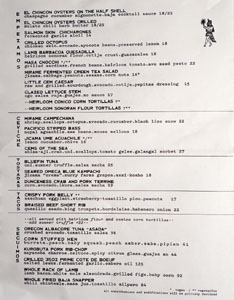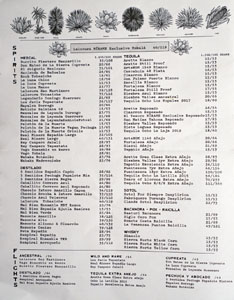 Gil's menu is fairly wide-ranging, and even sports some Asian touches. As for the drinks, you get cocktails from Zachariah James Parks (Pacifique, Punta Cabras, Joe's), a Valle de Guadalupe-focused wine list, as well as a smattering of Mexican beer. The restaurant also features a lengthy selection of agave spirits. Click for larger versions.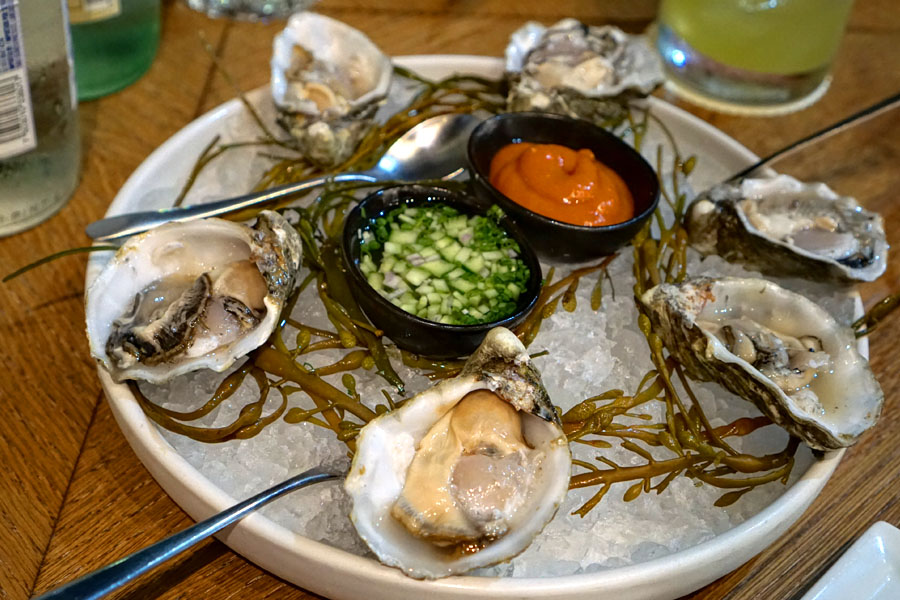 El Chingon Oysters on the Half Shell [$18.00]
| champagne cucumber mignonette.baja cocktail sauce
I don't think I've had El Chingon oysters before, which is a shame, because they were pretty impressive, coming out meaty and dense, but with a distinctly delicate palate. The spicy take on cocktail sauce made sense, but even better was that delightfully piquant, vegetal, herby mignonette.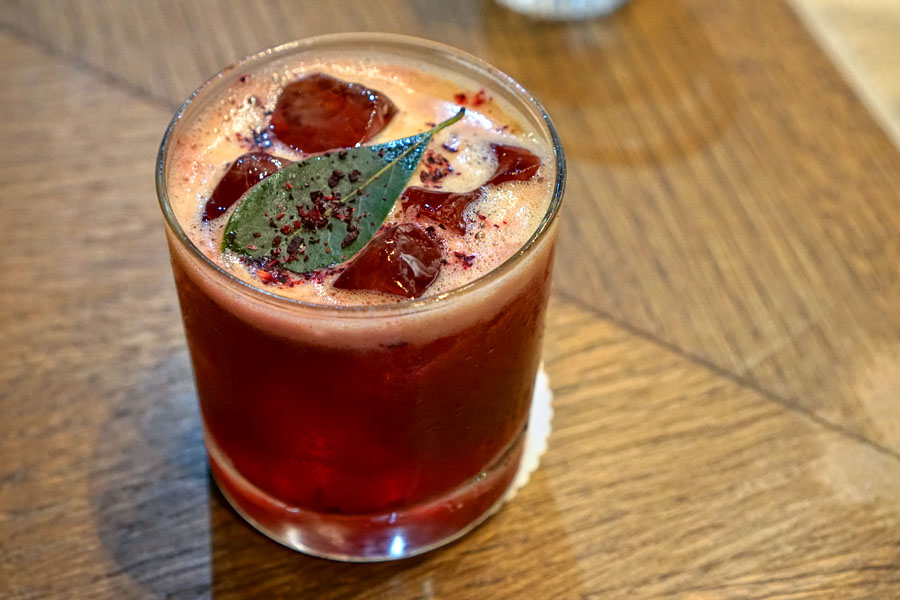 Sex Wax [$17.00]
| chipotle.hibiscus.piloncillo.lime.mezcal.yellow chartreuse.white pepper
I ended up making my way through ten cocktails this evening. The first was a bit lighter than expected, but nonetheless, still did an effective job commingling the smokiness of mezcal with a touch of fruit and a medicinal bent from the Chartreuse. The finish, meanwhile, showed off a marked pepperiness from the advertised chipotles.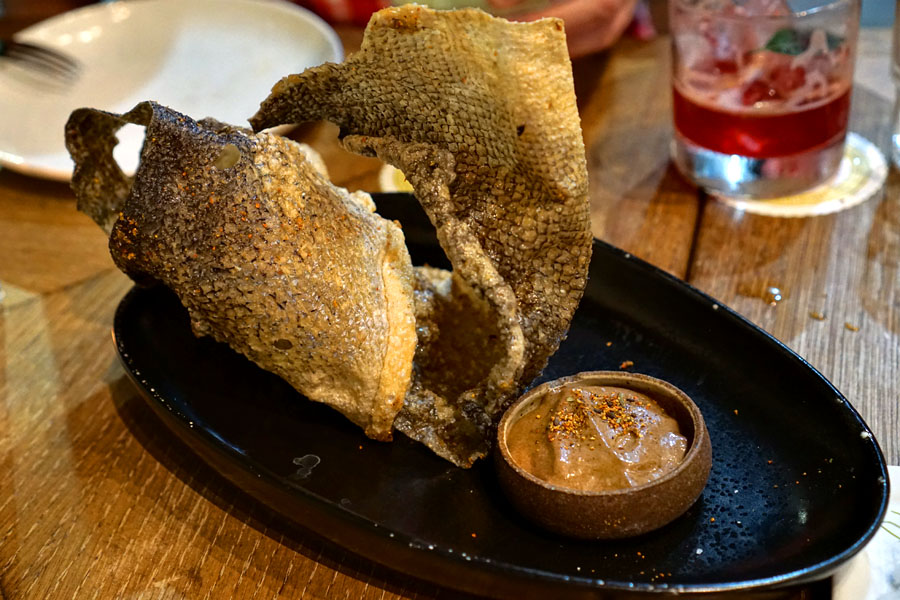 Salmon Skin Chicharones [$14.00]
| fermented garlic aioli
An unexpectedly large piece of salmon skin presented itself in an uncommonly airy manner while showing off a refined, addictive salinity. It was delicious by itself, though I didn't mind that smoky, funky garlic aioli, either.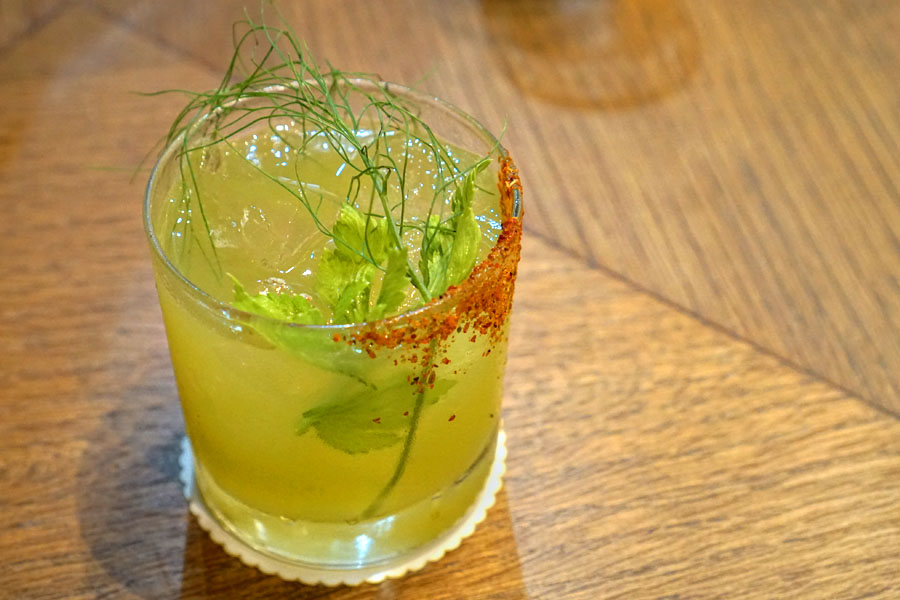 Green Lantern [$17.00]
| cucumber.jalapeño.cilantro.celery.fennel.lime.tequila
Named after an underappreciated superhero, our next cocktail went similarly underappreciated tonight. I got lots of cucumber up front, commingled with the potency of tequila, which then led to a vegetal sort of spiciness tinged with anise-y notes on the back end.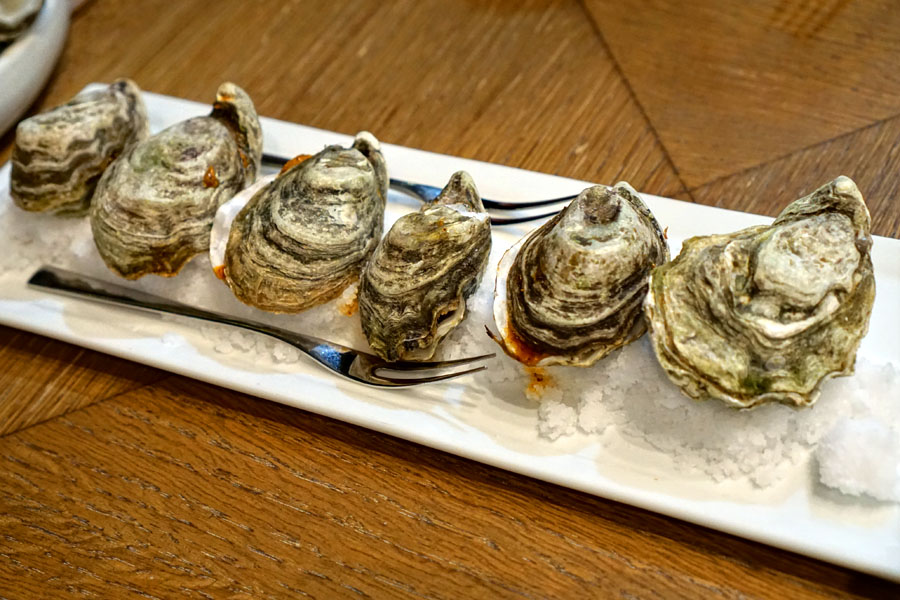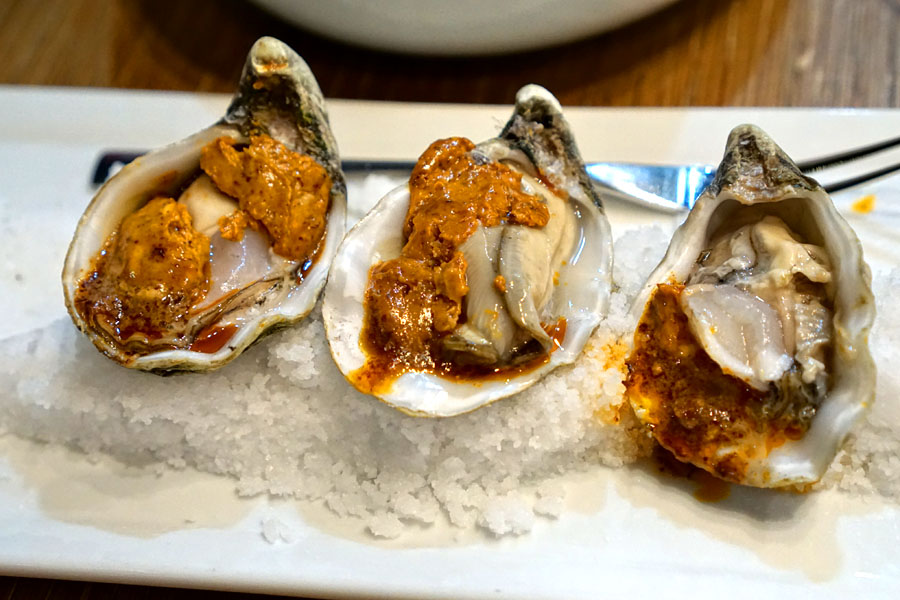 El Chingon Oysters Grilled [$18.00]
| mulato chili herb butter
The same oysters from above were also served grilled, and stood up well to the cooking as well as the depth, funk, and heat-n-herb of the butter.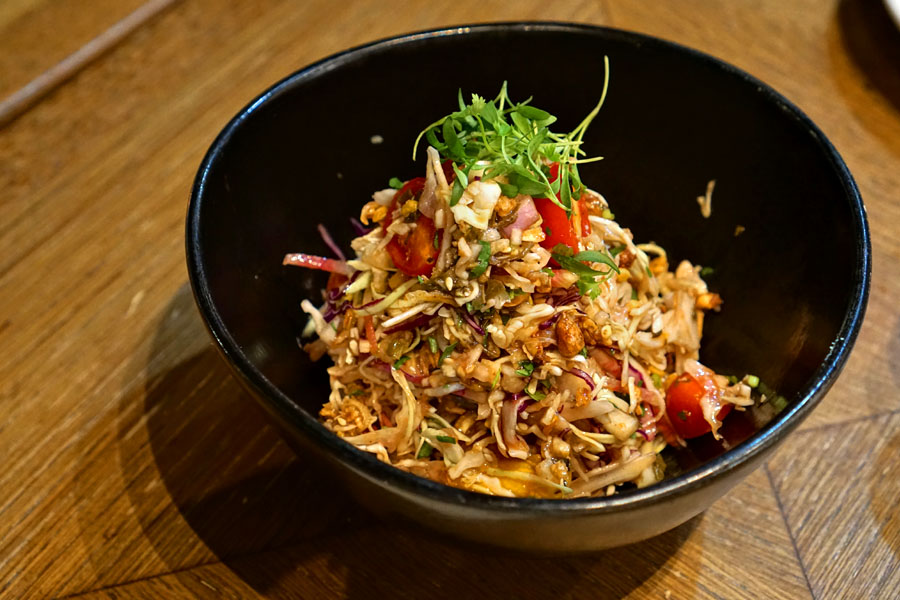 Mirame Fermented Green Tea Salad [$16.00]
| jicama.cabbage.peanuts.sesame.corn nuts
I'm generally not a salad person, but this was definitely a surprise standout. I loved the pervasive tartness here, and how that worked with both the crisp veggies and salty, nutty, crunchy elements present. Super well put together.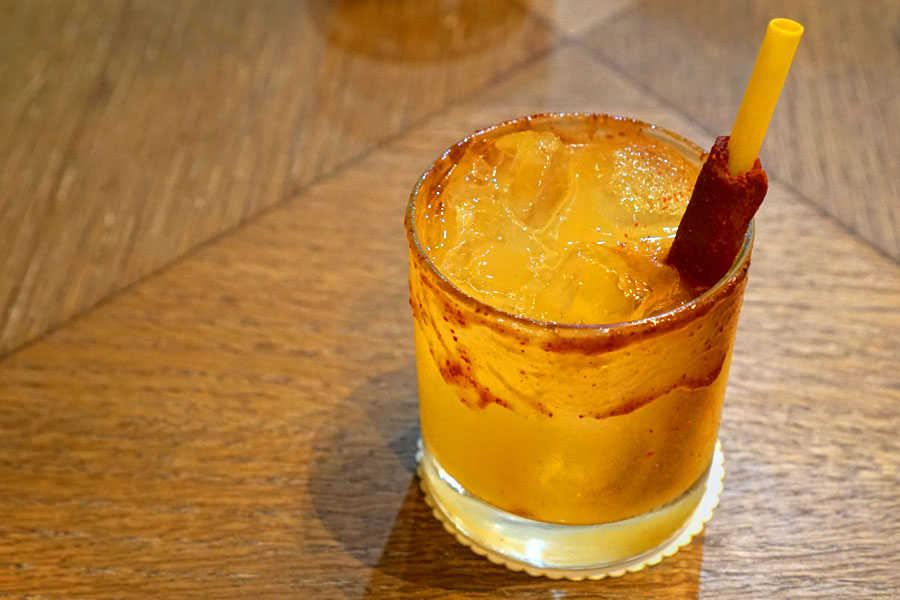 #IYIELDMYTIME [$17.00]
| mango.mezcal.blanc vermouth.green apple.chamoy
This next cocktail had a rather timely name, and was my favorite of the margarita-inspired drinks. I was a big fan of its soft, smooth, satisfyingly sweet mango flavors, tarted up by a deft backing of green apple.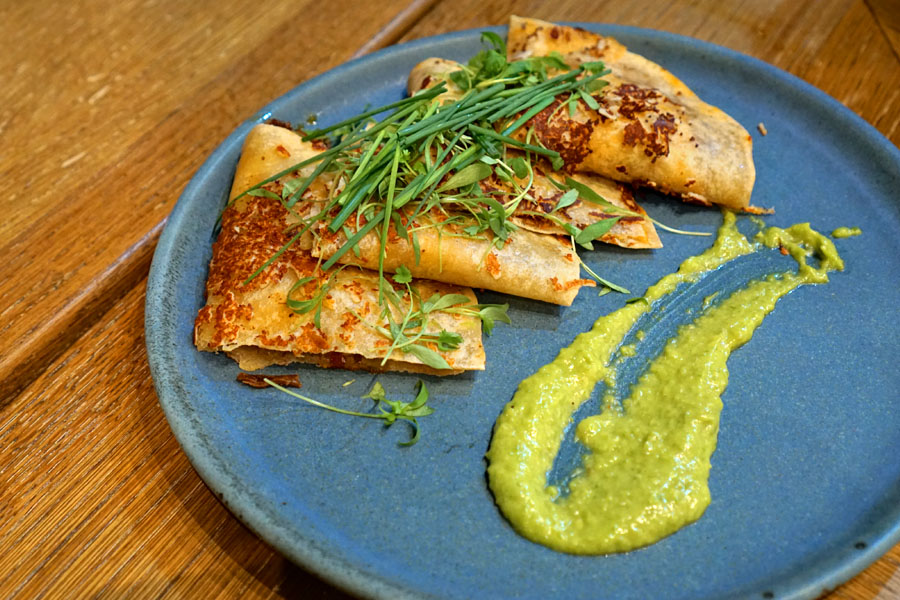 Lamb Barbacoa Quesadilla [$18.00]
| heirloom sonoran flour.cotija crust.guacasalsa
The quesadilla was a definite crowd pleaser, mostly thanks to how effectively that deep, beautifully spiced lamb meshed with the cotija. The herbs and prickly salsa were key too, and we can't forget about that perfectly textured tortilla, either. Possibly the best quesadilla I've ever had.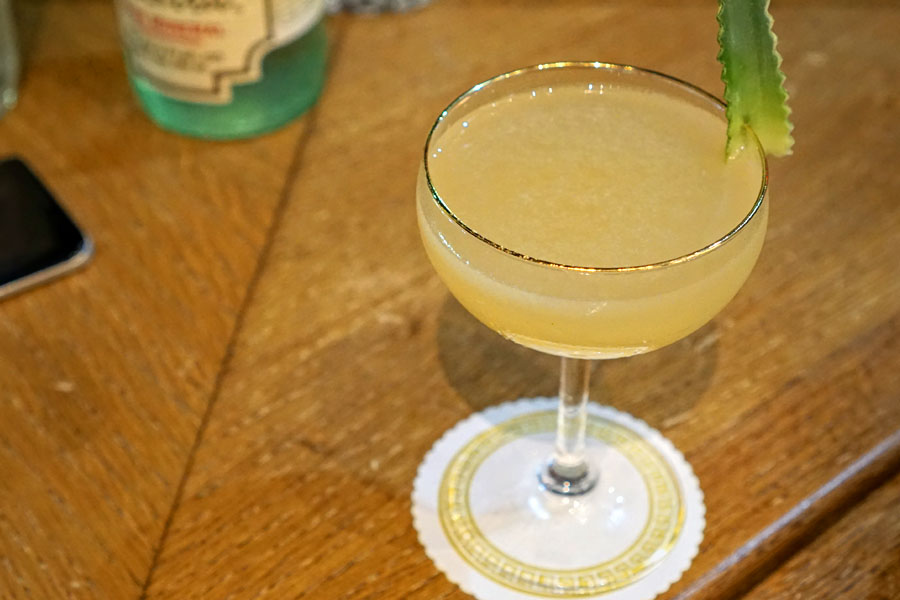 Safeword: Pineapple [$17.00]
| Pineapple.green chartreuse.lime.90210 rhum blend
Tonight's second round of cocktails consisted of all shaken selections. This first drink was rather lovely, blending a bevy of sweet, vegetal flavors with an astringent, drying character that really worked for me.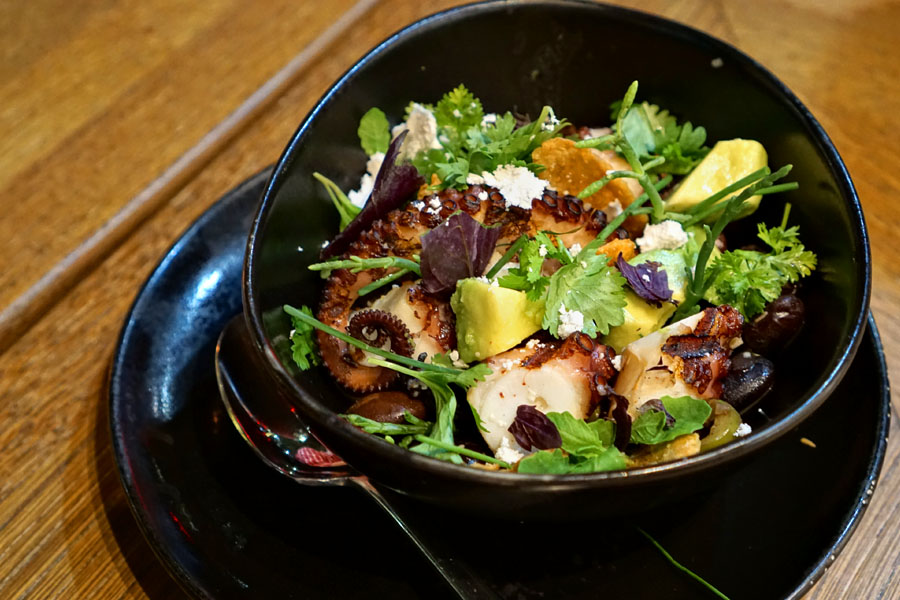 Grilled Octopus [$18.00]
| chicken skin.avocado.ayocote beans.preserved lemon
Given my love of octo, this was a must-try, and didn't let me down. The octopus itself was tender and delicious, but even more notable was the counterpoint provided by the runner beans. Avocado and herbs bestowed a crucial brightness, and overall the dish represented a balance of refinement and coziness.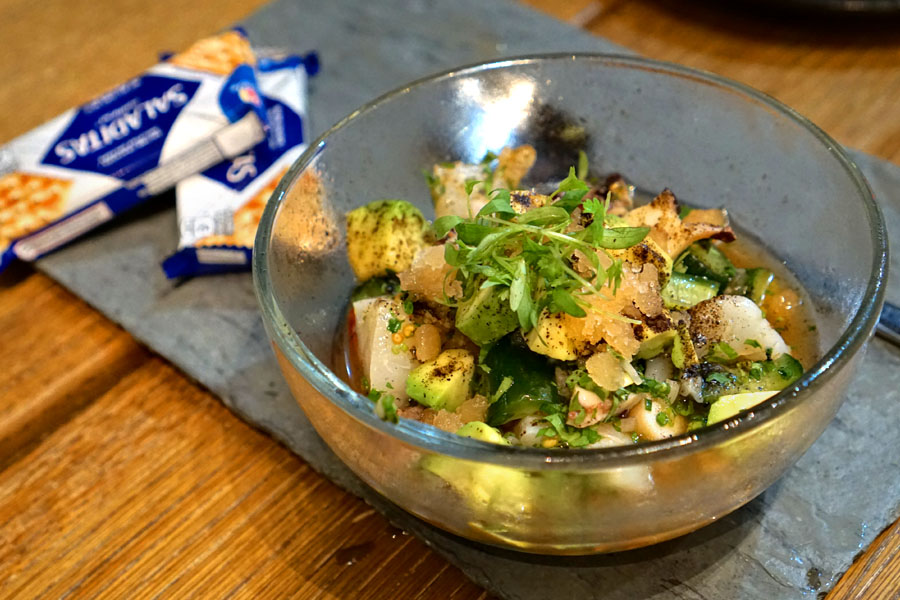 Mirame Campechana [$22.00]
| shrimp.scallops.octopus.avocado.cucumber.black lime snow
Mírame's take on a seafood cocktail forcefully conveyed the brine of the various mariscos, tempered by a perceptible sweetness. The herbs were important for contrast, as was the dried lime.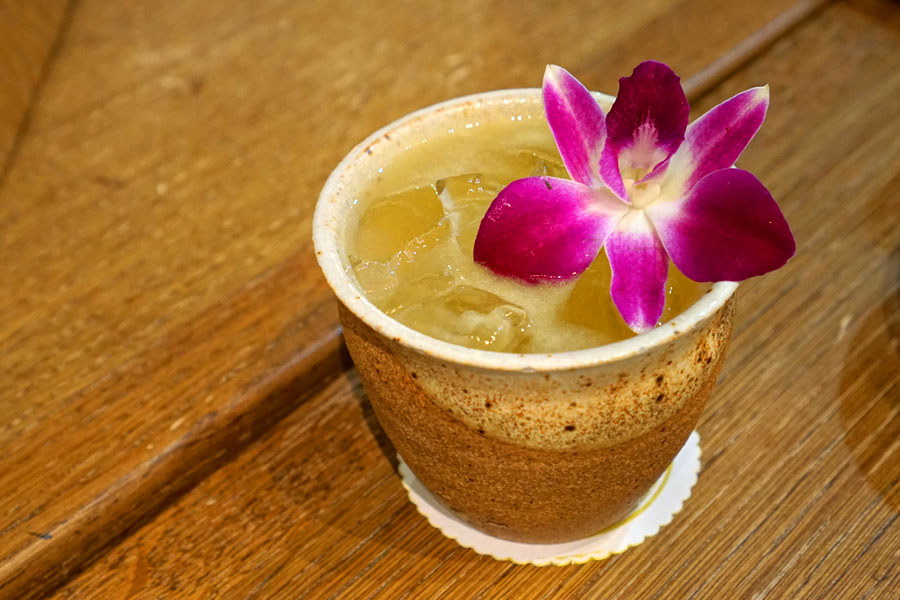 Cantarito [$17.00]
| MX squirt.all the citrus.mezcal.nixta
The restaurant's version of the classic cantarito cocktail presented multifaceted citrus commingled with just enough mezcal smoke. Light and easy drinking.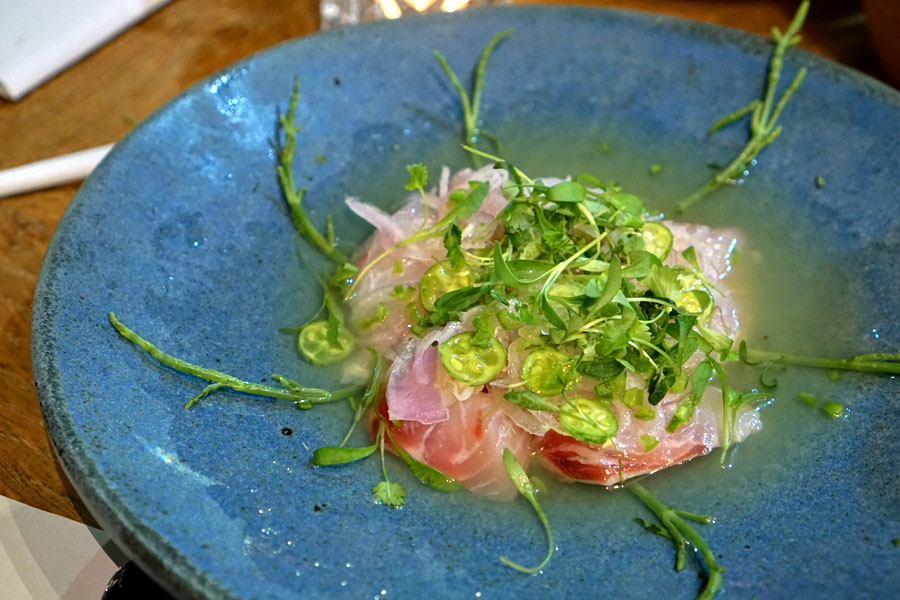 Pacifico Striped Bass [$18.00]
| nopal aguachile.sea beans.mouse mellons
This aguachile-inspired preparation was another favorite of mine. The sea bass ate dense and meaty and was thoroughly enjoyable just by itself, but the crux here was the conflux of heat and herb, combined with the prickly salinity of the sea beans.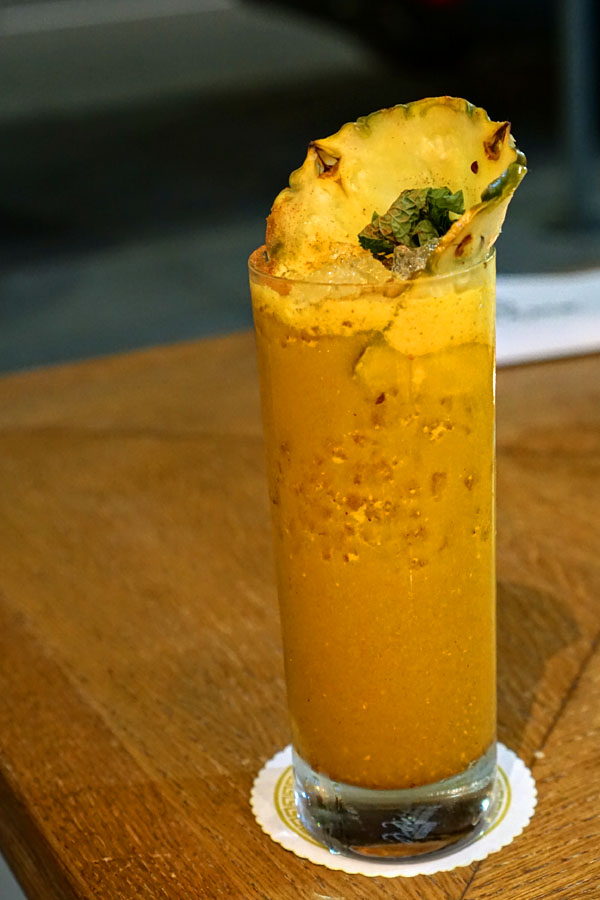 Wild Style [$17.00]
| peppered turmeric coconut cream.tepache.mexican rum.pineapple
Here we have the most concentrated, viscous cocktail of the night. Think super fruity and tropical pineapple flavors, married with plenty of sweet, earthy spice and a finish redolent of coconut.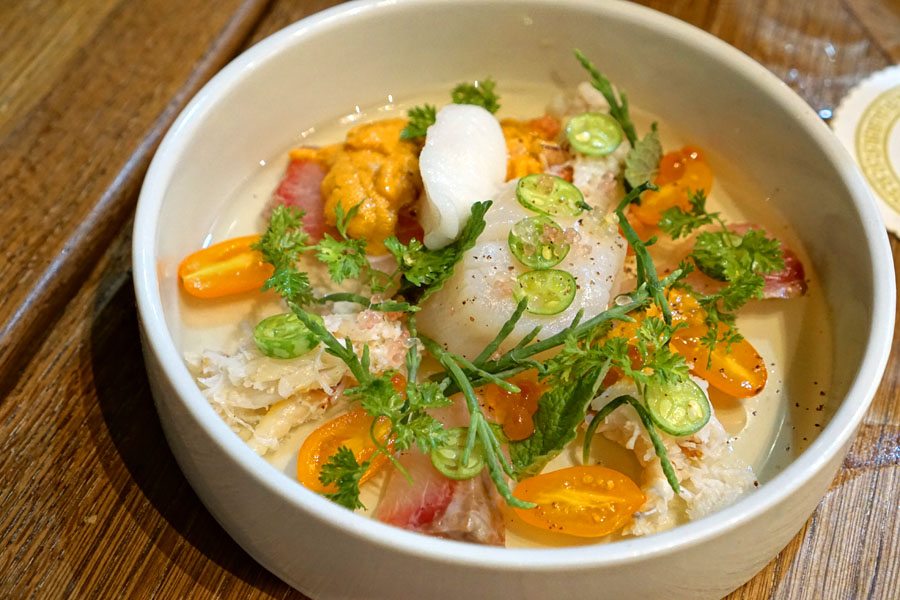 Gems of the Sea [$27.00]
| shima-aji.crab.uni.scallops.tomato gelee.galangal sorbet
Each item of seafood here was distinct and well presented, their brininess seemingly amplified by that sweet-salty tomato jelly. A spicy galangal-infused sorbet offered up a crucial contrast, though I think I would've liked some more acidity in the dish to help bring everything together.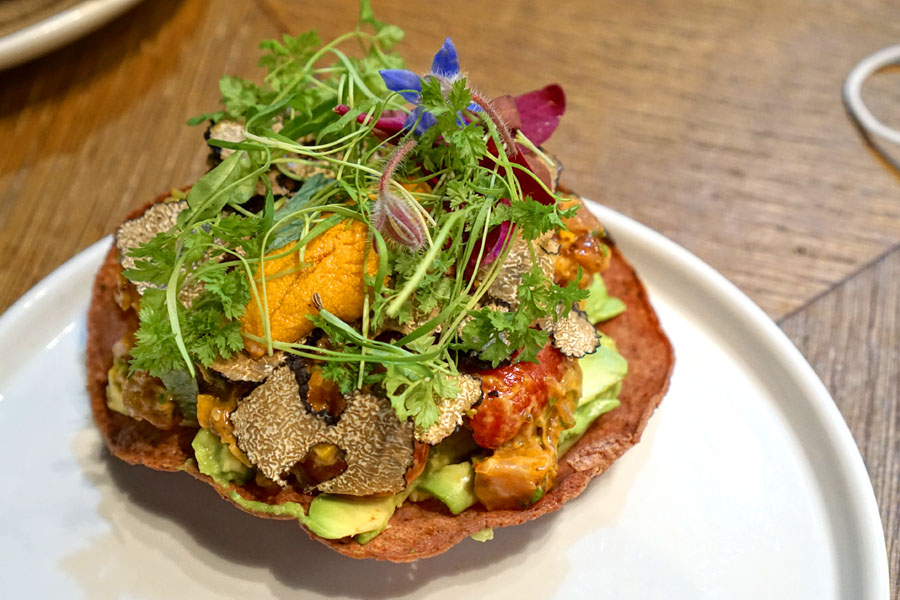 Bluefin Tuna [$26.00]
| uni.summer truffle.salsa macha
I was able to try all three tostadas on offer, and this first one just might've been my favorite. The interplay between the musk of the truffle and richness of the tuna just clicked with me, and I was certainly into the lightness provided by the herbs and avocado. Great texture on the actual tortilla, too.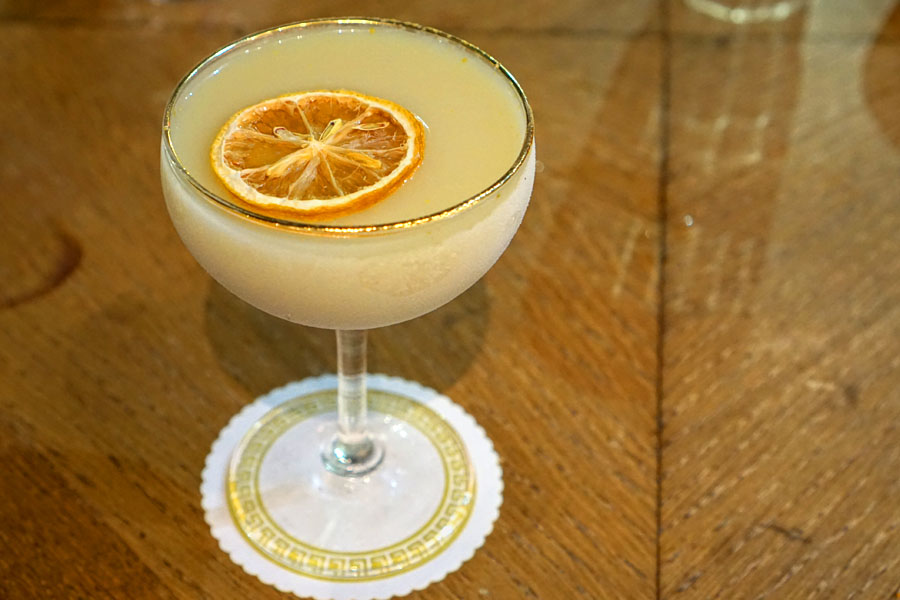 Indirah [$17.00]
| passionfruit.pepita orgeat.house falernum.citricos y agave mezcal.mx gin.lemon
Our first of two frozen cocktails showed off boatloads of tropical fruit flavors moderated by a palpably vegetal, citric punch.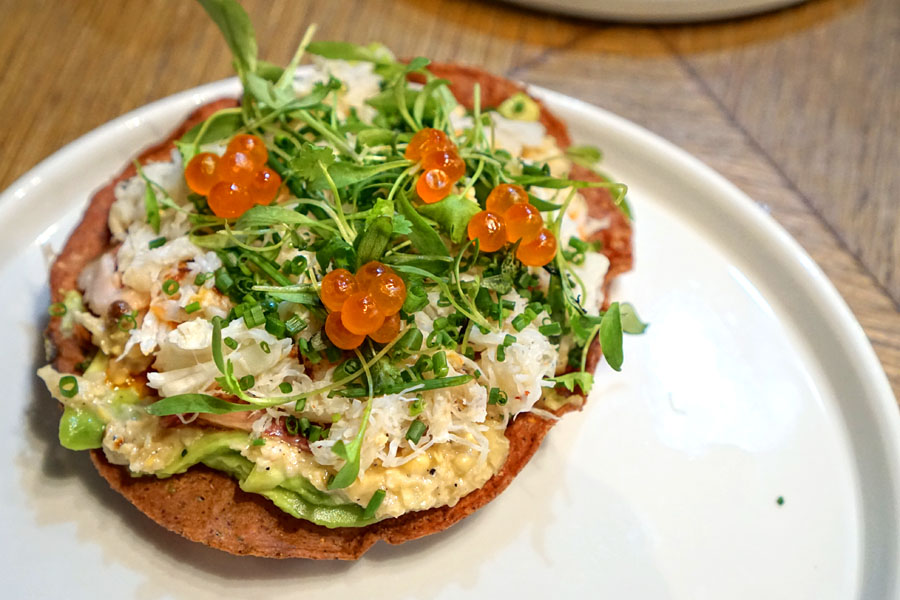 Dungeness Crab and Pork Terrine [$19.00]
| corn.avocado.ikura.salsa macha
A combo of crab and pork is something that I don't see all that often, but it worked itself out in this case. The back-and-forth between the unmistakable sweetness of the Dungeness and the almost funky character of the terrine was smart, and I really appreciated the levity imparted by all that greenery.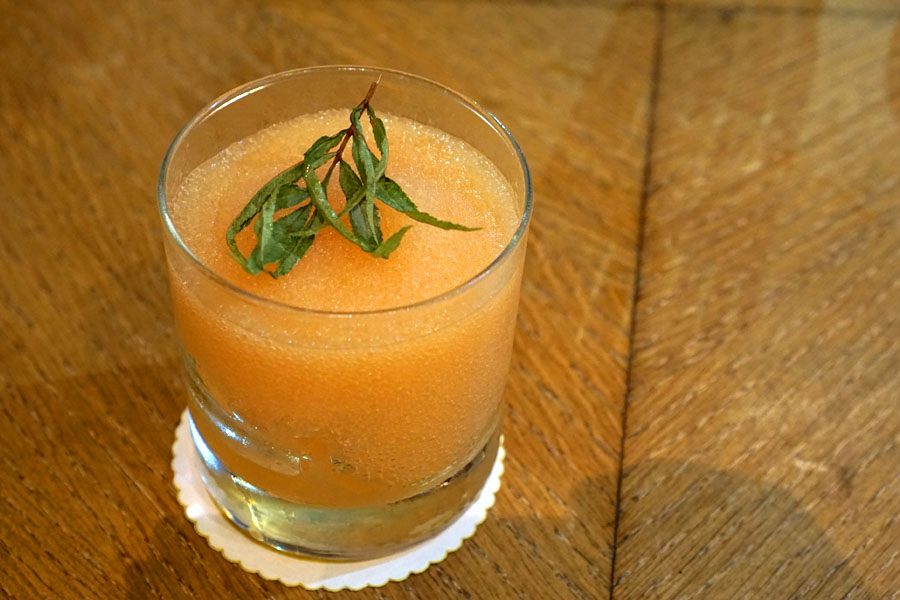 Huacatay This Way [$17.00]
| frozé.plum.peach.MIRAME El Tesoro Reposado.grapefruit.lemon.huacatay.lemon verbena
The second of our frozen cocktails was even more of a summer quaffer thanks to its plethora of fruit flavors, cut by just a smidge of tequila potency and the tang of the advertised black mint.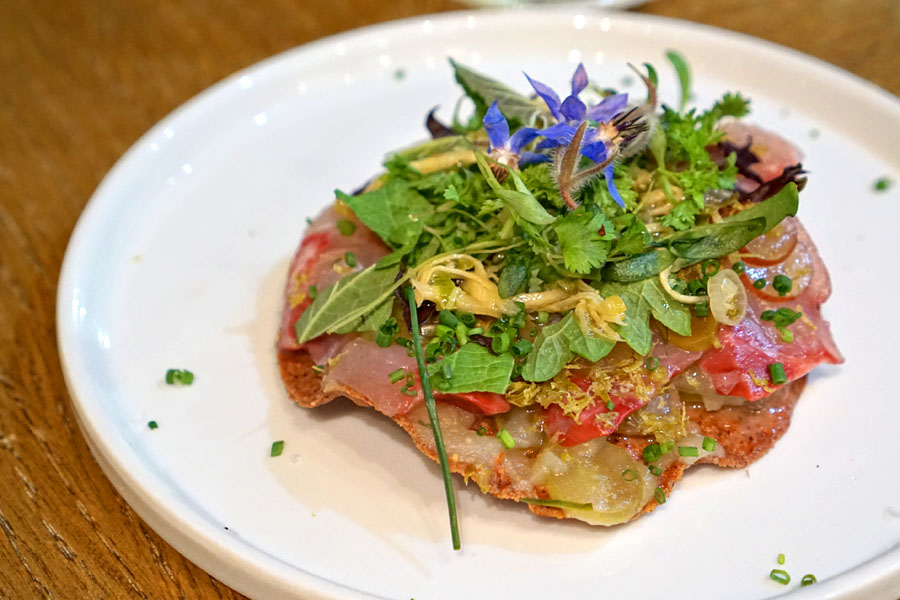 Seared Omega Blue Kampachi [$18.00]
| jicama "crema".murray farms grapes.mexi-kosho
The evening's third and final tostada also delivered. The amberjack ate meaty and gratifying, with an almost soy-like umami note that was offset by the juiciness of the grapes. There was also this ginger-y element that I rather enjoyed.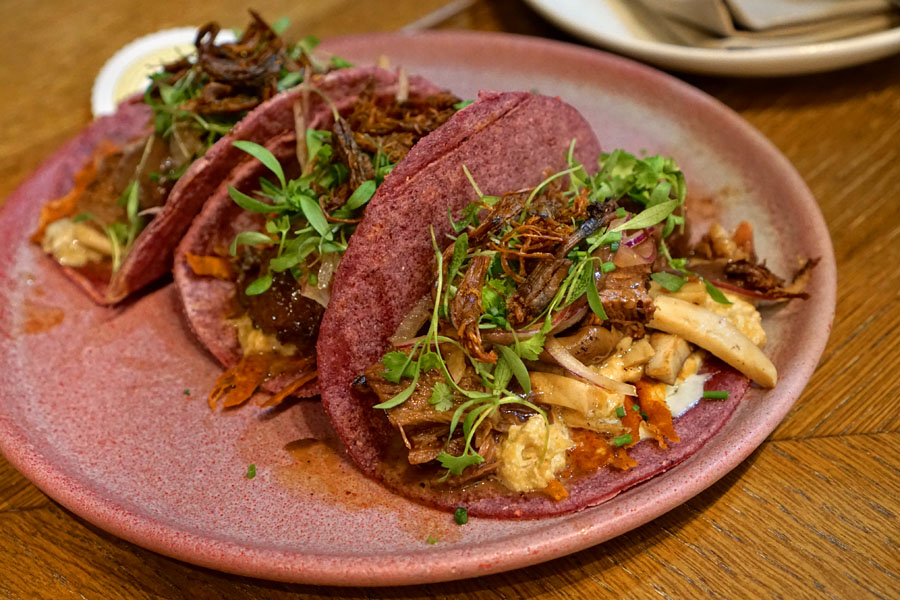 Braised Beef Short Rib [$33.00]
| quesillo asado.king trumpets.bordelaise.habanero onion
Tacos were excellent, and some of the tastiest I've had in a while in fact. I was pretty smitten with the sheer depth and richness of the short rib, and was enamored with how perfectly the meat meshed with the crispy grilled cheese. At the same time, the mushrooms boosted the umami factor even more, while the greens were necessary as a counterbalance.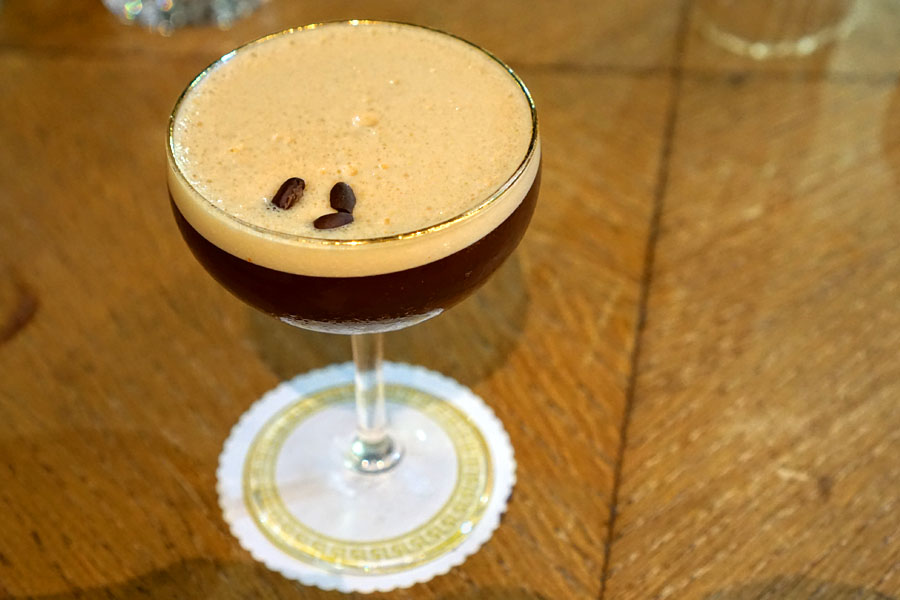 Espresso Martini [$17.00]
| espresso washed tequila.piloncillo
This coffee-based cocktail met the mark with its fruity, roasty qualities that really captured the essence of espresso. This would be great as a digestif.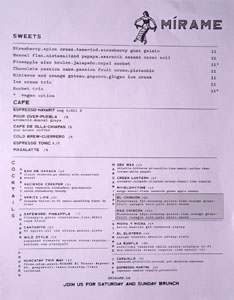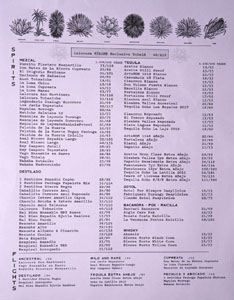 Above we see the dessert menu, which is certainly theme-appropriate. Click for larger versions.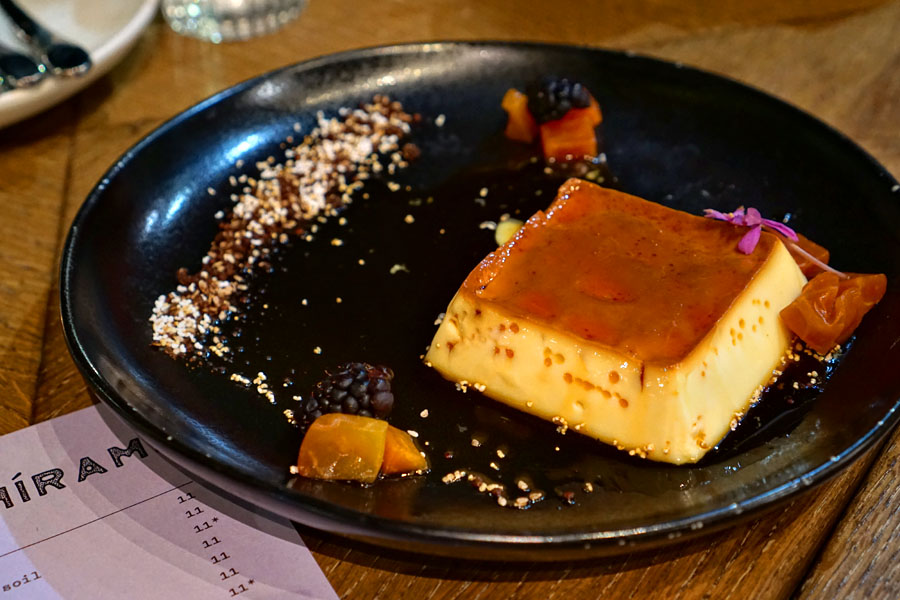 Mezcal flan [$11.00]
| nixtamalized papaya.amaranth sesame cacao soil
We were rather full by this point, and thus only opted for two desserts. The first was this crème caramel, which I found uncommonly dense and eggy, though not in a bad way. In fact, it was pretty damn tasty, and married well with the nuttiness of the included "soil."
Eau de Oaxaca [$14.00]
| bianco vermouth.px sherry.soda.aromatized mezcal
The evening's final cocktail was on the lighter side, though it still packed plenty of punch. I got this sharp, biting quality at first, which quickly transitioned to herbal, aromatic nuances and notes of sweet spice.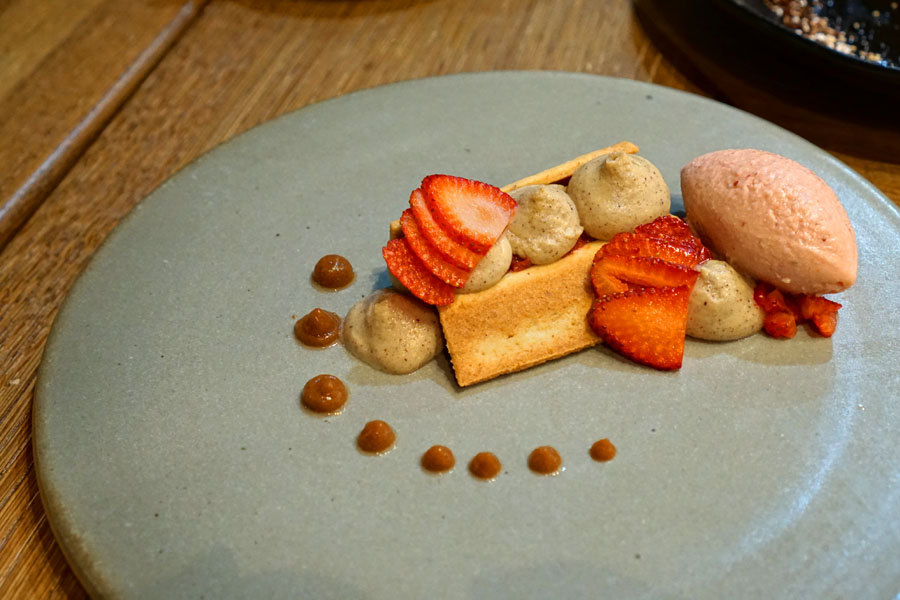 Strawberry [$11.00]
| spice cream.tamarind.strawberry goat gelato
Last up was this multifaceted presentation of strawberry. The unmistakable sweetness of the fruit was well conveyed, and harmonized easily with the spice and tamarind flavors present, while I also enjoyed the cake element here.
Going in, I had my doubts about Mírame given the restaurant's less-than-encouraging location, but left suitably impressed. Gil does a noteworthy job capturing a lot of what we love about Mexican cooking, while also infusing his fare with flashes of Cal cuisine and even visions of Japan. It all comes together rather nicely, and deliciously for the most part. Mírame is probably the most ambitious Los Angeles-area Mexican opening of recent times, so I certainly hope that it sticks around.