Kato (Los Angeles, CA) [3]
Kato Restaurant
777 S Alameda St, Los Angeles, CA 90021
213.797.5770
www.katorestaurant.com
Tue 03/15/2022, 08:15p-11:15p

If we're talking about homegrown kitchen talent of recent years, Jonathan Yao has to stand near the top of the heap. The Chef opened
Kato
in the corner of a West LA strip mall back in 2016, and since then, he and his team have engendered their own brand of cooking by melding Taiwanese-American traditions with modern Angeleno cuisine. In the process, they've earned local praise, national fame, and international acclaim for their unassuming spot, perhaps culminating in the award of a Michelin star.
I enjoyed a pretty great
takeout meal
at Kato during the depths of the pandemic, but knew that I had to come back for a proper dinner. On-site dining resumed in September 2020, though it disappeared not long after due to a surge in virus cases. It returned once again in February last year, but in November, it was announced that the restaurant would be closing and moving east to the Arts District, taking over the former home of Melissa Perello's short-lived M. Georgina at ROW DTLA. Kato 2.0 thus grand-re-opened in its new digs on February 8th, following a series of collaborative dinners with
Meadowood
's Christopher Kostow.
As for the team, General Manager Nikki Reginaldo is still helping to steer the ship, but we now also have Ryan Bailey on board as a third partner. He joined Yao and Reginaldo back in late 2018 (the trio formed a company called Like Water Hospitality), and boasts significant experience in both operations and beverages. He was previously Wine Director at
The NoMad
here in Downtown, and before that, worked at The NoMad in New York as well as The Kitchen in Sacramento.

Inside, things actually haven't changed too much since the M. Georgina days, though the L-shaped space does boast new chairs, tables, and artwork, along with a different lighting setup. Capacity is a reported 48 diners, with eight at the bar.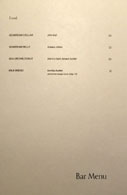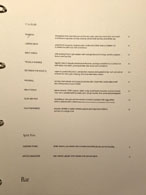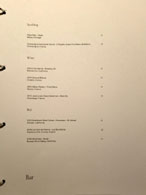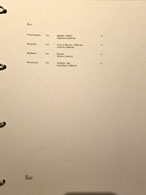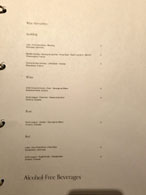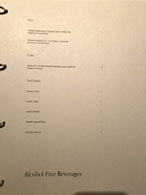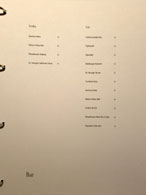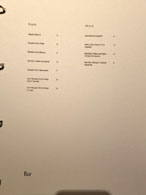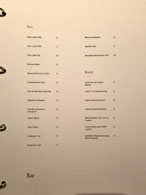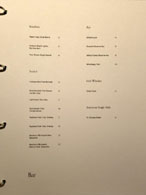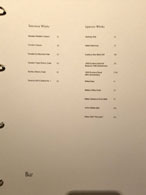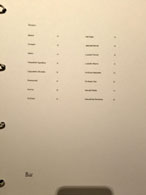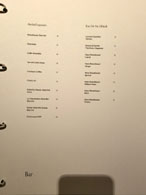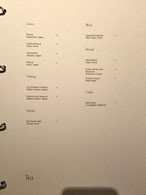 We arrived a bit early for our reservation, and thus took a seat at the aforementioned bar as our table was being prepared. Of course, I made sure to peruse Kato's bar menu, which lists a few bites as well as spirits, beers, wines by the glass, and cocktails by Austin Hennelly (
Majordomo
, Amor y Amargo, Maison Premiere, Mother of Pearl, Booker and Dax). And speaking of those cocktails, we ordered a couple to start, but our table ended up being ready before they were done. Click for larger versions.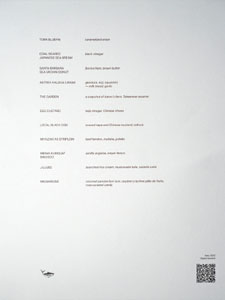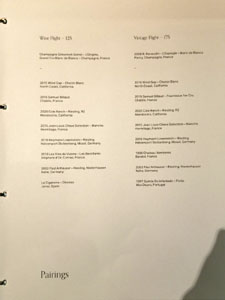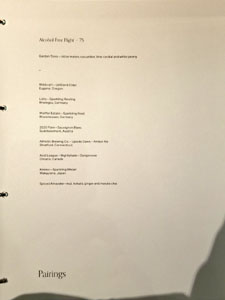 Upon being seated, we were quickly presented a hefty binder containing the evening's menu (11 courses at $195 a head), wine pairings, all the beverages above in the bar menu, and a surprisingly deep wine list compiled by Bailey, which I found especially impressive given that Kato didn't even serve alcohol previously (of particular note is the Riesling selection). Click for larger versions.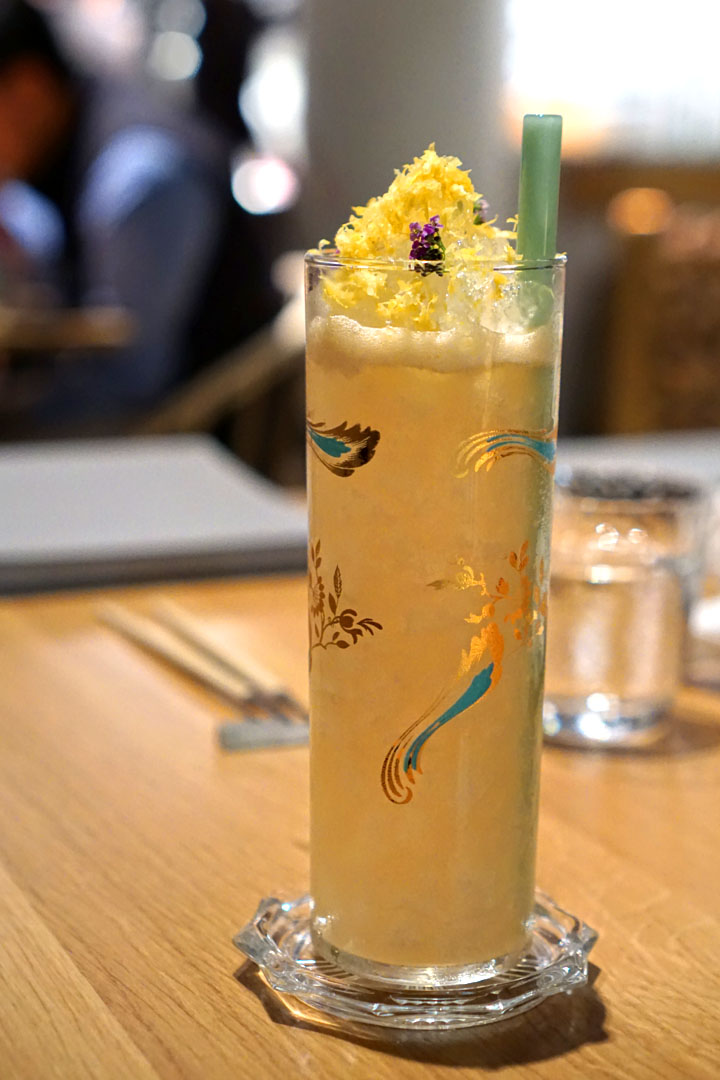 LEMON DROP [$18.00]
| yoigokochi yuzushu, suntory haku vodka and bitter bianco shaken on crushed ice with rice milk and lemon
Not long after being seated, our first cocktail arrived. The lemon drop is a drink that I'd typically avoid, but I do have to say that Kato's version was clearly the best I've ever had. This was due to how vibrantly its yuzu notes were displayed, as well as how they so perfectly played with the bittersweetness of the Bitter Bianco liqueur.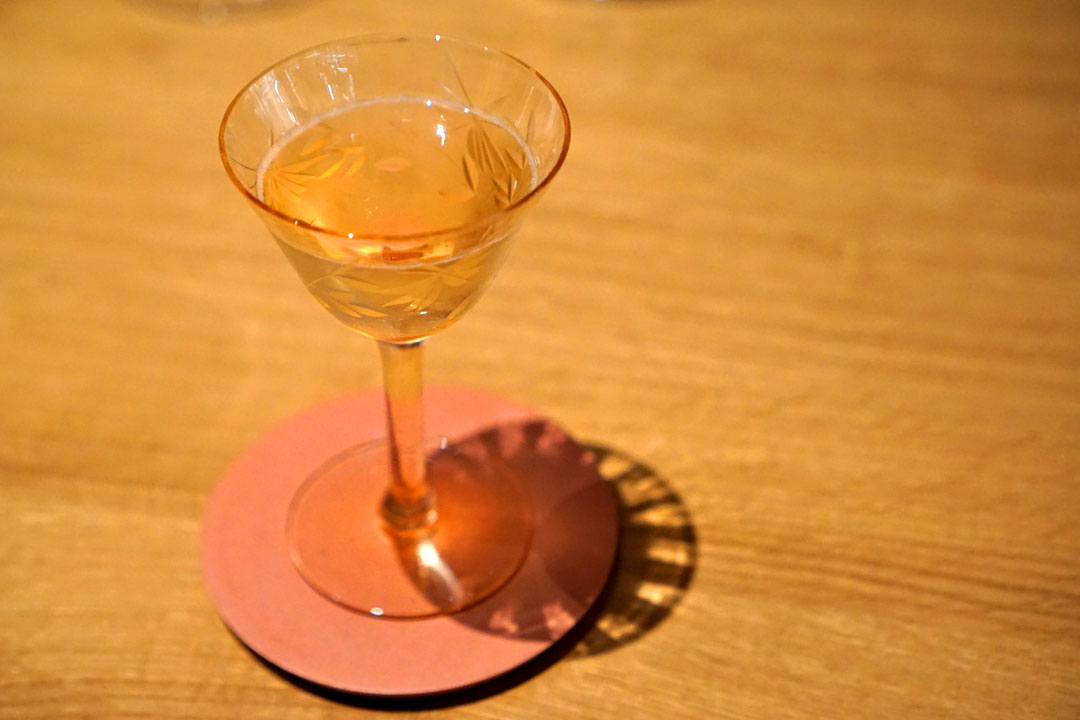 I ended up ordering a gin fizz at the bar, but given that the drink is rather laborious to make, it wasn't ready at the same time as the lemon drop, so I was provided a complimentary serving of
Kimino Ume
to tide me over--a very thoughtful touch that speaks to the level of service that the team is aiming for. The soda did a great job conveying the tart-salty bite of umeboshi in a refreshing manner, and functioned well as an apéritif.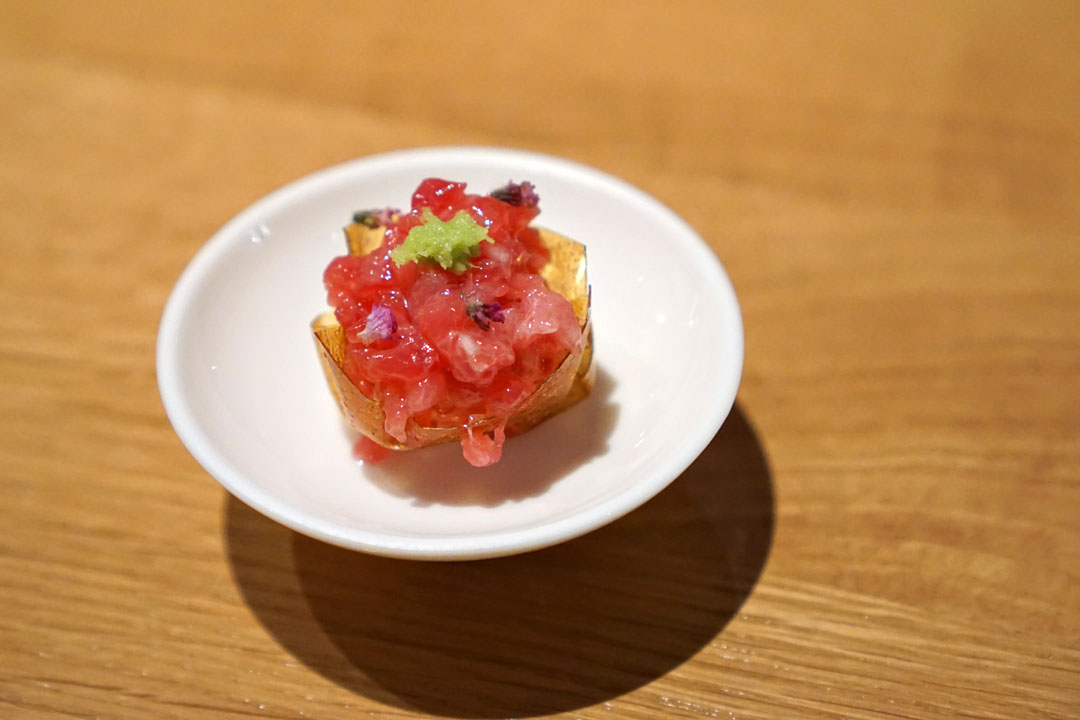 1: TORN BLUEFIN
| caramelized onion
As soon as this hit the table, the translucent shell immediately reminded me of
Benu
's "oyster, pork belly, kimchi" dish, though its taste was altogether different. What I detected first was the unmistakable smack of onion rendered in a shattery texture, which then led to loads of fat/brine/umami from the tuna, offset by the zing of wasabi and shiso flowers, while the bite finished with more caramelized onion savor. A very promising start, and one that effectively set the tone for the rest of the meal.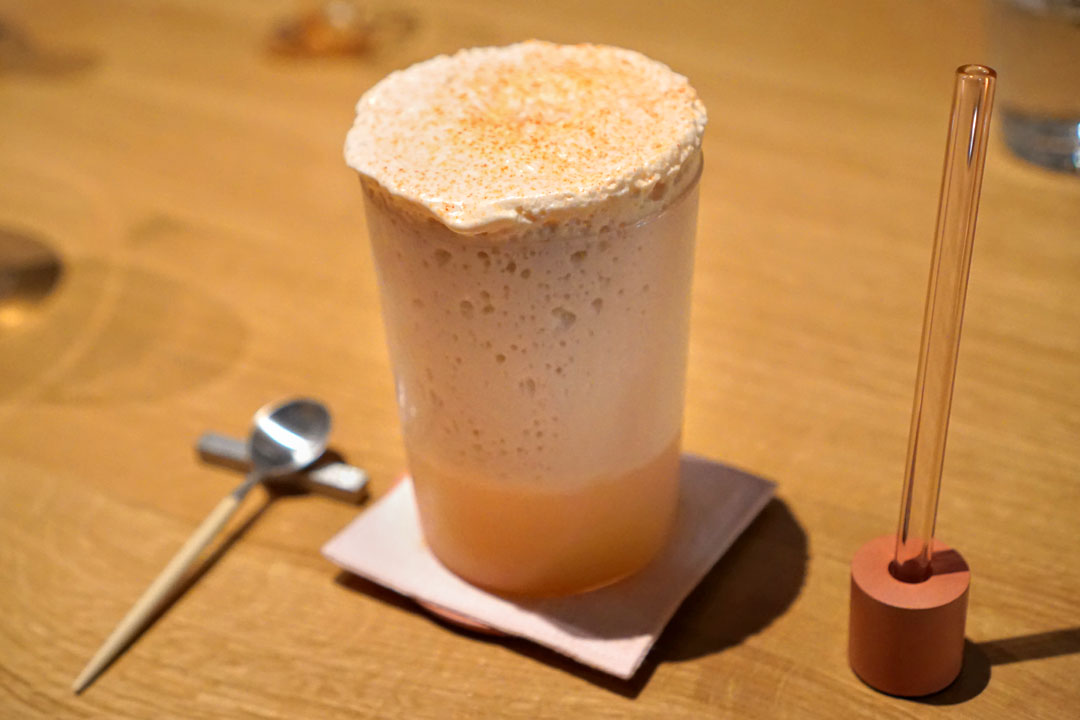 SLOE GIN FIZZ [$23.00]
| reisetbauer sloe gin and kamoizumi umeshu aerated with egg white, lemon, allspice and cream
I have a hard time resisting a good fizz, so this was an absolute must-order for me. The crux of the cocktail was how the characteristics of the sloe gin and plum wine married, and how this combination interacted with the citrusy, spicy, and astringent flavors in the drink. Excellent textures to boot.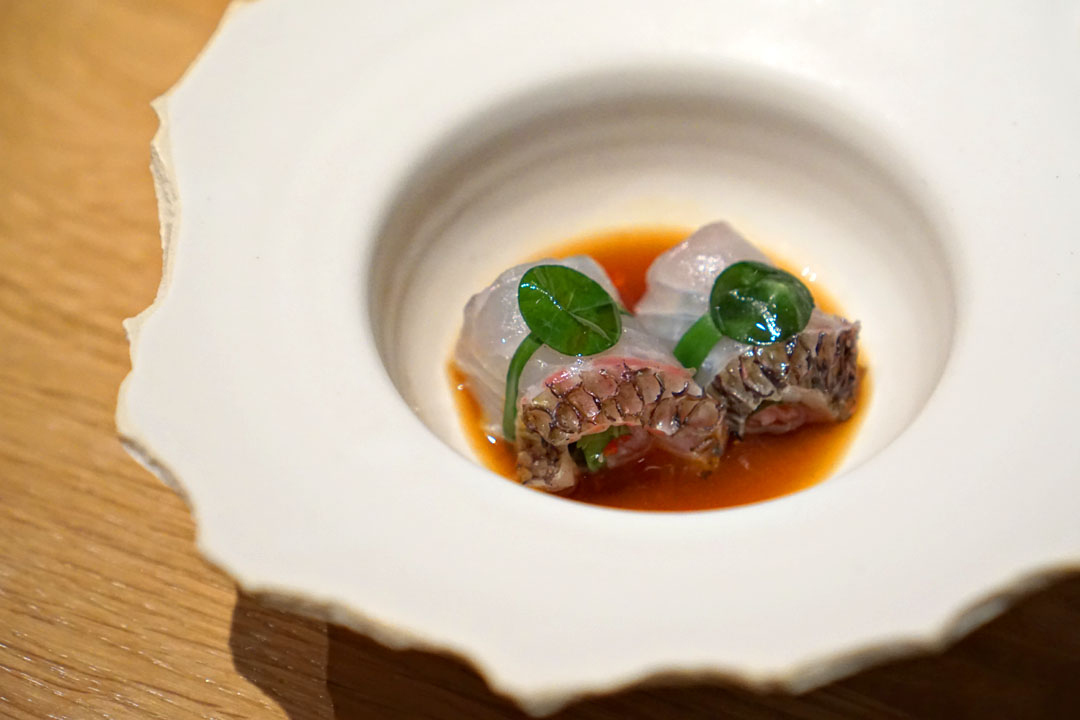 2: COAL-SEARED JAPANESE SEA BREAM
| black vinegar
Next up was a clear table favorite thanks to the dish's spot-on amalgamation of a familiar, umami-driven spice with bitter preserved sesame greens, myoga, and the firm, elegant, charcoal-kissed nature of the fish. I think we all wanted a few more bites of this.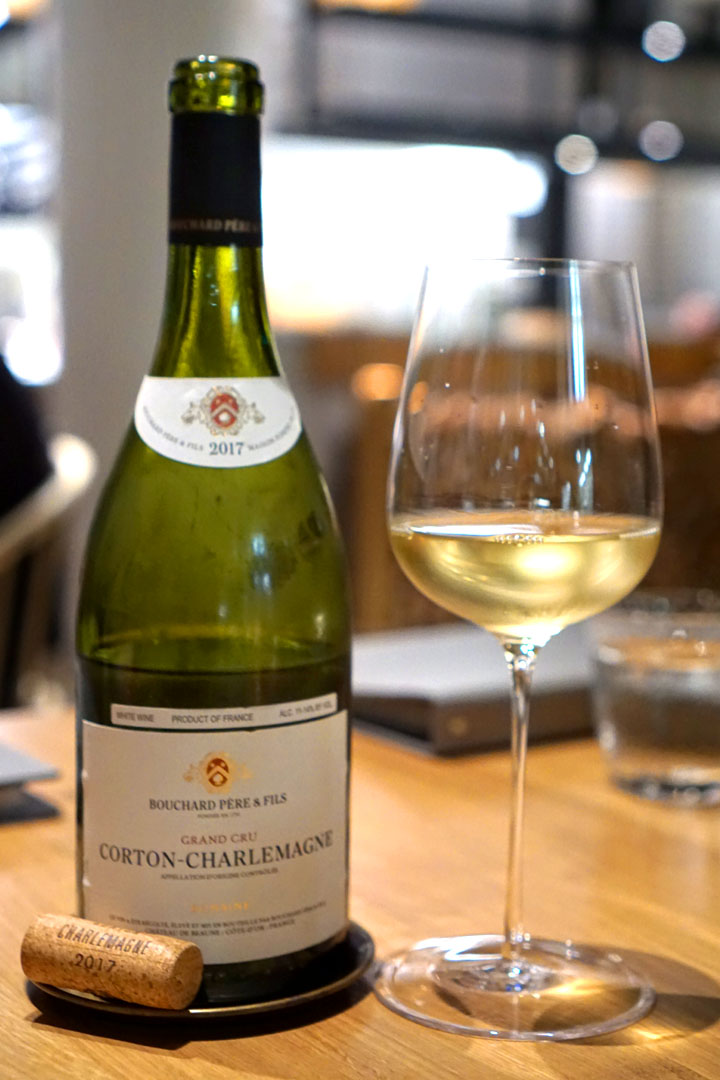 We ended up bringing a couple bottles to enjoy with our meal (corkage was $75 per, limit two), and up first was some white Burgundy, the
2017 Domaine Bouchard Père et Fils Corton-Charlemagne Grand Cru
. Initial whiffs showed off pome fruits commingled with spice and nuts, but as the wine warmed, I began getting boatloads of brown butter. Taste-wise, I found that aforementioned brown butter alongside hazelnuts and grassy spices, while later sips revealed a somewhat softer presentation, with vegetal notes and quite a bit of pineapple on the back end.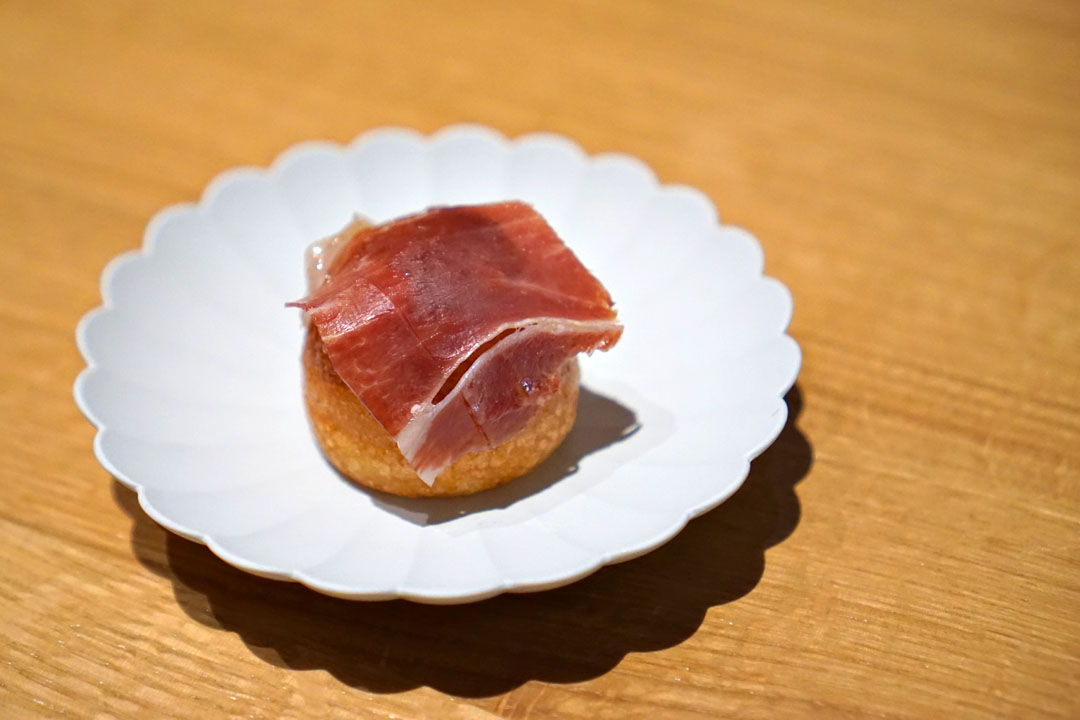 3: SANTA BARBARA SEA URCHIN DONUT
| iberico ham, brown butter
Here we had a hot, savory doughnut stuffed with a sweet-saline filling of local uni, all finished with a kick of salt from the jamón ibérico. This was a fun little bite, though I would've liked a more forceful display of the sea urchin.
4: ASTREA KALUGA CAVIAR
| geoduck, koji, squashini — milk bread, garlic
It's hard to go too wrong with caviar, and this was another standout for sure. The creamy salinity of the Kaluga matched up easily with the lusciousness of the koji-mussel butter, while geoduck imparted texture and additional brine, and the Korean spinach an offsetting bitterness. Everything just came together beautifully.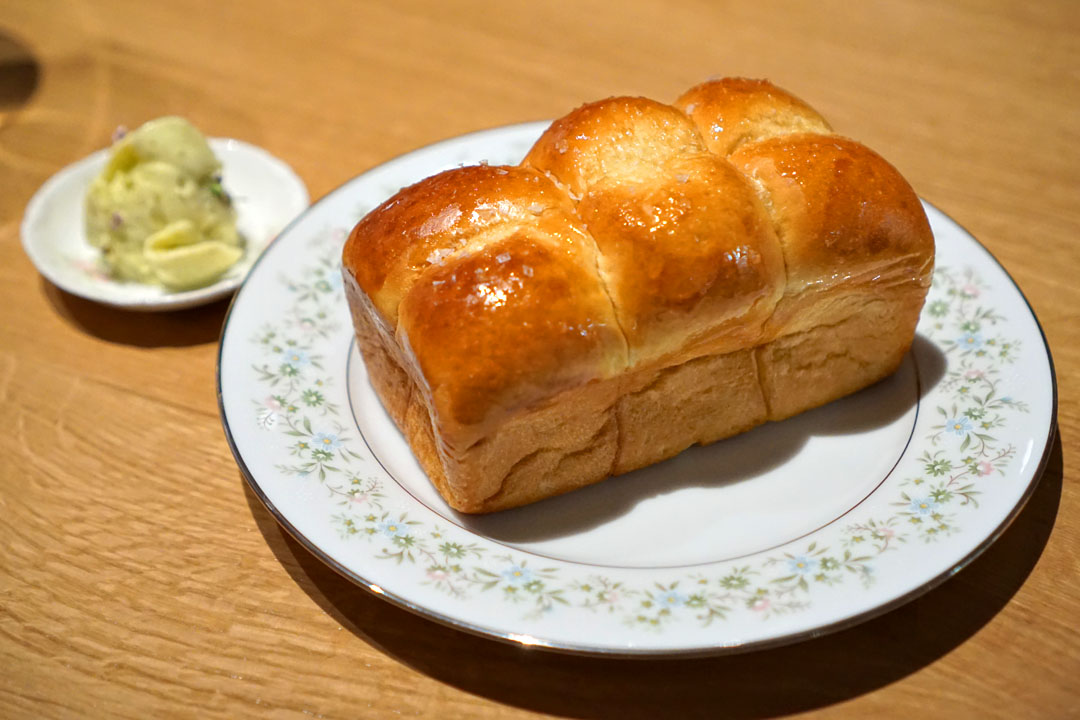 The caviar was accompanied by some of the best milk bread I'd ever had. The loaf had a light-yet substantial consistency, while its sweet-salty flavors linked up swimmingly with the richness of that kombu-boosted butter.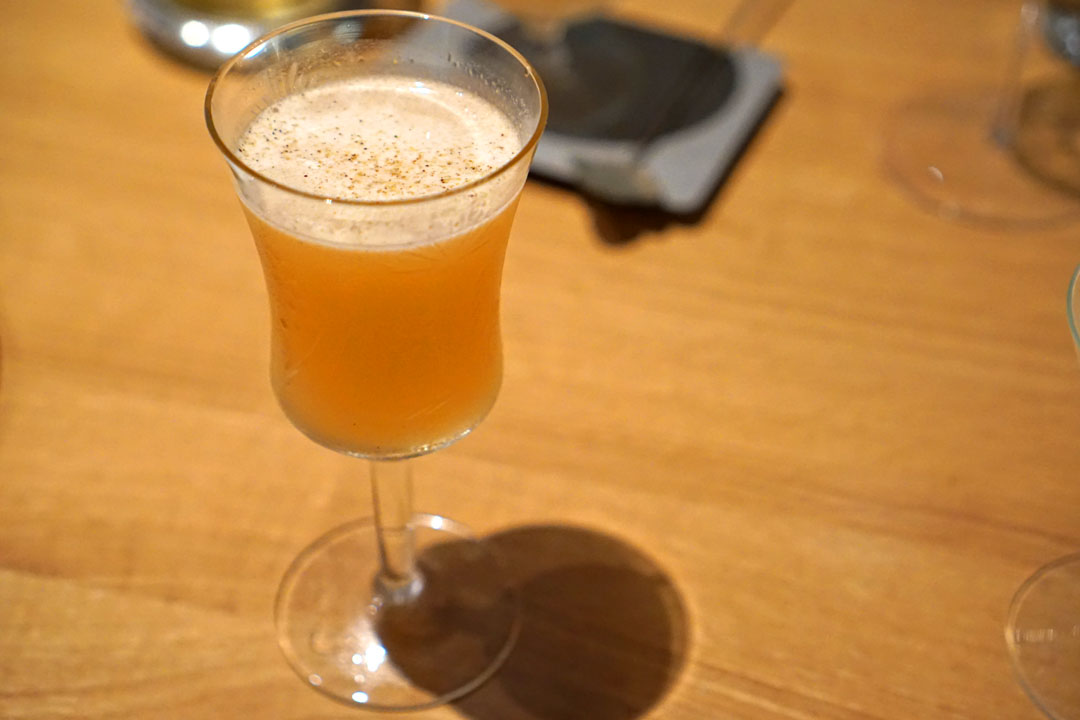 BEE'S KNEES [$18.00]
| milk washed ford's gin shaken with orange blossom honey, sansho pepper, lemon and bancha
A riff on a Prohibition era cocktail, this one was rather to my liking due to the drink's blending of honeyed, citrusy elements with a seaweed-esque blast of umami from the green tea.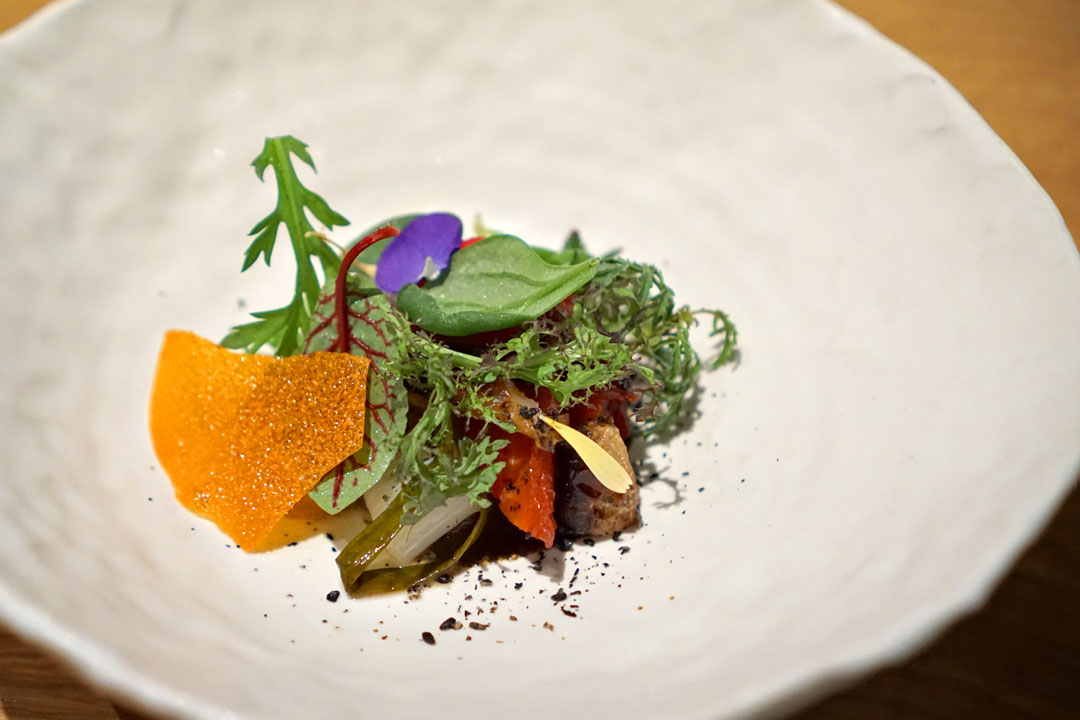 5: THE GARDEN
| a snapshot of Aaron's farm, Taiwanese sesame
Despite its unassuming appearance and description, this course was a bit of a showstopper. It comprised a variety of Asian produce from Girl & Dug Farm, all set in a base of wonderfully nutty-savory Taiwanese black sesame. I was simply taken aback by how seamlessly the sesame elevated the bitter, sweet, zesty qualities of the veggies--it was something truly novel, something even a bit profound.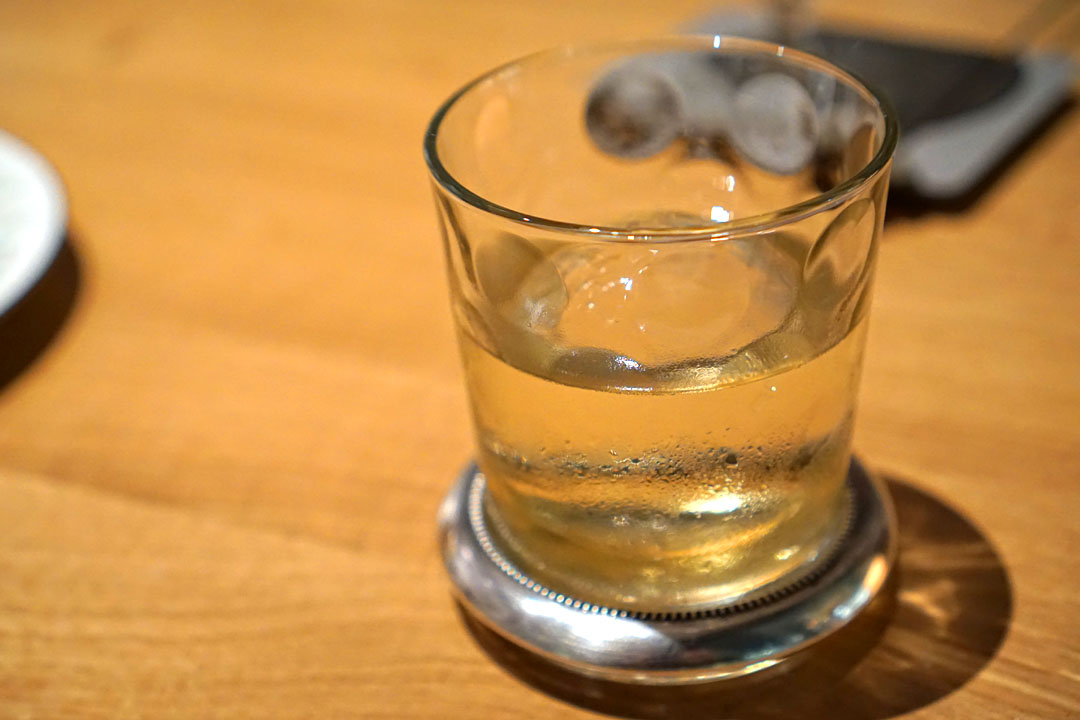 MILK PUNCH [$19.00]
| pierre ferrand 1840 cognac, elijah craig small batch bourbon and el dorado 12yr rum, clarified with boniato yam, brown butter, five spice and pineapple
The clarified milk punch was a crowd pleaser on account of the cocktail's uncommonly soft, smooth, decadent mouthfeel, combined with its sugary, spicy flavor profile.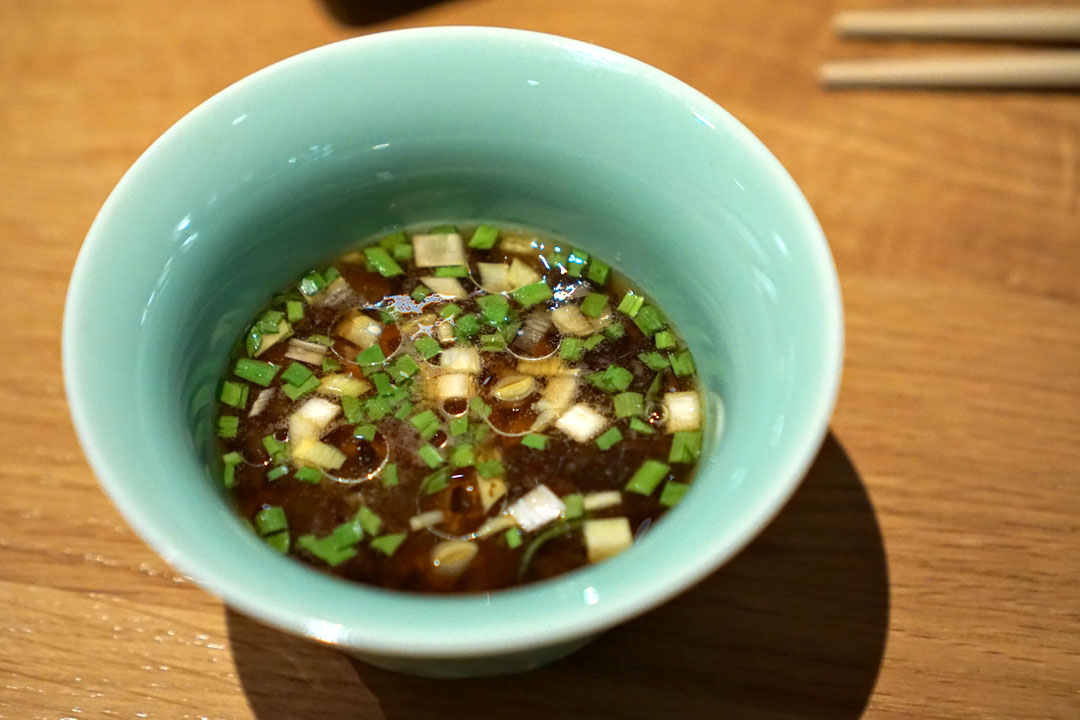 6: EGG CUSTARD
| kelp vinegar, Chinese chives
A variation on
zhēng dàn
featured a wonderfully silky, dainty egg custard seasoned with a piquant union of vinegar and chives.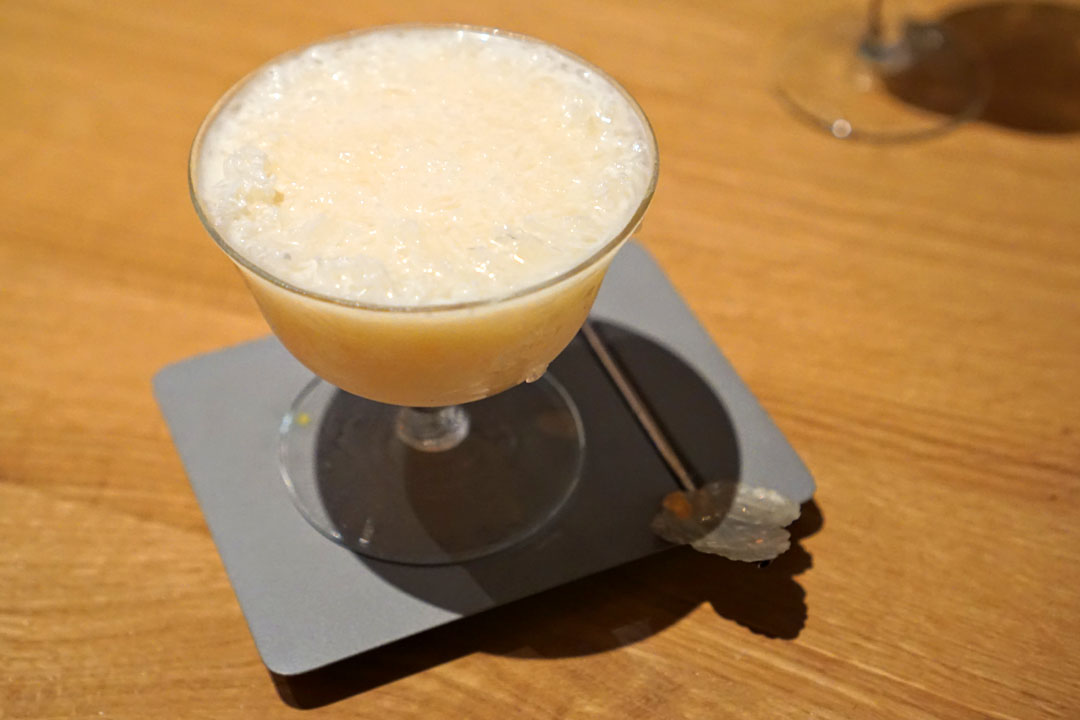 BETWEEN THE SHEETS [$20.00]
| capurro quebranta pisco, san bartolo mezcal and appleton 8yr rum served on shaved ice with yuja-cheong, lime and sake kasu cream
A highly modified version of the classic Between the Sheets was a winner for sure. I loved the creamy, citrusy, perfumy nature of the cocktail, and was definitely a fan of the texture on the shaved ice, too. Very neat.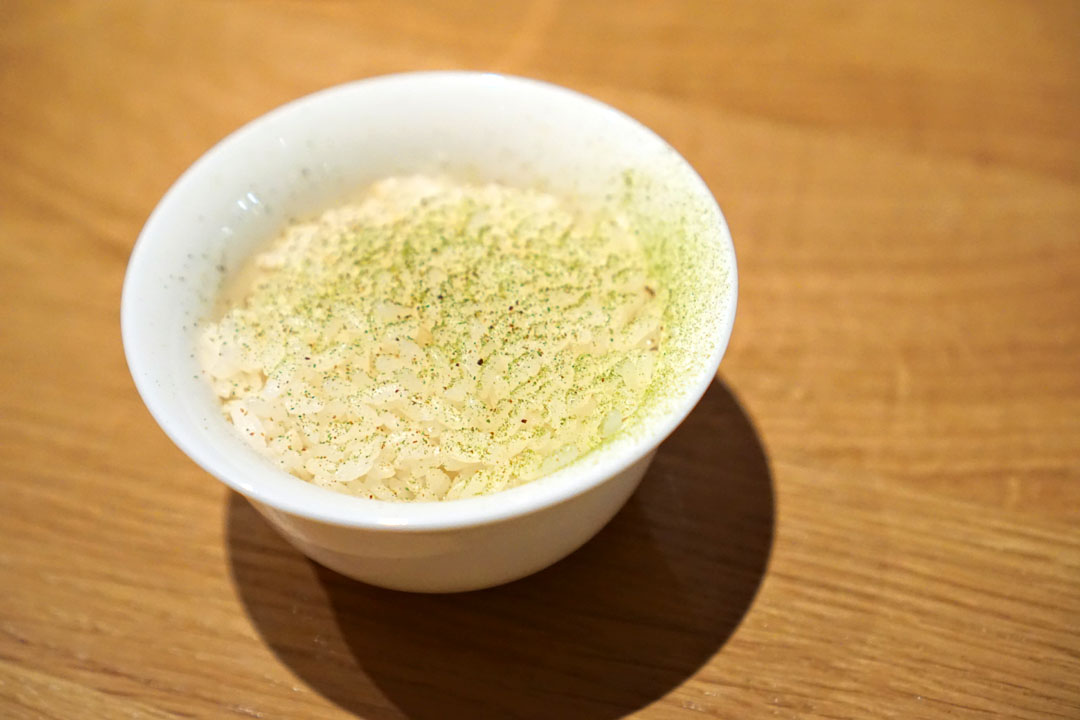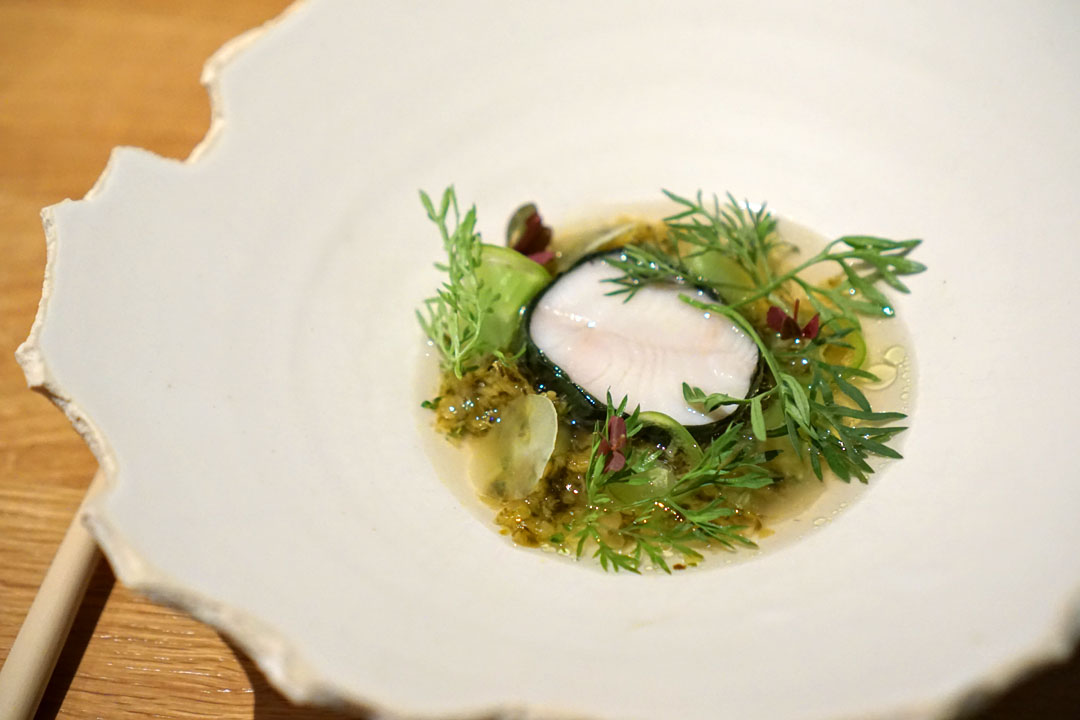 7: LOCAL BLACK COD
| soured napa and Chinese mustard, celtuce
This course was yet another standout. I was pretty enamored with the aggressive spice and salt from the fermented veggies, and how that managed to complement yet not overwhelm that perfectly steamed medallion of Pacific black cod, all while bone broth contributed extra oomph to the dish. The fish was even better when taken with the dehydrated negi and kombu powder-dusted rice on the side, and the combination was something that I just wanted to keep eating and eating.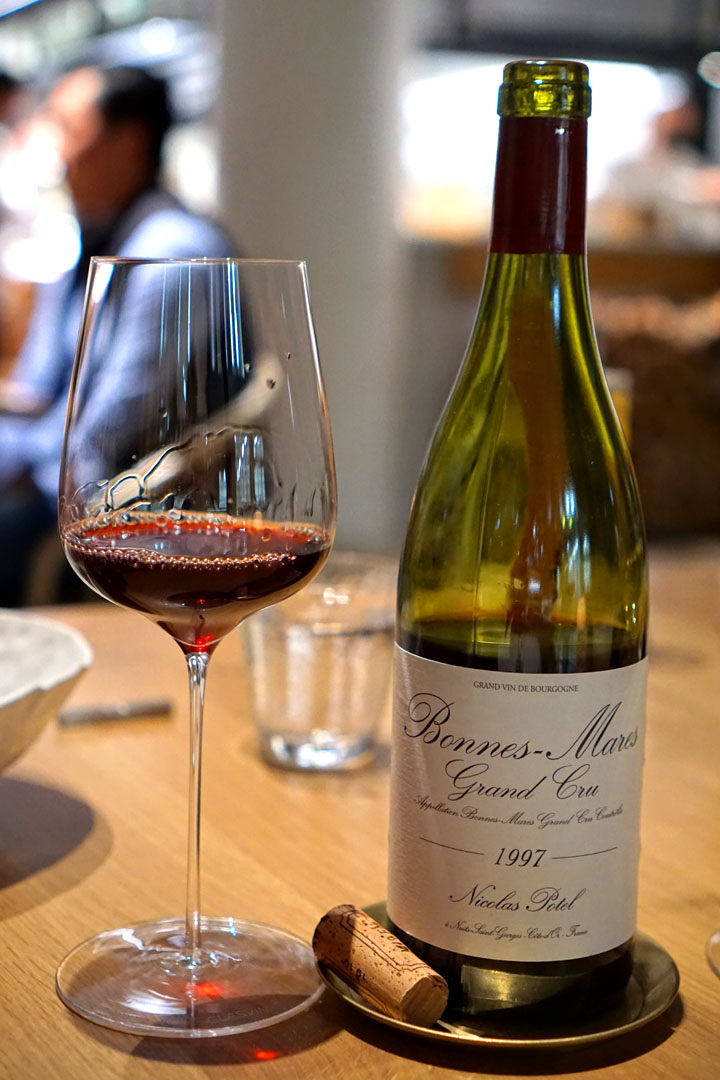 Our second bottle was the
1997 Nicholas Potel Bonnes Mares Grand Cru
. At first, aromas were meaty, iron-y, with fruit hiding in the background, while the wine's flavor profile was simultaneously pert and austere, almost shockingly so, with a dry, herby presentation. After letting the Burgundy breathe a bit, its bouquet became much more fruit-forward, and also demonstrated nuances of spice, black olive, and violets. On the palate, things got noticeably grippier, more tannic, and a touch hotter, while with even more time in the glass, the wine became much, much rounder, and showed off delectable notes of tart cherries.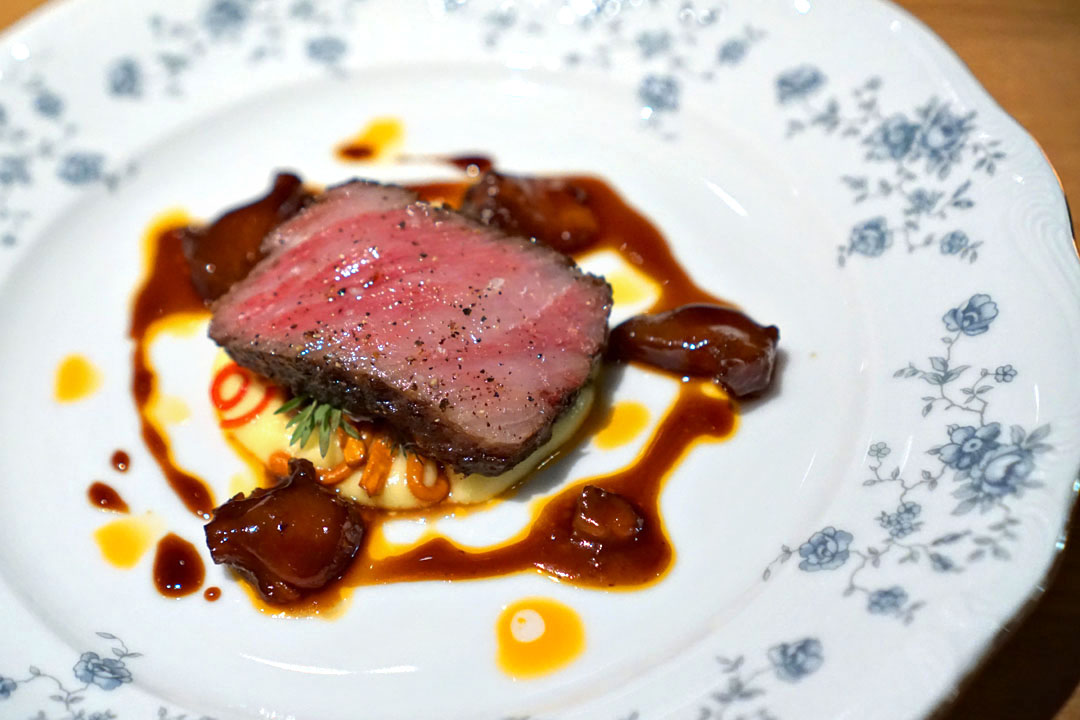 8: MIYAZAKI A5 STRIPLOIN
| beef tendon, maitake, potato
The night's final savory course brought a cut of wagyu strip steak, one with a relatively subdued fattiness. I was pretty surprised at the beef's almost jerky-like sweet spice, while the tendon ragù imparted a welcomed "stickiness," and the cordyceps a touch of earth. Given all the hefty flavors at play, the potato and cilantro were key for contrast.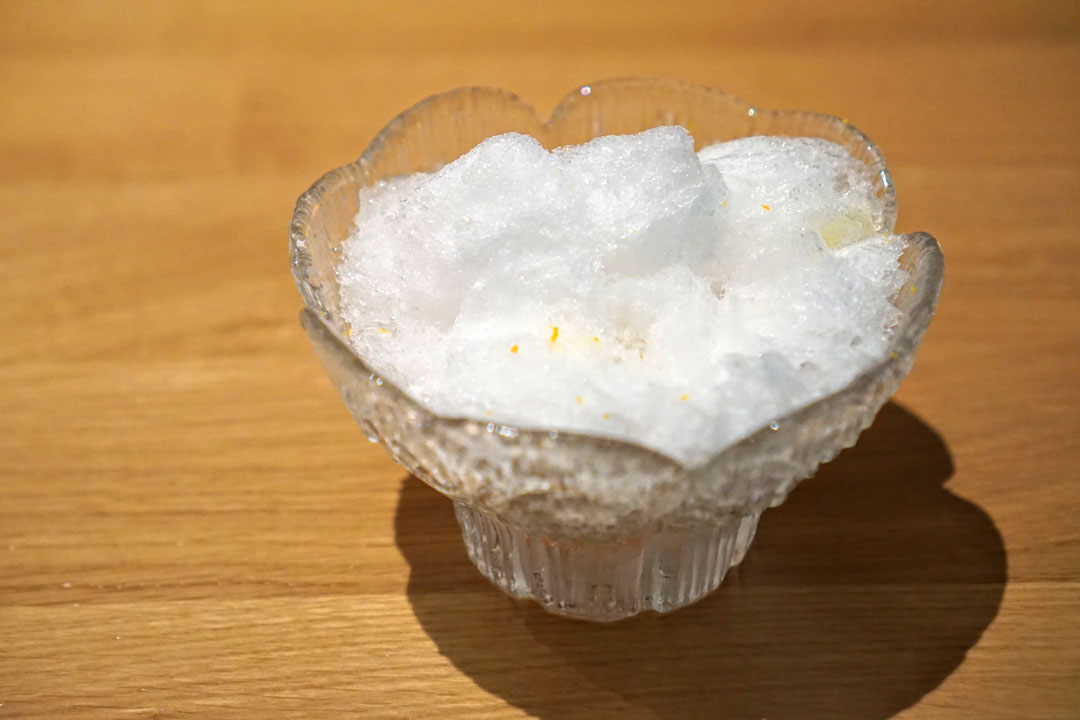 9: MEIWA KUMQUAT BINGSOO
| vanilla anglaise, meyer lemon
At this point, it was time to transition into the dessert portion of our meal, the duty of Pastry Chef Nina Yoon, who comes to Kato from Wolfgang Puck at Hotel Bel-Air. This take on
bingsu
was a fun one thanks to its tart-sweet, almost Creamsicle-esque sensations, not to mention the wonderfully delicate consistency of the shaved ice.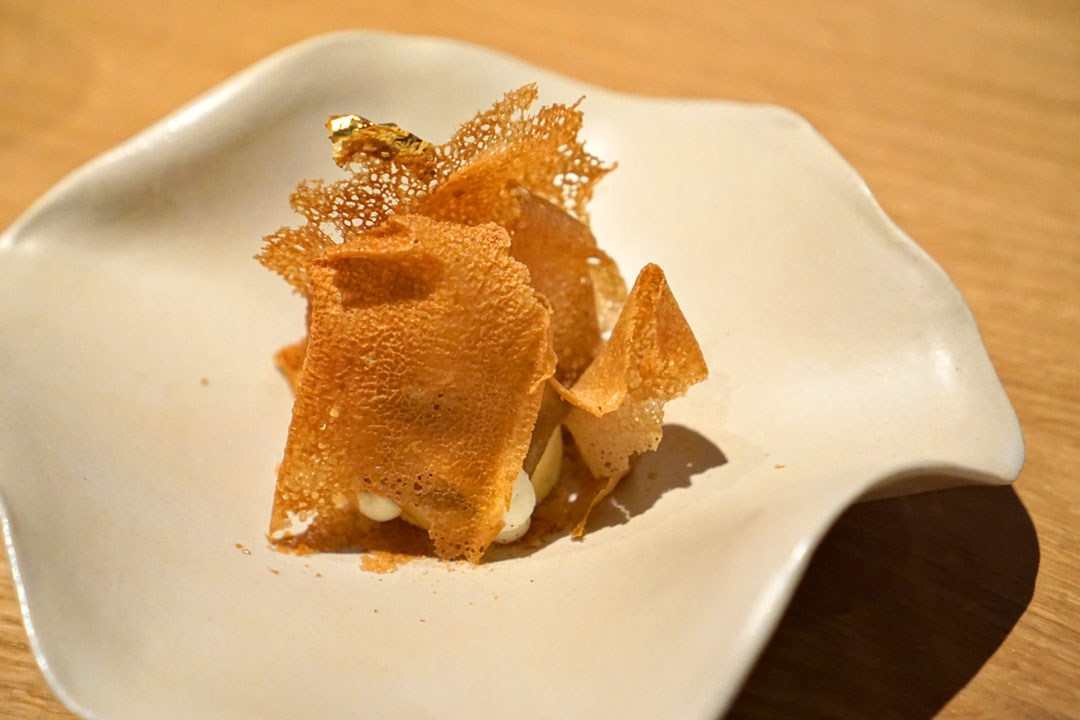 10: JUJUBE
| scorched rice cream, muscovado tuile, castella cake
Dessert proper featured a great back-and-forth between jujube sorbet and a soft, spongey Taiwanese castella, while the muscovado tuiles provided both a dosing of sugar and a salty linger.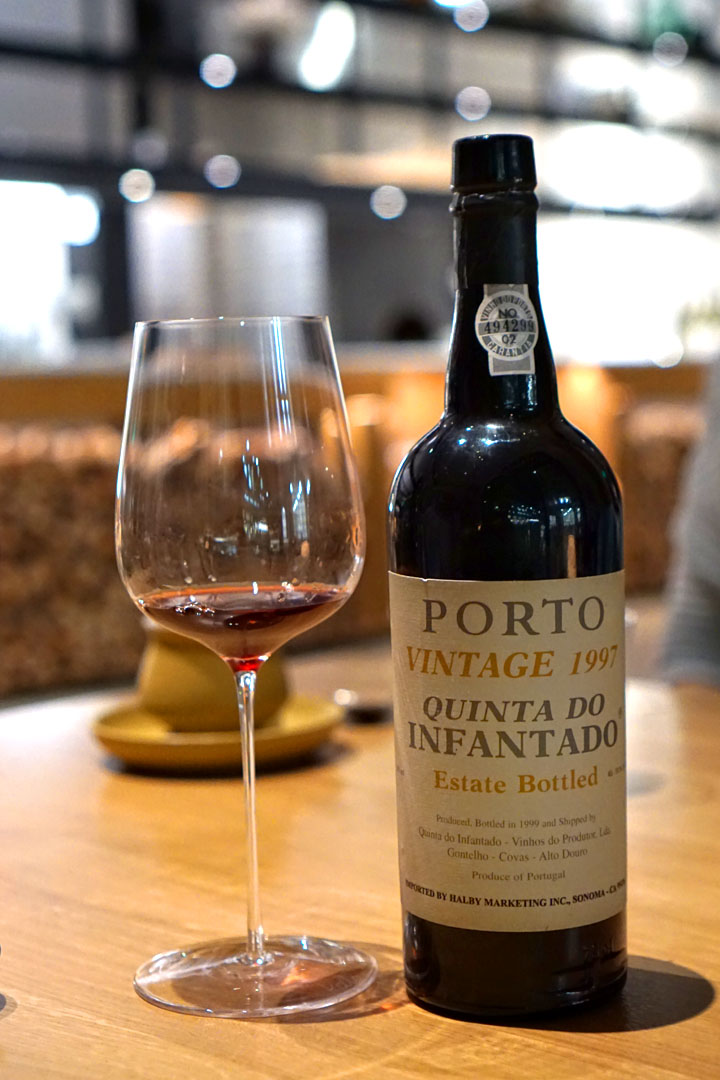 To pair with dessert, Bailey was gracious enough to provide us with complimentary pours of the
1997 Quinta do Infantado Vintage Port
. It had a nose filled with musty chocolate mixed in with dark fruits, and upon tasting the wine, I got cacao and raisins and red berries, with a funky backbone and hints of spice and wood.
11: MIGNARDISE
| coconut pandan bon bon, raspberry lychee pâte de fruits, rose caramel candy
Last up was a troika of petits fours: a dense, jammy, tropical block of raspberry-lychee fruit paste; a bonbon that was rich in chocolate though a bit light on the advertised pandan; and a sticky caramel infused with a deft touch of floral. Note that, in my apparent excitement to dig into this course, I forgot to photograph it, unfortunately.
I was sad to see M. Georgina close before I could even give it a try, but this revamped incarnation of Kato is, without question, a more than worthy replacement. Yao's contemporary Asian-American cooking has definitely evolved from what he was doing in the early days, and now leans more heavily into the Taiwanese/Chinese flavors of his childhood, with the Chef reinterpreting and remixing them to inventive, delicious, delightful effect. Yao's been wanting to move to a bigger space for years now, with the intent on creating a restaurant capable of competing with the world's best, and based on this meal, I think he's well on his way.