The Fiscal Agent (Studio City, CA)
The Fiscal Agent Bar
11801 Ventura Boulevard, Los Angeles, CA 90603
818.623.8088
www.thefiscalagent.com
Sat 10/24/2015, 07:30p-09:40p
October 21st saw very probably the most important cocktail bar opening of the year. Set in the second floor of BBQ specialist
Barrel & Ashes
, The Fiscal Agent represents Julian Cox's long-awaited, Bill Chait-backed solo project. Assisting Cox behind the stick are right-hand man Nick Meyer (
Catch & Release
, Barrel & Ashes,
Brilliantshine
,
PettyCash
,
Short Order
,
Picca
,
Bestia
,
Rivera
,
Sotto
), "Ol' Man Winter" Dave Kupchinsky (Catch & Release,
Eveleigh
, The Tar Pit, Comme Ca), and girlfriend Kristina Howald (Barrel & Ashes, Bestia,
Osteria Mozza
,
Providence
, La Descarga, Rivera). The eats, meanwhile, are by B&A CdC Michael Kahikina, with input from Sprout Culinary Director Rory Herrmann and Tim Hollingsworth.

The Fiscal Agent resides in a space that was formerly used as a private dining room during the old Spark Woodfire Grill days. It's been redone to a properly lounge-y aesthetic by prolific LA designer
Ricki Kline
.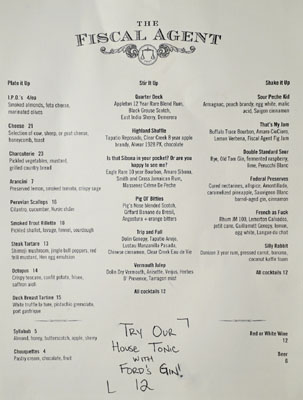 Currently, the menu at Fiscal Agent features a dozen cocktails, somewhat of a varied lot with both old and new school leanings, all reasonably priced at $12. In addition, apparently there are about 20 or so "secret" drinks available off menu, though we didn't delve into those this evening. As far as the food goes, you get surprisingly upscale plates that go way beyond your typical bar fare. Click for a larger version.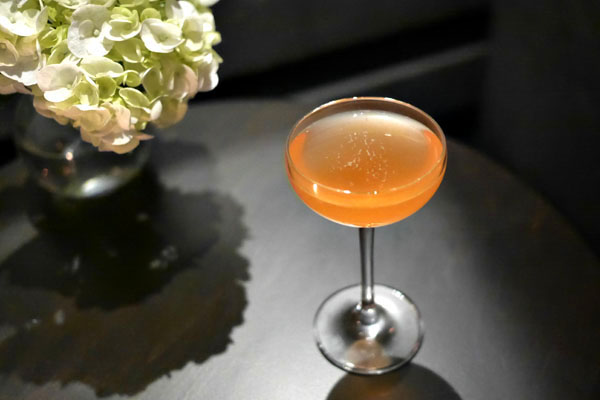 Served in a miniature coupe, our welcome cocktail comprised strawberry-infused tequila, fino sherry, sparkling wine, pineapple, elderflower, and grapefruit. An auspicious sign of things to come for sure: effervescent and invigorating, fruity and sweet, but never cloying, with a firm backbone from the base spirit.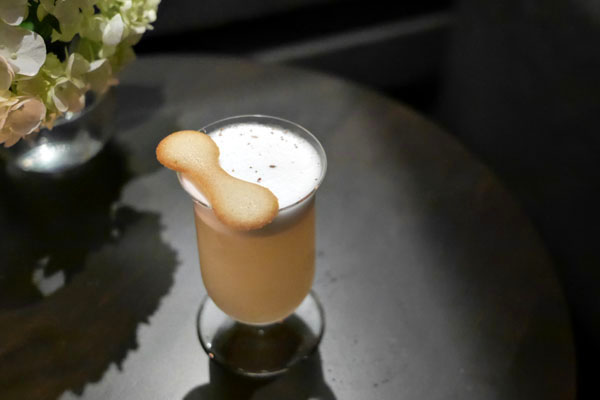 French as Fuck [$12.00]
| Rhum JM 100, Lemorton Calvados, petit cane, Guillamett Genepy, lemon, egg white, Langue du chat
Our first cocktail proper presented an array of medicinal, botanical, herby flavors, offset by citrusy and eggy notes while the finish conveyed a growing bitterness. The cat's tongue biscuit, meanwhile, imparted sweetness and texture.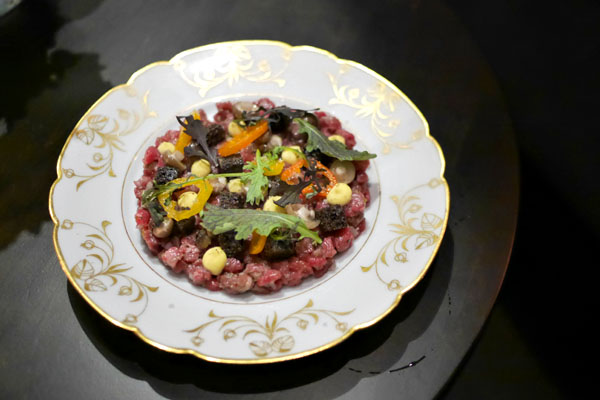 Steak Tartare [$13.00]
| Shimeji mushroom, jingle bell peppers, red frill mustard, Hen egg emulsion
We were still quite full from our meal earlier in the day, so we went light on the bar bites. The tartar was a standout, in fact one of the more successful preparations I've had as of late. Excellent springiness on the actual beef, and I enjoyed the complementary sweet and tangy notes present, as well as the additional richness from the egg emulsion. Some nice crunchy bits tossed in there, too.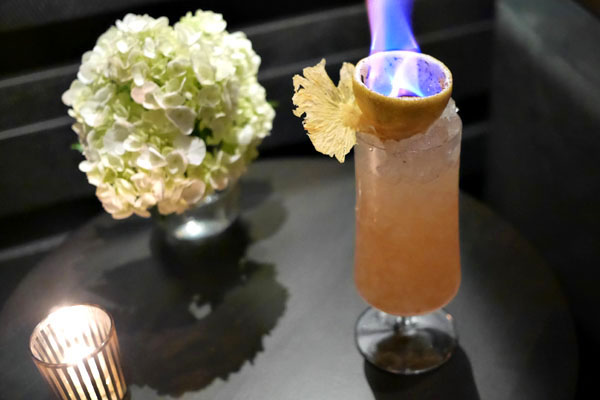 Federal Preserves [$12.00]
| Cured nectarines, allspice, Amontillado, caramelized pineapple, Sauvignon Blanc, barrel-aged gin, cinnamon
This next tiki-esque concoction brought out the pyrotechnics, and it wasn't all for show. The flames resulted in a charred, smoky citrus aroma that permeated the drink's palate, an intriguing addition that lent gravity to the smooth, sweet-n-spicy, easy-drinking nature of the cocktail.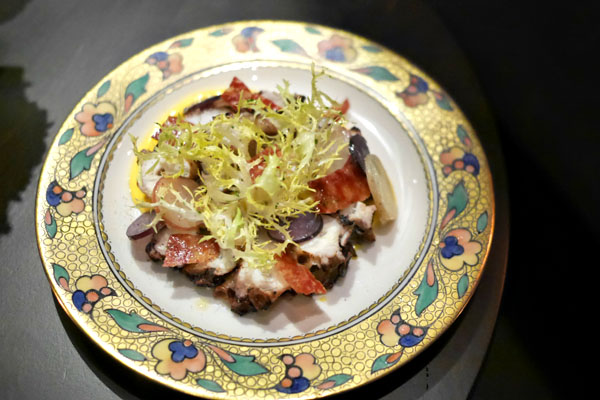 Octopus [$14.00]
| Crispy toscano, confit potato, frisee, saffron aioli
The octo satisfied, big time, coming to the table super tender, yet charred crisp on the outside. Superb when taken with the potato and salty bits of ham.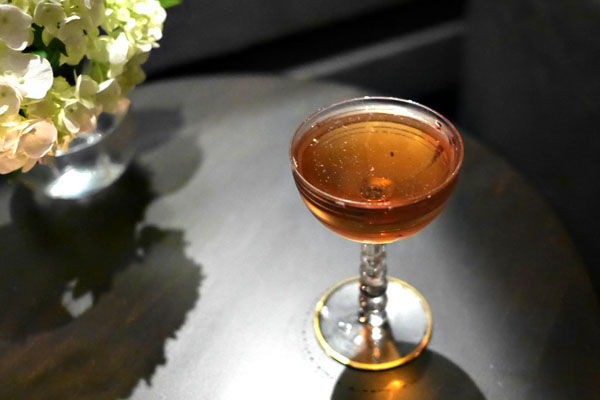 Quarter Deck [$12.00]
| Appleton 12 Year Rare Blend Rum, Black Grouse Scotch, East India Sherry, Demerera
Getting into a stirred cocktail now, we had here a massive nose of sugary dark fruit, which was tempered on the tongue, instead giving way to a boozy presence, particularly the smoky, peaty notes from the whisky.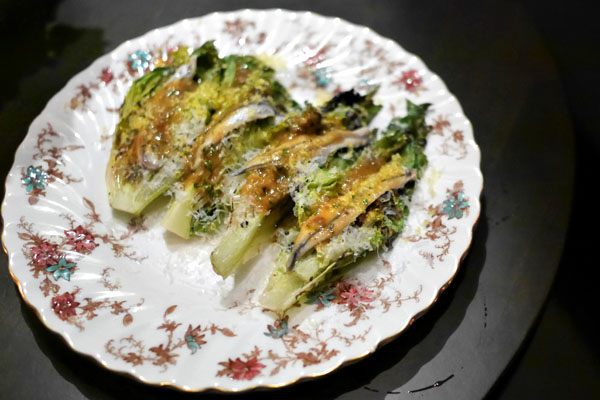 Little Gems
| Charred romaine, anchovies, Parmesan, duck yolk
We were then presented with a new dish not even on the menu yet. It was sort of a riff on the Caesar salad, tangy and fishy and savory, with a great crunch and lightness from the lettuce.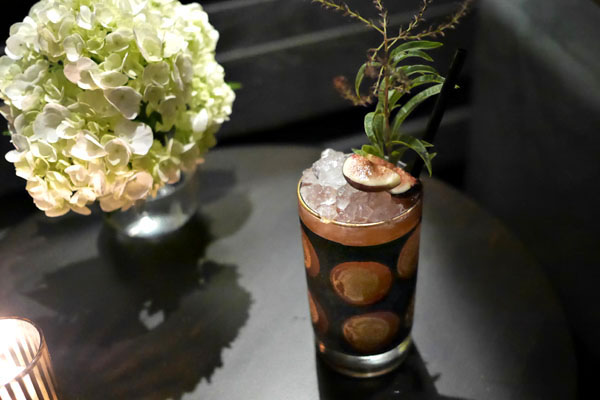 That's My Jam [$12.00]
| Buffalo Trace Bourbon, Amaro CioCiaro, Lemon Verbena, Fiscal Agent Fig Jam
Intensely herbaceous, aromatic nose from all the shrubbery up top. Taste-wise, we were definitely gettin' figgy wit' it thanks to that jam, which was sugary indeed, but evened out by the amaro and bourbon combo. Yum.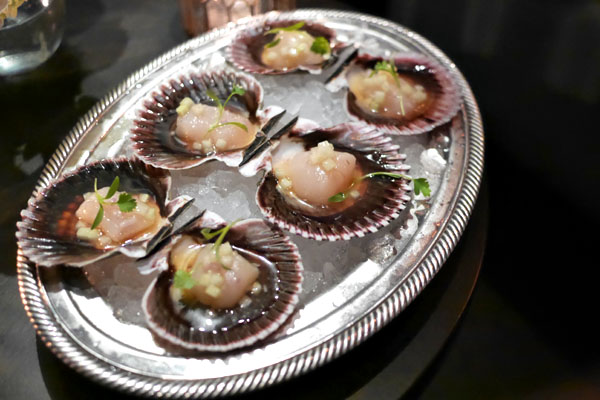 Peruvian Scallops [$16.00]
| Cilantro, cucumber, Nuoc cham
Scallops were impressive, sweet and saline and bright all at the same time, with the
nuoc cham
imparting a wonderful pungency on the back end.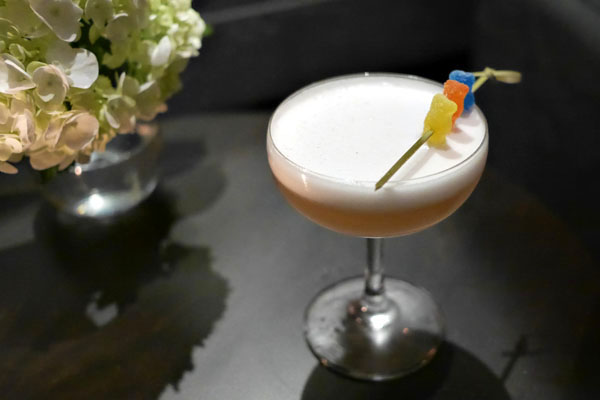 Sour Peche Kid [$12.00]
| Armagnac, peach brandy, egg white, malic acid, Saigon cinnamon
I appreciate a good pun-y cocktail name, and this delivered in that regard and on the taste front too. It was one of our favorites, a deft blend of tart and sweet just like its inspiration, with a bitter complexity, egginess, and great candied notes that lingered long.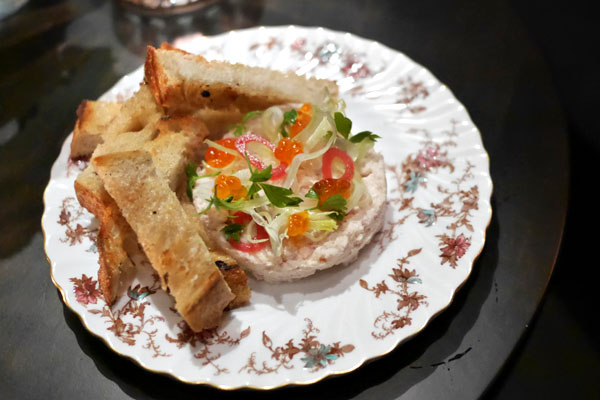 Smoked Trout Rillette [$10.00]
| Pickled shallot, lovage, fennel, sourdough
The rillettes was my favorite course of the night, and one of the best I've had, period. Think silky and smooth, with rich flavors of trout enhanced by a hammy touch of smoke, the greenery on top providing the needed brightness.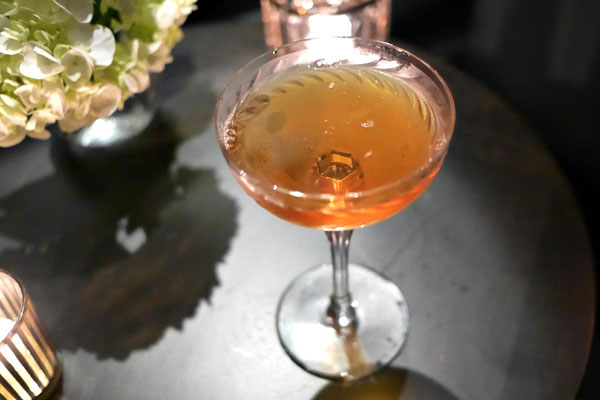 Is that Sibona in your pocket? Or are you happy to see me? [$12.00]
| Eagle Rare 10 year Bourbon, Amaro Sibona, Smith and Cross Jamaican Rum, Massenez Crème De Peche
The puns continued in what must be the longest-monikered cocktail I've ever encountered. A rum-forward drink, with juicy notes of overarching peach balancing it out, the bittersweet amaro peeking through at times.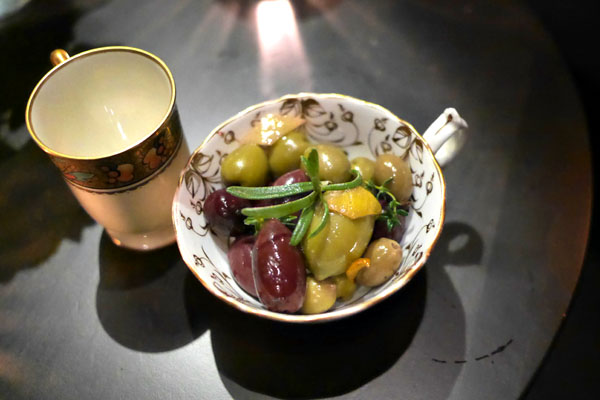 I.P.O.'s [$4.00]
| marinated olives
Olives were nicely presented, replete with a cute lil' pit receptacle.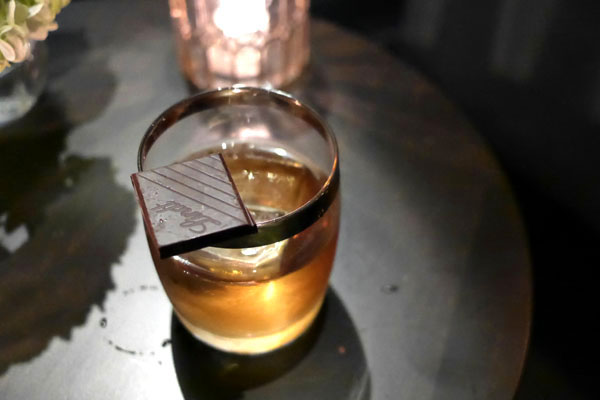 Highland Shuffle [$12.00]
| Tapatio Reposado, Clear Creek 7 year apple brandy, Alvear 1928 PX, chocolate
Another smartly put together number. Great back-and-forth here between the notes of apple and the woodiness of Tapatio, but the key for me was how the included square of Lindt amplified the inherent chocolate notes in both the tequila and the PX.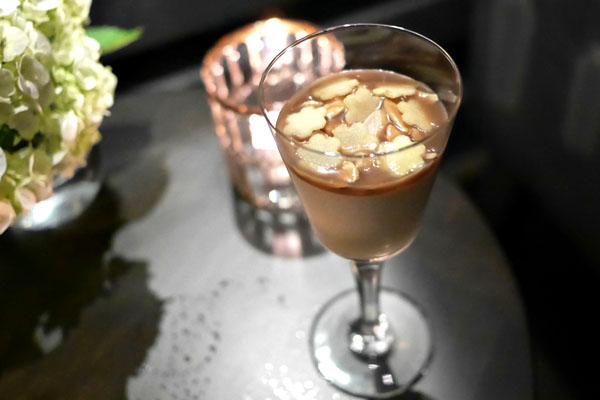 Syllabub [$5.00]
| Almond, honey, butterscotch, apple, sherry
Fiscal Agent has a couple of desserts on the menu, the first of which was this take on a traditional English dish. I enjoyed it more than I thought I would: sweet, creamy, with just the right amount of booziness and crunch from the apple bits.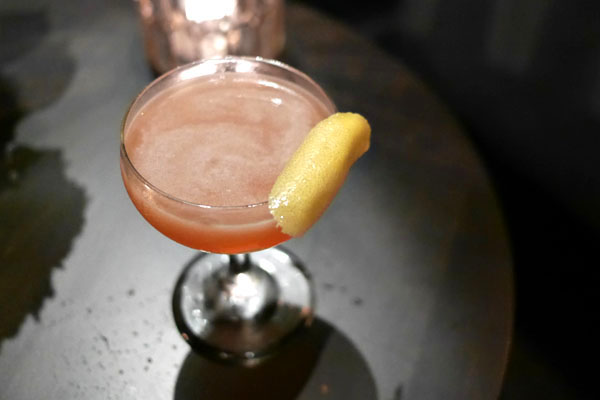 Double Standard Sour [$12.00]
| Rye, Old Tom Gin, fermented raspberry, lime, Perucchi Blanc
Citrusy with hints of juicy berry to the smell; taste brought more fruit, along with a bevy of floral, spicy notes underpinned by the botanicals in the gin.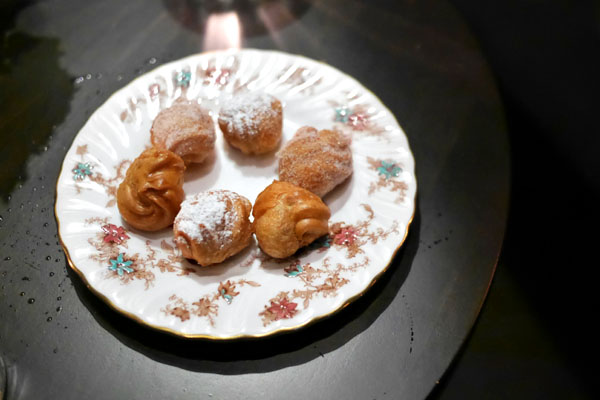 Chouquettes [$4.00]
| Pastry cream, chocolate, fruit
Pastry puffs were fun little bites, coming in plain, blueberry, and vanilla cream flavors.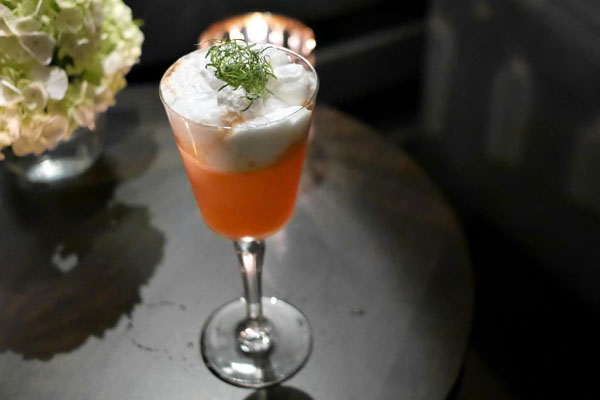 Silly Rabbit [$12.00]
| Denizen 3 year rum, pressed carrot, banana, coconut kaffir foam
Another favorite of ours really showed off the vegetal-sweetness of carrot, moderated by the rum while the lemongrass- and coconut-heavy nose recalled a
tom kha
soup.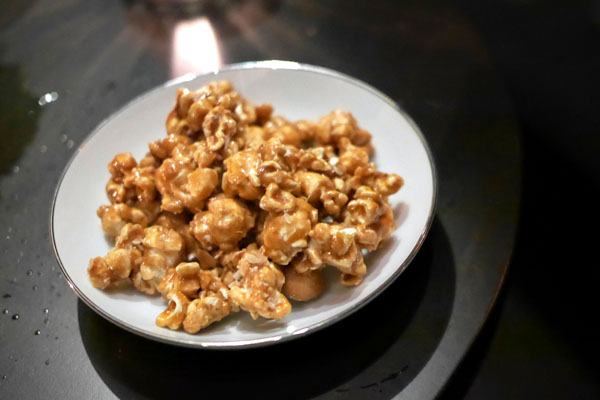 Caramel popcorn was as addictive as you'd expect.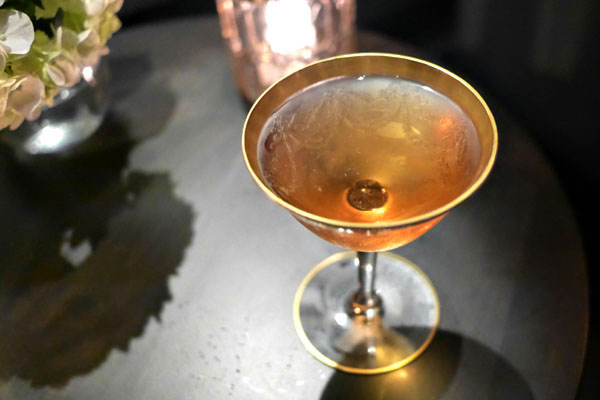 Pressure Drop [$12.00]
One person in my party requested "Julian's choice" and received this Death + Company creation in return, which, from what I've read, consists of Old Tom gin, pear brandy, amaro, dry vermouth, and bitters. Think bittersweet, herby, smooth, with a seamless interplay of flavors, especially between the fruitiness of the brandy and the amaro.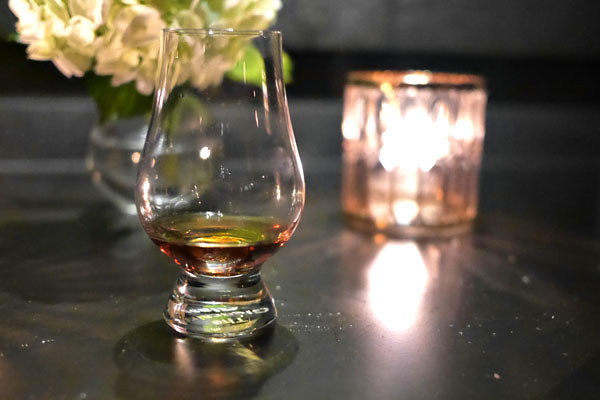 We ended with a complementary serving of Amaro Montenegro, a fitting digestif that I found particularly floral and citrusy, with some honeyed facets poking through. Delish.
We all came to The Fiscal Agent expecting a top-shelf cocktail experience. We were not left wanting. The cocktails themselves were strong across the board, delicious and interesting and finessed, yet grounded, familiar, with a certain sense of ease. You could tell that a good amount of effort, of attention to detail was put into them. That goes for Kahikina's food as well, which was as good as you're gonna get at a bar, while the service was commendable to boot. It all made for a "complete" experience that I think will make Fiscal Agent a compelling favorite in the LA cocktail scene.