Albi (Washington, DC)
Albi Restaurant
1346 4th St SE, Washington, DC 20003
202.921.9592
www.albidc.com
Tue 07/25/2023, 09:15p-11:30p

One of the DC spots that'd been recommended to me the most is Albi (by the staff at
Seven Reasons
,
Xiquet
, and
Cranes
, at a minimum), so I made sure to pay the place a visit on my latest trip to the District. Named after the Arabic term for "my heart," the restaurant is situated in the Navy Yard neighborhood, and opened back in February 2020. The man in charge of the kitchen is Chef/Owner Michael Rafidi, and he's partnered with veteran sommelier Brent Kroll for the project. The food here draws its inspiration from Levantine traditions, but also sports a bit of a coal-fired, hearth-focused bent.
About the Chef
: Michael Lee Rafidi comes from a Palestinian-Jordanian-Lebanese-American background, and grew up around Gaithersburg, Maryland, in Montgomery County. He knew early on that he wanted to cook for a living, and started helping out his grandmother in the kitchen at a young age. In 2005, he enrolled at Youngstown State University and studied hospitality management, and the following year, got his culinary degree at the Le Cordon Bleu Institute of Culinary Arts in Pittsburgh (a.k.a. the Pennsylvania Culinary Institute). Rafidi started out as a line cook at The Duquesne Club (a private social club in Pittsburgh) in early 2006, though he moved to Orlando in March 2007 for a position at the Hyatt Regency Grand Cypress.
In September the following year, he returned to the DC area to cook at Blue Duck Tavern, then went to Philadelphia's Talula's Garden in March 2011 to serve as opening sous. He only stayed until September that year though, and left for an opening senior sous post at Wit & Wisdom, a
Michael Mina
property at the Four Seasons Baltimore. Rafidi decamped in May 2012 to
stage
for two months at Noma, and when he returned, he became exec sous at The Mildred in Philly, a gig that lasted until September the next year. From there, he became a corporate sous chef for Mina Group, and helped open and manage the company's restaurants around the globe; in April 2015, he transitioned to the Executive Chef role at Mina's RN74 in San Francisco.
His next move came in February 2017, when he took on opening EC duties at
Mike Isabella
's Arroz in DC. He also became Exec Chef for Isabella's brasserie concept Requin, taking over from Jen Carroll, who quit suddenly right after the restaurant's soft-opening in October 2017. Rafidi ended up leaving the Isabella empire in April 2018, right after his former boss was accused of sexual harassment. He soon began working on opening up his first solo project, and plans for Albi were revealed that November, following a culinary research trip to the Levant. The Chef ran an Albi pop-up series in March 2019, and the restaurant proper wound up debuting on February 20, 2020.
The place was popular pretty much right from the start, and in June that year, was named one of "The 10 Best New Restaurants in America" by
Robb Report
, while
Esquire
bestowed "Best New Restaurant in America" distinctions that November. In February 2022, Rafidi garnered "Best Chef: Mid-Atlantic" semifinalist honors from James Beard, while Albi received a Michelin star that May. At the RAMMY Awards in July 2022, Albi was deemed "Upscale Casual Restaurant of the Year" and also got "Wine Program of the Year" finalist status, while Rafidi himself was a finalist for "Chef of the Year." Most recently, he was proclaimed a James Beard "Best Chef: Mid-Atlantic" finalist.
Not too surprisingly, Rafidi has followed up Albi with a few other concepts. In March 2020, he and Brent Kroll opened Maxwell Park, a second outpost of Kroll's Shaw wine bar located just a couple doors down from Albi. However, the spot shuttered around October 2022, and has since been replaced with a cocktail bar by the name of Trouble Bird (Rafidi is not involved as far as I can tell). In addition, the Chef launched Yellow in May 2020, a daytime cafe situated in Albi's private dining area. The place shut down at the start of this year though, and has been converted to Saha, a loungey space meant for desserts and imbibing. A second Yellow, meanwhile, launched in Georgetown in December 2022, and is still going strong. There's also a larger-scaled flagship Yellow planned for Union Market next year, and even more interesting is La' Shukran, a rooftop bar that'll be located on top of Yellow.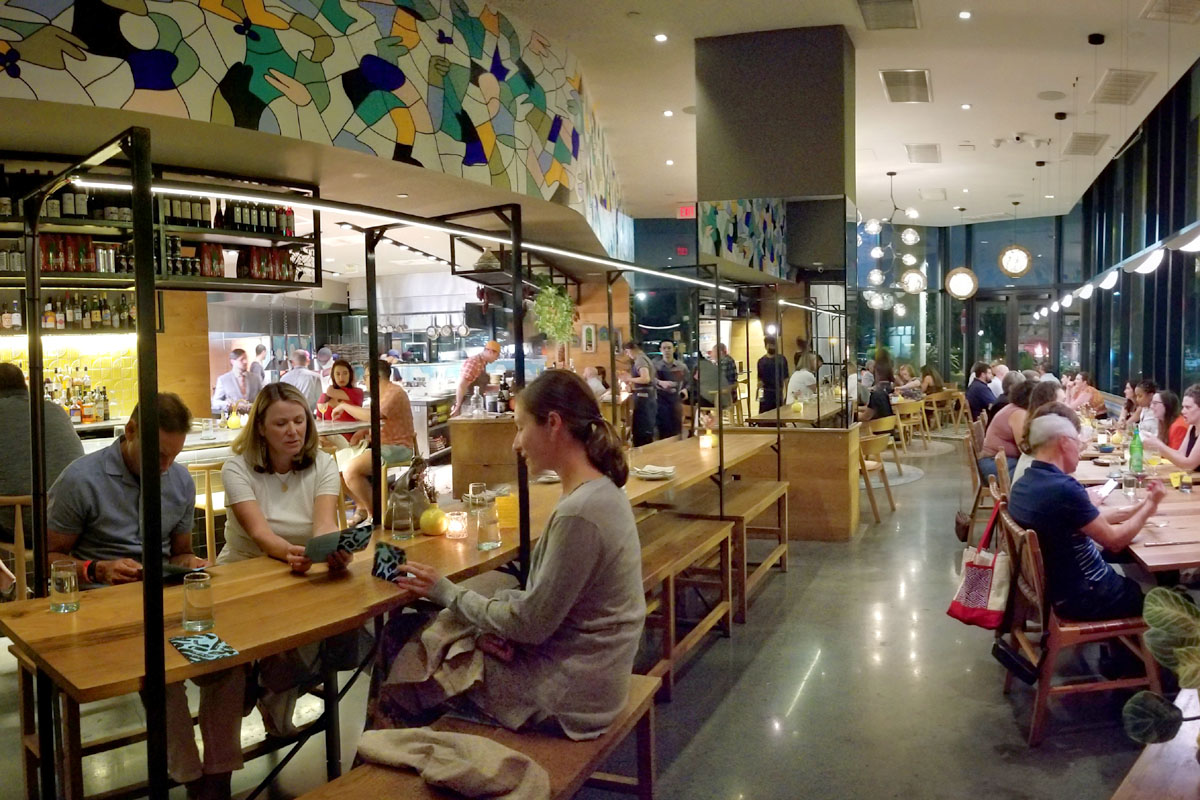 Albi resides on the ground floor of a newly constructed apartment building called Guild. The space was penned by local firm
Grupo7
, and boasts a sort of coziness thanks to its incorporation of warm wood and rich colors. Of particular note is the tile-like mural by French artist Lucas Beaufort.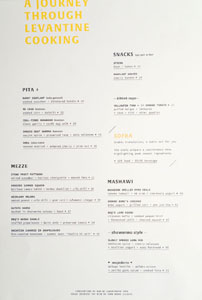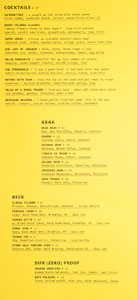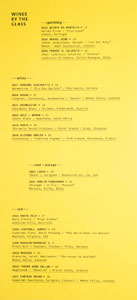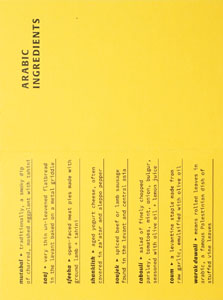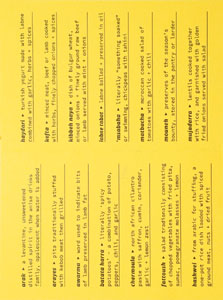 And here we see Albi's menu, which is a relatively compact affair. Since I was dining alone, I opted for the Sofra ("a table set for you" in Arabic, apparently), which is a tasting menu priced at $125 a head, plus $55/$95 for an optional drink pairing. Beverage-wise, you get Mideast-leaning cocktails by Chris Francke (Green Zone), beers, and wines curated by GM/Beverage Director William Simons. Click for larger versions.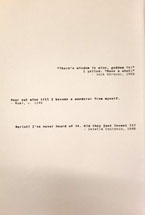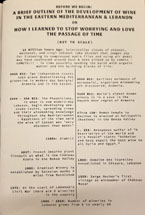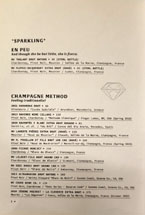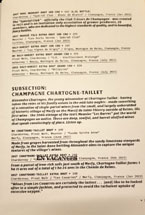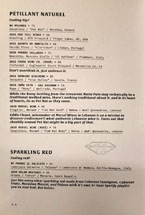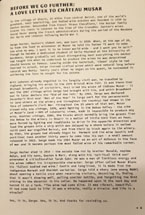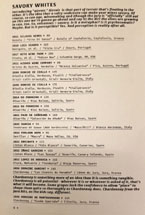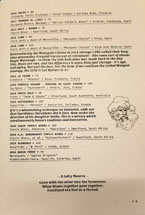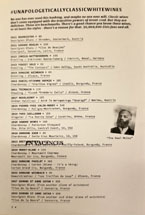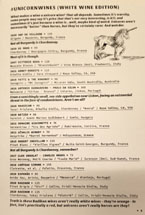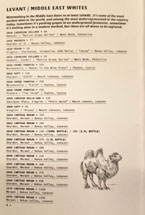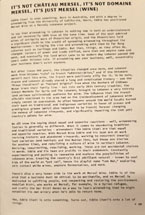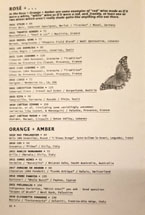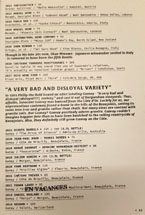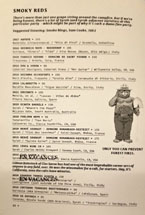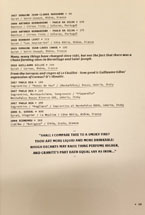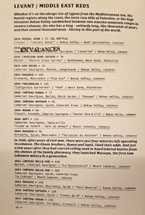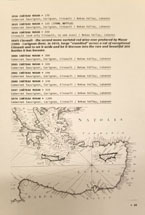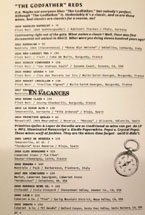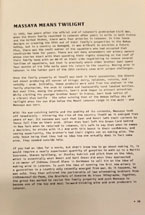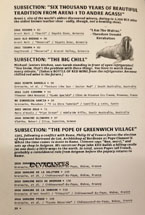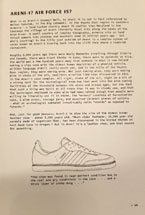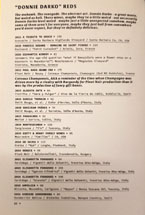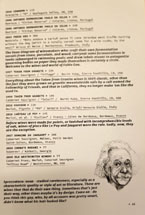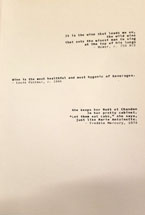 Albi's wine list is one of the more interesting I've seen, not only because of the wines listed, but because of its design/layout in general. Click for larger versions.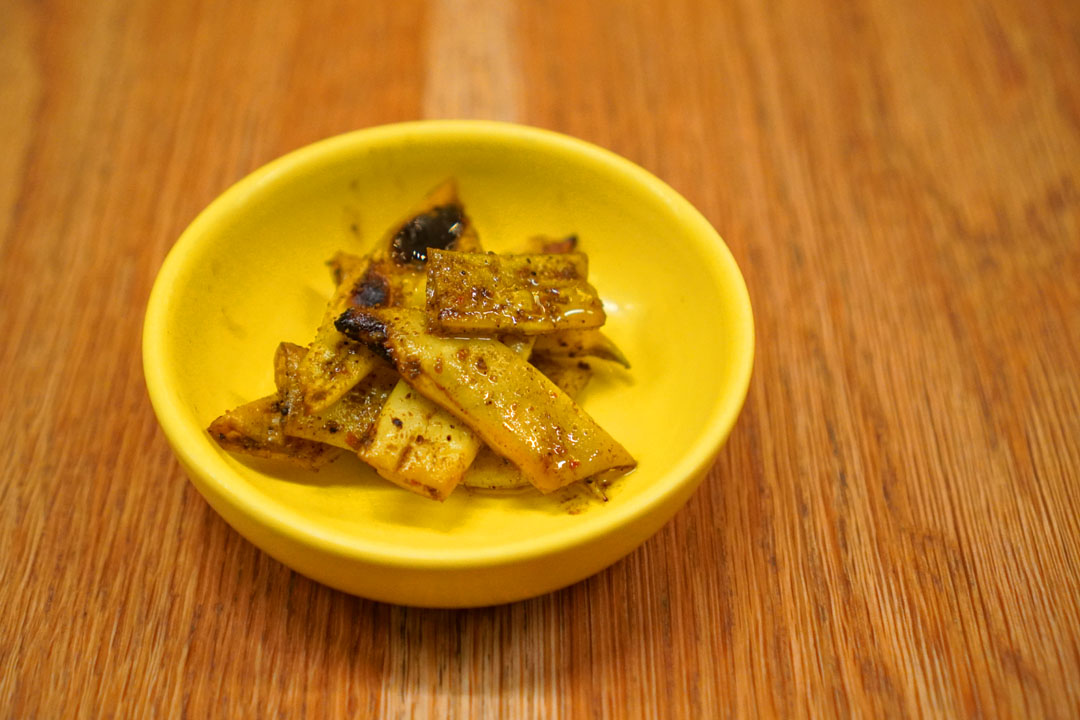 1: Pickled Beans with Kibbeh Spices
Kicking things off was a
mouneh
course of crisp pickled green beans, infused with delectably warm spices and a growing heat. A promising beginning.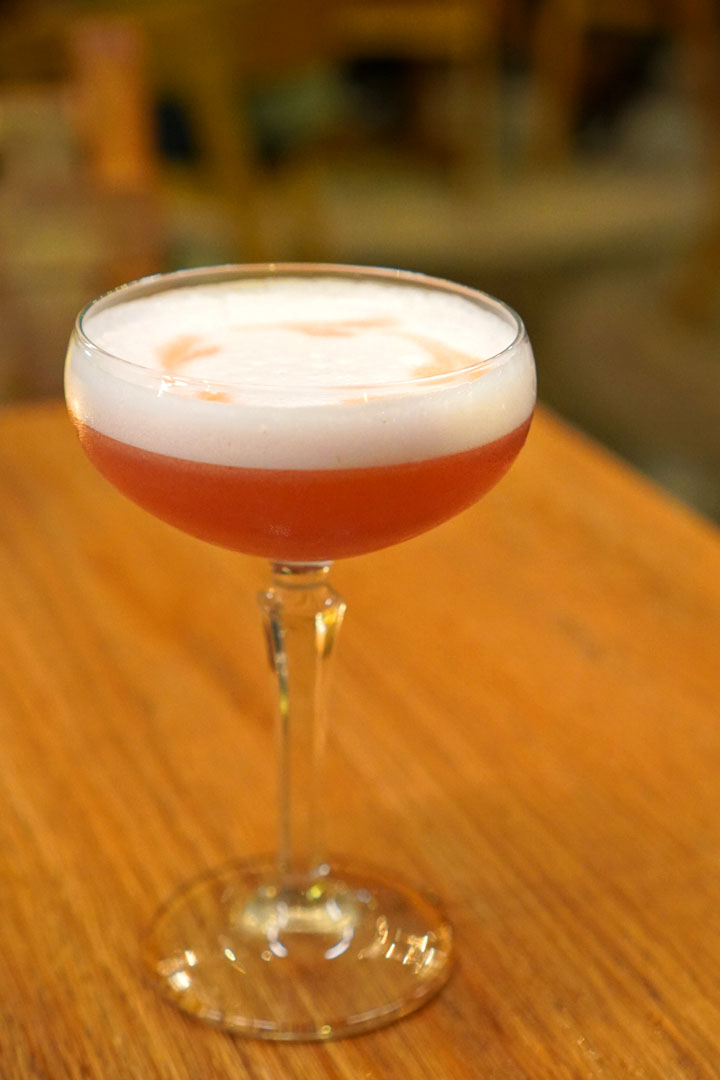 Our Lady of Lebanon [$17.00]
| lebanese gin, sumac, lavender, pomegranate, lemon, egg white
My first cocktail went in a wonderfully floral 'n' spicy direction, with the fluffy egg whites tempering the drink just a tad.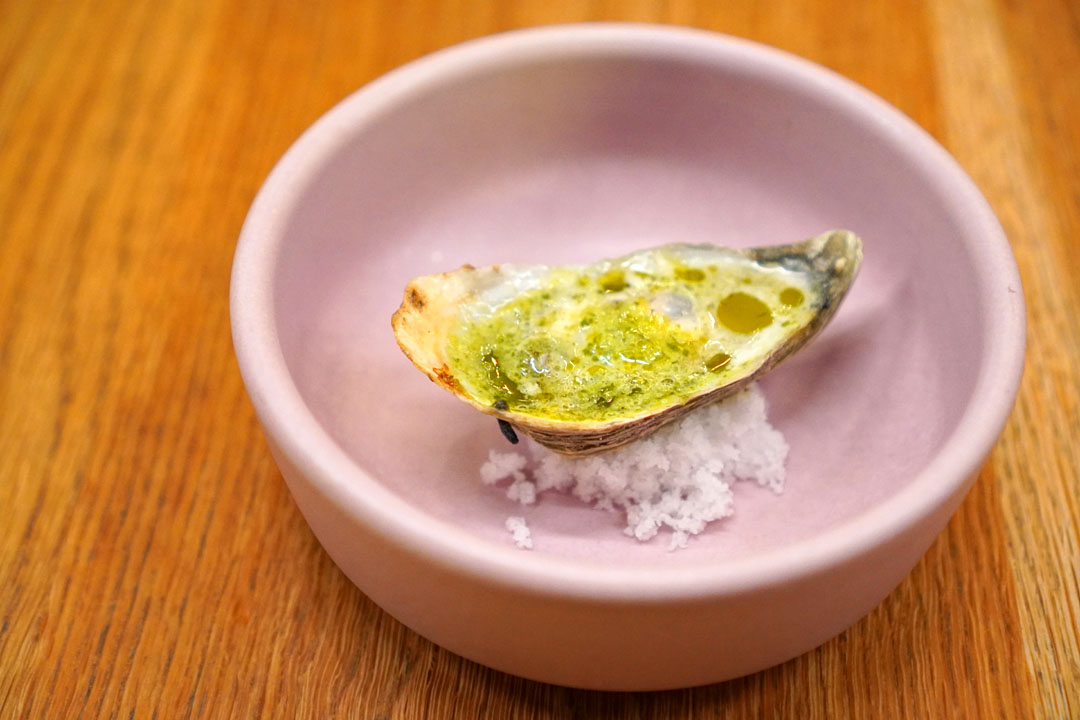 2: Oyster with Arak Butter
Here was one of the best presentations of cooked oyster I'd ever had. The key was that arak-infused butter, with its pungent, vegetal punch that matched the salinity of the bivalve perfectly.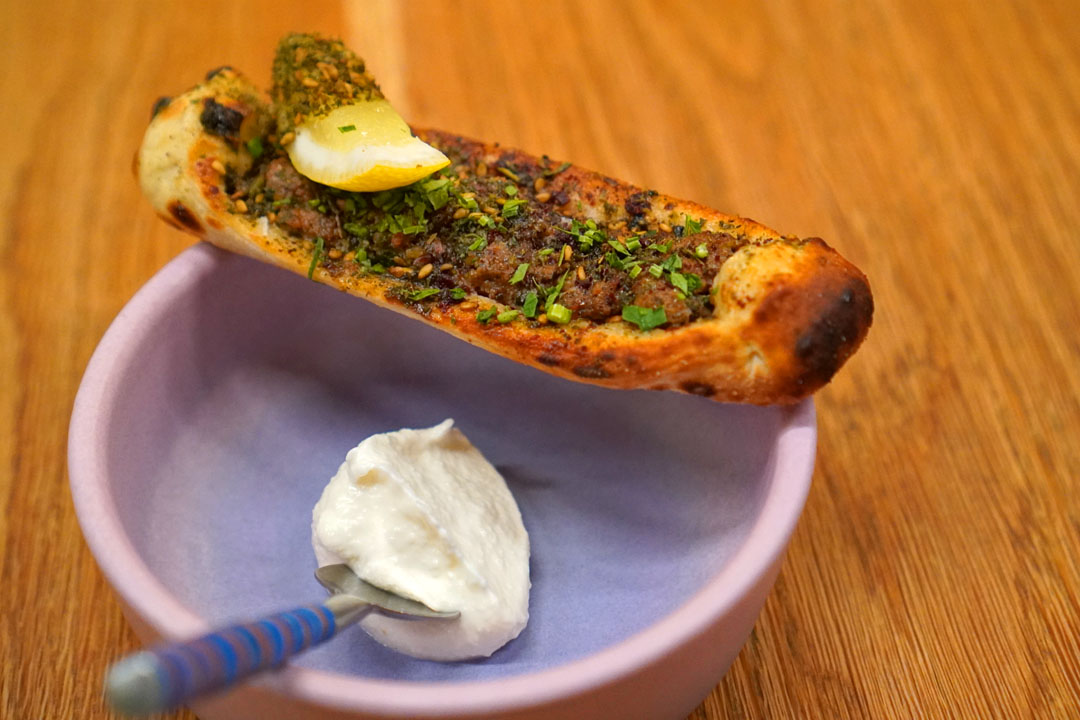 3: Sfeeha
| toum + lemon
The
sfiha
was another standout. I loved the meat's sweet, warming spices and pervasive, citrusy tang, while the flatbread ate crisp and smoky. If that wasn't enough, there was also that unabashedly garlicky toum, which complemented the pie in flawless fashion.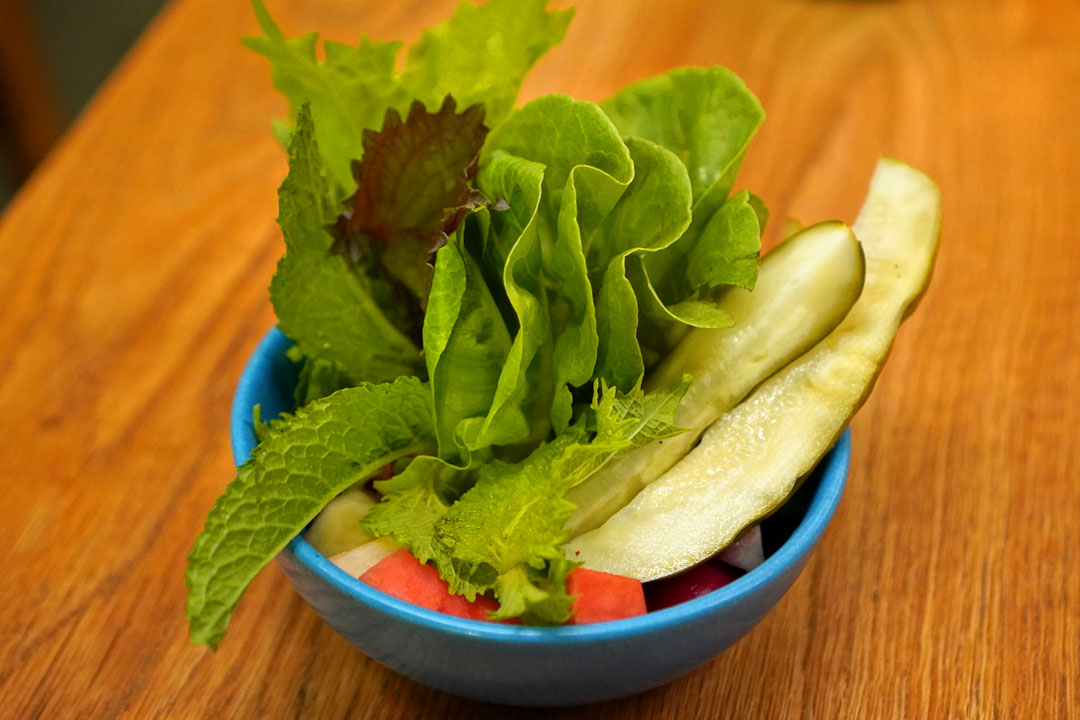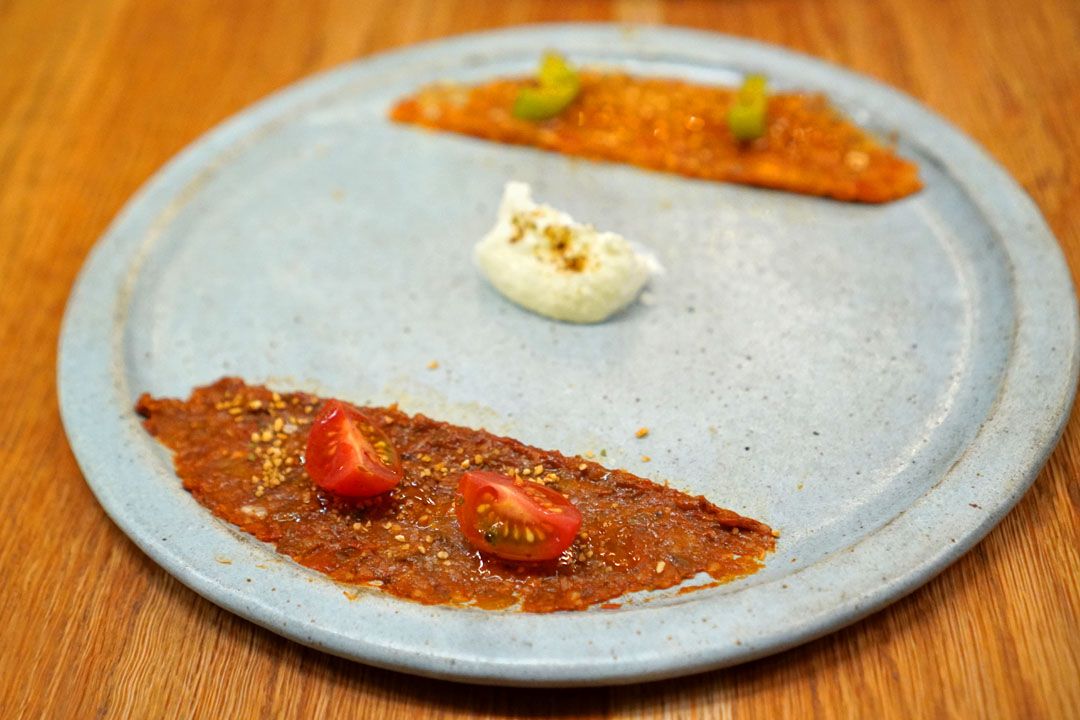 4: Smoked Tomato / Yellowfin Tuna Kibbeh Naya
| puffed bulgur + lettuces + toum + mint + other goodies
Next up were two smears of
kibbeh nayyeh
. In the front was the smoked tomato, which was thick, rich, and loaded with plenty of sweet-n-smoky nuances. The tuna, meanwhile, showcased the fish's brine and umami in full force. Both were tasty alone, but were even better when paired with a dab of toum and wrapped in veggies.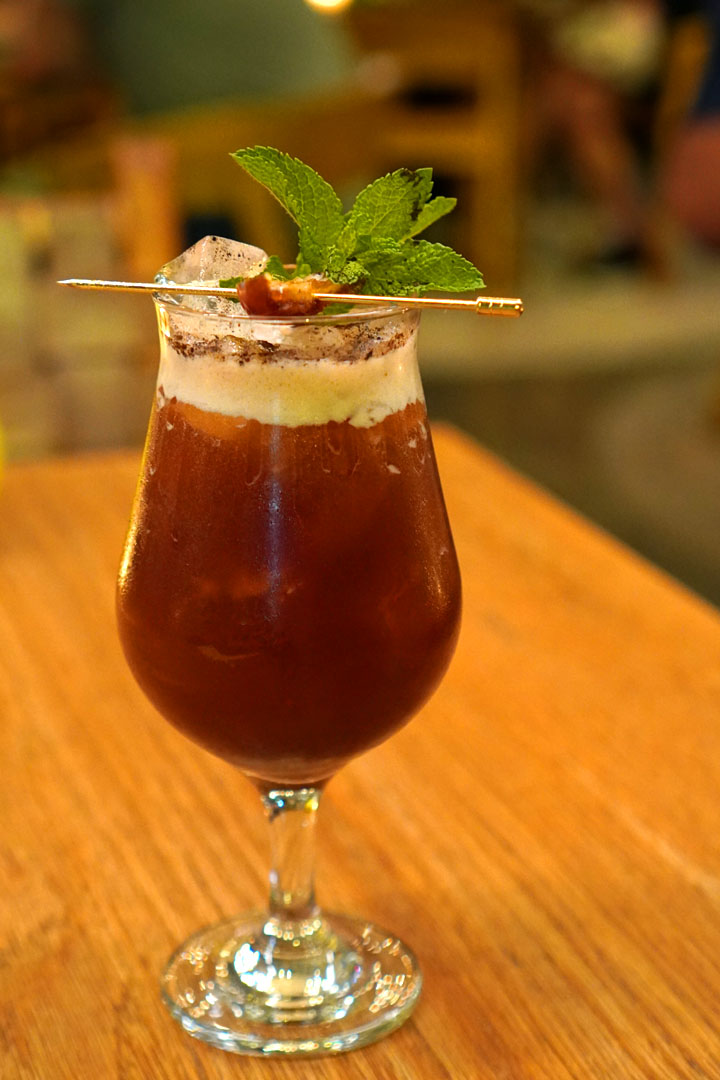 Rhymes with Saab [$17.00]
| armenian + apricot brandies, tamarind-date jellab, lime
My second cocktail was a winner as well, largely thanks to its almost banana-esque sweetness, paired with the juiciness of stone fruit. This one definitely went down easy.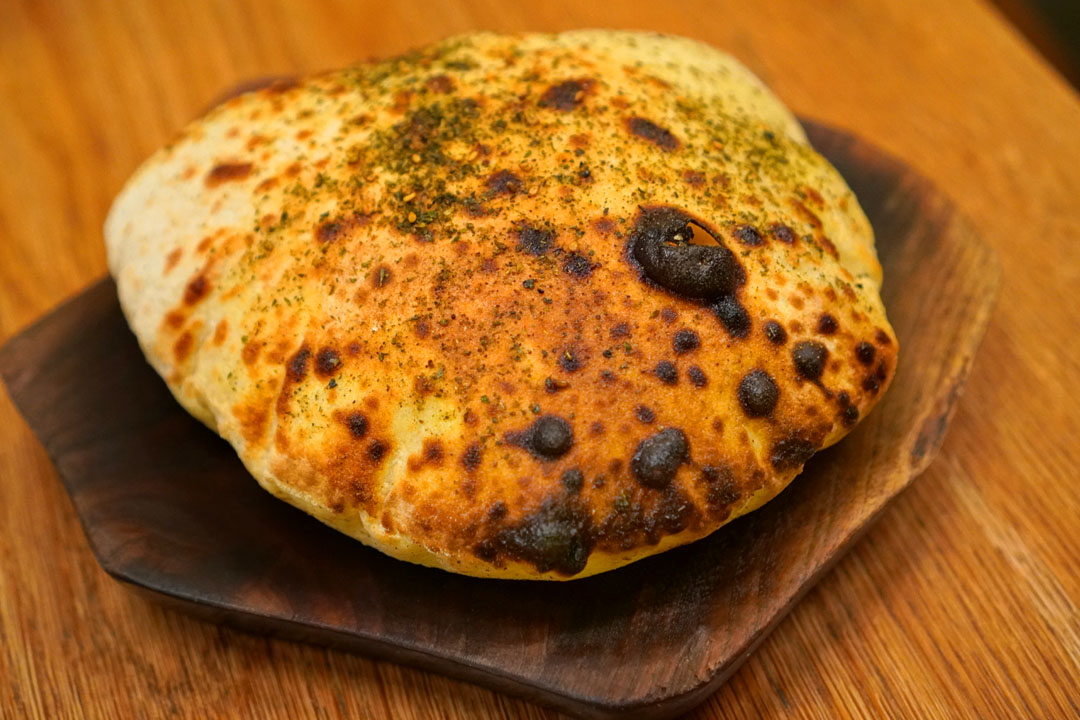 5: Pita
Meant to pair with the two items below, this was the puffiest pita I'd ever had, and also probably the best pita I'd ever had. I loved its sheer suppleness, fluffiness, and chew, while arguably even more crucial were its charring and assertive spicing.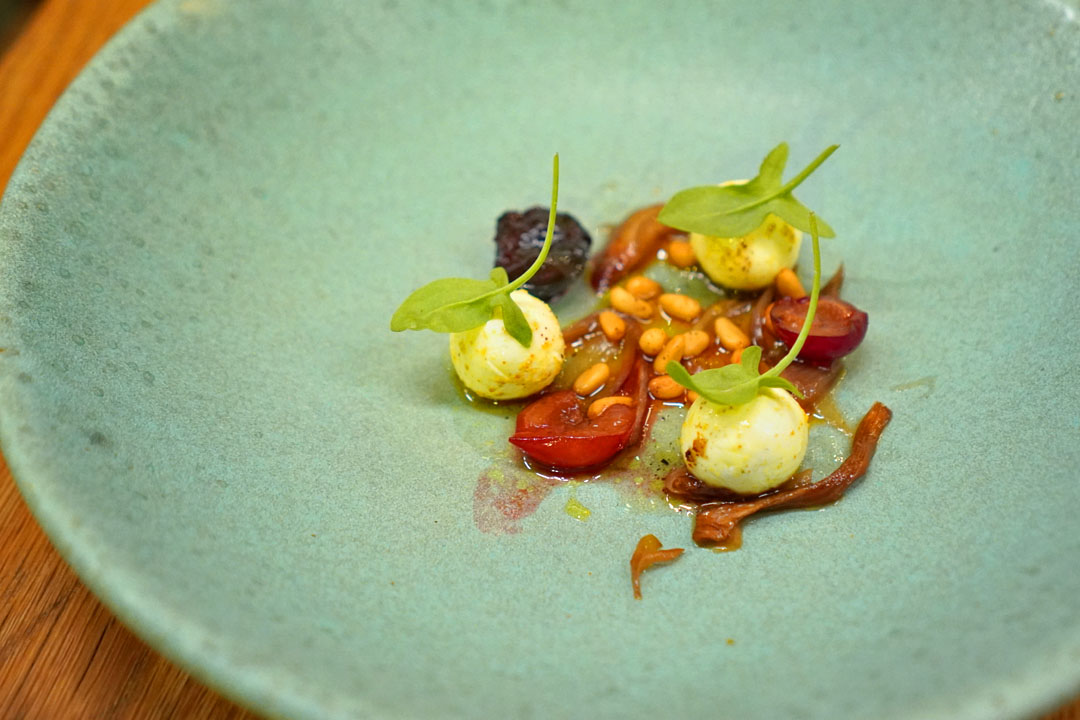 6: Amba Labne Tabat
| smoked shallot + embered cherry + pine nut
Firm-ish balls of labneh showed off a great smoke that really worked hand-in-hand with the yogurt's inherently lactic nature. At the same time, you also had the offsetting effect from the cherries, while those pine nuts offered up just a touch of crunch.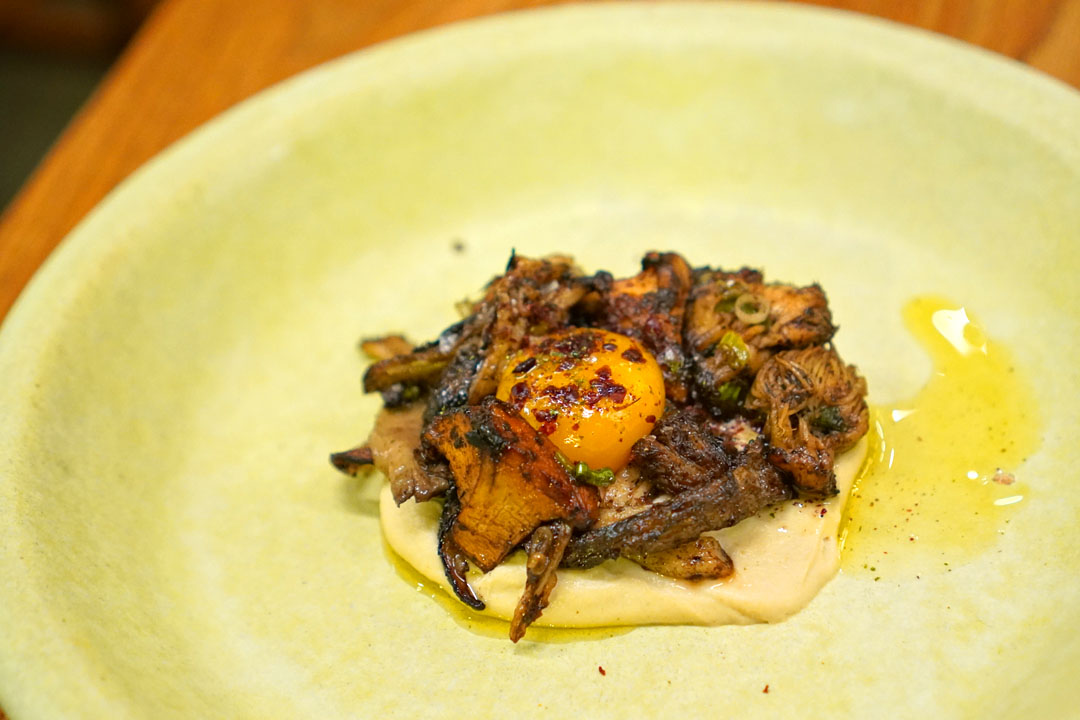 7: Coal-Fired Mushroom Hummus
| black garlic + confit egg yolk
Here, I was a big fan of how the earthy, smoky, woodsy taste of the 'shrooms so effortlessly meshed with the nuttiness of that hummus, all while the egg imparted a palpable weight to the dish.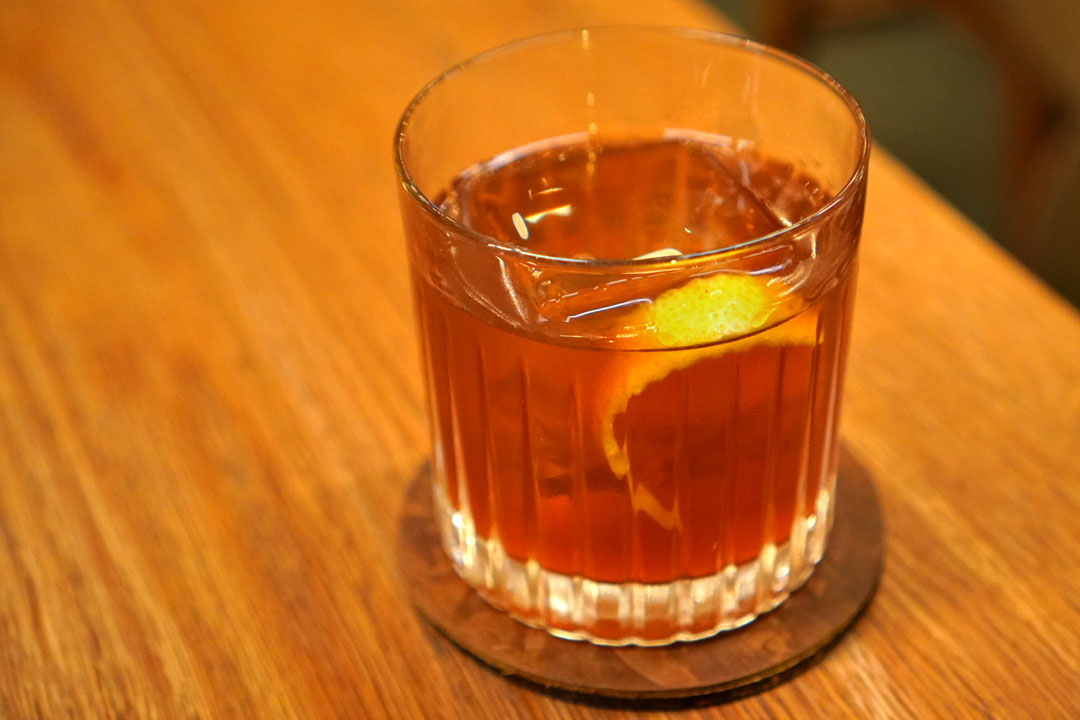 Tales of a Spice Trader [$17.00]
| rye whiskey, genepy, cinnamon, punt e mes
This cocktail certainly went in a headier direction, with lots of minty, herbal, and bitter nuances on the nose. Tasting it, I got a healthy dosing of bittersweetness, more herb, and a growing cinnamon spice that lingered long and strong.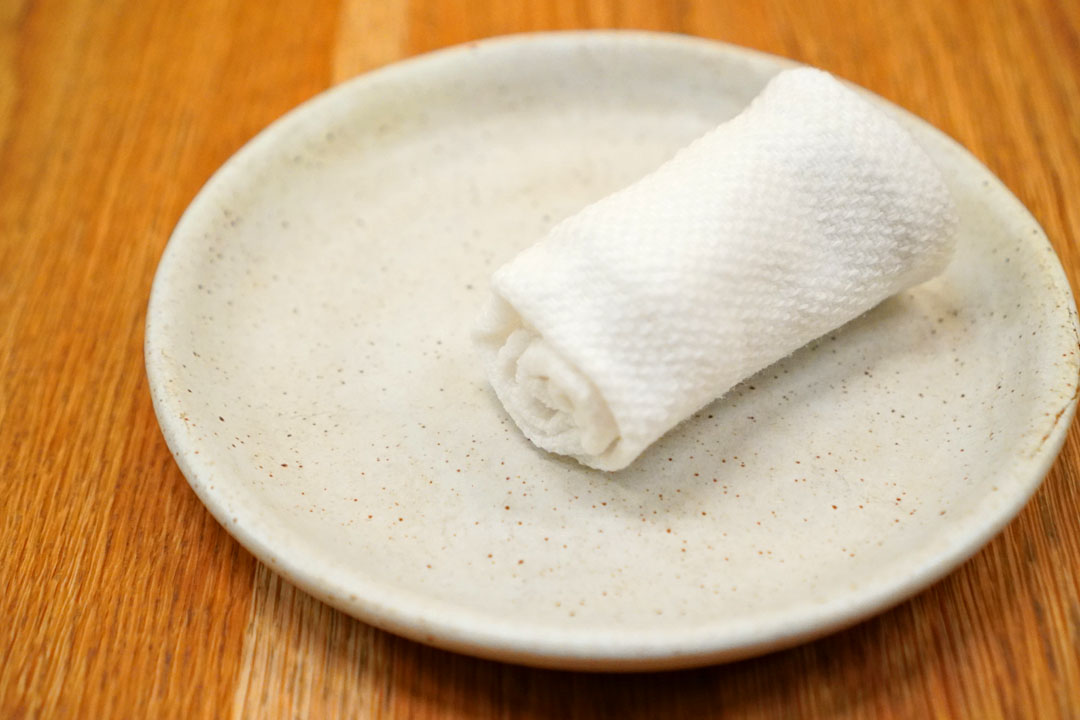 Given the hands-on nature of the preceding couple courses, the moistened napkin was a nice touch.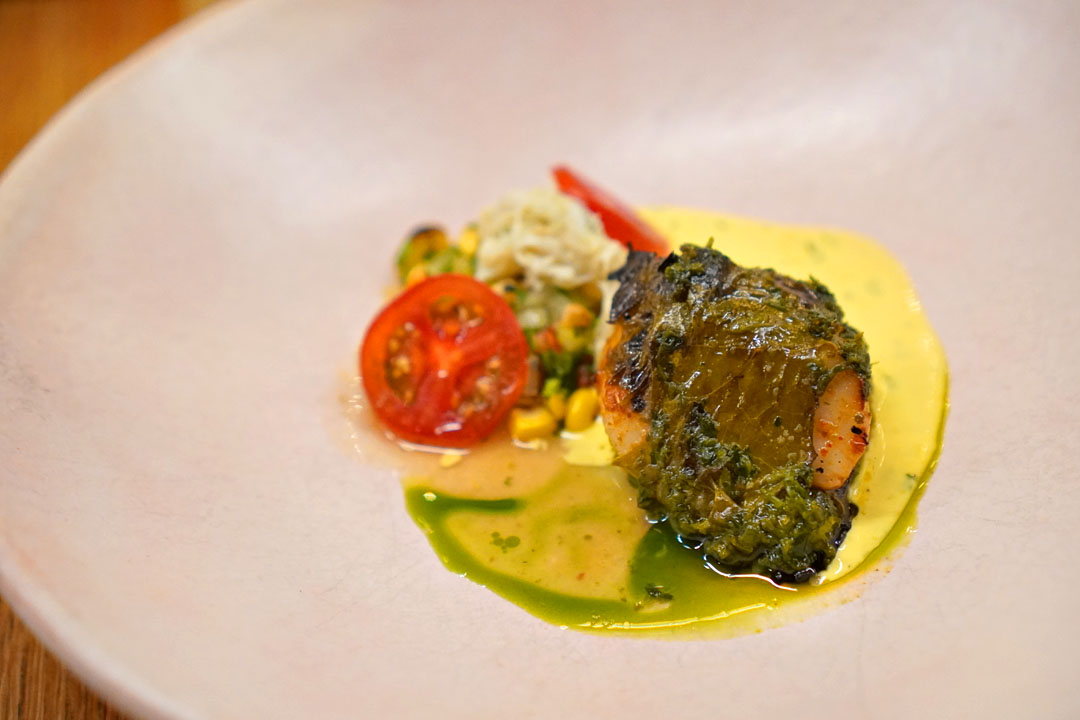 8: Scallop Wrapped in Grape Leaves
A lone scallop arrived perfectly cooked, its sweetness drawn out by its spicing as well as the grape leaves. I also appreciated the counterpoint offered up by the tabbouleh and corn salad on the side.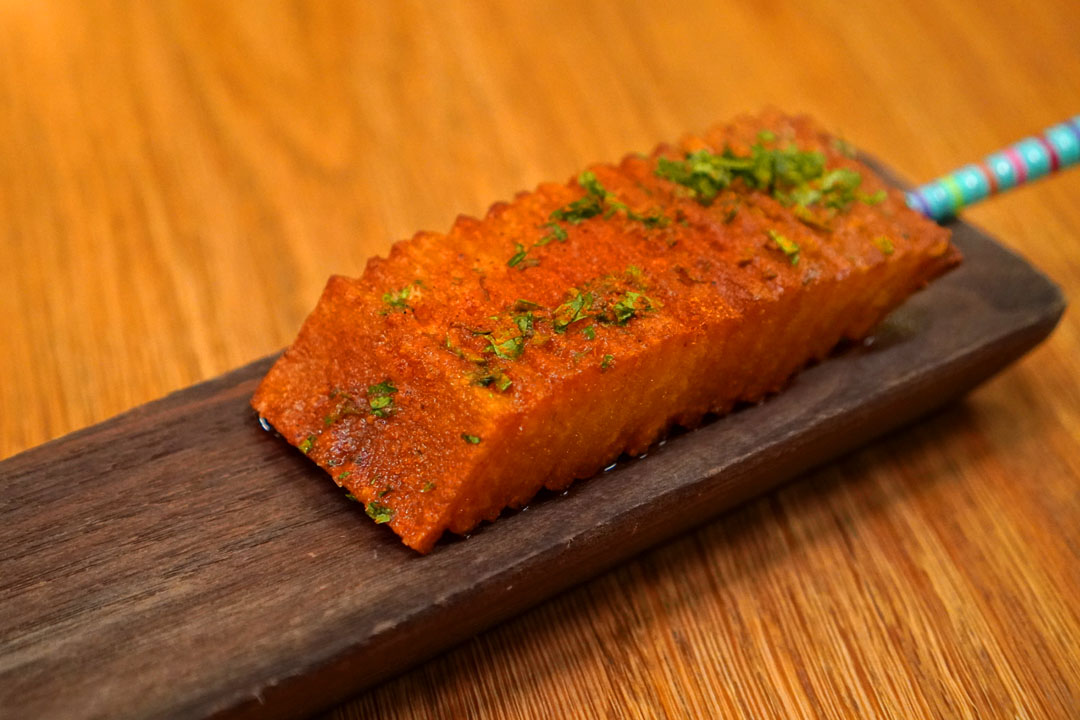 9: Batata Harra
| dusted in shawarma spices
This is one of my favorite dishes from the Levant, and Albi's version was the best I've had. The key here was the contrast between the potato's crisp exteriors and soft, tender insides, while its balance of salt, savor, and sweet spices was spot-on, too.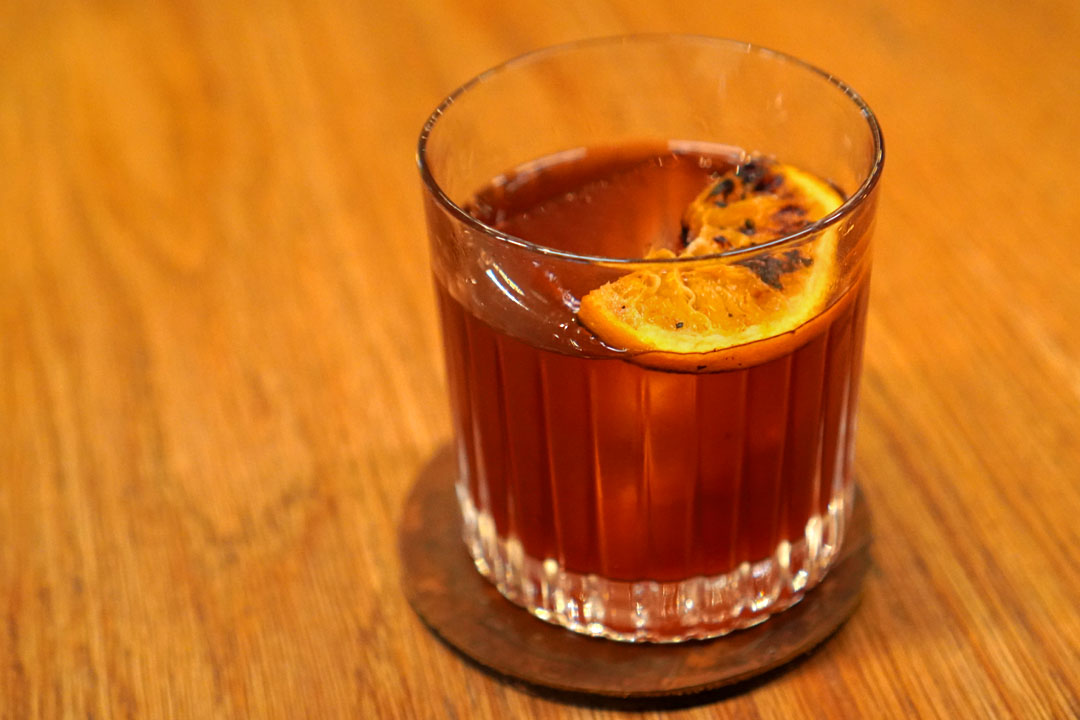 Nevizade Negroni [$17.00]
| mezcal, campari, cocchi torino, turkish coffee, cardamom
My final cocktail was also to my liking. The drink smelled distinctly bittersweet, but supported by a tart fruit backing. On the palate, I found it coffee-forward, smoky-sweet, and a bit astringent, with a nearly bacon-esque savoriness that was pretty neat. However, even neater was this taste sensation that reminded me of what my mechanic's shop smells like, but in a good way.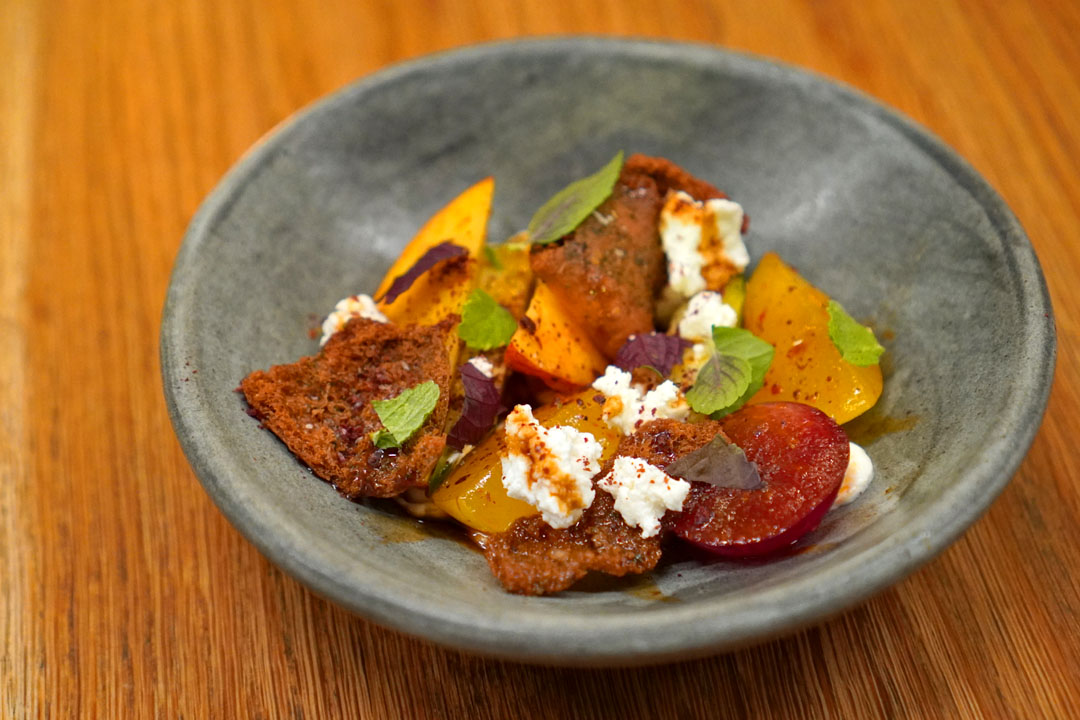 10: Stone Fruit Fattoush
| salted cucumber + harissa vinaigrette + smoked feta
The fattoush also delivered, and was likely the strongest version of the dish I've tried. I loved the crunchiness from the pita, as well as how the smokiness present combined with the salty, tangy nature of the feta. However, the juicy sweetness of the stone fruit was the hero here, and I really appreciated the finishing touches provided by the herbs and vinaigrette, too.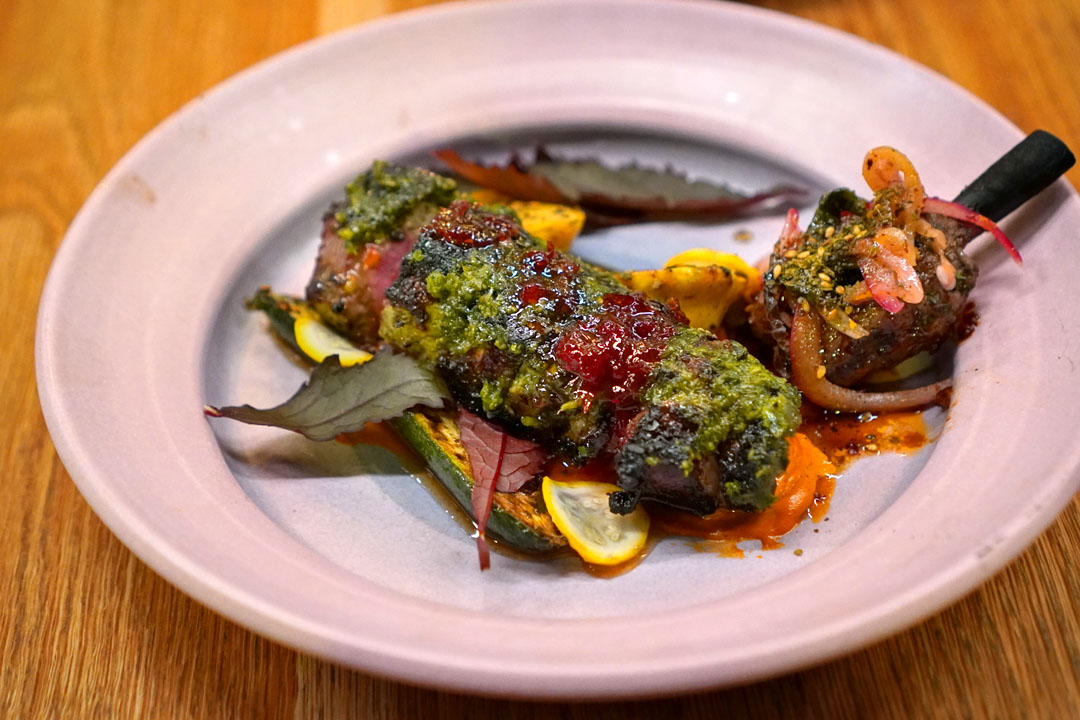 11: BBQ'd Lamb Kebob
| cinnamon kefta + smoked pepper-hini + fermented chili + charred squash
My main course consisted of a skewer of lamb loin, lamb belly, and trumpet mushroom, finished with green harissa and fermented chili honey. What really stuck me here was the aggressive smokiness of the dish, joined by elements of sweet spice, herb, and lingering heat. Also on the plate was a beautifully seasoned lamb/beef meatball finished with za'atar, red onion, and fig molasses, as well as embered squash with roasted pepper tahini, which definitely offered up some welcomed contrast.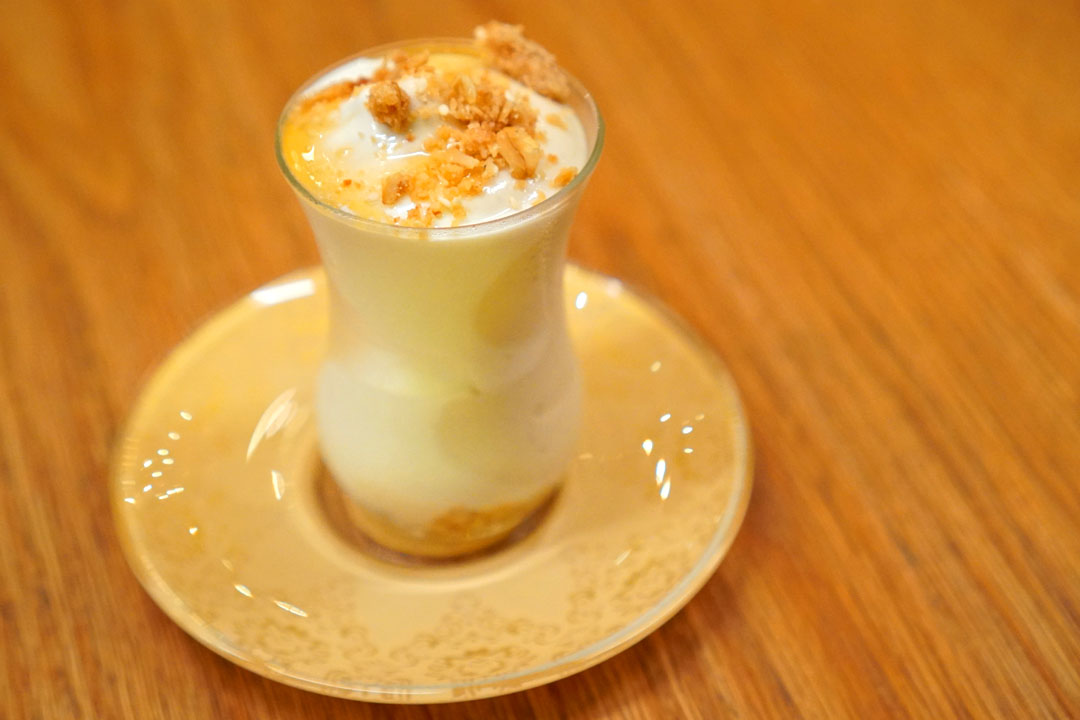 12: Swirl of Tahini and Labne Soft Serve
Time for dessert, which is the responsibility of Alicia Wang (The Line DC,
Kinship
,
Craft
, Thyme Cafe and Market) and Emma Scanlon (1789, Mirabelle, A Baked Joint). The soft serve was pretty fun, conveying a commixture of honeyed, funky, and lactic flavors, juxtaposed against a crunchy, nutty honey oat crumble.
To go along with dessert, I enjoyed a serving of
Cremisan Arak [$14]
, produced at Cremisan Monastery outside of Bethlehem. The spirit had those classic anise flavors I was looking for, along with a decidedly sweet backbone and plenty of tingling heat. Adding water definitely softened things.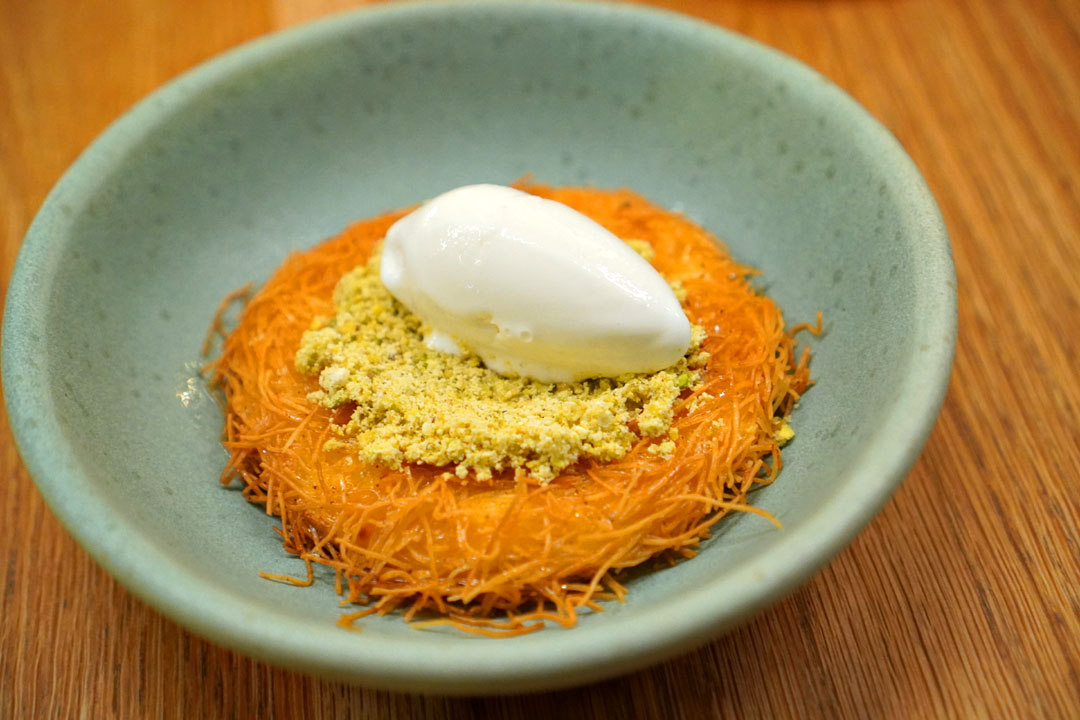 13: Brown Butter Knafeh
| yogurt ice cream + pistachio powder
Here was phyllo dough, crisped, then topped with butter, ricotta cheese, pistachio powder, yogurt sorbet, and lemon. I was quite smitten by the pastry's crispy-yet-sticky consistency, while its marriage of milky and honeyed flavors certainly worked for me.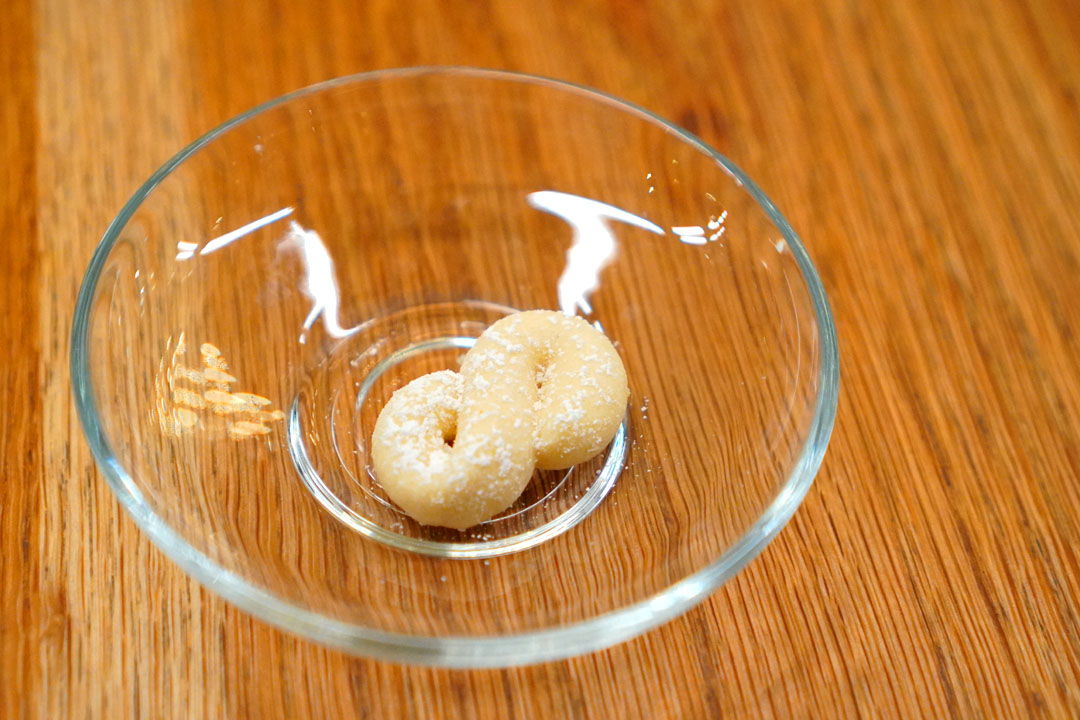 14: Cookie with Cardamom and Arak
Mignardise duties were handled by a crumbly, figure 8-shaped cookie teeming with sweet, bitter spices.
All those who recommended Albi to me were not wrong, as this was a pretty stellar meal, with no real missteps. Rafidi's take on Levantine cookery is just creative and just contemporary enough, with a bit of a modern, Mid-Atlantic lean that really worked for me. I was a fan of the cocktails as well, while I had no qualms about the service, either. In fact, I left Albi thinking: might this be the best Middle Eastern meal I've had?